How do I switch from one SweetProcess account to another?
If you have access to multiple SweetProcess accounts using the same username/email address, you can switch from one account to another by following the instructions below.
Step 1: From the top navigation bar, click on your name or profile picture in the right-hand corner of the page.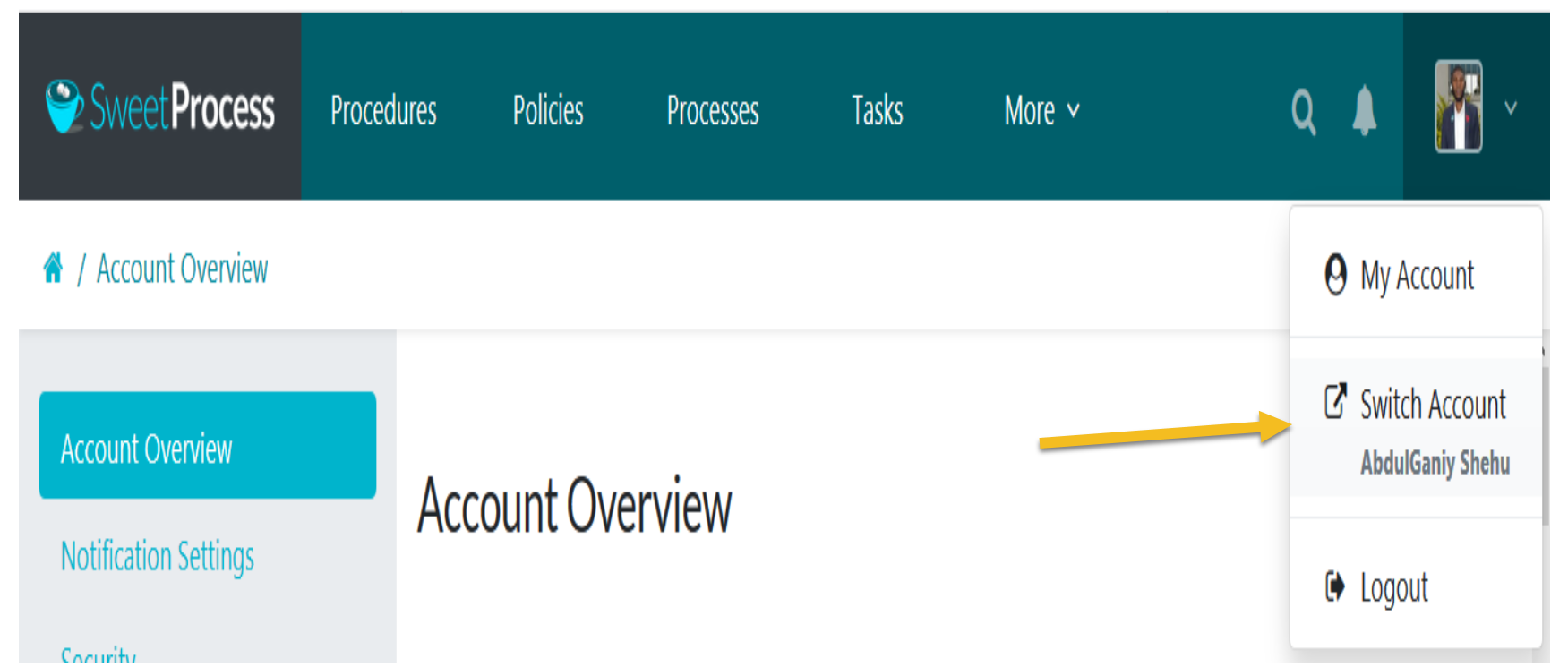 Step 2: Click on the "Switch Account" button in the drop-down menu.
Step 3: When the new page opens, click on the account you wish to switch to.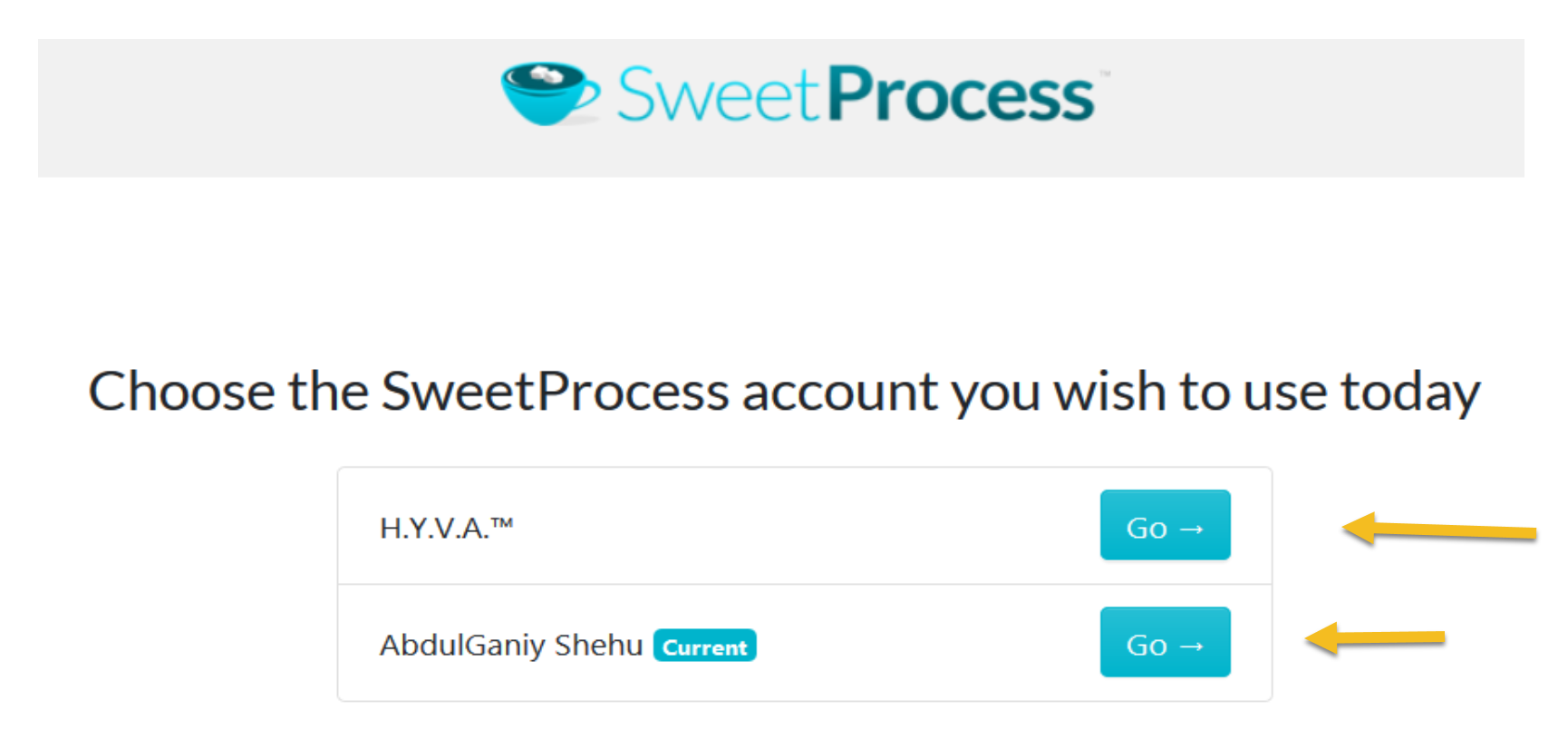 Need more help?
Can't find what you are looking for? Ask us Anything