How do I view my invoices?
The instructions below will show you the admin of your company's SweetProcess account how to view an invoice or all invoices so that you can review your billing and payments.
Step 1: Click on the drop-down link that contains your name in the far right-hand corner.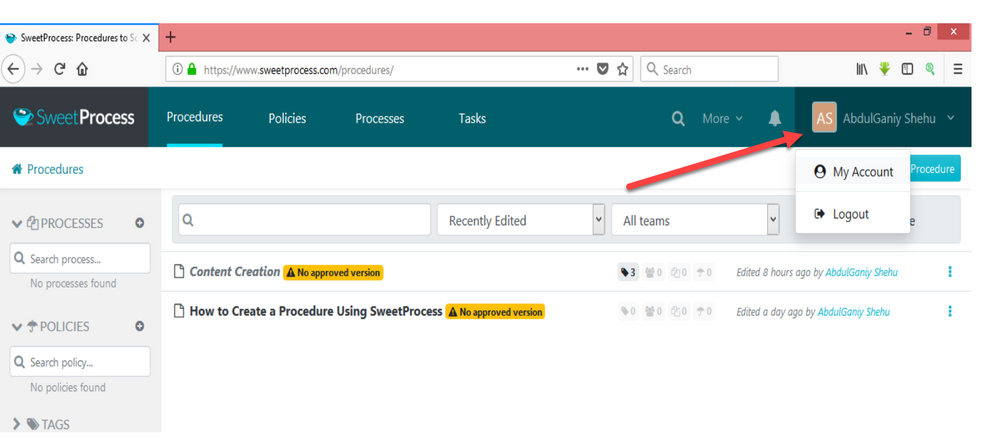 Step 2: From the drop-down menu, click on "My Account" button.
Step 3: On the new page that opens up, click on the "Billing Overview" tab.

Step 4: Scroll down to the "Billing Activity" section, to view and download any invoice you desire.
Need more help?
Can't find what you are looking for? Ask us Anything