How do I download or export or print a PDF document of a procedure?
The instructions below will show you how to download a PDF document of the procedure. Even though we backup all data on our servers, the ability to download will also give you peace of mind.
Step 1: While viewing the procedure you want to download, click on the "Actions" button.

Step 2: After the drop-down menu appears, click on the "Export to PDF" button.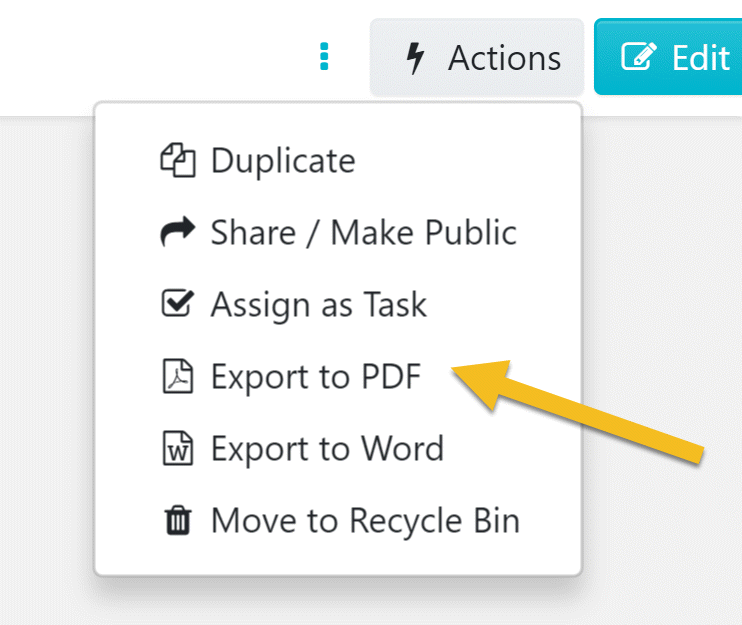 Step 3: Once the "generate PDF document" menu loads, click on the "Download PDF document" button to download the PDF version of the procedure.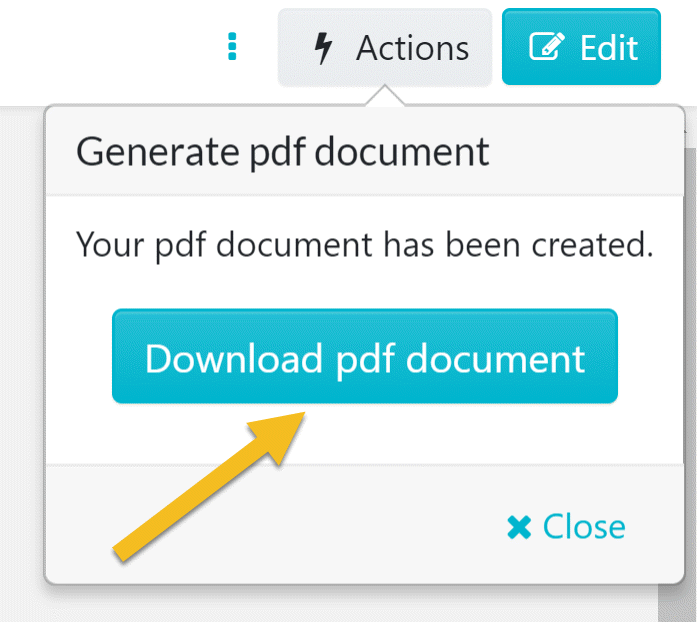 Need more help?
Can't find what you are looking for? Ask us Anything