Credit Card Machine Procedure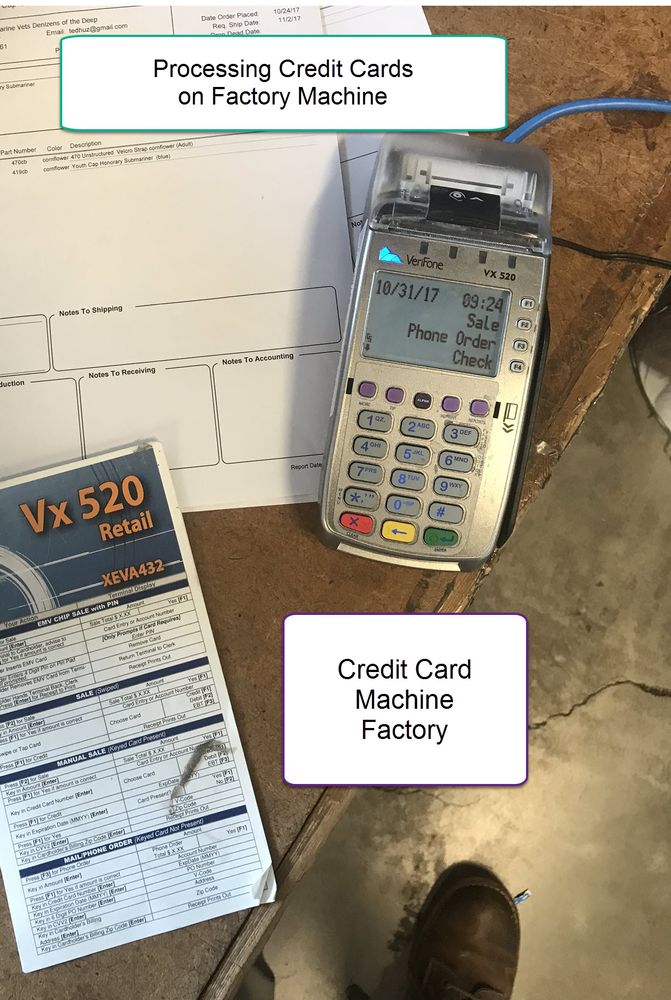 Get Customer Invoice Total

Print invoice from Shopworks.

Follow prompts on credit card machine

Ask for the customer's credit card. We get cheaper rates if you run their physical card rather than just typing in the credit card numbers.
follow the prompts on the screen
there is a credit card help manual next to the machine.

Have Customer Sign Receipt

Have the customer sign the receipt.
Customer gets a copy of their receipt.
Staple the receipt to the invoice
Give to the Customer

Put our Receipt in Green Bank Bag

Write on the receipt the order # and customer name. This will allow accounting to apply payment to the customer's account.
Place the receipt in the green bank bag
The bookkeeper will apply payment the following day after the machine batches out at night.