Dealing with customers that want special pricing and deals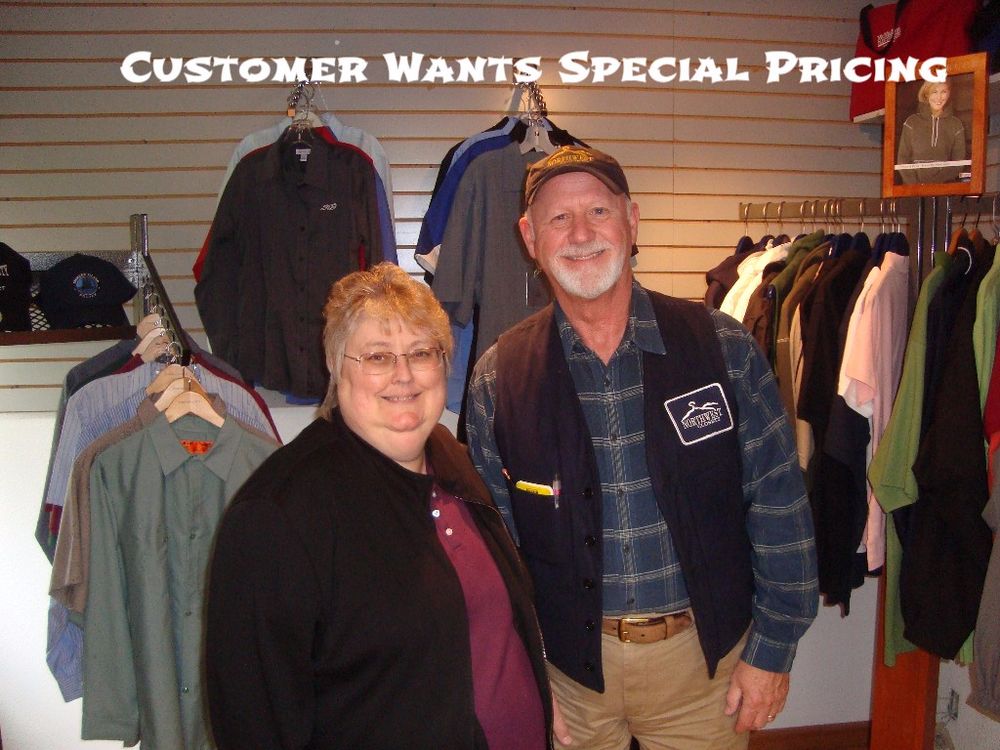 We sell off our Published Price List

Sales reps are to sell off our published price list.
Products not on our price list, you will use our formula to calculate the selling price. Please ask Erik to explain the formula.
You can't Willy-Nilly make up prices on the fly. This makes the company look like a used car lot.  "Can you go to Nordstrom and start haggling for deals? "

Explain the benefits of buying from NWCA

There is a reason why customers have been buying from us for 40 years. Explain that to the customer and the issue on price will disappear.

40 Years: We have quality work.
Factory on site
Artist with 30 years experience
We have professional sales staff to help you through your custom project. 
We guarantee our work. 
Quicker turn around: 2 weeks after final approval of order. 

Special Pricing: Sales Rep Must Ask the Owner

Customers like to be treated special. If you tell the customer, you will check with the owner on the special pricing it will mean more to them.  

You can ask Jim or Erik for the special pricing. Please chat with them in person about the project. Using email is too difficult to discuss.
Let the customer know we will get back to them within 24 hours on the pricing. 
We will make a notation in the customer note about the pricing.
Please note on the INVOICE notes to the customer, that this is special pricing. The pricing will be a one shot only. It doesn't mean that they get it all the time. 

Where to Note the Special Pricing in Shopworks and Line Items

We need to note the customer has special pricing.

Note on the Description of the line item: *Special Pricing*.
Note Special Pricing in the Customer Setup: Under Customer Reminder. Date stamp it and note who gave the special pricing:  *Erik Approved Special Pricing*. This note will pop up each time you write a new order.