How to make time to work ON your business and finally get those systems created!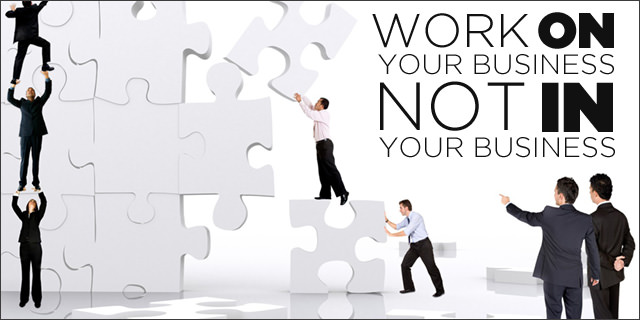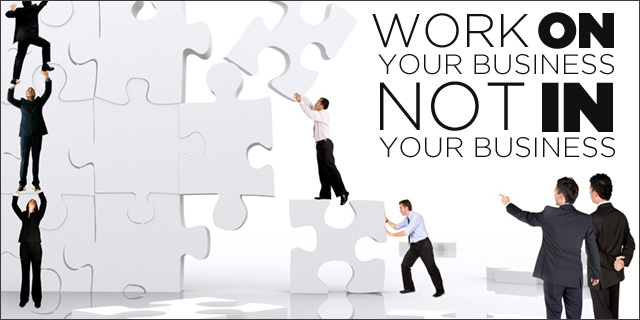 Let's face it, we've all been there.
Overwhelmed with too much stuff to do. Racing against the clock to get it all done.
Making more with less seems to be the supreme goal, but getting there is slow. Crucial activities in our own business like systematizing, gets pushed to the back burner.
We know we need to focus on that elusive 80/20. But, we get sucked in the day to day. And before we know it, weeks have gone by and still the business is pretty much how it looked 6 months ago. Growth is stalled. And we're stuck working way more hours than we want to. Without enough to show for it.
And still…
You can't find the time to work ON your business.
You're at a complete loss as to how it all happened. You did everything right, and even started the year hopeful with 12 months of mapped out plans. But when the excitement of the New Year wore off, you slipped back into the old routine. And the elaborate plans got put to the back burner. But the problem is, working ON your business is important, not urgent.
Client work, fires and life get in the way. Your goals get put off for months, years, or just never gets done. Then October comes and you're in a mad dash to catch up. That is, unless you've lost hope that it can be done this year (which is more often the case).
So maybe you look to a time or project management software to help you out of the rut. You self-impose deadlines to prevent distraction. Maybe even move to a different workspace in order to get more done.
You think you're more productive. But you might just be more busy.
Getting more done doesn't mean you're getting the right things done.
And unless you're productive and invest your time in your goals that will add long term value to your business, like building systems. You make some progress, but will never be able to accomplish all that you know you're capable of.
The real reason why you can't find time to work ON your business:
1. Lack of urgency.
Instead of pseudo committing to 20 things over a year that you secretly know won't get done, why not massively focus and commit to a few important priorities on a micro time frame?
2. You say you're committed, but your actions say otherwise.
We might say we're committed to something. But really, most of us are lacking real solid commitment.
"A real decision [and commitment] is measured by the fact that you've taken a new action.  If there's no action, you haven't truly decided." – Tony Robbins
If you were truly committed, you probably would've grown your business faster. And your business might already be systematized with the ability to run without you.
To get more done without working more, you need to be clear on what you're committed to accomplishing in the long term. And take focused action while eliminating everything short term that detracts from that.
How to COMMIT, FOCUS, and ACT
1. Commit to your long term vision. Think about where you'd like to be in 1-3 years.
2. Work your flow. From your Vision > Make real solid commitment > Which gives you direction > Allowing focus (this automatically eliminates times sucks and distractions) > Which compels targeted action > And leads to measurable results.
3. Create urgency. Shorten your goal time from 12 months to 12 weeks. Be responsible for your success. You are accountable for your actions. Make every moment count!
4. Track what matters.
Track your actions- ie. calls with 30 prospects in August
Track your results- ie. 20% increase in sales in August
Keep weekly score and let it encourage improvement
5. Be unreasonable! Keep taking big action! Now you have the structure in place and know what you want to accomplish. Only then you can use software to help you take action and get faster results. Software is actually a distraction unless it aligns and supports your vision and your goals.
6. Set up accountability structures. A weekly peer group where you support and hold one another accountable for what you say you will do, will dramatically impact how much you actually accomplish. That accountability structure alone helps me accomplish 40% more than before I had it in place.
This group is NOT about strategy. Structure the group in a way where it's focused, creates more results, and saves time. Otherwise it won't be productive for anyone. (Have you ever been in a mastermind that wasted your time? Me too!)
To Get Bigger Results in Your Business, Do this NOW!
Decide where working ON your business would make the biggest impact. Commit and create an action plan for what you will accomplish in your next 12 week dash. Break it down for each week and KEEP SCORE with an accountability partner or group.
Mandi Ellefson is known as The Service Scalability Strategist. She helps owners of 6 figure marketing and technology services find time to scale their business, and make it run without them. Get her quicksheet with the exact steps to get results working ON your business asap.