If Your New Year's Resolution is to Systematize Your Entire Business, This is How to Get it Done Within 12 Months Without Being Overwhelmed!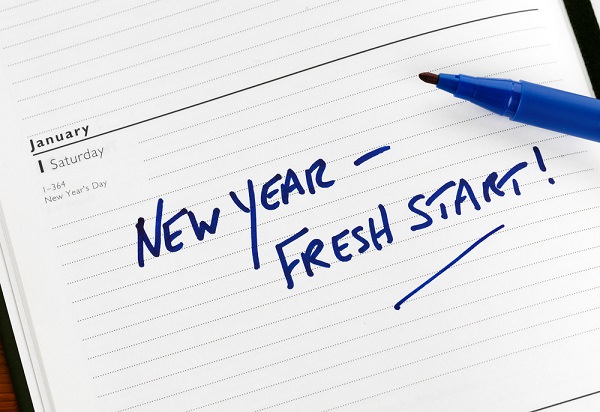 One of the best goals you can set for yourself for 2015 is to systematize your entire business.
However, goals don't just come together on autopilot. As Eric T. Wagner says in Smart Entrepreneurs Don't Make New Year's Resolutions — They Do This Instead:
"…if our mission is to create wildly successful businesses which are both sustainable and fulfill our desire for significance, I say we set our goals differently…"
So let's set our goals differently this new year, and commit to following through on them.
Here is an action plan for how to systematize your business in the New Year. Every year has four quarters (<<<— Q1, Q2, Q3 and Q4), so we've provided action steps that you can take for each 90 day segment this year.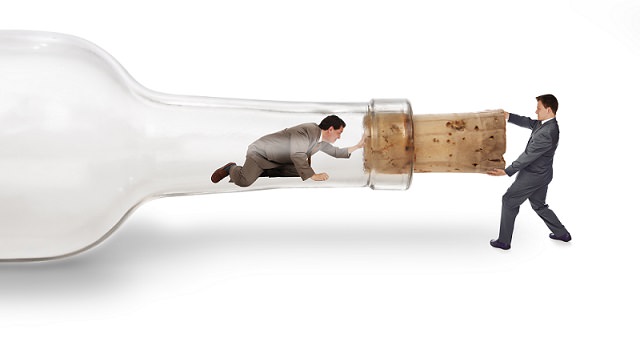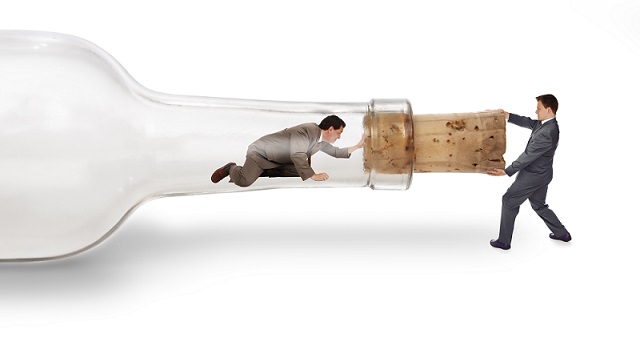 Q1: Identify the Bottlenecks in Your Business
If your business is not systematized, then there are most certainly going to be bottlenecks in your operation.
For the first quarter of the year, your goal should be to determine where the slowdown is occurring.
Is there a single key person handling all of the most important tasks? Are new hires unsure of what they need to do because you don't have an adequate training program for them? Do you need to develop a proper tracking system for your product stock or supplies?
Don't hold back. Take the next 90 days to identify every potential bottleneck in your business, no matter what they may be.
At first, you may not notice any significant clogs in your business artery, but as you begin to look for them, you will find more. This is why it's a good idea to take the necessary time to approach every possible issue.
Once you know where all of the blockages are, you should also prioritize them. Here are several items – also outlined in a previous post – that need to be systematized:
Tasks that need to be eliminated.
Tasks that key people are doing but don't enjoy.
Tasks that key people are doing but aren't good at.
Tasks that help to generate the most revenue.
"…confusing processes and too many processes are two of the most common business bottlenecks to getting work done."
Does your business have confusing processes? Do you have too many of them?
Poor communication is the leading culprit for bottlenecks in any business. Make sure to identify where you can clarify what needs to be done by your team members.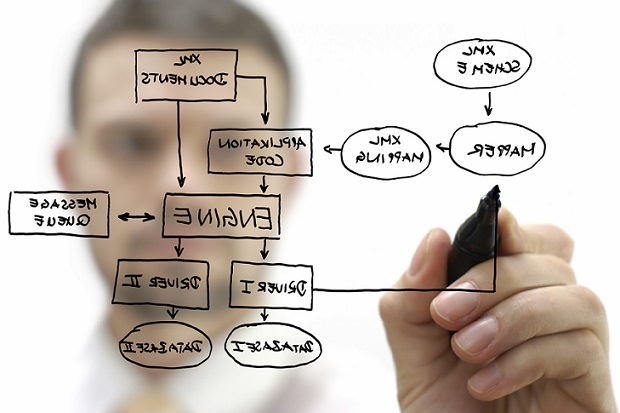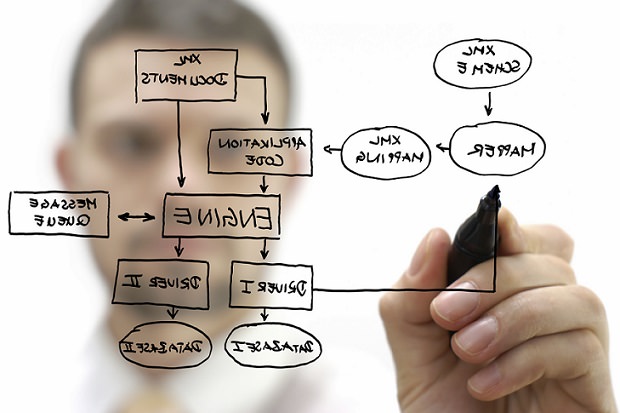 Q2: Systematize Your Business

For the second quarter of the year, your goal should be to systematize your entire business.
This is a 5 step process.
The first step is to eliminate tasks and obstacles that get in the way of progressing as a business. If you have taken a sufficient amount of time to identify the bottlenecks in your business during the first quarter, then you should already have a good idea of what can be eliminated.
Perhaps there are unnecessary steps in certain tasks that can be removed. Maybe you have staff members carrying out tasks that are just busywork and don't actually contribute to accomplishing business goals.
Whatever the case, look for tasks and obstacles that can be eliminated completely from your operation.
The second step is to document your procedures.
The easiest way to get started is to use Minimum Viable Procedures. A minimum viable procedure only requires you to create a title for the procedure, and the title for each step. The details can be added in later by someone who knows how to do the task well.
Your long-term goal should be to have fully fleshed out procedures, but it's much more manageable to do this over a longer period of time.
For example, if you have 12 tasks that need to be documented, and each of them have five steps, you could take the next 12 weeks (90 days) to document one step every business day. At the end of each week, you would have one more task fully documented.
An elephant can only be eaten one bite at a time, so breaking up the goal of documenting procedures into smaller chunks can help you to avoid overwhelm.
According to Michael Theriault:
"…procedures are essential. They maintain control, ensure consistency, enable training of your growing staff, avoid issues with legislative regulators and authorities, demonstrate due diligence and even keep you, your employees, and your company out of the press. In some cases, written procedures may even be a legal requirement."
The third step is to delegate tasks. Things that you don't enjoy or aren't good at would definitely fall under this category. Any tasks that aren't making the best use of your time should also be delegated so that you can focus on more high-value tasks.
If possible, find people on your team that would enjoy handling a particular task, or people that are skilled in the areas that you aren't.
Christianne Amodio, co-founder of Revelry House had this to say about delegating in 2013:
"My resolution is to remember that I can't do it all, recruit talented team members whose skill sets are alternative to mine and learn everything I can from them." (Referenced from New Year's Resolutions from 10 Young Entrepreneurs)
The last two steps will be discussed in more detail below in the quarter three and quarter four section of this article respectively.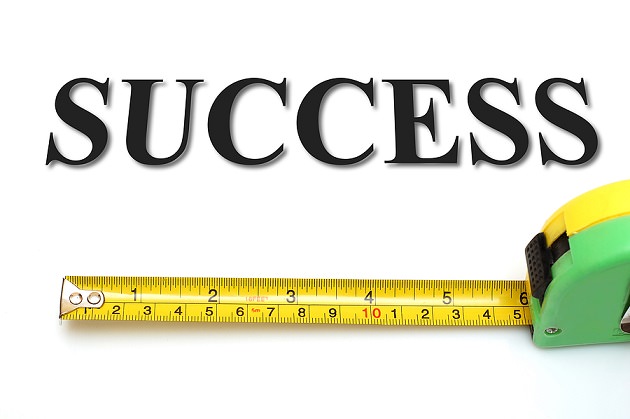 Q3: Encourage Buy-In from Your Employees, Test, Measure, Track and Experiment
Your goal in the next 90 days is to encourage buy-in from your team, and also to test out your new systems in the real world.
We often hear business owners talk about the fact that once they started systematizing their business, they had a hard time getting buy-in from their team.
Human nature dictates that change is uncomfortable, so whenever a change is introduced, your team may be a little wary of supporting a new movement.
A good way to cope with this challenge is to introduce one change at a time. Let your team know that this will be the first of many, but that you will not be making any huge, sweeping changes overnight.
Let your team get acquainted with the new way of doing things. Once they see how much more efficient and effective they can be in their work, they will also start to show more support for what you are trying to do.
This will also serve as the testing period for your systems. In your efforts to be thorough and comprehensive, you can still miss things. Maybe some systems will require some tweaking to be as efficient as possible. Perhaps others will need to be revised completely.
Don't be discouraged if things don't go perfectly the first time around. However, do make sure to track and document everything that happens during these 90 days. It will provide you with clues as to how to move forward in the next and final quarter of the year.
Earlier, we mentioned that there are five steps to systematizing your business.
The fourth step is to measure your key business metrics.
Your tracking efforts should be in-line with your goals and policies as a business. In other words, you need to know what things are necessary for your business to be successful on an ongoing basis.
According to Martin Zwilling, there are 10 metrics every business should keep an eye on: These include:
Sales revenue.
Customer loyalty and retention.
Cost of customer acquisition.
Operating productivity.
Size of gross margin.
Monthly profit or loss.
Overhead costs.
Variable cost percentage.
Inventory size.
Hours worked per process.
Use these examples as a starting point, and determine if there are other important metrics that your business needs to track.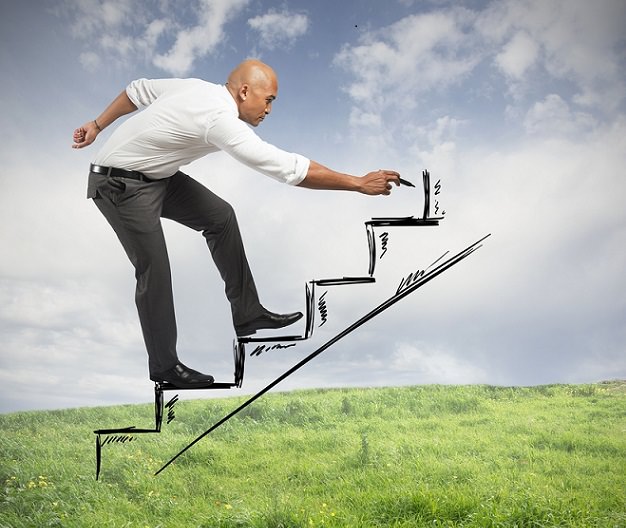 Q4: Review, Revise, Iterate and Scale what works!
Now that you've taken steps towards systematizing your business, it's time to look back on the last 270 days and review your efforts.
What worked well? What didn't?
As you examine the results, it's important to be ruthlessly honest with yourself. Take a close look at what helped you to move forward, and what didn't.
The goal of systematization isn't perfection. You will probably discover that some systems need tweaking, and it is also possible that new challenges have surfaced in the process.
Take the last 90 days of the year to revise and iterate on your plan. Systems can be made better, and chances are some of them will need to be improved.
You can encourage your team members to get involved in this process, especially if they are stronger in areas where you aren't. They may be able to provide you with additional insights after carrying out certain tasks for a period of time.
The fifth and final step in business systematization is to scale your business.
As you measure the results gained from systematization, you will be able to identify key activities that are producing the results, and be able to amplify them with additional team members and tools.
Could you make better use of tools to automate your business? Are there better tools that could potentially replace the ones you are using?
Think about what resources you need to amplify the results you were able to get. Could you recruit additional team members?
Kathyrn Minshew, founder of The Muse had this to say about scaling:
"I hope to find a better balance between focusing on my team and helping others outside of it, and bring some incredible leadership talent in to help us scale internally." (Referenced from New Year's Resolutions from 10 Young Entrepreneurs)
Take the time to prepare for another New Year. Think about what you could do that would help you to get even better results in the year to come.
Finally, don't forget to celebrate your victories. Systems aren't necessarily fun, and they can take time to implement. However, the effort is well worth it as you are able to spend more of your time doing what you love to do.
Achieve Your New Year's Resolution to Systematize Your Entire Business so that it Runs Without You Successfully!
As Larry Kim says:
"As you expand from a one-man show to a growing business, invest in making yourself less critical to the day-to-day operations of the company by hiring experienced managers or a COO to run the business for you. Your family will thank you for it!"
The ultimate goal of systematization is to have a business that runs successfully without your constant involvement. Though it could take longer, one year isn't too big a price to pay to have a business that runs on autopilot.
Start your year right. Put together a plan for the complete systematization of your business, and follow the action steps outlined here. Follow through on all of your goals in 2015!
Get Your Free Systemization Checklist

5 Essential Steps To Getting a Task Out of Your Head and Into a System So You Can Scale and Grow Your Business!