For security purposes we strongly recommend that you log out of the portal when you are finished.
To do this, click on the "Person" icon, then "Logout".
If the "Person" icon is not visible, click first on the icon with the 3 lines.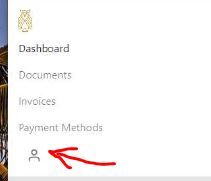 You want to select the little person and select Logout.