How do I duplicate a policy?
The instructions below will show you how to make a copy of a policy. Essentially you will be copying the policy and all it contains.
Step 1: Click on the "Policies" tab.

Step 2: Scroll down to the specific policy you want to duplicate, click on the 3-vertical-dots icon and then click on the "Duplicate" button that appears in the menu.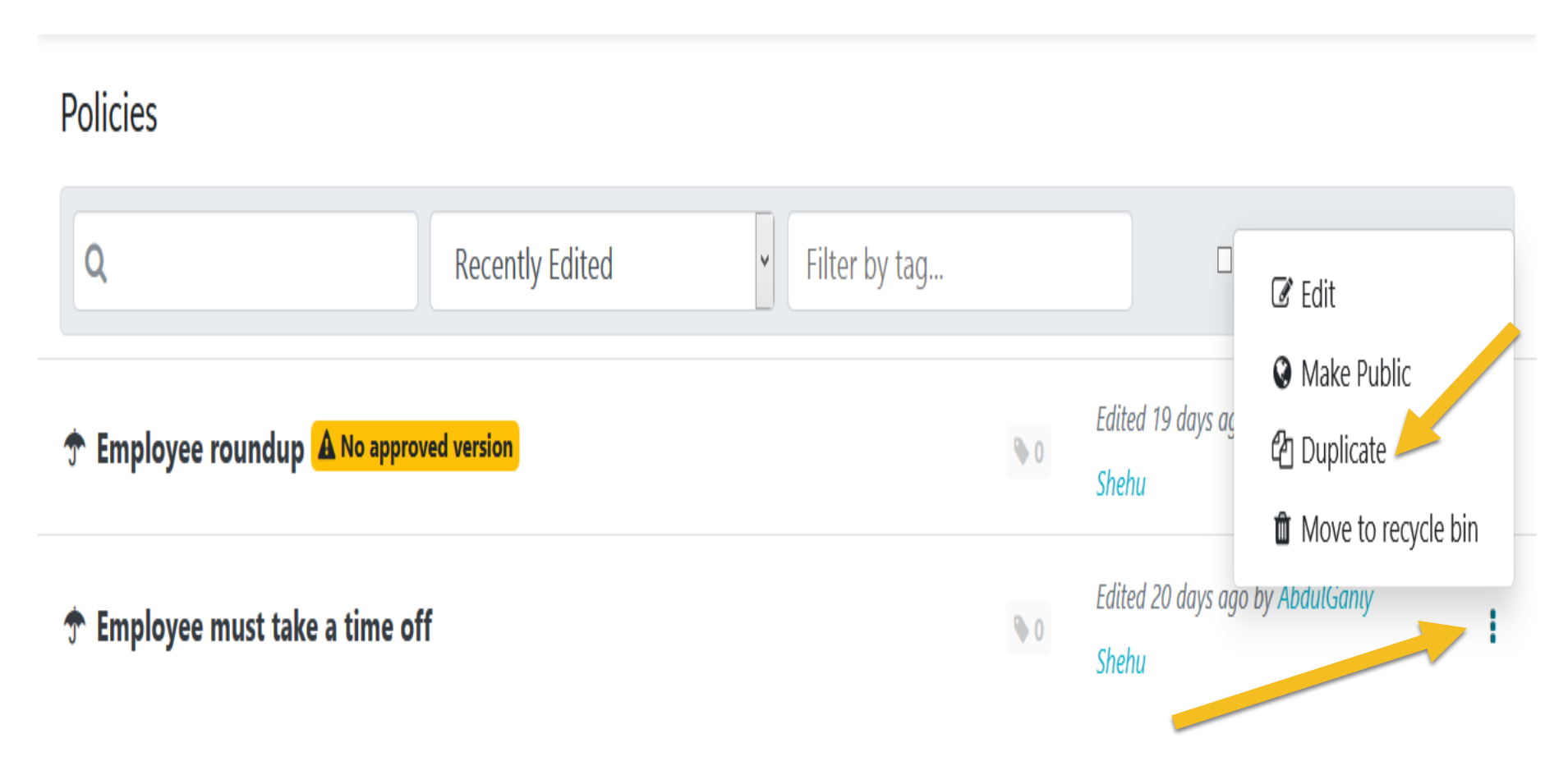 When this is done, a new window will open immediately, showing the duplicated policy with the word "copy" right in front of it.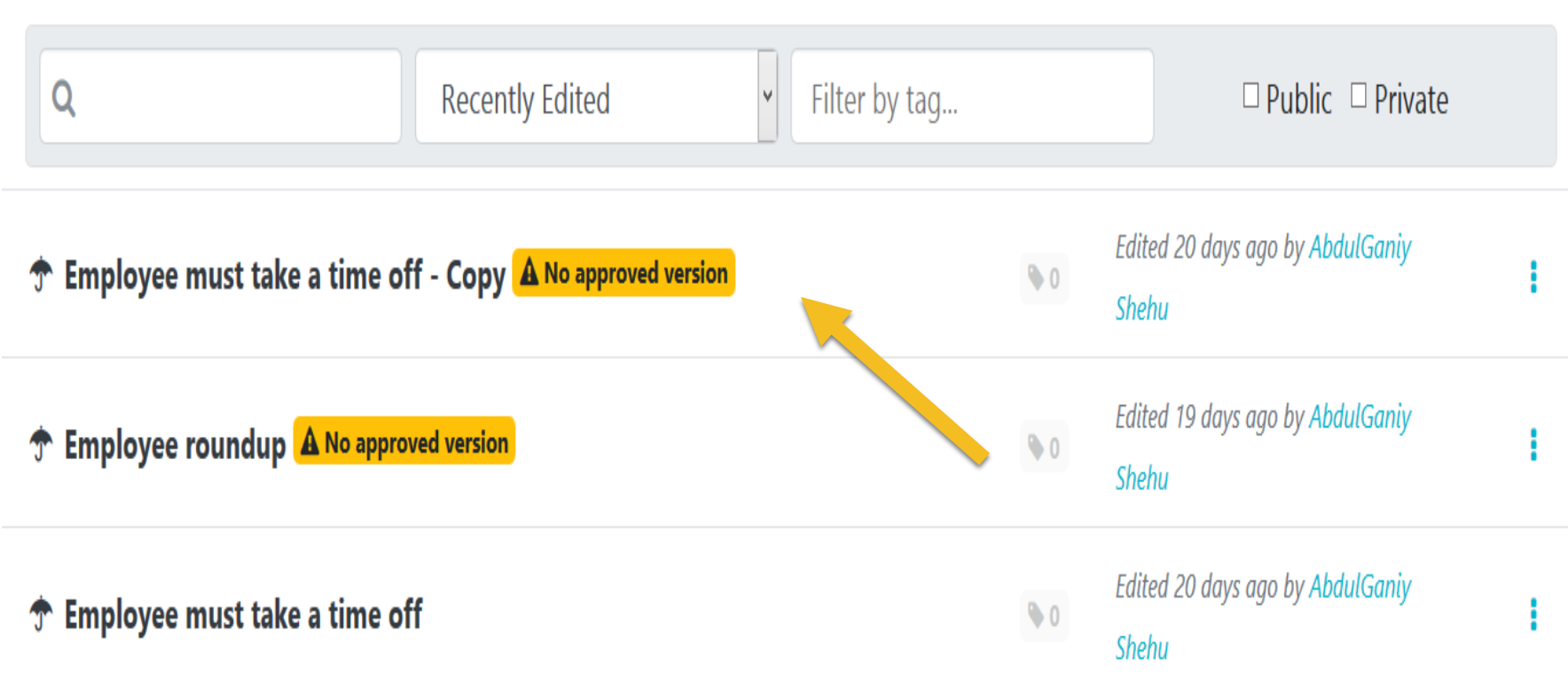 Need more help?
Can't find what you are looking for? Ask us Anything