How do I add a contact form to a Knowledge Base?
Configure this setting if you want members of the public viewing the articles in your knowledge base to be able to ask you or your designated employee questions by using a contact form.
The contact form shown below will be included with your knowledge base.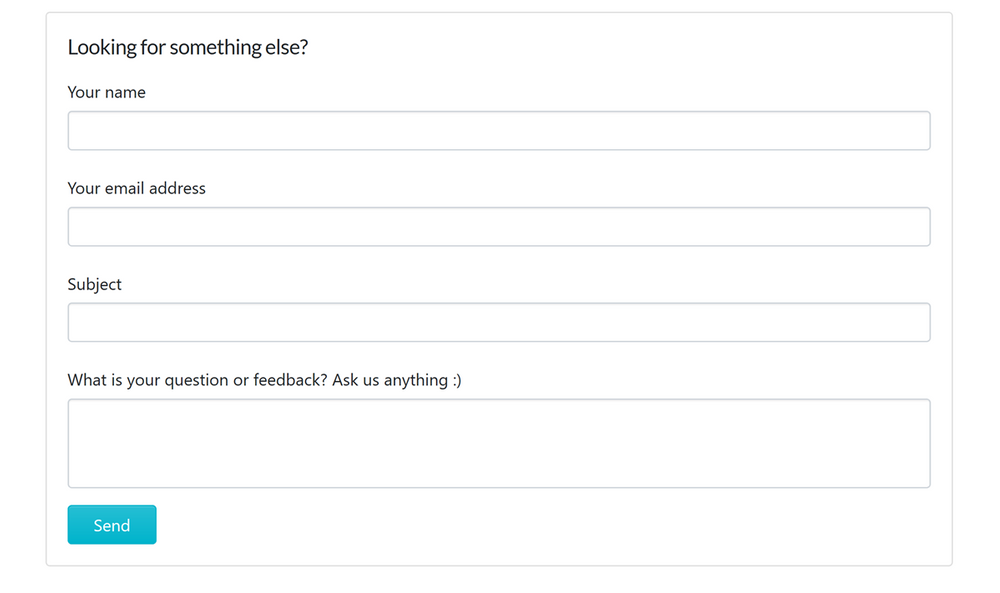 Click on the 3-vertical-dots button to reveal a drop-down menu.

Click on the "Edit" button.

Click on the pencil icon.

Click on the checkbox titled "Allow members of the public to ask questions using a contact form".

Select the employee that will receive the question sent through the contact form.

Click on the "Save Changes" button to save the settings of the knowledge base.
Did this answer your question?
If you still have a question, we're here to help.
Contact us
.