How do I cancel my subscription?
The instructions below will show you how to cancel your subscription. By doing so you will deactivate and close access to your account. Please note when you cancel your subscription we will schedule your data to be deleted after a 100-day period of inactivity. You will be notified by email when we schedule your account for deletion. Following a 30-day grace period, we will permanently delete your data.
Step 1: Click on the drop-down link that contains your name.
Step 2: From the drop-down menu that shows up, click on the "My Account" button.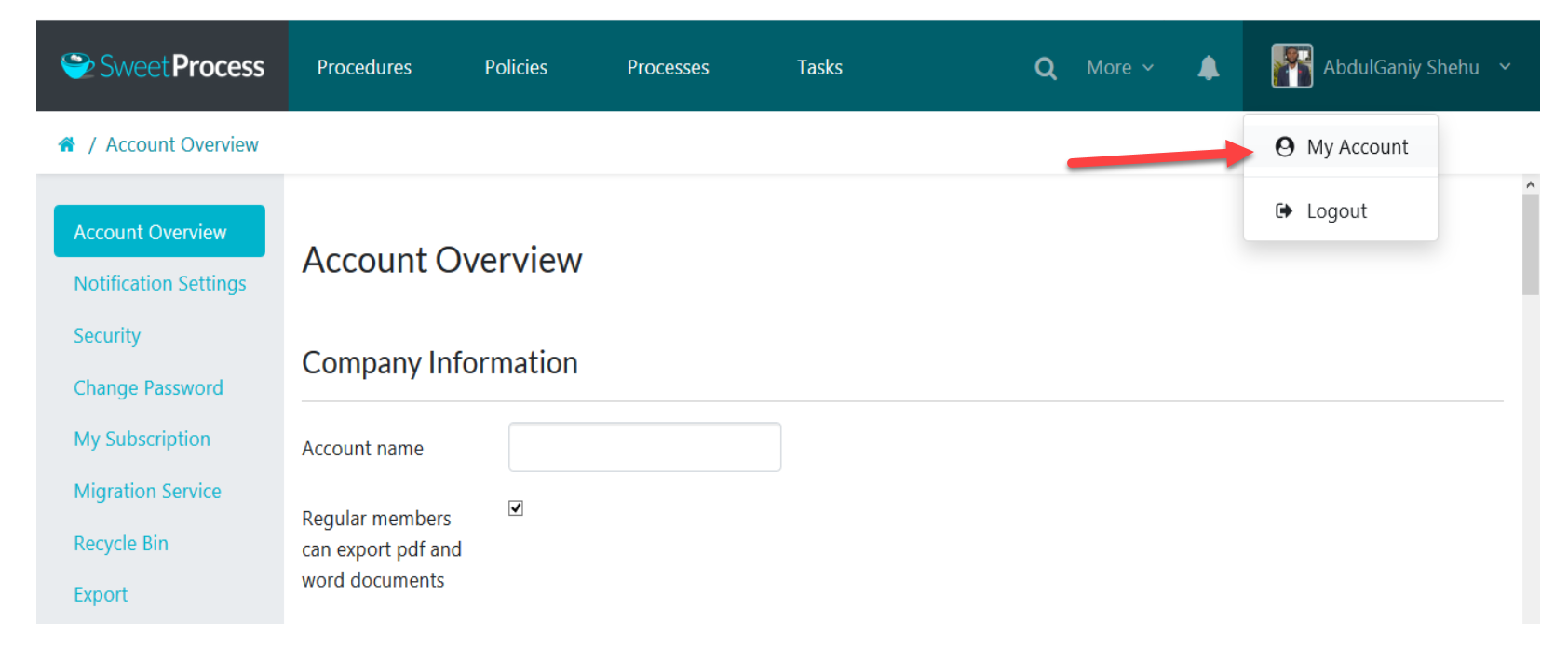 Step 3: On the page that opens up, click on "Billing Overview" tab.

Step 4: Scroll down, and click on the "Cancel Subscription" button.
Step 5: When the new page opens up, state your reason for canceling the subscription and submit the form.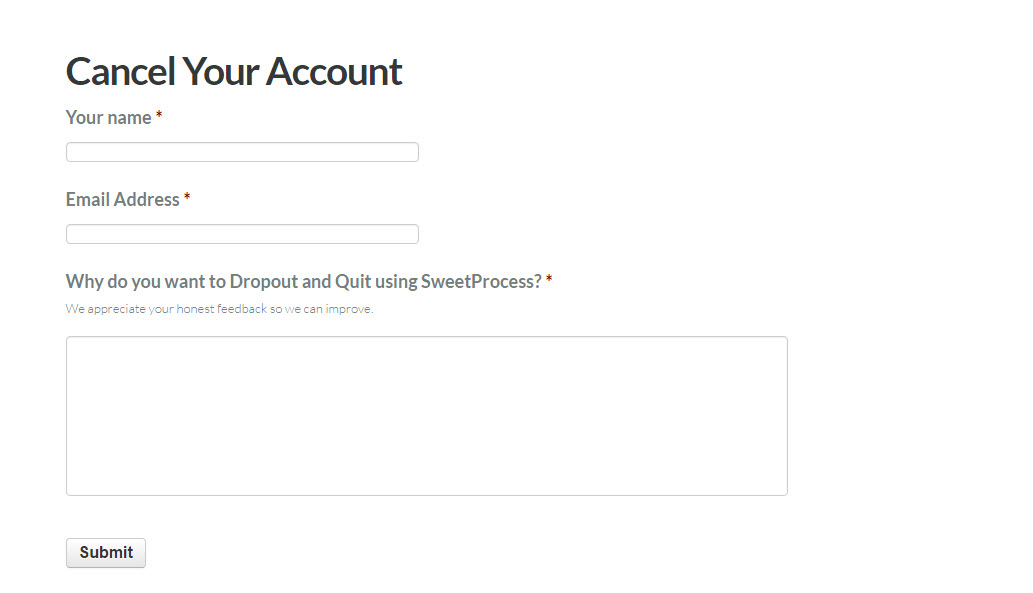 Need more help?
Can't find what you are looking for? Ask us Anything