How do I reorder steps in a procedure?
The instruction below will show you how to reorder the steps in a procedure.
Step 1: While viewing the procedure which you want to reorder the steps... click on the "edit" button.

Step 2: As soon as it loads, you can start re-ordering by clicking the up-down arrow icon to drag and drop the step whenever you like.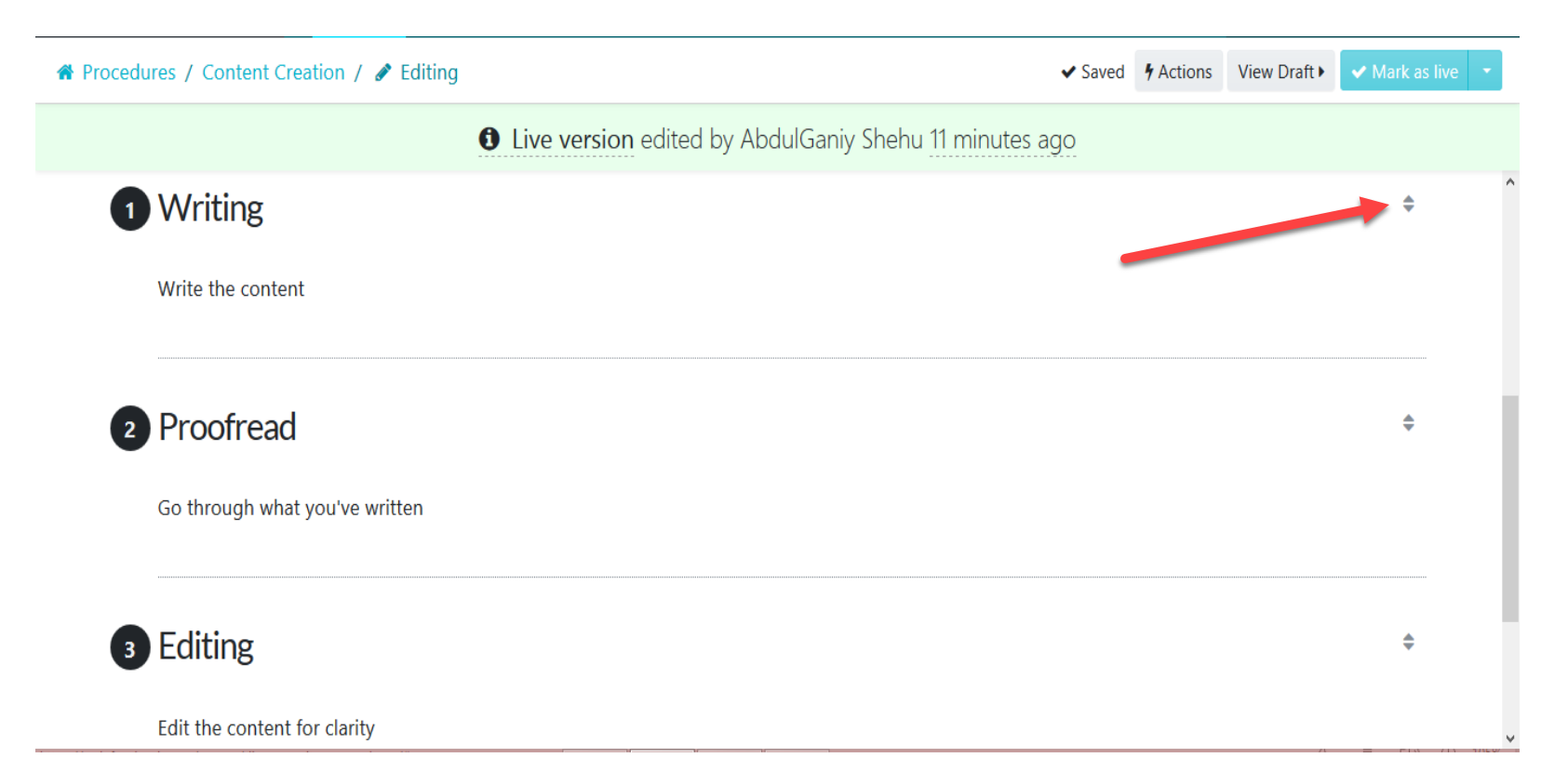 Need more help?
Can't find what you are looking for? Ask us Anything