Kissflow Vs. Sweetprocess: Which Tool Is Best For SOPs, Documents, And Policies?
Last Updated on July 14, 2023 by Owen McGab Enaohwo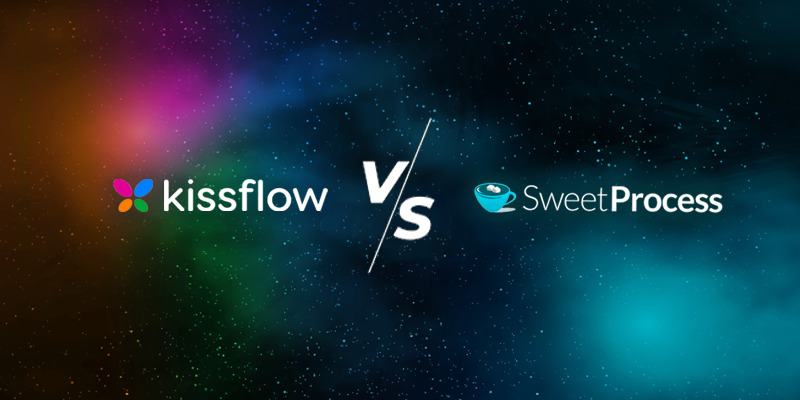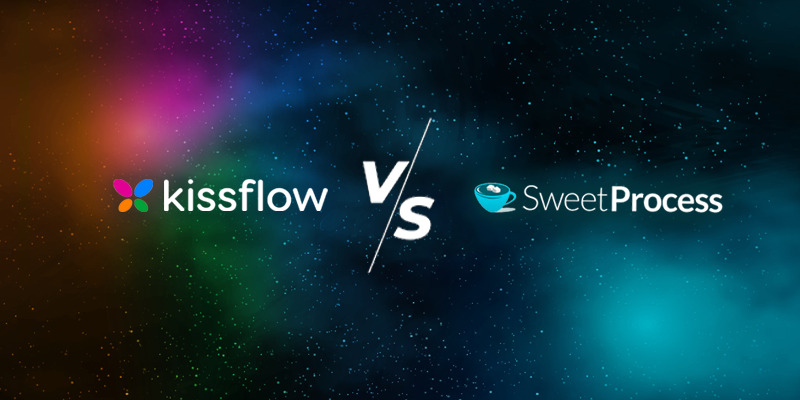 Are you struggling with the limitations of Kissflow? Don't worry; you're not alone. While Kissflow may have seemed the perfect tool initially, many users have discovered that it needs important features and functionalities.
Outdated documentation feature? Check.
Steep learning curve? Double check.
And let's not forget the headache-inducing hurdles when trying to sync it with other platforms.
These and many more may be reasons why you seek a more effective tool to streamline your business SOPs, documents, and policies. That's where SweetProcess comes in.
SweetProcess is a powerful and intuitive tool that simplifies business processes and empowers teams to work more efficiently. As a better alternative to Kissflow, SweetProcess is the go-to solution for organizations looking to streamline their processes and improve their workflows.
Want to experience the power of SweetProcess for yourself? Sign up now for a free trial and see how easy it can be to manage your team's processes! No credit card is required.
Table of Contents
Kissflow and Sweet Process at a Glance: Which Is Better for Documenting Standard Operating Procedures?
How to Document SOPs on SweetProcess
How to Create a Procedure on SweetProcess
Comparing Key Features and Functionalities: Kissflow vs. SweetProcess
Parameters That Drive the Kissflow vs. SweetProcess Decision
Kissflow vs. SweetProcess: Real User Reviews and Experiences
Kissflow and SweetProcess at a Glance: Which Is Better for Documenting Standard Operating Procedures?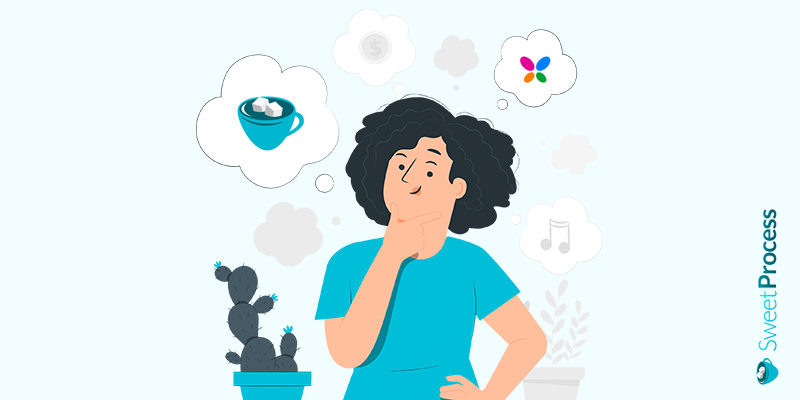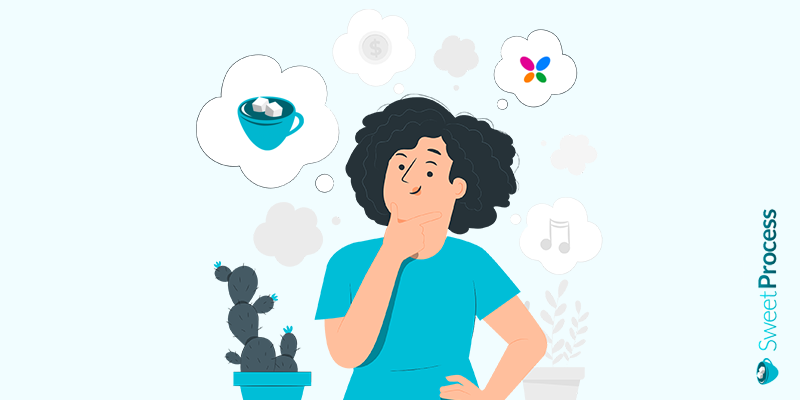 Kissflow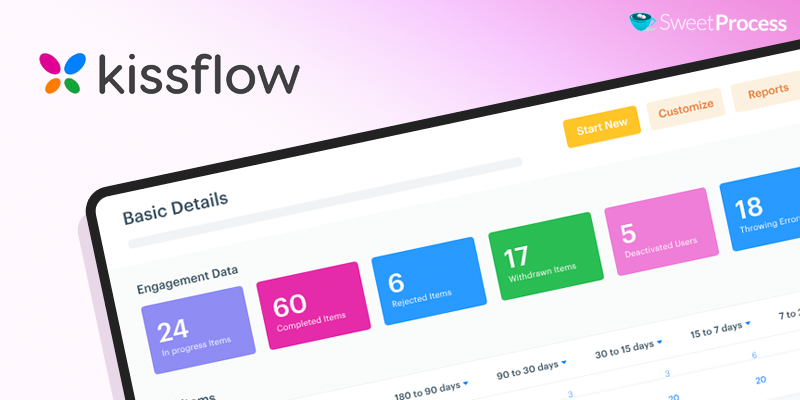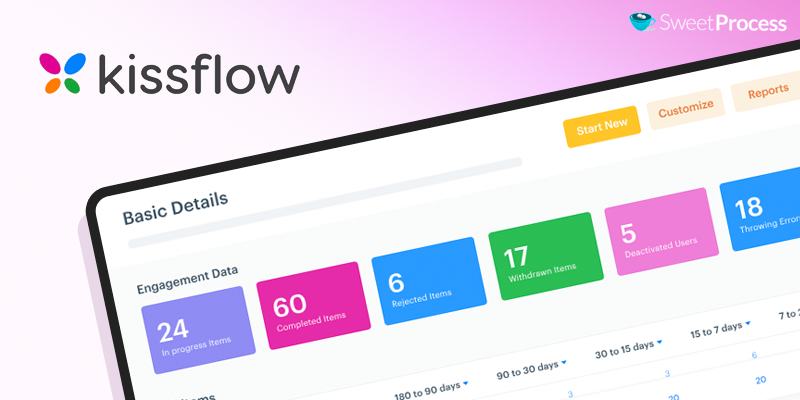 Kissflow is a cloud-based software platform that helps organizations accelerate digital transformation and boosts operational excellence. It's an excellent option for medium and large-scale businesses. It is particularly well-suited for businesses looking for an all-in-one solution to automate and streamline their business processes.
With Kissflow, you can perform several functions, including process management, project management, case management, and collaboration, making it a one-stop shop for managing all aspects of a business.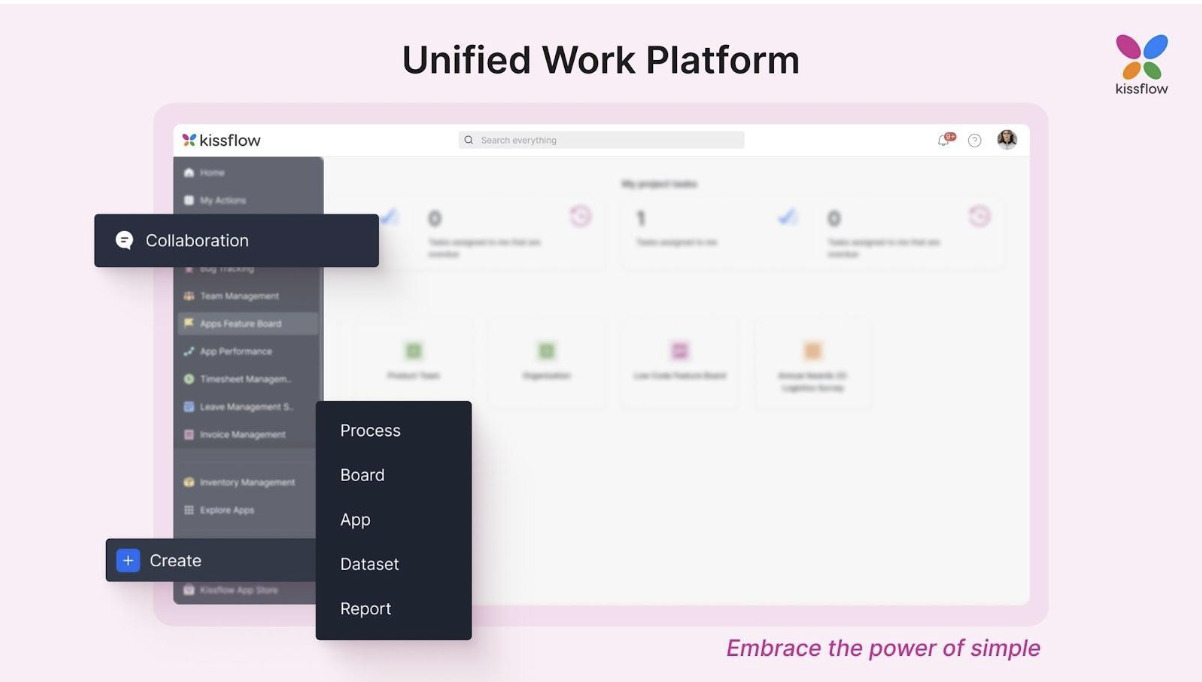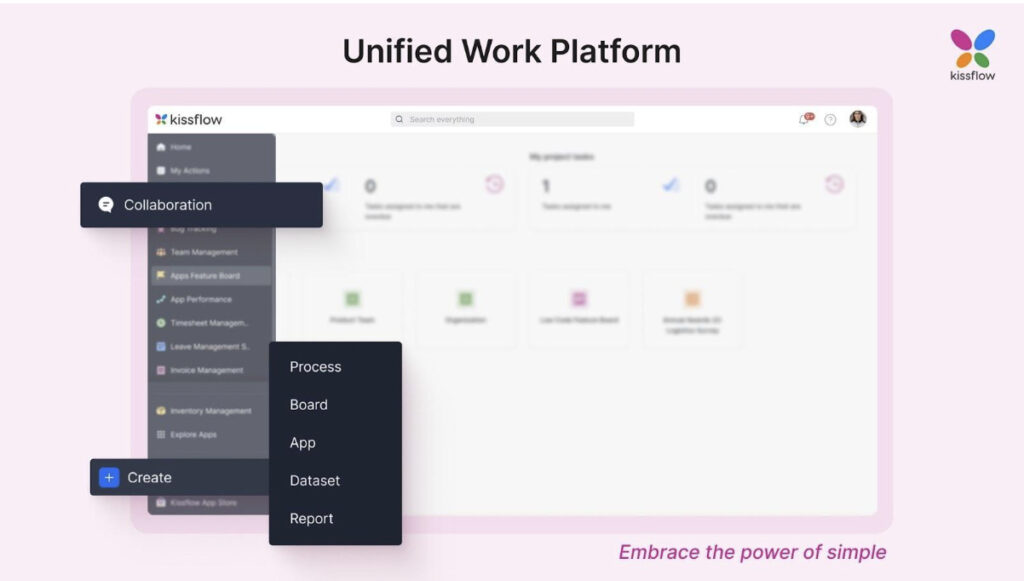 Image Source: PR Newswire
The cool thing about Kissflow is that you don't need to be a coding expert. Team leaders can create and control codeless workflows and forms, digitize work, and create an operational system of record. Plus, an intuitive drag-and-drop feature lets users automate all human-centric approval processes and helps manage projects with complete visibility.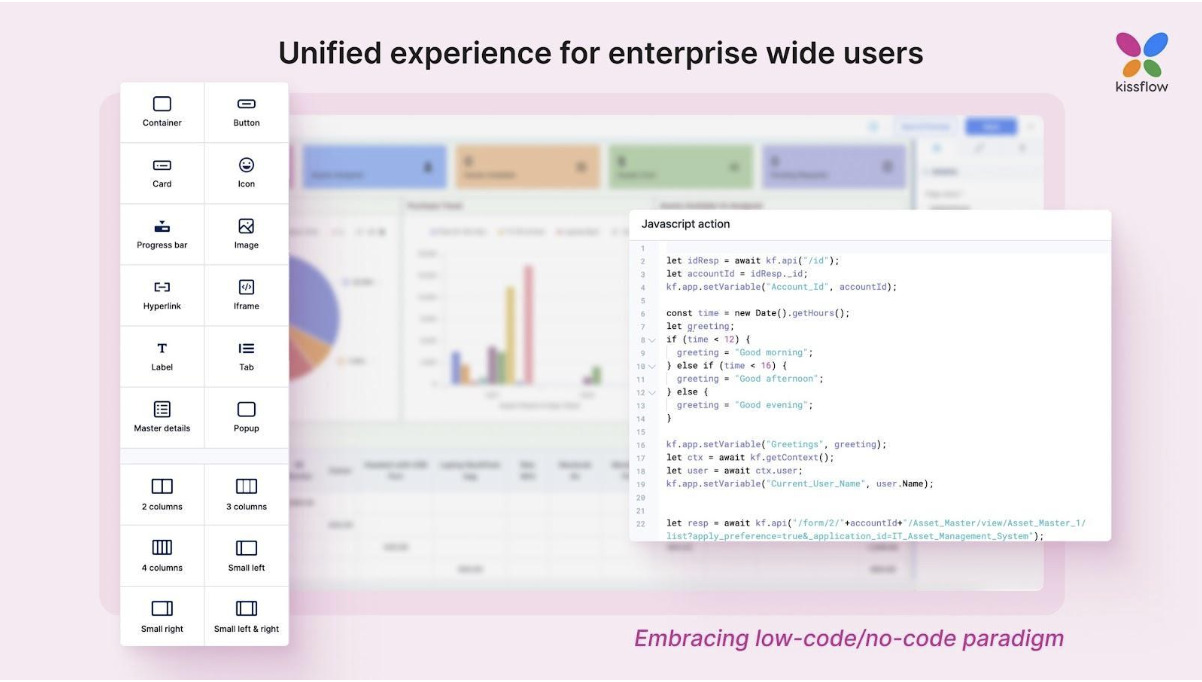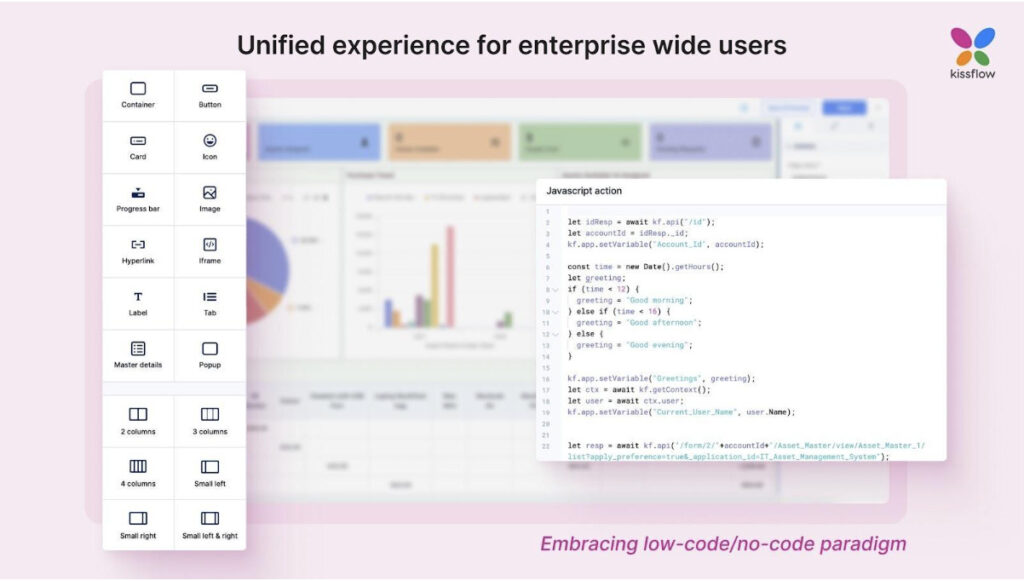 Image Source: PR Newswire
However, while Kissflow also offers SOP documentation capabilities, it is a broader platform to manage other business processes, such as forms and data collection. It does not provide the same specialization and depth specifically meant for SOP documentation as SweetProcess.
SweetProcess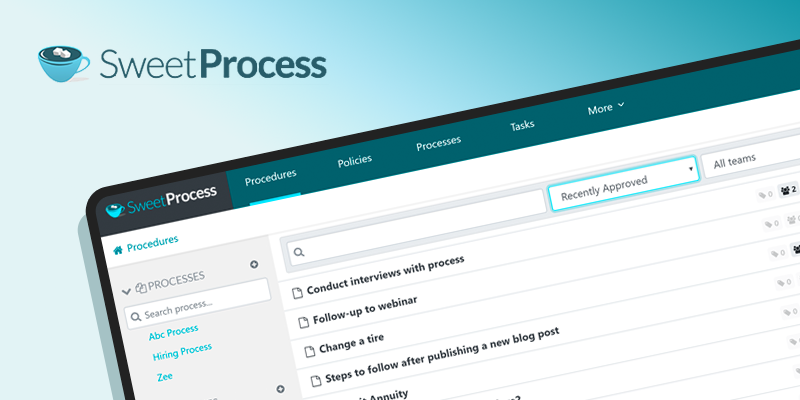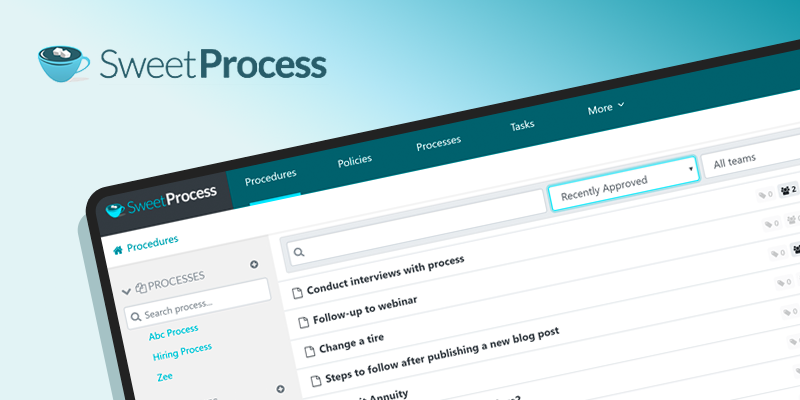 SweetProcess stands as a frontrunner in the realm of business process management, offering a leading SaaS solution that is rapidly gaining traction. As a web-based application and management tool, it serves the purpose of streamlining and documenting various business processes.
This intuitive software provides a comprehensive range of features, including process templates, task management, version control, document sharing, and notifications. By leveraging SweetProcess, companies can establish a robust platform to create and organize their standard operating procedures (SOPs), thereby enhancing team understanding and adherence to established workflows.
In addition, with SweetProcess, organizations can document step-by-step instructions, assign tasks to team members, set due dates, and track progress. This ensures consistency in operations and allows for easy onboarding of new employees by providing them with clear instructions and guidelines.
This unique feature is one of the reasons why it's better than Kissflow. SweetProcess offers a more tailored and robust set of features and functionalities for effective SOP documentation, policies, and procedures. Looking to document procedures in SweetProcess? Here's how you can do that.
If you want to switch to SweetProcess, you can start here with a 14-day trial.
How to Document SOPs on SweetProcess
Below is a step-by-step process on how to create an SOP on SweetProcess.
Start by visiting the SweetProcess website and log in to your account or sign up for a 14-day free trial.
How to create a procedure on SweetProcess
Log in and click the "Create Procedure" button.


2. Enter the title of the procedure.


3. Add the procedure to a team or multiple teams.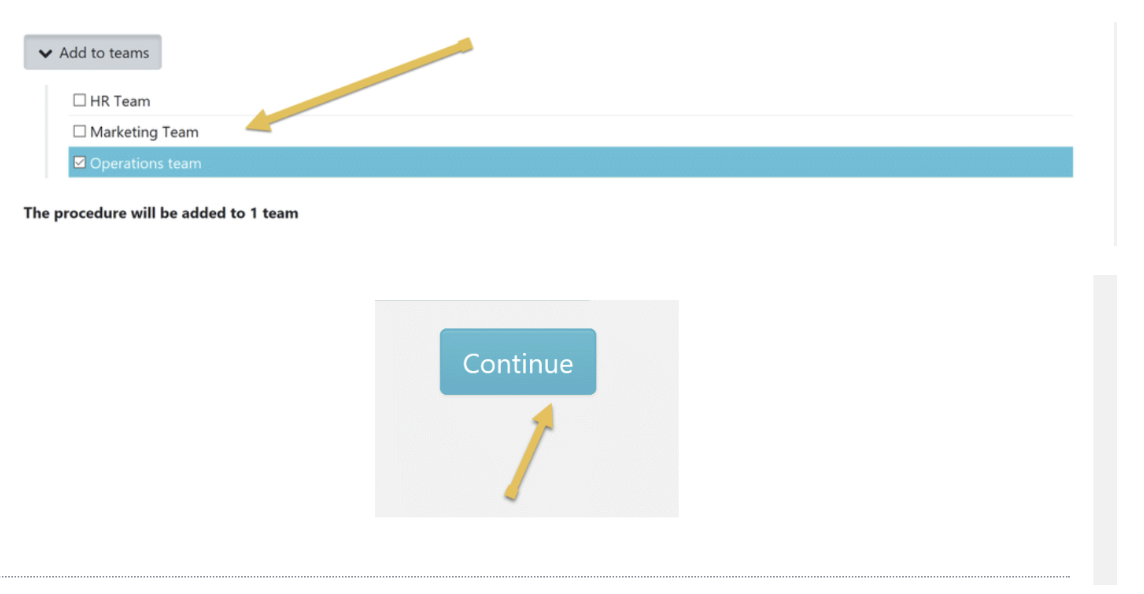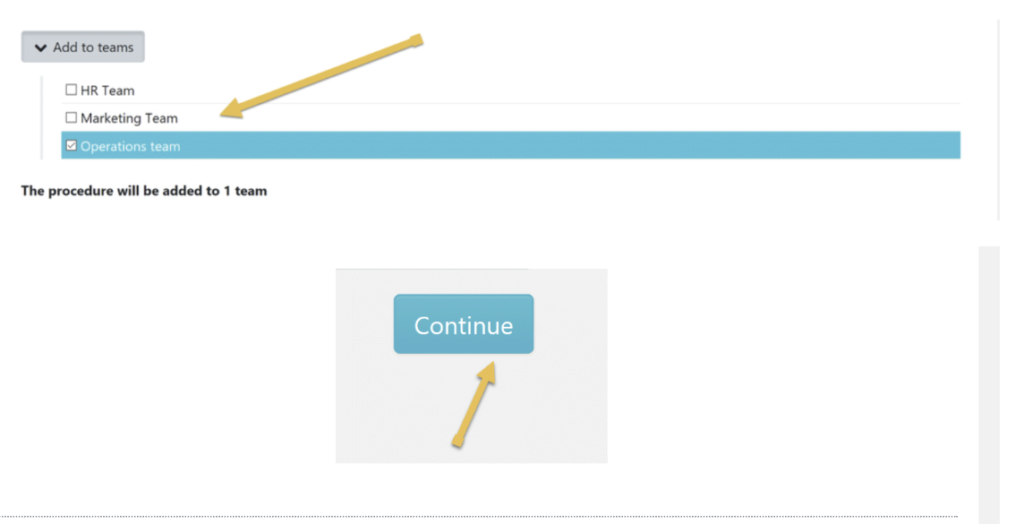 4. Click on the "Continue" button.


5. Click on the title of the procedure to add a description.


6. Enter some tags.


7. Click on the "Add a Step" button.


8. Give the step a title and description.


9. Add images to the step.


10. Click on "Finished Editing" to save the draft of the step.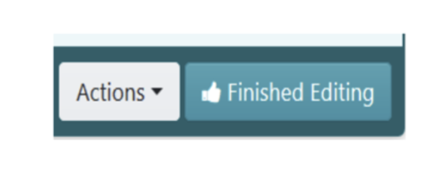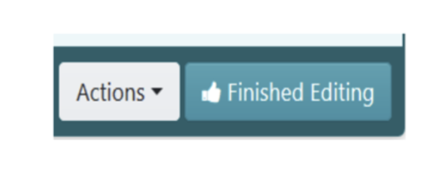 11. Click the "Add a Step" button to add a new step. Repeat steps 7, 8, 9, and 10 to enter and save the details of the new step.
12. Repeat step 11 until you have added all the steps you need to document the procedure.
13. Finished editing the draft of the procedure? Click the "Approve" button to make it the live version of the procedure.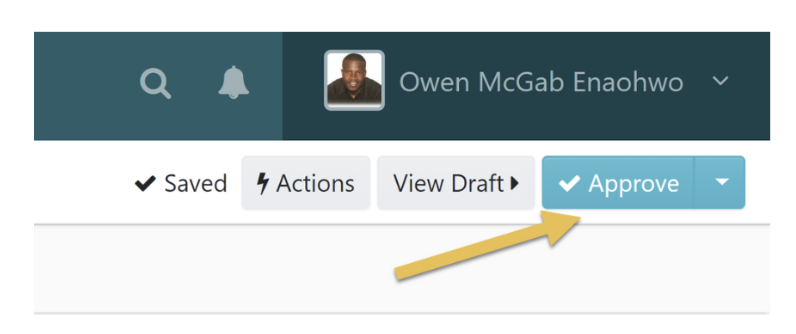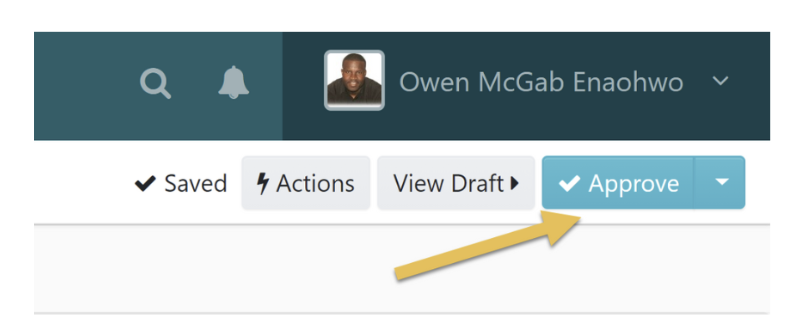 Note: If you cannot approve the procedure, you can request approval by clicking on the "Request Approval" button, as shown below.


All done? Click on "Procedures."
This will take you back to the dashboard, where you can see and manage all of your procedures.
Similarities: Kissflow vs. SweetProcess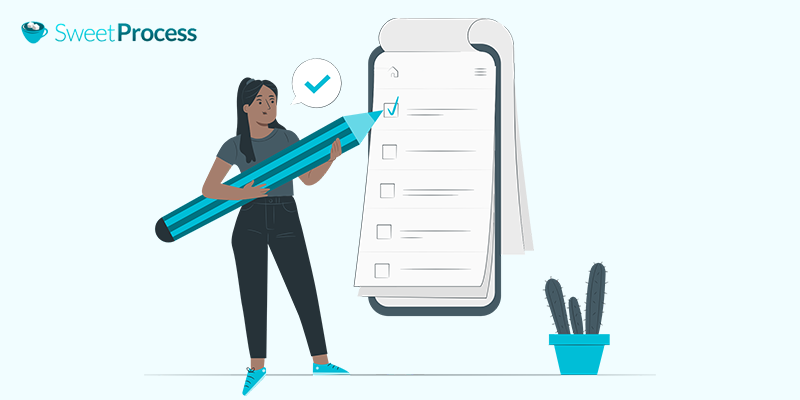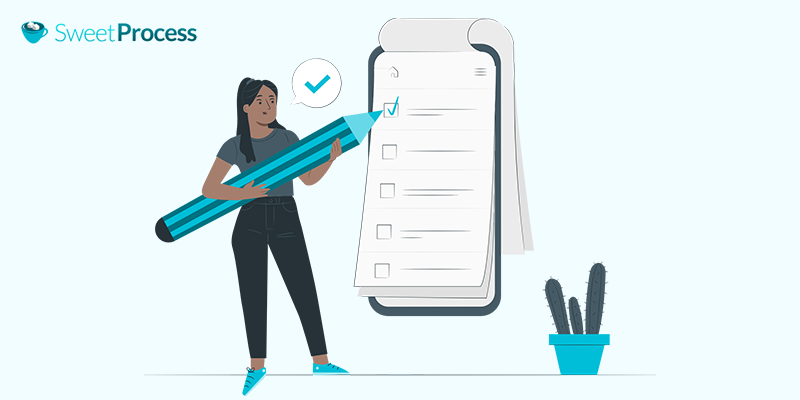 Kissflow and SweetProcess share common features and functionalities aimed at streamlining workflows and improving collaboration within organizations. Below are the major similarities between both.
| | | |
| --- | --- | --- |
| Features | Kissflow | SweetProcess |
| Cloud-Based | Yes | Yes |
| Process Mapping | Yes | Yes |
| Collaboration | Yes | Yes |
| Task Management | Yes | Yes |
| Integration Capabilities | Yes, with third-party applications such as Google Sheets, Gmail Workspace, and Slack. | Yes, with third-party applications via API or through Zapier. |
| Customizable Templates | Yes | Yes |
| Forms | Customizable | Customizable |
| Report and Analytics | Yes | Yes |
| Workflow Automation | Yes | Yes |
| Mobile Access | Yes | Yes |
| User-Friendly Interface | Yes | Yes |
| Pricing | Subscription-based | Subscription-based |
| Free Trial | Yes | Yes |
Cloud-based: Kissflow and SweetProcess are cloud-based solutions. They enable users to access the software from anywhere with an internet connection. This feature facilitates real-time updates and seamless collaboration among team members.
Process mapping: Both software offer process mapping capabilities. Process mapping allows users to visually represent their workflows and processes using flowcharts, swim-lane diagrams, and data flow diagrams to better understand processes.
Collaboration: Team members can easily collaborate and communicate with each other within the platform through features like comments, chat, and notifications. This promotes effective teamwork and ensures everyone stays on the same page.
Task management: Users of both Kissflow and SweetProcess can create, assign, and track tasks within their processes. They can set deadlines, prioritize tasks, and monitor progress in real-time. This functionality ensures that work is completed on time and team members are held accountable for their responsibilities.
Integration: Both software solutions offer integration capabilities, allowing users to incorporate third-party applications such as Google Workspace, Microsoft Office 365, and Slack. This seamless integration enhances the overall process management system by leveraging the power of other tools.
Forms: Kissflow and SweetProcess provide easy-to-use form features that enable users to collect and store data related to their processes. The forms have validation rules and permission settings, ensuring only authorized individuals can access and modify the data. This helps organizations capture and organize critical information effectively, thereby gaining valuable insights into process performance.
Customization templates: Both platforms provide a high level of customization, allowing businesses to tailor their SOP documentation, policies, and procedures to align with their specific organizational needs and requirements.
Workflow automation: Kissflow and SweetProcess excel in workflow automation capabilities. Users can set up automated workflows that handle repetitive tasks, saving time and minimizing errors.
Comparing Key Features and Functionalities: Kissflow vs. SweetProcess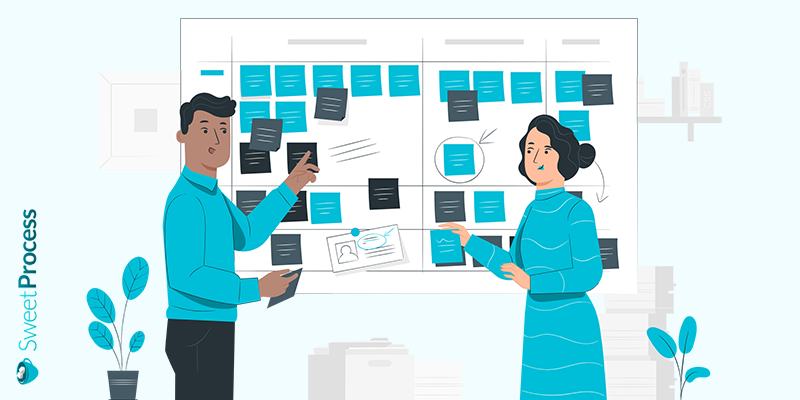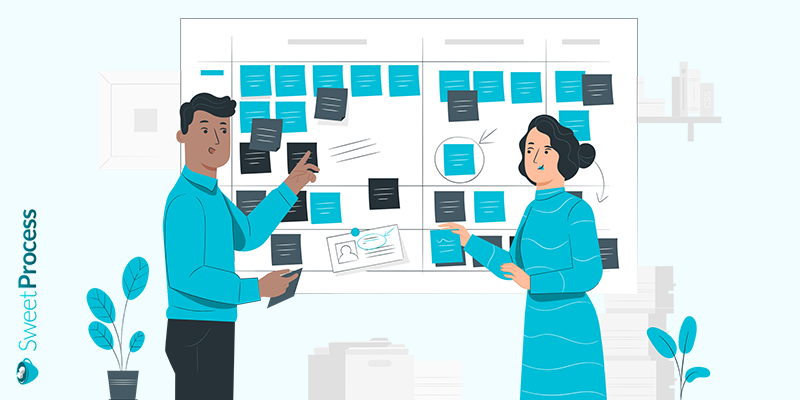 While both Kissflow and SweetProcess offer similar functionalities, SweetProcess has some features that make it stand out as the better option.
Overall Rating
Feedback from users has highlighted both positive aspects and areas for improvement in Kissflow. While users appreciate its functionality, they have identified certain limitations. Specifically, there is a desire for more integrations and enhanced automation capabilities. Some users have reported occasional issues with the API service and a lack of email notifications for software updates.
On the other hand, SweetProcess has received praise from users for its centralized SOP creation, task delegation, progress tracking, and notification reminders. These features contribute to streamlined processes, improved workflow efficiency, and enhanced accountability among team members. Users highly value the ability to create visually appealing and easy-to-navigate training documents within a customizable knowledge base.
Considering user feedback, Kissflow demonstrates strong functionality while still having room for improvement in terms of integrations and automation. SweetProcess, on the other hand, receives positive recognition for its centralized SOP creation and other workflow-enhancing features.
Design and Layout
Kissflow offers a clean and modern interface that is intuitive and user-friendly. The layout is organized with a sidebar navigation menu that provides easy access to different features and modules. The dashboard provides an overview of ongoing processes and tasks, allowing users to track progress and manage their workflows effectively. Kissflow emphasizes simplicity in its design. This simplicity makes it easy for users to navigate and interact using the platform.
On the other hand, SweetProcess offers a clean and straightforward interface that prioritizes ease of use and clarity. The layout is structured with a hierarchical organization of procedures and sub-procedures, making it easy to navigate and locate specific documentation. The emphasis on clarity and organization allows users to create and update processes efficiently. SweetProcess also offers customizable templates for creating procedures, which can help maintain consistency in documentation across different teams and departments.
Overall, the design and layout of both software are tailored to their specific purposes: Kissflow for automating workflows and managing business processes, and SweetProcess for creating and organizing process documentation.
Here's what the homepage for Kissflow looks like: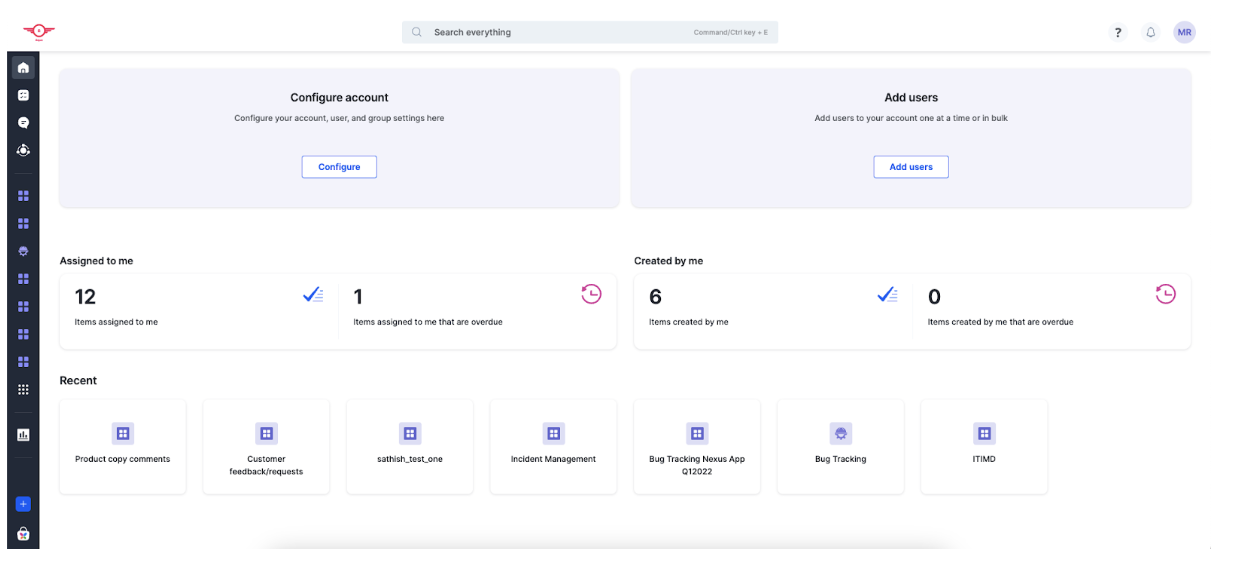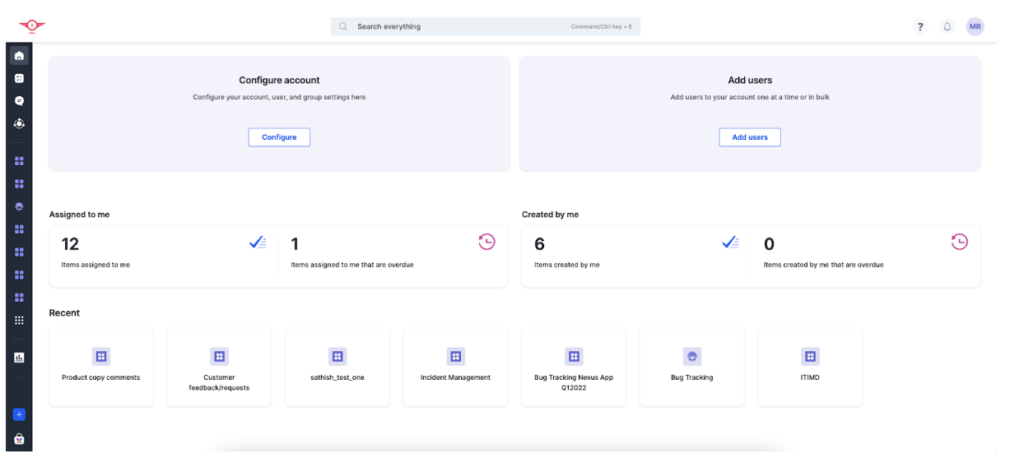 And here's the dashboard for SweetProcess:


User Experience Comparison
Kissflow offers a range of features and functionalities; however, its user experience has certain limitations. Users often find the platform's interface cluttered and overwhelming, making navigating and locating specific tools challenging.
SweetProcess stands out in terms of user experience, offering an intuitive and streamlined interface that enhances productivity and ease of use. The platform's design focuses on simplicity and clarity, allowing users to quickly grasp its functionalities and navigate processes effortlessly. With a user-friendly interface and a well-organized layout, SweetProcess minimizes the learning curve, making it easier for new users to adapt and use the platform efficiently.
Performance comparison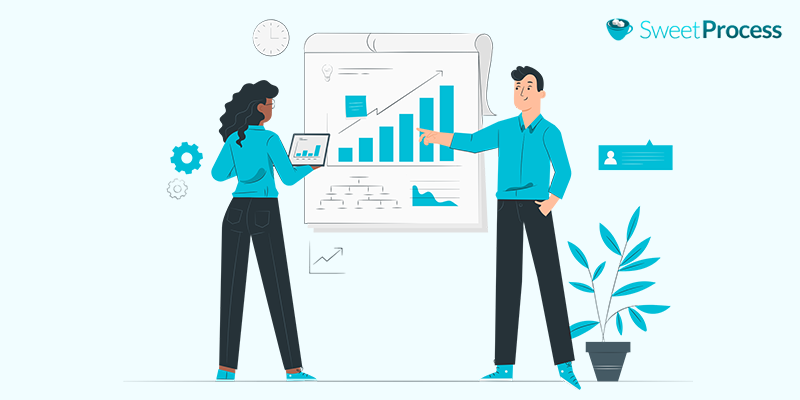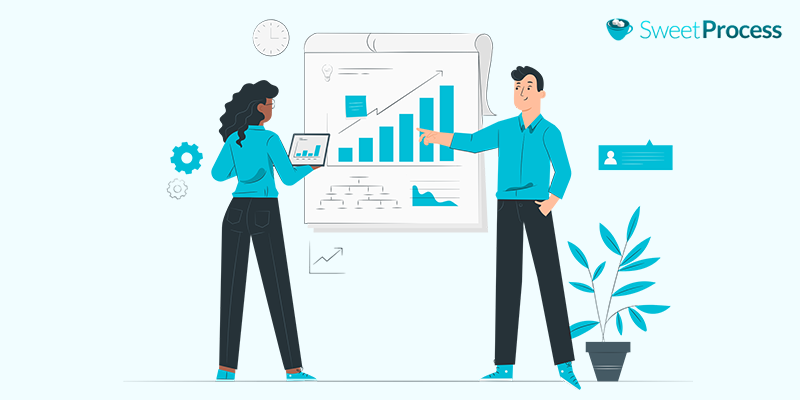 To have a better view of Kissflow and SweetProcess performance comparison, let's take a closer look at some performance comparison features:
Speed and Responsiveness
Kissflow and SweetProcess strive to deliver efficient and responsive performance. However, SweetProcess has gained recognition for its exceptional speed and responsiveness. Users can expect quick loading times and seamless navigation within the platform, enhancing productivity and creating a smoother workflow experience.
Scalability
Scalability is a vital consideration for businesses seeking to expand their operations or accommodate growing user numbers. Kissflow offers reasonable scalability options, allowing users to scale their processes and workflows. SweetProcess, on the other hand, provides robust scalability capabilities, effectively accommodating larger workloads and adapting to evolving organizational requirements.
Reliability and Uptime
Reliability and uptime are critical factors in ensuring uninterrupted access to the BPMs (business process management) platforms. Both Kissflow and SweetProcess prioritize maintaining reliable services. However, SweetProcess has a strong track record of delivering high levels of reliability and minimal downtime, offering users greater peace of mind and uninterrupted access to their processes.
Customer Support Comparison
Kissflow provides comprehensive customer support to its users through its knowledge base and an extensive library of documentation, including user guides, tutorials, and FAQs, which users can access for self-help. Additionally, Kissflow provides email support, allowing users to reach out to their support team for assistance.
However, some users have complained about the inefficacy of their customer support services.
On the other hand, SweetProcess provides excellent customer support to its users by offering a variety of support channels to address user inquiries and concerns promptly, such as email support which ensures responsive and helpful customer service representatives available to assist users. Moreover, the presence of live chat support services enables users to have real-time conversations with support agents for immediate assistance.
Customization options and flexibility
Both Kissflow and SweetProcess offer customization options and flexibility to align the platforms with users' workflow requirements. While Kissflow provides basic customization capabilities, some users have reported that Kissflow has limited copy/paste functionality with an inability to move tasks between parallel branches.
SweetProcess, on the other hand, stands out with its extensive customization options, enabling businesses to tailor the platform to their specific needs effectively. SweetProcess appears to offer a higher level of customization and flexibility, making it a favorable choice for organizations seeking a highly adaptable BPM solution.
Whether you need to make changes to existing tasks, add new tasks, or reorganize your workflow, SweetProcess makes it easy to tailor your processes to suit your specific needs. Here's how you can customize a workflow seamlessly on SweetProcess.
For example, if you want to create a workflow procedure for processing customer returns, the steps in the procedure might include:
Customer initiates return request
Verify return eligibility
Issue return authorization
Customer returns product
Inspect returned product
Process refund or exchange
Update inventory or product records
Close return request
What you want to do first is to document the procedures by clicking on the "Procedures" menu on the dashboard and clicking on "Create Procedures," as seen below.


Next, add your procedure title and document your procedure step-by-step, as seen below.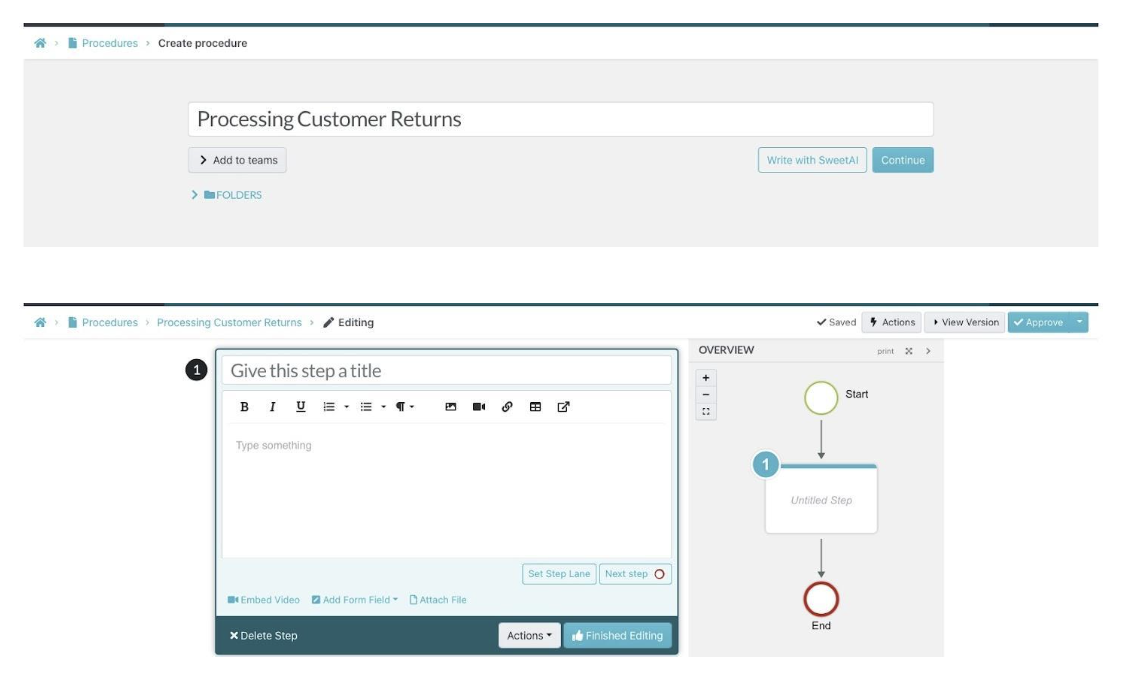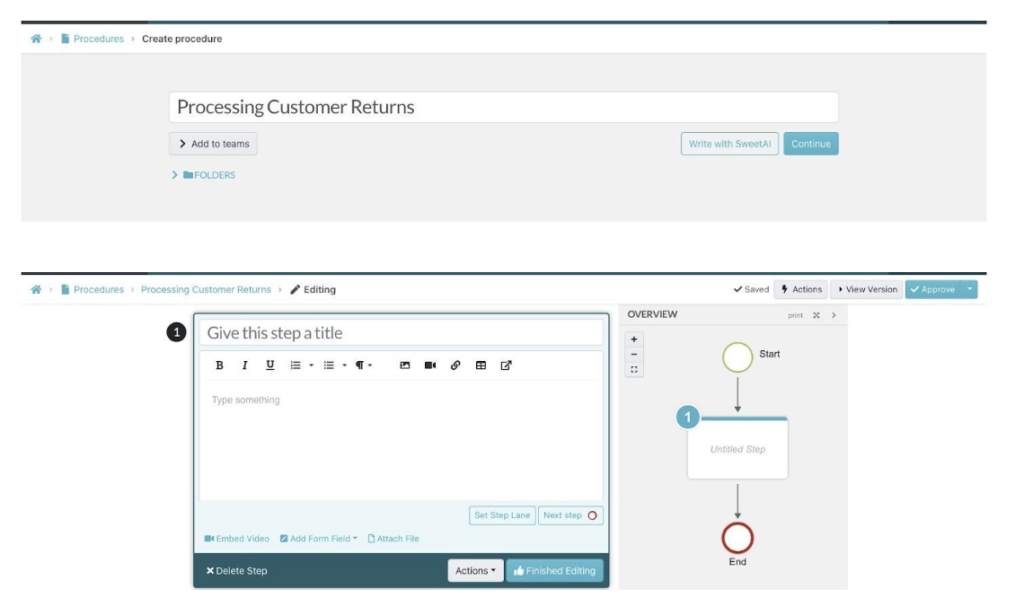 While documenting the procedures, SweetProcess has an automatic flowchart creation feature that automatically presents each procedure in the form of a flowchart positioned alongside the content, as demonstrated below.


To view the complete flowchart, simply click on the "Print" option located at the top of the flowchart box, as shown below.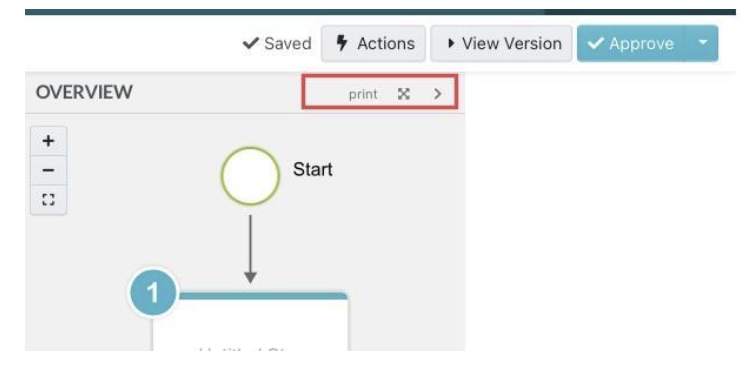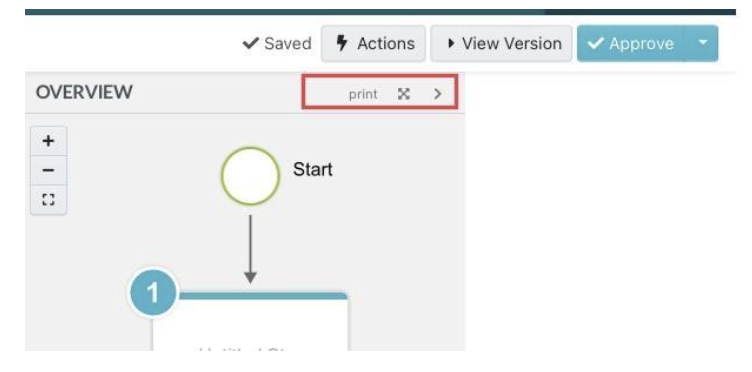 Here is what the complete flowchart will look like:


Now that your workflow procedure is complete, you can now create and assign tasks seamlessly.
Creating and Assigning Tasks with SweetProcess
SweetProcess provides users with the ability to assign tasks based on procedures or processes that have been documented, ensuring that everyone knows what they need to do and when they need to do it.
To create a task in two simple steps, all you have to do is:
Click on the "Tasks" menu.
Click on "Assign Task."


To assign the task to employees, you have to:
Document the process or procedure. You can choose from an existing process or procedure.


Assign the task to either "Teammates assigned together" or "Teammates assigned to their own tasks."


You can also choose to assign steps and lanes to the tasks.


Set a due and recurring date for the task.


Additionally, SweetProcess allows you to enhance task explanations by incorporating videos, images, and file attachments. This interactive approach ensures clear instructions and facilitates effective training.
You can also present your tasks in a checklist format, as seen below, thus making it easy to track progress as workers go through the procedures.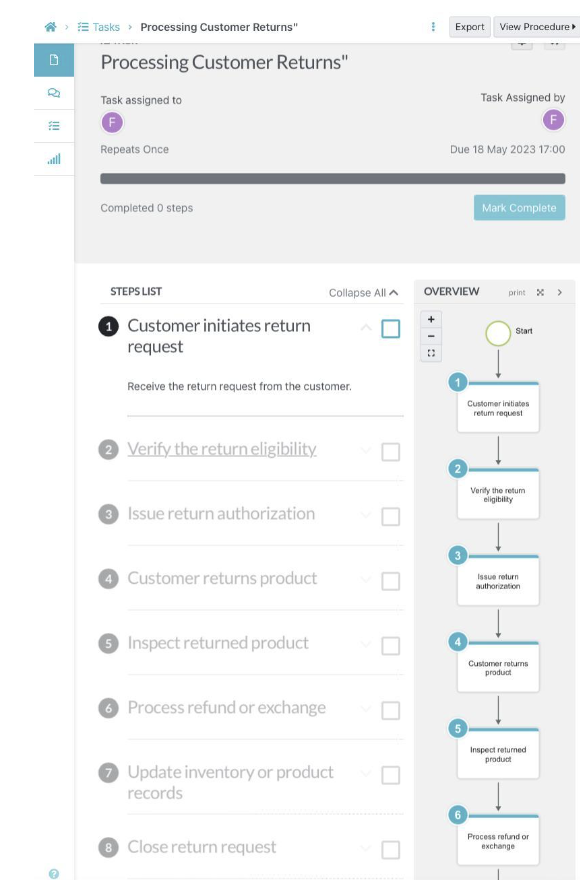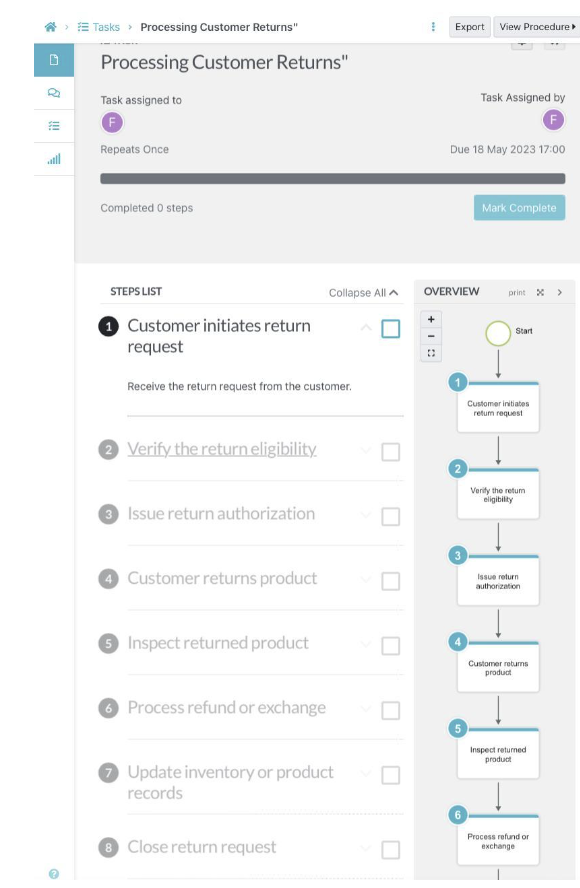 This feature ensures that all team members working on a task are up to speed and aware of the progress, promoting accountability and timely completion of tasks.
When it comes to third-party integrations, both Kissflow and SweetProcess offer a range of options to choose from. Kissflow provides a comprehensive list of integrations on its website, including popular apps such as Google Drive, Slack, and Salesforce.
On the other hand, SweetProcess integrates with Zapier, allowing users to connect to over 1,000 apps. This gives SweetProcess users access to a broader range of tools and services, making it more flexible regarding third-party integration options.
Kissflow, with its large user base, has gained popularity and brand recognition in the market due to its wide range of features and integrations, making it appealing to businesses of all sizes. On the other hand, SweetProcess excels in marketability by focusing on specific strengths. It's specifically positioned as a user-friendly and intuitive tool for documenting processes and standard operating procedures (SOPs). By targeting this niche, SweetProcess has effectively appealed to businesses that prioritize process documentation and streamlining workflows.
Automation and AI integration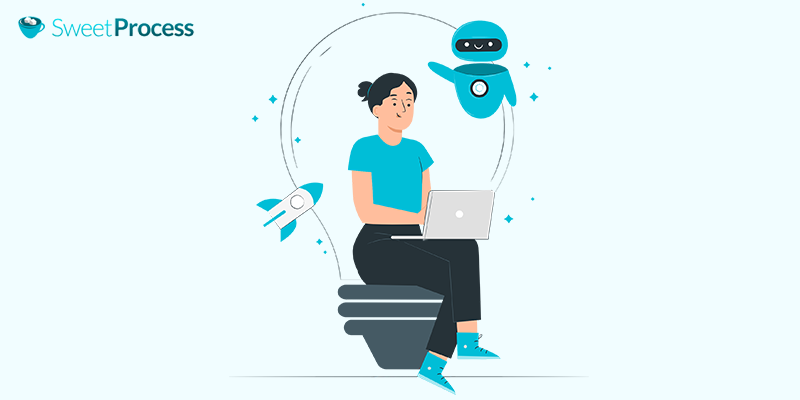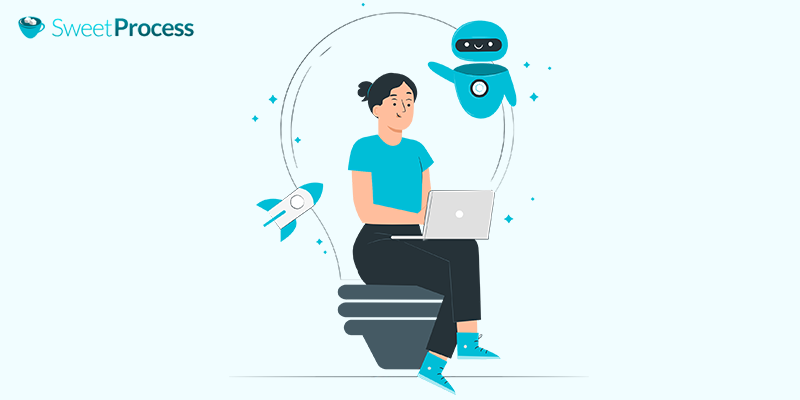 SweetProcess offers advanced automation capabilities. One notable feature is its in-built AI functionality. This integration allows users to leverage AI algorithms and technologies for intelligent decision-making, data analysis, and predictive insights, enabling businesses to optimize their processes, save time, and improve overall performance.
This AI-powered feature analyzes your existing processes and generates standardized procedures based on best practices. You only have to think of the document title, and AI will do the rest. In contrast, Kissflow does not explicitly offer built-in AI integration; it provides various integration options with AI and machine learning tools through APIs, enabling users to leverage AI capabilities. Depending on these specific requirements, SweetProcess is a preferred choice for organizations seeking comprehensive automation capabilities coupled with native AI integration. You can learn more about how to use SweetAI to create a procedure here.
Pricing and plans
Kissflow offers a pricing structure consisting of three fixed plans, starting at $15 per user monthly for small businesses with 20-100 employees, and $20 for companies with 100-200 employees, while pricing for companies with over 500 employees is available upon request.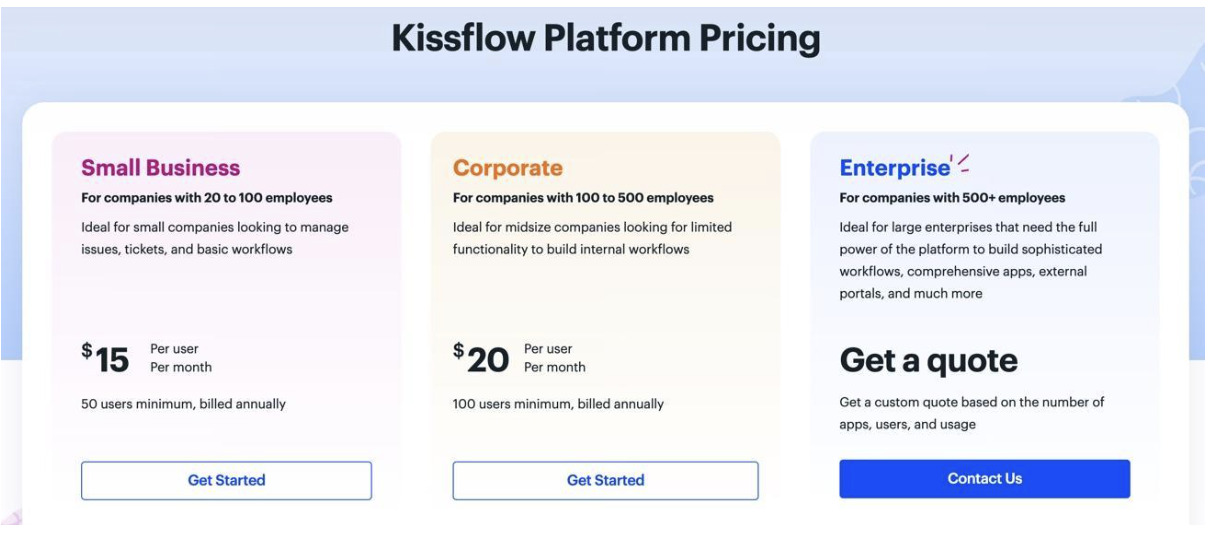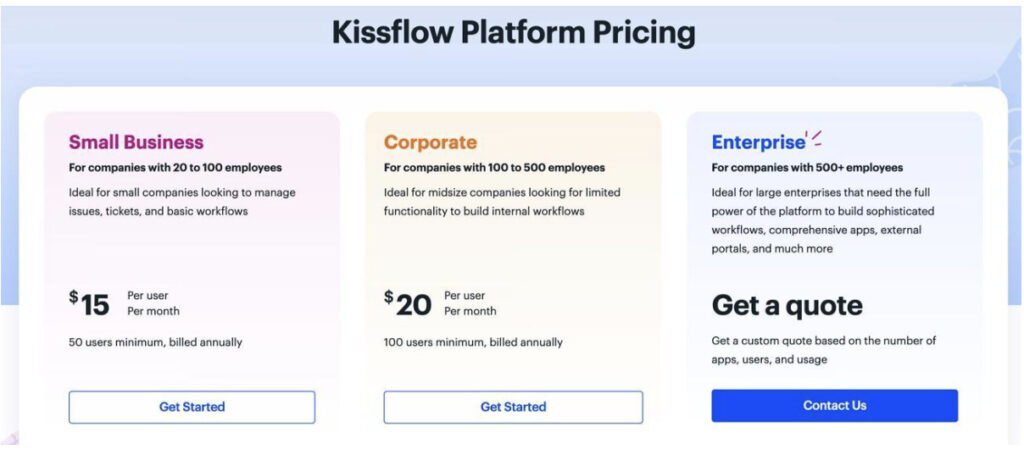 Source: Kissflow
In contrast, SweetProcess provides transparent pricing based on the number of active team members, with a monthly fee of $99 for up to 20 members and an additional $5 per member. SweetProcess also offers a 14-day free trial without requiring a credit card, allowing users to experience the platform firsthand.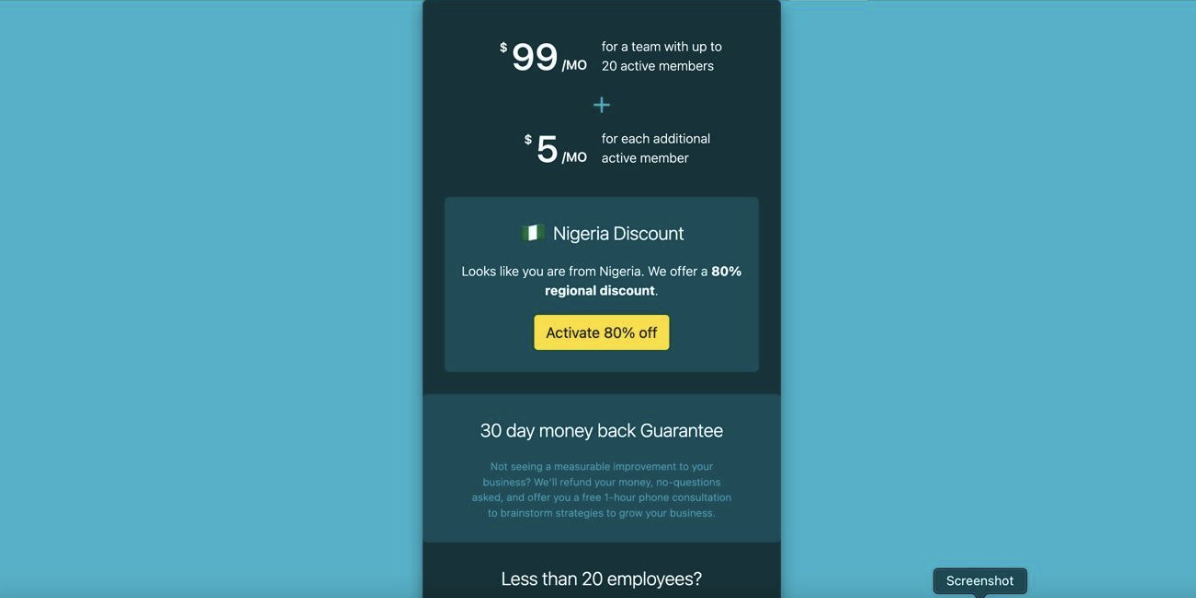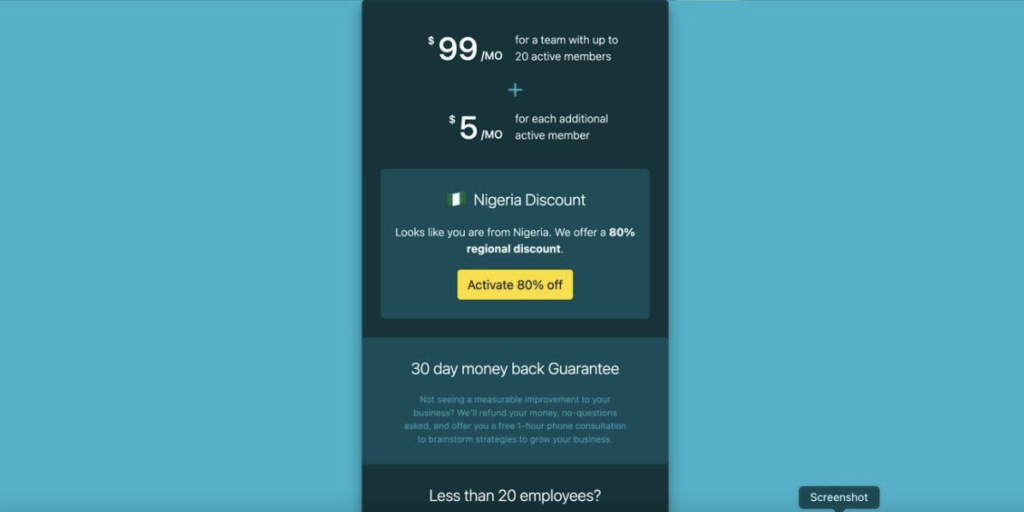 To explore SweetProcess further, you can easily sign up for the risk-free 14-day free trial with no credit card required.
Parameters That Drive the Kissflow vs. SweetProcess Decision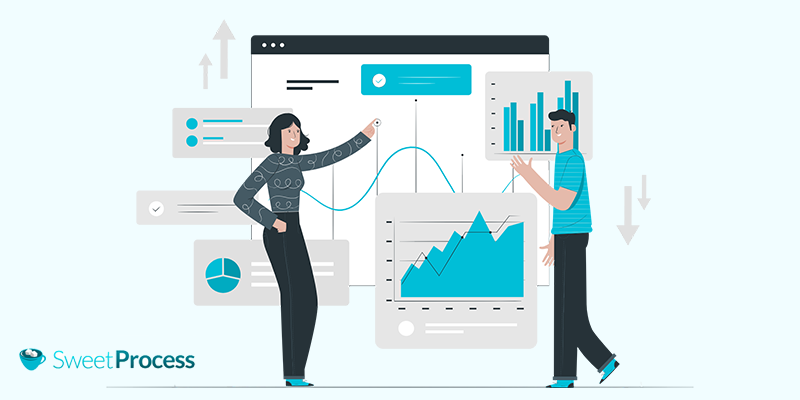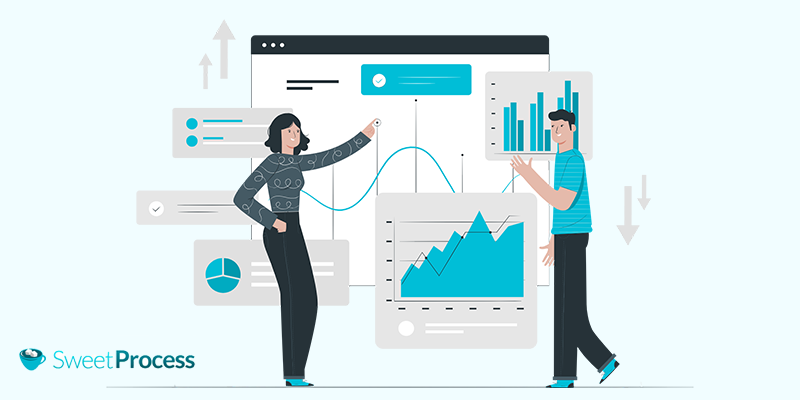 When evaluating BPM (business process management) platforms like Kissflow and SweetProcess, it's crucial to compare their features to determine which one aligns better with your business needs. Here's a table that summarizes the key parameters for feature comparison:
| | | |
| --- | --- | --- |
| Parameters | Kissflow | SweetProcess |
| Document Management | Customizable forms and templates | Customizable forms and templates |
| | Document storage and organization | Document storage and organization |
| | Integrations with external systems | Integrations with external systems |
| Collaboration | Collaboration features for teams | Collaboration features for teams |
| | ❌ No specific collaboration details | Real-time collaboration and feedback on processes. |
| Reporting & Analytics | Basic reporting capabilities | Basic reporting capabilities |
| | Integration with external analytics | Integration with external analytics through Zapier |
| Security | User permissions and access control | User permissions and access control |
| | Compliance with industry standards | Compliance with industry standards |
| Support | Dedicated support available | Dedicated support available |
| SOP Creation | Provides features and tools to create SOPs within its platform. | Specializes in creating and managing standard operating procedures. |
Run Your Business on Autopilot With SweetProcess
SweetProcess provides a foundation for running businesses on autopilot by streamlining processes, enabling automation, and facilitating efficient knowledge management. Here's how a company can leverage SweetProcess and its key features to achieve business automation:
Workflow automation
SweetProcess serves as a platform to document and define workflows. By creating step-by-step procedures and assigning roles and responsibilities, you establish a structured framework for your business automation. In addition, integration with third-party automation tools like Zapier allows you to connect SweetProcess with other applications and trigger automated actions based on specific events. Read on to see how SweetProcess helped Rise25 organize its workflow with effective business process documentation.
Rise25, a podcast and content marketing strategy company co-founded by Dr. Jeremy Weisz, needed help with its disorganized standard operating procedures (SOPs) in Google Docs. The unstructured files made it difficult for the team to find and execute tasks, causing bottlenecks in their operations. Seeking a solution, they turned to SweetProcess.
After testing SweetProcess, Jeremy and his team quickly discovered its value in streamlining and automating their business processes. Within two weeks, they were impressed by how simple it was to find and create processes. They were impressed with how SweetProcess offered a search bar for easy document finding and a button for referencing other procedures within a procedure, which made their workflow more efficient. In the end, SweetProcess exceeded their expectations and significantly improved their operations.
Standard operating procedures (SOPs)
As stated earlier, SweetProcess excels in creating and managing SOPs. By documenting detailed SOPs, you establish standardized processes that guide employees in performing their tasks consistently and efficiently. SOPs provide a clear roadmap for automation as they outline the necessary steps and conditions for each process. Here's how the SOP feature in SweetProcess helped Preferred Home Services scale up by streamlining its operations.
Preferred Home Services, a leading residential home service company in South Carolina, faced communication and process efficiency challenges as they scaled up, having to deal with more household repair issues during COVID-19. Katie, the customer experience director, recognized the potential of SweetProcess and decided to maximize its benefits within the company.
SweetProcess helped the team save time, create adequate documentation, and establish a centralized knowledge base. With processes now documented in SweetProcess, team members no longer need to ask repetitive questions.
SweetProcess also played a crucial role in the company's employee onboarding and training, resulting in a smoother and more self-guided experience. The result saved them time and improved their documentation processes with a smoother and faster onboarding process.
Knowledge base management
SweetProcess serves as a comprehensive knowledge base for your organization. By documenting processes, procedures, and best practices, you create a repository of valuable information. This knowledge base becomes a critical resource for employees to access relevant information, troubleshoot issues, and learn from previous experiences. A well-organized knowledge base simplifies employee training and onboarding and allows for efficient self-service, reducing the need for constant manual intervention. Find out how this knowledge base helped Link Leadership eliminate fear among its employees.
pLink Leadership, a virtual executive coaching and leadership development organization, faced challenges documenting and updating its complex business processes. They initially used an 85-page Word document, which quickly became outdated and difficult to navigate.
Discovering SweetProcess, Jennifer, the chief design officer, found the perfect solution. The software allowed for effective process documentation and updates, seamless employee onboarding and training, a centralized knowledge base, and easy integration with other tools. SweetProcess eliminated 80% of uncertainties, making tasks that used to feel challenging easy.
Collaboration and Communication
SweetProcess supports collaboration among team members, enabling them to contribute to process documentation, provide feedback, and suggest improvements. This fosters transparent communication and promotes continuous process refinement. By involving employees in the documentation process, you ensure that their expertise and insights are captured, laying the groundwork for future automation initiatives.
Real User Reviews and Experiences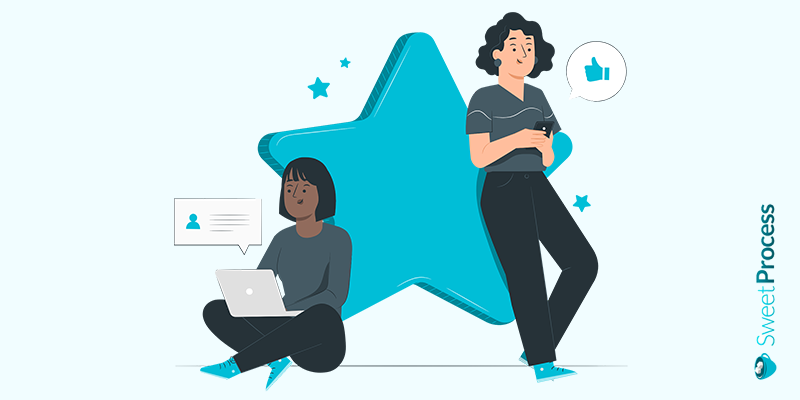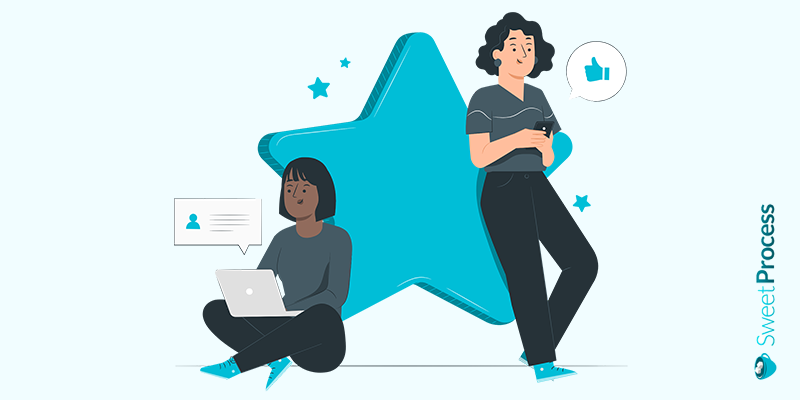 While many Kissflow users appreciate its value and user-friendly interface, some have voiced their concerns regarding its functionality and customer service. Let's take a closer look at some of the drawbacks and setbacks of Kissflow as reported by users on various online platforms.
Poor customer support
One of the main issues with Kissflow is its poor customer support, with users reporting slow response times and unhelpful support staff. In contrast, SweetProcess has a dedicated team that offers excellent customer support and is ready to help users whenever they need assistance. This can be a significant advantage for businesses that need timely assistance when encountering issues or problems with the software.
Limited customization options and poor migration capabilities
Kissflow has also been criticized for its limited customization options and poor migration capabilities. This can be a drawback for businesses that require more flexibility and versatility in their workflow management tools. Some users have even reported encountering glitches and bugs while using Kissflow.
Limited integration with other platforms
Users have mentioned that integrations with other platforms such as email are limited compared to other workflow management tools. However, SweetProcess offers seamless integrations with various platforms, providing businesses with greater flexibility and versatility in their workflow management needs.
Stiff learning curve
Kissflow has a learning curve when first starting, particularly when setting up procedures and delegating tasks. SweetProcess, on the other hand, has a more intuitive interface and requires no technical know-how.
Making the Decision: Which Tool Is Right for You?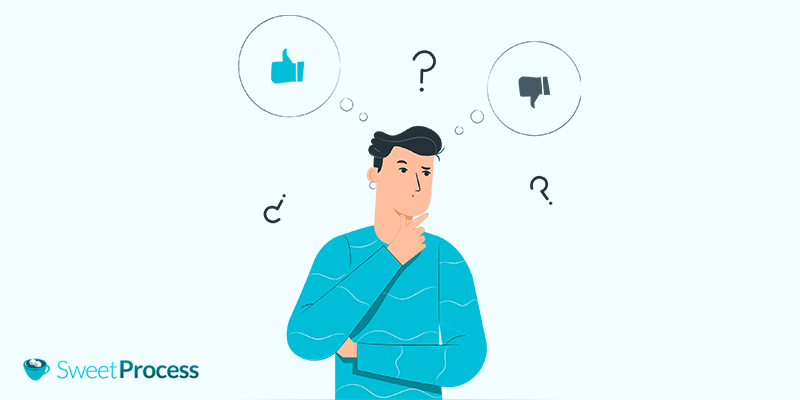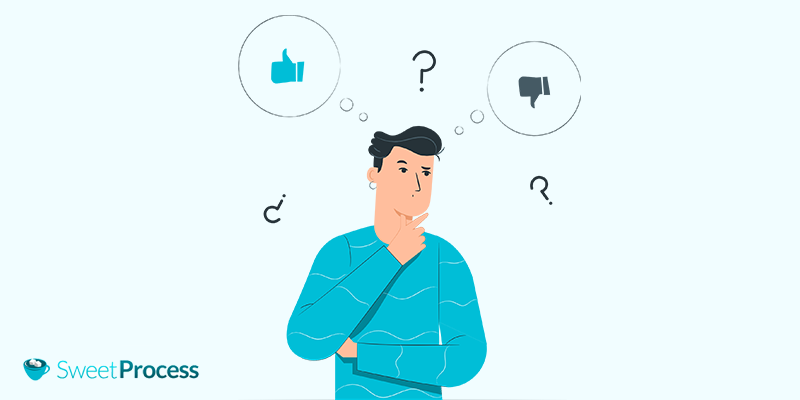 When choosing the right workflow management tool for your business, it is essential to consider your specific needs and concerns. As you evaluate the best tool for your organization, it's important to consider how SweetProcess and Kissflow differ and how these differences can impact your business. Based on the earlier concerns, SweetProcess has several advantages over Kissflow, including superior customer support and flexible customization options, with no learning curve.
To see if SweetProcess is right for your business, you can sign up for a free trial with no credit card required for 14 days. This will give you ample time to test the software and see if it meets your needs before committing to a paid plan.
Conclusion
SweetProcess is an ideal choice for businesses looking for a user-friendly platform that streamlines the process of creating, managing, and documenting standard operating procedures (SOPs) in a structured and organized way.
SweetProcess is particularly useful for businesses that require detailed documentation of their processes, such as in the healthcare, finance, or legal industries. It is also an excellent option for businesses that are scaling up and must ensure that everyone follows the same procedures and workflows.
With SweetProcess's simple and intuitive interface, you can quickly create and share process documents with your team and also improve communication and productivity. Additionally, the software offers more advanced customization and reporting options, allowing you to tailor the software to your specific business needs.
Considering some of its use cases, SweetProcess also excels in onboarding new employees, managing complex workflows, and ensuring consistent process execution across teams. The platform's intuitive interface and robust features make it easy for team members to collaborate and improve operational efficiency.
By offering a 14-day free trial with no credit card required, SweetProcess encourages potential users to experience the platform firsthand and determine if it's the right fit for their organization.
Take advantage of this opportunity and explore the benefits of SweetProcess as the ultimate tool for streamlining your business processes and empowering your team to reach its full potential. Sign up for your free trial today.