How Rise25 Organized Its Workflow With Effective Business Process Documentation
Last Updated on February 23, 2022 by Owen McGab Enaohwo

As a co-founder at Rise25, Dr. Jeremy Weisz connects businesses to their clients to build life-changing relationships by using effective podcast and content marketing strategies detailed in their Dream 100 ROI strategy. 
A lot of work goes on in the background to launch and manage the podcasts successfully. Jeremy figured that having detailed standard operating procedures (SOPs) would help organize the many moving pieces. He and his team created a bunch of SOPs in Google Docs, but they couldn't do much working with the unstructured files.
Keeping up with the demand was a struggle. It became apparent that the documentation system Rise25 was using wasn't of much help.
In a quest to enhance their operations, they implemented SweetProcess. Not only has the system streamlined their operations, but it has also increased their customer satisfaction levels.
Jeremy tells us all about the transformation in this case study.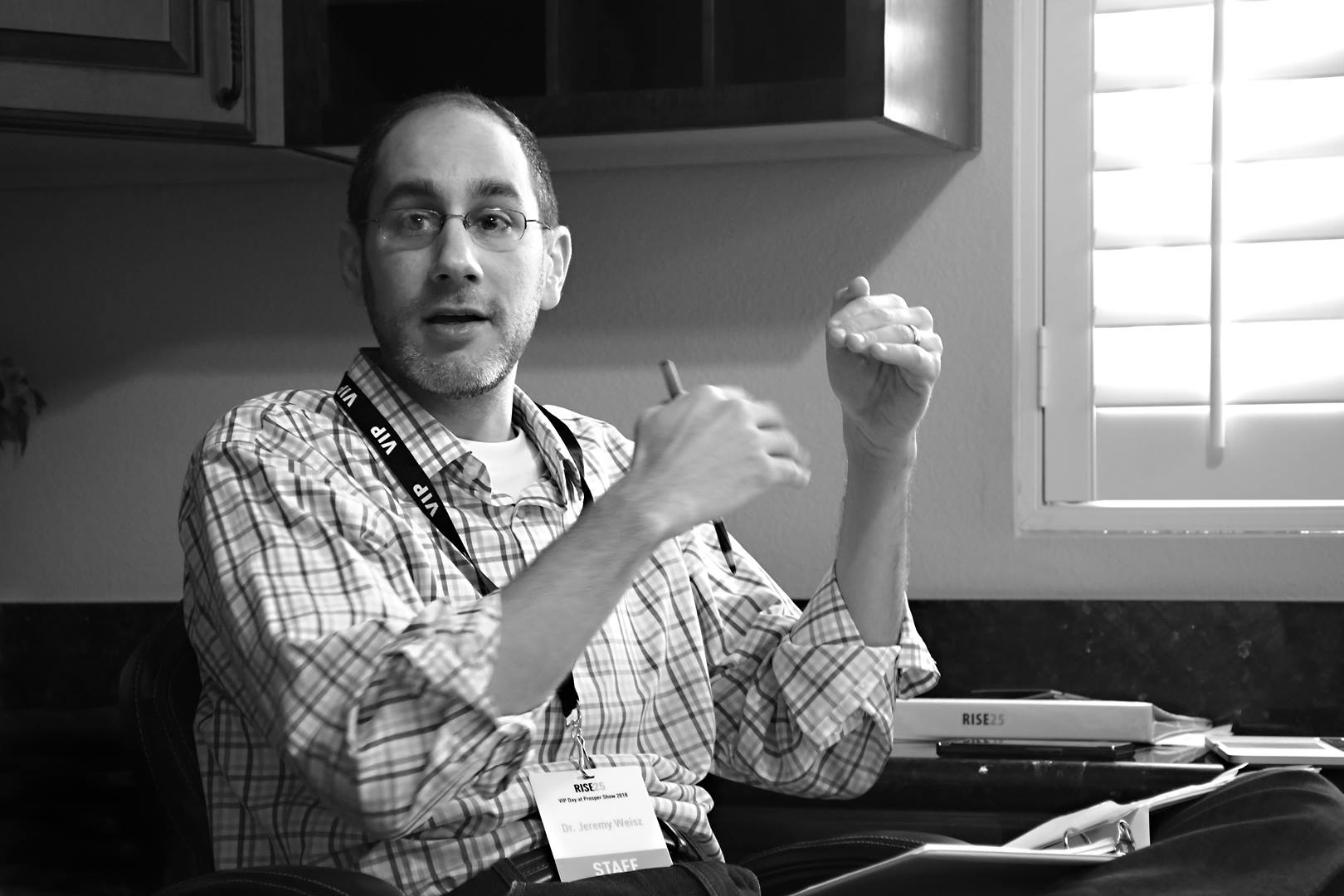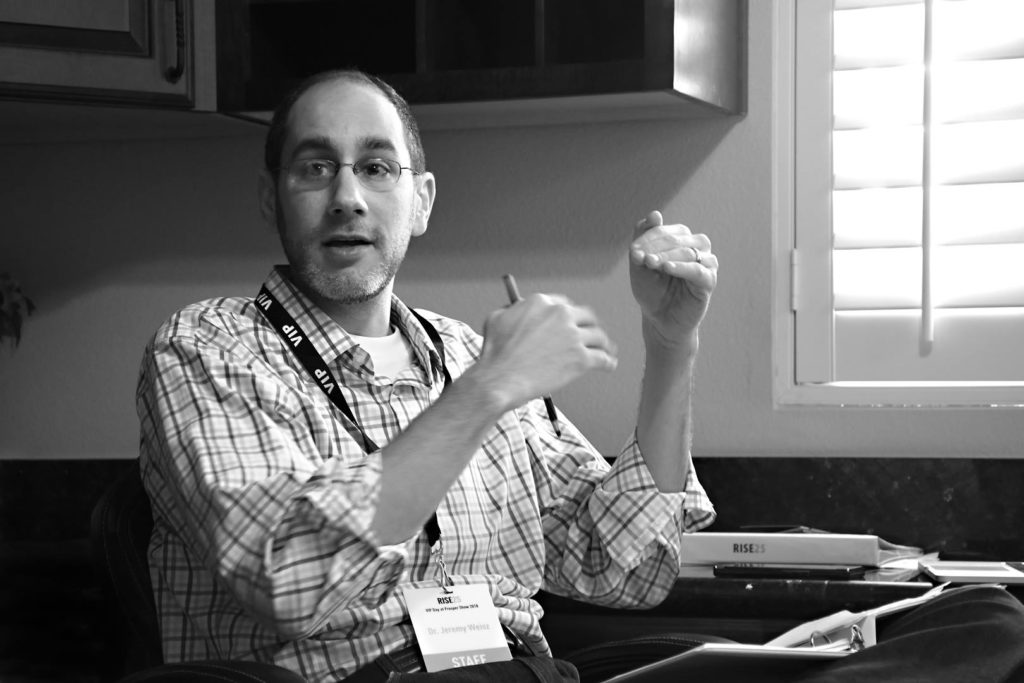 About Rise25
Founded by Dr. Jeremy Weisz and John Corcoran, Rise25 helps businesses reach their ideal prospects, strategic partners, and referral partners. Banking on their collective 20 years' experience in podcasting, the duo ensures that their clients get the maximum return on investment (ROI) from their podcasts.
The organization leverages a variety of digital tools to create a rewarding podcasting experience for its clients. It takes care of the behind-the-scenes clutter to help its clients conduct effective interviews on the air and move a podcast guest to a client.
Listen to the audio interview
Subscribe for more customer success stories
The Pain Point of Being the Bottleneck
As a process-oriented person, Jeremy understood that SOPs were the lifeblood of a business from the get-go. When his team couldn't execute tasks successfully even after documenting the procedures in Google Docs, he knew that the documentation was flawed.
"I was a bottleneck in creating these processes. They were really disorganized as far as where to find them. When you had them, they were good, but they were all over the place. Sometimes, they got logged in to the spreadsheet, and sometimes they didn't. We needed team members to follow them. They were searching in Google Drive for them, and when they didn't have them, they were messaging us—"Where is this thing?" 
The whole essence of documentation was lost as the team could hardly get things done without asking for Jeremy's help. He couldn't keep up with that for long. 
"I was like, enough is enough, and I spent a week saying this is painful for me…. It became more apparent that it's impossible to deploy this in Google Docs. I was about to stay up all night for two nights just to get it done because I was so sick of being the bottleneck in this process." 
The Initial Concerns of Adopting SweetProcess
Adopting SweetProcess was a huge relief for the team at Rise25. But before that, they were skeptical about signing up for it.
Having used a free system for so long, if they were going to pay for one, it must be worth every penny.
Jeremy's concerns about paying for the tool were resolved when he put it to the test. Since his team couldn't deploy SOPs themselves, he was eager to see if SweetProcess could resolve that problem. 
"There was a specific onboarding training. 'Okay, look at these three processes of how to create a process and then create a process.' Anyone could go in and do that. It's easy and straightforward. Google Docs wasn't like that." 
The Tremendous Benefits of Using SweetProcess at Rise25
Time is of the essence, especially when you have a big challenge at hand. The team at Rise25 wanted to see results from using SweetProcess immediately, so the expectations were quite high.
Did SweetProcess rise to the occasion?  
"Within the first week or two, the team was like, 'This is amazing. We can find things, and we can create processes,'" Jeremy says. 
Let's look at what informed this opinion. 
Effective Documentation 
Jeremy's experience explains that documenting business processes doesn't exactly improve operations. The documentation tool and mode are what make the difference.
SweetProcess was a breath of fresh air as far as their documentation was concerned. 
"When you get in and you start creating these SOPs, it's very clear. It's very step-by-step. In a Google Doc, it's a blank slate. It's like, I have to add this, stop and then renumber all the other numbers. It's just a pain. In SweetProcess, you go in, and you create it. You could see this step-by-step." 
Creating effective SOPs doesn't end with documentation. Searchability is also a major concern. Employees should be able to find any document they need without wasting time.  
"The other thing is finding the documents, the searchability. It's funny because Google Docs is owned by Google, the most powerful search engine in the world. People were deploying them in different folders, and it's actually pretty hard to search on Google Drive. It's not a great system. SweetProcess is amazing. It's got a search bar. You can enter words, and those processes come up pretty quickly and easily." 
Ease of Referencing Procedures 
Some tasks are made up of different procedures. Therefore, you need to reference other procedures in a particular procedure to give the user the complete information they need to execute a task successfully.
Referencing documents is complex when using a basic documentation tool because it isn't designed for that purpose. This was another problem that Jeremy and his team suffered while using Google Docs for documentation. 
"The other thing that's cool about SweetProcess is referencing another procedure within that procedure. It's like, wait, at this step, you need to refer to this procedure. In Google Docs, we would track down that procedure, find it and link it. In SweetProcess, there's a button in there that you can actually click, and you could do a search for the process you're looking for. It's a click of a button. It's so easy to deploy. It's built into the design." 
Automated Document Approvals 
The dynamics of the workplace require certain people, especially top officials, to vet and approve some documents before they are published or distributed. Getting them to do that manually is time-consuming and slows down the workflow. With SweetProcess, notifications are sent to the approving personnel for their input.  
"There's an approval process to it. If you want someone else overseeing it, that's another thing. In SweetProcess, once you create it and you want someone else to look at it, is it correct? Is there other stuff to add? It has a built-in approval process. When they say okay, it goes off and automatically can send an email to someone to approve it, and they'll look over it." 
Seamless Employee and Client Onboarding  
Onboarding clients and employees isn't the easiest thing to do. Both parties may have a hard time trying to understand the dynamics of the organization.
The onboarding company doesn't have it easy either. But with SweetProcess, they can create procedures for every step the client or employee needs to make the onboarding process as seamless as possible. 
"For each one of those onboarding procedures or tasks, we have actual SOPs. So, different team members can help, and it's standardized." 
Centralized Knowledgebase 
You have every reason to be worried if that employee who knows how to perform key tasks in your organization is indisposed for whatever reason. It puts your operations on a standstill, pending when they return or when you can find a replacement.
This is a tough situation for any business to be in. Jeremy explains that being able to avoid this situation by creating a centralized knowledgebase in SweetProcess is the biggest game-changer of using the software. 
"The game-changing piece is peace of mind…. Now it's like, let's get everything out of everyone's head into SweetProcess. So, we could rest assured. We just had someone whose mom went to the hospital. We don't have to be concerned like 'Oh my God that person handles XYZ. They are the ones who know how to do that.' We have a process for it." 
Getting a Head Start in Streamlining Your Operations
Having successfully streamlined the operations at Rise25, Jeremy has some useful advice if you are looking to streamline your business operations. He engaged a business process consultant, Adi Klevit, who assisted him in structuring their documentation folders.
If you don't know how to structure your documentation, he advises that you get some help from a business process consultant to guide you through the process.  
"I highly encourage talking to someone like Adi to help structure the initial folders so that you know what buckets you want to put these procedures in." 
He also says that it's better to do the documentation with someone to create room for better learning. 
"People can do it on their own, but you want someone else on with you because if something is confusing, they can ask about it. Sometimes, people who do it a lot will skip over steps because they're used to doing it." 
Growing the Business With Effective SOPs
Jeremy and his team are looking to grow their company. Part of their growth strategy is to get more referral partners. They are committed to fine-tuning their SOPs to offer better services to their clients.
"People don't refer just because of money; they refer because we do a great job. We do a great job because we have great people and great systems. Retaining great people makes it easier for them to do the work that they do and it relates back to culture and SOPs."  
Do You Want to Grow Your Business?
Jeremy's story reveals that there's always room for improvement. Despite the difficulties of documenting their processes with basic tools like Google Docs, they were getting by. But their operations improved tremendously the moment they adopted SweetProcess. Don't deny your business the opportunity to grow. 
SweetProcess offers a 14-day free trial with no credit card. Sign up for it and check it out yourself. If you aren't satisfied by the end of your trial, you can simply walk away.