Work Instruction Software Guide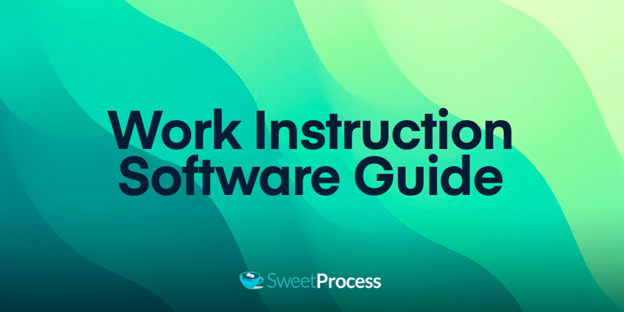 Before now, companies couldn't cut back on paper instructions in the production line. With the new twenty-first century trend in business, all of that has become a thing of the past. Generally, keeping up with standard operating procedures in business manually can be such a pain in the neck, and a lot of businesses are falling short of what is required.
The purpose of work instruction software is to ensure that all workers are performing tasks in the same way, which is needed for conditions to get the expected output from the process.
Tracking tasks with ease has been one challenge organizations face in trying to keep their heads afloat in their various industries, and this is why work instruction software has come to bridge a gap as well as provide solutions that can help ease the day-to-day running of a business. Respite is here as a variety of systems are available to allow you to use visual work instruction to boost productivity and improve the quality of business.
Would you rather not expose your company to the path of unhindered growth by scaling with automation systems?
You do not want to miss a whiff of information about work instruction software in this guide as you learn how to use it to attain huge success in your business.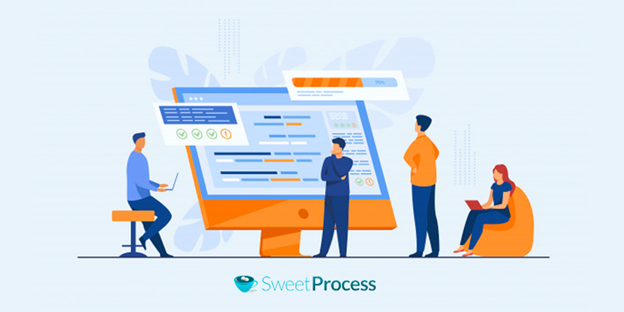 Chapter 1: What is Work Instruction Software?
If creating systems and structures that make room for organizational success is anything to go by, then work instruction software has come to stay. Work instruction software allows and empowers companies to standardize their practices, thereby creating step-by-step instruction guides which can be followed by the staff of the company aimed at the optimization of business procedures and processes.
Work instruction software eliminates the ambiguity in carrying out the day-to-day tasks, and this is the reason why a lot of companies who use work instruction software swear by it. For instance: instructions are in one place and not littered all over the computer, plus it is well-organized beyond the operations level. This makes it less cumbersome for everyone to achieve success and even surpass it because there is a common goal to be reached.
Work instruction software is tailored to cater to the needs of the authors and team. Many organizations like yours can now build credibility with consumers because they are now able to meet up with standard operating processes and structures that trigger growth and success.
So, what solutions and balances does the work instruction software create? Let's dive right into this in the next chapter.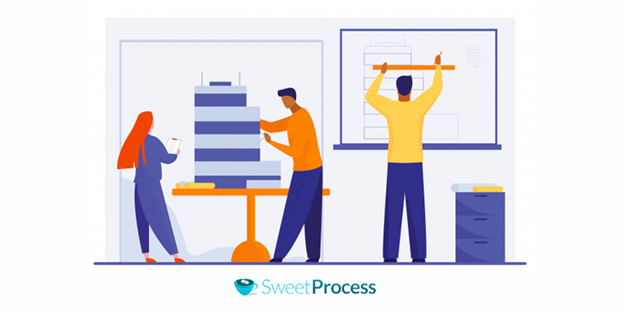 Chapter 2: Solutions and Balance Work Instruction Software Create
One of the best things that could possibly happen to any organization is to know how to document processes and operations that will make for an upward trajectory. This is exactly the conduit through which the work instruction software operates.
Work instruction software helps you to structure your data in isolated blocks, as well as create and dispense step-by-step instructions for business procedures. It is the structuring and systemization of the instructions that make all the difference.
So, what balance does this automation software bring about? Find the solutions below:
Implementation of standardized procedures in the care of continuous improvement and training efforts.
Training of employees to competency standards.
Tracking the skills of employees trained to current standards and automating retraining when procedures are updated.
Reduction of repetitive tasks.                               
Designing multi-stage workflows to streamline defects or anomalies between operator to operator, operator to supervisor, and much more.
Standardizing work.
Deterrence of accident in carrying out day-to-day work.
Consistency in formatting improved productive instructions.
Eases the burden of reporting.
Reduces cost of maintaining complete "as-built" record for all orders.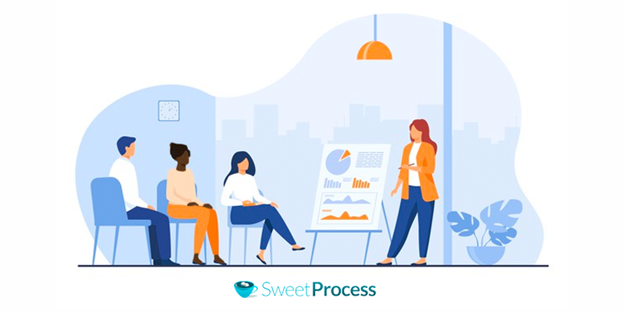 Chapter 3: Features of Work Instruction Software
With automated work instructions, there are no monopolies. This simply means that you have the privilege to choose which software works well for you, as there are several work automated systems just like SweetProcess that are tailored to meet the needs of you and your team.
Generally, work instruction software caters to quality assurance and simplifies your control processes so that there can be a cut back on paper use and face-to-face contact in carrying out company tasks.
Here are some of the characteristics that make work instruction software a must-try:
Visual work instructions
By visual, it implies that the users can view step-by-step instructions for carrying out inspections. This simplifies the whole process such that all instructions are organized and accessible so that the entire team is always on the same page about how a process should be completed. 
It makes room for performance monitoring
With work instruction software, you can smoothly monitor performance and evaluate whether an operator has been usurping an efficient amount of data for the job they are working on, as well as see the outcomes right on the production page in both graph and gauge format.
It aids with accurate reports and analytics
Accuracy is one of the challenges that must be nipped in the bud in any organization. This software provides a solution by making it easy to track reports with each employee, create reports on production, inspection values, training, downtime, scrap, and more. 
Process control
One of the things that makes work instruction software significant is its capacity to record and track vital job data. It also gives you the skill to quickly spot and correct errors as soon as they get to your feet. You can also swiftly track who had their hands on a job and precisely what was done. With this, compliance standards will be effortless, and you can show accountability and control over every process. 
Easy-to-follow directions
Organizations at the zenith of their game know that one of the things that should never be toyed with is the skill to dish out the right instructions that deliver great results. As such, work instruction software gives you a simple system to create, distribute, and update digital work instructions. One of the things that stand this application out is its ability to provide your inspectors with very easy-to-follow directions.
In addition to these, you can receive input that allows you to keep detailed records of your job information, screen performance system measurement, and help you meet compliance standards.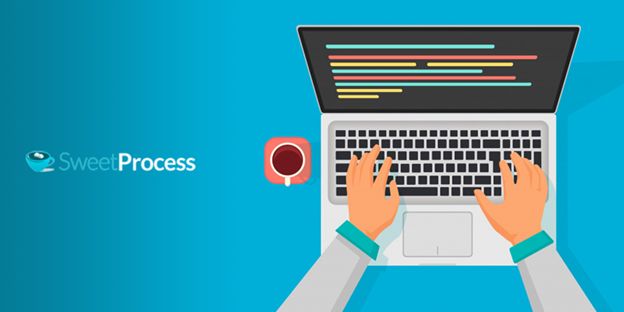 Chapter 4: How to Use Work Instruction Software
Easy-to-use work instruction software requires that you simplify and automate the manual tasks associated with work instructions and training. This means that you will create work instructions randomly and manage your training in real-time, all in one place. However, you must know how to write and use work instructions.
Human errors might be the order of the day where work is done. If errors must be minimized, there has to be a total knowledge of how work instruction software is used and written.
Some of the applications in use include:
Manufacturing work instruction and assembly work instruction
Service work instruction
Training
First process of use
A work instruction is used by simply eliminating paper-based forms from the manufacturing process. It permits for the creation, endorsement, dispatching, execution, and filing away of work instructions.
Second process of use
In the second phase, a production scheduler communicates the orders to the appropriate work cores. It requires that an operator log in and select a work focus so that the list of instructions of tasks to be completed can be received. After selecting a specific order, a copy of the template is made, the applicable order information is put in, and the order is started and executed.
The worker needs to post the data to the backend while executing the steps or instructions. Thereafter on completion, the results are sent to a quality reviewer and can be archived for later use.
As earlier mentioned, in using work instruction software, you've got to know how to write work instructions. Here are the things to take note of when writing instructions:
Clarity
It's important to ensure that the language used for instructions is not ambiguous. Keep it simple and consistent. You may consider including explanations of terms, as well as a precise process flowchart to help understand the instructions.
Brevity
Keep your work instructions short. Only use as much text as you need to explain the process.
Consistency
Use a standard presentation for all your work instructions. There are loads of customized templates available, or you may wish to create your template, but stay consistent with it.
Up-to-date
Only make the most current version of the work instructions available to employees and put measures in place to track versions of the document.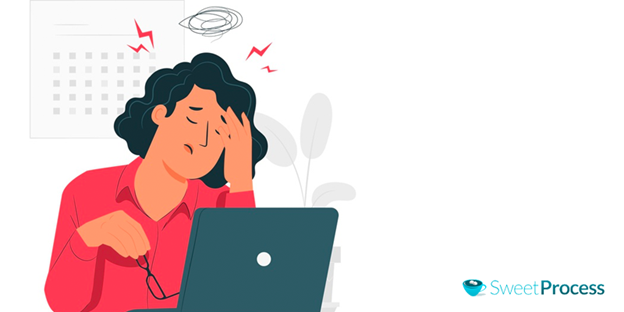 Chapter 5: Common Challenges of Automating Processes and Systems in Business
Business process automation (BPA) is a way to significantly eliminate manual, time-consuming, and costly tasks within an organization and substitute them with automated procedures that work faster while plummeting redundancy in tasks and overall operating costs.
A work instruction software is intended to offer companies a competitive advantage. However, some challenges come with the adoption of BPA best practices.
They include:
Difficulty integration
The incorporation of various systems and tools can be difficult. Automation that occurs across multiple systems is very helpful, but it poses a significant challenge.
Automation may bring about unemployment
In some cases, automation can result in the loss of jobs for workers whose task is repetitive and easily automated. However, BPA can actually create opportunities for many more workers. It provides them with time to focus on pleasing the customer, generating sales, improving the production.
Needs constant supervision
When making changes to processes, it's important to perform honest reviews of the cost and productivity benefits. This is where time can be consumed. You need to always be on the ground to analyze and monitor, and this could pose a challenge to some people.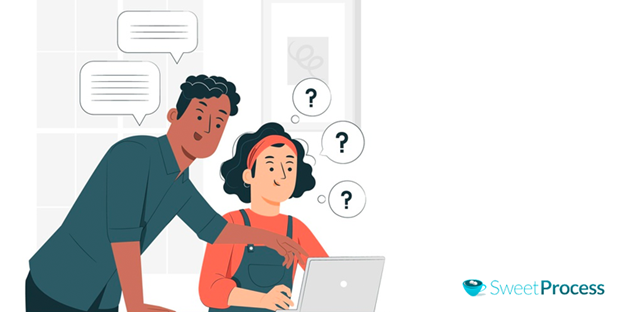 Chapter 6: Questions to Ask Before Buying a Work Instruction Software Plan
Getting the right work instruction software tailor-made to meet the needs of your team might seem quite challenging. However, with the right software provider, it can be a great win for digital on your business and operations.
As you evaluate which tool is the right one for your organization, ask these questions to ensure you make the best choice.
What goal do you want to accomplish with work instruction software?
Taking time to ask what goal you are set to achieve with work instruction software is very crucial. Some people just want to go paperless while others want to digitally convert their operations, but in all, you must have a strong reason. Determining this will help scale what it is you want to achieve with automation.
Does work instruction software help you work smart?
Creating smart work instructions should be one of your targets. One of the purposes of automating processes is to cut back on tedious tasks that can be time-consuming.
Can the software connect with other tools and systems?
Your goal should be to connect with your devices and systems. This will allow for better guidance for your team.
Can you share them with other stakeholders in your operations?
Sharing performance data with your team lets them know how they fare compared to their counterparts. This can foster healthy competition. It can also drive engagement that increases productivity across your operations.
How does work instruction software add value?
The number one reason why operators don't use work instructions is that they don't add any value to them. As you assess different tools, ask yourself how they can be of immense value to your team. Will it help operators excel at their jobs?
How easy is it to operate?
Many manufacturing software customers sell hard-to-use software and charge you for training as their business model. The more complicated it is, the more you lose out on its value of use. So before purchasing, scale the usefulness by asking for a demo or trial account as well as customer testimonials.
You also want to take time to inquire about the resources they have to make you successful. Check out their training resources, including webinars, knowledge bases, and forums.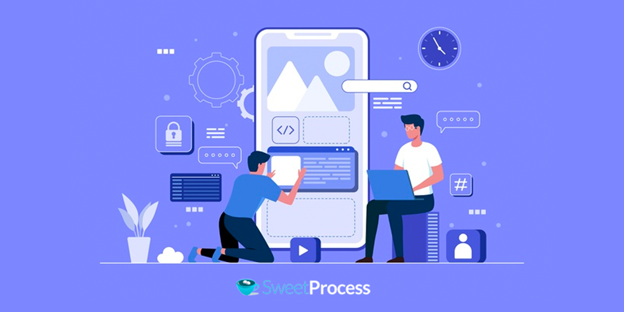 Chapter 7: Work Instruction Software Models
Work instructions should clearly and unambiguously communicate a series of steps to complete a task. A work instruction can be entirely text or totally graphics, as there are different models to it.
 Here are some models:
2-D work instructions
This happens to be the predominant one used by companies. They are usually fashioned with general-purpose tools like Microsoft Word or PowerPoint with graphics developed using tools from Adobe and Corel. The documents are more static, different from the interactive 3-D work instructions. The 2-D work instructions may be installed on PDF.
Interactive 3-D work instructions
The use of interactive 3-D work instructions keeps advancing as more organizations begin to embrace its value. The advancement of 3-D work instructions requires special-purpose software applications that can directly take advantage of the 3-D models from the 3-D CAD system.
These models can be used on the following platforms:
3-D PDF
Desktop and laptop computers
XVL Player free add-on for Microsoft Internet Explorer or Mozilla Firefox
Mobile
Interactive web pages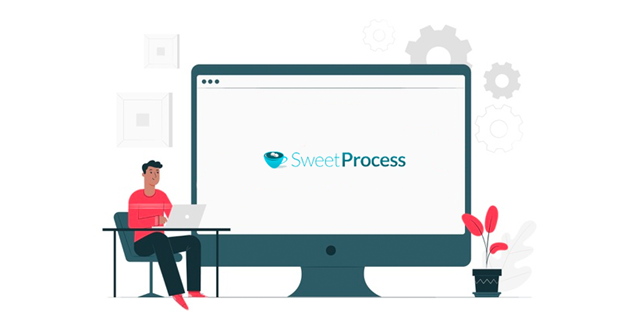 Chapter 8: Why SweetProcess is the Right Work Instruction Software
SweetProcess is a smart work instruction software that documents all those repetitive tasks that consume precious time so you can channel your energy into another thing that can make for growth. Getting the very important tasks automated and documented so that you are free is one of the fortes of this work instruction software.
So why exactly would it be worth it to take a go at the SweetProcess?
Systematization that helps you scale
Managing an entire company is now a lot easier with SweetProcess, as it gives you the structure you need to measure and grow your business. You also afford the luxury to focus on all that matters. ShipCalm used our tools to help them create more streamlined processes, reduce training time, and optimize their company for growth. 
Document processes
One of the major things you need to move your business to the upper cadre of your industry is tracking your processes. Procedures and tasks are in one place so you can stay focused on growing your business. It helps you to empower your team with all the information they need to do their job right. By documenting repetitive tasks in one place, you eliminate the guesswork that can bring about failure.
Master processes
If you must improve your processes, then the SweetProcess plan gets you all in check. It gives you the platform to build, synchronize and refine processes so you can continue to grow your business. Spark Marketer used SweetProcess to create standard operating procedures to help empower their employees, reduce workload, and continue growing into the future.
Create a robust knowledge base
It allows you to turn your present procedures and policies into a beautiful knowledge base for your employees or clients. This knowledge base comes built-in with search, feedback forms, tracking, and more.
One-size-fits-all plan
Unlike other software, this awesome one has an all-inclusive plan that ensures every customer gets access to every feature.
Allocate tasks and track tasks
Transform your procedures and processes into workable tasks for your staff and teams to follow and track their completion.
Build formidable teams
One of our clients, Forest Incentives, uses our SweetProcess tools to help their teams work more effectively. They were able to create a knowledge database to reduce confusion between teams, communicate more effectively, and save their management a lot of time and stress.
You too can document work instructions by signing up for a 14-day free trial of SweetProcess today.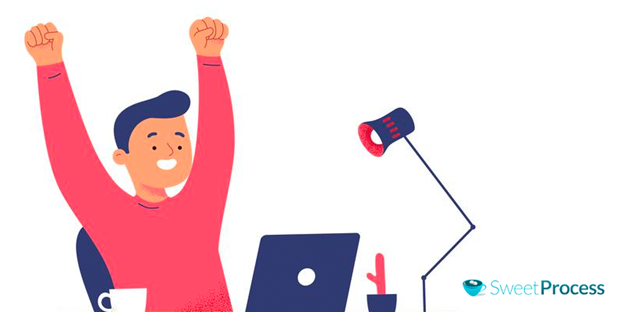 Chapter 9: Maximizing Work Instruction Software
It is one thing to use this software; it is a different kettle of fish to know how to maximize it. With the new way to run the twenty-first century, and with the trend which continues changing with dynamism, knowing how to exploit it is key.
Here are ways to tap into the goodies this software has in store for your company.
Process improvement and waste reduction
One of the best practices with work instructions is creating standard work and taking best practices on your production lines. This singular act will empower operators by delivering this knowledge in the moment of need to reduce errors and downtime on the shop floor.
You can spend less time writing and creating procedures, thereby reducing your instruction authoring time. Manufacturing time can also be reduced drastically.
Product quality and standard work
Work instructions help you make the most of your time, reduce errors, and progress product quality. It also helps with standardizing achievements and milestones that can be shared with your team.
Use intuition in achieving results
You maximize by training new employees with an intuitive, step-by-step platform that focuses on experiential learning and on-the-job training. This will help them know precisely where to go and what to do.
You can also achieve building a global database and share best practices with any location that uses the same processes and machinery.
Conclusion
Recognizing the burst of advancement that work instructions software can bring to your organization is one of the first best steps you need to take in growing your business. You need to embrace this twenty-first-century business automation. It will do your company a world of good to wake up to this new trend in the business world.
Are you up and ready to embrace digitizing your processes and successes? We'd love to be a part of your success story!
Download our free "Checklist for Creating Your Own Work Instructions."