A Conclusive Guide for Implementing the Right Policy and Procedure Software in Your Organization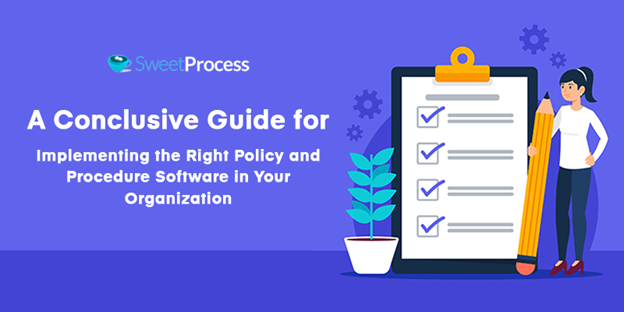 Being a top player in your industry comes with many benefits—a robust customer base, smooth-running operations, high-income generation, and competent employees, among other things. The expansion of your business is coming along well due to the systems you have put in place. 
And then you open your eyes.
It is the middle of the night—it was all a dream. Recently, you have been preoccupied with thoughts of growing your business. All the things you dreamed about are the things that you are hoping for in your business.
Dreams do come true.
You can turn your dream into a reality by streamlining your business operations with effective policy and procedure software, just like the top players in your industry. You will be surprised at how having the right software can transform your business.
In this article, you will learn all that you need to know about the policy and procedure software, including how it has helped other businesses to be successful and why you should have adopted one in your organization already. 
Table of Contents
Chapter 1: What Is Policy and Procedure Software?
Policies and procedures are the lifelines of any functioning organization; they are the "how-to" of doing things.
A policy is a set of ideas agreed upon by a group of people, especially the management team in an organization. The absence of a policy is a green light for employees to do whatever they like in the workplace, and that is a recipe for disaster. 
Policies are most effective when they are designed to achieve organizational goals and not individual goals. They communicate an organization's values to employees. A procedure, on the other hand, is an established way of executing tasks, usually in a step-by-step order, to achieve desired results. The most efficient procedures simplify repetitive tasks.
Policies and procedures work together with an organization's best interest at heart. They can be referred to as an organization's roadmap to success, helping organizations to stay on track and save resources. 
Unfortunately, the establishment of policies and procedures does not solely guarantee success—how employees interpret them in their day-to-day operations determines their success.
Complex policies and procedures are no one's favorite—they are abandoned by the people they were created for. Gone are the days when a pile of papers was heaped on the desk or saved on the computer as Microsoft Word documents in the name of policies and procedures. Google Docs does not cut it either.
Organizations that want their policies and procedures to be useful investments in a system designed for that purpose to get good results.  
Alyson Caffrey, CEO of Operations Agency, a digital marketing process-driven company, has first-hand experience of how documenting policies and procedures with the right tool helps businesses to save money. Speaking in an episode of the Process Breakdown Podcast, she explained how organizations could cut down expenditures by using the right tools to document tasks.
Policy and procedure software is simply a system where policies and procedures are stored. It allows users to better create, organize, access and update their policies and procedures in one place.
Rather than having the documents all over the place, the software holds it all in one folder and allows for better management of the workflow. 
Having policy and procedure documents in one place offers enormous benefits. For one, it saves the time that would ordinarily be spent moving from one place to another in search of documents.
According to a recent Forbes survey, 85% of top organizations believe that cloud-based collaboration is paramount for efficiency in the workplace.
Modern policy and procedure software have cloud-based storage that allows remote access. All the information that team members need about an organization's policies and procedures is just a click away. The quick access to the policies and procedures eradicates the time and long steps involved in accessing the documents manually, thereby increasing employee efficiency and productivity.
Perhaps you are wondering if you really need a policy and procedure software in your organization. Read on to the next chapter to find out.
Chapter 2: Why You Need Policy and Procedure Software in Your Organization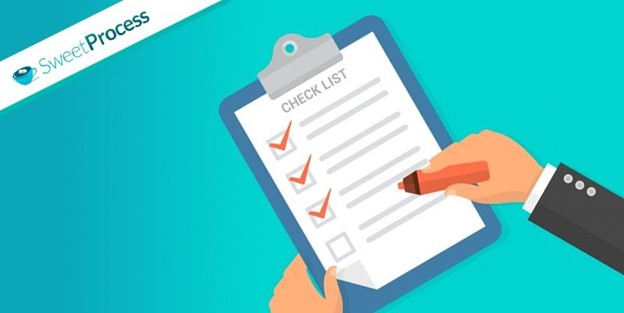 The impact of a policy and procedure software is mostly felt where a need for it exists.  While the idea of having a policy and procedure software is appealing, it is unwise to jump on the bandwagon without establishing if you really need one. 
To gain more perspective, let us outline the organizations that need the software. 
What Type of Organizations Need Policy and Procedure Software?
A policy and procedure software system is most useful in organizations with the following requirements:
Regulatory requirements
Industry standards
Customer requirements
Shareholder requirements
The above-mentioned factors are vital in maintaining good governance and quality assurance in an organization. Manually creating and managing these requirements is a waste of valuable time and resources that can be put to better use.
What Size Organizations Need Policy and Procedure Software?
Size is a major concern for organizations, especially the small ones, in determining their readiness for adopting a policy and procedure software. Small businesses worry that they might be too small to use one.
Laying a strong foundation in the early days of a business is essential to withstand the success that comes when the business begins to grow. Waiting until you grow bigger to set things in order can be disastrous as your failure to manage your success can lead to losses. Hence, it is advisable to adopt policy and procedure software when you have more than one person in your organization.
Benefits of Having Policy and Procedure Software in Your Organization
Now that we have addressed whether or not you need policy and procedure software in your organization, let us get down to why you actually need one.
1. Maintain consistency and structure
As discussed earlier, policies and procedures are established guidelines of how things are done in an organization. Having software to manage these guidelines will help you to maintain consistency across your organization instead of having team members doing things differently.
2. Improve service delivery and customer satisfaction
Customer satisfaction is at the top of every organization's agenda. Having the entire organization following a set of rules at their disposal in the software will minimize errors, reduce the turnaround time, and boost their performance.
The customers at the receiving end will be happy about this development as it will make their experience worthwhile.
3. Promote accountability
Manually managing policies and procedures leaves little or no room for accountability among employees. Tasks are left unattended and the parties involved will shift the blame to one another.
Policy and procedure software allows for assigning roles to team members and tracks their performance, giving you a clear picture of those who are performing or underperforming.
4. Increase risk management level
A well-meaning organization prioritizes the safety of its employees. Policies and procedures are outlined to guide employees in maintaining the best and safest practices in the workplace.
Having these documents readily available in a system makes it very easy for team members to get the right information at all times and avoid doing things that will endanger their lives and the lives of others.
5. Enhance employee expertise
Employee performance at the workplace is dependent on the skill level of their duties—even the best employees perform better when equipped with the right tools. Most times, having access to information makes the difference.
Providing employees with the organization's policies and procedures in an easily accessible system enhances their expertise. As they perform those tasks continuously, they will get better at them and ultimately increase their level of productivity.
Are you now convinced that you need policy and procedure software in your organization? If yes, let us take a look at the features to look out for in effective policy and procedure software in the next chapter.
Chapter 3: 10 Features of Effective Policy and Procedure Software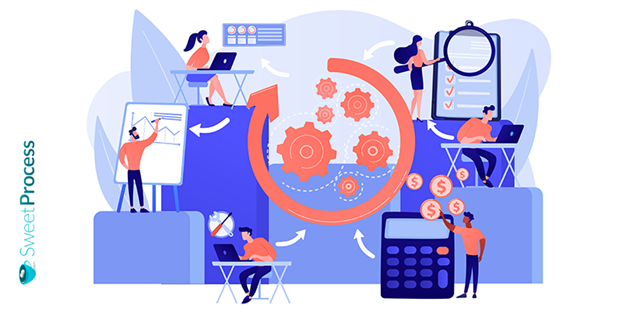 The number of policy and procedure software options on the market is overwhelming. There is a tendency to become confused and end up with the wrong system if you do not know the important features to look out for beforehand.  
Policy and procedure software is as good as its features. The following features will help you in getting a system that will be of great use in your organization in executing multiple tasks. 
1. Review and approval
Do you need certain people to review and approve documents before they are released? You can easily drive approvals by setting up a notification to alert them once the documents are ready for them, and you will also be notified once they have given their approvals. No more waiting for reviews and approvals.
2. Search and reports
An employee needs a particular policy or procedure for their task. Instead of getting it right away, they have to search through a pile of documents to find it—that is what happens with archaic workflow systems. An effective policy and procedure software system allows users to access the particular information that they need at each point by simply searching for it.
3. Centralized cloud-based storage
Having single storage for all work-related documents is better than having your documents in different places. That way, you will have a go-to knowledge base that team members can rely on. It gets even better when your knowledge base has cloud-based storage—there's no restriction to work. Team members can access documents anytime, anywhere.
4. Custom workflows
Delegation promotes accountability in the workplace. You can get the most of your employees by assigning specific tasks to them on the policy and procedure software. Everyone will be notified of their duties and the turnaround time. You can also track their performances to know who has done what.
5. Role-based access
Managing information is vital to maintain orderliness in an organization—certain information is reserved for certain people. A good policy and procedure software system allows you to grant team members access to only the documents that you want them to have access to.
6. Custom quizzes
Do you want to test your employees' knowledge of your policies and procedures? You can do that by giving them a quiz—their performance will give you the answer that you are looking for and help you to make informed decisions.
7. Revisions and renewals
Policies and procedures change over time, hence, there is a need to continuously revise and renew them. The revision and renewal of policies and procedures is a daunting task for organizations using a redundant system as they have to do a total overhaul. An effective system allows you to easily update outdated areas.
8. Version control
Having different versions of a document can be confusing as some team members may be using the wrong version. With an effective system, you can ensure that everyone is working with the latest version of a document at all times.
9. Real-time dashboards
Keep track of how employees are engaging with your policies and procedures. You can know when employees have seen documents meant for them and how often they have accessed or visited certain pages.
10. Event-based alerts
Team members can be notified about tasks that have been assigned to them and tasks that are yet to be completed. They can also be notified about updates made to policies, procedures, and ongoing tasks.
There are hundreds of policy and procedure software options on the market—choosing one can be a long and difficult process. In order to simplify the decision-making process for you, we have created a list of the top five policy and procedure software systems. Check it out in the next chapter. 
Chapter 4: The Top 5 Policy and Procedure Software Systems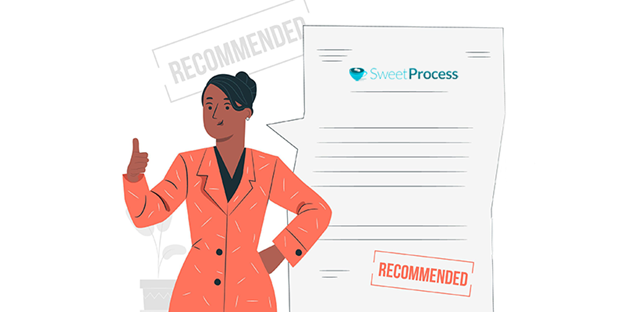 Getting value for your money is nonnegotiable in implementing policy and procedure software in your organization. Having the right system can be a game-changer in your business—this was the case for Forest Incentives. The organization boosted its employees' performance by creating a functional knowledge base. The director of operations Matthew Louridas was worried about his employees making mistakes in the course of work, but all that changed when they implemented policy and procedure software—there was no room for mistakes as team members could easily look up procedures before executing them.
In no particular order, these are the top five policy and procedure software systems you should consider implementing: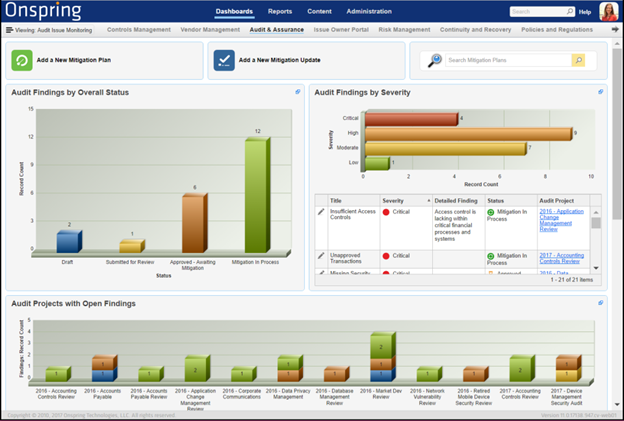 Onspring is policy and procedure management software that helps businesses to grow beyond manual spreadsheets and processes for increased productivity. It offers a combination of features that transform team members' performance and visibility across an organization.
Features:
Real-time reporting
Custom dashboards
Dynamic workflows
Integrations
Messages and alerts
Cloud-based storage
Training:
Live demo
Documentation
Videos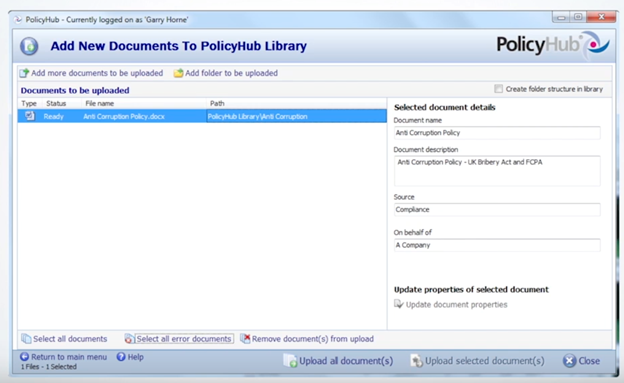 PolicyHub is policy and procedure software specifically created to assist medium to large businesses in streamlining their business processes and improve efficiency. It simplifies the creation, approval, and distribution of policies and procedures among team members, sharpening their skills and performance.
Features:
Policy and procedure approvals
In-depth reporting
Automation
Knowledge assessments
Cloud-based storage
Training:
Live demo
Webinars
Documentation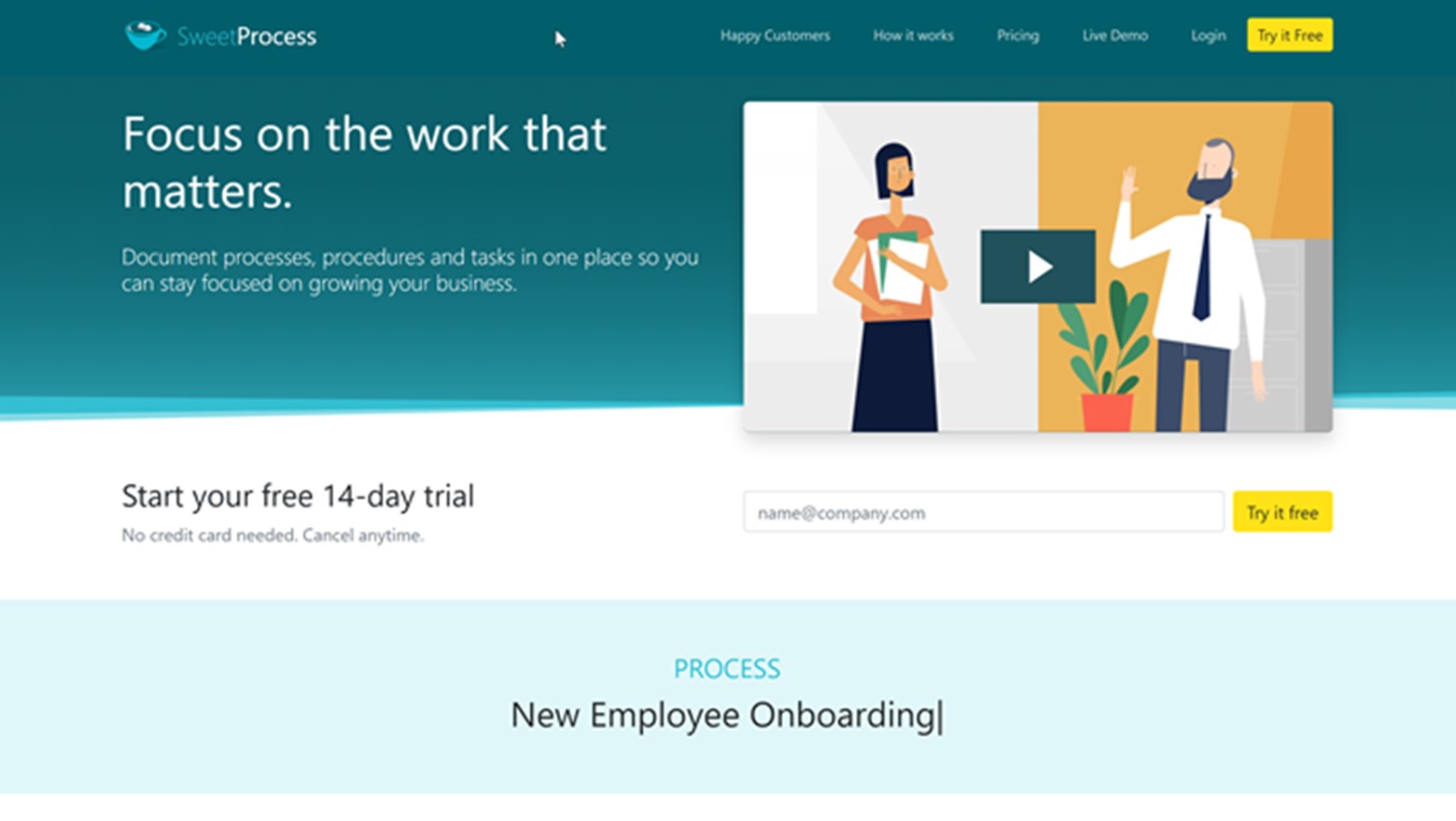 SweetProcess is policy and procedure software that helps businesses of all sizes to maximize their potential by streamlining their policies and procedures. The cloud-based solution is used to achieve great results in various work-related tasks, including life and death situations. It prioritizes the user experience with a simple interface and easy-to-use features.
Features:
Policy and procedure design templates
Workflow assigning, tracking, and approvals
Real-time reporting
Process maps
Data capture
Version history
Training:
Live demo
Documentation
Videos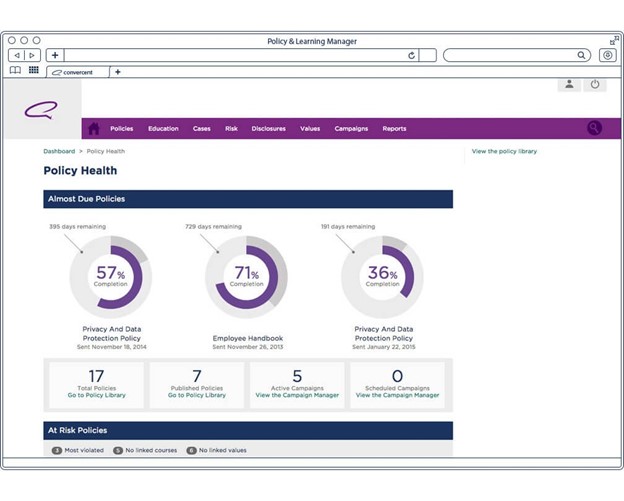 Convercent is policy and procedure software that helps businesses to operationalize their values by streamlining their ethics and compliance management among employees. It offers a series of programs that enhance employee engagement and motivation for efficiency.
Features:
Ethics and compliance portal
Policy manager
Learning
Insights
Disclosures
Training: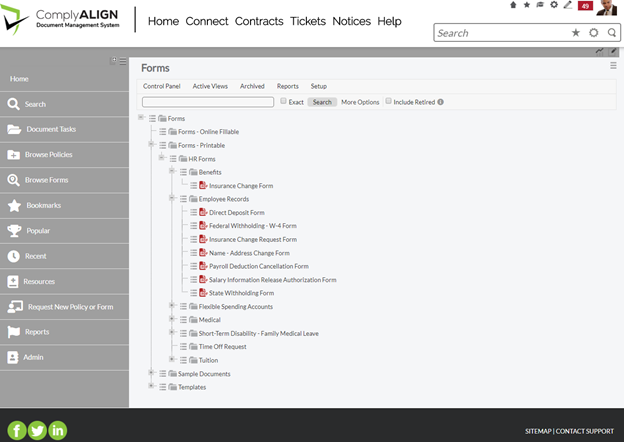 ComplyAlign is a policy and procedure management solution that helps small to large businesses adhere to outlined policies and procedures for a streamlined workflow. The software, specifically designed for the healthcare industry, helps users comply with regulatory requirements while offering the best services obtainable.
Features:
Policy workflow automation
Search and access
Policy version control
Attestation and quizzes
Cloud-based storage
Training:
Documentation
Live demo
Videos
Are you still having a hard time picking one from the options listed above? We have evidence that shows why one of them, SweetProcess, stands out from the rest.  Read on to the next chapter to find out why SweetProcess will make a good fit for your organization.
Chapter 5: Why SweetProcess is the Right Policy and Procedure Software for Your Organization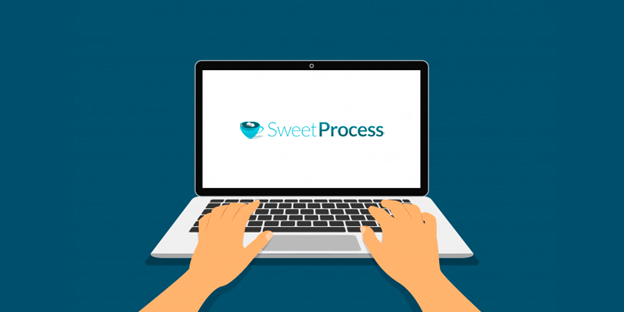 A quick search of the best policy and procedure software online will give you various results with SweetProcess being a recurring name. The testimonials of real people who have used the solution are strong evidence of its efficiency.
President of AmericanFlat, Giorgio Piccoli, revealed how his organization created a level-playing field for all its workers by creating a decentralized knowledge base.  As his company began to grow, he realized the existence of tribal knowledge among his team and that created a knowledge imbalance.
He fixed this challenge by documenting each procedure in SweetProcess and made it accessible to all team members—everyone had access to all the information that they needed.
Let us discuss in detail how your organization can benefit from implementing SweetProcess.
Document procedures
Documenting procedures effectively begins with understanding the "why" behind the initiative. Procedure documentation is not just about having a document for a task but having a document that thoroughly guides employees through each step of the task.
If an employee is clueless about a particular task, can the document help them to execute it successfully?
Getting a procedure up to the point of guiding team members through a task requires more than a series of texts—it is a combination of visuals including images, videos, charts, etc., to show the process in action, and SweetProcess comes in handy.
When texts are insufficient to document a procedure, users can create images, videos, and charts to convey the procedure in SweetProcess.
Ginkgo Residential, a real estate company, leverages the documentation features in SweetProcess to create procedures that work. By doing so, the organization has been able to level up its employees' knowledge and enhance their productivity.
Implement policies
The need for policies in an organization is understandable. The challenge for most organizations is how to create the policies and implement them—they write their policies however they feel, without a format. Updating the policies is another challenge. Team members may continue to work with outdated policies when an update is not effected on time or is not easily accessible.
SweetProcess provides templates that give businesses a format for creating policies instead of trying to format a document on their own.
Team members can easily access the policies from remote locations due to its cloud storage and are notified when updates are made to the policies. Everyone is abreast with the latest policies in the organization and work in uniformity. In light of this, Atlantic Sapphire, a salmon farming company, was able to attain consistency in the operations across its multiple facilities by using SweetProcess to document its policies and procedures.
Manage tasks
Policies and procedures are created to enhance the workflow. Having put the documents in place, you want to make sure that they serve their purpose by being used—this is where task management comes in.
A policy and procedure software system like SweetProcess helps managers or team leaders to assign tasks to team members and track the work progress to completion. Its real-time reporting feature shows you how team members are engaging with the tasks in their hands. 
Team members lagging in their duties can be held accountable and assistance can be rendered in areas where they are needed. Software-driven company Altivia is a good example of a company that has been able to manage its tasks among employees effectively using SweetProcess. The organization was able to cut off clutter and focus on the things that matter by assigning and tracking tasks to team members—thereby building a more efficient workforce.
Public or private knowledge base
You probably have the most efficient employees—they do a great job of keeping business running smoothly. But have you ever thought of what would happen if they decide to leave your organization? They will leave with all the knowledge that they have about your operations, leaving you stranded.
Marc Nelson Oil Products was able to overcome the fear of losing skilled employees by documenting its policies and procedures into a knowledge base with SweetProcess and granting its team members access to the knowledge base. As a result of this, its employees can easily step in for team members who are indisposed—the workflow continues to run in the absence of anyone.
Employee onboarding and training
The often tedious tasks of onboarding and training new employees have become easier for companies using SweetProcess. The software has been a huge relief to CEOs and managers who are usually bombarded with questions by employees on how to execute tasks.
New employees are simply referred to the existing documents of policies and procedures in the organization to read up all that they need to know—they get acquainted with the documents in a matter of hours, or at most, days, instead of spending several weeks on training. 
Existing employees quickly get into the swing of things if they switch roles by accessing the procedures of their new tasks in SweetProcess instead of undergoing time-wasting training.
The employee onboarding and training feature has been a great resource for the team at Onogo, an e-commerce business, in scaling up. They started by documenting procedures for the two departments, and then they expanded to using the documents to train their new colleagues in all departments across the business.
SweetProcess is all about helping businesses streamline their operations. To prove that it truly delivers on its promise, it offers a 14-day free trial. No credit is required for the trial—you can easily walk away if you are not satisfied at the end of the trial.
You need to take certain factors into consideration before purchasing policy and procedure software for maximum satisfaction—read along as we discuss those factors in the next chapter.
Chapter 6: Factors to Consider in Choosing the Right Policy and Procedure Software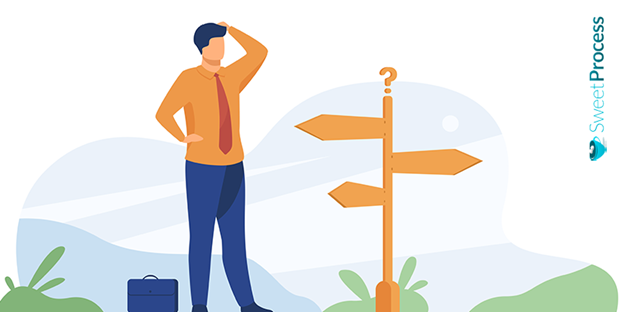 Implementing policy and procedure software and not getting desired results can be frustrating. The time and resources committed to the project go to waste, leaving your business in the same bad state. You have to be proactive by taking a look at certain factors that are instrumental to the success of the software to avoid such a mistake. 
Functionality is not the only factor that makes a workflow system worthwhile. Do not purchase policy and procedure software without examining it for the following factors:
1. Flexibility
A great policy and procedure software system is one that has the flexibility to adapt to unique business environments. Having to change the way you do business just to implement a system is a stretch. Make sure that the software allows you to tweak it to your unique business needs.
2. Industry experience
Operating in an industry that is highly regulated calls for extensive compliance with regulatory standards. Check the track record of the software to make sure that it has been previously used by organizations in your industry. That way, you can compete favorably without having any lapses as a result of a misfit. 
3. Ease of configuration and use
The inability to start using workflow software after purchase due to its complex configuration is a killjoy—this is often the case with on-premises software. You want to be able to dive into the software and start getting work done. If you are particular about the ease of configuration and use of the software, a cloud-based one is a better option. You only need to sign up on the web to get started.
4. Integration capabilities
No single software system can cater to all the communication and technical needs of your organization. You get the most results when you can integrate the different tools that you use in one place for easy access and use. Be sure that the policy and procedure software is enabled for integration with other software that you may need.
5. Visibility of data
Having a grasp of the data in your operations gives you valuable insights into what is working. You are better off with a system with data visibility of both internal and external communications. Interpreting such data effectively can enhance your business operations and increase productivity.
Conclusion
Today's business terrain is like a battlefield—businesses with the most sophisticated armor are better positioned to achieve victory. You might take solace in having competent employees just like your competitors. But unknown to you, your competitors are not only depending on the competence of their employees—they have equipped them with the best tools to deliver great results. You do not stand a chance going against them with bare hands.
Implementing an effective policy and procedure software is your best bet to competing favorably.
Download our free Checklist for Writing Business Policies and Procedures to build more capacity.