How to Build a Seamless Communication Channel for Your Business
Communication is central to all human interactions, and it can make or break a business. Yet 96% of workers think the companies they deal with can improve communication and project management.
It is a fact that clear and transparent communication can solve most problems in our personal and professional lives. When it comes to your business, communicating effectively with customers can boost sales, improve customer retention and increase referrals. On the other hand, poor customer service or inefficient communication channels add to customer frustration, increase churn, and lead to negative publicity.
According to a survey by Qualtrics, 50% of shoppers believe their feedback doesn't go to anyone who can act on it. In other words, half of the respondents feel their concerns are neither heard nor addressed.
A large percentage of customers want customer service reps to address their concerns faster, and feel frustrated due to long hold times and having to repeat their problems to multiple representatives.
In numbers, poor customer service or communication causes American companies to lose more than $62 billion annually. Americans also tend to share poor customer service experiences with up to 15 people on average. A majority of users will never return to a brand after a single bad experience.
On Driving Seamless Customer Communications
Everybody agrees on how important it is for brands to stay connected with users. However, modern users are not satisfied with one-way communications in the form of product emails, promotions, and offers. Today, customers want to be a part of your design process. They want to feel valued and expect you to be present on multiple platforms to solve their queries and concerns in real-time.
Take the example of Slack. The company has a dedicated customer experience team in place to help customers succeed in their own business and listens to feedback to refine the service further. At Slack, customer service agents are encouraged to start conversations with customers to make the communication process seamless. Besides training agents on various aspects, the company uses data and analytics to track the type of calls and questions they receive. All the feedback is tied in with the product and engineering teams to resolve user issues by either managing them through support or solving them through engineering.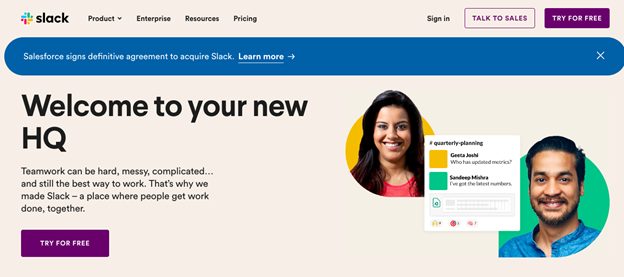 Like Slack, your customer service's ultimate goal is to make your customers' experiences as convenient and straightforward as possible. You want them to feel heard and valued while fine-tuning your service all along to prevent similar issues from arising in the future.
Yet customers often have to put in a lot of effort to reach out to support teams. Whether it is long hold times or unanswered emails, many companies struggle to deliver a seamless customer service experience, but you don't have to be one of them. Here are three strategies to rehaul your customer service for a better user experience:
1. Encourage Self-Help
Developing a knowledge base for your customers can help your business in many ways. First, it gives your customers access to all the resources and tools they need to use your product or service optimally. Second, adding great content to your knowledge base improves your visibility on search engines, automatically enhancing your marketing ROI.
If you are still considering why you need an external knowledge base, let us tell you that about 66% of customers prefer self-service before contacting customer support. If you cannot provide them what they need at this stage, you add to their frustration and bring their experience of your brand down.
For inspiration, please take a look at the Canva Design School to see how beautifully Canva converses with users through pre-planned content and courses to maximize their overall experience of the software.
2. Introduce Real-Time Customer Service Channels
Speed and transparency are the cornerstones of great customer service. One of the easiest ways of achieving these is by integrating your web pages with advanced live chat software. By doing so, you can answer user queries in real-time and offer support while browsing your pages to expedite the decision-making process.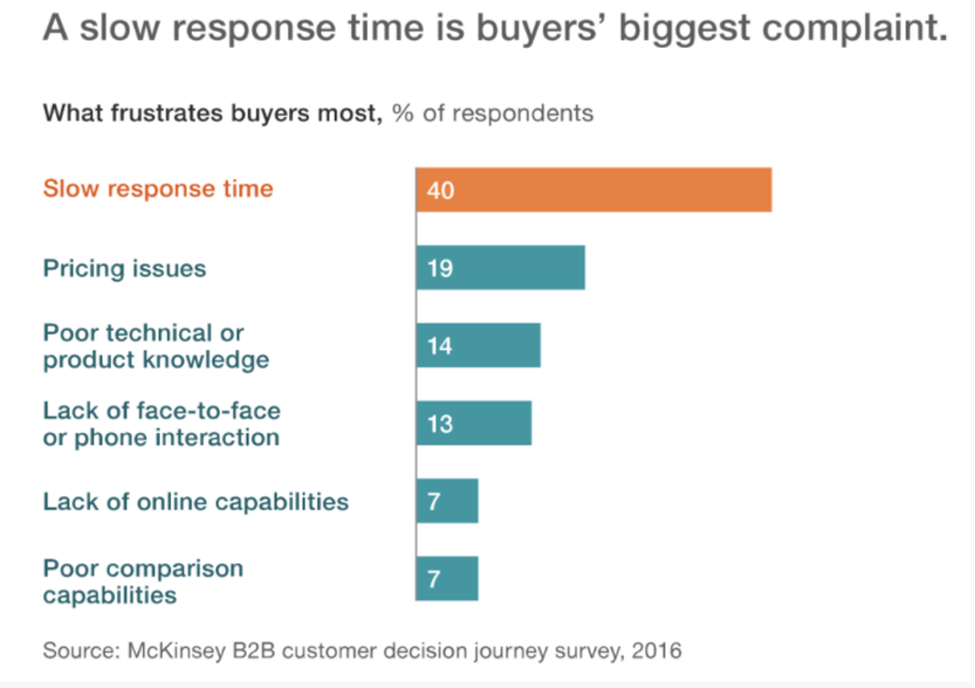 Besides improving the response, live chat can be used for messaging users proactively without interfering with their browsing experience. For example, visitors on your product pages might be comparing prices or searching for a specific product. Their level of interest can vary, but you can nudge them to stay longer on your site, thereby increasing chances of a sale, by sending simple prompts like the following through live chat:
Hey, can we help you with something? We're only a message away.
You've been browsing for a while. Are there any questions we can answer for you?
Hey, we thought you liked [a specific product]. We are sorry it's out of stock. We'll notify you as soon as it's available. Meanwhile, you can checkout.
Live chat can also be used for guiding customers through complex forms and transactions. Advanced live chat software offers your customers several communication options, including text, audio and video calls, and co-browsing. This helps solve technical issues or give product demonstrations, as sometimes it isn't possible to pinpoint the exact problem on chat.
With co-browsing, your agents can access customers' browsers, albeit securely, to troubleshoot or guide them on their screens remotely. Thus, co-browsing makes it possible to direct users even across complicated interfaces with immense ease.
3. Automate Your Customer Service
Real-time customer service is excellent, but you cannot offer it 24/7 unless you have automation in place. Welcome to the world of chatbots that work for your business around the clock, improving customer satisfaction and reducing customer service costs at the same time.

Image Source: Deloitte Digital – Adopting the Power of Conversational UX
Besides answering repetitive and straightforward queries and guiding visitors across your site, you can use chatbots for collecting feedback through automated messaging linked to specific triggers, like a user leaving your website.
Chatbots can also connect with users in other ways. For example, Zenith bank uses Acquire's chatbot that handles general queries for bank customers, saving them the hassle of calling support or visiting a branch.
Additional Tips for Enhancing Customer Communications
The three strategies outlined above will help you build a robust communication channel for your customers. However, there's more you need to do to ensure the success of your communication strategy:
It would be best if you strive for an omnichannel communication strategy. This means your customers should receive the same service level irrespective of the platform or device they choose. So if Joe complains about a product online and follows it up with a phone call, he shouldn't have to repeat his complaint to your agents because you have a unified communication strategy in place.
Besides equipping your customer service representative with the right technology, it is essential to train them to use these tools efficiently for maximum benefit. Additionally, customer service teams must be regularly trained to practice empathy and patience to prevent unnecessary confrontations.
Feedback is a gift, and you must collect customer feedback regularly to measure your customer service levels. One of the easiest ways of collecting feedback is through net promoter score (NPS) surveys sent to customers at the end of every interaction to gauge their satisfaction level.
The Wrap
Your customers are an essential part of your journey, and staying connected with them can fuel your growth in many ways. The strategies mentioned in this blog have been handpicked to help you drive seamless customer communications and optimize customer service costs. Additionally, you can also revamp your hiring and training processes to build a customer-centric culture that will further enhance your customer experience.
About the author of this article:
Ashwini Dave is passionate about business, entrepreneurship, e-commerce, emerging technology, and digital marketing. She works with Acquire as a digital marketing expert.
Twitter: https://twitter.com/AshwiniDave1