10 Key Benefits of CRM and Why You Should Use Them
Last Updated on August 17, 2023 by Owen McGab Enaohwo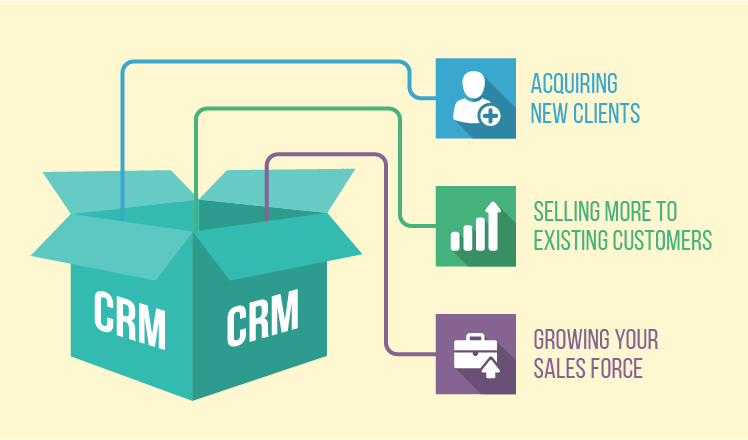 Image Credit: scnsoft.com
Strong and loyal relationships are everything in business. The more effectively you can nurture client ties, the more successful your organization will be. A company needs to attract new clients while maintaining its current clientele in order to succeed and communicating with them requires using different platforms and channels. Managing those connections becomes challenging as you add more channels to target more clients. Customer relationship management (CRM) becomes crucial in this situation.
This article will outline the main advantages of CRM systems and discuss how they may help you handle your data, create enduring bonds with your clients, boost sales while strengthening customer loyalty, and more.
1. Improve client interactions
The way that customers share their personal information has changed. Their electronic traces are all over the place. Every time they respond to an online poll or remove a product from their cart on your website, they express who they are, what they like, and how we can catch their attention. That information is gathered thanks to CRM, which examines them to determine what your consumers desire and require.
CRM solutions can significantly enhance customer experience, assisting you in retaining current clients and converting leads into new clients.
2. Save time…
It's easier to identify individuals and offer customized, attentive service and assistance when you have access to a clear overview of client information. Your processing time will be shorter thanks to customer request notices you receive via different mediums. Furthermore, automation will forward customer requests to the most suitable agent, saving your employees a lot of time. Collaborative features involving multiple team members will make your actions savvier and speed up complaint-handling times.
3. …and money
Small and medium-sized organizations, as well as independent contractors, have an envious selection of CRMs to choose from. Cutting off the middleman has reduced the CRM period of adjustment, minimized setup time, and eliminated the requirement for devs and IT in many cases. Cloud-oriented SaaS solutions and growing rivalry have cut down the prices. Furthermore, previously expensive tools like artificial and business intelligence are now incorporated into many affordable and free CRM platforms.
4. Generate sales reports
Customer relationship management systems let your staff gather and organize material about leads and sales with handy reporting features such as sales visualizations and reports. These enable salespeople to track and manage their interactions, transactions, and pipelines effectively. Moreover, they can assess their progress and stay on track with their objectives.
Supervisors can leverage these sales figures to evaluate how their workforce is doing in terms of meeting quotas and reviewing the number of sealed deals. Vice Presidents and other top executives can keep tabs on the quantity of money that has been made.
5. Receive notices about following up with leads
Your salespeople will be able to determine when to check back with certain leads thanks to a CRM that records all of your potential client activity. It reminds agents to follow up so they can plan their encounter at a time when their assistance is most beneficial to a prospect. This raises their chances of turning more leads into loyal clients.
6. Make informed decisions based on relevant data
Most CRM solutions provide insights that help employees access previously unattainable information. You can track everything, from client satisfaction and whether you're achieving their standards to the productivity of your sales staff or the success of your current promotional strategy.
You can design panels for categorizing clients according to chosen attributes or demographics, as well as automate prospect selection. All of that can assist you in focusing your marketing efforts on the portions of your target market where you can have the most significant influence.
7. Act proactively
Similar to how the information in your CRM platform automates customized outreach across the marketing pipeline, it can also maximize the initiatives of a sales force or customer care representative. A salesperson or support professional can more effectively match the needs of a consumer and address issues if they are aware of what that customer is most interested in.
8. Automate the tedious tasks
Another advantage is that you can spare your employees from laborious, mistake-inclined duties. For instance, a marketer can send many location-specific emails to clients informing them of a limited-time sale that will begin soon. Additionally, it can assist you in classifying large amounts of prospects so you can contact clients before they forget about you. But it can get a little tricky when it comes to implementation. If it looks pretty complex, you may consider talking to a marketing advisor to help you build this automation.
Ultimately, automation's most significant advantage is that sales, promotion, and customer care employees can devote more of their time to what truly matters—attracting, retaining, and satisfying consumers.
9. Better interaction
More channels than ever exist for interaction between customers and brands, including websites, social platforms, emails, calls, etc. It's challenging to stay on top of client interactions across many channels. Customers, however, demand a smooth relationship with the business.
One significant benefit of a CRM system is that it establishes a single set of records. It creates a swiveling perspective of the consumer using data from multiple channels. CRM allows you to view all aspects of a customer's activity in one place. The digital profile is accessible to every employee and contains all the needed information. Personnel from different departments has better and up-to-date communication.
10. Use forecasting to your advantage
Thinking effectively and making judgments are essential for any organization to succeed. Important data like monthly recurring revenue and year-over-year growth may be retrieved from CRM reports, making it simpler for managers to spot trends and create result-driven projections.
Additionally, CRMs let agents identify what actions and resources generate the most valuable leads. This information helps supervisors forecast sales for the following months and make any required adjustments to pipeline estimations.
Wrapping it up
A CRM system will help you complete more transactions, store all customer data in one place, increase productivity, and cultivate valuable client relationships.
If your employees have any doubts, consider ways to change how they see CRM software and put in place a strategy to assist you in increasing conversions and boosting revenue.
Author:
Andrej Fedek is the creator and the one-person owner of the InterCool Studio. As an experienced marketer, he is driven by turning leads into customers. His goals always include White Hat SEO. Besides being a boss, he is a real team player with a great sense of equality.