Exploring the Top Alternatives to DocTract: A Comprehensive Review
Last Updated on August 24, 2023 by Owen McGab Enaohwo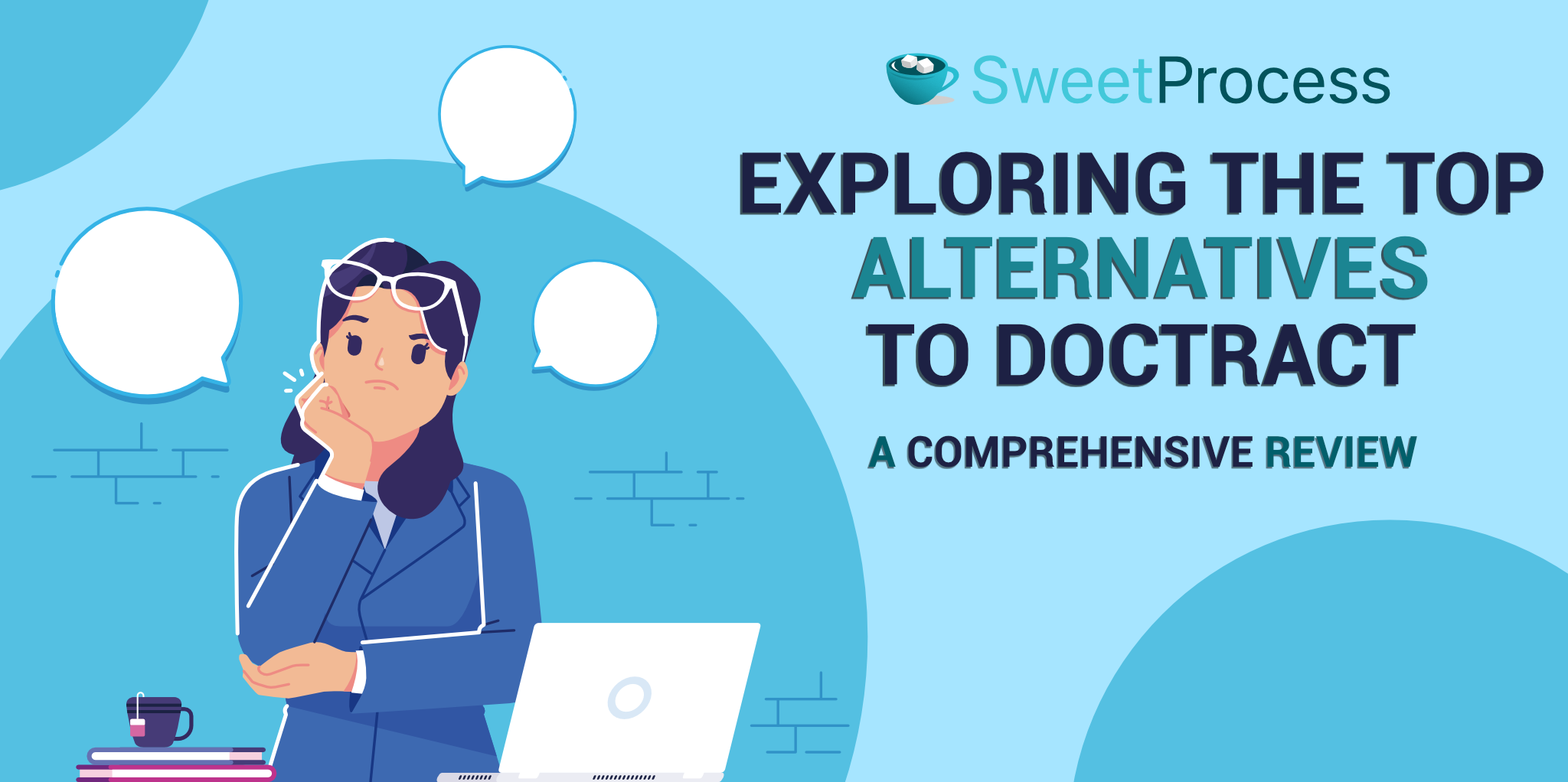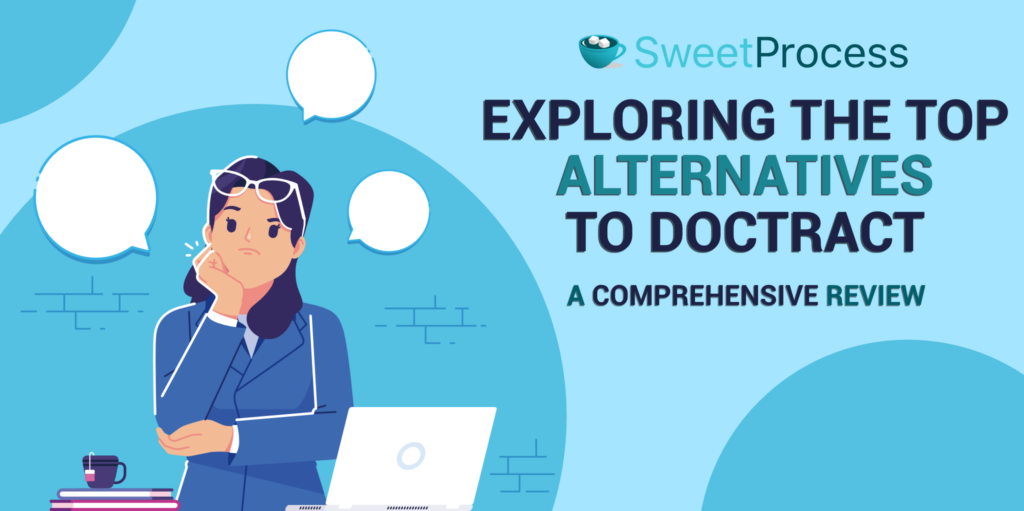 Picture this: it's Monday morning and everyone is pumped up for the upcoming project. The document management system, promising a streamlined workflow, awaits their data. Yet, as they navigate through its maze of features, the excitement fizzles out.
Instead of a helping hand, they find themselves wrestling an overly complex system. Time slips away, deadlines approach, and stress levels soar. Isn't technology supposed to make work easier?
Surely it is. In fact, that's why solutions like DocTract were introduced to the scene.
If you haven't met DocTract, allow us to introduce you: It is a cloud-based business process management platform that allows you to handle your procedures and policies all in one place while also offering other nitty-gritty services like collaboration, automation, version control, et al.
But before you declare it the Mary Poppins bag for your company's papers, you must keep in mind that DocTract does not hit the mark with everyone.
As comprehensive as it is, DocTract can sometimes leave you a tad bit lost.
You may find its complexities too overwhelming, although isn't that just the nature of a document management system? After all, they are provisioned to handle all sorts of document types, departments, and job roles, so it comes as no surprise that they are as complex as a jigsaw puzzle.
However, before you commit to figuring out DocTract, why not explore the rest of the document management market too? Who knows, you may find a standout tool that enables your team to document procedures, processes, and policies as smoothly as spreading butter on hot toast. That's what this article is about.
Feeling curious? Check SweetProcess which was built for teams that want to document their procedures and processes with simplicity and ease. Click here to sign up for a 14-day free trial to see how it works. (No credit card required.)
Exploring the Top Alternatives to DocTract — Table of Contents
Why Do Users Seek Other Alternatives to DocTract?
Top 7 Alternatives to DocTract
Choosing the Right Alternative
Why Do Users Seek Other Alternatives to DocTract?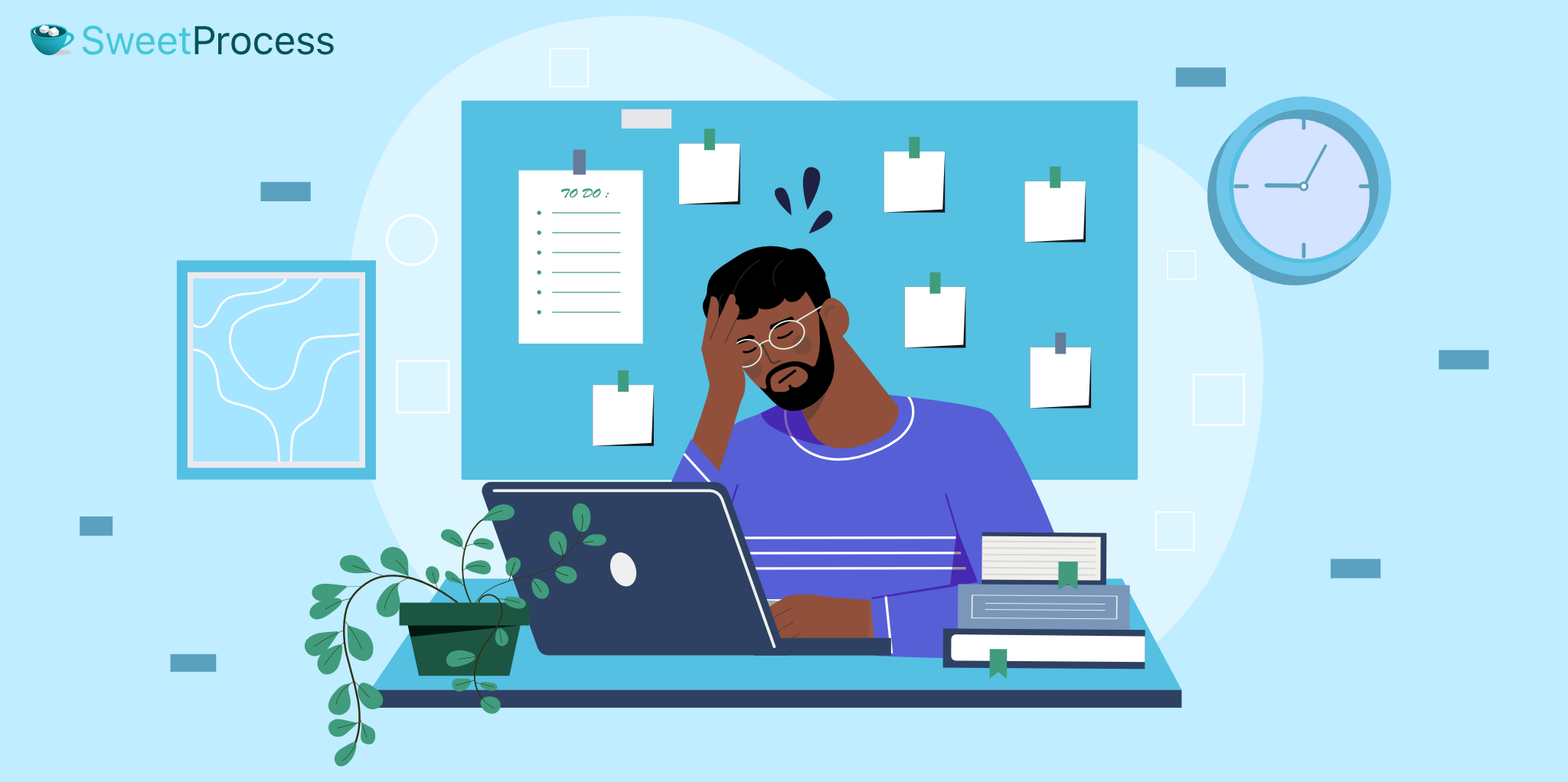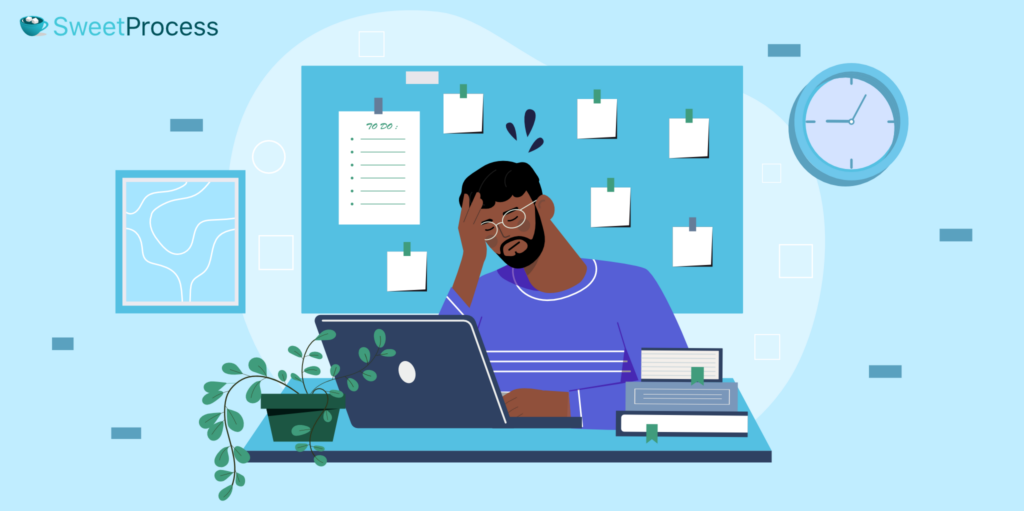 In this section, we will dive into some of the reasons why users may be seeking for a DocTract alternative.
1) The Product Is Too Complex
Let's be honest: Users want a solution that is very user-friendly and intuitive even more, and that's the first problem of DocTract.
A lot of users feel that DocTract is overly complex and can be overwhelming.
Let's paint a quick scenario:
Imagine stepping into a grand library filled with endless aisles of books. Every book represents a department, a job role, or a document type. Now imagine you're tasked with organizing this vast knowledge, keeping track of which book goes where, which books are checked out or overdue, and ensuring the whole system runs smoothly.
This is where DocTract steps in. It's the diligent librarian who claims to have everything under control.
However, with the sheer depth and breadth of what it offers, you might start to feel like you've been handed a library's worth of information with no guide on how to navigate it, like walking into the library and finding the books are ordered by the author's pet's name rather than by title or subject.
That's what DocTract can feel like to these users. It's as if they've been dropped into an ocean of features and capabilities, but they're treading water, trying to stay afloat amid waves of options.
There's a delicate balance between being comprehensive and being overwhelming
While it's true that managing multiple departments, roles, and document types necessitates a thorough system, users might seek an alternative when they feel like they're stuck in a constant battle with the system, trying to wrestle it into submission to do what they need.
They might long for a system that's not just deep and thorough, but also intuitive and user-friendly; a system that feels less like taming a wild beast and more like a cooperative partnership. After all, who wouldn't want a tool that works with them rather than against them?
2) Limited Reporting Capabilities
While using DocTract, some users have noted a certain shortcoming, one that could be a tipping point for seeking alternatives.
Its reporting capabilities are not robust enough.
Now, while DocTract may offer some insights, some users feel it's akin to peering at the vast night sky with a pocket telescope. It gets you only so far.
Users desire a system capable of extracting and presenting more meaningful and actionable insights from their document management processes. They might want to drill down on the average approval time for documents, identify the departments nailing their workflows, or pinpoint bottlenecks slowing down their productivity.
Unfortunately, the feeling of standing at the doorway of a vast mansion and only being able to peek in through the keyhole can be a bit frustrating.
That's when they start to look elsewhere, in search of a tool that doesn't just open the door, but rolls out the red carpet to a palace of data-driven insights.
3) Too Many Clicks
Another notable critique of DocTract is that the platform requires excessive clicking.
Essentially, the user points out need for improvement in the system's efficiency.
The user's remark highlights a concern regarding the number of actions, or clicks, required to accomplish a task—in this case, posting a policy.
In practical terms, this implies that the workflow within DocTract may not be as streamlined as it could be, potentially leading to more time spent on routine tasks than necessary.
With this feedback, some users might feel that DocTract's interface and workflow require an excessive amount of engagement to achieve relatively simple outcomes.
Consequently, these users might seek an alternative tool where workflows are designed with a higher emphasis on efficiency and user-friendliness, minimizing the number of steps (or clicks) needed to complete a task.
4) Lack of Dedicated Support
DocTract is perceived to lack dedicated support.
Navigating a document management system's vast and complex landscape like DocTract can be daunting, particularly when unexpected issues arise or clarity is needed on certain functionalities.
A strong and responsive support system is a vital lifeline in these circumstances, equipping users with the help they need to utilize the software effectively.
However, when this support is perceived as lacking, users might feel they're left stranded, trying to troubleshoot issues or answer questions on their own. This can lead to inefficiencies, frustration, and an overall dampening of the user experience.
Such experiences might prompt users to seek out an alternative document management system—one that not only offers a robust set of features, but also couples it with comprehensive, readily available support to ensure smooth and effective usage.

Top 7 Alternatives to DocTract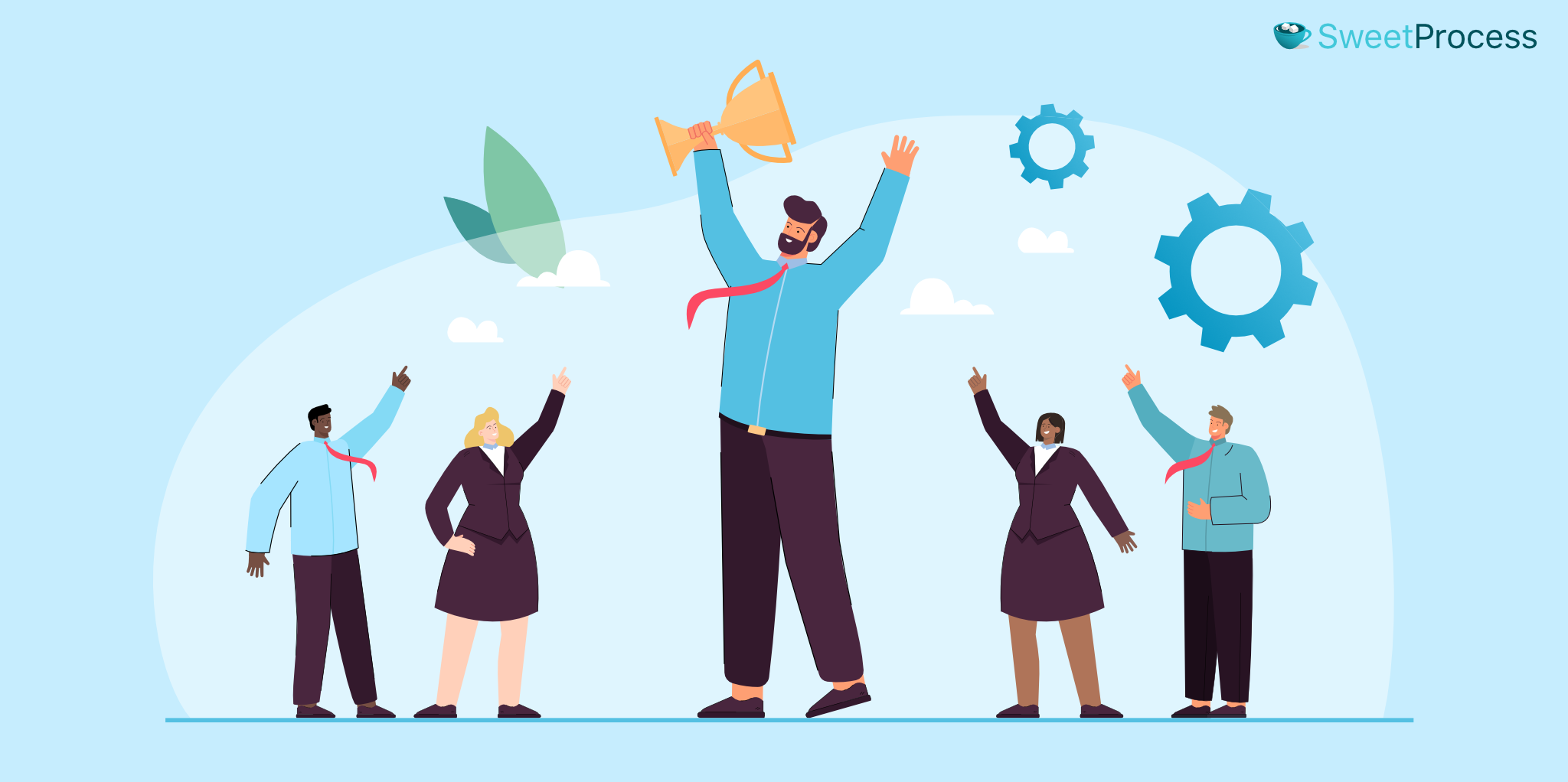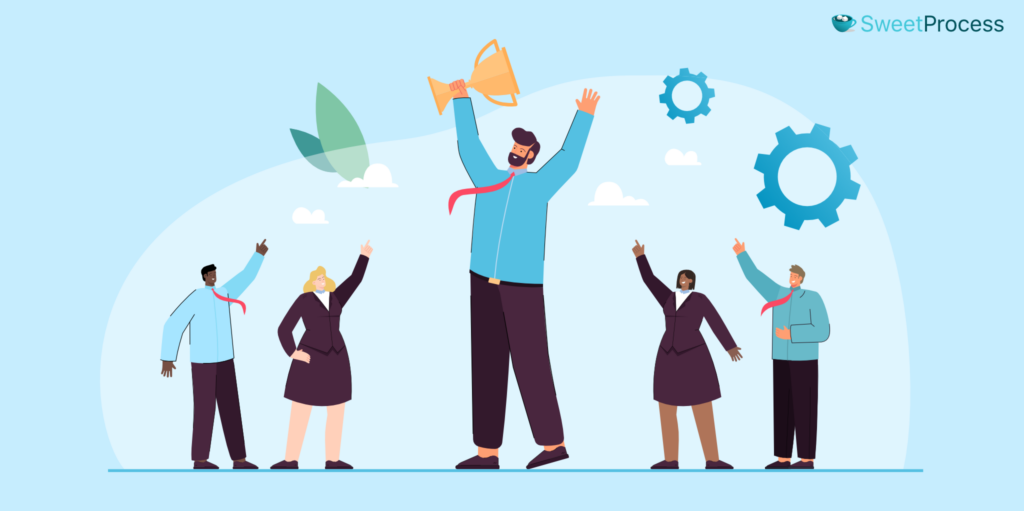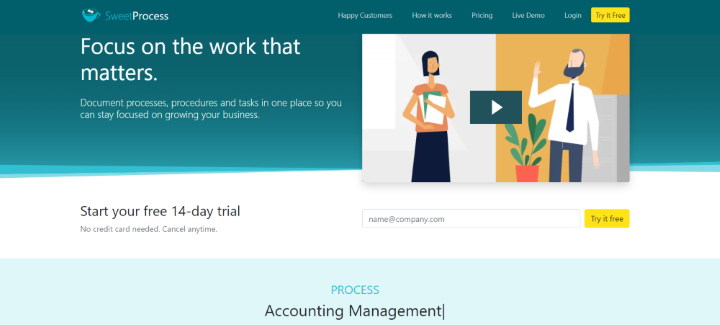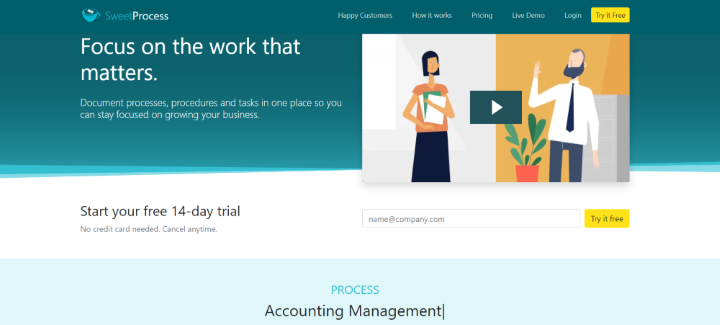 In the modern business environment, where precision and clarity are paramount, streamlining operations is not just an aspiration but a necessity. And what's the quintessence of streamlined operations? That would be SweetProcess, a one-stop hub for all your procedures, processes, and policies.
SweetProcess stands as an ideal tool for companies striving for smooth operations. This online software offers an ideal platform for organizations to document repetitive tasks, define clear-cut procedures, and establish robust policies.
By assisting companies in streamlining their workflow, SweetProcess encourages productivity and efficiency, reducing confusion and redundancies while promoting overall business growth.
Let's delve into some of its distinguishing features.
Procedure Documentation
SweetProcess allows users to document standard operating procedures (SOPs) with ease. It helps create step-by-step instructions with the ability to integrate images, videos, and files for more comprehensive and easy-to-understand procedures.
It provides an environment where employees can follow, learn, and understand each process easily and clearly.
For instance, a case study from Next7 IT, a managed service providing company, demonstrated that they were able to use SweetProcess to document their operations successfully.
By outlining procedures for their processes, the company could ensure that all employees were on the same page, thereby improving their business efficiency.
Process Assignment and Tracking
SweetProcess includes features for assigning tasks to individuals or teams. It provides options for tracking these tasks to ensure accountability and follow-through. The software also enables notifications to remind employees of impending deadlines.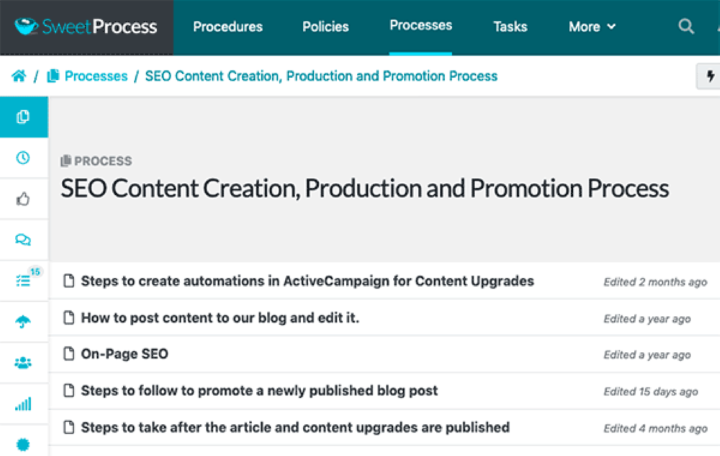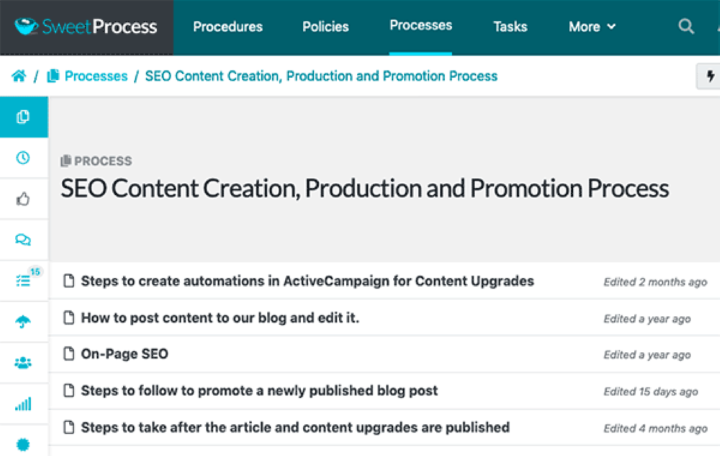 A prime example of this is the case of Turkstra Lumber, a business intelligence firm. They used SweetProcess to assign and track customer service and support procedures.
This streamlined the process, improving response times and ensuring consistent service quality across all their employees.
Collaborative Platform
SweetProcess offers a collaborative platform where teams can work together in real time.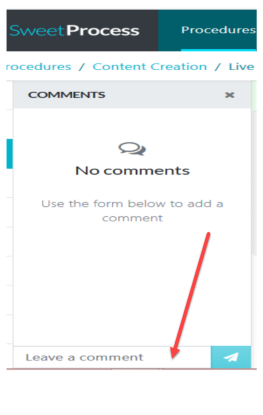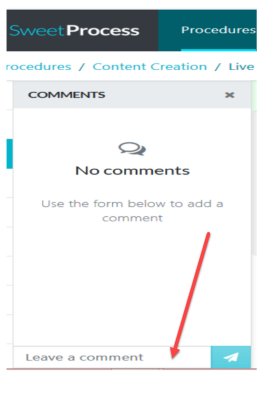 Employees can suggest edits or improvements to procedures, and these suggestions can be reviewed and approved by managers. This fosters an environment of continuous improvement and engagement among the workforce.
Frontpoint, a do-it-yourself home security system, utilized this feature to facilitate collaboration between remote teams.
Through SweetProcess, teams could share ideas, provide feedback, and refine their procedures, ultimately improving their service delivery and customer satisfaction.
Reporting and Analytics
SweetProcess also provides analytics and reporting features. These features allow managers to understand which procedures are being used, who is using them, and how often.
This can provide valuable insight into potential bottlenecks or inefficiencies in the company's operations.
The SweetProcess software was also employed by Ginkgo Residential to track the usage and effectiveness of its internal procedures. The analytics feature allowed the property management firm to identify areas that required additional training or process refinement.
Cloud-Based
SweetProcess is entirely cloud-based, which means there's no need for hardware or software installations. You can access your procedures from anywhere, providing the flexibility businesses need in today's increasingly remote work environment.
Employee Training
SweetProcess can serve as a valuable tool for onboarding and training new employees. By clearly outlining processes, new team members can quickly get up to speed, reducing training time and ensuring consistency in the execution of tasks.
Integration with Other Tools
SweetProcess offers integration capabilities with other popular business tools.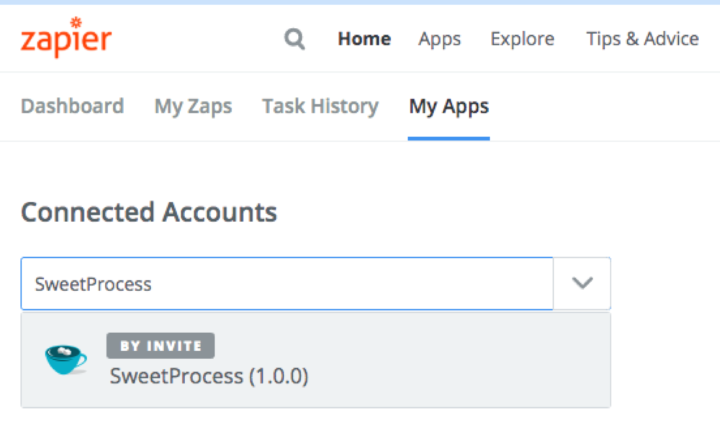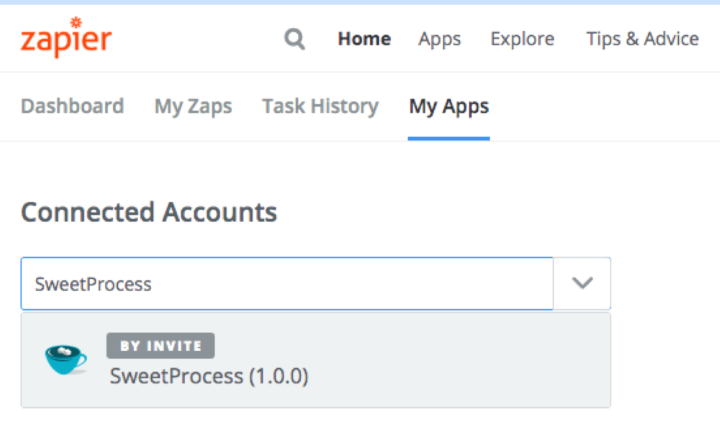 For example, it can connect with your existing project management software, customer relationship management (CRM) system, or other tools your team uses, creating a seamless workflow.
Secure and Compliant
SweetProcess ensures data protection with robust security measures. It employs SSL encryption and regular backups, and is compliant with major regulations, assuring the confidentiality, integrity, and availability of your process data.
These additional features further establish SweetProcess as a comprehensive, user-friendly, and secure solution for documenting, managing, and optimizing business processes.
SweetProcess Pricing: How Much Does SweetProcess Cost?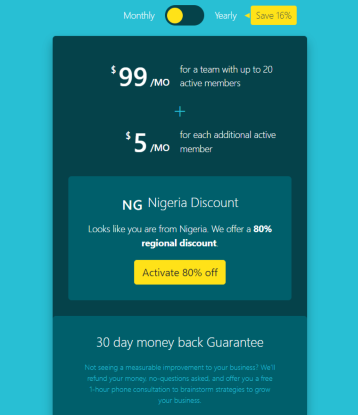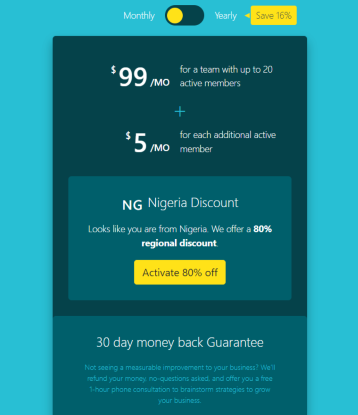 SweetProcess offers an uncomplicated pricing model—$99/month for a team with up to 20 active members and $5/month for each additional active member. With this plan, you can access all SweetProcess features, making it an investment that delivers great value.
So, whether you're looking for a DocTract alternative or a reliable solution for documenting your company's procedures and processes, SweetProcess offers an unrivaled blend of simplicity, efficiency, and affordability. Transform your business operations with SweetProcess, because streamlining should be a sweet process.
Ready to experience the power of streamlined operations with SweetProcess? Don't wait! You can start your 14-day free trial today, no credit card required.
2. Process Street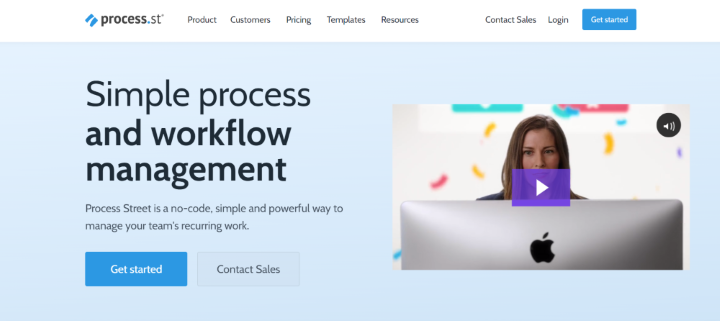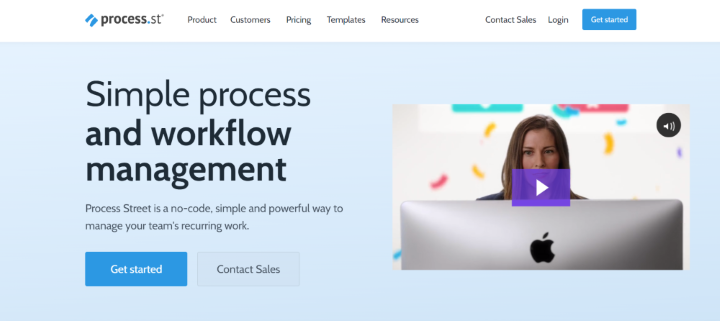 Process Street is a business process management (BPM) tool that provides organizations with a straightforward way to manage recurring workflows and checklists.
Designed to streamline how businesses handle their processes, it offers an interactive and intuitive platform for effective collaboration, integration with existing tools, and process improvement.
Features and Benefits
1. Process Documentation: Process Street excels at facilitating the creation of detailed process documentation, providing businesses with a centralized space to manage their standard operating procedures (SOPs).
2. Conditional Logic: The platform offers advanced features such as conditional logic, allowing you to customize workflows to adapt to various situations or requirements.
3. Integrations: Process Street seamlessly integrates with over 1,000 web tools via Zapier, allowing your workflows to connect with your existing software stack.
4. Collaboration and Control: It facilitates real-time collaboration while also enabling admins to control editing permissions, ensuring processes are consistently followed and updated correctly.
5. Native Mobile App: Process Street has a dedicated mobile app for iOS, Android, and PC users.
Limitations
1. Limited Visual Workflow Representation: While Process Street is excellent for list-based workflows, it doesn't offer a visual workflow representation (like a flowchart), which some users might find useful for understanding more complex processes.
2. Initial Setup Time: Detailed processes and workflows can take time, especially for more complex operations. However, once set up, these can save significant time and effort.
Pricing
Process Street offers three main pricing tiers: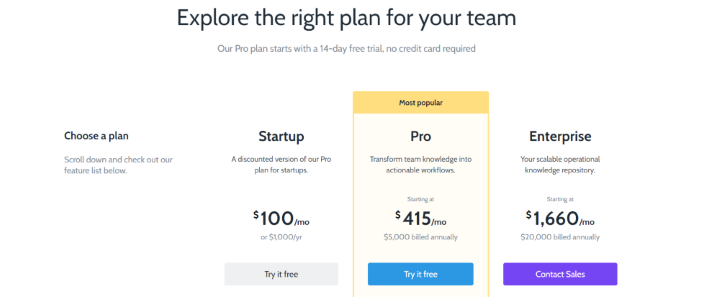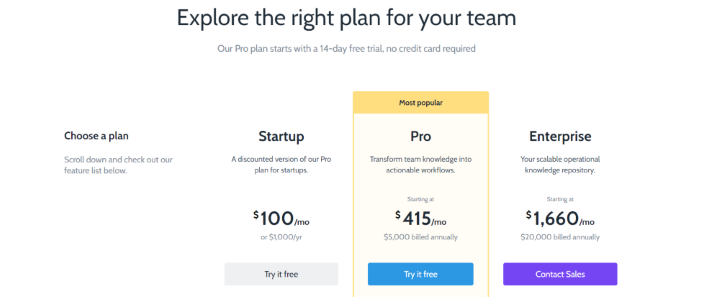 1. Startup: The Startup plan is the least expensive and is a discounted version of the succeeding plan. It has a users cap of five members and 10 guests and is priced at $100 per month.
2. Standard: Priced at $415 per month, the Standard plan includes all Startup features plus advanced reporting, conditional logic, and priority support.
3. Enterprise: For the Enterprise plan, the pricing is custom but starts at $1,660 per month, and it offers additional features like API access, single sign-on, and a dedicated account manager.
3. Tallyfy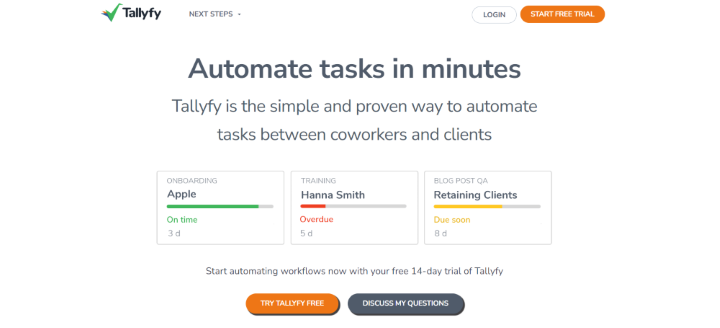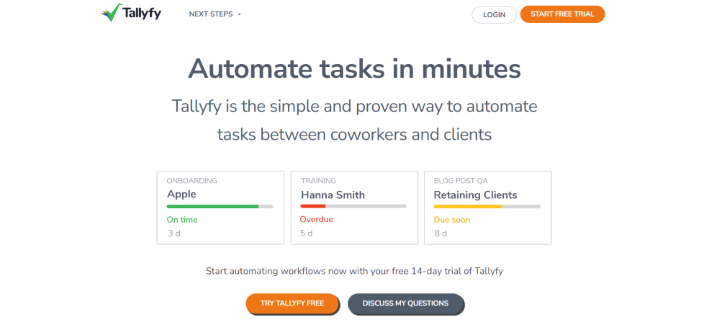 Tallyfy is a comprehensive workflow and process management software designed to streamline and automate business processes. It offers a range of features to help organizations improve efficiency, collaboration, and productivity.
Features and Benefits
1. Process Automation: Tallyfy enables users to automate repetitive tasks and standardize processes. It offers a visual interface that allows users to create and customize workflows without coding knowledge. This feature eliminates manual errors and ensures consistent execution of processes.
2. Collaboration and Communication: With Tallyfy, teams can collaborate effectively on tasks and projects. The software provides a centralized platform where users can communicate, share files, and track progress. It allows for real-time collaboration, making it easier for team members to collaborate and stay updated on project developments.
3. Task Management: Tallyfy includes robust task management capabilities. Users can create tasks, assign them to team members, set deadlines, and track progress. The software provides notifications and reminders to ensure timely completion of tasks.
4. Reporting and Analytics: Tallyfy offers reporting and analytics tools to gain insights into process performance. Users can generate customized reports, track metrics, and identify bottlenecks or areas for improvement. These analytics help organizations make data-driven decisions to optimize their processes.
5. Integration and Customization: Tallyfy can seamlessly integrate with other business tools such as CRM systems, project management software, and messaging platforms. It also provides APIs and webhooks for further customization and integration with existing systems.
Limitations
1. Limited Advanced Automation: While Tallyfy provides basic process automation capabilities, it may lack the advanced automation features required for complex workflows. Organizations with intricate automation requirements might find the software's capabilities limiting.
2. Steep Learning Curve for Customization: Although Tallyfy offers customization options, creating highly tailored workflows may require a significant learning curve and technical expertise. Non-technical users might struggle to leverage the customization capabilities fully.
3. Lack of Advanced Project Management Features: Tallyfy's task management features, while effective for basic task tracking, may not meet the requirements of organizations looking for advanced project management capabilities. It lacks features such as Gantt charts, resource allocation, and project budgeting.
4. Dependency on Internet Connection: As a cloud-based software, Tallyfy relies on a stable internet connection. When the internet is unreliable or unavailable, users may experience disruptions in accessing and managing workflows.
5. Cost Considerations: Tallyfy's pricing structure may be a deterrent for small businesses or startups with limited budgets. The software's cost might be perceived as high, especially compared to some of its competitors.
Pricing
Tallyfy offers tiered pricing plans based on the number of users and features required.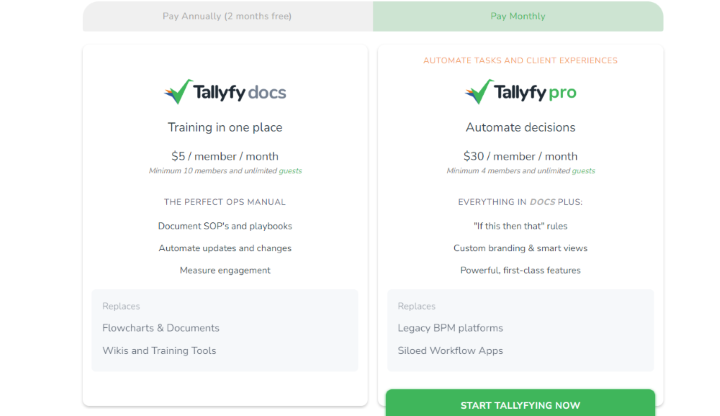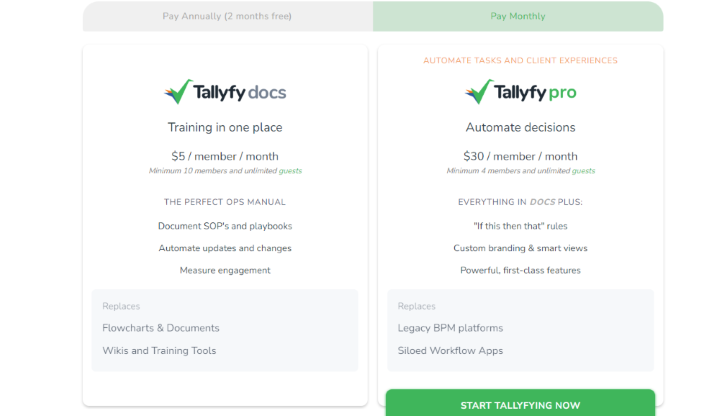 1. Tallyfy Docs: Tallyfy Docs is a plan focused on document management and collaboration. It is designed to streamline the creation, sharing, and organization of documents within teams and across the organization.
2. Tallyfy Pro: It is an advanced plan that combines the features of the standard Tallyfy offering with additional capabilities for organizations that require enhanced automation, reporting, and integrations.
4. Pipefy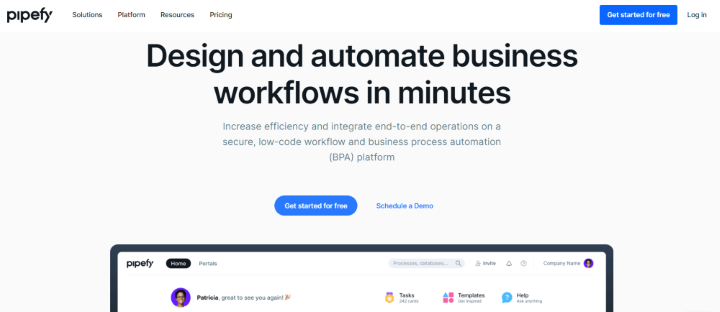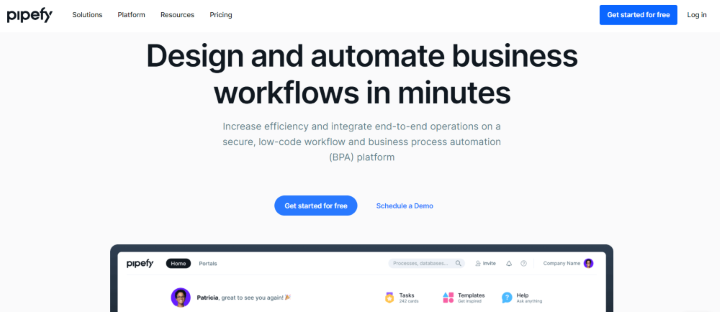 Pipefy is a cloud-based business process management platform which allows companies to automate workflows, streamline communication, and enhance the efficiency of various operations.
By visualizing complex procedures through pipe-like structures, Pipefy promotes better decision-making and eliminates the hassle of manual data tracking.
Companies can design their custom workflows, identify bottlenecks, and improve their operations in customer service, human resources, finance, sales, and more.
Features and Benefits
1. Intuitive Interface: Pipefy offers a user-friendly and intuitive interface. It presents workflows as pipes and cards that are easy to understand and interact with, significantly reducing the learning curve for new users.
2. Customization: One of the biggest advantages of Pipefy is its high degree of customization. Users can design their workflows to suit their unique business processes. This feature allows companies to automate complex tasks and streamline their operations without majorly changing their existing systems.
3. Process Automation: Pipefy offers powerful automation tools for repetitive tasks. These tools help save time, reduce human errors, and enhance productivity. Businesses can automate things like emails, follow-ups, and other administrative tasks.
4. Integration Capabilities: Pipefy integrates well with various third-party applications such as Slack, GitHub, Google Calendar, and Zapier. This allows users to use their favorite tools while benefiting from Pipefy's workflow management features.
5. Performance Tracking: With Pipefy's robust reporting capabilities, users can track the performance of their processes and identify bottlenecks. This data-driven approach helps in continuous improvement and facilitates better decision-making.
Limitations
1. Limited Free Version: Pipefy's free version has certain limitations regarding the number of pipes, users, and automation capabilities. This can limit its use for smaller businesses or teams with tight budgets.
2. Complex Setup: While Pipefy is customizable, setting up complex workflows can be a bit challenging for beginners. It requires a good system understanding and may take time to set up perfectly.
3. Mobile Application: Although Pipefy offers a mobile app, some users have reported it as less intuitive and comprehensive than its desktop counterpart.
4. Lack of In-Depth Training Materials: While Pipefy offers some basic tutorials and resources, extensive training materials are lacking. This can make it difficult for users to explore the software's full potential.
5. Occasional Performance Issues: Some users have reported occasional performance issues such as slow loading times. This can affect productivity, especially for businesses that rely heavily on Pipefy for their daily operations.
Pricing
Pipefy offers different pricing options to cater to various business needs.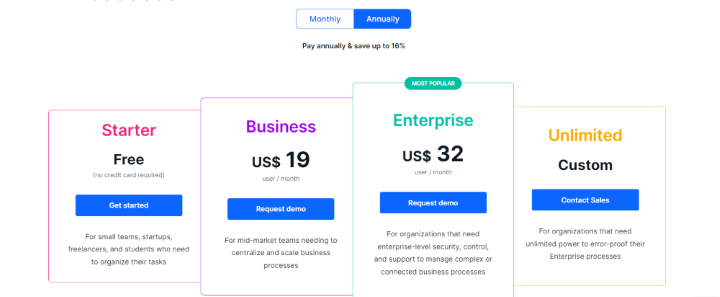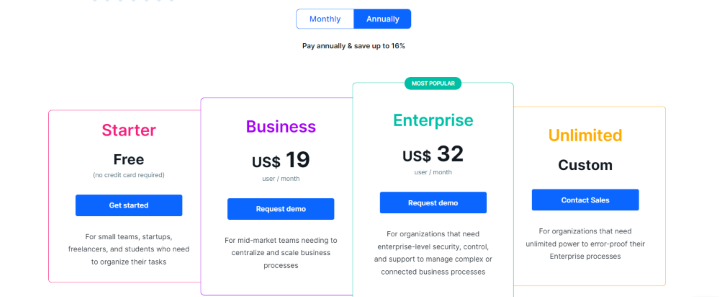 1. Starter Plan: The free plan is suited for small teams starting to manage their processes and workflows. It offers basic features like creating and managing pipes, viewing reports, and limited access to the email messaging service.
2. Business Plan: The Business plan is designed for growing teams needing to boost their process efficiency. It includes all the free plan features, with additional features like automation capabilities, advanced reports, and unlimited email messaging.
3. Enterprise Plan: This plan offers full access to Pipefy's features, including integrations, premium support, and unlimited process templates. It is best suited for companies needing to standardize complex operations across multiple teams or departments.
4. Unlimited Plan: The Unlimited plan offers advanced features such as data control and custom onboarding for large organizations with more specific needs. The pricing for this plan is custom and requires contacting Pipefy.
5. ProcessMaker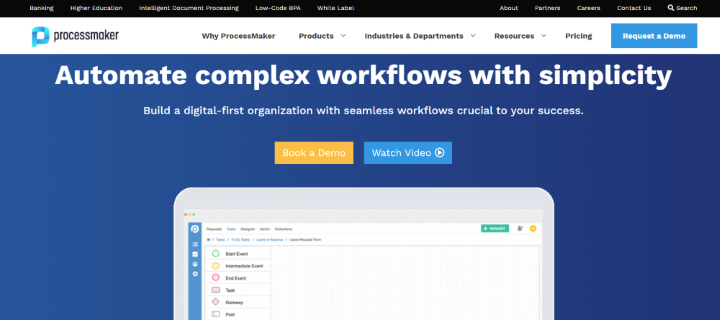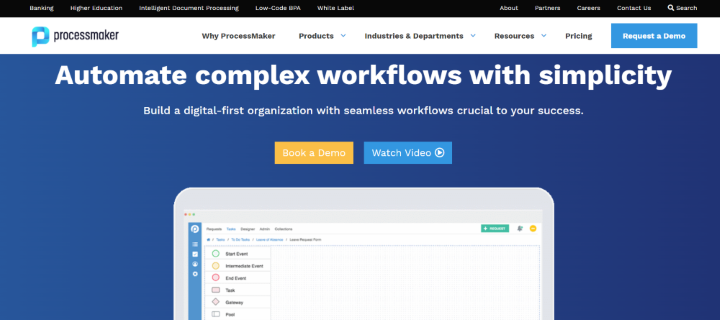 ProcessMaker is a low-code business process management (BPM) and workflow automation platform. Founded in 2000, it aids businesses in designing, automating, and deploying business processes.
Primarily, the platform offers a drag-and-drop interface for designing and modeling business processes, allowing non-technical users to construct complex workflows without writing code.
It also provides a user-friendly dashboard with extensive reporting and analytics capabilities that help monitor the status of workflows, identify bottlenecks, and facilitate decision-making.
Features and Benefits
1. Easy Workflow Design: ProcessMaker uses a drag-and-drop designer interface. This design is BPMN 2.0 compliant, allowing users to design their workflow easily without necessarily having to write code. This design can also be modified or enhanced whenever needed, providing flexibility in accommodating changes in business processes.
2. Integrations: ProcessMaker supports various integrations with third-party applications including CRM, ERP, and document management systems. It also supports RESTful API integration, broadening its scope for connectivity and compatibility with different systems.
3. Scalability: One of the notable strengths of ProcessMaker is its scalability. It is designed to adapt to the growth of an organization, catering to both small businesses and large enterprises. It can handle complex processes involving many tasks, users, and data.
4. Access Control and Security: ProcessMaker provides robust access control mechanisms, allowing administrators to define roles, permissions, and groups. This ensures the right people have access to the right information. Also, ProcessMaker complies with data security standards and regulations, adding an extra layer of data protection.
Limitations
1. User Interface: While the ProcessMaker platform is powerful, some users have reported that its user interface could be more intuitive. Users occasionally find it hard to navigate through different options, especially those unfamiliar with BPM tools.
2. Limited Customization: Although ProcessMaker offers a variety of tools and functions to create workflows, it may not support highly customized and niche processes. While the drag-and-drop interface is user-friendly, it might not provide all the specific functionalities some businesses need.
3. Technical Issues and Bugs: Some users have reported occasional technical issues such as slow load times or software bugs. While ProcessMaker's support team is generally responsive, these technical issues can disrupt business operations.
4. Learning Curve: Despite its low-code nature, users without a technical background can have a steep learning curve. It might take some time for such users to fully understand and utilize the platform's full range of capabilities.
Pricing
At the time of writing this article, ProcessMaker's pricing was not publicly disclosed on its website. They use a quote-based pricing model, which means the cost can vary depending on the business's specific needs, including the number of users, the complexity of the processes, and the level of support required.
Potential customers can contact the ProcessMaker sales team to request a custom quote. They also offer a free trial that allows users to test the software before purchasing it.
6. Kissflow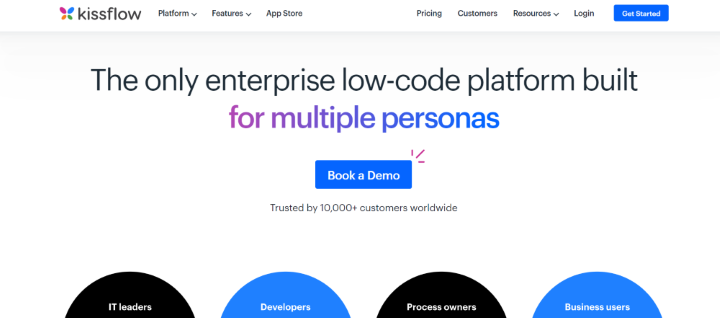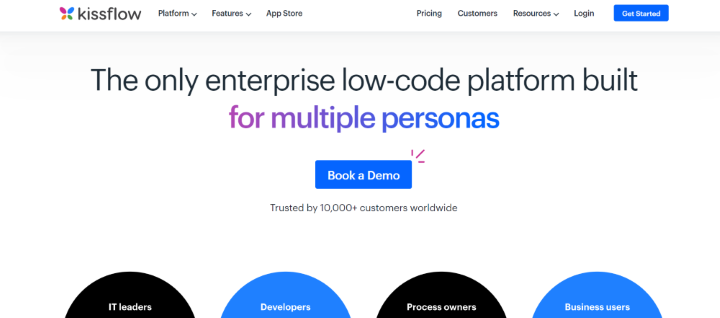 Kissflow is a digital workplace software that allows organizations to manage their work and automate business processes seamlessly.
Launched by OrangeScape technologies, this cloud-based software solution is known for its versatility, offering capabilities that cater to business process management, project management, case management, and collaborative work management.
As a business process automation platform, it allows businesses to build custom applications and automate various business processes, including HR procedures, approval workflows, and more.
Kissflow is designed to provide a visually intuitive and user-friendly platform for creating, modifying, and using business applications.
It features a drag-and-drop interface that simplifies the process of building and editing workflows, making it accessible for users without coding knowledge.
The software can be integrated with other widely used tools, such as Google Apps, Office 365, and Zapier, creating a unified digital workspace.
Features and Benefits
1. User-friendly Interface: One of the most appreciated aspects of Kissflow is its user-friendly interface. The simplicity of its design enables users to build and manage processes without any programming skills. This feature is essential for businesses that need to develop custom processes quickly and efficiently.
2. Integration Capabilities: Kissflow has excellent integration capabilities with commonly used applications, such as Google Apps, Office 365, and Zapier. This feature allows businesses to create a unified workspace to manage all of their tools and processes in one place.
3. Scalability: The cloud-based software solution scales effortlessly with the organization's needs. This means it can accommodate a growing number of users and increased workflow complexity without sacrificing performance.
4. Customizable Workflows: Kissflow allows businesses to create custom workflows that meet their needs. This level of customization makes it easier to adapt the software to the unique requirements of different business processes.
5. Real-time Reports and Analytics: The software includes features for tracking and analyzing workflow performance. Users can generate real-time reports that provide valuable insights into their business processes, helping them make informed decisions.
Limitations
1. Limited Advanced Customization: While Kissflow is user-friendly and provides basic customization options, it might not satisfy the needs of businesses requiring complex, advanced customizations.
2. Performance Issues: Some users have reported occasional performance issues, especially when dealing with larger data sets or complex processes. While these instances are not commonplace, they can cause inconvenience.
3. Limited Offline Functionality: Being a cloud-based platform, Kissflow's functionality can be limited without internet connection. This could be a drawback for businesses that operate in areas with unreliable internet connectivity.
4. Customer Support: While Kissflow generally provides adequate customer support, some users have expressed dissatisfaction with response times, especially in resolving complex issues.
Pricing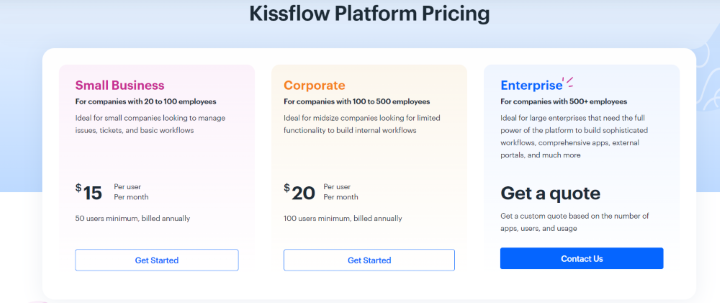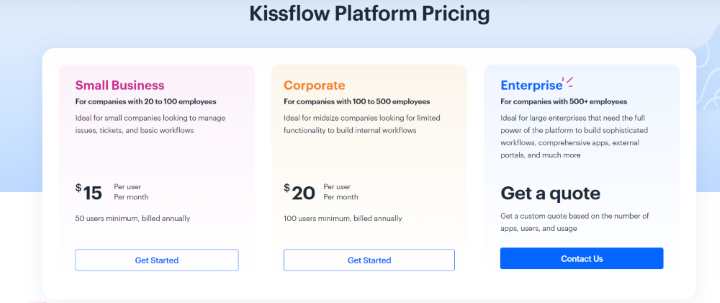 Kissflow offers a flexible pricing structure to cater to different business sizes and needs. There are three primary tiers: Starter, Professional, and Enterprise.
1. Small Business: The Starter plan is designed for smaller businesses and teams. It provides basic functionality and a limited number of users at an affordable monthly fee of $15 per user.
2. Corporate: The Professional plan offers more features, including advanced reporting and analytics, and supports more users. It costs $20 per month per user and increases accordingly, but the added features often justify the investment for medium-sized businesses.
3. Enterprise: The Enterprise plan is designed for large businesses with complex needs. It provides all features and supports a high number of users. Pricing for this plan is custom and requires direct contact with Kissflow for a quote.
7. Nintex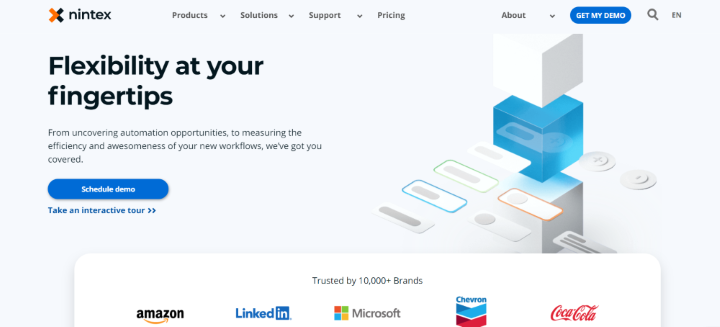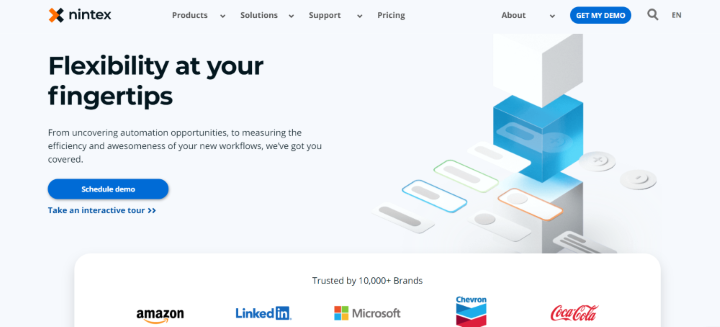 Nintex is a comprehensive toolset that facilitates workflow automation and process management, catering to businesses of all sizes.
Its feature suite includes process mapping, robotic process automation (RPA), mobile apps, document generation, and process intelligence. Its powerful process mapping tool, Nintex Promapp, is particularly noteworthy, allowing organizations to visualize and improve their business processes.
Features and Benefits
1. Versatility and Extensibility: One of Nintex's major strengths is its adaptability to diverse industries and business models. Nintex has connectors to many systems, including CRM, ERP, and databases, among others. Its ability to integrate seamlessly with cloud platforms like Microsoft 365, SharePoint, Salesforce, and others is a major advantage for businesses utilizing these platforms.
2. Process Mapping: Nintex Promapp offers a user-friendly process mapping feature that provides transparency into company operations. This tool allows businesses to create, navigate, share, and change business processes, increasing process visibility and facilitating collaboration.
3. RPA Capabilities: Nintex RPA enables businesses to automate manual, rule-based, and repetitive tasks quickly and easily, freeing staff to focus on more complex tasks. It offers an intuitive drag-and-drop designer, making automation accessible even to non-technical users.
4. Mobile App and Forms: Nintex's mobile app allows users to stay connected to their workflows from anywhere. Additionally, the platform supports responsive customizable forms that can be filled out from any device, improving data collection and management.
5. Customer Support and Training: Nintex provides excellent customer support and a wealth of training resources. Their online community, Nintex Connect, is a vibrant platform for discussions, tutorials, and shared solutions.
Limitations
1. Complexity of Interface: Some users report that Nintex's user interface can be complex and difficult to navigate, especially for beginners. A steep learning curve may be required to take full advantage of the platform's features.
2. Limitations of RPA: While Nintex RPA is a powerful tool, it has some limitations compared to other standalone RPA solutions. For instance, it might struggle with complex automation or very large-scale implementations.
3. Performance Issues: Some users report performance issues with Nintex, such as slow load times and delays in workflow execution. These issues can affect the overall user experience and productivity.
4. Limited Reporting Features: While Nintex provides basic reporting and analytics capabilities, they are not as robust or customizable as some users might desire. More comprehensive analytics features would be beneficial for deeper insights and process optimization.
Pricing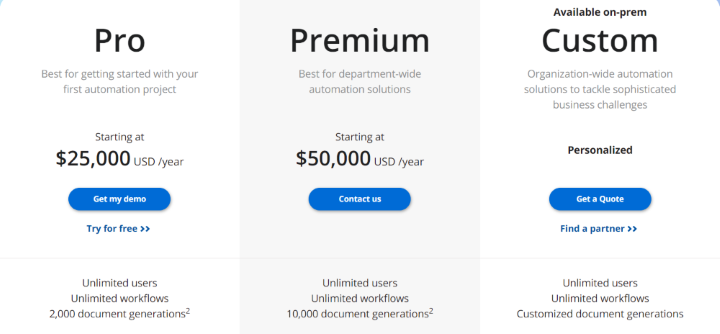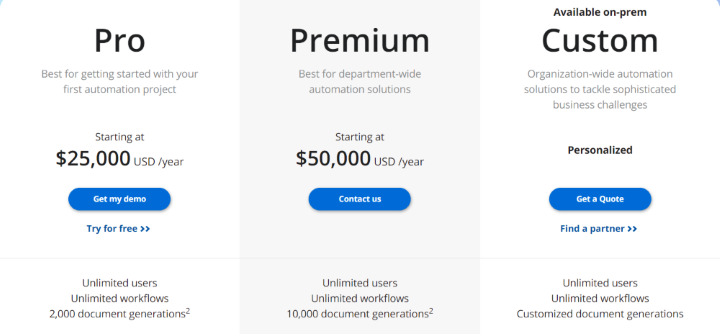 Nintex's pricing includes figures, although it is mostly based on a quote-based system, meaning that you have to contact the company directly for a personalized quote. Factors that influence the price include the number of users, the scale of the deployment, and the specific features needed.
The company offers separate pricing for its products, such as Nintex Workflow Cloud, Nintex for SharePoint, Nintex for Office 365, and Nintex Promapp. They also provide flexible licensing options to accommodate businesses of different sizes and needs.
Choosing the Right Alternative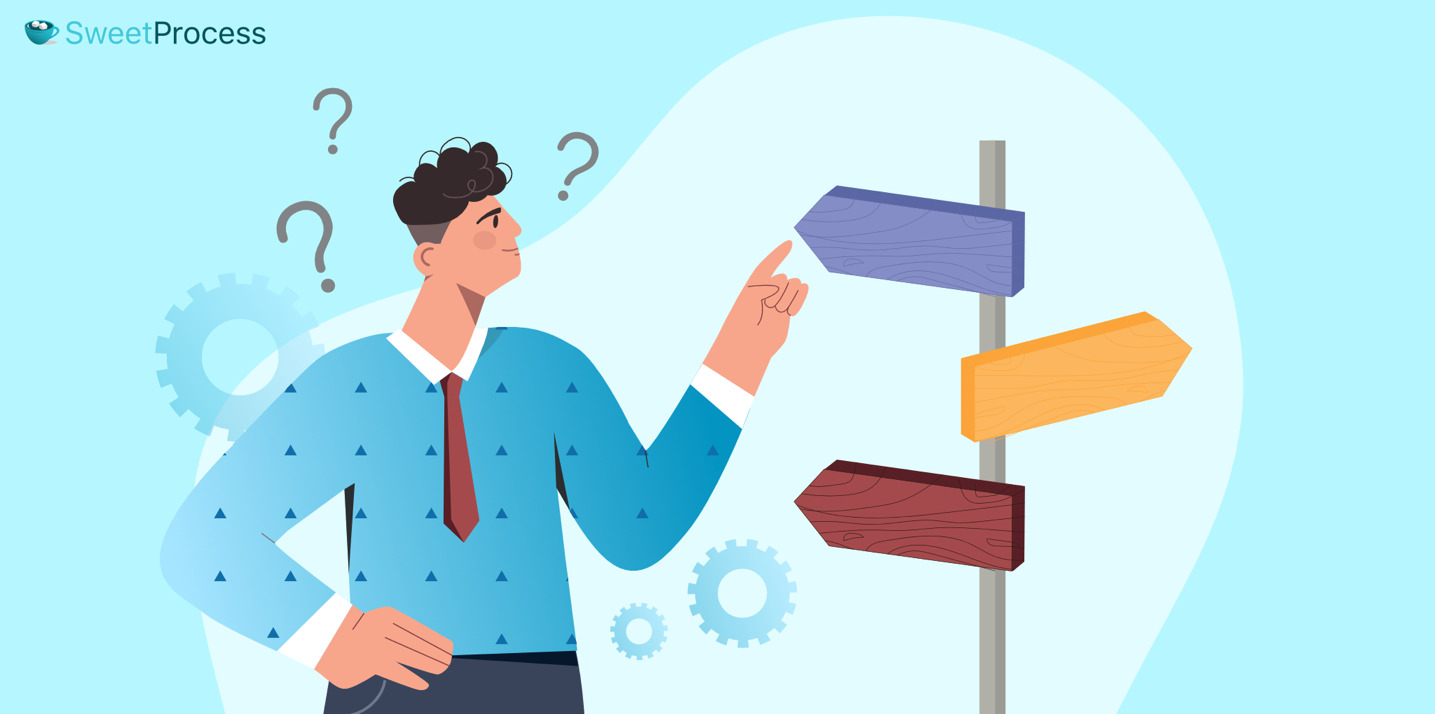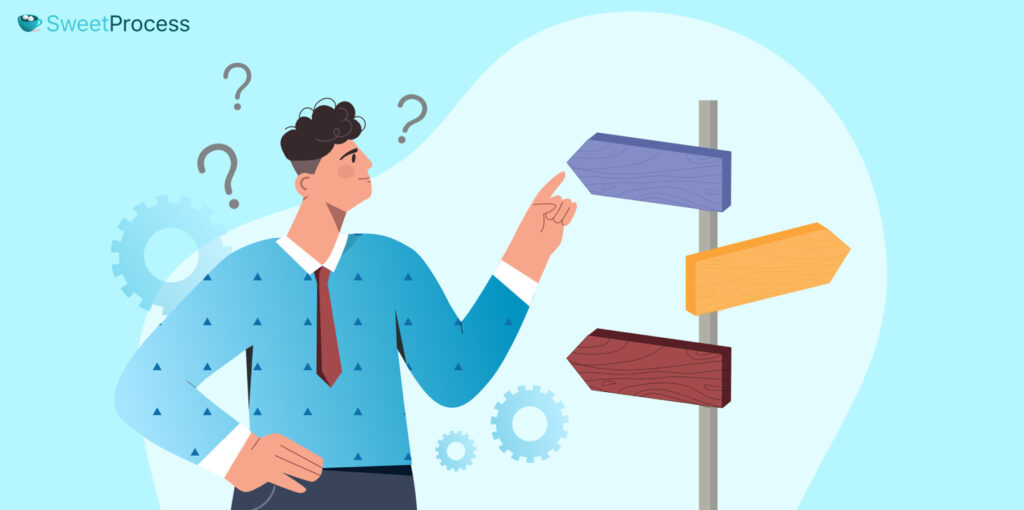 When choosing a business process management tool, several factors come into play to ensure that the tool aligns with your business needs.
Here are some crucial considerations:
Business Needs: It's essential to understand your business requirements before deciding on a tool. What problems are you trying to solve? Do you need a tool for creating detailed SOPs, or are task management and delegation more crucial for your organization?
Ease of Use: The platform should have a user-friendly interface. Users should be able to navigate the tool easily and create, manage, and update processes without much technical knowledge.
Budget: Pricing is a significant factor. You need to consider whether the cost of the tool fits within your budget and whether the features it offers provide good value for the price.
Scalability: The tool should be able to grow with your business. It should be able to handle more users, processes, and complexity as your business expands.
Integration with Other Tools: To streamline your operations, the tool should be able to integrate well with your existing software stack. This can help automate tasks, reduce data duplication, and improve efficiency.
SweetProcess stands out as a tool that checks all the boxes.
It is designed to meet diverse business needs, from documenting SOPs to task assignments and tracking. Its user-friendly interface ensures that anyone on the team can use it effectively without requiring extensive training.
In terms of budget, SweetProcess offers various pricing plans to cater to different business sizes and budgets, ensuring flexibility and scalability. It can support business growth, accommodate an increasing number of users, and handle more complex processes as your business expands.
Finally, SweetProcess' ability to integrate with popular tools enhances its appeal, allowing you to seamlessly connect it with your existing systems, thereby promoting better workflow and data synchronization.
To truly appreciate how this software can be a game-changer for your business process management, you need to try it firsthand, so sign up for the SweetProcess 14-day free trial.