How MonteVista Homes Helps Homebuyers Achieve the American Dream with Streamlined Business Processes
Last Updated on September 27, 2020 by Owen McGab Enaohwo


Introduction
Luke Pickerill, president of MonteVista Homes, helps home buyers achieve the American dream of owning a home by building custom homes at a production home value price. Building high-quality homes to clients' satisfaction require a high level of efficiency. However, a lack of effective business process documentation used to cause setbacks. An attempt to resolve the problem with manual documentation was unsuccessful. Luke was convinced there was a better solution out there, and he sought it out online. He found several software solutions, but SweetProcess stood out for many reasons. Read along to find out those reasons and how the organization leveraged them to improve their workflow. First, let us have a backdrop of the company.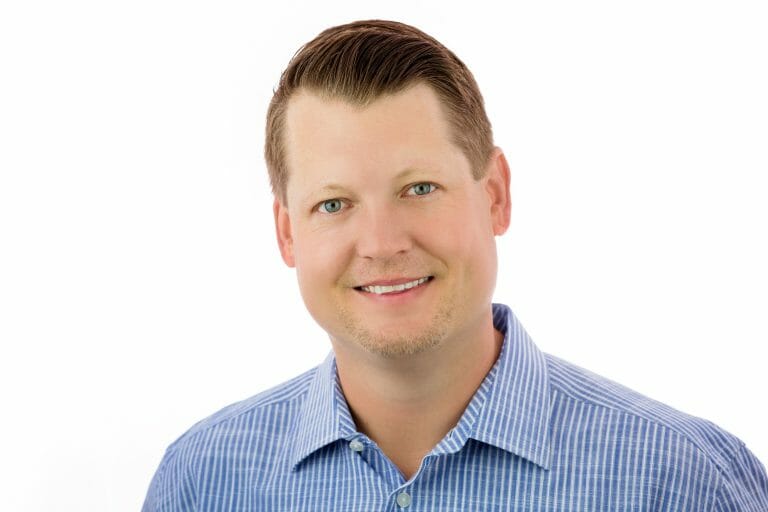 About MonteVista Homes
MonteVista Homes is a second-generation, family-owned home building company based in the state of Oregon. It offers clients a complete home acquisition experience from choosing a suitable neighborhood to choosing their preferred design specifications.
Prioritizing the comfort and safety of its clients, the company operates on a 250+ Point Proprietary Quality Control Assurance system to maintain high standards in all its projects. Its home designs are created to suit the taste and lifestyle of homebuyers in Oregon.
MonteVista Homes offers homebuyers good value for their money with competitive pricing. Its homes are built with high-quality materials and sold to clients at affordable prices.
Listen to the audio interview:
Listen to more customer stories and interviews like this:
The Biggest Pain Point
Construction work is highly technical. The intricate details can sometimes be complex even for an expert.
"It's actually a very complicated process. From an operational perspective, it's relatively complex," Luke admits. 
The job requires a lot of manpower and it takes the collective effort of everyone to achieve set targets.
"There are all of the day-to-day operations that go along with that, but then we employ about seventy-five to a hundred individual trade partners in order to get these homes built. Each trade partner may have anywhere between one to forty employees."
Although the various trade partners work on different projects, they all have to move at the same pace to complete the production circle. But there was a disparity in the knowledge base of workers that hindered a uniformity in operations. Luke laments that this was the hardest nut to crack.
"The most challenging part is the operational organizational side of it. You have, at any given time, fifty homes under construction. You have a certain number of trades that are involved in any given market group. As one trade gets ahead of schedule early or late, that can affect all other buildings simultaneously."
The team acknowledged the need for SOPs, but their initial approach did not yield the positive results they envisaged.
"We started by having loose leaf standard operating procedures (SOPs). We started to say: there's got to be a better way. We got all these loose-leaf papers. Some are over here on John's desk and some are on Suzy's desk, nobody knows what's going on." 
Finding the Missing Piece of the Puzzle
The essence of documenting business processes is to simplify and improve workflow. A software solution misses the mark when the business processes are still complex afterward.
"We set out to find a software solution. We looked at a couple of different options and SweetProcess was the one that really caught our eyes for a couple of reasons: it's really simple to use and to understand and to update."
Luke had his doubts about SweetProcess initially. For one who had documented business processes manually, he was afraid that the processes documented online could be lost. But he soon realized that his files were safe and secure on SweetProcess.
"I was a little bit skeptical in the beginning. You move from this paper world to this online world. It's like: what happens if I do all this work and it gets lost? But that being said, SweetProcess made it so really easy. It's just not complicated."
One of the biggest benefits SweetProcess offers its clients is that they can download their documents at any time even if they no longer want to use the system. You can go back to your old system, or move on to a new system, without worrying that you'll lose all of your hard work.
"I think it's far more than that, way more than that,"
Luke says when asked if the software pays for itself. 
The Game-Changing Effects of SweetProcess in MonteVista Homes
Customer satisfaction is at the center of the services MonteVista Homes renders. Luke gives us a hint of how the process works.
"Customers will come into our model homes, meet with one of our sales representatives, and really it's about the sales representative working with the customer to find that floor plan, that color package that really fits their unique style and taste."
It does not end there. The customer is invited to a design meeting to choose their design preferences.
"At that meeting, we will layout the floor plan and the colors and electrical and the plumbing and all of the different things that that individual customer is interested in."
The organization has been able to finetune their workflow by using SweetProcess in the following ways:
1. Easy and effective documentation
It is not enough to simply document your business processes. The impact lies in how well you utilize the documentation. The team at MonteVista Homes created SOPs on loose-leaf documents, but the papers were everywhere. They went a step further by creating desk manuals for every position in the organization, but no one was using them.
"So, we said we need a desk manual for every position in the company. We set out to write a desk manual. We got that done and we realized that nobody was going to read these manuals."
Having no one use a document that you worked hard to create can be off-putting. But there has to be a reason why no one is using it. In this case, the desk manuals were outdated and difficult to update.
"It's really difficult to maintain these desk manuals to keep them up to date and to keep them current. And with the way technology and systems and processes are changing and evolving in this day and age, we found it incredibly difficult to keep that up."
It was a different story with SweetProcess. Not only were they able to create SOPs easily, but they were also able to update them with ease.
"It's really simple to use and to understand and to update," Luke says. 
2. Seamless employee onboarding
The employee onboarding process can be taxing to both the employer and the employee. It gets more difficult in the absence of effective training tools. So much time is spent training employees in some of the simplest tasks. Luke had his fair share of this challenge.
"I remember some years ago when we would be onboarding a new employee, and it'd require days and weeks of sitting over someone's shoulder and going, this is how you do this."
Fast-forward to when they adopted SweetProcess and it was a different story.
"Now, with SweetProcess, what we have been able to do is develop these tracks which SweetProcess calls processes and so we are able to group these procedures and these training videos into these groupings so a new employee can come on board, they can learn about the company, they can learn about the job tasks and functions that are specific to their roles."
The onboarding duration has drastically reduced. It is a win-win situation for everyone.
"I've gone from needing to spend a whole week of training someone to a couple of hours training someone because of the SweetProcess libraries that we were able to create."
3. Accessible reference point
Every employer takes pride in having competent employees who can work with little or no supervision. You will have no time to do anything productive yourself when you have to show employees how to do everything.
"Getting away from this loose-leaf-like checklist that only one person was in control of and had access to, to be able to provide a training library supported by videos and checklists online that multiple people and multiple regions around the state can all access at the same time has been incredibly game-changing."
According to Luke, SweetProcess has been game-changing in all departments of his company including the sales department. His sales representatives are no longer unorganized because they now have a go-to document for all their work needs.
"It's actually been game-changing in almost every department, to be honest with you but specifically sales have been huge. We all know the typical sales stereotype. Salespeople are sort of unorganized. That's what makes some great salespeople. Being able to document in a step-by-step process and have that reference that they can go back to online, they don't have to carry around a pamphlet." 
Members of their construction services department are not left out. They now have an authoritative source to get any work-related information they need.
"I'd also say it's been game-changing in our construction services department. Our construction services will do all of the purchasing and estimating and a lot of the back-office function of building a home, and so it can be very complicated. Every city and jurisdiction that you work with has different requirements. Being able to document that in SweetProcess has almost eliminated the need for one-on-one training in some roles in that department." 
4. Hands-on customer support
Customer support is as important as the product or service acquired. There is always room for additional help even when the steps of using the product or service are outlined in a manual. SweetProcess's customer support has been of great help to Luke and his team in streamlining their workflow.
"As we started working with the software and working with the team at SweetProcess, anytime we would have a request, SweetProcess was there to help us implement and get that figured out. An example of that would be using videos."
The support team guided them on how to successfully use videos for training.
"A manual is great—steps numbers one, two, three, four, but now we have the ability to be able to integrate actual training videos into our SweetProcess manuals. So when a new employee comes on board and wants to learn how to do a process, here's a little three, four, or five-minute video that shows them exactly where to go and exactly what to do. It has cut down our training time dramatically. SweetProcess has been a wonderful tool in my opinion."
Useful Tips on Streamlining Your Workflow with SweetProcess
Luke shares some nuggets on how you can streamline your business processes with SweetProcess from his first-hand experience.
Do not be too detailed.
Put down the high-level checkpoints of what you need to do to complete any individual task but not at a micro-granular level.
"What I've learned throughout this process is that we set out to do this thing and we tried to get too granular with the operating procedures on our first go-around and it's like a paragraph for every step."
Identify the bottlenecks in your operations and fix them.
"I'll recommend that you analyze: where am I spending all of my time in oversight and training. And you just start to break down those core procedures into a minimum viable process and procedure, essentially a checklist inside SweetProcess, and don't get too granular with it in version one because it's probably going to change." 
Ready for the Next Big Goal
Business scaling is more feasible when your operations are in great condition. Having ticked that box, Luke says that their next big goal is to double in size.
"We are basically doubling in size. We were this year prior to COVID-19, now it'll be next year."
Do you want to take your business to the next level?
MonteVista Homes moved from struggling with documenting their business processes to scaling up by adopting SweetProcess. It started with recognizing a need for the right workflow software. Do you think your business needs such software too? Wait no longer, and sign up for a SweetProcess 14-day trial now.