How Atlantic Sapphire Transferred Its Operational Knowledge Between Facilities by Documenting Its Business Processes

As the technology process coordinator at Atlantic Sapphire, Stanley Kolosovskiy was tasked with ensuring that the organization's business operations were optimal, but the absence of an effective workflow system was a challenge toward achieving that.
He struggled with the software on the ground, despite having a minor in computer science and being a process-driven ISO 9001 certified auditor.
It was even worse for his colleagues who had neither a background in computer engineering nor were process-oriented.
Stanley took it upon himself to find better software to enhance their performances. He tells us how SweetProcess enhanced their goal of promoting an eco-friendly environment, and facilitated their international transition to the United States, keeping them on target through the challenges of 2020.
Let us get more information about the company for context before we proceed.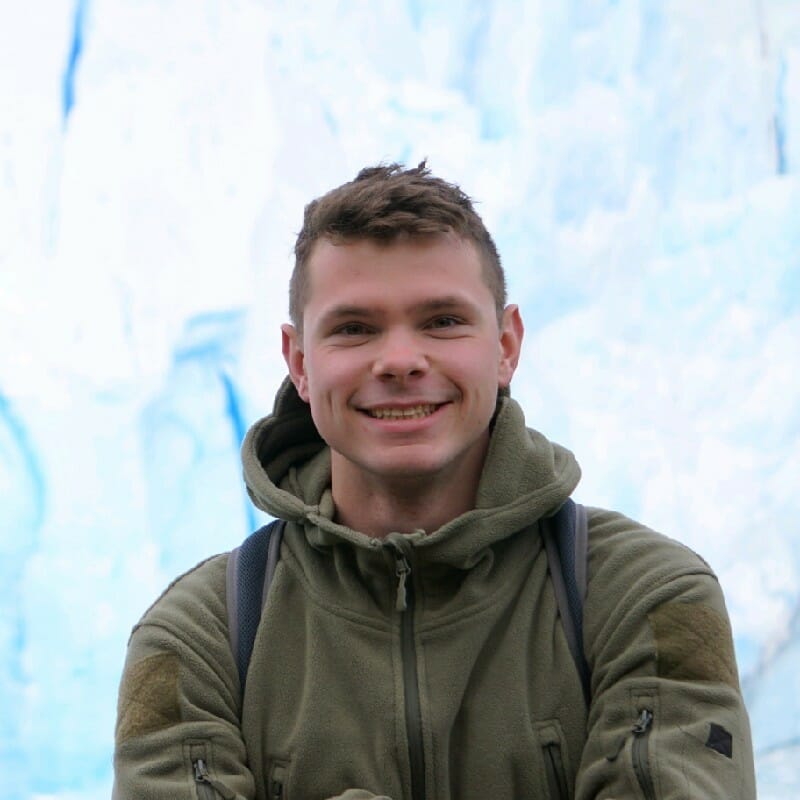 About Atlantic Sapphire
Atlantic Sapphire is a salmon farming company. It has changed from the traditional method of farming salmon in the oceans to land-based salmon farming to prevent harmful exposure to ocean creatures and water pollution.
Founded in 2010, Atlantic Sapphire is against environmental pollution caused by the continuous air transportation of salmon in non-sustainable packaging from one country to another, including the United States. It grows the fish at its facilities in Denmark and the U.S. and distributes them via road transportation instead of flying.
The company has been producing salmon at its Denmark facility, called Bluehouse, since 2011 and has produced more than 25 generations of Atlantic salmon. It recently harvested its first batch of salmon at its new Bluehouse facility in South Florida, and sells its salmon in stores across the U.S.
Listen to the audio interview
Listen to more success stories and interviews
The Biggest Pain Points
The emission of a massive carbon footprint when flying salmon to the United States was a concern for Atlantic Sapphire, and it resolved to produce the fish locally and sustainably. Doing that required strict adherence to operational procedures by employees. They needed standard operating procedures to guide them in their duties – but they were nonexistent.
"There's very little production (of salmon) here in the States, and it's a large market as well. By growing salmon here, we don't have to fly it because about a kilo of salmon takes a kilo of jet fuel, so it doesn't have to be flown all over the world. It can be made here, put on our truck, and distributed to the U.S."
Knowledge transfer was also a challenge. The company already had a facility in Denmark. There was a need to transfer the operational knowledge to employees in its new facility in the United States for collaboration and quality assurance.
SweetProcess: The Most Intuitive Software for the Job
The team at Atlantic Sapphire was not oblivious of the importance of workflow software. Stanley reveals that the company was trying to document its business procedures and processes when he started working there, but he found the system difficult to use despite having a minor in computer science and being an ISO 9001 certified auditor.
"I found a lot of the software funky. I went on a research spree to find what we could use and then I found SweetProcess. It was the most intuitive software that I found that basically anybody can use."
Being able to track employee activities on the software and assign tests to them were some of the features that initially got Stanley hooked to the system.
"I like to be able to check who has checked something. I'd say I really like how thorough it is in recording data. If I want to see what somebody has done or if they even visited the page or have they ever opened it before? That's huge for me and being able to assign tests as well."
Impact of SweetProcess on the Organization
"It's very powerful but it's also easy enough for somebody to get up and running. Probably in a 20-minute session, they know the basics."
This was what Stanley had to say when we asked him about using SweetProcess. He further tells us just how powerful the system was in setting things straight at Atlantic Sapphire:
1. Streamlined business process documentation
There are several workflow software systmes on the market to choose from. But as someone familiar with the terrain, Stanley understood that adopting workflow software was not the end of it. Software that is hard to use makes people abandon the processes documented in it, almost as though these processes do not exist.
"It's easy to use because procedures can be written as well as you'd like, but if they're not easy to use, they won't be followed. You can really have any software and put procedures in there, but if it's not easy to use, it won't be implemented."
The simplicity of SweetProcess allows employees to be part of the entire work process. They can spot when something is amiss and inform relevant parties.
"If something is wrong, they're able to bring that up to the manager and say, 'Hey, you know this says we're doing this every day and I'm clicking through it, but this is not what actually goes on.' It's very easy to manage changes."
2. Seamless employee onboarding and training
Any means to simplify employee onboarding and training is a keeper. It saves the organization time and enhances employees' confidence in their performance.
"It also shortens training times. It's a very easy software to say, 'Hey, read through this, and then we'll test you if you know what you're doing.' And with all those step-by-step instructions, it's really hard to mess up."
SweetProcess facilitates learning in the shortest time possible. A typical employee onboarding training would take weeks or months. But with this system, they have all they need to know at their fingertips when they start work. Employees can also easily refer back to it in the beginning, when procedures and processes are still new and unfamiliar. Stanley explains that this has reduced the number of questions asked.
"There's not a lot of questions about what needs to be done for the day on the operation side. You come in, there are these procedures. The training is right there if you need it. This is what you need to do, no questions asked, so it really helps make business processes go smoothly."
Experienced employees in the organization also benefit from SweetProcess when they have to switch roles or stand-in for their colleagues. They can instantly access any information they need on the system instead of spending time learning from scratch. This allows employees to feel more comfortable taking days off if needed, and not worrying that "the whole place will burn down" while they're gone.
3. Decentralized knowledgebase
Specialization in the workplace is a good work ethic because it enables workers to deliver excellent results based on their areas of expertise, but it can be a problem in the absence of a knowledge base.
"One of the first tasks I was assigned to do was our biofilter cleanings. Water flows through and nutrients are converted into something less harmful for fish, but you have to clean these as they end up clogging up…This was a whole procedure that took thousands of pages, but it all lived within one person's head."
Having such a vital process only in one person's head gives the person too much power and makes the organization vulnerable when the person is not around. It also puts pressure on that one person to work through illness, emergencies, or vacations because they're the only one who can do a particular task.
"Only when they leave do you really notice how vulnerable you are. But cleaning these biofilters, that was huge. SweetProcess helped me input even decisions. Looking at: 'Is the water still dirty? Yes, no, flush this again.' Looking at the levels and responding to other emergencies that could come up while you are cleaning so somebody could really take this and go through the whole procedure. It's very simple to use, it works well."
First-hand Experience is Key for Streamlining Your Business Processes
Tasked with documenting the processes at their Denmark facility, and then seamlessly transferring that information to their South Florida facility, Stanley explains that doing this effectively required being on the field to observe how things were done.
"Normally, I'd come to see how they do it. So, I'm out on the field. They're opening the valves, they're using these data systems to control water levels, and I watched them do it maybe once or twice and then I'd write things down preliminary on SweetProcess and try to follow what I've written to see if anything comes up."
By putting all of his field notes into SweetProcess and creating process documentation based on those notes, Stanley could create a system that both the Denmark and South Florida facilities could use right away, instead of waiting on Stanley to write, print, and distribute a traditional user's manual.
Doing More with SweetProcess
Pleased with the results obtained from SweetProcess, Stanley is keen on exploring ways to use the software to its maximum potential. He is focused on keeping workers at the organization informed and empowered on what they need to do at all times to avoid lapses.
"I just want to implement more SweetProcess everywhere because this means that everybody knows what's going on. Everybody has the right training and then also incorporating data collection there as well, so playing around with the SweetProcess API and being able to get more reports out of the data that's collected."
What is Your Take?
The team at Atlantic Sapphire was able to achieve its goal of preserving the ecosystem by growing salmon in an environmentally friendly manner. They also became more efficient in their duties with the use of SweetProcess in streamlining their business operations. You too can achieve your business goals by streamlining your operations easily with SweetProcess. Sign up for a 14-day free trial today.