How Good Nature Organic Lawn Care Increased Sales and Scaled Up by Streamlining Business Processes
Last Updated on September 25, 2020 by Owen McGab Enaohwo


Introduction
As CEO of Good Nature Organic Lawn Care, clients' safety was Alec McClennan's priority. The clients granted him and his team access onto their property on the basis of trust. One way to respect that trust was to deliver a great service. But there was a tendency for workers to drop the ball due to a lack of clarity in their manual procedures. Though the company suffered losses correcting these errors, it was nothing compared to losing clients' trust. Systematizing the business seemed like a good way to resolve the problem. Alec shares the story of how using SweetProcess made his employees more efficient.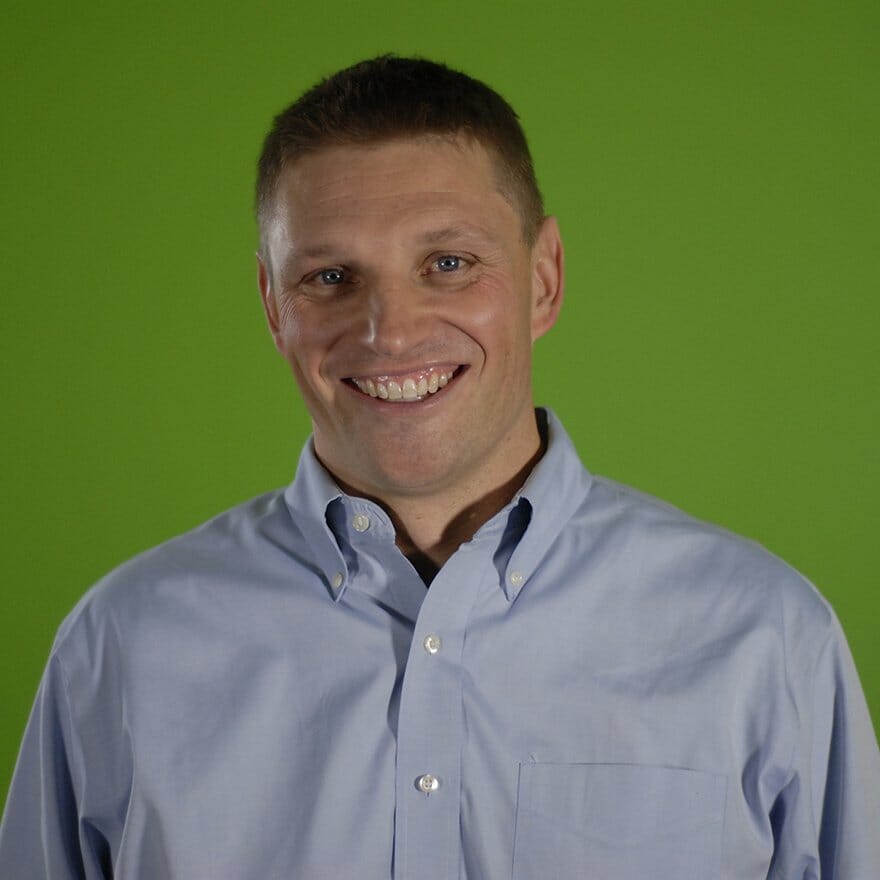 About Good Nature Organic Lawn Care
Traditional pesticides contain chemicals that are harmful to humans and pets. According to data from the Environmental Protection Agency (EPA), 95% of chemicals used for lawn care contain carcinogens. Using these chemicals endanger lives.
Do you get rid of your lawns for your safety?
With Good Nature Organic Lawn Care, you do not have to. The company makes use of purely organic ingredients in nurturing soil and thickening grass. It also creates a healthy mix of ingredients for lawns, giving them a survival edge over weeds.
Having been in the business for 21 years, the organization has the expertise and experience to grow healthy lawns without using chemical insecticides, fungicides, and weed killers.
Based in the United States, the company currently has 40 full-time employees.
Listen to the audio interview:
Listen to more customer stories and interviews like this:
The Biggest Challenges at Hand
Good Nature Organic Lawn Care takes pride in offering lawn care services with non-harmful organic products. It is important that these products are mixed and applied with strict adherence to safety guidelines. As a result of this, they documented their business processes in a manual and distributed it to employees. However, the information contained in the manual was not useful for long. The manual became obsolete as frequently as the company updated its processes to achieve better results.
"The biggest problem was that, as soon as they were printed, they became obsolete because you changed one way you were doing something or one product you were using or one way you were handling a certain situation, and all of a sudden, that's not right."
A significant amount of time was spent constantly revising the manual to bring it up to date. But that was not enough. Carrying it around and constantly flipping through pages was a task that the workers did not fancy. So the manual did not make much difference.
"I spent a lot of time chasing my tail around, fighting fires. Someone would do something wrong and then I would be dealing with the aftermath of it. That was very not productive," Alec laments.
Signing Up for SweetProcess: A Better Alternative
The happenings in the company already registered the need for a better system in Alec's mind, but not much was said of it. When a friend of his was going into business with a company that had a workflow management system, he was propelled to take action.
"We tried to do it in the past with a printed manual, but when my friend was going to get into this business, I thought, maybe I'd do that."
But before acquiring the software, he decided to check out similar products on the market just to be sure that he was getting the best. This turned out to be a good decision as he found SweetProcess. According to him, it was simpler.
"I thought, you know, this is really simple, it's a lot simpler than the other alternative we were looking at. I said, let's just do this and give it a try, and I really liked it. It's simple, it's easy to use and it accomplishes everything we wanted to accomplish."
But he had one concern.
The possibility of losing their data in SweetProcess after taking the time and effort to transfer it was something he was skeptical about. But that has not happened after using the system for several years.
"I think it's nice that we can download everything into hard copies and Word documents if we want to just have a record every so often."
There is nothing to worry about. You can have your data out of the system whenever you want.
Tackling Challenges Head-on with SweetProcess
Like every business, growth is at the top of the company's agenda. Alec acknowledges that this was part of the reason why they wanted to systematize.
"So that we can grow and do what we do for more people, help more people. Without systematization, growth becomes painful because it's just more work to do to get people up to speed. But when we improve our systems and training, then growth becomes fun, and that's what it should be."
SweetProcess made the organization's growth fun in the following ways:
1. Simplified employee onboarding training
New employees need all the help they can get to fit into the new shoes they are stepping into. In light of this, it is standard practice for organizations to train them through every step of the processes they will be executing.
But this is not always as easy as it seems.
A lot of time and effort are invested, and sometimes the training lingers for too long at the organization's expense.
This was the situation at Good Nature Organic Lawn Care until they adopted SweetProcess. Employee onboarding became more interesting.
"I loved doing new hire training with it because we could just link to all the processes, have them go learn about it before we talk about something, and then we do the training and they have that as a reference to check back into."
2. Effective business process documentation
An organization's communication skills are put to test in documenting their business processes. Sometimes, people have a grasp of an idea or a concept but are unable to pass the message across to others effectively. This leads to a misunderstanding, and the receiver of the information interprets the messages incorrectly.
There was a back and forth about getting the right information using the company manual.
"You train someone on something and…maybe it wasn't good documentation about whether they've actually been trained, and maybe there was some miscommunication. They heard one thing and you said something else."
Updating the processes was also a problem with the manual. Alec says this was one of the biggest challenges they encountered.
"I think it was more of probably time dealing with those manuals and revising and printing. The big thing was the time."
Rather than discarding the entire processes and starting from scratch, they could easily tweak the existing processes in SweetProcess.
3. Standardized operations across the board
In the absence of standard operating procedures, there is no uniformity. Employees operate on individual processes. Such "freedom" is counterproductive as different processes produce different results.
An organization achieves its goals easier and faster when everyone is on the same page. With a standardized system, expanding to new locations is easier. There is no need to set up new processes. The new location simply adopts the existing processes.
"It enabled us to open a couple of new locations which is a big deal for us. We continue to look for new locations to grow and be able to get somebody started with running a branch of ours."
That is not all. Alec says their sales have also increased.
"Our new sales have doubled annually and I think part of that is because we can do things more efficiently and more people are doing things correctly."
Migrating to SweetProcess: An Opportunity for Improvement
With existing processes already on the ground, Alec and his team started transferring them into SweetProcess.
First, they listed all the things that employees needed to know how to do. Afterward, they asked employees to personally write how they were executing tasks under their watch. Interestingly, they found out that some of the employees' individual processes were more effective than the ones they had in place. So, they adopted these processes as the standard to achieve better results.
"In the process, we realized that the way they were doing things could be a lot better. So, it also helped us to not only document but also improve our own processes."
Growing Bigger and Bigger
SweetProcess has given the company the time to accomplish more results, and they are putting it to good use. It is all about more growth and expansion.
"Our focus right now is opening a new branch this year 2020. We are trying to find the right candidates for that right now."
What is your take?
Good Nature Organic Lawn Care has become more efficient, has increased sales, and scaled up by creating better systems with SweetProcess. They already had the expertise, they just needed a system to make their work run smoothly. SweetProcess can help you maximize opportunities in your business. Sign up for a 14-day free trial today.