How MiPA is Scaling up With Streamlined Business Processes

The owner of MiPA, Emma Mills, is dedicated to helping business owners and entrepreneurs focus on growing their businesses. She and her team handle the back-and-forth communications between business owners and their customers that normally take time. 
To help businesses stay focused, Emma and her team have to be organized and on top of their game. They handle repetitive tasks so business owners can spend time on the things they love to do most. 
While the competence of her employees wasn't up for debate, it became apparent that they needed a more effective workflow tool to keep up with the growing needs of the business.
They soon discovered SweetProcess, and the operations at MiPA have never been more solid. In this case study, Emma shares her experience with using SweetProcess with us.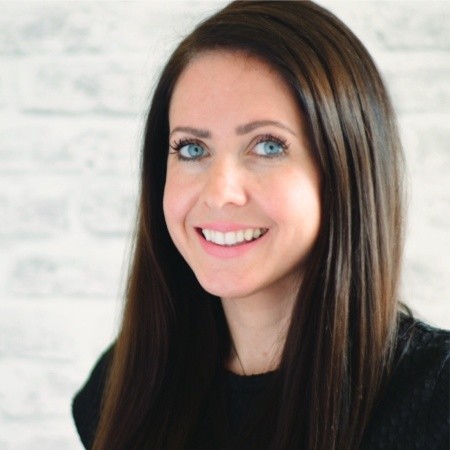 About MiPA
MiPA is the UK's number one award-winning choice for virtual PA (personal assistant) support and call answering services.
With freedom and fun as its core values, the organization gives business owners the freedom to do the things they enjoy doing and have fun without worrying about wasting time on low-energy and time-consuming tasks such as answering calls and managing diaries.
Established in 2007, MiPA has grown across the UK and answers 2,000 calls daily.
MiPA upholds its philosophy "We exist to make your life better" with a superb team that works around the clock to keep its clients' businesses running and thriving. 
Listen to the audio interview
Subscribe for more customer success stories
The Biggest Game Changer
Handling the communication needs of many businesses is no small feat. With so much going on, things can easily slip through the cracks without proper organization.
Emma and her team understood that to be efficient, they needed to document their processes but the tools they were using fell below the mark.
"We dabbled a little bit with Dropbox in terms of just having some folders and putting in a Word document that had some basic steps in it. But it quickly became apparent that, yes, it might work if you've got maybe ten processes, but we needed something that was gonna take part of the management out of it for us." 
Giving the unique needs of each business, they also needed to offer a personalized service to each customer. With the systems they had, doing this effectively used to be a challenge. They were unable to log in the various processes for different businesses. 
According to Emma, the biggest game-changer of using SweetProcess is the ability to offer a custom service to their customers. 
"By the nature of what we do, we are carrying out lots of bespoke things for different businesses. It's not just like we have one product and it's done exactly the same way…. We have like 350, 400 customers now. SweetProcess has helped us to really scale up our service in a bespoke way. It's enabled us to serve people in the way that they particularly want." 
Thrilled at the Prospect of Using SweetProcess 
When it became clear that the organization needed a workflow software, the next big question was how to find the right software. Thankfully, Emma didn't have to look too far. An employee working on their lead generation had used SweetProcess and he recommended it to her.
Seated in the boardroom, Emma and her team were thrilled as they watched a video on the SweetProcess homepage. In the video, a business owner was able to go snowboarding because he had taken care of his business needs using SweetProcess. 
"It stuck in all of our minds that once you get all this good stuff done, you can either go snowboarding or you can go and do the things that you enjoy doing, so we started with SweetProcess."
As one who helps business owners do the things that they love, SweetProcess resonated with Emma and she went for it. 
"We've been using it for five years now and I don't know how many individual processes there are in there, but there's a lot," Emma says. 
The Benefits of Using SweetProcess at MiPA
The decision to implement SweetProcess at MiPA wasn't a difficult one. The entire team agreed that they needed a system to help them streamline their processes, especially as they were scaling up. Although the tool came highly recommended, they couldn't say for sure whether it was effective since they hadn't used it.
So, what happened when they started using SweetProcess? Did it live up to expectations? Well, Emma says it did in several ways.
Let's have a look at some of the ways SweetProcess has enhanced the operations at MiPA.
1. Improved Business Processes
Business process improvement is a continuous activity for creating effective processes in an organization. As your business terrain changes, you must make necessary amendments to your processes to keep them useful.
We asked Emma about the most valuable features of SweetProcess. And according to her, the ability to improve a process stands out as it has helped them to improve their business processes for the better.
"Number one is the ability to amend a process, improve on it. You can get that signed off. You can see when it was done, when it was changed, and it's invaluable with our clients. For example, if we take over managing somebody's inbox and then after maybe a month of working together, they'll say, 'Actually, I'm gonna let you act as me now. You can reply to emails.' We might add in some more steps on how to handle that really well. So SweetProcess is a really cool thing that allows us to see the audit trail."
If there's a query down the line of why a process is done a certain way, the track record in SweetProcess serves as evidence to show what was done and why it was done. That way, the team can prove to the client that they are competent.
2. Seamless Employee Onboarding and Training 
Employee onboarding and training are two of the biggest areas that MiPA has benefited from using SweetProcess. As a growing business, they hire new people frequently and it's important that these new hires are up to speed with their duties to be efficient. 
"We onboard staff and team members quite regularly. The signing off, somebody actually signing their name to say, 'Yeah, I've read this process. I understand it and approve it.' It's helped our training step up again to go, 'Okay, well you know this person onboarded three weeks ago. We can see that they've fully understood and they've signed off that they've gone through these training modules.'" 
When new hires tick off the boxes of understanding their tasks, the entire team is assured that they have an additional competent hand to make positive contributions to the company. 
Established employees also benefit from SweetProcess as it enables instant training, especially when they need to stand in for absent colleagues. Instead of having business operations halted, they can save the day by getting all the work instructions that they need in SweetProcess.
"God forbid that all of my team was sick on the same day, I should be able to go into a task, click the SweetProcess link, and at least like 90% of it is there for me to be able to go through to carry out the steps. Of course, you can't 100% processize everything, there's always little nuances or things that you can't control, but the majority of how to carry something out is there."
3. Centralized Knowledge Base
Do your employees always ask you questions on how to execute their duties? If you don't have a system in place where they can get all the answers they need, then you have to be ready to answer all their questions.
If employees aren't clear on what to do and don't ask questions about how to do it, there's a high chance that they'll make a mistake and cause damage.
Implementing SweetProcess took care of the question-asking by Emma's employees. Rather than spending time answering questions, they are directed to the system to get whatever answers they need.
"It's had a massive impact internally on our own business. In our office where maybe a new team member will ask, 'How do I do X?' and I'll hear Matt, my ops manager, say 'Have you checked SweetProcess first?' Most often, the answer is in there because it's like this really great collection. Before you ask any question, just go in there and check. If it's not in there, then we'll write a process to cover it."
SweetProcess also helps MiPA in dealing with clients directly. Processes for their duties are outlined in the system to let the clients know what they are doing and keep track of their activities.
"We do end up creating and running a lot of processes for our clients. In the very same way we have SweetProcess for MiPA, we have SweetProcess whereby all of our clients, if we take something off, we build the steps behind it. We create the processes so it pretty much directs and helps our team get 90% of any task done. It's a massive part of the backbone of our business for sure."
Leveraging SweetProcess to Scale Up
It's no longer business as usual for Emma and her team. Thanks to SweetProcess, they now operate on a different level, one that's more effective. Continuous scaling is top on their list. And now, they are committed to acquiring 20 new customers a month. 
Here's How to Streamline Your Operations
As one who has successfully streamlined her business operations, Emma advises that you break it down because taking it all at once can be overwhelming.
"You need to just break it down into, 'Okay, what was the last question that somebody asked me? Or what was the last problem that happened?' And just solve that one thing and write a process that solves it. Set yourself a target of say, 'I'll write one a week.'"
Are You Ready to Streamline Your Operations?
You just read how Emma and her team scaled up their business by streamlining their operations. All they had to do was implement the right system. Sometimes, having competent employees isn't enough. You need to empower them with the right tools.Did you know that SweetProcess offers a 14-day free trial? Yes, you can use it for 14 days without paying a dime and you don't need a credit card for that. Sign up for it today. And just like Emma, you'll be glad you did.