How Operoo Empowered Employees and Scaled Up with SweetProcess
Last Updated on September 29, 2020 by Owen McGab Enaohwo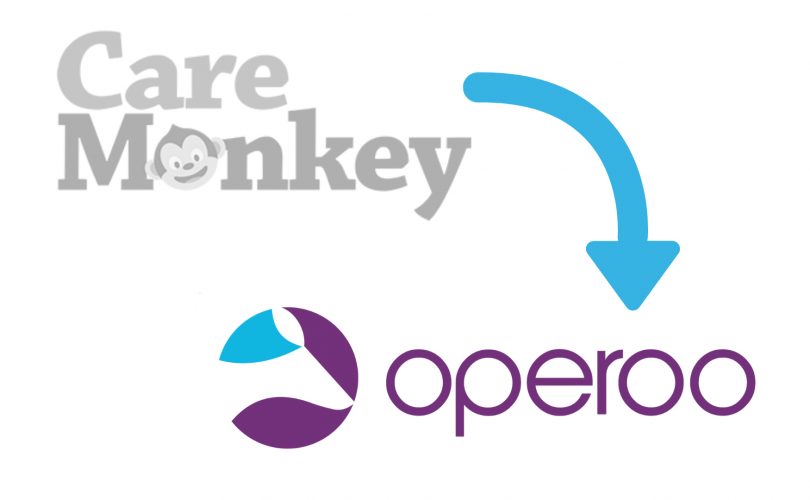 Introduction
Troy Westley is the CEO at Operoo, an organization that helps businesses, especially schools, go paperless by automating their paperwork. As a fast-growing startup, many new processes were required for new departments and team members. Troy found himself having to explain every process to every team member and that was slowing him down and wasting valuable time. It was immediately apparent that to scale the business and be as efficient as possible they needed a way to manage the multiple tasks that were required to run sales, marketing, finance, and customer support operations.
Maintaining a high level of performance was a challenge with the manual processes they worked with. There were many opportunities for steps to be missed or things to be not done correctly. But all that changed when they adopted SweetProcess. Troy could finally relax, knowing that his employees had things under control. He tells the story of how they used SweetProcess to streamline their processes. First, let us get a little information about the organization.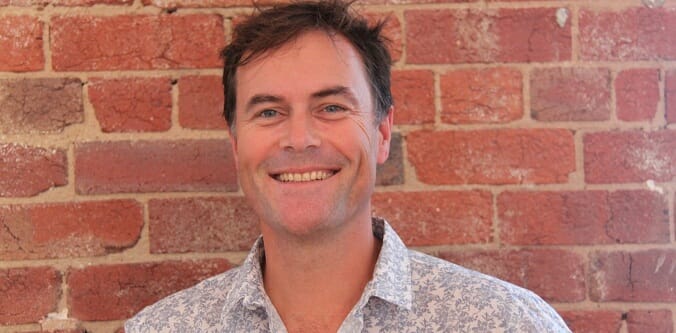 Listen to the audio interview:
Listen to more customer stories and interviews like this:
About Operoo
Operoo is an automation service provider that enables institutions like schools to streamline paperwork into electronic formats.
An average school does hundreds of paperwork tasks in a day—communicating with the parents or guardians of their students and executing their internal processes with staff. All those tons of paper creates inefficiency that slows down operations. Operoo clears their desk, putting everything on a system. It allows for a smoother and smarter mode of operations by automating staff forms, consent forms, field trips, medical forms, group messaging, payments, and incident reporting.
Headquartered in Australia, it has data centers in other countries such as Ireland, the United Kingdom, and the United States. Its current full-time employee capacity was 25 at the time of the interview, now 36.
The Biggest Pain Point
Operoo had developed 100's of processes to support onboarding, HR, sales, marketing, and customer support. Every task was documented in Google Docs to give employees a directive on what to do and how to do it. But the documentation was not enough as they still needed human guidance, asking several questions.
As CEO, Troy was at the receiving end of the questions. He had to explain even the most basic procedures including setting up email signatures.
"It sounds like a really basic thing but there are 20 minutes, there's half an hour explaining something to every single person that you've got to set up new accounts for," he laments.
Understandably, it was tedious having to explain things over and over again. In addition to that, his business suffered losses for their inefficiency.
"That's just hard. I can't quantify it in dollar amounts. It's not only people's time, but time in rectifying mistakes because if people missed steps, things don't happen the way they are supposed to, and then one or more people have to rectify the errors so that the job gets done. It just makes you way more efficient when everybody knows exactly what to do."
Signing Up for SweetProcess: A No-Brainer
Tired of micromanaging his employees, Troy went on Google to find a system that would enable him to standardize their processes. He came across several systems but SweetProcess stood out. Intrigued by the system, he signed up for a free trial, and there was no going back. It was what he was looking for.
"It's just purpose-built for managing processes. That's what I was looking for. I was looking for something that would do this really well."
Was Troy skeptical about signing up for SweetProcess?
"No, I wasn't. I checked it out on your website. I read about it. I tried it out. And I thought, yeah, no-brainer, and I just signed up and went for it. I liked the system a lot."
Troy developed an instant fondness for SweetProcess because it had the capacity to meet the dire needs of his business. He gives us more details of how those needs were met.
How SweetProcess Repositioned the Organization
Scaling up is a common business goal—one that is achievable when business processes move smoothly. It is a collective effort of everyone in the organization as their little drops of water build an ocean.
In the case of Operoo, the CEO had a grasp of the business process, but he alone could not do it.
"It's hard to scale if you repeatedly have to show people the same thing. I've got really important things to do in running a business. It's just a no-brainer to try to systematize as much as you can so that everybody is doing what needs to be done."
By systematizing their processes with SweetProcess, the organization benefited in the following ways:
1. Seamless employee onboarding and training
Employee onboarding is a crucial activity in an organization. Employees have to be familiar with the procedures and processes on the ground in order to execute them. It is always a learning curve. The earlier they understand the processes, the better it is for the organization as it saves them time and resources.
With a stack of business processes in place, employee onboarding at Operoo was always a herculean task. Troy would spend a significant amount of time putting them through basic things.
"I was the CEO, and I was onboarding all the employees myself. So I just had to remember: oh, I need to give you access to this, you need to do that. It was taking a ton of time onboarding, somebody, even to show them how to set up their signature in a Gmail system and in our CRM system."
Things changed drastically the moment they started using SweetProcess. Instead of continually training employees individually, Troy would refer them to SweetProcess to get the information they needed.
2. Quality assurance and sustainability
Delivering great results consistently is a proven strategy for building a good reputation and earning customer loyalty. There is the trust that comes with knowing that, come rain come shine, a business can deliver at the same high quality.
Getting to this level requires a provision of standard operating procedures that are accessible to every member of the organization regardless of their location. Troy and his team were able to pull this off using SweetProcess.
"We've got employees in four different countries. Everybody knows what they are supposed to do and how to do it. I don't have to worry that things aren't being done right because it's clear. There's consistency throughout the organization."
3. Easy and comprehensive documentation
Inefficiency is not necessarily a lack of documentation problem. Sometimes, documentation exists but employees cannot use them because they are not comprehensive enough.
Troy started out documenting his business processes in Google Docs in his early attempts at systematization. He made the Google Docs available to his employees, hoping that the documents would guide them through tasks, but that was not the case.
"You can document those things in a Google Doc or Word or whatever and put them on the internet, but you still need a tool to share that information."
How you document the processes and share them matters. They have to be outlined in a simple way that is easy to understand. Sometimes you need to not only tell workers how to execute tasks but visualize it to them using images.
"SweetProcess has a beautiful interface for clearly articulating the steps that people need to take to achieve certain tasks. We use a lot of images in our SweetProcess processes to show people exactly what they need to do, and that just saves everybody time."
Using SweetProcess is not rocket science, Troy says:
"It's not a difficult system to use. You just go in and create something…. That's why I like it so much. There's no rocket science. It's just a really good tool."
4. Business independence and employee empowerment
Systematization helps businesses to become truly independent. Some businesses have a knowledge gap among employees with a select few understanding some business processes. Business can hardly function when the "powerhouse" of the organization are indisposed.
There is a need to empower employees and close the knowledge gap with the provision of a resource containing all business processes for reference.
"Whenever I find myself having to explain something to a person for the second time, or to a second person the same thing that I've explained once to somebody else, I document the process."
As the CEO of the organization, Troy had a grasp of all the operations in the organization. But he understood the implications of everyone depending on him for guidance. So he used SweetProcess to create a go-to resource for all work-related information.
"The percentage of time that I have to explain to people how to do something has probably been cut by 90% because a lot of the time I can say: correct, good question, and then I send them the link to that process."
By doing this, the organization is fully independent. The boss does not have to be around to tell people what to do because they have all the information they need in SweetProcess.
Going Global with SweetProcess
By streamlining its business processes with SweetProcess, Operoo has established itself as a top player in automating organizations' paperwork in Australia. Next on its list is to get into the global market.
The company has made huge investments in its products and hires in the US and the UK, fine-tuning its product developments to suit these markets.
"We are trying to grow from a successful Australian business to a successful global business and SweetProcess is helping us do that."
What is it going to be?
You have read how Operoo used a single system to streamline its business processes and empower its employees. Doing these helped the organization to grow, venturing into the global market. You can replicate their success in your business. It all starts with signing up for a 14-day free trial on SweetProcess.