How Optiable Improved Performance and Increased Productivity with SweetProcess
Last Updated on September 22, 2020 by Owen McGab Enaohwo

Introduction
Running a business of document management software for lawyers, CEO of Optiable Craig Bayer had a dire need of documented processes to get things done. He sought to meet this need by documenting the processes manually. But navigating them was a hard nut to crack. Micromanaging employees was part of the day's job, and it was taking up a chunk of his time at the expense of other important tasks. Systematizing operations was a huge relief for both Craig and Optiable. Craig takes us through the journey of how the company's business processes improved with SweetProcess. Let us get an overview of the organization to put things in perspective.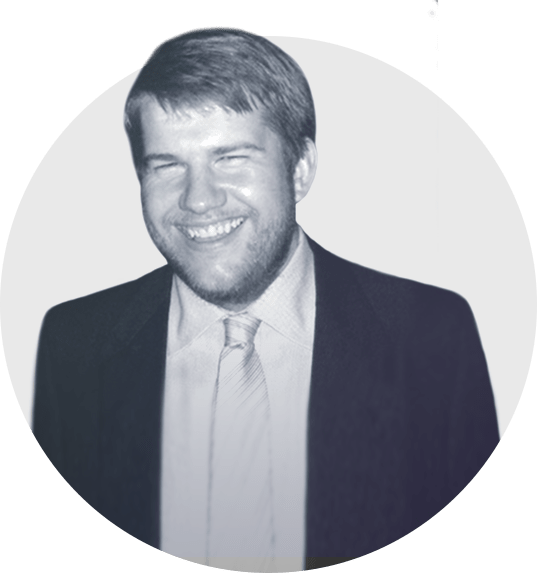 About Optiable
An average law firm has a stack of activities on its plate, including preparing legal documents, meeting with clients, and making court appearances. Juggling all of these together creates a stockpile of work, slowing down their operations. This is not favorable in the fast-paced legal terrain.
That is where Optiable comes in.
The company helps law firms to leverage technology in streamlining their workflow. It gets rid of old and less productive structures, creating more organized structures for them with specific tools that align with their businesses.
By harnessing the latest productivity tools, practitioners can work on the go without being restricted to their physical offices. They get to be on their A-game as they focus on their expertise, getting victories for the clients.
Based in Louisiana, the organization currently has three to five full-time employees, depending on their workload needs.
Listen to the audio interview:
Listen to more customer stories and interviews like this:
The Biggest Pain Point
Difficult days are part of running a business. But when such days are constantly recurring with uncertainties about what to expect, it is a red flag.
Craig and his team could not execute the simplest of tasks and be assured that all was well. There was always a chance that something was amiss. No matter how hard they tried, there was a lack of trust among them about their efficiency. Tasks could not be ticked off without multiple verifications.
"We always would be triple checking our work," he laments.
It became clear that the employees were not totally to be blamed for the problem. Manually sorting out hundreds of items on a checklist is hectic. There is a chance for things to slip through the cracks. As CEO, it was all on Craig to keep watch and fix broken ends.
"I'd stay up at night or go through and check everything over and over again because you really didn't have a good way of verifying that."
All those hours spent fixing things would impact any business negatively.
The Instant Decision to Sign Up for SweetProcess
Burned out by the challenges in his business, Craig spoke to a good friend about it. His friend told him about this system he had heard of that could solve the problem. Craig looked it up, and he was instantly hooked by the features.
"We were just talking on the phone and he told me that he had heard about it from someone and I just checked it out and I was like: Oh my gosh, this is exactly what I want."
Was Craig skeptical about signing up for SweetProcess? He says he was not. He saw how the system functioned, and he fell in love with it.
"No, I wasn't because I just saw how it worked and how simple it was. We immediately started creating processes in there.

I had no issues at all on pricing or anything because it was just something so critical that we had been looking for for so long. We tried so many other products and stuff like that. It was pretty instantaneous."
Craig's action is relatable. When you find a solution to a problem, it is only logical to grab it.
Did his excitement about signing up for SweetProcess last for long? Did he get the value he sought out? Keep reading to find out.
How SweetProcess Impacted the Organization
Growing a business requires a strong support system. All the business activities going on can be a handful. You spend all day trying to keep things together with little or no time to take actionable steps for scaling. A lot of time passes by and you are still in the same spot.
Craig was aware of this and decided to systematize his business to avoid it.
"There's really no way to grow or scale a company if you don't have systems in place. You'd just have to stay where you were. You couldn't add more clients, you couldn't make more money, and you couldn't hire more people. None of those things could happen. You could never take time off either because no one knew how to do anything."
Those words could not be truer.
SweetProcess helped the organization in the following ways:
1. Document business processes comprehensively
Business processes are only as good as how well they are documented. The essence of documentation is to provide useful information on how to do things. If the message is not communicated effectively, it loses its mark.
"We would put together Excel files and things like that. I tried everything, Google Docs, and Word documents…."
But those tools did not make much impact. With SweetProcess, however, it was easy to document their processes, adding images and videos where necessary to make it easy for employees to understand them.
2. Organize workflow and increase productivity
Disorganization at the workplace stifles productivity. Clutters of work scattered everywhere can make employees mentally exhausted even before they start working. Resuming work every day was a struggle for Craig because he did not know what to expect.
"The typical workday before was just like: Oh God, are we going to be able to get through this day? What do we have coming up? What's on the horizon?"
The story changed for the better after they started using SweetProcess despite doing more work than before.
"Now, everything is a lot more relaxed even though we are doing more work than we were doing before. Once you have everything in a list, it's just a lot easier to work rather than not knowing what's on that list. We don't have that uncertainty anymore."
3. Enhance employee efficiency
A lack of confidence in employees' abilities to execute tasks independently is worrisome. You need to always be available to guide them in doing things. This dependency stems from inadequate work information.
By documenting their business procedures and processes in SweetProcess, Craig was amazed at how his Virtual Assistant got things done swiftly.
"I would record myself, talking into my microphone doing tasks, and then I would send that video to a Virtual Assistant who happens to be on a different time schedule from me. And I'd be like: create a SweetProcess for this, and they would just go through and create a procedure or policy or process in SweetProcess, just doing everything that we did."
4. Automate recurring tasks
Recurring tasks are a big part of business operations. These may be little but important tasks that need to be checked off. But with other bigger tasks at hand, there is the tendency to forget them. Leaving them undone affects the entire business process.
SweetProcess helped the organization to set recurring tasks on autopilot.
"There's a couple of things that are super difficult that we would never do…. The recurring tasks, all those little weak points, the stuff that you know you should be doing but then you don't end up doing and we just set all those as recurring tasks and now they always just get done."
Future Goals: Focusing on Increasing Clientele
Now that the company has systematized their operations, they are reaching new heights and breaking bounds. Scaling up is top on the list.
"We do about 50 projects a year. And I think this year 2020, we would like to go up to 80. We are going to add 30 more clients that we can onboard in a year."
Ordinarily, doing this would not be possible due to their small size. But as Craig says, doing it is not just possible but easy.
"For a company our size, we tell people that doing 50 is a lot, so I think that going up there is even more but everything is so systematized now, it's like an assembly line that I think it's pretty easy to actually do that now."
Do you want to systematize your business?
There is just so much that workers can do single-handedly at the workplace. This understanding propelled Craig to systematize his business, and it turned out to be a great decision. Not only are his employees more efficient at what they do now, but they are also doing a lot more work than anyone could imagine. You too can achieve more results in your business. Kick-start the transformation by signing up for a SweetProcess 14-day free trial.