How Tameer Inc. Empowered Its Employees by Creating an Accessible Knowledgebase with SweetProcess
Last Updated on December 2, 2020 by Owen McGab Enaohwo

Introduction
As president and chief executive officer at Tameer Inc., Bilal Farooq was the go-to person for all work-related questions. It did not seem like a problem initially until the questions became unending. Employees would call to inquire about the minutest detail. Keen to put an end to that cycle, he sought a system where he could document all the answers that his employees may need about their work. When he discovered SweetProcess, the software was so easy to use that he was able to devise his way of using it to make his workers more efficient. He tells us about his unique way of using the system and more in this case study. First, let us get background information about his company.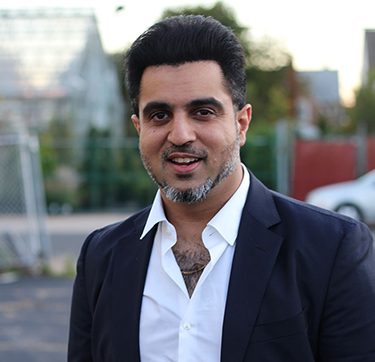 About Tameer Inc.
Tameer Inc. is a mechanical construction company that specializes in HVAC, industrial and commercial refrigeration, controls, shop drawing, fire stopping, maintenance agreements, and more. The family-owned business prioritizes quality in its delivery to guarantee customer satisfaction.
Headquartered in New York City, Tameer Inc. has a team of professionals with ample experience in the industry. Its brand commitment entails excellent customer service, customer safety, high quality, and timely delivery.
Founded in 2010, the organization offers its services in various parts of the United States, including the entire New York State (namely Nassau County and Suffolk County) and New Jersey.
Listen to the audio interview:
Listen to more customer stories and interviews like this:
The Nightmare of Answering Countless Questions
Every business owner's dream is to get their business to a point where they do not have to be involved in every aspect for things to move smoothly. But when employees do not have the information they need at their disposal, it is understandable that they run to the person who can give them the information. Bilal had to juggle between being the CEO and the knowledgebase—an experience that he describes as a nightmare.
"It was like a nightmare. It was like a rollercoaster. Every day was like a monkey dance; people would call you and be like, 'Hey, when's the next holiday? Are we taking the Fourth of July off? How do we do this? How do we do that?' And it wasn't easy from hiring to training."
He was spending too much time answering repetitive questions at the detriment of his work as the head of the organization. He tried to document their processes manually in handbooks, but it did not work. Getting his workers up to speed was a struggle.
Discovering SweetProcess at a Crucial Time
Having the right workflow system makes a difference in employee performance. It simplifies the business process by giving them the necessary tools to be efficient. Finding the right tool was a hard nut to crack for Bilal.
"We couldn't find anything to write down procedures. We had employee handbooks, we had everything. We had printed stuff. We had multiple things which were not working, and we couldn't find the right software which could solve all the problems,"
He laments.
When his consultant told him about a software called SweetProcess, he was curious to know more about it.
"First of all, the name just clicked me, SweetProcess. I said, 'Okay, what is it?' I looked at it and I thought it was just another thing, and then the prices were very inexpensive."
He gave it a try and he got hooked. 
How SweetProcess Saved the Day at Tameer Inc.
The name SweetProcess may have caught Bilal's attention, but it took a lot more than that for him to adopt the software in his company. His business operations were far from where he wanted them to be and he needed a system that would do justice to them. Let us take a look at how SweetProcess impacted his organization.
1. Flexible documentation
The whole idea of documenting business processes is to make them comprehensive and accessible. SweetProcess is designed to be used by anyone for documentation. Bilal had firsthand experience of this. He found SweetProcess so easy he devised his own way of using it.
Instead of following the standard method of documenting their business processes in a step-by-step manner from the onset, the CEO waited until anyone asked him a question about work and then he entered both the question and its answer in the system.
"Anybody calls me with a question before I answer, I put that question and answer into SweetProcess. You can call it my company's Google. Anytime you have a question for me, instead of putting down steps and processes, I have questions and answers in there."
Having entered all the questions about his business processes into SweetProcess, employees now know where to go when they need anything.
2. Rapid employee onboarding and training
The employee onboarding and training process is key to an organization's success. Getting it right creates employees who are competent at their job—a win for the organization. Tameer Inc. enhanced its onboarding process by making SweetProcess a part of it.
All the answers that new employees need about how to do their jobs are available in the company's SweetProcess software, and they are taught how to use the system effectively.
"We made SweetProcess training mandatory. What people do is that the first two days in the office, they just learn where the questions are, where the answers are, how to navigate through it, how to Google it, how I type the question and look for an answer. I make them go through all the questions and answers and then we have somebody review how they are using it."
Employees are not under pressure to know everything about their jobs within a short time. They can get all the answers they need once they can navigate through SweetProcess.
3. Effective time management
Time is of the essence at work. A lot of time is wasted when people are constantly distracted from their duties. Bilal used to spend several hours answering questions from his employees and clients but all that changed when they started using SweetProcess. Rather than spending hours explaining things to his employees, he directs them to the system. He no longer spends hours explaining things to his clients either.
"It's probably saving me ten hours a day because people would call me and ask me different questions. My clients would call me: Hey, what's the procedure to get a permit in New York City, and that would take me forty-five minutes to explain over the phone. Now, I just go in there and I have the procedure in there. I just copy and paste it and email it to them."
He has more time on his hands to focus on more important tasks in the organization's best interest.
A Word of Advice on How to Streamline Your Business
The flexibility of SweetProcess allows users to use it in ways that are suitable for their business. Bilal chose to document questions and answers about his business in the system and it worked well for him. He advised a friend of his to do the same, and the outcome was positive.
"I said, 'Listen, whenever you get a phone call, write that question and answer it in SweetProcess. You are probably going to do that thing for the next six months, and after six months, you will never have to pick up your phone [again] forever.'"
Bilal advises anyone who wants to document their business processes to do the same. 
Gunning for Massive Growth
Growth is an indication that an organization is on the right track. Bilal and his team are all set for achieving massive growth going forward, and they are taking SweetProcess along with them on that journey.
"With that rapid growth, SweetProcess will come in very handy. All of my questions and answers will be there. We will just give a new username and password to the next person we hire and train them,"
Bilal explains.
Are you ready to streamline your business?
Adopting the right system was all Bilal needed to stop answering endless questions in his business. As he said, SweetProcess saves him about ten hours a day, making him more productive. You can use SweetProcess to resolve the unique challenges you are experiencing in your business operations. Sign up for a 14-day free trial today!