How Brooks Law Group Increased Employee Efficiency by Improving Existing Business Processes
Last Updated on September 25, 2020 by Owen McGab Enaohwo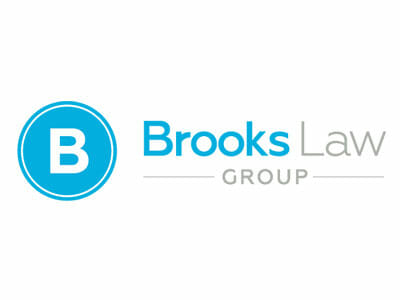 Introduction
As Administrator/HR at Brooks Law Group, Laura Johnson was not new to business processes. The firm had quite a number of processes for rendering their services to injured and disabled people. But these processes were manually managed, and there was only so much they could do with them. Employees were not able to work independently without guidance. This dependency hindered efficiency, causing operational setbacks in the organization. Switching to SweetProcess simplified their systems and allowed for better workflow. She shares details of how the system made their organization more efficient. First, let us take a look at the company's profile.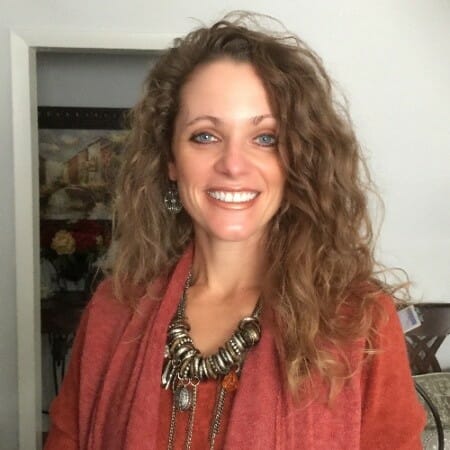 Listen to the audio interview:
Listen to more customer stories and interviews like this:
About Brooks Law Group
Brooks Law Group is a personal injury law firm that specializes in assisting accident victims get the help they need within the confines of the law.
The trauma and damage suffered by people involved in accidents can be devastating, and the complexity of the legal system makes it difficult for them to get due compensation or justice. Brooks Law Group has an arsenal of attorneys with the experience and practical skills to pursue such cases in the best interest of their clients.
The legal professionals at the firm have empathy for their clients and channel that energy toward getting justice for them. The provisions for personal injury cases differ according to the degree and events. The firm has a grasp of the various conditions and makes strong arguments for their clients with the goal of achieving success.
With offices in Lakeland, Winter Haven and Tampa, Florida, the firm currently has 31 full-time employees.
Acknowledging Room for Improvement
Business processes are meant to guide employees through tasks. When these processes are in place and employees ditch them, preferring to get guidance from people instead, there is a problem. There is a chance that the processes are ineffective. Laura experienced this firsthand.
"Employees were more dependent on me, even though it was on the server. They would have access to processes, but they would still lean more heavily toward me concerning questions and directives in some things," she laments.
What happened if Laura was not available? Employees would either be idle or make mistakes in trying to get things done. In the end, the organization suffered the consequences of their inaction or mistakes. This is not good for business because anyone can be indisposed at any time by unforeseen circumstances. It is important to keep the business train moving in the absence of any one employee.
Signing Up for SweetProcess: An Easy Buying Decision
Recounting how the organization made the decision to sign up for SweetProcess, Laura says that the decision was made by her and one of the firm's partners. According to her, it was easy because the need to improve their existing system was obvious. The features of SweetProcess seen in the demo they watched showcased its ability to meet that need.
"It was me and one of the partners, the managing partner. He and I chose to do it together, and it was a pretty easy process. I don't remember there being any difficulty in purchasing and implementing. You did good in your demo to show the benefits."
The benefits of SweetProcess did all the convincing Laura and the managing partner needed. What exactly are these benefits? She tells us more below.
The Remarkable Benefits of Using SweetProcess
Proactive businesses are constantly looking out for ways to enhance their operations. This is vital in keeping up with developing trends and competition. In light of this, Brooks Law Group sought a better system in order to have "fluidity throughout the firm."
SweetProcess made the organization better in the following ways:
1. Effective business process documentation
Documenting business processes requires tactfulness. In the absence of tools that guide them to stick to the essentials, organizations often end up documenting unnecessary information. They are left with redundant processes that are of little or no relevance. It feels like they do not have any processes, as employees abandon the documents because they are not helpful or overly complicated.
"I've not known us without processes. From my perspective, we have always had processes in place. SweetProcess, though, has made it easier to access the processes. It has made it more organized because we have multiple offices."
SweetProcess made their existing processes more useful with its simplified documentation features. Every detail contained in the system serves a purpose.
2. Standardized operations across the business
An organization is a corporate entity with staff working to achieve common goals. Ticking off items on their to-do list is more attainable when everyone is on the same page. When people work with the same processes, they get the same results. The reverse is the case when they try to make do with different processes.
"Switching to SweetProcess simplified our systems, made us more uniformed, and gave us easier access being a cloud place where we could go at any time. It's structured and productive."
Employees across the organization's five offices work with the same procedures despite being in different locations. They access documents in the cloud from anywhere, at any time. The management plans better, knowing that everyone is in sync with their agenda.
3. Enhanced learning and training
Coming into a new position or project is a learning curve for even the most intelligent and skilled workers. They need some assistance in getting the hang of things. This is completely normal, unless it becomes an unending process. It feels as though you are babysitting employees when they are supposed to look after themselves. This was the norm in the organization before using SweetProcess.
"In the event that we onboard a new employee or an employee is assisting in an area that is not their norm, we point them to SweetProcess to find a directive."
For Laura, being able to do this was liberating.
"It's liberating for a manager. To me, it's like: I don't have to be available all the time to answer questions because they can go there. I keep speaking from a manager's standpoint. But even from a peer's standpoint, not having to interrupt, intrude upon your peers' performance, not having to interrupt their workflow because you can go to SweetProcess yourself and find what you need."
4. Uninterrupted workflow
Keeping the workflow running smoothly and uninterrupted by unforeseen circumstances is in the best interest of any organization. This is more pertinent when there is a need for their services with clients waiting for them to deliver. Achieving this with manual processes is a tall order because the people executing the processes may not always be around sometimes, due to circumstances beyond their control such as sicknesses, accidents, or even deaths. This is always a difficult situation for businesses as they struggle to function.
By using SweetProcess, the law firm was able to document its processes and make them available to its workers. Everyone became privy to all work-related information as deemed fit by the management. When any employee is indisposed, their colleagues can perform their duties, using the documented processes as a step-by-step guide.
"Everybody is on the same page, so in the event of death or sickness, disease, vacation, or whatever, our operations can still function fully. Anybody can jump in at any given time, at any given role, according to the process as in being able to keep things moving forward."
Migrating to SweetProcess Successfully
Since they already had processes on the ground, Laura and her team simply transferred the processes into SweetProcess. Doing this on SweetProcess was easy—thanks to the various features provided. They assigned an employee to get the processes up to standard. Once everything was well-organized, they introduced it to their staff. Everyone was trained on how to use it.
"We transferred our information from the server into SweetProcess, and then began with that. We had to initially dedicate an employee to get it the way we wanted it to be, getting everything organized."
Focusing on Growth Moving Forward
Now that all their processes are sorted out, what are the next big goals for the company? Laura's response was succinct:
"We are a growing company. So keep growing, keep moving forward."
Do you want to improve your business processes?
The game-changer for Brooks Law Group was improving its business processes. They moved from being on shaky ground to solid ground in regards to their systems. You can take a step toward solidifying your business processes by signing up for a SweetProcess 14-day free trial.