How Network Doctor Improved Customer Service and Streamlined it's Business Processes to give their Customers Peace of Mind!
Last Updated on May 22, 2020 by Owen McGab Enaohwo

Introduction
As director of operations at Network Doctor, Joel Mizrahi's topmost priority was crystal clear: to give their customers peace of mind. However, achieving that was a tall order. He and his team had trouble accessing vital information needed to resolve customer support issues. So much time was wasted looking for information on how to fix the problems, which elongated the resolution time, often to the customer's detriment. In order to improve the impact of customer satisfaction on their business, Joel sought a centralized system to document and streamline their business processes. He tells us about the transformation in this case study. He is joined by the company's director of service delivery, Cenon Hipolito. First, let us give you a brief overview of their organization to better understand their journey.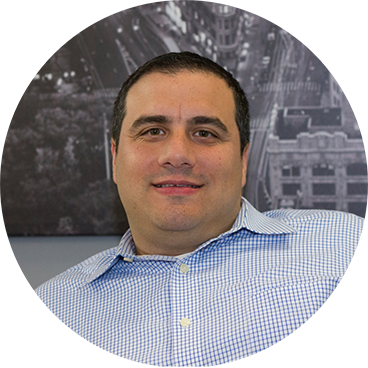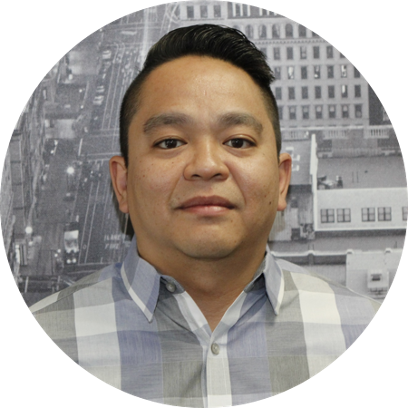 About Network Doctor
Network Doctor is a support service company that offers technology solutions to both small and medium businesses, helping them to leverage technology to fine-tune their operations and maximize productivity. Its services include rapid-response support and advanced IT consulting executed by an expert team of IT personnel.
Working closely with businesses, the organization caters to their technology needs, giving them adequate time to focus on their business operations. It adopts a proactive strategy in tackling tech-related issues heads on, leaving no blind-spots unattended to. With 57 employees currently under its belt, Network Doctor offers its services in various capacities, including full-time and project-based engagements.
Listen to the audio interview:
Listen to more customer stories and interviews like this:
Fulfilling an Uphill Task
Due to the nature of their business, Network Doctor deals with its customers on a highly-priced virtue—trust. Their customers entrust their technology operations in Network Doctor' hands so they can focus on the frontlines of their businesses. Joel explains this, saying:
"Our company basically gives our customers peace of mind. We are handling their technology, ensuring that their business runs. By handling their technology and making sure their tech is running smoothly, we are basically allowing them to run their business which is what they want to focus on. They don't want to focus on technology." 
However, when dealing with a diverse group of clients, a one-size-fits-all approach did not cut it. They had to create different procedures to suit the particular needs of each client. Due to ineffective documentation, the best processes they could come up with were complicated, no thanks to the Word documents and ticketing system they were using.
"The biggest challenge that I feel that we had was because we have a wide array of clients, there are different procedures, there are different things that some of our clients prefer us to do. It's a matter of getting those procedures correct for each of our clients depending on what they request and what their preference is."
The orderliness needed for a support service company to function efficiently was not on the ground. With work documents scattered all over the place, their efficiency was hampered. Lamenting over this, Cenon says:
"We used to actually have like Word documents that we would put step-by-step in our emails we'd send around. We'd have these documentation steps in our database system. It's fine but it's not ideal because the formatting is not standardized."
The onus was upon them to nip it in the bud, otherwise, their reputation as professionals in the support service business could be jeopardized.
Leveraging SweetProcess for Success
Satisfying its customers has always been in the blueprint of Network Doctor. This is non-negotiable, especially because it is in the customer service business. As a B2B service provider, a sure-fire way to convince their clients of the efficiency of the IT solutions they offer was to first satisfy their needs. Hence, they sought out an effective workflow documentation software—SweetProcess. In Joel's words:
"We knew we had to do it to take our company a step further to be able to provide the best kind of support that our clients demand and expect from us…. It was a matter of really buckling down and making sure that we are efficient."
SweetProcess impacted the organization in the following ways:
1) Effective documentation of processes
Processes are part of every aspect of an organization's operations. Many business owners and managers have a grasp of their business processes. However, they do not work alone. Working with team members, there is the need to pass their expertise onto others. Failure to do this, mistakes are bound to happen, causing the organization irreparable damages.
Using SweetProcess, Joel and his team had fewer reasons to be worried about their output as their business processes were documented in the most comprehensive manner to guide everyone on tasks to be executed. According to him:
"Being able to create a procedure and have everything step-by-step and actually assigning it to someone that may need some remedial training on a certain subject and seeing that they have actually reviewed it was a huge thing."
2) Timely employee onboarding
Employee onboarding is often a long and tedious process. New on the job, employees need some training to get into the swing of things. This can be difficult even for the most skilled employees as they struggle to get accustomed to the new job without making mistakes. The organization also feels the heat, spending resources in trying to get them up to speed. Expressing the impact of SweetProcess on their organization's employee onboarding, Joel states that:
"My mind-blowing result is in terms of new hires. So it takes a long time to onboard a new team member. With an IT company, you use multiple pieces of software. When somebody starts, they get assigned to review these processes or procedures. They are able to review it. There's less of a learning curve when they are actually using the software because they already have the overview." 
New employees now become efficient in their job, making positive contributions immediately.
3) Reference point for guidance
Micro-management at the workplace is neither beneficial to the organization nor the employees as it stifles growth. As a top management staff, having employees continually asking you questions about how to do their job can be frustrating. No matter how helpful you want to be, you are bound to get tired of it.
Do you stop giving them the information they need and watch them make mistakes? No, of course not. But you do not have to answer every question the moment it arises.
If employees had a go-to document to get all the information about the business processes they execute, there would be no need to worry. This was the situation when Network Doctor started using SweetProcess.
"When we get a request, we are able to just know that we have that standardized location where everybody can access and the engineers know where they are going to go to grab that information, they know where they are going to grab that information and follow that on a step-by-step basis."
Having a reference document is not only beneficial to new employees. It also comes in handy to the tenured and skilled ones when they need to stand in for absentee workers, move into new positions, or execute new projects.
4) Seamless employee learning
In a dynamic work environment, continuous learning is key to stay abreast of developing trends as businesses seek better ways to operate and cater to their customers. Time is of the essence. The best workflow tools are needed to simplify the learning process. Joel explains how SweetProcess helped their organization to meet this need:
"We would have someone create documentation, and we would have a new person test it out. And with the ability to add the screenshots in there, and using arrows to point to where exactly someone should be clinking on, after seeing that someone could easily follow the documentation that way without having to babysit them. That was pretty much the only test that we needed."
A New Dawn for Network Doctor
The positive developments the organization sought out became a reality soon after they started using SweetProcess. In the past, they had sleepless nights over the simplest tasks. Recounting the experience, Joel says:
"You think about something as simple as creating a new user account. Different clients have multiple different applications, multiple different ways of doing things. Being able to document that and document it in a certain order that makes sense is something that did keep us up at night."
All that is over now as they operate more efficiently. Cenon is full of excitement when he says that things are now
"definitely smoother. Less frustration, less redoing work, and more comfortable."
The Interesting Story of How They Discovered SweetProcess
Seeing how far Network Doctor has come by finetuning its business processes with SweetProcess, we were curious to know how the organization came across the software. According to Joel, it was a "gift" from a former employee.
"One of our former employees actually saw SweetProcess. I'm not exactly sure how he found it but we implemented it. It was easy. It was user-friendly. It gave more options than our ticketing system or any old Word document would be able to give us. It sort of evolved from an old employee who brought it in there to us fully utilizing it."
The user-friendliness of SweetProcess was the hook for Joel.
"Having a business like ours where we wear multiple hats, we don't have the time to take a two-week-long course to be able to figure out how to use a piece of software…. Just how user-friendly SweetProcess is was a great thing for us."
Focusing on Their Next Big Goal
There is always a new mountain to surmount in business. Organizations are able to embark on new projects only when their current operations are optimal. By using SweetProcess to streamline its business operations, Network Doctor is motivated to work smarter in the best interests of its customers and employees, Cenon reveals.
"From our perspective, it's always a matter of working smarter, not harder. It's a matter of finding more ways of providing automation and efficiency in order to smooth out the work that we do now, and allow us to run things more smoothly by being more efficient and not stress out our employees."
The Ball Is in Your Court
It is amazing how Network Doctor raised the bar in its customer service by simply streamlining its processes. It all boils down to getting maximum value.
Value is an invaluable asset in business. It translates to both monetary and non-monetary benefits. Do you want all these benefits in your business?
Sign up for a 14-day free trial on SweetProcess.