Top 20 Apps to Help Boost Your Team's Productivity
Last Updated on September 7, 2022 by Owen McGab Enaohwo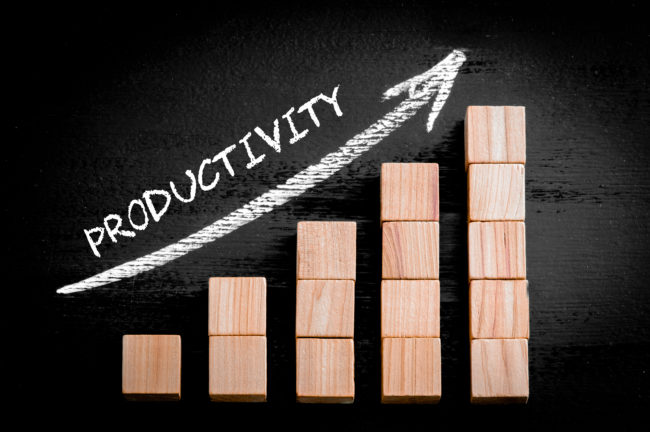 Image credit: EngageSelling
The COVID-19 pandemic has drastically transformed the way work is being done all over the world, particularly in the regions hardest hit by the virus. Businesses, commercial offices, basic services, and even government offices had to switch to a different work environment all of a sudden. Although there are still some essential services that are currently operating during the crisis, most of the workforce has switched to a work-from-home setting to be able to continue operating.
Even though work-from-home is the norm right now, working remotely is not something new. In fact, the remote industry has been constantly increasing over the years, with big businesses incorporating this model into their work environment. In fact, several workers working from their homes claim that they are able to get more tasks done at home.
Buffer's 2019 State of Remote Report also reveals that despite employees having the freedom to work from any location, 84% of remote workers still prefer completing tasks from home, instead of cafes, co-working spaces, and other locations.
Working from home can be a huge challenge, especially for employees who are not used to this work setup. But what is more challenging is working remotely and coordinating with your team regarding your tasks or projects. It is a lot easier if you work alone, but working with a team means communicating round-the-clock, coordinating your tasks, and ensuring you're all on the right track.
Challenges of Working From Home
A lot of people think that working from home is very easy and convenient. Employees don't have to get up early and commute to work, no need to worry about the dress code, and in most cases, employees can control their schedules. Yes, working remotely has a lot of benefits, but there are also several challenges remote workers have to deal with.
According to the same report mentioned earlier, here are some of the challenges often encountered when a team works from home:
Unplugging after work – Because of the flexible work schedule, it is easy to get distracted and try to catch up on work even after the regular hours.
Loneliness – Having no one to talk to for several hours can be boring, especially if you live alone. No lunch-outs, no chats, no jokes, and no greetings. This type of working environment can be extremely lonely.
Collaboration and communication – Before, you can simply tap your colleague to ask a question. But when you're working from home, you're all on your own. You can still communicate with your colleagues using messaging platforms, but the replies won't be as quick as talking to them face to face.
Distractions at home – There are always things that you forgot to do in the morning, videos you want to want, or TV shows that you've been wanting to watch. It is easy to get distracted when working from home, so you need to have a strategy to minimize these distractions.
Staying motivated – Working alone can be boring and lonely, so it is a challenge to continue being motivated all the time.
Decreased productivity – One of the most obvious disadvantages of working from home is the low levels of productivity, which can also be attributed to the challenges faced by the team or employees working from home. Too many distractions, low morale, poor communication, and erratic working hours can have a huge impact on the quantity and quality of the output.
These are the challenges that need to be addressed when your team is working from home. Fortunately, there are many apps that employees can use to help overcome these challenges and make this new work setup, well, work.
Useful Apps to Improve Productivity When Working From Home
Working from home, whether because of the current COVID-19 crisis or for other reasons, can be stressful, not just for the employee but for the entire team. If not managed well, this could lead to unmet goals, low productivity, poor inefficiency, and other performance issues.
The easiest way to deal with the challenges of working from home is by using third-party apps. Whether you're using a laptop, desktop, tablet, or smartphone, these apps can provide you with the assistance that you need to get things done on time.
Let's take a look at these apps one by one:
1. Serene
This free productivity app for macOS helps users achieve maximum efficiency and productivity every single day. There are two main principles behind the Serene app: it allows you to set one daily goal that you need to focus on throughout the day and it blocks access to distracting apps and websites when you work.
The first principle encourages the idea of focusing on one task because studies show that multitasking drastically reduces productivity. The second concept aims to minimize distractions and silences your phone so all your time and attention are dedicated to your work.
Some of the features of the app include a website blocker, app blocker, distraction-free sessions, session timer, to-do lists, day planner, focus music, and phone silencer. Unfortunately, the app is only for Macs.
2. Slack
This messaging platform has been designed for teams, making it an ideal communication tool for remote workers. Slack's messaging feature is organized according to channels, that team members can join and leave, as necessary. This way, team members do not receive messages or notifications that are not relevant to them. Members can also chat about other topics in a separate thread, so that non-work messages do not interfere with project-centric conversations.
Some of the key features of Slack include instant messaging, statuses, file sharing, voice and video calls, and screen sharing. Slack has a free version that allows users to create a single workspace enough for a small team, but the paid version for bigger teams costs $6.67 USD per month.
Slack is available for Windows computers, Macs, iOS and Android devices, and on major web browsers.
3. Zoom
Zoom consists of a full suite of communication and video conferencing tools for businesses. Its key features include video meetings, voice calls, webinars, messaging, and file sharing.
Zoom makes group video meetings and voice calls a lot easier for remote teams. This app has a free version which should be enough for most smaller teams. Zoom's premium plan requires hosts to pay a monthly fee instead of everyone who joins the meetings. The host is the user who sends out the invites for team members to join the meetings. Zoom can accommodate up to 100 participants and you only need to upgrade to a premium version if your meetings last longer than 40 minutes.
Zoom is available for Windows computers, Macs, iOS and Android devices, and on major web browsers.
4. Chrome Remote Desktop
If you're not on your desk and you want to need something from your computer, the Chrome Remote Desktop helps you access your computer securely from your mobile phone, tablet, iPad, or another computer. Basically, this app provides you with the means to access your device anytime, anywhere.
All you need to do is type in the access URL on the web browser. You can also choose to download the mobile app for iOS and Android devices. Chrome Remote Desktop is also available as a Chrome extension so you have faster access to your computer from portable devices.
Its key features include remote access, remote support, and screen share. Another important function of this app is that it connects your device with other members of the team. This feature enables you to provide access to your computer and provide/receive remote support for resolving technical issues.
Chrome Remote Desktop is a free app that is available on iOS and Android devices, as well as a Chrome extension.
5. Toggl
This time-tracking app shows you how much time you are really spending on your tasks. This app was designed for remote employees from the very beginning with the idea of helping freelancers make sure they were billing accurately for projects and getting paid for the amount of time spent on projects.
If you're a remote freelancer, this alone makes Toggl a worthy investment and its reports will also help you quote more accurately on future projects.
Key features include time tracking, boost profits, reports, and cross-platform.
If you're a remote employee, Toggl can still help you boost productivity by pinpointing tasks that are taking longer than they should. It will also improve project planning by tracking how long individual and collective tasks really take to complete. Likewise, you can also use it to track the amount of time productivity issues are costing you.
Toggle also has team plans designed for businesses, starting from $18/month per user. It is available for Windows, Mac, iOS, Android, Chrome, and Firefox.
6. Spark
Frequent email notification pop-ups are one of the biggest productivity killers. Luckily, there are ways to tame email interruptions and turn your inbox into an asset, not a hindrance.
Spark is an intelligent email client that automatically collects and categorizes your emails from every account. It also allows you to prioritize the emails that matter most and filter out the ones that don't – or snooze them until later.
Key features include smart inbox, smart notifications, assign emails, team email, send emails later, and reminders.
Spark also packs a bunch of collaboration tools, allowing team members to work on the same email remotely, in real-time. This means everyone who needs to provide information in an email can do so themselves with 100% accuracy – no delays and no misunderstandings.
The free version of Spark will be more than enough for individual remote workers and for very small teams as well. Paid versions start from $6.39/mo per user, bringing increasingly advanced collaboration features.
Spark is available for Mac, iOS, and Android devices.
7. Google Drive
Google Drive is the no-frills cloud alternative to Microsoft Office but it's far more useful for remote workers than its MS rival. The file-sharing and collaboration feature in Google Drive work so much better than they do in Microsoft Drive.
Key features include documents, cloud storage, and collaboration. Google Drive allows you and other team members to work on the same text document or spreadsheet in real-time. There's no noticeable lag and all participants can see changes being made, as they happen, while comments can also be left for specific lines or cells within each document.
For most individual remote workers, the free version of Google Drive should be more than enough. If you need larger cloud storage than the default 15GB space provided for free, then you can upgrade your storage plan without paying up for G Suite, which is essentially Google Drive for businesses.
That said, G Suite plans start from £8.28/mo per user so we're still talking about a highly affordable platform, even for businesses. Google Drive is available for Windows, Mac, iOS, Android, and major web browsers.
8. Calendar
While Google Calendar is a great free digital calendar, it doesn't provide some of the advanced features remote workers typically need. A more feature-rich alternative is the app named Calendar, which connects all of your calendars into a single interface.
Key features include one calendar, synced events, easy scheduling, analytics, and meeting transcriptions. Aside from integrating all of your calendar apps, Calendar's star feature is the way it handles meetings. Instead of arranging video chats or other meetings with dizzying emails between multiple team members, Calendar allows anyone to choose and book meeting times during your availability hours while ensuring there are no conflicts with existing meetings or tasks.
The calendar has an app for iOS and Android devices, and it is also available as a web app.
9. Zapier
Zapier is a simple automation tool that will save you endless amounts of time on repetitive tasks. Instead of constantly switching between different apps to complete basic functions (eg: manually uploading files to Google Drive), you can create Zaps to automate these tasks for you.
Essentially, Zapier sends data between apps like Gmail and Google Drive so email attachments are automatically uploaded for remote access, for example. Or, you can automatically add new Toggl time entries to a Google Sheets spreadsheet for accurate timesheets without the manual workload.
Zapier allows you to integrate apps, automate tasks, access zaps, and custom automation. Automation is the most important tool for maximizing productivity and Zapier is the easiest introduction you'll get into this crucial, but sometimes complex, technology. Despite being incredibly simple, it's amazing how much time you can save with Zapier and also how addictive creating/discovering new automation becomes.
Zapier is available for Windows, Mac, iOS, Android, and the web.
10. Daywise
We all know that Serene can block distractions while you're working but the biggest concern remote workers cite in Buffer's study is switching off after work. Daywise helps by scheduling automation for specific apps.
Essentially, this allows you to turn notifications off after 6 pm and keep them off until you start work again the following morning.
Key features include schedule notifications, batch scheduling, inbox, VIPs, and phone usage reports. Daywise puts you back in control of phone notifications and prevents them from getting in the way of work while also preventing work from getting in the way of life. The only downside is that the app is only available on Android phones.
11. Trello
Sure, paper to-do lists let you track your tasks. But for a real productivity boost, you should be using Trello. This deceptively simple app lets you keep each task on a card.
Because Trello's cards are digital, you can share them with fellow team members, attach images and files, set due dates and reminders, and add detailed descriptions and links. To organize them, give the cards colorful labels and sort them into individual columns. This card-and-column approach acts as an advanced to-do list that will keep you on top of upcoming jobs, meetings, emails, and more.
These features all come free. However, if your employer wants to integrate third-party apps like Google Drive and Slack into your Trello cards, you'll have to upgrade to a team-management plan for $10 to $21 per month (when you pay annually).
12. Dropbox
If you ever work from home, you'll need access to your files no matter where you are. To sync your data between multiple devices—phone, tablet, home laptop, office desktop—use a cloud-storage service like Dropbox, which is simple to install and configure.
This third-party program, not affiliated with Google, Apple, or Microsoft, works as well as a proprietary service. It effortlessly syncs files between your physical devices and the cloud, and it can cache data so you can access it offline. Dropbox also comes with Paper, a well-integrated tool for document editing and collaboration, which may come in handy when you're working on projects with your colleagues.
The free version of Dropbox provides 2GB of storage space. For more room, bump up to a subscription model: $8 a month for 1TB or $17 a month for 2TB. That's if you opt for annual billing; both plans will cost slightly more if you pay on a month-to-month basis.
13. Google Keep
As well as supercharging your to-do lists, apps can improve your ability to take notes. You'll find several strong contenders in this category, but we like Google Keep: It works across multiple platforms (iOS, Android, and the web), has a simple color-coding system to organize your jottings, and lets you attach reminders and images to your notes.
In addition to tracking your thoughts, Google Keep lets you share your notes and easily collaborate with other users—family members might edit a list of chores together, and colleagues can add their ideas to the agenda for your next meeting. On top of that, Keep is a Google product, so it comes with a powerful and speedy set of built-in search tools—and it's completely free.
14. Doodle
Finding a meeting time that works for everyone can involve hours of emails and calls back and forth. Doodle makes this process so simple it feels like cheating.
To create a Doodle, you don't need an account. Just enter a description of your meeting, as well as potential dates and times, and invite your guests to respond. They will receive a link they can follow to either the app (if they have it) or the website, where they quickly check off the options that work for them. This shows you at a glance which date and time will be best for everyone. For an even faster process, import calendar information to see suggested times when people are free. The app also integrates chats so you can thrash out the agenda for a specific meeting.
The free version of Doodle works perfectly well on its own. However, if you have a yen for custom designs or you prefer an ad-free experience, you can buy a premium account for $4 to $6 a month, billed annually.
15. ToDoist
ToDoist is the ultimate to-do list app and has helped over 10 million people gain more control over their lives and get more done in a timely manner.
To start using the tool, first, jot down everything you need to accomplish. The intelligent software will then interpret and categorize the tasks for you based on your entries.
But ToDoist is more than just a personal productivity tool. It can also be used to keep your entire team on track. Plan projects and assign responsibility, discuss project details, and monitor deadlines all inside the app.
ToDoist is free for basic functionality, $36 a year for premium features, and $60 a year (per user) for full-featured access for your entire team.
16. CloudApp
Next, we have CloudApp, a highly intuitive visual communication tool that can save your team up to 56 hours a week! The only difficulty is deciding how you're going to use all that extra time.
Whether you happen to be communicating with a colleague, a customer, or a client; CloudApp's screenshot, webcam recording, GIF creation, and image annotation features will help you get your point across faster. Don't bother writing lengthy, complex emails, simply show people what you mean.
The free forever plan will get you started. For additional features, subscribe to an upgraded plan for just $9+ a month.
17. LastPass
We'll say it, passwords are incredibly frustrating. Having to remember a different combination of letters, numbers, and symbols just to log into each digital tool you use for work is a nightmare. And the truth is, passwords actually don't do much to improve security.
Enter LastPass, a password management tool that makes it easy to generate, remember, and even share detailed and secure passwords.
18. Quip
Quip allows you to edit and discuss in one place. This means you have both messages and documents together which allows you to work faster and be more productive. What I personally like about Quip is that the interface is almost identical across the mobile and desktop applications, making the workflow and use of the app quite easy.
19. Wunderlist
Wunderlist is available on almost everything (on iPhone, iPad, Mac, Windows, Android, Kindle Fire, and the Web) which is why It's so great to use. It allows for multipurpose use. It's exactly as what the name states. It's a wonderful list, that allows you to manage and share your to-do lists with friends, family, or co-workers. It has a simple design that allows you to get the hang of it right away. You can also add reoccurring to-dos, create subtasks, print your to-dos, sync to other devices, and set due deadlines.
20. Mailbox
Mailbox is your mailbox redesigned in a simple format to save you more time, and allow you to be more productive. It's light, fast, on the go, and mobile-friendly. It works like a messaging system where you swipe your e-mails to archive them, trash them. And it's designed for you to be able to scan and understand the entire message as if it were a text message.
21. Troopmessenger
Troopmessenger is a recent player in the workplace messaging tools sphere. It is an instant chat space, plus project management integrations and video conferencing all in one. Features include 1TB of storage and 50GB for free accounts, contact search to find other employees easily, unlimited group creation, free email and live chat support, data records, unlimited messaging history, video calls, team analytics, and screen sharing.
Author Bio
Jessica Bullet is a professional content writer and editor for Software Tested, writing about all sorts of technology topics under the sun. As a computer programmer, she is able to tap into her expertise on computers and gadgets to help others resolve their tech problems.