Top 25 Tips for Leading and Managing Remote Teams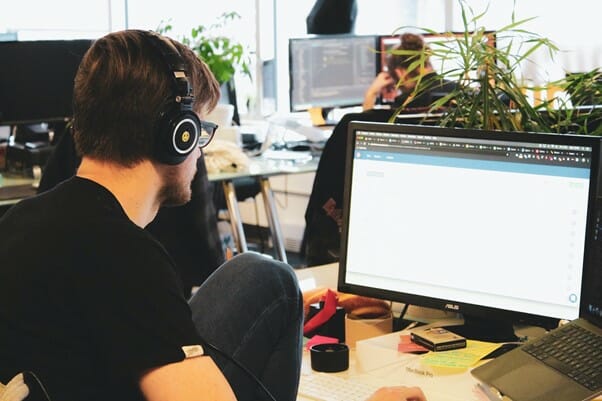 In 2020, because of the COVID-19 pandemic around the world, many companies are forced to move employees to remote work. But not everyone was ready for such a sudden transition. Managing remote teams caused enormous difficulties for managers. How do you prepare employees to work remotely? What tools and platforms to use? How do you monitor their performance and avoid mistakes? We have a few tips that you might want to use for the successful management of your remote team.
First thing is to treat remote work with interest and remain calm. This is a great way to test the flexibility of business processes and improve them. Here are some effective ways to manage your remote team to get great results out of your work.
Remote Team Management. Top 25 Tips & Tools
Researchers assumed that by 2022, about 1.87 billion employees (40% of the world's working population) will work remotely. But because of the coronavirus situation, many companies have already switched to working remotely.
To start, divide all remote employees into several teams and assign supervisors. One divided team managed by a manager should not have more than 8-10 participants. Larger teams are more difficult to control, especially remotely.
You can use Canva, a convenient teamwork tool, and it's easy to make social media charts, diagrams, reports, presentations, posters, and more, or similar services, which we will mention below. They will help you create organizational charts for the whole company or a specific department. This will make it clear which employee you can turn to for help.
Each member of the remote team needs to understand who to interact with on the job. Send the link to the organizational chart you create to your employees so they can provide information about themselves and upload a photo.
1. Be clear and upfront about your requirements and expectations
Discussing the rules with your employees will help you achieve your goals more effectively. You might want to set the following basic expectations:
Hours of operation;
Availability;
Ways of communicating;
Attendance at team meetings;
Key projects and deadlines;
Responding to your requests and emails in a timely manner.
Discuss work schedules with each team member, showing them that you care about their personal time. This will help in building a positive relationship with employees and let them know that there is nothing complicated about meeting an agreed-upon schedule.
2. Choose a remote team and project management system
To manage your remote team, you can't do without a CRM system. You need to create a "virtual office" where the main work with projects will be concentrated.
Trello is a colorful and intuitive platform where you can create project boards, assign a person to be responsible for a certain task, etc. For this, you can also try the following convenient and useful tools: Monday, Teamwork, and Wrike.
Asana is another convenient tool for planning and working with projects, which is used by Uber, Airbnb, and Pinterest. Here you can communicate with a remote team member, post-project tasks, and monitor employee productivity.
LiquidPlanner is another simple and convenient system for project management and teams communication. This online service is designed for complex projects and building powerful video communication strategies. Multi-project management and planning, simplified working processes, inside cooperation with your team, etc. are possible with LiquidPlanner.
This service will allow your team to complete tasks faster, as well as track time, analyze, and report. Each of your team members will be able to subscribe to any task, discuss it, receive notifications, etc. LiquidPlanner is flexible, mobile, and adjusted to social networks.
You can also try Zoho Projects (for small and growing teams), Smartsheet, Clarizen; and Workzone.
Microsoft Teams is another corporate platform for creating a workspace. It has all the necessary tools for teamwork (chat, file exchange, video/audio communication, notes).
Jira is a powerful CRM system, equipped with a variety of necessary tools for business, it integrates with many cloud applications. Apart from the system, you can also try Kanbanize (flexible, professional project management software with many useful features for scaling Kanban beyond the team level), Zepel (a simple project management tool for software product teams that gives you a snapshot of what's happening at every stage), ClickUp ( a convenient tool that allows you to manage your tasks, docs, chats, goals, assign/resolve comments, set priorities, etc.).
Then you can also use PivotalTracker, which is agile-based project management software that helps teams collaborate and monitor progress in the project's lifecycle) and VersionOne – a project management app that supports Scaled Agile Framework (SAFe), enterprise scrum, and kanban.
Webex is a great platform for large projects that combines the ability to manage a remote team, interaction with clients, analytics, call center, planning, task distribution, reports. You can easily control how much time an employee spends on a task.
Try several platforms and choose the one that you like best in terms of UI and features that your team needs. For example, Trello is suitable for managing a small remote team, and Monday is a great solution for large projects.
3. Choose additional collaboration tools for your employees
Finding convenient apps for remote work with projects as well as for communication with each member of your team is essential. We have selected the most popular (or not so popular but still effective) and convenient tools, which can be useful for your business.
Slack is a convenient corporate messenger for communication and file transfer. Easily integrates with Trello and many other applications.
Zoom is a platform for video conferencing that can involve several hundred people. It integrates with Dropbox and Microsoft Outlook. Alternatively, you can also try SuperNormal, BlueJeans, LiveStorm, or Pexip which is a face-to-face video communication and collaboration tool that can be used on any device, technology, and location.
Zapier is a program to help break down routines and automate your routine work. The app can be integrated with Gmail and Trello so that emails automatically become new tasks.
Miro is an interactive whiteboard for ideas and thinking. You can draw, write, glue stickers, etc. Alternatively, you can also try Tandem (a virtual office that can be integrated with Spotify) and Teemyco, which allows your team to be in one virtual room at the time, see who is interacting, move around seamlessly, etc.)
You can also try Stencil or Easil to easily design images for digital and social media marketing.
4. Take care of corporate security
Employees store business information on laptops and smartphones, so it's important to protect that data. Use special programs for information security.
Norton 360 is a multifunctional program that not only protects against viruses but also creates cloud backup files, monitors connections between protected devices and other computers, blocks unauthorized traffic, etc.
1Password is a program for storing passwords.
5. Protect your employees from information overload
You can reduce all chats, emails, conference calls to 1-2 programs. Because it's extremely difficult to work with multiple tools, switching from one messenger to another takes time and effort.
Choose one CRM system, one messenger or email client, a program for video calls for your team, and that will be enough for a small business.
6. Invest in the right hardware and software for ease of use
We recommend providing employees with a headset (headphones + microphone) for good communication. Think about what tools and accessories your remote team might need.
For example, Automattic, the creator of WordPress, not only provides its employees with the equipment they need but also provides $2,000 to set up a home office.
Listen to employees' suggestions about the need for any software to work with. For example, SEO specialists may need Key Collector so you might want to buy a license for specific employees.
With the right software, you can effectively manage your remote team, scheduling your tasks, project deadlines, and even the number of people. You can also:
Communicate with your remote team;
Keep track of project progress;
Track performance metrics;
Manage schedules;
Share information in real-time;
Collaborate across different time zones, etc.
Managing a Remote Team. Basic Steps
The "virtual office" is ready, now we need to deal with employee training. Remote explanation of what is required of the employee can be challenging. The manager needs to set up the business processes correctly.
Formulate basic rules for your remote team. Begin by outlining how you see your remote team's workday and drafting a working manual.
Prepare online training documents for remote interaction. You can record videos or screencasts for your remote team members so that they understand what tools, apps, and platforms they will have to work in with the rest of the team.
7. Emphasize visual content
During remote work, you will need to explain something to your employees, use visual content for that. With the Canva-like services mentioned above, you can create and print various graphs, charts, spreadsheets, posters, and checklists.
8. Assign a Mentor to a new employee
A professional mentor will help to understand the work process, answer the newcomer's questions, and provide support in a friendly way. We recommend scheduling daily meetings in the first week. Discuss with your new employees what they did well, what challenges they encountered, and why.
When there's no possibility to closely monitor your employee's progress all the time, you may not notice how he or she encounters problems and challenges. It can be project-related difficulties, issues with another colleague, etc. If something is really bothering your employees or they are feeling insecure, you should catch their hints and reach out for help.
9. Make the schedule flexible
Some employees are productive at 7 a.m., others are more comfortable starting work at noon. Allow your employees to manage their own time.
If your remote team's members live in different time zones, agree on a convenient time slot for everyone to be in touch. Don't forget about national holidays. It's best to keep a shared calendar, where it will be clear what days which employee has a holiday. You can use Calendly for this.
Work process and Team Motivation
A good manager should be an example for the entire team. Show your employees how to set goals, complete tasks, maintain discipline, and be independent in their work. Make a flow chart of your remote team's workflow so each participant understands the sequence of actions.
10. Choose the ones who know how to work remotely
Assemble a team of specialists who are able to work remotely and enjoy it in the first place. Not everyone is ready for working remotely. Someone is constantly distracted by household chores, can't sit still, is often absent from their workplace, and is difficult to contact by video calls.
Therefore, we recommend testing your candidates on the ability to work remotely for 2-3 days. If the person is not quite suitable for such work, it's best to offer them a vacant position in the office.
11. Establish a trusting relationship in the team
Start with yourself. The manager's openness will make the other team members feel relaxed. Share pictures of your home office, family, pets (if any), establish friendly relationships with your employees.
12. Motivate your employees to achieve their goals
Remember that not only financial motivation but also the possibility of career growth, extra days off, a comfortable workplace, bonuses, training courses are also important. So be sure to introduce an internal system of remuneration and motivation for your remote team.
For example, you might want to create a bonus system. For help in solving tasks, each employee will have the opportunity to give bonuses to his/her colleagues. At the end of the month, the accumulated bonuses can be spent on extra time off or corporate gifts. Choose bright templates in your chosen project management software to reward the employee of the month who accumulated the most bonuses.
Motivate your employees to continue to grow in their field or related areas, and pay for their courses if necessary. Use your chosen project management software to recommend goal lists or checklists to visualize employees' aspirations and achievements.
If you choose to work with Trello, attach images with motivational quotes to your boards.
13. Focus on the outcome
Many managers make big mistakes in managing a remote team by tracking every step of their employees. This leads to an unwillingness to work effectively and tainted team relationships.
Forbes recommends that managers focus on outcomes instead of monitoring every hour of employee working time. Get away from micromanagement.
Allow your employees to manage their time and prioritize tasks. You've assembled a team of experts, not interns, after all. You can monitor their work (without excessive control) in a CRM system or using weekly reports.
14. Try the 360° method for evaluating performance
The essence of the 360° method is that an employee is evaluated from "all sides," i.e. not only by the manager but also by colleagues, subordinates, and the employee himself. This is a great way to identify the strengths and weaknesses of employees as well as outline a way to improve their performance.
Communication in a Remote Team
The main problem with remote work is the communication and distance barriers that prevent project participants from feeling like a team. Employees feel like strangers who cannot meet in person, chat in the office, have a coffee break together, or participate in a "live" discussion of project tasks.
Managers must help their teams get rid of those barriers and create a friendly environment for working together and interacting creatively. Here are a few tips from Develux.com, which deals with remote workers, that have helped many companies bridge the virtual gap between employees.
15. Don't limit communication to text chats, communicate via video
During communication, people use about 10,000 nonverbal signals per minute. Therefore, face-to-face contact is necessary to better understand each other. Periodically communicate with employees via video call, arrange mini-conferences.
Use cool backgrounds for virtual meetings on the best webinar platform for your organization. Want to feel like in the office? Create a work environment with realistic backgrounds.
16. Differentiate between voice chats, video chats, and emails
All these tools are necessary for communication but you need to agree on when and how to contact each other.
However, if you want to discuss a certain task, it's better to talk via video conference in order to see the true intentions and emotions of the employee. This is necessary to avoid misunderstandings. Email communication is better left for business communication with clients since this tool is not suitable for quick communication.
17. Don't forget about the corporate culture and cultural differences
The manager's task is to create a virtual office environment that is comfortable for each employee. To do this, all team members need to follow a few rules of online communication, which you can post using your chosen software.
Not surprisingly, managers face cultural obstacles when managing remote teams. The problem with multicultural teams has to do with misunderstandings and conflicts that divide teams apart.
A simple way to deal with this is to find out how different people from different areas are open to receiving feedback. Spread the mindset that their colleagues are people with different cultural traditions. Encourage respect for national holidays, etc.
18. Use emojis when communicating with co-workers
Some companies think emojis are beyond corporate etiquette. That's totally wrong. We have to clearly understand each other's emotions. Video communication is good but not everyone is ready for that kind of interaction every day, so use emojis to convey your mood.
19. Create gifs or stickers of your company
Your graphic designers can make cool stickers of your remote team. For a lunch break, you can make a sticker with an employee who eats whenever you text him or her. For acknowledgment of receiving a new task, make a funny "accepted" gif with the person who says that most often.
Stickers and gifs will lift your spirits and dilute your workday. You can also make an abstract corporate sticker pack in the company style without any specific personalities.
20. Allow private chats and communication
In a normal physical office, employees can chat in the corridor or in the kitchen – there is no such opportunity in a virtual office. Therefore, allow your employees to create an informal chat room.
That's where they will be able to talk about everything: kids, wife's or husband's birthdays, vacations, gyms, etc. This chat can stay open in the background to create the same feeling of presence.
21. Encourage employees to turn off work chats and avoid checking email boxes during non-business hours
Many employees answer work emails even in the middle of the night, this should not be the case. A person should rest and clearly distinguish between working and non-working hours. Otherwise, the employee is prone to rapid burnout and eventually will stop coping with his work duties because of chronic fatigue. Advise your team not to forget the principle of 8-8-8 (8 hours of work, 8 hours of sleep, and 8 hours of rest).
Remember, that the key to remote team success is a friendly atmosphere, fun communication, and trust. Friendly relationships can be maintained at a distance, even if you have never met in person. The manager's job is to rally the team and set a positive mood.
22. Have fun get-togethers once or twice a week
Get together in video chats as often as possible to get to know each other better. Talk about the weather, hobbies, skills, suggest movies/ music, discuss video games, have "remote" lunches. All of this is necessary to avoid feeling lonely. Create a remote office that is fun and comfortable for everyone involved in the project.
23. Arrange remote games
Miro has a list of 15 virtual fun games and activities for remote teams. For example, the game "Picture Your Life" can be played using various online editors. Invite each participant of a distributed team to make a photo collage of three items on the desktop.
You can also use Atium to play fun virtual activities and build your own remote culture inside the company. Make a shared board in Miro or Trello, where each employee will post his or her photo collage. Then make a video call and have fun discussing why this particular person chose these particular items. Games like this help you get to know your coworkers better.
25. Hold retreats (at least once)
According to telehealth app development services, It's important that employees of a remote team have the opportunity to meet in person, socialize, and have a great time together in person, at least once a year. Large companies arrange employee meetings in different countries, choosing locations depending on the preferences of the team. Such meetings are an opportunity not only to relax but also to bond together.
For example, you can create an annual 7-day Grand Meetup retreat for your employees from all over the world. Professionals will get to know each other, discuss projects, share experiences, and simply have fun.
Conclusion
Today's global marketplace and the current world situation with the Coronavirus epidemic has caused many employees to switch to remote work. This trend will continue even after the pandemic is over. Thus, it's essential to readjust and reevaluate their team management skills today.
With the right tips and advice on how to effectively manage remote employees, you can continue to keep your departments productive. The results of proper management and motivation will definitely positively surprise you.
The first month of managing a remote team can seem like a daunting challenge until you set up remote business processes. Once communication between everyone involved in the project is established, and the team spirit emerges, your company's business will take off. Allow employees to be more independent, encourage them, motivate them to work for results, enjoy on-site meetings. All of this will make your team members friends who trust and help each other grow and achieve success.
About the author of this article:
Roy Emmerson is the Senior Manager of Communications at Bloguin