13 Steps to Managing Your Remote Team Like a Well-Serviced Engine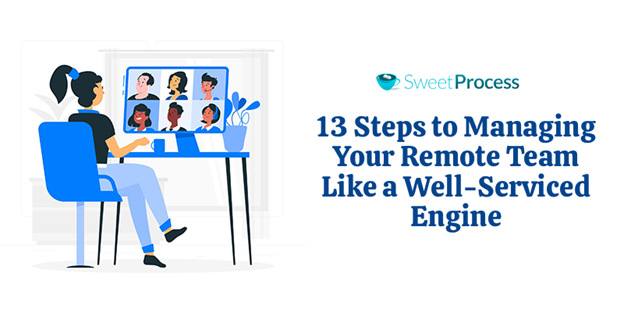 Managing a remote team is moderately different from managing an on-site or a co-located team. 
You still need core managerial skills like emotional intelligence, time management, conflict resolution, and critical thinking.
You'll struggle with slower employee response time, miscommunication between teammates, and difficulty tracking work and performance more than on-site managers do.
But don't be scared.
This article covers the steps to managing your remote team like a well-serviced engine. What "effective communication" is in a remote setting, the tools to use, the practices to change and adopt, and how to optimize your remote team for productivity.
To start, what are the challenges of managing a remote team?
Challenges of Managing a Remote Team
Some of the challenges you'll face when managing a remote team like you'll see in the image below include: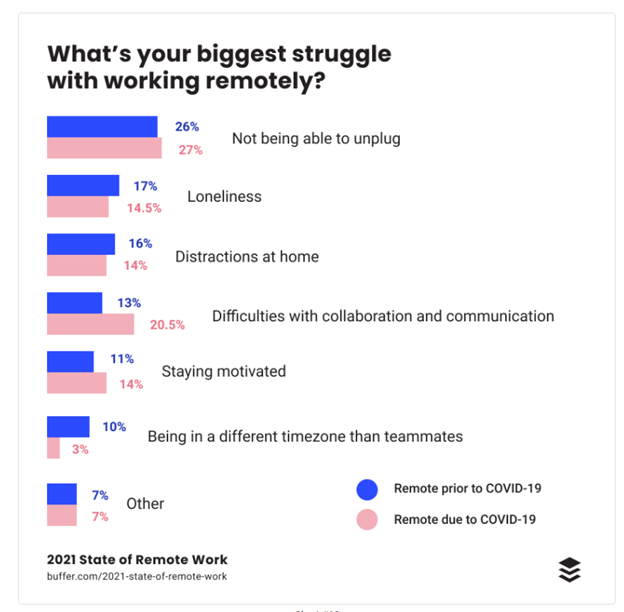 Proper time management for yourself and teammates
It's difficult to manage your time when working from home because you don't have set hours where you're purely at work and hours when your personal life takes priority. Setting time that would be convenient for you and your team simultaneously is also an issue with working remotely.
Accountability can be difficult because you don't see each other physically
Doing your tasks can be difficult for remote managers because you want to enjoy the flexibility of remote work but also need to get work done and oversee things.
Distractions at home are more than at the office
Family, friends, and neighbors can pop in and around your house when working from home. Also, the TV, our phones, lack of superior monitoring, and freedom may seem more interesting than our work. Remote workers need self-discipline and control to make remote work ideal for them.
Lacking the right tools
Remote work can be difficult when you don't have the right tools to help get things done well. The number of options out there can be overwhelming too. There can also be difficulty picking a tool based on pricing, reviews, and customer service.
Insufficient communication
Frequent and random lunchroom, hallway, and elevator bump-ins are not available in remote settings. Communication is harder when you can't walk to the next floor and talk to an employee or request to see them. Communication in remote settings has to be more planned and intentional. Physical communication is also clearer than conversations over a network because of the lack of body and facial expressions.
Harder to organize social gatherings for everyone at once
Offsite, you could host Friday impromptu events with your co-workers or casually go out with employees unplanned. This helps to build trust and support between co-workers. But, in remote work, social gatherings are more difficult to plan and have to be intentional.
Difficulty collaborating and managing tasks
Managing and collaborating on tasks would have to rely on tools in remote settings heavily. Employees would have to learn how to use the tools for task management and collaborating with teammates. Tools are not free, and the company has to cover the cost.
Micromanagement and lack of trust
Since you can't see your teammates and what they're doing, you might be more anxious to know what's going on, if they have an issue, or if they are doing the task well. All of this can lead you to micromanage your team, which is unhealthy and leads to a lack of trust.
Loneliness and burnout
Fewer sporadic social interactions happen in remote work with less accountability to get work done. You and your employees can get in the rat hole of neglecting your personal and social life because of a lack of time management or simply because you aren't interacting and nurturing your social nature – and this impedes creativity.
Unplugging and decreased social interactions outside of work
Unplugging can be hard to do when working remotely because you don't have time blocks, and this can hurt your relationships with others and your work output in general.
13 Steps to Managing a Remote Team
Managing a remote team is like citrus in that it is sweet and sour. However, these 10 steps below will give you a leg up on leading your remote team; what you should do and avoid as a newbie remote manager, an on-site manager transitioning to remote, as well as a remote manager looking to up his game.
Step 1: Take a Deep Breath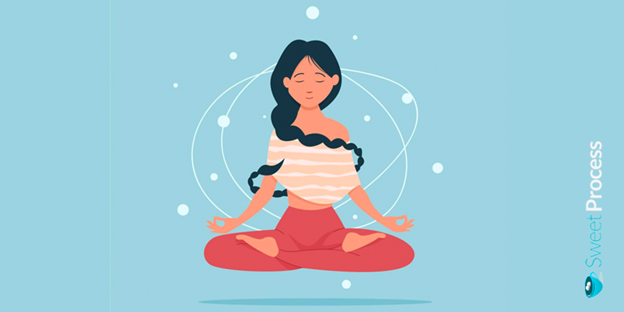 All these are rightfully overwhelming because being a remote manager is a tasking job, like being a manager generally is. 
In remote work, you can't see your teammates as much, have face-to-face conversations, and hold impromptu physical meetings. You have to do things differently, and that's a bit scary. 
A survey of nearly 300 remote employees and managers by Know Your Team showed that:
43% of remote managers and employees believe being remote positively affects their performance.
65% say being remote positively affects their job satisfaction.
You don't need to freak too much about the potential challenges of managing your remote team well. It's doable and enjoyable.
First, start with an open mind, be willing to try, fail, and tweak your processes as a remote manager.
Second, take it easy on yourself—no remote manager has it all figured out. Take a deep breath, move one step at a time, and don't forget to ask for help.
You can use social platforms like Twitter and Linkedin to find, follow, and connect with other remote managers/top-leaders from other remote companies like Zapier, Animalz, Close, etc.
Some Twitter accounts like Know Your Team, Daily Remote, Grow Remote, and Remote.io  are beneficial resources for remote managers and workers like you.
Step 2: Over Communicate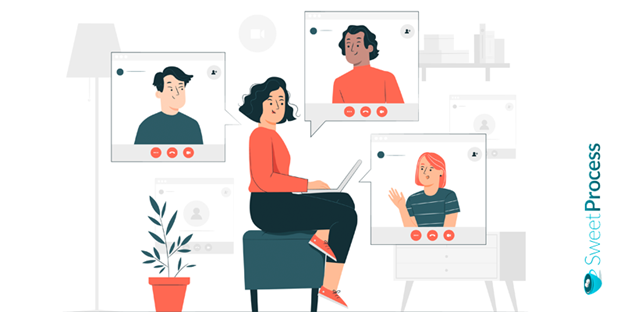 In a remote setting, you can't see your employees' facial and bodily expressions, and 70% to 90% of effective communication is non-verbal.
You can't overhear your team grumble about a task you've assigned to them, and lack of communication is among the top two challenges of managing remote workers. You need to communicate about the micro, mini, and macro stuff.
But how?
Make time for small talk
An Academy of Management research shows small talk makes workers have more positive emotions and fewer burnouts.
Use Water Cooler, an app that pairs teammates together to talk about non-work stuff. Use Hallway to create sporadic virtual calls and light banter.
You can also play virtual games over Zoom.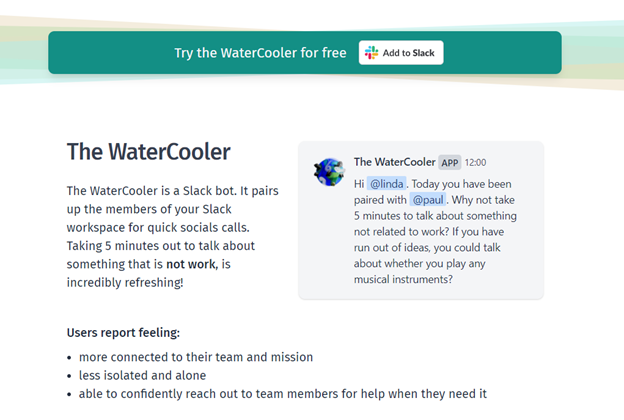 Discuss random topics like TV series, movies, and hobbies. It mustn't be deep or private stuff but light conversations that are not about work.
Find virtual game night ideas here: 35 Virtual Game Night Ideas for Side-Splitting Fun in 2021 (snacknation.com) 
It may be awkward at first. But having small talks and building rapport can help you and your teammates unplug. And unplugging is one of the biggest struggles of remote work. It also increases trust, productivity, and creativity. 
Text a lot and share progress
Encourage your teammates to share progress on the tasks they're working on. Not micromanaging, but just keeping everyone up to date about their activities. Create Slack rooms like #chitchat and #shareprogress and urge your team to text one another as much as they can. If they have an issue, if they notice something funny, if they want to share a thought, they can always ping the #chitchat room. It helps to curb loneliness.
Use video/voice calls over emails and text
Yes, you should text as much as you can with your teammates. But when discussing an important work issue, little or big, use voice or video calls instead of text.
Messages can be misread because of a lack of facial expression, tone of voice, and bodily expressions. Use voice-over IP software like Twinkle and video conferencing software like Zoom to have better conversations.
Have more 1:1s
Employees are more productive when they trust and relate to their managers and don't see them as titans. Schedule 1:1 calls with individual team members or a group of them to see how they're doing, what's going on in their lives, and how remote work has been for them.
Pair and group remote workers to work together
Pairing team members is not just for socializing; working together helps to reduce loneliness and keep employees accountable. You can pair or group employees who are working on related or similar projects together via Zoom or Google Meet.
Use Zoom to record videos
Sometimes text messaging doesn't cut it, and you have no time for a video call. You can easily use Zoom to video your computer screen to show the employee exactly what you want them to do or correct.
Use emojis and gifs in chat to convey emotions
As you know, texts can be misleading. Adding gifs and emojis when texting can help the reader understand the tone of voice and the expressions the sender is trying to convey.
Encourage Feedback
You know, employees are new to remote work and communication can be less clear in a remote setting. So, encourage your employees to give feedback to you and between themselves about their work, their experience with remote work so far, their struggles and if they have any ideas and solutions to make work/life better.
Here's a great how to give feedback template on how to instill a feedback culture in your company and why it's important.
Set and have clear communication expectations
Without clear communication expectations, nobody would focus and get things done when needed. They'd be too busy socializing with a colleague, playing virtual games, and not getting their work done.
Setting rules like "Virtual games are only on Sundays and Fridays," "No chat in the Slack #chitchat group from 8 a.m. till 12 p.m. on Mondays" is a great way to set expectations for the team.
Also, setting deadlines and follow-up sections to see the progress of their projects can help keep employees in check.
Acknowledge cultural-linguistic differences
Remote work breaks the geographical barrier of hiring talent. Countries have different cultures and languages. Your team may speak a central language, English, but English is also dynamic between cultures. 
For instance, In South Africa, "just now" means in the future. But "just now" in the US and UK means now. So, imagine telling a South African employee you're having a virtual event "just now."
A remote manager should be aware of his/her employee's cultural lingo and work according to it. You can ask employees from different cultures to talk more about their lingo with the team, so everyone is gradually informed.
Also, keep in mind that communication is asynchronous with remote work i.e when we aren't expected to speak to the person "live" all the time. Leaving a message and giving enough time for a response should be common practice in working from home. The time given could be based on time difference, working hours etc.
Step 3: Be Flexible & Avoid Micromanaging
As the image below shows, the biggest benefit of remote work for employees is the flexibility and taking flexibility away can be detrimental to their work output and experience.
You don't want that, and micromanaging can be a form of taking flexibility away.
Unlike on-site work, you can't see your employees at their desks "working" from 9 to 5.
But pretending to work isn't the same as working and forcing work can lead to low-quality output. So, give your team reasonable deadlines to update you on their tasks, set big deadlines then small check-ins with a software like Todoist. This can help you keep track of their work without them feeling suffocated and micromanaged but trusted.
Economic Times found that 7 in 10 India Inc. employees feel their productivity has increased during work from home with less sick leaves.
So it's important to note it doesn't matter if they go hiking in the morning and lunch with their family on a Tuesday morning until 3 p.m. It isn't important as long as they meet their set check-ins and the deadline.
Stella Inabo, content marketing manager at Animalz, said, "Animalz has a very flexible work schedule, meetings are not compulsory unless it's mandatory which isn't often."
She said, "Work is given with reasonable deadlines, depending on the task, to avoid too many back and forths about a single project."
She continues, "Somedays, I have work to do, and not having to attend a meeting makes me more productive, and knowing my superior is not on my neck makes me confident in my work." 
Step 4: Act with Empathy and Give Gratitude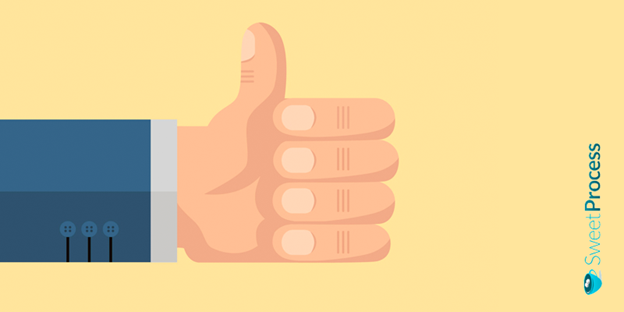 You're not the only one adjusting to remote work.
So, give grace to your employees as well. Act with empathy by forgiving them if they fail to attend a meeting on time, see a text message or miss a deadline. It shouldn't be everyday behavior, but adjusting is hard on them as well. For example, Citigroup declared Zoom-free Fridays to beat work fatigue.
On an episode of the Process Breakdown Podcast with Dr. Jeremy Weisz, the guest Chester Elton says, "…the common factor found in extraordinary leaders is their ability to show appreciation to their employees and communities. The need for people to feel appreciated has increased because working from home makes workers feel more alone and less connected, and showing appreciation is a way to soothe this."
"Appreciation keeps people sane mentally, emotionally, and if you're not using appreciation as a tool to increase productivity, you're missing out," Mr. Elton continues.
You can implement this with your teammates. For example: give the most active person on the Slack group a gift card, buy lunch for the most productive employee of the month, or ask employees to appreciate the efforts of one another in the presence of everyone.
On the episode, Mr. Elton recounts how Bill Manning, the president of Toronto FC in the MLS, started a tradition with his team where he calls someone in the group to appreciate someone else in the group. There was an occasion where an employee, Tom, waited three months to give his co-worker, Denise, a $300 gift card because he wanted to recognize her.
Click here to listen to the full episode on How to Show Appreciation to Employees.
Step 5: Create Functional Processes and Structures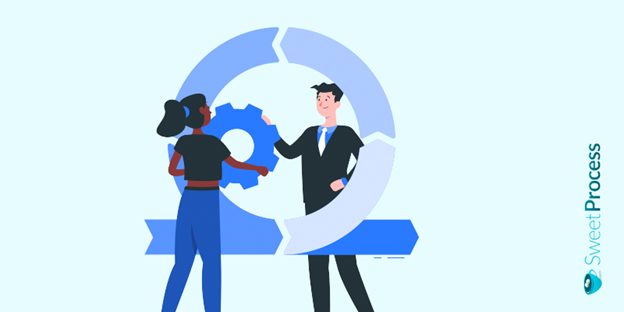 Tools are important but they are only as good as your processes and company structure. If you implement broken processes with tools, they are still broken. Creating functional structures in remote work depends on your company goals, culture and work ethics. But here are some good practices:
Have a visual process map using SweetProcess to bring your procedures to live.
Document your processes as you create them for easy improvement and implementations
Make sure your procedures are not rigid and can be tweaked
Don't try to copy another company's remote structure. You have varied goals and resources.
Step 6: Employ, Onboard and Offboard right.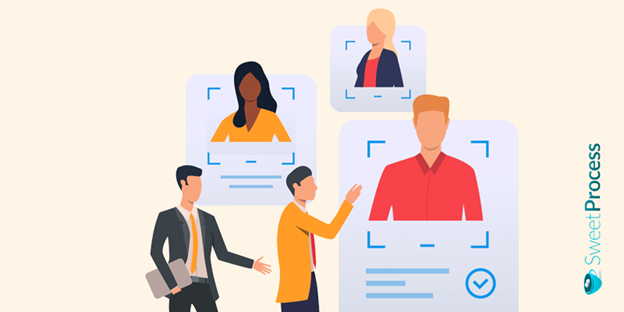 Employment, onboarding and offboarding in remote work are different from on-site processes.
Setting fresh rules and requirements for onboarding, offboarding and employing remote staff is compulsory. They include:
Employing Remote Employees:
Hire employees:
Who are tech savvy
With solid communication skills
Who are independent workers that don't need heavy monitoring 
Who are inquisitive and curious 
Who have proper time management skills
Who have self-discipline
Onboarding Remote Employees:
Arrange a meeting with the IT department
Send a new hire email to the teammates
Introduce them or let them introduce themselves and their roles on Slack.
Arrange role-specific training
Arrange meetings with teammates and necessary colleagues,
Tell them about your remote work policies, expectations, and goals
Assign tasks let them know how to navigate, asking questions, check-ins, submitting and collaboration of projects
Have a remote onboarding checklist and process
Re-onboard employees who are transitioning from on-site to remote work
Offboarding Remote Employees:
Have a remote offboarding checklist and process
Inform the rest of the team via email or text
Conduct an exit interview
Throw a virtual farewell party for them
Make arrangements to collect any company assets
Step 7: Have a Process and Document It with SweetProcess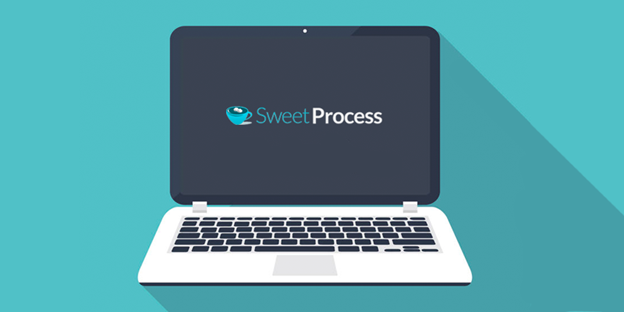 Having documented business processes allowed Aizer Group, a company involved in different businesses in the construction and building industry, to empower its employees and to facilitate remote work.
Without having a documented process, Aizer Group's employees had to risk making grievous mistakes in their work when their general manager wasn't around to answer their questions.
And it's impossible to be available 24/7 as a remote manager. 
The group general manager, Lisa Phillips, is using SweetProcess to solve this bottleneck. Read what she says:
"The biggest pain point, particularly if you are trying to do offshoring, is how to map things out quite simply and easily so it can be a step-by-step process that people can follow to get to the ideal outcome."
She continues, "It's so easy to map out what you need to do with SweetProcess and then put it in really simplistic terms, particularly when you are dealing with people that are not in your office face-to-face every day.
"You don't need to be there 24/7 watching what they (employees) are doing in training because they have a reference point that they can go back to and say, Well, this is the step, have I done it? Tick it off, yes I have, and move on to the next step."
SweetProcess helps to document processes that are frequently asked and eat up your precious time, and for easier onboarding and productivity.
Start a 14-day free trial with SweetProcess. No credit card required.
Step 8: Make Your Lives Better with Tools
Software makes remote work productive and easier. Use time management tools like Reclaim.ai, collaboration tools like Playspace, Mira for brainstorming ideas, and Slack for messaging teammates. Tools depend heavily on what your team needs and your budget. So, your tools probably will not be the same as another company's.
You should know tools are not perfect. On a Monday in January 2021, Slack reported that their users were facing connectivity issues and the app was down for a while. This caused a good bit of chaos because vendors couldn't meet with clients, people couldn't make trades or sales, and workers were incredibly frustrated. So, it's advisable to have alternative tools for each tool you're using.
Here's a list of eight must-have software options for remote workers and their key features: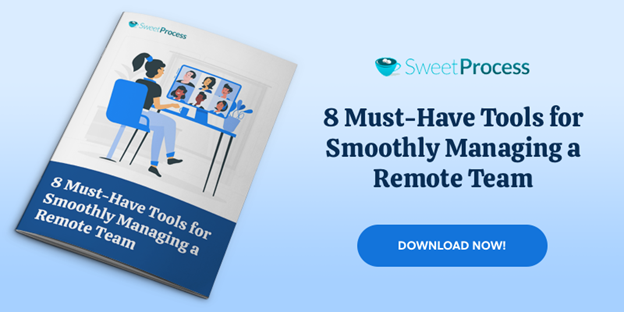 Step 9: Be Prepared for technical issues.
Be prepared to deal with technical issues which include difficulties in navigating apps and equipment, connectivity issues, cramped video screens, audio crackling, back pain and noisy backgrounds. You can do this by:
Having virtual tech support for the team so they can table technical complaints.
Train your employees or send tutorials on how to use software to work well.
Use noise-canceling headphones or earbuds
Get an external webcam.
Get an ergonomic work chair to avoid back pains
Set your keyboard, mouse, desk in a way that doesn't harm your wrist, back and reduces fatigue.
This article by ErgonomicTrends explains how to sit and where to place your keyboard and desk when working from a desk. The image below is also a great example of how to sit in a better position to work: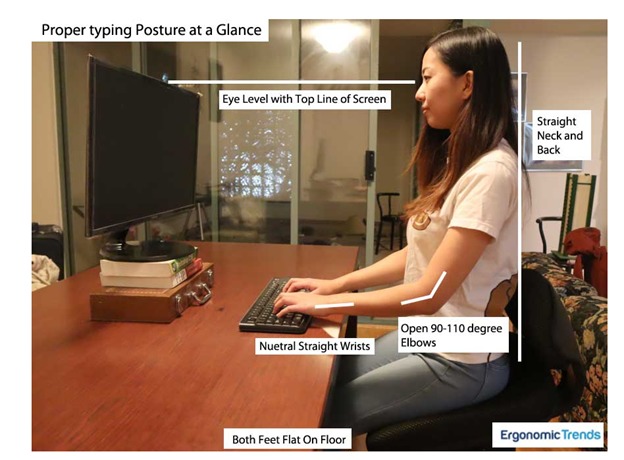 Step 10: Set Clear Rules and Have a Remote Work Policy
Processes and structures need rules and policies to be effective and fully functional.
Imagine if you assign an onboarding task to an employee, the day, duration and all the information except how to actually onboard an employee – your company's culture, dos and don'ts, and the steps to follow based on the new employee's job description. All these are guarded by rules and policies.
A good way to set rules in remote work is to have a remote work policy, day-to-day employee guidelines, and policies based on departments and tasks.
A remote work policy is a legal document that states your company's terms of remote work. It tells your employees if remote work is permanent or temporary, the practices to adhere to (data protection practices, compulsory meetings, etc.) when working from home, and the compensation and benefits they're entitled to when working remotely. It keeps you and your employees aware of what needs to be done and avoided when working from home with your company.
Workable has an excellent example of a remote work policy and its elements:
Employee Remote Work Policy Template (Free Download) | Workable
You should set day-to-day policies that would keep your company's system in check. Daily work policies are different for each company, but here are some examples of daily rules:
All employees should know all software used by the company and for what.
All employees must check their emails every hour to avoid skipping things.
All employees must be present for meetings on Mondays.
Cameras must be on during meetings 
All employees must password protect company files to curb breaches.
Deadlines and check-in should not be missed. Unless it's an unruly circumstance
Key employees should be available during "set hours" on a communication channel for easy reach.
You should set rules based on what your team needs to have a healthy remote work expectation and experience.
Step 11: Be Cyber Secure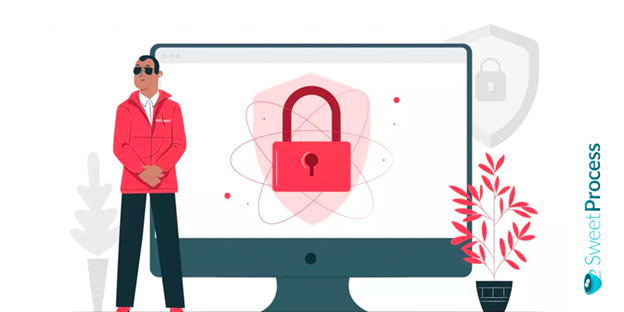 Everything is digitalized when you work from home. This means your data and your work is more vulnerable to cyberattacks like phishing and ransomware. 
Malware attacks increased by 358%, and ransomware attacks have increased by 435% since 2019.
Make sure your employees:
protect their devices with strong passwords
protect important files and documents, and their passwords are given to only authorized workers
separate their work files from personal folders
secure their home Wi-Fi
be wary of social engineering attempts
avoid clicking on emails from suspicious addresses
use multi-factor authentications like LastpassMFA to provide multilayered protection
It's useful as well to conduct cybersecurity training for you and your employees to be aware of and avoid hacks.
Step 12: Keep Yourself Accountable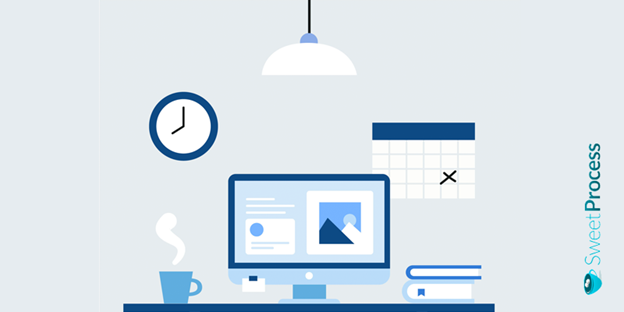 Keeping yourself accountable will help you manage your team well. Having proper time management is a start. Set a time to review and assign tasks, unplug and connect with your teammates/family. You should also learn to communicate with your team about any changes made to the company and to the team. Having a dedicated workspace and urging your employees to have one is a way to boost accountability. 
An optimal workspace includes: 
Desk 
An ergonomic chair
Laptop/Monitor
Keyboard
A Webcam
Headphone
Microphone
Lighting
Keeping your team accountable as well would no doubt aid productivity. You can do this through communication rules, general policies, and enforcing accountability practices based on company structure. For instance, at GitLab, they have recurring group conversations. These are 25-minute meetings when each GitLab team provides updates about their work. They're open to the whole company, and they can operate on a rotating schedule. 
Step 13: Set Good Meeting Structures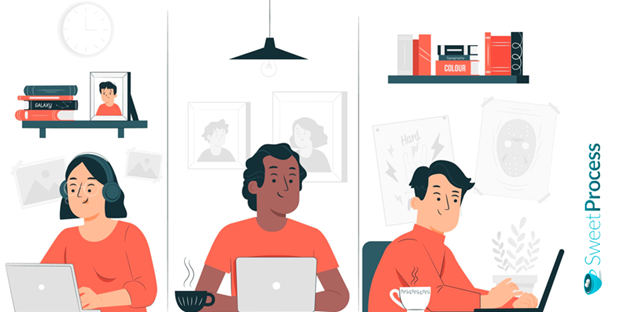 Meetings can be a time suck if not done right. Remote teams need good meeting structures to be productive. So as a remote manager, you need to do certain things to have productive meetings. They include:
Be sure the meeting is absolutely necessary.
Pick a time that works using World Time Buddy for all the participants.
Exclude team members who the meeting doesn't address.
Select the right software for the meeting, e.g., SweetProcess for documentation, Miro for brainstorming ideas and collaboration, and Zoom for video chatting, or Basecamp to assign tasks during the meeting, if need be.
Plan the agenda and goal of the meeting. What do you want this meeting to achieve?
Use ice breakers during the meeting to lighten the conversation.
Set a max time not to exceed while leaving room for the message to be passed clearly.
Send a follow-up and recap of the meeting to keep the conversation fresh.
Conclusion
Managing a remote team productively is not easy-peasy, but it's not difficult either. It's doable and enjoyable. Know you have to do things differently, and you will need to rely heavily on the internet.
Also, know that apps are as good as how you use them. The most important thing is to create a system/process that works for your company and your team. It's not a one-and-done process; you should be open to tweaking and developing how you manage your remote team.
Here are 8 Must-Have Tools for Smoothly Managing Your Remote Team.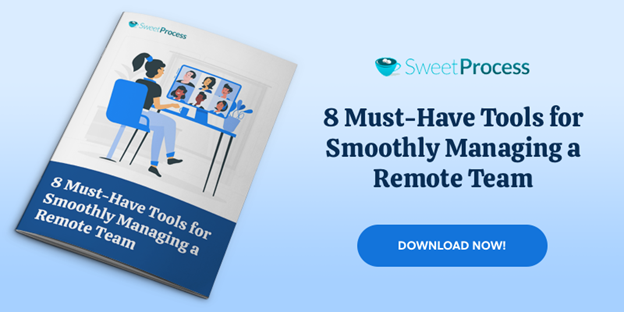 Oh – and don't forget to sign up for your 14-day free trial of SweetProcess!