A Guide for Successful Project Management for Online Businesses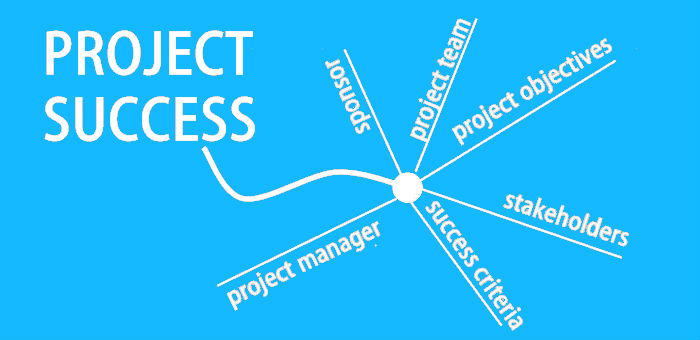 Image Credit: PMLink
If you're new to conducting business online, you may have some common concerns. When it comes to project management, deadlines, budget, turnover, customer service, quality, competition, and more can seem overwhelming.
If working these things out sounds like quite a feat, that's because it is!
But fear not, because our team of project management experts has compiled the most important things to pay attention to when facing these challenges. Note that for these tips and plans to work your company will require robust business process management software to automize tasks, and reduce costs.
We've put together a short guide for successful project management to help you get started.
1. Hire the right people
One person is rarely a master of every trade needed to run an online business. Depending on your industry, you may need developers, strategic process consultants, engineers, operations management, a 360 marketing team, etc. Finding and hiring the right people is critical for successful project management.
While the interview process may be a long road, finding people you can trust to be on top of every project, meet deadlines, perform outstanding work, be reliable, and exceed expectations is priceless. A well-thought new-hire onboarding plan is key for a smooth initiation. Depending on the size of your business, this could be a few people or a few hundred. You may also be able to outsource some of your operations and keep the size of your in-house team smaller.
Part of an effective team is also effective communication. Establish communication channels among your team members, such as Trello or Slack. Effective communication is proven to improve productivity and trust among employees and work in favor of top talent retention (which is a big concern in the current market!)
2. Set clear objectives
While "success" is a general goal for business owners, it's important to set specific objectives.
Why?
Because once you define clear objectives, you can create a strategy to achieve them.
Set goals that are SMART – Specific, Measurable, Achievable, Relevant, and Time-based.
Once you have your goals, start answering questions to define pathways to achieve them.
What are the resources that you'll need to meet these goals? How flexible are they? What skills do your team members need to have to meet your goals? How do your goals work with one another? What's the deadline for each plan? What is UAT Testing?
Creating a specific roadmap by using workflow software can help you visualize the steps you need to take to get where you want to be, within the timeline and under budget.
Pro tip: setting clear goals applies to every part of an online business. Check out our comprehensive digital strategy guide for more info!
3. Choose the proper project management methodology for your online business
If your online business can't afford extensive research and a timely testing period, the Agile method might be a good choice for you. As the name implies, Agile methodology allows your business to continuously adapt and respond to rising challenges as they come up.
This way, your customers can track the progress you're making as you're making it, which will, in return, lead to higher customer satisfaction. A BPM software is required so the methodology works flawlessly.
If you're looking for a way to maximize the value you're offering to customers while minimizing the input, you might want to look into the Lean methodology. This method focuses on establishing and maintaining an efficient workflow, all while continuously working on improvements.
If you're a fan of planning everything from the beginning to the end, the Waterfall method offers you a chance to do that. However, this method is usually disregarded due to its lack of flexibility and laser-sharp focus on fully finishing one task before starting the next one.
If your business faces some significant challenges, you might want to consider breaking them into smaller chunks and taking care of them in so-called sprints. The Scrum method allows you to deliver high-quality results by engaging your team in short but frequent discussions about issues.
The Kanban method is similar to Scrum, except it allows changes during the sprint periods when needed.
Remember that project management methods are usually not chosen, handled, and tested by one person but by a team of professionals. You might start with one methodology, then move to another as you need to adapt.
4. Do the research
Unless your business is super niche and one-of-a-kind, you likely have competitors that you need to outperform. To outrank them, you need to get to know them. What are they doing right? Where do you see opportunities you can leverage? Competitor research can help you get a leg up on the competition.
And, of course, it goes without saying that you also need to get to know your audience. To create valuable content for them, you need to know everything about them. Who is your target audience? How old are they, what are their hobbies, where do they live, where do they spend time online?
Research into your industry, competition and target audience should be the backbone for everything you do as an online business.
In conclusion, successful project management requires finding the right people, setting clear goals, choosing the project management methodology that works best for you, and using data-backed insights to create a strategy for success.
Author Bio
Denise Langenegger is part of the team at Instasize – a content creating tool kit for anyone editing photos and online content on mobile.