The Ultimate Guide to Process Improvement Methodologies For Increased Productivity (Plus FREE Downloadable Checklist)
Last Updated on December 28, 2021 by Owen McGab Enaohwo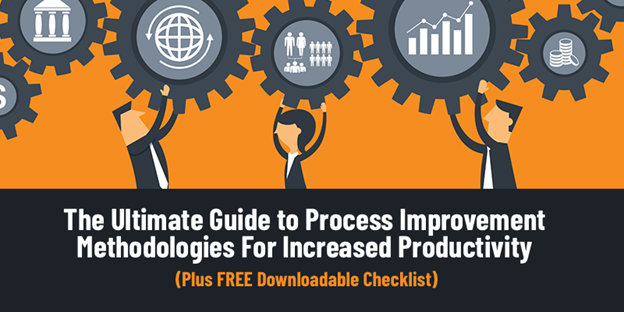 Process improvement is a powerful tool for transforming the performance of an organization and can be achieved with the right process improvement methodologies in place.
Sometimes it's not enough to just change one area or take on new initiatives—you need to reorganize your entire business model and improve how every function interacts with other functions.
About 50–70 percent of all business improvement initiatives fail. Some possible reasons:
Not getting the needed support from senior administration
Having problems adopting a culture of continuous process improvement
Failing to get employee buy-in
To ensure all your business improvement initiatives don't become part of these statistics, consider using established process improvement methodologies for your business.
But how does a company go about this?
What are the best methods for achieving transformative change?
In the following chapters, we will explore some of the best process improvement methodologies currently available, looking at what they do, why they work, and when you should use them.
But before we dive in, let's cover some definitions.
Table of Contents
Chapter 1: What is the Definition of Process Improvement?
Chapter 2: The Benefits of Process Improvement
Chapter 3: The Top 28 Process Improvement Methodologies For Your Business
Chapter 4: Top Process Improvement Tools
Chapter 5: Picking the Best Business Process Improvement Methodologies For your Business
Chapter 6: How SweetProcess Can Transform Your Business Using The Right Process Improvement Methodologies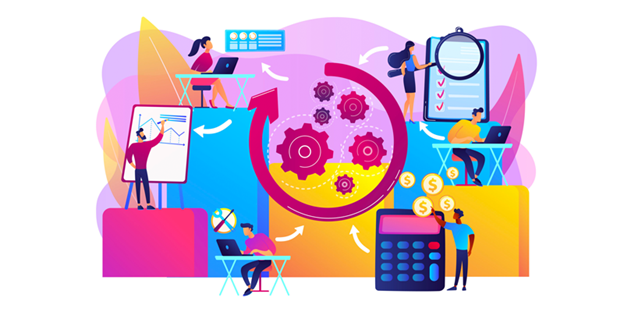 Chapter 1: What is the Definition of Process Improvement?
Process improvement refers to taking a deliberate approach to improving business processes.
It is a practice that involves efficiently identifying, analyzing, and refining each existing process to improve them ultimately. As the business evolves every day, year in, year out, this exercise needs to be carried out.
This improvement could imply an enhanced end-user experience, improved efficiency, substantial cost reduction, stricter adherence to regulations, and best prices.
In many cases, process improvement is necessary for an organization to respond to changes in business rules or data, compliance—or updates—to regulations, boost ROI by making your business much more efficient.
History of Process Improvement
The need to quickly identify inefficiencies in processes is not new to businesses.
Back in the 1970s and 1980s, total quality management (TQM) restructured manufacturing when the United States Navy and American executives started adopting every Japanese-style quality improvement method they could find.
The corporate culture of continuous improvement, as well as customer satisfaction, is at the heart of TQM.
This approach evolved into the so-called "branded" methodologies for process improvement seen today, such as Six Sigma, agile management, Lean manufacturing, just in time, Kanban, customer experience management (CEM).
It also includes dozens of movements and iterations that distill or expand the core principles of earlier process improvement methodologies.
Process Visualization
In regards to process improvement, most experts consider process visualization as the best place to start. Utilizing process visualization gives you an overview of the current state of your business.
When you map out your processes using a business process modeling (BPM) tool, it becomes easier to spot bottlenecks and numerous opportunities for considerable improvement.
To make the mapping stage easy and quick, consider using a low-code process improvement tool with a drag-and-drop feature.
As soon as you have an overview of your current business processes, you can easily identify the pain points.
You will also identify several steps within the process that you can condense or eliminate to minimize cycle time and boost efficiency.
Visualizing the entire process end-to-end helps streamline the process by identifying precisely where employees and other technologies are heavily incorporated.
This orchestrates the entire organization and focuses it solely on achieving its end goal.
Process Simulation
Process simulation is a powerful tool for quickly evaluating process improvement. It can help your organization test and analyze your entire business processes within a virtual environment even before carrying out a live rollout.
This is especially helpful for business-critical processes within your organization. Even if you have no idea what the outcomes might be, the simulation poses zero real-life risks.
Therefore, your organization won't suffer any adverse effects as you straighten out every imperfection within the process.
An excellent way to try out different ideas and spot potential mistakes before they crop up in the real world is by mapping out business processes and changing different variables to test the outcomes.
This saves lots of time and money by optimizing the process before it goes live or plays out in the real world.
Process Metrics
If you want to readily identify additional areas that require improvement within your business process, use a business process modeling tool that provides accurate process metrics and results.
This helps you significantly enhance process improvement in your organization as you make necessary changes based on the results.
Outcome Testing
Outcome testing is a highly efficient and effective process improvement method. It is particularly crucial if there are multiple ways to improve the process within your organization.
Outcome testing involves modeling different versions of the same business process and then examining and comparing the overall outcome to see which of these processes are the most effective.
This testing can be highly effective for those who do not know precisely what is in store in the future.
For instance, thanks to the pandemic, many businesses worldwide were forced to readily examine several processes, as employees had no choice but to work from home in accordance with the government-mandated lockdown.
Outcome testing continues to be a highly effective method of process improvement as companies can create several models for a few unique versions of the process to see which one works best.
It also makes an alternative process readily available just in case there is a sudden change in the situation, which is a constant factor as countries keep changing their guidelines and regulations on how organizations should operate.
Process Governance
Although process improvement is deeply rooted in software and technology, there is also a vital human element.
This human element ensures that every improved process is clearly and effectively communicated across the organization.
Process governance is a crucial part of process improvement, as it helps to amend every process that requires tracking while all relevant teams are notified.
Achieving this is way easier via a cloud portal as every change is automatically saved and readily applied across the business.
It is also vitally essential to communicate the advantages of these process changes to the affected teams while giving room for feedback to help further continuous process improvements.
Business Process Management (BPM)
Managing business processes is one of the biggest challenges many organizations face daily, irrespective of their size.
Most business owners erroneously assume that managing business processes can only be worth it if they are massive processes or a huge expense.
However, business process management is crucial, irrespective of the size of your organization.
Therefore, business process management (BPM) refers to an organizational discipline where an organization looks at all the processes it runs individually and in total.
It involves analyzing the current state of the processes and readily identifying vital areas of improvement to create a more effective and efficient organization.
In other words, business process management (BPM) has to do with how an organization creates, edits, and efficiently analyzes the inevitable processes that constitute the core of its business.
Every department within an organization has a responsibility to take data or raw material and transform it into a finished product or outcome. In some cases, each department handles a dozen, or even more core processes, each time.
Business process management focuses on ongoing and repetitive processes that efficiently follow specific, predictable process management patterns.
If poor business processes are left unsystematized and unorganized, they can cause mayhem in the organization. At individual levels, most people only get to see just one aspect of a particular process.
Only a handful of individuals can easily scan out to see the overall effects of a specific process, including where it starts and ends, the crucial data required, where inefficiencies and potential bottlenecks lie.
Chaotic, unmanaged processes can severely hurt businesses and usually lead to any of the following scenarios:
More errors
Time wasted
Increased blame
Demoralized employees
Lack of data
This shows that business process management matters a lot. Applying BPM enables businesses to significantly improve their processes and keep every aspect of their operations running optimally.
The various types of business process management—which are categorized according to the primary purpose they serve—include:
Human-centric business process management: Human-centric business process management solution is for processes that humans majorly execute. This system has multiple tasks and approvals that call for human involvement and interaction. This type of platform excels remarkably well with easy notifications, a user-friendly interface, as well as super-fast tracking.
Integration-centric business process management: Integration-centric BPM solution deals with processes that mainly jump between the existing system—CRM, HRMS, ERP—with little or no human interaction or involvement. This type of BPM has API access and extensive connectors to create efficient processes that move very fast.
Document-centric business process management: A document-centric business process management solution is needed when a particular document—e.g., an agreement or contract—is at the heart of the entire process. Such solutions engender routing, formatting, verification, and signing as each task passes along the workflow.
The majority of BPM systems today will be capable of integrating elements of each of these types of business process management solutions. However, each system will only have one specialty.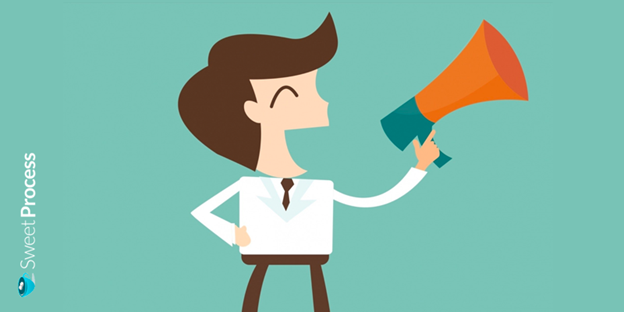 Chapter 2: The Benefits of Process Improvement
Improvement methodologies offer several benefits that organizations that implement these methodologies enjoy within a short period. Here are some of these benefits, arranged in no particular order.
Operations Become More Effective and Efficient
The most apparent benefit of process improvement methodologies is that every operation becomes more effective and efficient.
This is what happens to your entire process when you eliminate unnecessary tasks and motions, as well as every time-consuming component that gives negligible outcomes.
It is not necessary to implement formal programs. As long as you fully understand the concept behind process methodologies, you will be able to spot precisely where you need to make a few changes.
Day-to-day tasks like running reports and filling out forms manually can easily frustrate your employees.
This is because such activities take several hours to complete, primarily if you rely heavily on old technology with severely limited capabilities.
According to a survey, employees spend nothing less than an average of up to 520 hours per annum carrying out repetitive tasks or activities that could effortlessly be automated.
When you do away with redundant steps that do not add value, your entire process becomes more efficient as you re-engineer it with highly effective techniques, as established earlier.
You may need to introduce a custom application or new software your employees can utilize to automate these tasks. This allows some of these employees to reallocate time to focus on core aspects of their respective jobs.
This minimizes the time it will take to complete a task, resulting in the completion of more tasks within the same period.
In other words, process improvement fosters higher production capacity and faster delivery.
Enhanced Employee Satisfaction
When business processes are well-developed, it motivates team members who are often not interested in wasting time and money.
Business process improvement cuts out repetitive, tedious activities that consume necessary brainpower and working hours.
Employees can then focus more easily on functions that they genuinely care about instead of rummaging endlessly for documents or entering data manually.
Seamless procedures result in a happier workforce, which in turn boosts productivity and revenue.
If your employees have to transfer data manually between systems, it can result in countless human errors that will take several hours to fix.
This is because manual systems lack adequate controls, giving room for lots of mistakes and risk of fraud.
In most organizations—and in most cases—non-IT employees are saddled with managing data entry tasks. But they are usually not very familiar with backup and storage best practices.
Business process improvement showcases activities you can easily automate. This helps to minimize human error and boost security measures to protect company data fully.
Engenders the Integration of Technology
Business process improvement highlights the applications and software that perfectly align with your establishment's requirements.
Depending on your industry, custom web applications or commercially available software may be the best solution for your business needs.
You can take advantage of brand-new technology to support every new business process you run in your organization, including data entry and employee collaboration.
Gives Rise to Customer Satisfaction
According to a study conducted by Microsoft, over 90 percent of consumers would rather take their business elsewhere than work with any firm or establishment that relies only—and heavily—on outdated technology.
However, business process improvement allows updating all your tech solutions and minimizing the time spent on administrative activities.
This gives your team or employees more time to focus on serving and engendering a real-time collaboration with clients or customers.
Your employees will be more capable of responding to your customers' requests and customize solutions in record time.
They will have ample time to build proposals and focus on crucial tasks that deliver measurable results, thereby enhancing customer satisfaction.
A satisfied customer is a very happy customer, and a very happy customer will always return for a repeat experience.
Process improvement utilizes numerous techniques that easily pinpoint the unnecessary spending of essential resources. It also helps determine highly effective solutions for generating the best output.
This allows organizations to save lots of money that other crucial priorities can utilize.
Moreover, saving costs through process improvement is also the ideal solution when customer acquisition becomes somewhat challenging.
When every process is significantly improved using the latest updates and technologies, it results in much better business operations, outcomes, as well as better lives.
Streamlining your processes will allow you to enjoy the vacation you have planned for since the beginning of the year. There will be no need to fret, worry or stress yourself over your work.
If and when it gets a little crazy in your organization, you can rely on your team to handle the craziness.
You increase business profitability when you lower costs and vice versa. This happens if you maintain your current pricing levels, and other expenses do not readily absorb any savings you achieve.
When you offer a higher quality product, nothing stops you from charging a premium for it. This helps make you much more profitable in the long run.
The more cash you generate due to increasing your profits, the more money you will have to finance or refinance your business operations. You will no longer be so heavily reliant on investors or local banks for financing, which is an excellent thing in business.
If maintaining compliance in your business proves tough or your organization lacks a highly flexible system that addresses end-to-end compliance, you could face a few unforeseen or unanticipated penalties.
Through process improvement, your third-party consultant will find it easy to document every compliance-related policy, procedure, as well as internal control thoroughly.
Integrating compliance into all your business processes fosters transparency and allows you to implement all regulatory requirements effectively. This prevents delays in compliance and fines.
Producing your products within a short time gets them into your customers' hands as soon as possible. Thanks to process improvement, higher output, and faster delivery are possible, and your customers don't have to wait for prolonged periods.
Customers are always in a hurry, and if you serve them quickly, they will be more willing to bring their business to your organization.
Creates Higher Quality Products
Improving your processes by installing custom applications or new software leads to the production of a higher quality product, which offers multiple benefits.
First of all, there will be fewer mistakes, as mentioned earlier. This leads to massive gains in material, labor, and even customer perception. There will also be considerably fewer product returns as well as negative customer experiences.
Secondly, the perception of your overall quality increases with your customers. This will further boost your brand's reputation as no one wants to spend money on a product that does not work as advertised.
Customers will always appreciate the reliability of your products and will be more than willing to bring a lot of business your way and even refer others to your brand. Your reputation will improve accordingly.
What most business owners think about when discussing process improvement usually revolves around eliminating waste. But process improvement is far more than just doing away with waste.
Process improvement is about finding a much better way to carry out a specific task or activity.
Most of the innovations you may implement are small, but the small changes can help you invent a brand-new way of doing or completing something. This can create a groundbreaking shift in how you do business.
The small changes you make can give you dramatic improvements that give you a highly competitive advantage over your competitors.
Process improvement is sometimes borne out of the need to cut down on wastage.
The Concept of Waste and How to Identify It
Lean thinking—also referred to as Lean management—focuses primarily on the concept of doing away with waste. It bears a close similarity to the JIT process improvement program.
Lean has two additional features:
The first feature originates from the organizational structure of the establishment. The Lean organization eradicates several levels of management and brings every worker or employee closer to the process.
The second feature has to do with an incredibly strong process analysis orientation. Each step within the work process is carefully assessed.
The entire process is renewed around every step that adds value, eliminating or reducing those that do not add any.
Lean thinking may be somewhat more structured than just-in-time, but they share the same process analysis, which is to eradicate all wastes within the process.
Now that we have covered the basics, we'll take a look at some of the most effective process improvement methodologies that you can use.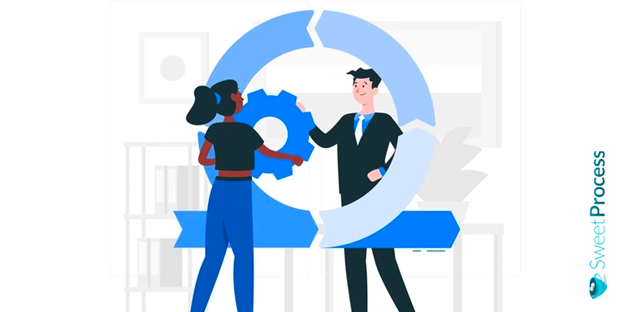 Chapter 3: The Top 28 Process Improvement Methodologies For Your Business
Several different methodologies exist that you can take advantage of to help your organization undertake process improvement.
Every process improvement methodology aims to help organizations identify various process challenges, fix each of them remarkably, and then analyze the success, or dismal failure, of the changes implemented.
However, in spite of this common goal that process improvement methodologies are designed to meet, each of these methodologies is suitable for different business needs.
Some process improvement frameworks center on getting your brand or organization culture in the right and ideal place. Others only focus on Lean process improvement methodologies. Some process improvement methodologies even help brands visually map out each process workflow for maximum output.
Here are the top 28 process improvement methodologies for your business:
5S Methodology
The 5S model is a process improvement technique that is part of the Lean and Kaizen methodologies. If you want to make continuous and rapid improvements, 5S is the methodology of choice.
The 5Ss hinges on five ideas that make employees much more efficient and effective in their work. It earned its unique name since all the five principles start with the letter "s," as follows:
Sort: Keep only what is often or regularly used within reach.
Straighten: Arrange the space so that employees can look for and find precisely what they need or want to use within 30 seconds.
Shine: Ensure the equipment and workplace are always ready for swift use.
Standardize: Each job/task/activity is performed in the same way, and every individual is mentally challenged to proffer ideas in order to improve it.
Sustain: Cultivate an efficient, safe, and highly effective workplace.
The 5S model is primarily designed to help standardize and bring more consistency to process improvement in any organization.
Agile Methodology
Agile refers to a software development technique that is rather appropriate for processes that call for collaboration. It is an incremental and iterative approach that necessitates collaborative work within employees in different teams.
This process improvement methodology includes back-to-back incremental steps, referred to as "scrum" and "sprint" meetings, that enable every teammate to provide feedback.
These ensure ultimate flexibility and aim to improve the entire process with small steps.
Similar agile approaches, including collaboration and iterative changes, continue to become popular in many other areas, including construction and manufacturing.
Instead of taking basic steps for updating all processes, this particular methodology only responds to the overall changes that take place while taking those incremental steps.
Benchmarking Methodology
When you use this technique, the primary goal is to adopt various ideas and strategies, services or products, and processes from successful companies—especially those within the same industry as yours—by easily comparing them to the ones your business uses.
You may discover that you need to significantly improve the manufacturing process or update legacy technology for maximum efficiency and output. You may even have to change the direction the company is going to a new one.
The highly successful implementation of the benchmarking methodology can easily be observed in the '80s with a manufacturing shift in the U.S.A. by organizations such as GM and Ford.
As Japanese automakers like Toyota and Honda flooded the automotive market with reliable and fuel-efficient vehicles, GM and Ford had to swiftly adapt to the market changes by readily adopting these processes and technologies into their own automobiles.
Cause and Effect Analysis Methodology
Cause and effect analysis is one of the tools carved out from the Six Sigma process improvement methodology.
It involves employing diagramming methods to fix issues by readily pinpointing the problems, discovering bottlenecks, and recognizing precisely why a particular process is not functioning as it should.
Data Science Methodology
You can utilize data science and work toward becoming a data-driven organization.
Using this methodology, you may have to commit to consistently gathering, combining, and analyzing, as well as applying data for innovation and process improvement.
Strive to develop efficient, analytical models that can make or reach decisions swiftly and independently.
This helps to make small- to medium-sized organizations more intelligent.
Feedback & Feed Forward Methodology
Feedback and feedforward methodology are the first hallmarks of highly intelligent organizations. Using this process improvement methodology, you can quickly embed constructive criticism and feedback deeply into your company culture.
When you go about it this way, you can continuously improve your teams, employees, and organization in a sustainable way.
However, embedding feedback and feedforward is far easier said than done in most cases. But if you keep at it on a daily basis, you will eventually get there.
Kaizen Methodology
Kaizen heavily promotes process improvement, laying an incredibly strong emphasis on agile and Lean practices.
This process improvement methodology focuses primarily on boosting productivity, quality, and efficiency via corporate culture or daily work in order to cultivate a culture that does not punish mistakes or errors but works to keep them from happening again.
Kanban Methodology
Kanban refers to a tool used for process workflow visualization.
It helps employees, business units, as well as leadership get on the same page when it comes to process improvement.
Kanban is a technique that consolidates and instigates Lean processes improvement.
Lean Manufacturing Methodology
The Lean process improvement methodology is all about cutting costs by doing away with waste.
Often referred to as Lean manufacturing, the core concepts apply to each process and organization, irrespective of the industry.
Using this process improvement methodology involves evaluating a particular process's value stream.
This value stream comprises several value-added activities, including the particular actions that specific customers would pay for or non-value-added activities within the process that completes an order or brings a particular concept to fruition.
Any action that does not add value or is not required as part of a regulation or policy is waste. There is no limit to waste as it may include the following:
Inventory: Raw materials that are not required or needed to handle current orders.
Transportation: The movement of products not needed for the process.
Overproduction: Unrestrained production of materials far ahead of demand.
Defects: The efforts used in checking for and amending defects within the system.
Waiting: Periods of interruptions or inactivity within a production.
Motion: Equipment or people that move more than is required in order to complete a particular process.
Skills: The specific act of underusing the skills and knowledge that workers or teams have.
Overprocessing: Additional work as a result of poor production design/tool or redundancies.
It is the primary responsibility of process engineers to pinpoint these areas of excessive waste and minimize them to the barest minimum in order to boost overall value to customers.
Model-Based Integrated Process Improvement Methodology (MIPI)
Model-based integrated process improvement methodology (MIPI) focuses on "what to do" as well as "how to make it happen" when it comes to boosting efficiencies. It is a seven-phase methodology that includes the following:
Understanding the needs of your business
Understanding every existing process
Process modeling as well as analysis
Process mapping as well as redesign
New process implementation
The new process as well as methodology assessment
New process reviewing
MIPI helps to adjust the business needs of an organization and showcase the issues preventing the organization from reaching its mission and vision.
Plan, Do, Check, and Act (PDCA) Methodology
In reality, plan, do, check, and act (PDCA) is part of the Kaizen technique. After identifying the processes that require significant improvement, organizations use PDCA to make those processes much more efficient.
This process improvement tool details four steps for implementing remarkable improvements:
Plan: The project team decides what processes they are trying to change.
Do: Improvements are made and implemented.
Check: The improved process is then compared with the aging process and checked to see whether the implemented changes made a huge difference or not.
Act: Every individual involved in the process plays a role in driving quality improvements.
Plan, Do, Study, Act (PDSA) Methodology
PDSA is an acronym for plan, do, study, act. It is a complex version of the PDCA cycle and is generally utilized as a more comprehensive approach to analysis and reflection.
However, there is a notable difference between PDSA and PDCA, which is reflected by the replacement of the word "check" with "study."
Take a brief look at these subtle changes:
Check: This simply implies that you are asking a question such as: "How does the system's current state compare to what you are expecting?"
Study: This simply implies that you are asking a question such as: "What can everyone learn from the system's current state compared to what is expected?"
The "study" aspect of the PDSA process improvement methodology implies that you take whatever you have discovered or learned about a particular system and use the information/data to achieve better objectives of the process or product in question.
Process Mapping Methodology
Process Mapping—also known as process chart, functional flowchart, process model, and process flowchart—refers to a workflow visualization that helps organizations easily map out plans for process improvement.
Process mapping has to do with creating a crystal-clear flow diagram that completely delivers crucial data about a particular process workflow.
Quality Management and Quality Assurance Methodology
Top-tier organizations do not joke with quality, i.e., they always prioritize quality. You can fixate or direct your attention to continuously improving overall quality.
This includes your employees and managers, and not just your processes, systems, and products.
Therefore, take the right and necessary steps as an intelligent and healthy organization headed for the top within your industry.
Scrum Methodology
Using Scrum methodology enables you to easily embed small pieces of finished projects or work within your process in a highly controlled way.
This could be an application, software, or even a brand-new product that you want to launch. Scrum gives you the room to significantly improve services in short cycles, i.e., fast iteration.
Do your best to find out precisely how to apply Scrum and successfully implement it.
SIPOC Analysis Methodology
SIPOC analysis is a diagram format that is categorized under the Six Sigma technique.
The SIPOC analysis usually takes place during the vital measure phase of DMADV or DMAIC.
It helps businesses define and readily establish process improvement projects and pinpoint requirements as well as essential elements before commencing.
Six Sigma Methodology
Six Sigma is one of the most popular process improvement methodologies today. This process improvement technique pulls employees up through the ranks categorized using karate belts.
A new employee can start as a green belt holder and learn their way up to the most advanced stage, i.e., the black belt.
Six Sigma breaks down process improvement in two unique ways via specific steps:
DMADV, i.e., define, measure, analyze, design, and verify
DMAIC, i.e., define, measure, analyze, improve, and control
Super Methodology
Super methodology refers to a five-step improvement tactic primarily designed to boost overall productivity. Nevertheless, if you combine two or more improvement strategies, you may experience much better results.
The super methodology is well suited for small- to medium-sized organizations for their improvement efforts via these five phases:
Process selection, i.e., the location of the perceived bottleneck
Process understanding, i.e., of the entire system as well as its numerous components
Process measurement, i.e., of current key performance indicators (KPIs) as well as other aggregated data
Executing or carrying out a new process based on relevant findings
Reviewing the data/information garnered within the new process and comparing it with the previous one
The 5 Whys Methodology
The founder of the Japanese automobile commercial enterprise—i.e., Toyota Industries—is Sakichi Toyoda. He has been credited with inventing the Five Whys as a specific process to discover business issues.
The Five Whys process is pretty simple and highly repeatable, which is the best part.
First, you face the process issue on the ground and then ask, "Why?" five times. Each "why" has a subsequent response, with the primary goal of getting to the root cause of the process issue in mind.
Total Quality Management (TQM) Methodology
The primary goal of total quality management is to cultivate long-term success via customer satisfaction within an organization.
This methodology helps businesses get everyone on board with process improvement.
It empowers employees by nurturing a culture where workers are not afraid to make errors and are always driven toward shared business goals.
Value Stream Mapping Methodology
Value stream mapping helps businesses visually represent the perception a customer has about an organization's process, which helps highlight the overall value of a service, product, or process to the company.
Value stream mapping (VSM) shares great similarities with other process improvement methodologies as it focuses on eliminating redundancy, waste, as well as being very lean.
Other Process Improvement Programs
Define, Review, Identify, Verify, Execute (DRIVE) Methodology
DRIVE is an acronym that stands for define, review, identify, verify, execute. Let's take them one after the other:
Define: The scope of the problem as well as the criteria you want to use to measure resounding success. You may need to agree on success factors and deliverables.
Review: How things stack up, understand the background, spot and collect valuable information, including problem areas, performance, improvement, as well as quick wins.
Identify: The solutions to a particular problem as well as the required changes in order to sustain the new—and implemented—improvements made.
Verify: That the implemented improvements will give rise to many benefits that will meet the preset or pre-defined standard for success. Prioritize and then pilot every single improvement made.
Execute: The improvements and solutions, plan a review, and garner feedback.
Heijunka
Heijunka—a Japanese term that means "leveling"—helps organizations efficiently match uncertain or unforeseeable customer demand patterns in order to do away with process waste.
You can apply the Heijunka methodology if your goal is to take an average output or product in order to ensure process production remains consistent.
On those days where your product is much more needed, all you have to do is move the excess into a fluctuation stock, then pull out this stock on the days when output or products fall short of demand.
Heijunka is an excellent method that substantially boosts stock control processes and depends heavily on a production rate that is carefully calculated.
ISO 9000
The international quality standard is the ISO 9000. The European Union formally accepted ISO 9000 and informally did so as a consequence of its use in other parts of the world.
However, ISO 9000 is less of an improvement system and more of an administrative system. Considering Deming's principle that quotas and specifications can really become barriers to considerable improvement, this will not engender improvement.
No tools are linked with ISO 9000 as it is substantially oriented toward dependence on documentation for every process. In this sense, ISO 9000 is just like TQM, i.e., it is extraordinarily process-driven.
However, the whole emphasis has to do with following every documented process, not improving each one.
ISO also provides certification, which is another obstacle to improvement because as soon as it is certified, an organization is good enough.
This implies that the organization has "arrived." This is opposed to the Crosby concept of the race with zero finish line.
As for the unfavorable judgment that ISO organizations lose ground to their continuously improving competitors, the current version of ISO incorporates the need for continuous process improvement.
About a decade ago, ISO and TQM communities were competitors.
But now, it is crystal clear that total quality management had the right concept, and ISO is now adopting the same concept.
Nevertheless, certification programs will continue to be important, making ISO a remarkably helpful one when it comes to quality.
Just-in-Time
Just-in-time (JIT) develops from some of the practices seen in the Japanese auto industry. In simple words, JIT is not a quality improvement policy but an inventory policy.
It hinges on the Japanese Kanban system for ordering and tracking parts as well as the philosophy behind the MRP systems that are currently in use in many manufacturing plants.
These are the systems that have eventually evolved into many of the popular ERP systems today.
When JIT is viewed as an inventory policy, it says to order precisely what the organization needs at the exact time it is needed.
This is a zero-based inventory policy as nothing is stored. Every component is acquired and used immediately.
In order to make this process improvement methodology work in practice, two things must happen.
The first thing has to do away with defects so that the exact quantities delivered to the organization will all be good enough to use.
Secondly, regarding timing issues, schedules must be maintained precisely as planned, and every support system needs to come through successfully.
To be specific, every business process must be significantly improved.
JIT views extra capacities, inventories, time, as a total waste of resources.
This technique becomes a continuous process improvement system by focusing only on minimizing these—as well as every other—sources of waste within the system.
The only tools provided to make this work are the MRP tracking tools, though TQM tools are also noticeably helpful in this regard. TQM and JIT work remarkably well together, and neither has laid claim as the successor to the other.
Re-engineering
Re-engineering is one of the foremost "next-generation" approaches beyond total quality management (TQM).
This approach may not include every TQM tool since they were used to obtain several gradual and small improvements.
The argument is that going for big and dramatic improvements makes more sense. Although specific tools were not provided for achieving this, the primary focus is on reshuffling the organization around the latest client base.
As might be expected, total quality management never precludes large improvements. What it does is recognize that the most significant improvements will be more local and smaller in nature.
Since TQM is commensurate with the concept of continuous process improvement, re-engineering can be perceived as some other "tool" underneath the TQM umbrella.
Root Cause Analysis
Root cause analysis is another top process improvement methodology that helps you fully understand the causative factors and underlying issues behind the biggest business pain points that trouble you every day.
There are several highly effective approaches for carrying out root cause analysis, including the implementation of the fishbone diagram, also known as the Ishikawa diagram.
You can use the latter to dig deep, identify, as well as minimize the root causes of the bottlenecks and process problems within your system.
Theory of Constraints
Theory of constraints (TOC) is a process improvement program that rests heavily on the concept of managing all the bottlenecks—the constraints—within a process.
It is a much more process-oriented management approach, just like total quality management.
The theory of constraints also focuses on continuous improvement. Although TQM places emphasis on continuous improvement in some sense, TOC is much more like JIT in that it exposes the problem within a process and tries to exploit it.
The continuous nature of this improvement occurs because improving a particular process within the bottleneck area will only expose another bottleneck, which ends up being the next to be significantly improved.
No tools are currently linked with the theory of constraints, aside from the process flow analysis. The tools associated with TQM are exceptionally useful when responding to a bottleneck. Therefore, TOC can perform extremely well within a TQM environment.
Process Improvement Methodologies Comparison: Six Sigma vs. Lean
Selecting the most effective and appropriate process improvement methodology should be your business goal, even if your target is to boost employee retention, productivity, your bottom line, or compliance.
Two popular process improvement methodologies are Six Sigma and Lean. Let's compare these methodologies to see how impactful they will be if you implement either of them in your business.
Six Sigma Methodology
Six Sigma was developed at Motorola in the early 1980s. General Electric made the methodology incredibly popular such that nearly every Fortune 500 organization started adopting Six Sigma in the 1990s.
Six Sigma methodology is all about eliminating variance and defects. The primary goal involves achieving highly accurate and replicable results. It is a procedure that involves a bit of math.
You will need to use empirical methods and statistics in order to create the foundation of a well-defined sequence of steps. For instance, a pharmaceutical company may use Six Sigma to boost its delivery methods substantially. A window manufacturer may choose to radically minimize costs by changing just one element of its assembly process.
Six Sigma floats the acronym DMAIC (define, measure, analyze, improve, and control). It is one of the sequences of steps in Six Sigma. The methodology also uses DMADV (define, measure, analyze, design, and verify), another sequence of steps.
If you prefer a controlled, step-by-step approach to quality, Six Sigma is an excellent choice for your organization. The methodology's unique principles work for small- to medium-sized enterprises as well as giant corporations.
Since Six Sigma is one of the top-down methodologies today, it emphasizes buy-in from the entire company through the die-hard commitment of top management as well as the progressive know-how of skills via its karate belt promotion and its mentoring system.
Six Sigma methodology has been effectively hybridized with other techniques, including Lean and design thinking.
Lean Methodology
Lean methodology was a process improvement technique derived from Japan's Toyota corporate culture of customer focus. Lean has an attribute of waste elimination by getting rid of any service, process, or even product that offers zero added value to the customer.
"Value" in this sense refers to anything a customer is willing to pay for, and "waste" could involve anything from overproduction to defects in products to waiting. Doing away with wasteful steps helps your organization elevate productivity and quality while substantially minimizing lead time and costs.
Lean—which many enterprises consider to be far less technical than other methodologies—as well as its variants—such as Kaizen and 5S—can be readily accessible and far easier to implement across the organization.
In most cases, a visual element is involved as Lean specialists utilize flow charts, diagrams, and process maps to readily identify every parameter of the process improvement project and its planned effects or outcomes.
Organizations of every size across various industries implement Lean methodology for end-to-end processes as well as single projects.
Forming a hybrid of both methodologies, i.e., Lean and Six Sigma, enables you to fully enjoy the best of both worlds or methodologies. Many Fortune 500 companies that used this hybrid were able to save up to $427 billion over the last two decades.
Lean Six Sigma always encourages collaboration in order to get rid of waste and boost processes systematically. The bonus is that this methodology is primarily designed to be much more than a problem-solving device. It works as the catalyst for a positive cultural change in your overall enterprise.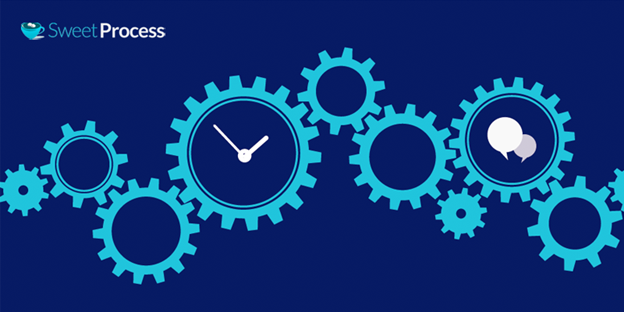 Chapter 4: Top Process Improvement Tools
Process improvement tools refer to the methods or techniques many organizations employ in order to drive significant improvements in performance and quality, targeting every process of a particular business.
There are many process improvement tools out there, and each one is uniquely designed to boost a given process considerably.
The following are the top 40 process improvement tools that you should know.
Consider each one of them and choose the tool that your organization can readily deploy effectively.
Process Improvement Visualizations
Process improvement visualizations involve the use of vivid imagery to showcase precisely how a given process can be significantly improved.
Here are some process improvement visualizations techniques to know:
Tool #1: Flowcharting
A flowchart is a display of the numerous steps within a process arranged sequentially.
This remarkable generic tool can be repurposed for a wide variety of functions.
If you have a particular process you want to improve, you can create a flowchart.
Then create another flowchart; this one showcases the ideal process you want to accomplish.
Then compare both flowcharts in order to discern precisely where you need to make improvements to the entire process.
Tool #2: Control charts
A control chart refers to a graph that process managers/engineers use to study how a specific process changes over time.
It involves the plotting of data in time order while a central line covers data averages.
An upper line is dedicated to the upper limit control, and the lower control limit has its dedicated lower line.
You can analyze process outputs that are highly dependent on the performance between the upper control limit and the lower control limit. This enables you to readily spot when or how that process needs to be improved.
Tool #3: Checklists
Checklists are excellent means of envisaging a particular process. This becomes easier and more understandable if you use automated software like Process Street (see tool #30 below).
You can view tasks in a specific order, i.e., completion, while the relationships between the different tasks are crystal clear.
Tool #4: Bar Charts
Bar charts are those diagrams you can use to convert numerical values of variables to rectangles that you can display against an X-axis and a Y-axis.
The height of the rectangles is directly proportional to the variable value.
Many experts consider bar charts as an excellent way of easy comparison of different types of data. This could be data you garnered at different time frames or time points.
This particular instance has to do with data that backs up every one of your process improvement efforts.
One major tool that organizations use as a perfect data collection solution is Device Magic. Companies can use the tool to collect more accurate data as fast as possible from their teams in the field.
They can then distribute the collated data to the right people within stipulated periods without any delay.
Tool #5: Scatter diagrams
Scatter diagrams are graphical representations of how a single variable change concerns another. Variables can be plotted on axes set at right angles to one another.
The extent, or degree, of scattering in the points offers a measure of confidence in the correlations illustrated.
Let's say you want to change variable X within a specific process after a lot of consideration. You can make use of a scatter diagram to see if this remarkable change will influence or affect variable Y before going ahead to implement the changes.
Tool #6: Matrices
Matrices are visual forms of presenting data in a rectangular grid. The data is displayed along the top of the rectangle as well as down its side.
Symbols are positioned at grid intersections to showcase the relationships between the different sets of data.
Tool #7: Dot plot or tally chart
The dot plot or tally chart reveals the frequency of a specific value or how often the value has occurred.
Dot plots share great similarities with histograms because it showcases the number of data points that fall into each value or category on the axis. This displays the distribution of a given data set.
Dot plots present a picture of variation as well as underscores unusual values along with the possibility of specific values occurring.
Tool #8: Histograms
Histograms refer to the visual representation of the degree or level of variation within a set of data. You can group data in several categories and then draw rectangles against an X-axis and a Y-axis.
The width of the rectangle represents the number of occurrences of data points within a specific group.
Histograms are highly suitable for large amounts of data that have wide variations.
They are one of the ideal process improvement techniques to use when looking for unusual data spread as well as for determining the probability that a specific value will occur.
Tool #9: Business process maps (BPM)
Confusing workflows with process maps is not something new, which is quite easy to understand as the earliest business process maps solutions were primarily focused on workflows.
Process mapping takes it a notch higher by generating an all-inclusive process diagram that indicates workflow information and so much more. This includes event types, information flows, users or instances.
Tool #10: Stratification
Stratification is the act or process of classifying or arranging something into several groups. This is an incredibly useful process improvement visualization method.
You can view processes in groups according to department, teams, degree of improvement priority, complexity, or projects.
Tool #11: Fishbone diagram
Fishbone diagram/Ishikawa diagram—sometimes called cause-and-effect diagram—are visual tools that help users brainstorm the potential causes of a particular defect.
The fishbone diagram resembles a fishbone, in which at the head, the problem is stated while those lines that branch out lead to different categories of the causes behind the bottleneck or issue.
Process Improvement Exercises
Process improvement exercises refer to activities that you can carry out easily. They are generally designed to foster continuous process improvements. Here are some of the methods to know:
Tool #12: Process Baselining
In order to make highly effective process improvements, it is vitally essential that you fully understand your business operations as well as how any process improvement can be of immense benefit to your organization. This is referred to as process baselining.
Process baselining offers a starting point from which you can build all your process improvement efforts.
It will involve documenting each process step which you can implement with the use of Process Street.
You will need to also understand the exact point the process breaks down, known as "breakpoints," and identify areas where wastes occur. You can then take the necessary steps to remedy the situation in order to ensure a seamless process.
Tool #13: Thought Showers
Thought showers are process improvement exercises that involve the whole team.
Every team member is forced to think creatively in order to generate a conclusion to a particular problem.
Thought showers have to do with the random collection of a list of ideas that team members contribute. Every concept is taken note of without any form of criticism.
At the end of the session, these ideas are carefully evaluated in order to see the ones that can be utilized to solve the problem the organization is battling.
Tool #14: Pareto Chart
Pareto charts are nothing but old bar graphs. Pareto charts involve the arrangement of bars from left to right and from the largest to the smallest.
The bigger bars on the left are much more important than the smaller bars on the right-hand side of the chart.
The chart is a visual indication or representation of where your organization may need to focus its efforts in order to boost operations.
A Pareto chart is a useful tool for graphically separating problem aspects so that your organization can direct its efforts effectively.
Tool #15: Catchball
Contrary to what you may be thinking, catchball is not a jargon term. Let's say you generate a process improvement idea and have defined the primary purpose, background, goals, as well as challenges.
These are presented before the stakeholders for help, opinions, and action.
The process improvement concept, which is the "ball," is bounced around back and forth between team members. The team members will need to dictate ownership at any given period.
Catchball connects every layer within an organization and is one of the most efficient and effective techniques of developing an inclusive culture as everyone works toward achieving the same objective.
Tool #16: Gemba walks
Gemba is a Japanese term that means "the real place." Supervisors or managers take gemba walks by going to where work is performed and make essential observations by spotting opportunities for considerable improvement.
The whole idea behind gemba walks is that the frontline staff nearly always have the best process improvement concepts. This is because they are always the ones who run the entire process.
However, there is nothing wrong with making low-cost, low-risk, small, but significant improvements over time.
Tool #17: Takt Time
Takt time refers to a measure of the length of every cycle within a system. Every cycle gives the greatest amount of time that can be spent on a particular task or one product before they need to start the next in order to keep up with the demands of customers.
You can improve processes based on takt time measures. For instance, you can lessen or increase process time investments accordingly.
Tool #18: Gap Analysis
Completing a gap analysis requires you to define the following:
The current performance or situation.
The potential or ideal situation.
What must be done in order to go from the current situation to the potential, i.e., bridging the gap?
You may need to get your hands on a gap analysis template if you want to make your work easier and faster.
Process Improvement Frameworks
A process improvement framework refers to a fundamental structure underlying a specific improvement concept.
This section covers the top process improvement frameworks you need to know:
Tool #19: Kanban boards
Although Kanban remains technically a Lean manufacturing tool, it is well-known and a stand-alone or complete process improvement technique. This visual tool helps personnel understand the process within a workflow.
It also assists in eliminating overproduction and inventory by efficiently regulating the overall flow of goods within and outside the factory.
In most cases, teams make use of physical or digital Kanban boards with several columns such as "To Do," "Doing," "Done," in order to control inventory.
Any team member can place a Kanban card in an area visible to other team members to indicate the need for replenishing inventory when required.
Using this process, you can assemble products only when there is a high demand from consumers. This also helps to minimize inventory waste effectively.
This is why Kanban is a common methodology heavily employed in order to accomplish just-in-time inventory.
The way Kanban works is that it implements four core principles:
Visualize the work
Limit or minify the work-in-process (WIP)
Focus only on workflow
Continuous improvement
Downplaying work-in-process is crucial with Kanban, and tracking WIP limits is easier with Kanban boards. This occurs by simply counting how many cards are placed in the "in-process" column.
Those who use Kanban software for their boards can even set an alert when they reach a predetermined work-in-process limit.
Tool #20: Balanced scorecards
You can use strategy maps and balanced scorecards to efficiently develop, measure, refine, and considerably improve your strategic capacities.
You can make use of at least four perspectives to help you effectively implement continuous improvement in day-to-day practice.
Introduce an excellent measure of cohesion into your management. This makes your goals appear faster on the horizon.
Tool #21: Hypothesis testing
Hypothesis testing refers to a comparative analysis involving a "before" and "after" scenario set against a null hypothesis. It implies that no remarkable changes have occurred.
When making significant improvements to processes within your organization, vital data about a specific process output is acquired before and after changes have been made or implemented.
This is done in order to calculate improvement probabilities using confidence intervals. Hypothesis testing is usually employed during the Six Sigma analysis phase.
Tool #22: Force field analysis
Another important process improvement framework is the force field analysis. This refers to a change management technique the psychologist Kurt Lewin originally conceived.
The model offers a problem overview and then splits factors into several forces for and against change.
Tool #23: Statistical process control
Statistical process control refers to a broad process improvement framework that integrates all the already mentioned process improvement visualizations and exercises, including:
Histograms
Checklists
Pareto chart
Control charts
Scatter diagrams
Cause-and-effect analysis
Stratification
Dr. Kaoru Ishikawa is credited with bringing together this unique collection of process improvement tools. This collection is commonly referred to as the 7-QC or 7 quality control tools.
Tool #24: A3
The A3 technique prompts Lean thinking into action. This process comprises the following steps:
Background: Demystify the issue and briefly describe the current situation and the problem areas.
Set goals/targets: Set goals/targets based on the current situation.
Root-cause analysis: It is possible to employ the A3 process along with a root-cause analysis template.
Countermeasures: Provide effective solutions which are primarily based on the root causes you discover. You can then head back to the initial goal and add more details.
Implementation plan: After you set the countermeasures, you have to introduce an implementation plan which includes a list of responsible individuals, countermeasure actions, as well as due dates.
Effect confirmation and immediate follow-up: Measure the tangible results and confirm the overall effect of your countermeasures.
Tool #25: Hoshin Kanri
Hoshin Kanri—otherwise known as policy deployment—refers to a strategic planning methodology that ensures every individual within an organization is resolutely driving toward the same objectives.
This method is different from the regular top-down deployment of change and angles toward a bottom-up approach.
What this implies is that everyone working in the organization is heavily involved with setting multiple improvement priorities.
Hoshin Kanri works by taking improvement goals and breaks them down into smaller objectives. The latter is further broken down into projects as well as tasks. This makes the method incredibly easy to implement and track.
Tool #26: DMADV
DMADV, which is sometimes referred to as design for Six Sigma (DFSS), is typically used to create brand-new processes at the Six Sigma quality level.
You may need to implement DMADV if your current processes don't meet the needed quality levels even after optimizing each one of them.
DMADV comprises the following steps:
Define: Define what the process requirements are based on what it delivers.
Measure: Collect crucial and imperative data linked to the process.
Analyze: Analyze and test data. Then set a baseline or standard that will be used for measuring the improvement of the process.
Design: Develop a new process that correlates to the process needs.
Verify: This phase, which is ongoing, allows the team to obtain feedback as regards the new process and whether or not it delivers the needed results/output.
Tool #27: Jidoka
Jidoka is a term associated with automation but with a human touch. It is an incredibly simple way of protecting your organization from delivering low-quality products or defects to your customers. You may have to step in when process automation collapses.
Jidoka heavily depends on four simple principles that ensure an organization will always deliver high-quality, defect-free products:
Discover an irregularity or abnormality.
Stop the process immediately.
Fix the immediate issue or challenge.
Investigate and then solve the root cause of the problem so it never repeats itself.
Implementing the jidoka concept enables anyone within your organization to stop abnormal processes immediately or as soon as they notice any issue that threatens overall output quality.
Tool #28: Poka-yoke
Poka-yoke, which translates to "inadvertent error prevention" or "mistake-proofing," is a process improvement framework primarily designed to prevent process errors.
This notable framework recognizes the simple fact that human errors will always be an ever-present and highly consistent variable within a system.
There are three distinct types of poka-yoke methods that you can employ in order to cut down process errors:
The contact method
The motion step method
The fixed value method
Tool #29: Prioritization matrix
Prioritization matrix analysis refers to a task analysis technique that experts use in identifying and depicting relationships among and between concepts.
When deployed as a process improvement tool, the prioritization matrix allows stakeholders to carry out a dependable process for resolving any agreements and determining the proposals that must be focused on.
Process Improvement Software
Process improvement software refers to the operating information and programs any organization can use to boost business processes substantially.
"To stand still is to fall behind," are the famous words of the humorist and writer Mark Twain. No truer words have been spoken for both individuals and businesses.
Static business processes—i.e., those that are not steadily and continuously improved upon—will slowly deteriorate. This is why process improvement remains an organic part of every organization's growth strategy.
According to the State of Business Process Management in a survey carried out in 2018, 93 percent of respondents globally reported implementing several process improvement projects.
About 53 percent of the respondents claim to be motivated to carry out the implementations because there was a need to reduce costs and boost efficiency.
This implies that business process improvement is now a way of carrying out business for highly successful companies.
The use of compelling process improvement software always helps facilitate several business benefits. Organizations mostly implement a business process improvement software in order to achieve the following:
Eliminate friction or waste in processes.
Boost process turnaround time.
Improve customer satisfaction.
Enhance the quality of services and products.
Efficiently meet every business goal.
Using process improvement software that is not an excellent fit for your organization can readily introduce stark inefficiencies in your process instead of getting rid of them.
This section covers the top-performing process improvement software tools you should consider when implementing process improvement in your organization.
Each of these bespoke software tools is used by the top brands across many industries today:
Tool #30: Process Street
Process Street is a no-code, user-friendly approach to substantiating your business processes. This means that you will enjoy full transparency over each given business operation.
Thanks to the use of the Process Street permissions features, these processes are typically stored in the cloud so that they can be accessed from any part of the world at any given period in order to control who sees what within a particular process and when they see it.
Process Street has a free plan, while the basic plan is $30 per month. They also have custom plans available if you have special requirements.
Tool #31: Zapier
You can use Zapier to connect several applications with their associated processes. This will save you a lot of time, ultimately improving your process by eliminating highly repetitive and manual tasks or activities.
Zapier allows teams to have the time and energy to focus on higher-priority, innovative, and more pressing work.
Zapier comes with a free plan, though the platform's starter plan at $19.99 per month is a good start for most companies. The professional plan is $49 per month, while the team plan is up to $299 per month.
Tool #32: SweetProcess
SweetProcess is a process improvement software that allows you to efficiently optimize all your business processes by documenting or recording in detail every standard operating procedure, collaborating, as well as track every task with ease.
This is the software you need if you want to get repetitive factory tasks out of your head and properly documented. You will no longer keep doing everything yourself. SweetProcess will give you the ideal systemization you need in order to grow and scale your business, whether you are hiring your first employee or managing a team.
SweetProcess is better suited for cloud-based workflow management systems that help businesses of every size with documentation, task creation, productivity tracking, and so much more.
The pricing plan for using SweetProcess starts at $99 per feature every month. There is no free plan or free version, though you can enjoy a 14- days free trial.
Tool #33: Lucidchart
Lucidchart offers intelligent diagramming for every team.
This software tool is the perfect solution for generating process improvement visualizations such as thought showers, workflows, as well as business process maps.
Lucidchart has an incredibly powerful layering system that allows users to create diagrams on top of other diagrams.
The highly intuitive and super-clean layout is user-friendly, and its useful collaboration features foster easy communication between colleagues or co-workers while you work.
Lucidchart has a free version, while the paid version, which grants you access to more features, starts at $7.95 per month.
Tool #34: Visio
Visio is another powerful flowchart creation and diagramming program and the brainchild of Microsoft. This remarkable software tool is very useful for producing digital visualizations for making significant process improvements.
Visio comes with several features, including collaboration tools, flowchart diagrams, real-time data connection, as well as the innate ability to integrate seamlessly with several applications.
The process improvement software tool has two plans: Plan 1 starts at $5.00 per month while Plan 2 is available at $15.00 per month.
Tool #35: Statgraphics Centurion
Statgraphics Centurion is an intuitive data analysis software efficiently built for non-statisticians to take full advantage of crucial business analytics.
This special software allows users to build models, run seamless statistical analyses, design experimentations, and even create reports that anyone can visualize easily.
Statgraphics Centurion is one of the greatest assets any organization can have in this day and age. It helps in demystifying how well your business operations or processes are running, as well as whether the implemented changes add value or not.
This unique process improvement software tool has a free trial but no free version. However, if you want to use the paid version of Statgraphics Centurion, be ready to shell out up to $765.
Tool #36: Kanbanize
Kanbanize is a powerful portfolio and Kanban project management software with several features that allow users to plan, organize, and even monitor work on a portfolio and team level.
Kanbanize is also an Agile project management software that efficiently and effectively combines business automation and Kanban-style features into a virtual workspace. Some of the features this software showcase includes:
Customizable Kanban boards.
Timeline and initiative workflows.
Powerful analytics modules.
Business automation rules.
Kanbanize is an excellent software tool process managers and supervisors can use for implementing the Kanban process improvement methodology. You can also use it for managing program, project, and portfolio processes.
Kanbanize comes with a free trial and no free version. However, you can access every feature when you go for the paid version, which is available at $149 per month.
Tool #37: Slack
If you are looking for one of the best team-wide collaboration and communication tools on the market today, look no further than Slack.
Slack is actually a text messaging app that also allows you to share files efficiently. It has a powerful, user-friendly interface that appeals to larger organizations with high-end features.
The Slack application supports effective collaboration, teamwork, as well as communication and eliminates all geographical obstacles to communication.
Slack has a standard plan available at $6.67 per month, while the pro plan costs up to $12.50 per month.
Tool #38: Tallyfy
Tallyfy is an efficient workflow and process management platform that allows users to easily capture and automate each process in their organizations with zero coding, without complexity, and without any flowcharts.
Most documentation tools, flowcharts, and even project management tools look pretty at first glance but are practically useless. Tallyfy is one of the most useful task automation systems that help eliminate stress at work permanently.
Tallyfy allows you to swiftly capture tribal knowledge into a system, creating crystal-clear blueprints that you or anyone on your team can run without fiddling with messy documents, code, or complex flowcharts.
If you are looking for an excellent example of automation and training, Tallyfy is it. To let you know how powerful Tallyfy is, it is now the leading workflow and process management software for modern teams at Oracle, Nestlé, Emerson.
You can start automating workflows right away with a free 14-day trial of Tallyfy.
Tool #39: Rever
Rever is a powerful cloud-based software and frontline workforce empowerment solution that helps organizations in the automotive, food and beverage, and pharmaceutical industries collaborate, assess, evaluate ideas, actively engage employees, and pinpoint quality anomalies.
Rever uses artificial intelligence-enabled innovative technology to carefully analyze trends, share profound knowledge, and automatically recommend considerable improvements for operations across departments.
Rever allows employees to utilize gamification methodology in order to share compelling ideas, earn points, gain resounding recognition, and ultimately claim rewards such as company benefits, gift cards, and more.
Key features of Rever include:
Approval workflow
Ideation
Idea ranking
Status tracking
Workflow management
Activity/news feeds
Teams can swiftly capture situations with HD images using mobile devices, create and then assign tasks to every staff member.
They can also assess the overall impact of several situations, and automatically share and reuse ideas with multiple users to easily facilitate collaboration across the organization.
Rever also enables businesses to identify, analyze, and efficiently resolve machine anomalies.
Administrators can configure daily data backups and maintain activity logs in order to ensure iron-clad data security while maintaining proper compliance with GDPR guidelines as well as international data privacy policies.
Moreover, leaders and managers can utilize the analytics dashboard in order to gain profound insights into overall performance and employee participation.
The process improvement software helps organizations launch campaigns in order to recognize concepts and improvements based on safety quality cost delivery people (SQCDP) priorities.
Rever provides Android and iOS mobile apps, which allows employees to efficiently manage operations remotely.
The process improvement software is accessible via monthly subscriptions, and support is extended via email, live chat, phone, documentation, and frequently asked questions (FAQs).
World-class organizations such as Mitsubishi, Philip Morris, Mars, and Grupo Bimbo actively use Rever technology to involve all their employees/workers in process improvement.
Tool #40: Simul8
Simul8 is a well-known cloud-based business process simulation tool that allows organizations to carry out experiments with processes and effectively plan multiple scenarios using simulation tools.
The tool offers a user-friendly drag-and-drop process modeler in order to facilitate simulation creation as well as reports to assess possible results efficiently.
Simul8 is primarily designed to help companies across every industry significantly improve processes as well as increase efficiency. It offers several innovative features, including:
Visual logic.
A drag-and-drop simulation editor.
Easy access menu.
Results visualization.
Data import and export.
Businesses that use Simul8 can efficiently build, run, and even analyze business process simulations on every web-enabled device they utilize.
The platform offers innovative tools for agent-based simulation, discrete event simulation, hybrid simulation, and continuous simulation.
Simulation parts can easily be grouped into categories in order to make it easier to reuse common components or frequently used resources.
The Scenario Manager allows you to carry out unlimited simulation runs and conveniently compare the performance of the different simulations.
The Results Manager provides an in-depth analysis as well as custom reports on scenario outcomes.
You can integrate Simul8 with third-party systems such as Google Sheets and Microsoft Excel in order to facilitate data import.
The API allows you to seamlessly connect the platform with other software systems for efficient data transfer.
Now that you know all the tools available, how do you pick the best one for your business?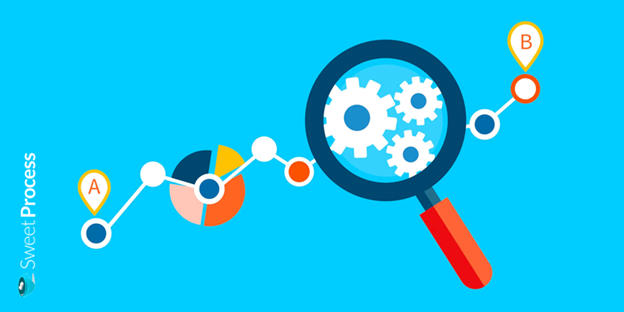 Chapter 5: Picking the Best Business Process Improvement Methodologies For your Business
The downside of increased connectedness has led to an incredibly alarming rise in herd mentality.
Staying on the right path for you as a business requires considerable clarity and staunchness, especially when pitted against what everyone else is swearing by currently.
Organizations always feel the profound pressure to replicate every popular case study instead of sitting down to carefully discover what is right—and the best—for their unique requirements.
The truth is that there is no singular process improvement methodology that suits every business or enterprise globally.
This is why you should gather every available piece of information you need and go through them while considering what is right for your organization.
You may consider any of the numerous and useful process improvement methodologies shared in this article. Analyze each one of them and choose the ones that are a perfect fit for your business.
Why You Should Use Multiple Process Improvement Methodologies to Strengthen Results
As you already know, several process improvement methodologies exist today, such as:
Six Sigma/DMAIC (define, measure, analyze, improve, control)
Design for Six Sigma (DFSS) and Innovation
Lean
However, applying a particular one can be pretty challenging with so many process improvement choices at your fingertips. This is because the following questions arise:
What makes this particular toolset unique?
Which process improvement methodology should I use?
Do we need to use more than one process improvement methodology?
If you have also asked these questions, do not fret—there is good news. You can actually take advantage of the unique interaction between these process improvement methodologies in order to create much better improvement opportunities and deliver stunning results for the end process.
You can implement multiple process improvement programs such as Lean Six Sigma, DMAIC, DFSS, and innovation.
Not only are these methods synonymous, but they are also used interchangeably to describe an organization's desire for continuous process improvement accurately.
This could be process improvement with products or processes and in transactional or manufacturing settings.
However, every process improvement methodology offers a unique toolset that easily complements the others. It is this complementary nature that provides you with enhanced abilities to solve multiple problem sets.
Process Improvement Methodologies: Strategic Level vs. Tactical Level
To fully understand how to integrate multiple process improvement methodologies, a very simple approach is recommended as you look at their adoption on two levels: strategic and tactical.
Let's take a look at these approaches/levels briefly:
This level focuses on improvements implemented within the overall lifecycle of a particular process. It addresses this question specifically: "Which process improvement methodology should I start with, especially given the present state of my process?"
On the other hand, the tactical level is geared toward the execution of a specific improvement project or short-term process improvements.
It uniquely addresses how to integrate a wide variety of toolsets simultaneously during a single process improvement project.
Integrating multiple process improvement methodologies provides substantial enhancements to a particular process improvement program, whether a Lean-, innovation-, or Six Sigma–based initiative.
The key is to innovatively leverage the strengths of every process improvement methodology and apply them accordingly toward the framework of the fundamental needs of the process.
Process improvement techniques were, in reality, invented to complement each other easily and not to compete with one another. When you have this in mind, the overall possibilities for significant improvement within an organization will drastically expand.
Common Mistakes to Avoid While Choosing Process Improvement Methodologies
As organizations decide on the process improvement methodologies to implement, they end up making a few avoidable mistakes. These mistakes could affect or negatively impact their attempt at improving processes, making it futile.
Here are some of the common avoidable mistakes many companies make while choosing and implementing some process improvement methodologies at the workplace:
When there is no documentation of any sort, it can easily give rise to confusion. Therefore, create and then record every process improvement framework in writing, on a computer, and in a physical book.
This is vitally important in companies with frequently changing management teams.
Give no room for work politics or internal conflicts
Every organization has work politics that run as an undercurrent, and internal conflicts are bound to occur every once in a while.
However, allowing work politics and internal conflicts to stop you from implementing process improvement techniques in your organization is a huge but avoidable, mistake.
Therefore, ensure you incorporate suitable process improvement methodologies into your organization despite internal conflicts or office politics.
Introduce incremental changes
Going for an overnight change can generate many mistakes or issues that delay implementing process improvement methodologies.
Therefore, introduce incremental changes and you will be able to straighten out every kink in a process until there are none to deal with.
Constant maintenance is vital
Every effective process improvement methodology you see implemented in other organizations enjoys non-stop maintenance. This is what you must bear in mind as you implement a suitable process improvement in your own organization.
In other words, every process requires continuous improvement with no endpoint at any point in the future.
Change what requires changing
It is not a must for you to implement process improvement methodologies in every segment of your organization. Some segments may not even require such, and all you need to do is change only what needs changing in order to facilitate processes.
The Need to Keep Process Improvement Continuous
Establishing the momentum of process improvement is not the challenging part. What is more difficult is the continuous piece as it is incredibly hard to sustain.
Every employee knows the overall impact of a few changes, or how a successful project can quickly stir excitement. This implies that this could actually be the beginning of a profound cultural transformation.
In other words, as soon as employees become part of an improvement opportunity, it can quickly open up their minds to look around as well look for ways to significantly improve every other part of the process.
The next hurdle you will encounter involves putting an excellent plan to drive continuous or non-stop improvements. The primary goal of a process improvement practitioner is to improve the process substantially.
This is why you should not give room to statements such as "We don't need to improve this particular process" or "We have looked at this process already and made all the necessary changes."
Therefore, strive to incorporate the improvement mindset into every employee who works for your organization.
It is wrong to make this vital aspect of your company's development highly dependent on a centralized team to pinpoint your organization's needs.
It is crucial to switch over to a federated model from a centralized model in order to accomplish a true continuous improvement mindset.
When all your employees are comfortable and empowered enough to table their thoughts and ideas in order to improve your process and do away with waste, you have successfully established a process improvement culture within the organization.
Therefore, the next time you place an order for a pick up at your local fast food joint, ask yourself the following question: would you want to only improve one aspect of your experience, or would you rather settle for a continuous delight each time you place an order and pick it up?
The answer should excite you.
Examples of Process Improvement in the Day-to-Day Running of Your Business
Process improvement is not a one-time thing but a continuous activity. But how can you continuously incorporate process improvement within a manufacturing setting, you ask?
Here are a few examples of process improvement endeavours that should be continuous in your organization:
Team brainstorming sessions
Regular think tank or team brainstorming sessions deliver multiple benefits to any organization that adheres to a particular process improvement methodology.
These sessions continuously generate mind-blowing ideas for process improvement while creating a sense of ownership among the team members or employees.
Personnel will most likely feel appreciated when they consider every employees' ideas. This makes them even more inclined to readily get on board with most process improvement changes that take place in the future.
Having an agenda for these brainstorming sessions is an excellent idea, including a set period for every team or employee to present their innovative ideas for process improvement.
Monthly training and cross-training
Continuous process improvement always goes hand-in-hand with ongoing training or cross-training.
When you cross-train teams or employees on multiple positions, it helps protect every process within a system from natural bottlenecks resulting from human-focused activities or processes.
For instance, if one of the employees calls in sick or is on vacation, a cross-trained colleague can readily step in and work in order to prevent the occurrence of bottlenecks as a result of the absent team member.
Cross-training should always be carried out monthly or quarterly via continuous education.
Poll employees and customers
Since most employees work directly with every process put in place every day, they are in the best position to provide the best insights into whatever is causing errors within the processes.
Most employees are even capable of giving you a full list, at any particular moment, of every potential improvement that the administration can put into place.
One crucial tool you should consider for continuous process improvement is a survey. They can shed light on exactly how each process impacts the entire company.
Therefore, perform a survey of your employees, vendors, and even customers by asking them useful and unique questions on how processes or things can be significantly improved for utmost satisfaction at all quarters.
You may even encounter several issues you never knew existed or were always under your radar. For instance, you can include any of the following questions in your survey:
Can anything be done to improve the overall quality of products and services substantially? What are those things that could be done?
What are you, a leader or supervisor, doing that every employee is happy with?
Is there any change that employees would like to see in the near future? What are they? Employees should prioritize everything they list in order to know what they consider as the most important.
The next step is to compare the outcome or results from the multiple surveys to see precisely how the organization operates.
It will also give you insights into how process improvement changes have, or have not, improved every process within the organization.
Time audits
Set measurable reference points or benchmarks that will enable you to track everything, including how long it usually takes to complete a specific activity.
You can then make use of the benchmark as a measure against every other change or process improvement.
This helps you to monitor how effective and efficient your process is over time. Inviting a third-party researcher to carry out or perform process improvement audits is also not a bad idea.
Highly detailed data can be garnered, analyzed, and then compiled into easy-to-digest reports that show precisely how new changes or processes are performing.
Efficiency audits
At every point, ensure you look to improve every process related to billing cycles, delivery cycles, or any other thing that usually affects production. This ensures the less wasteful use of vital resources and allows your organization to do even more within the same period.
For instance, improving your SMED (single minute exchange of die) process results in much faster delivery cycles while you do away with unnecessary time wastage.
Process Automation for Improved Performance and Growth
Process automation is the next step to take as soon as every process has been readily optimized to ensure zero waste and eliminate unnecessary steps.
It is crucial to process improvement as it eradicates manual intervention, which is a bottleneck in most cases.
Process automation involves numerous hands-off business activities, including transferring data between systems as well as automating every step within processes like automated email responses or data entry.
Automating vital tasks, such as queueing help desk tickets, substantially minimizes the risks of human error while freeing up employees' time so that they can focus more on highly invaluable business activities.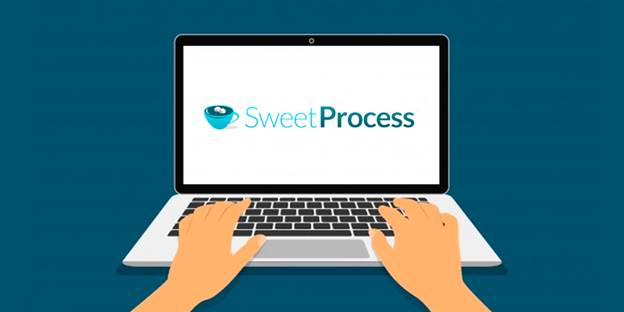 Chapter 6: How SweetProcess Can Transform Your Business Using the Right Process Improvement Methodologies
Process improvement can seem like an elusive goal to many business process managers. Processes are often implemented with the best of intentions, but in spite of all your efforts, they don't seem to work out quite right.
Processes that truly transform your business are much easier to conceive, plan and execute when you look at them in terms of how they will benefit your business.
Processes that have a positive effect on the bottom line are the only kinds of processes to work with. Process improvement methodologies can help you understand what kinds of processes to implement for optimal cost savings, revenue growth and improved customer experiences.
Your processes should be designed in such a way as to maximize profitability while minimizing costs. This is the ultimate measure of a business process' success.
Process improvement methodologies can help you define your goals and think about what processes need to be developed in order to reach them. Processes should provide real value while creating positive change in your company; this is how they will become transformative and truly successful.
As a business process manager, it is therefore up to you to find and use the right business process methodologies suitable for your business.
SweetProcess has been proven to be a leading software that helps you keep track of your processes so you can monitor and measure the improvements achieved over time.
With the SweetProcess platform you can easily document and ensure that the new improvements are adhered to without being there to monitor all the time.
SweetProcess has been used by different businesses across multiple niches to achieve growth, improved productivity, and streamlined processes just to mention a few.
Ted Fogliani, the CEO of ShipCalm, had a business that was stretching beyond its limits. There was the need for growth while maintaining the set standard with the work instruction available to the team.
Ted knew about several other workflow systems but a trial with SweetProcess was enough to convince him that he had the right tool.
He was able to transform their processes with the platform from employee training and onboarding to business process documentation. He also created a highly informative employee and customer knowledge base which has facilitated the ease of executing tasks.
Tom Vranas, the vice president of innovation and culture at Everywhere Wireless, was tasked with enhancing their business process. Although they already had an existing standard operating procedure in place, he needed to create something more effective for the team.
Then his quest began and he tried up to seventy other workflow software options over a period of three months, but SweetProcess beat them all and became his ideal software that delivered on an improved customer experience, effective documentation, a decentralized knowledge base along with a seamless onboarding process for the new employees who joined as the business expanded.
Tom was now able to transform the processes at his organization and improve employee efficiency all thanks to the SweetProcess platform.
The new chief marketing officer, Stephanie Chavez, needed to streamline and improve processes at Zen Media. They had processes in place but there was no structured workflow and this made things disorganized for the employees.
Employees had to wait on others who had the information about certain tasks before they could proceed with its execution, and that was causing delays and a lack of uniformity in service delivery.
Stephanie then heard about SweetProcess from a marketing event she attended on LinkedIn. SweetProcess was recommended as a great tool for streamlining operations and she decided to check it out.
Zen Media now has a well-streamlined workflow and processes along with a standardized knowledge base that employees can refer to easily.
Quality assurance and control has also become top-notch as employees are able to follow a workflow that produces consistent results.
The industry or niche that can benefit from the SweetProcess platform is endless, and you can adapt it to suit your current needs or challenges.
If you are not sure about how you can use the platform for your organization, or if you want to test run a few processes, you can give it a try by signing up for the 14-day FREE trial to see exactly how it works. No credit card is required.
Improving and streamlining your processes cannot be overemphasized, and you can't go wrong with the SweetProcess platform.
Conclusion
There are many approaches and frameworks that can be adopted for process improvement, depending on what is needed at any given time.
To ensure all your business improvement initiatives are done properly, you need to get senior administration to buy in before starting a transformation project.
You also want to make sure that employees feel like they have input in the change process so it doesn't just happen without them feeling included in the decision-making.
It may seem daunti,ng but with these guidelines and the right software, success should not be difficult!
Have you used any of the process improvement methodologies out there? Share your experience in the comments!