7 ProcessPlan Alternatives to Document Better SOPs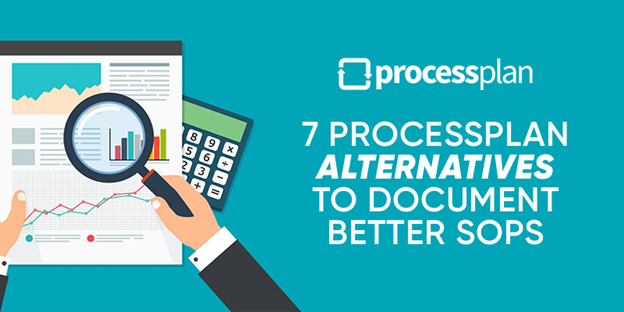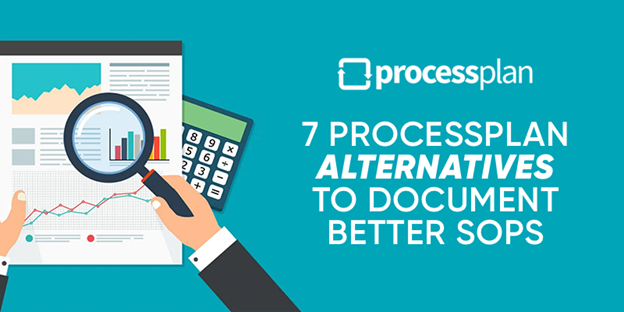 ProcessPlan is not always as reliable as expected, especially if you're looking to document SOPs for process mapping, user experience, and automating business processes. But the good news is that there are so many alternative tools you can use to document your SOPs.
If you're looking for better ProcessPlan alternatives that can serve your needs, you're in the right place. We'll also show you the key features, pros, and cons of each substitute so you can pick the best option for your needs.
Let's get right into it.
SweetProcess is our software, and it's designed for teams that want to document their procedures, processes, and tasks in one place so they can concentrate on doing what drives real business growth. Without inserting your credit card information, you can sign up for our 14-day free trial to see how it works.
Table of Contents
Cons of ProcessPlan: Why Are Users Looking for Other ProcessPlan Alternatives?
7 Alternatives to ProcessPlan for Documenting Systems of Operating Procedures
Why Should You Switch Over to SweetProcess?
Cons of Process Plan: Why Are Users Looking for Other ProcessPlan Alternatives?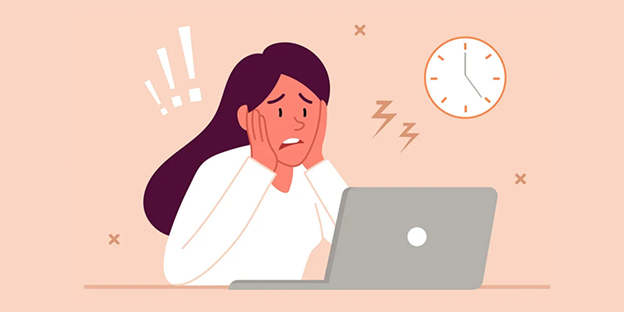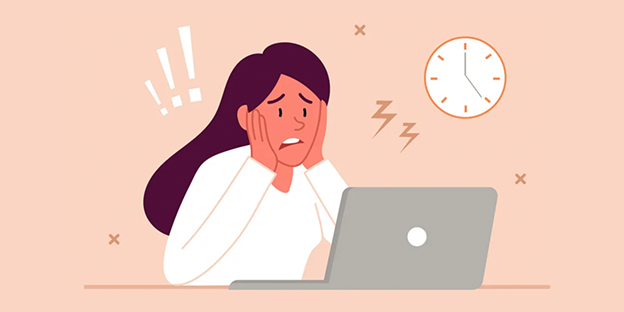 Here are some of the cons of ProcessPlan that make its users look for its alternative.
Process Mapping is Hard
Some users find it hard to carry out process mapping with ProcessPlan. The tiresome procedure will eat up your productive time while you are trying to adjust to it. This means you can't do much, especially if you are looking to build a process map within a limited time frame.
A user complained that he finds it difficult to design process maps. Some users require parameters and tend to waste time working on those parameters.
Similarly, another subscriber complains that it's difficult to use the software to build and manage systems of operating procedures due to its steep learning curve, inflexible interface, and limited functionality:
Poor UX/UI:
The interface looks confusing and affects how users navigate the software and thus, gives a bad user experience to some of its subscribers. One user complained that updates broke their processes and presented a challenge for administrative use.
Although the ProcessPlan interface is not completely bad, it won't be until they release newer versions and make improvements before you can truly enjoy the software. One user found that the tool needed improvements.
However, to save time, you might want to consider other alternatives, which we'll later show you in this post, so you can build efficient SOPs.
Asides from that, some users find it hard to even know what to do because the interface is not straightforward and self-explanatory.
Poor Business Process Automation Ability
A good BPA tool should enable you to streamline your processes without much need for manual input. However, ProcessPlan falls short in this aspect. One user found that ProcessPlan had too many manual steps that slowed the process down.
Another subscriber complained about how the business process automation features are confusing and problematic before you can get around it.
Mobile App is Glitchy:
The fact that you can't seamlessly create and manage your processes using your mobile device is a turn-off to some users.
Now that you've seen some of the downsides of using ProcessPlan to document SOPs, let's highlight some of the best substitutes to which you can switch:
7 Alternatives to ProcessPlan for Documenting Systems of Operating Procedures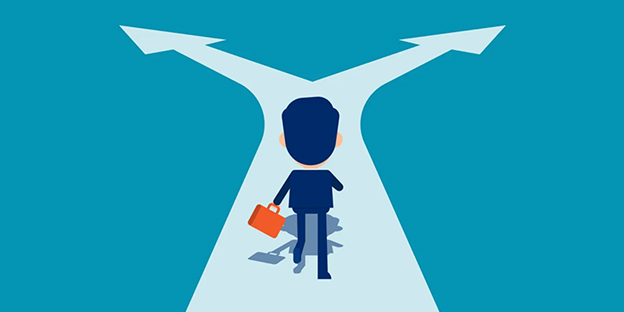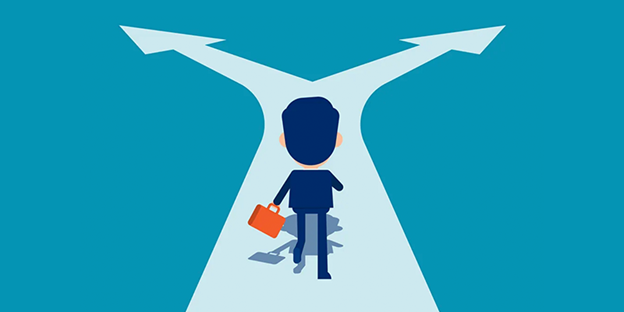 Let's look at the top seven ProcessPlan alternatives to help document your SOPs.
SweetProcess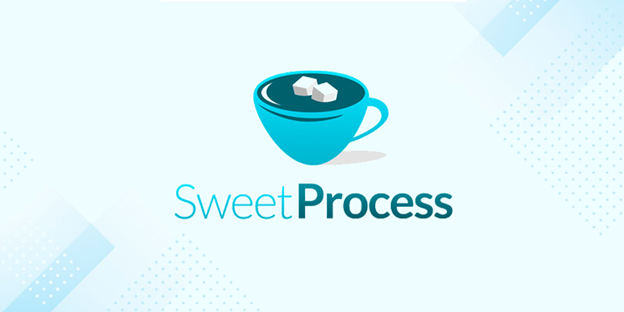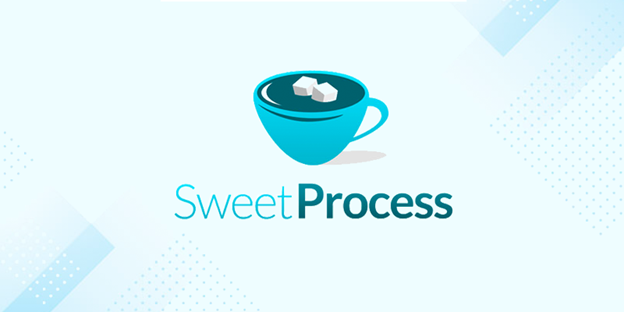 SweetProcess is a cloud-based business process management tool that allows users to document repetitive and time-consuming tasks in your company. The SOP tool comes in handy in business operations like progress reporting, employee onboarding, documenting SOPs, task tracking, and offers prompt customer support.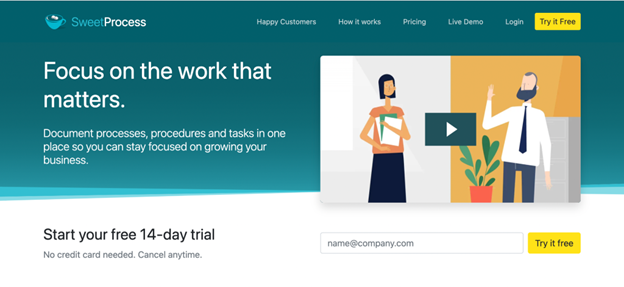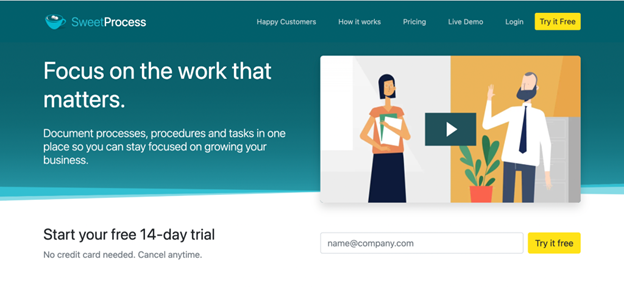 With its efficient user interface, users won't face glitches locating information because the home page has a search bar that directs to all important features. This makes it easy to focus on what matters in growing your business and boosting team productivity.
If you'd like to see how it works in real-time, simply sign up for a free 14-day trial period. No credit card is required.
Pros of SweetProcess
Document the company's procedures into processes: SweetProcess makes documenting a company's procedures seamless. While a lot of platforms claim to have this feature, most of those SOP software do not efficiently support this feature.
However, with SweetProcess, you can transform your company's procedures into organized processes with a few clicks of a button. You can also import an existing procedure into SweetProcess. This comes in handy, especially if you initially built procedures for your employees with either Google Docs or Microsoft Word.
SOP creation: With SweetProcess, you can add all the standard operating procedures (SOP) for your business on the platform, making it accessible to all team members at any point in time. With your standard SOPs in place, you can begin to enjoy seamless business process automation.
Time and project tracking: You can manage employees better and keep track of their productivity, such as how many hours a particular employee spent working and on what.
In addition, you can launch different projects and allot due dates to each of them. Then monitor how much time you spend on each project and know when they are due for completion.
Employee management system: SweetProcess helps you maintain a well-organized workforce by allowing you to keep track of your employees' work periods and attendance. You can set up alerts so that you receive messages whenever someone leaves quickly or resumes late.
Process mapping: SweetProcess is also a process mapping software that helps generate flowchart diagrams for users to visualize what they are documenting. This produces a graphic overview of what the procedure will look like when you're done. This helps to carry both visual learners and reading/writing learners among your employees.
Centralized knowledge base: A knowledge base is essential for new employee onboarding as it helps them get up to speed with company procedures without having to repeatedly ask the same questions. This feature allows you to put together FAQs for teammates who need clarity. It also helps to reduce bugging your customer support reps with endless inquiries, as customers get to learn more about your product and services.
Assign tasks and supervise teammates: Apart from handling assignments for each employee, SweetProcess allows you to remotely supervise what they're up to, and keep an eagle eye on who is serious or slacking on their responsibilities.
Export procedures and processes: You can easily share a procedure in PDF or Microsoft Word format to anyone via email straight out of SweetProcess. Assuming you don't want to give out sensitive information to someone in your company, you can easily do this without having to let out sensitive information or adding them to your private workspace.
Add images and videos to procedures: You can effortlessly add related images or videos to your procedures as you work on creating the step-by-step process. This will add clarity by helping your employees visualize the process instead of just using words.
Supports version history: Getting instant alerts about who deletes or changes what and when is important to enhance transparency. Aside from that, the interface allows teammates to see any form of alteration to every policy, process, or procedure, which helps to prevent workplace disputes.
Collaborate in real-time: Two or more employees can edit the same document at the same time. In addition, the multi-user mode lets users give suggestions, leave comments, and get feedback to ensure that everyone is on the same page. This helps to reduce any chance of disputes since they all get to agree or disagree on the same thing.
Intuitive and fast SOP software: SweetProcess makes it easy for new users and business managers to get started in record time. Unlike ProcessPlan and other options that take you through a long and boring journey of how their platform works, you can log in to SweetProcess and start using it within a minute.
You can easily use the various tabs on your dashboard to create documents, policies, procedures, and processes. Similarly, you can also assign duties to teammates and easily create a knowledge base.
1,000+ apps integration: You don't have to keep switching tabs or logging out of your favorite productivity tools to launch another software. With SweetProcess, you can seamlessly connect to 1,000+ apps and speed up your productivity.
24/7 Mobile access: Never worry about leaving your laptop at home or the office. You can instantly generate process maps, assign tasks, track employees, leave comments, get feedback, and collaborate right within your mobile phone. You don't always have to walk around with your laptop to stay updated.
Prompt customer support: Anytime you need some clarity, or have a question on how to use a particular feature in SweetProcess, you can easily place a call or get assistance via email.
14-day FREE trial: In case you still have cold feet in regards to SweetProcess, don't panic or be scared of losing your money. You can easily sign up without giving out your credit card information for a period of 14 days. Yep. You have 14-days to try SweetProcess for FREE, so you can see how it works and decide whether to continue or jump ship.
Here's How to Create Procedures or Processes With SweetProcess
Simply click on "Procedures" or the "Processes" tab and then click on "Create Procedure" or "Create Processes" to get started.


If you want to make it easy to locate for your team members as well, add a title to it.




You can even add the procedure you've created to a specific team or many teams and click continue, as shown below.


You can add some clarity to the procedure by writing a description and inserting videos, screenshots, and tags. Then click on "Finished Editing" by the right-hand side of your screen to save changes.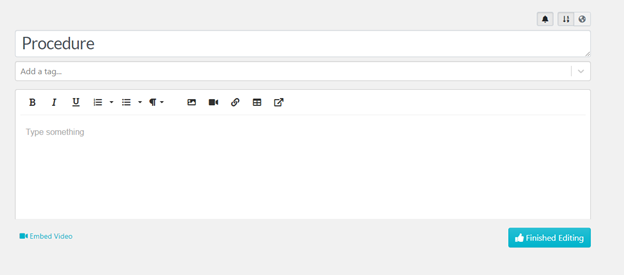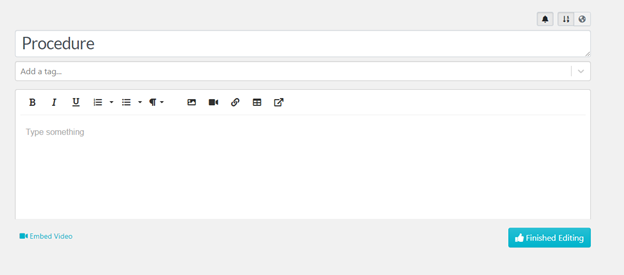 Here's How to Easily Export Documents From SweetProcess
Click on the "Documents" tab, and choose the document you want to export. Then click on the "export" tab and select the document format you want from either a PDF, Word, or HTML format.


Here's How to Assign Tasks With SweetProcess
To assign tasks on SweetProcess, click on "Tasks" and then click the "Assign Task" button. Click on "Select Teammate" to assign a suitable task with a set deadline for the project submission.


Here's How to Monitor and Track Assigned Tasks With SweetProcess
To track and monitor the assignments you've assigned to any employee, simply click on the "Tasks" tab to see what is due soon, overdue, or what task has been completed.


Here's How to Create a Knowledge Base With SweetProcess
If you want to create a knowledge base (FAQs segment) for your customers, log in to your account, click on the "More" tab then select "Knowledge Base."


After this, select "Create Knowledge Base" and add a title.


Then you can go ahead to add a title you want to the knowledge base and click on "Continue" to save changes.


You can also put in the public URL that directs to the knowledge base, add category names, and regulate who gets to see the document.


How to Import a Procedure or Process Into SweetProcess
On the "Procedures" tab, click on the down arrow button to the right of the "Create Procedure" tab and select "Upload document."


Once the dialogue box opens, you can add the procedure to a team, and browse your computer to upload the document you need. The file will be imported into SweetProcess.
Here's How to Find Documents on SweetProcess
Right within your SweetProcess account, scroll and select "Documents" on the main menu. This will display a page that allows you to view and select one out of all your documents.


SweetProcess Pricing
SweetProcess pricing is transparent, plus you only pay for your active teammates. No hidden fees or extra charges on employees who don't use the software. Payments can also be suspended in case you don't have any activity for a while.
It starts at a plan of $99 per month for a team with 20 active members. Each additional active team member is an extra $5 per month. But you can enjoy a 14-day FREE trial to get a feel of the platform. Signing up on SweetProcess is straightforward, and you can get started in minutes.
In addition, you are eligible for a 30-day money-back guarantee if you are not seeing any measurable growth after subscribing to SweetProcess. Apart from a refund, you'll get a one-hour free consultation with the SweetProcess team to brainstorm ideas to help scale your business.
Kissflow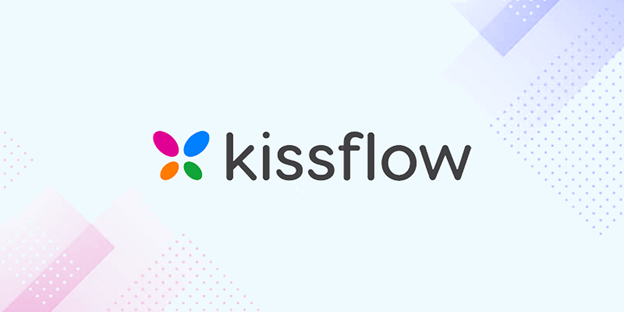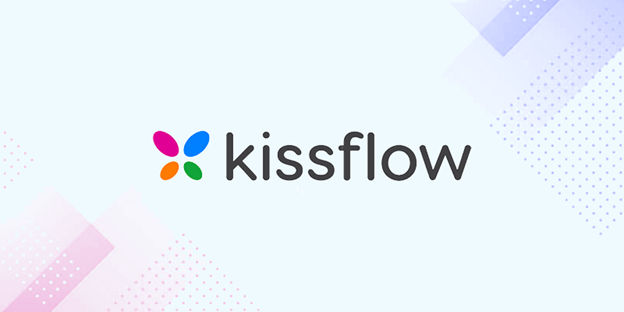 Kissflow allows you to build and manage business processes and procedures across your company departments. This ProcessPlan alternative helps you to manage more work without leaving the platform.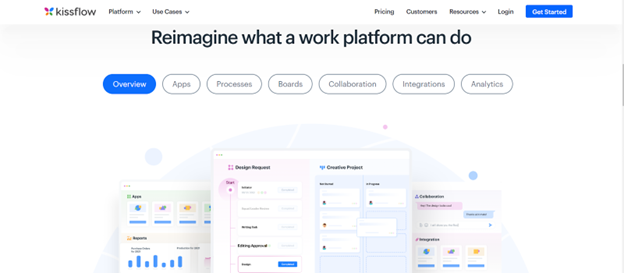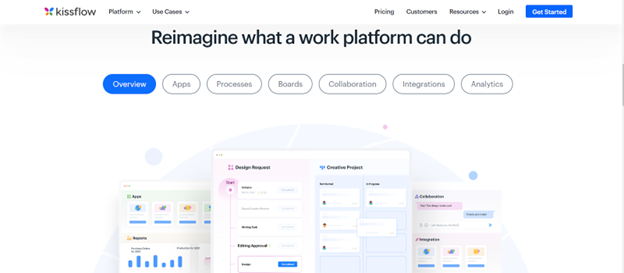 The workflow platform can be used in employee recruitment, approval management, issue tracking, procurement processes, customer onboarding, issue tracking, and custom workflows.
Kissflow was specifically designed for no-code lovers; it was created for teams with no coding experience. Thus, business managers can easily customize simple workflows without hiring a programmer.
Pros of Kissflow
No-code process creator: As a business or project manager, the intuitive Kissflow software lets you create processes for your team members without having to write a single line of code.
Business process workflow creator: This BPM tool lets you create and automate process workflows for repetitive business procedures. In addition, it allows you to support process designing for projects with customizable templates to build new processes or improve your existing ones.
Activity tracking: Aside from helping you collaborate with internal teams for increased outputs, Kissflow helps you to keep an eagle eye on your team members to easily detect who is working on what, when, and to what extent.
Visual form builder: Right inside your Kissflow dashboard, you can easily build up to 14 different form field–types within minutes.
Workflow approval automation: You can use the workflow control feature to manage, automate, and approve workflow requests from the team members to speed up productivity and increase accountability.
Cons of Kissflow
Difficult to use: As a new user, you might find it hard to get up to speed with the tool, due to its steep learning curve. This might result in losing more productive time that could've been used to drive real growth in your company. If you are coming from a 100% paper-based SOP system, and your employees don't know a better way, you might need to hire someone at an extra cost to guide them through.
Slows down productivity: Running the software can be problematic at times, especially when you're in haste trying to finish up a project and beat deadlines, as it slows down, at times.
Third-party integration is not so seamless: Integration with Google Drive isn't always smooth enough for easy selection and uploading of files from your computer/mobile device. The search and file structure is also not easy to navigate.
Inflexible interface: The design doesn't make it easy for an end-user to copy/paste when creating a workflow and you can't move it from one segment to another. Even if you're 99% okay with an item, you can't duplicate it in another branch, so you'll need to recreate it from scratch.
Kissflow Pricing Plans
Aside from the Kissflow free trial that comes with limited features, they offer monthly and annual subscriptions. The Kissflow pricing plans are as follows:
Small business plan: This is meant for smaller teams that need an efficient tool to create their own digital workplace. It starts from $20/user per month. Or $6,000 for 50 minimum users, billed monthly.
Corporate plan: It's designed for growing teams looking for a single software for many use cases. It starts from $20/user/month. Or $6,000 for 100 minimum users, billed annually.
Enterprise plan: This is for mid to large businesses that need an extensive solution that can be used across the entire organization. However, you need their support team to get a quote based on your needs.
Process Street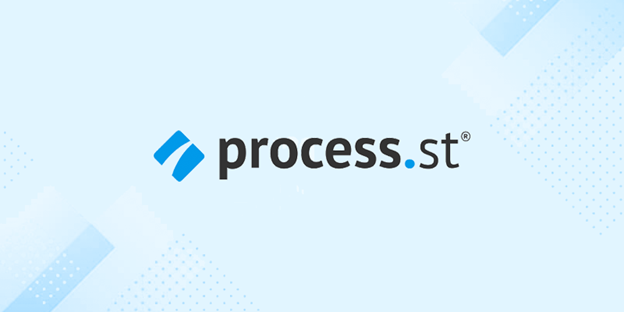 Process Street is a web-based platform that allows users to create, share, and manage continuous workflows. It's one of the best alternatives to ProcessPlan for modern-day business process management.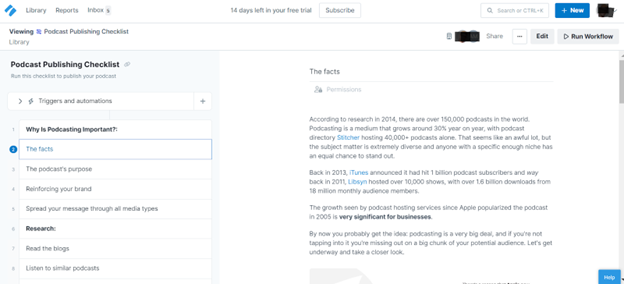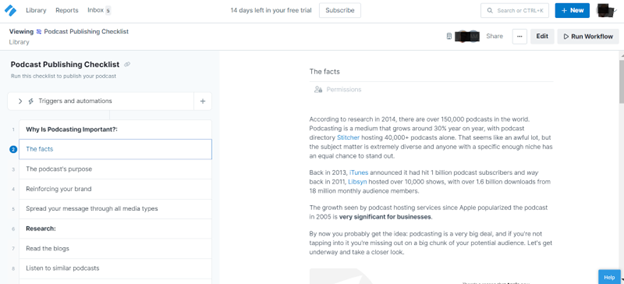 Pros of Process Street
Define and assign processes: Process Street enables you to create processes for your team members and track their performances. If you assign an employee to go through a document, you can spy on that team member to confirm if they've gone through a document or not. The activity feed and audit trail feature will notify you as soon as someone completes an assignment. Asides from that, you can glance at different workflows at a go.
Highly responsive: Process Street seamlessly works across mobile and desktop devices. It is an all-inclusive store for every business need, ranging from forms for data collection, conditional logic for task delegations, checklists for task approvals, instant permission, swift role assignments, and so much more.
Recurring workflow management: Assuming your team is collaborating on a product launch, you can manage that recurring task and send daily reminders to all members from your dashboard. Asides from that, it allows everyone to track their performance so they can speed up their task delivery and beat deadlines.
Conditional logic: Another outstanding aspect of Process Street is its conditional logic feature, which allows users to generate dynamic and stunning checklists and workflows that consist of the popular if/then logic. This logic conveniently adapts to the peculiar needs of each team member.
Integration with 1,000 applications: With the Zapier integration, Process Street allows you to connect more than 1,000 apps to automate tasks, easily access tasks, schedule, delegate workflows, and update other apps anytime something goes on inside Process Street.
Cons of Process Street
It's quite expensive: if you're just starting out as a small business, Process Street might not be for you. This is because even though it offers a 14-day free trial, the pricing starts at $25/user every month and every additional user attracts more fees.
Hard to navigate: As a new user to the platform, it's kind of complicated to work around the tool, and getting used to the platform can take away some of your productive time.
It's not available on android: It's a cloud-based app, and only available on the apple app store. Unless you're an iOS user, you won't have instant access to your SOPs and track important activities of your team members while away from your office.
Glitchy UX/UI: You can't seamlessly set up permissions on the subfolders without affecting the primary folder to which it's connected.
It's time-consuming: If you want to save time and duplicate an assigned task, Process Street won't allow you to move the task from one workflow to another.
Process Street Pricing Plans
Process Street offers three pricing plans as follows:
Free plan: This allows you to try it out for 14 days, no credit card required. It allows you to create one workflow and add unlimited team members.
Pro version: It costs $15/user monthly, and allows you to build workflows, role assignments, pages, recurring schedule workflows, task permissions, etc.
Enterprise version: This plan is customizable, plus it comes with all the features in the Pro plan and more. However, you need to contact their support team to get a quote.
SOPTracker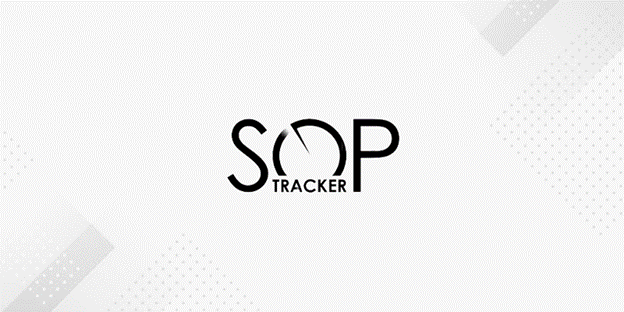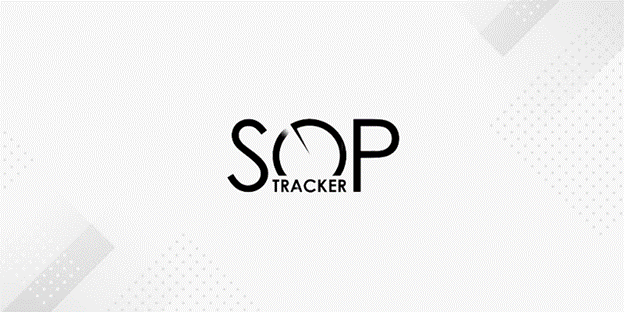 SOPTracker helps business managers ensure that team members follow due procedures and comply with standards of operating procedures that apply to their job descriptions.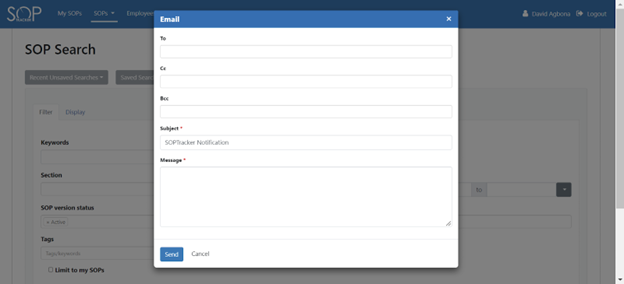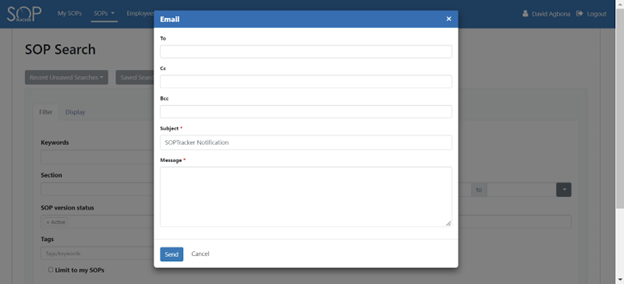 Nowadays, most employees are tasked with different roles and responsibilities across numerous projects with targets to meet. However, ensuring they cautiously comply with the SOPs is stressful, and that's where SOPTracker comes in.
Pros of SOPTracker
Organized documentation: It allows you to categorize your employees into units and assign suitable documentation to each group.
Instant alerts: SOPTracker helps you pull up compliance reports and send personalized reminders like messages and email alerts to individuals or groups of employees when you create SOPs.
Easy file access: SOPTracker gives you access to your updated company standard procedures. Whenever you need to find a document, you can fish them out within minutes—right within your dashboard, from anywhere across the world.
Top-grade security: The software helps to keep your SOP files and documents in a safe and secure IMS cloud, while your documents remain saved on your company's server.
SOP compliance tracking: The tool helps to cut off time-wasting routines like manually sending emails to assign SOPs, updating lengthy notebooks with SOPs, and sifting through 100s of emails to see who's gone through them.
Cons of SOPTracker
SOP creation is a bit tricky: Unlike SweetProcess, which is specifically meant for documenting SOPs, SOPTracker, as the name implies, mainly helps in tracking employee compliance to already created SOPs but it's not efficient and reliable when it comes to creating the actual SOPs in an organized way.
Document storage isn't available for all users: Unless you're going for a pricier plan, your files, SOPs, or documents will be completely erased and won't be stored online. Goes to show that it's not really pocket-friendly.
Hard to truly "track" your SOPs: Seriously, if you're subscribed to a cheap plan which does come with the document storage functionality, and you get stuck while trying to carry out a business process, how will you get access to your instructional materials when they've all been discarded? It's gonna be hard, isn't it?
It's quite expensive: Although their free trial is longer than most alternatives, their pricing plan might not be affordable for small-scale businesses.
SOPTracker Pricing Plans
SOPTracker plans are mainly yearly packages based on the number of your employees.
Free plan: SOPTracker offers a free trial subscription for 60 days with no upfront fees.
Starter plan: <75 employees for $1,000 without document storage or $1,500 with document storage.
Small business: 76–200 employees for $2,000 without document storage or $3,000 with document storage.
Medium plan: 201–400 employees for $3,500 without document storage or $5,000 with document storage.
Large business: 401–600 employees for $5,000 without document storage or $7,000 with document storage.
X-large: 601–1,000 employees for $8,000 without document store or $10,500 with document storage.
For companies with 1,000+ employees, you need to contact their support team for additional information on their pricing plans or services.
Zavanta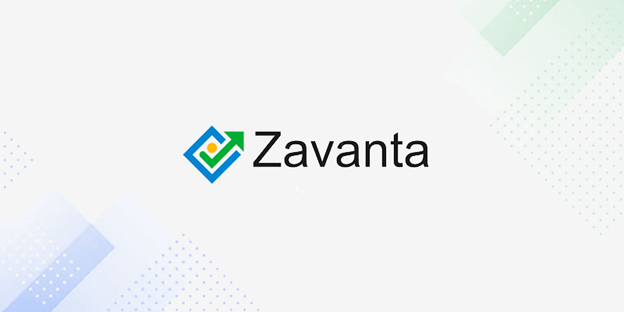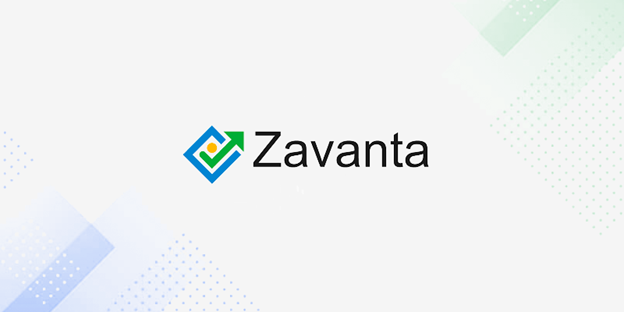 Zavanta is a cloud-based software that enables users to create and manage policies and procedures to train their employees in a centralized platform. Team leaders and managers can customize the interface, content overlay, and set access permissions across fields based on their needs.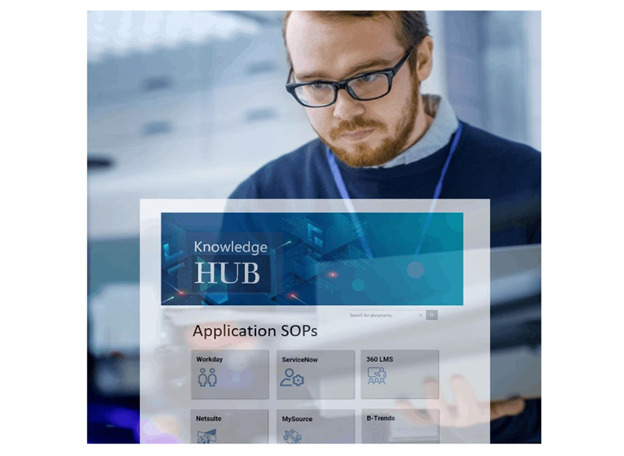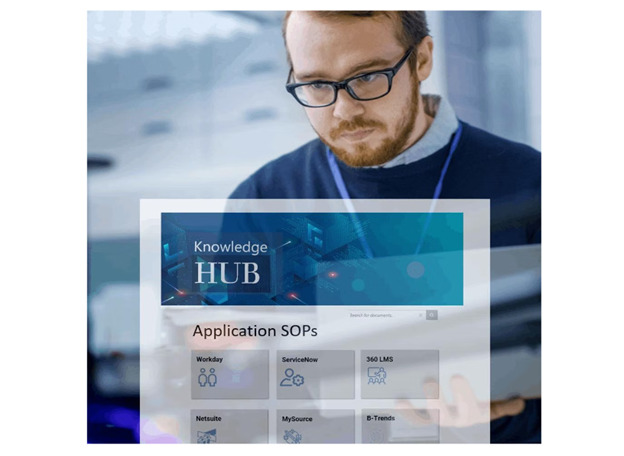 If you're looking for a structured platform that can replace the traditional MS word–style approach to manage documents, then Zavanta might be the best option for you.
Pros of Zavanta
Read Verify feature: With Zavanta's Read Verify feature, employees can indicate when they've read and understood an SOP. You can even schedule the Read Verify campaigns to send email reminders instructing employees to study your current HR policies from the first month of the year.
Automatic standardization: Inconsistencies tend to waste time and confuse readers. However, with the Zavanta "pick list" feature, managers and authors can quickly create content by picking items from the pre-defined standardized lists.
Easy navigation: There is a drag-and-drop tool to instantly set up process instructions (steps) and reorder them for easy navigation. Zavanta's structure helps authors avoid common procedure-writing mistakes. With a built-in search bar, readers can use their phones to scan QR codes and locate relevant content, input links to related docs, and bookmark to specific steps and sections.
Multimedia feature: In case you need to make your instructions clearer to your team members, Zavanta allows you to add and edit supporting media like screenshots, videos, and images to your process guide and training manuals.
Tasks automation: Zavanta's control center caters to every stage in the life cycle, ranging from author assignments through reviews, distribution approvals, and versioning. The process workflows help to simplify repetitive tasks, reduce errors, and lessen new employee onboarding time. Managers can get real-time analytics and insights about usage to know where exactly employees are stuck, and lots more.
Cons of Zavanta
No mobile version: Zavanta doesn't have a mobile version, which limits how fast you can keep tabs on what your teammates are up to. That makes it impossible to send policy updates to employees any time, anywhere, on any device—especially for teams who do fieldwork.
No direct call option: When it comes to customer support, Zavanta only provides a chat function, with no option to call and speak to a customer care personnel. This makes it hard to lay complaints and get instant help when you're stuck or experience glitches using the software.
Complicated UX/IX: As a new subscriber, navigating the software can be a bit difficult to operate, especially if you're already used to creating files in a traditional Google Docs app. A subscriber once pointed out that one would need a dose of patience and perseverance to even develop the skills you need to create documents in Zavanta because of its glitchy and complicated layout.
Wastes decision-making time: Assuming you're sold and you can't wait to get started, you'll have to request pricing and wait for sometime to get a price quote from their support team, which might take longer than necessary even if it's right for your needs.
Zavanta Pricing Plans
Zavanta pricing is not stated. You need to contact their sales team to get a quote.
ProcedureFlow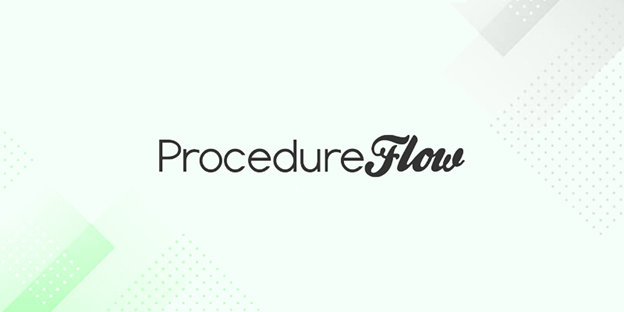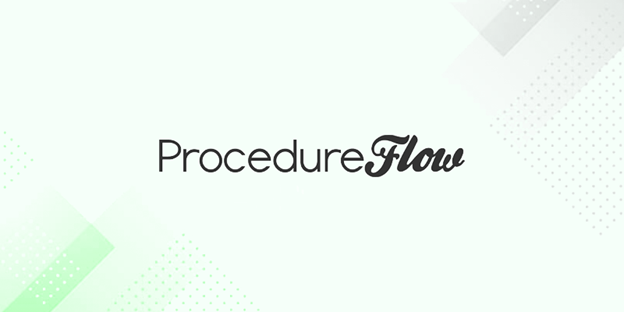 ProcedureFlow is a web-based knowledge management tool. The solution transforms companies' processes and training manuals into an easy-to-access knowledge base for employees.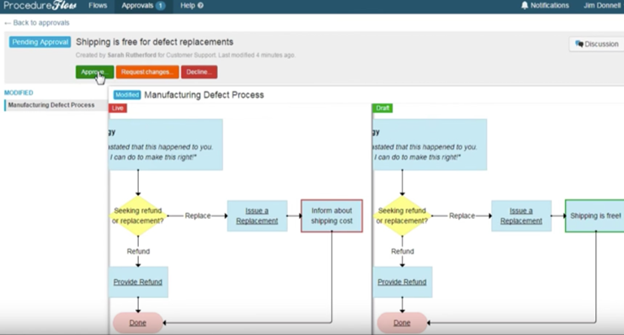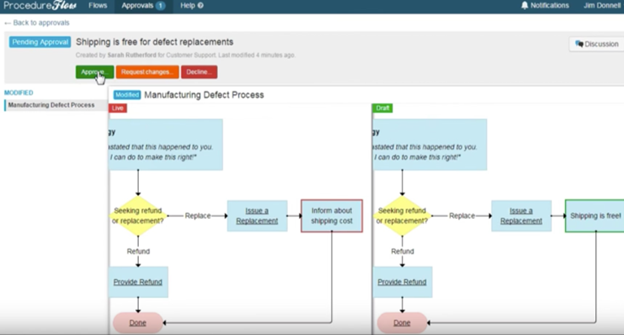 Main features include title search, data flowcharts, approval system, flowchart editor, drafts, instant change notifications, audit trail, reporting, and more.
Pros of Procedure Flow
Flowchart creator: It helps in creating hyperlinked flowcharts to present expert knowledge in either visual or logical form. Managers can select different shapes, images/screenshots, and text to build sub-flows.
Invite manager: ProcedureFlow allows users to manage user invites and grant permissions. Even without being techy, with the user management functionality, users can easily add and assign tasks to suitable members.
Visual maps: ProcedureFlow gives users the chance to present professional insights with visual maps. With the content management feature, users can pick frames and add images and text to produce small hyperlinked flowcharts, which helps users to effectively study company procedures logically.
Responsive customer support: Getting feedback from their customer care reps is easy. You can reach out to them via email, online help desk, training documentation, live chat support, and phone calls.
Cons of ProcedureFlow
Creating procedures is hard: As a new user, navigating the interface can be a bit tricky. Hence, creating a procedure can be tiresome, and might take a while to get familiar with it.
No autosave feature: There isn't an autosave capability. So, if your laptop or desktop crashes while working on a workflow and you have not saved it, all your work will be erased completely.
No option to print out SOPs: If you have field workers who don't always work on their computers, it may be hard for them to easily have access to SOPs, as they will have to log in to their system to look up a procedure because the software doesn't come with an option to print out a policy and procedures documents.
Wastes time in making a software choice: If you run a company with a large team, you may have to spend extra time talking or negotiating with their sales team to get a good pricing plan because their pricing plans are not fully stated.
ProcedureFlow Pricing Plans
ProcedureFlow has varying subscription plans for different business sizes. It's left for you to decide on which package among these is suitable.
Team: $25/user per month (billed annually).
Custom pricing: This requires you to chat up their sales team to get a quote.
ProcessMaker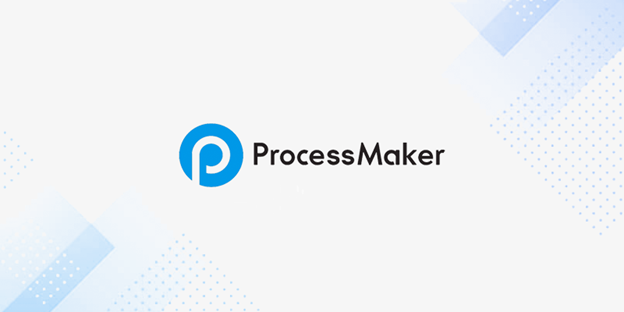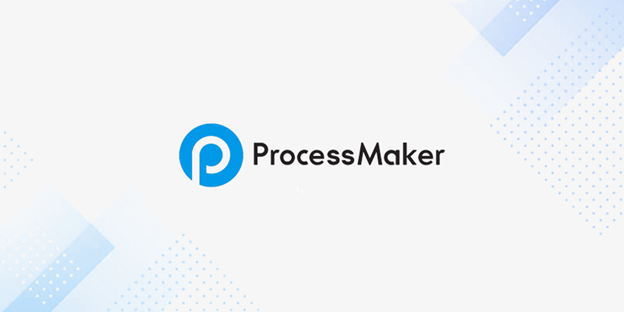 ProcessMaker is an open-source workflow management tool that users can deploy online. It comes with an adjustable process designing interface that allows users to create and edit standardized process diagrams.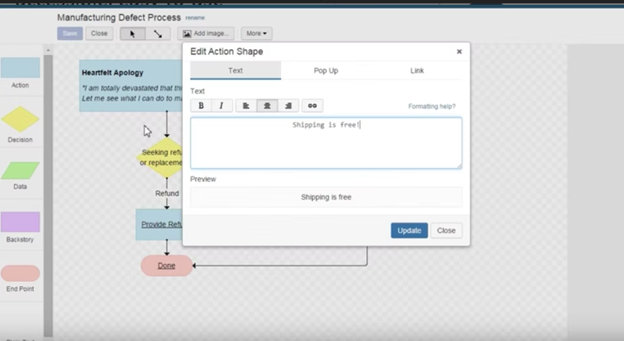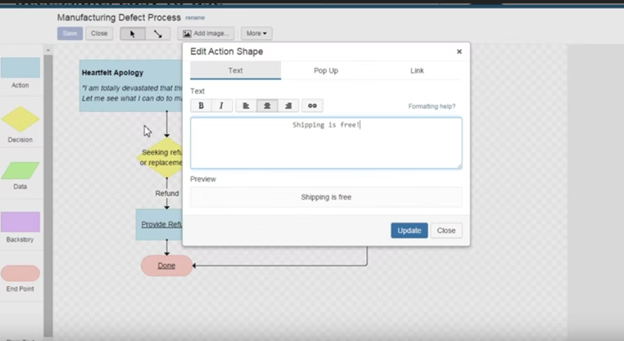 Pros of ProcessMaker
No-code process builder: ProcessMaker enables you to create SOPs and design classical forms and display screens used in the workflows without having to code. The forms are used to collect and display data from other systems and set up approval screens for managers to make smarter decisions. In addition, users from either finance, IT, or HR can easily design and run their own workflows without having to have any coding experience.
Vital integrations: ProcessMaker allows you to interweave all your productivity tools like DocuSign, Slack, etc. right within a single interface without having to leave any behind.
Reporting tools: Aside from the inter-software connectivity, reporting is an essential feature that helps in business process optimization. A lot of managers want the ability to see into the details regarding processes. Service level agreements (SLA) reports give deeper insights to managers on who is running what, so they can efficiently fish out bottlenecks in their processes.
Information flow: Since the tools are all connected on a single platform, it's easy to extract, glance, and analyze through the data and analytics with Process Maker's advanced reporting tools. Hence, you get to have deeper insights that were hard to find when restricted to separate apps.
Cons of ProcessMaker
Debugging is sometimes difficult: Debugging is tricky at times, and you can't automatically modify processes. Plus, it tends to lag when you attempt to format or design complex workflows. You may have to spend more time than necessary trying to figure out how the software works.
Mobile app is buggy: Although the desktop (web version) works a bit smoothly, the mobile app has more bugs and makes the whole experience exhausting.
It's quite pricey: The problem with ProcessMaker pricing is that it's based on the number of users. This is a huge revenue drain, as you have to pay extra fees for every team member.
Slow response to customer service: Although they tend to reply over time, you'll hardly get an instant reply when you need some assistance if you run into issues using the software, and that can bring your whole business operations to a halt.
ProcessMaker Pricing Plans
ProcessMaker pricing starts at $25 monthly per user. However, their pricing plans are not clearly stated. You need to contact their support team to get more information.
Why Should You Switch Over to SweetProcess?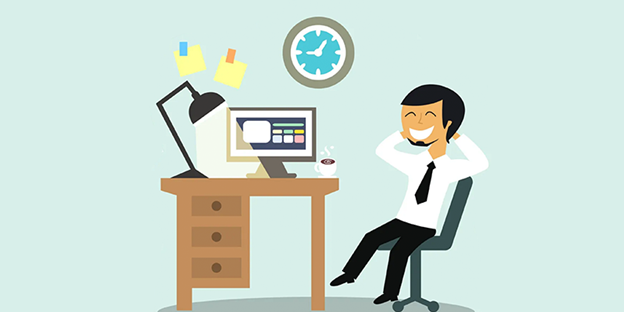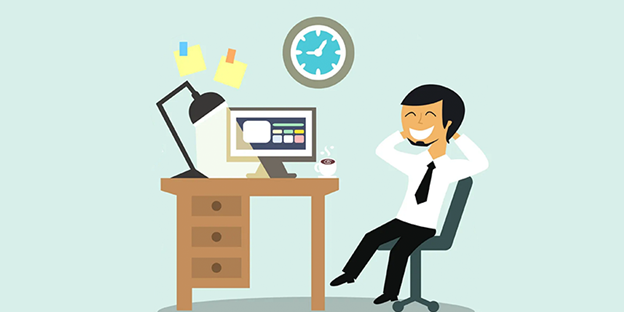 SweetProcess is cloud-based process management software that allows users to seamlessly create, document, and manage standard operating procedures (SOPs). It also helps to manage tasks, track employees' performance, and create a central expert knowledge base that guides employees every step of the way.
For example, Sarah Brenner, the director of quality assurance at Belvidere Community Unit School District 100, was tasked with the responsibility of streamlining their business operations. This involved making her expert knowledge accessible to parents and guardians. However, the company lacked a structure to efficiently create, store, and publish its operating procedures.
Though the brand had already documented some SOPs, most of them were stored in Word and Google documents. The documents were messy, cluttered, and disorderly and most staff had no idea certain documents were available. Hence, Sarah had to look for a solution, and that was when she discovered SweetProcess.
It's been over two years now, and Belvidere Community School has been benefiting from having a centralized knowledge base and efficient employee onboarding system.
Here's another example of how SweetProcess can help document your SOPs.
Amy Walls, the president, and her team at Thimbleberry Financial, help their clients manage and grow their finances. She created the company's SOPs with Microsoft Word documents, but her teammates had difficulty accessing the manuals to perform their tasks.
At first, she thought the Word documents were detailed enough for their employees but later realized her assumptions were wrong. It led to bigger problems: the staff ignored the documents and handled tasks their own way, which led to untracked activities and increased turnover.
Fortunately, her business coach suggested that she try SweetProcess. She was initially unwilling and hesitant but her hesitation turned to excitement. SweetProcess enabled her to grow an efficient team and simplify operations at Thimbleberry Financial.
If you want to see how it works in real-time, you can actually do that without paying a dime during the 14-day FREE trial period.
Click here to sign up for a free trial of SweetProcess now!
Conclusion
Your company's SOPs have to be streamlined if you want to achieve your business goals. To get things right, you need suitable software to properly build, manage and automate your SOPs. While ProcessPlan can help you in certain areas, its usability is not satisfactory.
There are many options in the marketplace that can help you bypass the ProcessPlan constraints. Most of these tools have a mobile version, customer support, minimal glitches, analytics, an intuitive user interface, and a few onboarding problems.
Each of ProcessPlan's alternatives has a peculiar benefit(s) for your business. Simply go through the list and pick one that suits your needs, budget, number of employees, or specifications.
And with SweetProcess, you can do the following:
Create SOPs
Insert files, images, and videos to make instructions clearer
Single sign-on system
Edit images and screenshots
Collaborate in real time
Centralized expert knowledge base
Employee management system
Easy-to-use templates
Simple and clean interface
Assign and track employees' task progress.
Export files and documents for offline access
Version history tracking
Manage tasks with tags
Generate reports
Instant mobile access to SOPs
Print documents for offline viewing
Zapier integration with 1,000 apps
Instant alerts for completed tasks
Email and phone support
14-day free trial with no credit card required
Want to see how SweetProcess can help you effortlessly document your processes and procedures without much manual work? Sign up today for a 14-day FREE trial of SweetProcess. No credit card is required.