What Top Management Needs To Understand About MRO Costs
Maintenance, repair, and operation (MRO) inventory include all materials and supplies for maintaining and keeping facilities and physical assets in good working conditions. Proper management of MRO inventory supports the continuity of business operations. Some businesses tend to avoid or undervalue MRO inventory management since it does not generate returns directly. The company's top management establishes and continuously streamlines MRO management practices to protect businesses from financial constraints and asset failures due to poor maintenance.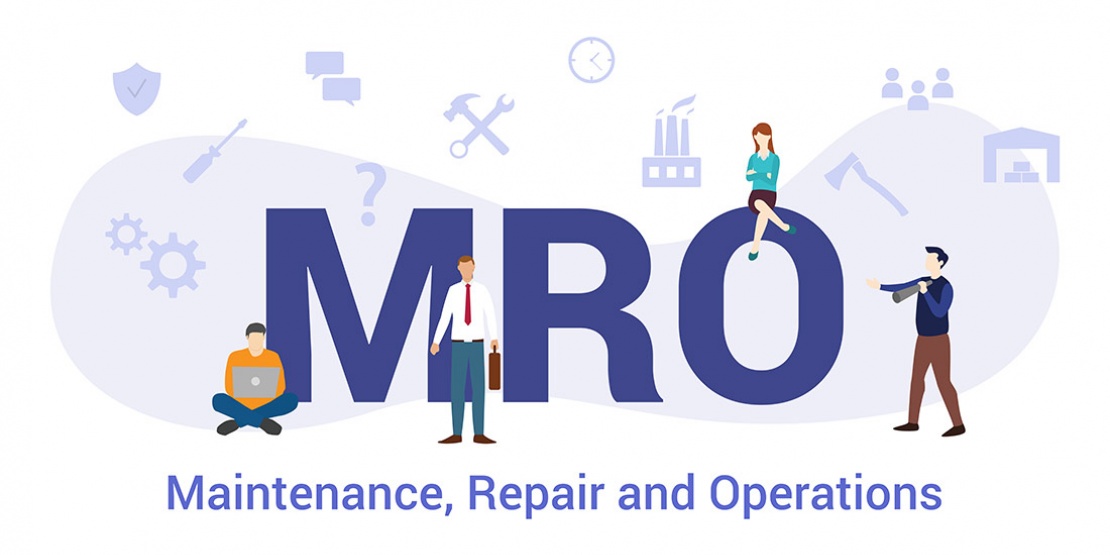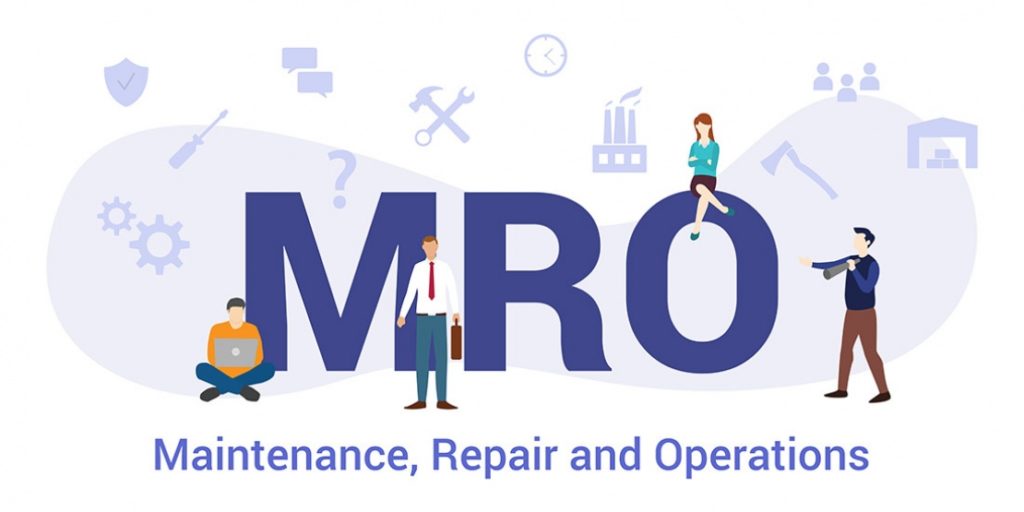 Image Credit: manutan.com
Maintenance departments prepare reports on the utilization of MRO items, draft budgets, requests for new supplies and present them to senior management – which evaluates, approves, and funds MRO inventory budgets presented by the departments. The procurement department finds and negotiates deals for the purchase of MRO supplies.
MRO inventory management is capital-intensive. There are several ways for effectively controlling MRO costs to ensure adequate availability of supplies. They are:
Enhanced data management to understand the cost of operating and maintaining each asset.
Partnering with reliable MRO vendors.
Eliminating unnecessary workflows and automating MRO activities.
There are a few things that top management needs to understand regarding the control of MRO-related costs.
Defining business-critical inventory items prevents the accumulation of idle stock
MRO items are diverse in quality and quantity. They range from machine-specific repair components to tools, digital devices, personal protective equipment, cleaning supplies, and stationery. The demand for each supply varies, presenting stocking challenges to companies. The company needs to balance the budgetary allocations for fast- and slow-moving consumables.
The first step towards streamlining the management of MRO inventories is creating a list of all the required MRO items. The supplies can fall under the following segments:
Specialty parts — these are critical maintenance, repair, and operations components that must be available at any given time. The top management prioritizes the allocation of funds for their procurement.
Commodities/OEM parts — these are components needed for routine maintenance activities. The company can opt to use original equipment manufacturer parts or generic alternatives of the same quality, but cheaper.
MRO segmentation helps the company effectively plan and allocate budgets for diverse inventory components and estimate minimum stock levels. Opting for appropriate generic parts can save the company substantial amounts of cash. Segmentation and prioritization of inventories prevent the accumulation of idle stocks, which ties down several thousand dollars.
Investing in technological solutions improves MRO demand forecasting and planning
Manual management of MRO inventories is prone to errors that can cause delays in supplies and a lack of sufficient data to forecast demand. There are different technological solutions that businesses can utilize to manage MRO costs. Top management needs to evaluate and invest in a suitable Computerized Maintenance Management Systems (CMMS) or Enterprise Asset Management (EAM) software to enable them to manage MRO inventory data.
These solutions improve employee collaborations, facilitate the collection and analysis of vast streams of data, and the tracking of inventories across the company. By centralizing data management, everyone involved in maintenance and repair knows the exact locations of specific supplies. Employees remotely update stock records when they remove or add a component to the inventory.
Centralizing data management improves supply chain visibility and provides top management with real-time insights on the utilization of MRO supplies. The availability of accurate data enables them to forecast MRO demand. They can monitor MRO costs over fixed periods, identify frequently used components, and compare the prices and quality of items from different vendors.
Involve all departments when purchasing MRO inventory
Top management needs to involve all departments when rolling out an inventory management program. There are several decisions to be made before purchasing supplies, shortlisting vendors or implementing technological solutions. The company's management must ensure the stock levels satisfy the operational needs of each department.
By involving all departments, top management understands the challenges employees face when using MRO supplies such as PPE, tools, or the defects associated with items from specific suppliers. The company identifies similar MRO items across departments. Inclusive decision-making prevents the company from multiple purchases and stocking similar supplies in different departments. The company saves a lot of cash by purchasing MRO items in bulk. They receive discounts on MRO items and can redirect savings to complement other business operations.
Invest in Staff Training and Conduct Periodic Audits to improve utilization of MRO Inventory
Controlling MRO costs is not only limited to purchasing. It extends to proper utilization of the available supplies. That explains why top management needs to invest in strategic staff training to educate staff on the management of MRO inventories. It also provides a window for the company to introduce employees to information technology tools and digital devices.
The management trains employees to request new supplies, tag stock items, and the procedure for raising and approving order requests. The company also communicates the key performance indicators that individuals and departments need to achieve over specific timelines.
The company can streamline the utilization of MRO items by conducting comprehensive audits. Insights from these audits enable top management to identify operations rife with resource wastages. They then redefine their business objectives and establish guidelines for controlling and minimizing waste, further lowering the cost of MRO inventory.
Choosing a reliable vendor management strategy saves the company some cash
Companies can save more money by offloading the high-risk aspects of inventory management to third-party vendors. Any business that stocks supplies within their facilities need to invest in storage units – which increases the cost of operation. They also insure stock items against damage or theft while employing extra personnel to monitor and secure storage units.
Top management can engage trustworthy and reliable vendors and enter into agreements to procure, transport, and supply MRO items to the point of need. It frees the employees involved in managing inventories, and they can utilize their skills to support other business activities.
Through a vendor-managed inventory, the company receives supplies at the optimum time, avoids logistics and handling costs, and eliminates expensive idle stocks.
Conclusion
Managing MRO costs does not necessarily mean that the company must reduce the number of essential supplies. Instead, top management needs to instill a culture of continuous improvement, minimization of resource waste, and proactive response to operational challenges. The company needs to invest in employee training and integrate relevant technologies to manage MRO inventories.
Author bio
Bryan Christiansen is the founder and CEO of Limble CMMS. Limble is a modern, easy-to-use mobile CMMS software that takes the stress and chaos out of maintenance by helping managers organize, automate, and streamline their maintenance operations.