A Complete Guide to Accelerating Business Transformation in Your Organization (Plus a Free Downloadable Checklist)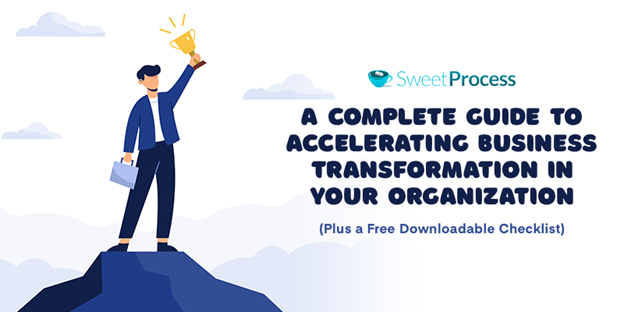 The future of business is not about the next three to five years but rather 10+ years. There will be a time when more than half of all jobs will be automated and human labor will no longer be needed to produce goods or provide services.
Automation technology is everywhere. From self-driving cars to data-cleaning systems on your smart device, automation has become an integral part of our daily lives and we don't even realize it. The things that come out as a result? Well, there's IVR, the automated phone systems which require you only input one command (like "Cancel") before they take care of all of the responsibilities by themselves; or bots that alert people when gas prices go down in certain locations near them so saving money can now be done without getting up from the home stretch-out chair.
Recent research by WEF predicts that "by 2025, machines will perform more current work tasks than humans compared with 71% being performed by humans today." These trends indicate that many business owners will be looking for ways to transform their businesses in the upcoming decade.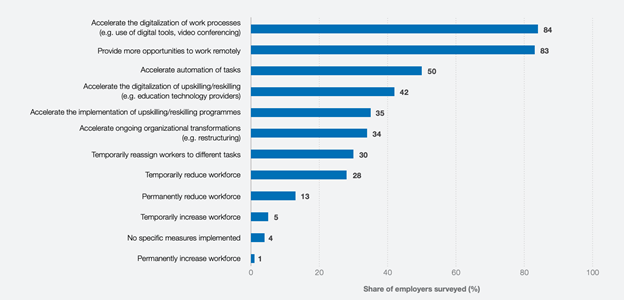 As recent as 2020, there was a growing consensus among business leaders and policymakers about the potential for large-scale business transformation of work tasks as a result of automation.
If an organization wants to automate its financial management with a new enterprise resource planning (ERP) system, then the goal is to save costs and make the company more efficient. First, they analyze their current system and processes.
This is done during a project which they can call "going live." During this phase, there will be workshops and meetings with many people who work within the financial department. Frequently as the company creates a plan it realizes that it can't handle all the necessary processes by itself and decides to outsource some of them to other companies.
This brief scenario gives you an idea of the potential costs and risks of a transformation. A project like this doesn't happen on its own. It impacts many people, and you need to be able to communicate with them as you make plans and develop strategies.
There are countless possibilities on how to change the way your organization does business. An important part of a transformation is to set measurable goals. Setting measurable goals ensures everyone is striving for the same outcome and it provides a benchmark by which to measure your success at achieving that outcome.
Table of Contents
Chapter 1: What is Business Transformation?
Chapter 2: Types of Business Transformation
Chapter 3: Dimensions of Business Transformation
Chapter 4: The Push for Business Transformation
Chapter 5: Key Steps to Achieve Business Transformation
Chapter 6: Challenges of Business Transformation
Chapter 7: How SweetProcess Can Help to Actualize Your Business Transformation Needs
Chapter 1: What is Business Transformation?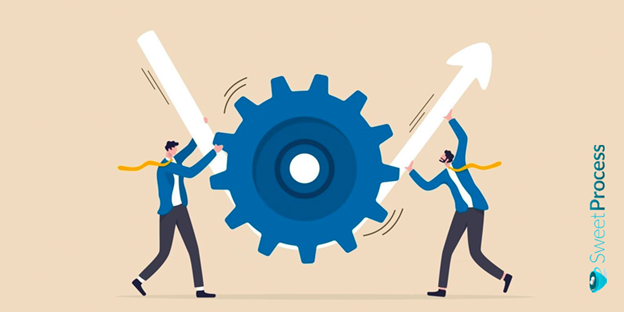 Transformation is a profound fundamental change, altering the nature of something. The result of a transformation can be a better state—for example, with human rights. A transformation may also focus on the development or creation of something new. In business, transformation means you change something to realize a long-term goal.
In that way, it is quite similar to other terms, such as change, alteration, and evolution. The focus of this article is on the business perspective of these terms.
Business transformation is a set of measures to change the way an organization does business. On the surface, it seems quite familiar, but underneath this simple sentence are endless possibilities, debates, and discussions.
You need to have a clear goal(s), strong leadership, good governance, sound analysis of the current situation, great communication, and you must be able to balance short- and long-term interests.
A business transformation, like every other large change, will bring added costs and risks. The question is, will the benefits of a transformation be worth it?
History of Business Transformation
Transformation as a concept is not new and has been applied many times before, such as during the Industrial Revolution.
The Industrial Revolution was a period, especially during the 19th century, where we saw great changes in agriculture, manufacturing, mining, and transport by sea. With the introduction of new manufacturing technologies and techniques, manufacturing began to overtake craftsmanship as a dominant force in society.
The Industrial Revolution was also responsible for creating a managerial class that could oversee large numbers of workers and machines simultaneously.
Soon enough, companies were composed of several employees who each performed a different task all aimed toward one common goal: making more stuff faster. This is known as divisionalization, where an organization is divided into separate divisions, each specializing in its product or service.
In addition to this, management theorists began proposing strategies for effective communication within organizations, the most notable being Henri Fayol's 14 Management Principles.
This development increased efficiency and productivity. The people who lived during this time were part of the transformation, although they didn't call it that. They couldn't see the forest because of all the trees.
Another example is the digital revolution, during which companies changed their business models to give better service to their customers. Some examples are Apple, Uber, and Flipkart.
A transformation can not only be a change in the past, it is also possible to change the future by using creative thinking.
Why Companies Need to Transform Now
Why is it important for companies to transform? And why are some not doing anything about it? The answer is simple: they need to change the way they do business to survive.
The current situation is that classic organizations that were built during the Industrial Revolution and then based on mass production and classic marketing methods are losing ground to new companies that were born during the age of globalization and digital technology. To keep up with this pace or to even stay alive, these organizations need to transform their way of working.
Chapter 2: Types of Business Transformation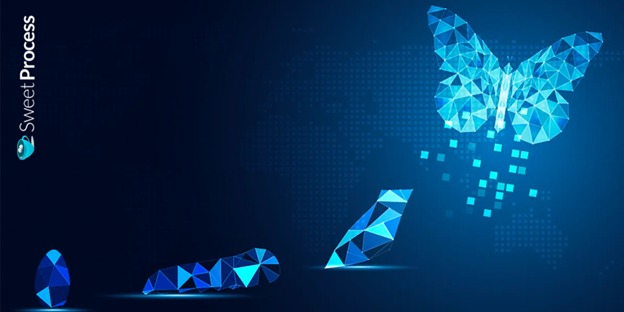 Business transformation is a complicated process that goes beyond simply replacing old technology with the latest automated systems. Businesses need to make sure each area of their business has been improved upon equally for this complete change to be successful. The six types of business transformation are discussed below.
Organizational Transformation
Organizational transformation refers to an organization changing its structures, business processes, and people's behaviors to achieve competitive advantage. It often occurs when the company needs to overcome a challenge or meet an opportunity for which they find it necessary to change their "operating model." The operating models are generally changed because of three reasons:
Legal requirement. The company needs to comply with a regulation.
Industry pressure. A new trend from another industry forces all companies within that industry to adapt.
Business needs. The company recognizes a need arising from their internal or external environment and decides to change to achieve competitive advantage by outperforming the competition.
Some companies that have undergone organizational transformation are Kraft Foods, which reorganized its structure from a decentralized structure to a centralized one to deal with the expansion of the business and increase efficiency. In 2014, Royal Dutch Shell underwent an organizational transformation that changed 16 traditional business units into five new divisions. The purpose was also to improve collaboration and speed to market.
What Are the Benefits of Organizational Transformation?
Organizational transformation can create or strengthen an organization's fit to meet its competitive advantage, market demand, and environmental pressures. It may introduce new ideas into the organization that helps it evolve to achieve its vision, mission, and strategy. This helps companies see things differently which leads them to make better decisions earlier. As a result, organizations can become more agile and innovative.
Organizational transformation also provides companies with a methodology that can be used to drive change across the organization which provides consistency and competitive advantage.
Business Processes Transformation
Business processes transformation is a process of change in how tasks are performed to improve business performance.
What is the difference between business process improvement and business process transformation?
The terms "business process improvement" and "business process transformation" are often used interchangeably, but they have different meanings. Business process improvement refers to small, incremental changes in how tasks are performed to achieve better results. Business process transformation is a more comprehensive change that creates a new way of working that enables an organization to meet its competitive goals and create value for its customers.
Can business process improvement activities lead to transformation?
Yes, but only incrementally. These improvements are typically customized to meet the needs of a particular department or area within an organization. Business process transformation requires the coordinated effort of the entire organization to create an entirely new model for how work is performed, which can be very difficult to achieve with incremental changes.
How is a business process transformed?
Business processes are transformed by designing and implementing new capabilities, processes, and systems that support an improved way of working.
Some companies that have undergone business process transformation include:
UPS
In the 1990s, United Parcel Service (UPS) was under pressure to improve its logistics and delivery capabilities as they were losing sales to FedEx. The company decided on a strategy of offering next-day service for around half the price of FedEx. To accomplish this, UPS had to transform its business processes by revamping its global supply chain process, which enabled it to deliver more than 95% of shipments within 24 hours. Investments in technology and logistics allowed the company to improve the accuracy of its package tracking capabilities, expand its delivery options, and increase customer satisfaction.
Today, UPS offers same-day delivery to maintain competition and remain top of the list in delivery services.
PeaceHealth
In 2001, Seattle-based PeaceHealth announced plans for a $50 million transformation of its business processes. The effort was designed to improve patient safety and strengthen financial performance by centralizing the organization's administrative functions, cutting costs, improving quality, streamlining supply chains, and reducing waste in its clinical areas.
Management Transformation
Management transformation is the engine that powers the business transformation and cultural change necessary to drive progress. Without a plan, methodology, and well-defined tools, the change process will be inefficient at best and disastrous at worst.
There are three key aspects of any management transformation strategy, they include:
Adopting people practices
Accelerating execution
Cascading
Management changes often create anxiety and fear, which may result in resistance. To overcome this, it is important to engage employees early on in the transformation process by explaining the process and keeping them informed of upcoming changes. It is also important to provide sufficient training to people who are affected by the change.
Management change involves restructuring the organization and redefining relationships between key personnel. This can be a traumatic period for internal teams, such as sales and marketing, which need to adapt to new ways of working with each other. The change process must take into account that the result should be more than the sum of its parts.
There are numerous management change strategies available, each with its advantages and disadvantages. The choice of strategy will depend on the type of business and industry, as well as the purpose of the change.
A common approach is a cascading strategy, where the changes begin at the top and move down through the organization. This is a good way to ensure that everyone is working toward the same goal, but can be ineffective in larger organizations where managers are not able to provide adequate feedback and coaching.
Some companies that have undergone management change include:
McKinsey & Company
McKinsey & Company transformed their management because of an important change in leadership. In April 2007 they announced the new McKinsey with a completely different attitude toward transparency and honesty.
The selection of Rajat Gupta as McKinsey's new global managing director was seen as shocking to many people inside and outside McKinsey because he came from inside the company and had not worked his way up through the ranks of a particular region or functional practice.
After his election, Gupta decided to divide the company, which at that time consisted of more than 90 % expatriates, into a global network and a world regions organization, each with its own chief executive officer (CEO). McKinsey's clients expected from Rajat Gupta not only knowledge of the business world but also business and personal contacts everywhere in the world. McKinsey had to change its internal structure to better satisfy its clients' growing demands: it had to be faster, more flexible, and create a global network of managers who could quickly get together when needed.
The management changes at McKinsey & Company were achieved through a gradual process that included training, reinforcement, and the creation of a new management model.
HP
HP Enterprise underwent a major management change and was split into two separate businesses: HP Inc. for printers and personal computers, and Hewlett Packard Enterprise for networking, software, and services.
Caesars Entertainment
Caesars Entertainment changed its CEO after being rescued by Apollo Global Management in a reorganization. The company had been facing a series of bankruptcy issues. The new CEO restructured the company, including closing some casino properties.
Digital Transformation
Digital Transformation: The Changing Face of Technology
Digital transformation is one of the most overused phrases in the industry, but it should be a goal that every company strives for. Technology is rapidly changing, with new data points being released every day. To remain competitive in today's world, companies must understand the power of technology and how it can be utilized to improve processes and dismantle barriers.
Digital transformation is the process by which organizations fundamentally evolve their operations and organizational structures to fully take advantage of digital technologies. This process enables organizations to gain valuable insight, automate business processes and create new digital business models that disrupt existing markets.
Some companies that have undergone digital transform include:
Walmart
Walmart is a company that evolved digitally in 2020. They had the goal of being the most advanced retail company in the world. The company shifted focus from re-platforming its e-commerce business to re-platforming across the board. This was achieved through business partners and rapid iterations in supply chains, store operation and in-store merchandise and customer service.
The Walmart Foundation also supported community programs such as Reading Partners that provides one-on-one tutoring to students who need help with reading. And the Career Academies program has been implemented in 300 Walmart stores, training students on entering the workforce.
Apple
Apple is a company that has undergone a digital transformation and has three main goals: to turn brick and mortar assets into assets in a network, build an omnichannel strategy, and deliver a seamless value chain for customer experience. The Apple mission is to help dreamers become doers "by making the best products that enrich people's lives." Apple understands how technology can be utilized to improve processes and dismantle barriers. Apple has undergone many digital transformations since it began in 1976.
The Apple store seeks to empower the customer by creating a new digital shopping experience. Apple provides free classes for customers to learn more about their products. They also offer in-store tech support with 'Geniuses' who are trained to assist customers.
Today, the pace of change has picked up and companies must adapt to survive and stay relevant in business. An emphasis on technology is key to executing successful digital transformations.
Uber
Uber experienced digital transformation in 2020. The company went through an external change of its logo, but it also focused more on the consumer experience with the implementation of new technology. Uber worked on more driver safety features for riders and drivers and more accurate feedback on customer service ratings.
The deep data that Uber collects through big data analytics has helped the company identify passenger patterns, predict demand, and find different ways of pricing their rides more accurately than before. Uber is constantly evolving due to the introduction of new technologies which helps them stay competitive in today's society.
Cultural Transformation
Cultural transformation in businesses is the process of shifting the hearts, minds, and skills of an organization to support the desired culture. It requires persuading employees to internalize the values that are important to the organization. This internalization starts with a conviction from the heart for a behavior change. The next step is understanding what behavioral changes are necessary to achieve the desired goal.
Some companies undergo cultural transformation to:
Improve safety
Deliver excellent customer service
Foster leadership excellence
Engage employees
Before a cultural transformation activity takes place, it is necessary to ask yourself the following questions which will serve as a roadmap for your organization. They include:
Where are we now?
Where do we want to be?
Why do we want to change?
Some examples of companies that have undergone successful cultural transformation are Apple, Google, and IBM.
Apple
Some of the most successful companies have a strong culture that is centered around secrecy. There are very few rules for employees, but those who break them will be disciplined. Apple is one of those companies, and any Apple employees who violate these rules are subject to termination.
It turns out, most of the time when an unknown Apple employee is terminated, it's because that employee breached the company's strict confidentiality policy. While some companies have a "hush-hush" policy for new features or products they're working on, Apple's policies probably go a little further.
At Apple, employees are required to sign very strict confidentiality agreements that prohibit them from discussing unreleased products or features with third parties.
IBM
IBM has also focused on the transformation of culture by having a "2020 Vision" which is an initiative that aims to build better relationships with its employees and focus on the quality of the work that they do.
Google
"Google is a great example of a company that got rid of bureaucracy and the result was happier employees with higher levels of innovation. It also made Google one of the world's most profitable companies." (Barton, Taleb, and Weldon, 2011). Google has transformed its culture by having "innovation time off" where employees can take 20% of their work time to focus on side projects that they are interested in. This gives employees a sense of fulfillment and ownership which allows them to feel like they are part of the company's goals and objectives.
Information Systems
Information systems transformation is described as the process of understanding, analyzing, improving, sharing, and modeling information to drive change in an enterprise. This is achieved through the use of software, hardware, system connections, and end-users. The goal of information systems transformation isn't just to create efficiencies but also to improve service levels.
Information systems are a great deal in businesses. Some of the benefits of information systems transformation include:
Efficient functioning
Better decision-making
Behavioral changes
New products, services, and business models.
Notable among organizations that have undergone information systems transformation are Walmart, Boeing, and Intel.
Walmart
In the early 2000s, when information systems transformation took flight at Walmart, they were in full expansion mode. To keep expanding and opening stores, they had to have the right real estate. When it came to picking locations for new Walmarts, they needed information on traffic patterns, demographics, household incomes, gas prices, and more. They used mapping software to determine which locations were best for future growth.
By 2007, they had mapped 500 different variables for over 4,000 regions in the US and then fed the data to a software model that took into account the information and produced a "heat map" of each region. In other words, this heat map was a portrait of household purchasing power at a local level. The heat map allowed them to compare and contrast household purchasing power across different regions (e.g., how much you could expect customers to purchase in a Walmart store per household).
The insights gained from this model allowed Walmart to focus on the best locations for expansion and new stores. This information also allowed them to manage their store inventory by sending more of the right products to those regions that had higher purchasing power.
Boeing
Boeing is one of the world's leading aviation and defense manufacturers. The company has been using IT to transform its business processes since the mid-90s. They use webMethods BPM software to manage all of their business processes, which allows them to unify their information in the cloud. This makes it easy for them to access their information, regardless of where they are geographically, and streamline workflows across the board.
They also use webMethods software for real-time data integration. They can bring in information from different departments, such as finance and human resources, and unify it in real-time. By doing this, they can analyze their data across the entire organization and provide decision-makers with more comprehensive and accurate reports and views of their information.
Intel
Intel is one of the world's leading suppliers for microprocessors and chipsets across a wide variety of computing and communication platforms. They use SAP software to manage all of their financial transactions, which has helped them cut accounting costs by 25 percent since 2007.
To implement SAP software, they worked with Accenture, a company that specializes in implementing large-scale IT projects. The project was broken down into three workstreams: financial reporting, internal controls, and compliance.
All of the information in the different groups' general ledgers and sub-ledgers was automatically reconciled daily by the SAP software. This streamlined their reporting across the entire company, which meant they no longer had to spend time manually reconciling the numbers.
Their CIO, John "JJ" Johnson, said, "Our business financial reports run in seconds instead of hours, which gives our managers more accurate information in real-time to make key business decisions. We're operating on a single version of the truth."
Chapter 3: Dimensions of Business Transformation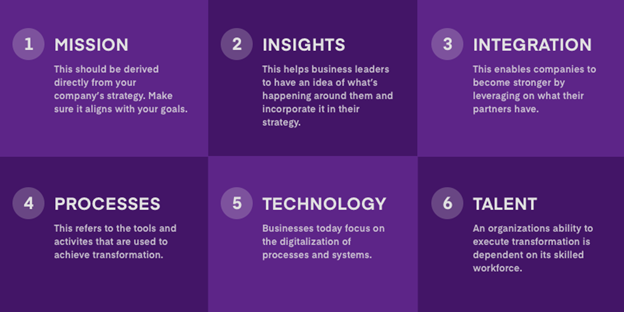 Leaders need to consider business transformation as a holistic business capability. Every business is in a constant state of transformation, whether they are trying to change their business model or not. Transformation can be caused by offshoring, new competition, mergers and acquisitions, changes in the market, or technology changes. There needs to be one integrated approach to business transformation. There are various dimensions to business transformation, which include:
Mission
The mission is the lifeblood of any company. They keep a business running, and they create value for customers by efficiently meeting their needs with high-quality products or services that have been proven to work well time after time—as if we needed another reason!
The mission statement should be derived directly from your company's strategy so it supports these goals while also providing insight into what sets you apart from competitors.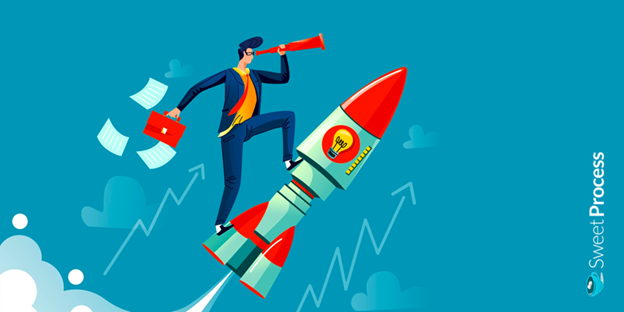 With this in mind, the company's capabilities should be clear and succinct—one sentence is ideal. You can have more if needed, but not less. Capabilities are a "what we do best" statement that typically describes how a company adds value to its customers by uniquely meeting a specific set of needs. When this is spelled out, the organization will find it easy in achieving transformation.
Insights
Insightful business decisions can help business transformation become easier and less time-consuming. When you have business insights, it helps business leaders make better business decisions and take the right steps in business transformation.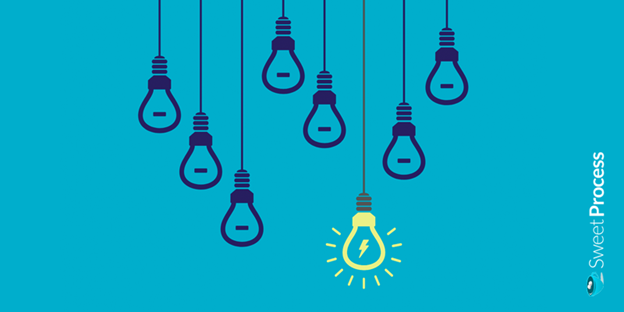 The information one gets from business insights helps them come up with better solutions for business problems. The great thing about business insights is that it is not only helpful when going through the tricky process of business transformation but also in daily situations. Without insightful information, a company won't be able to handle all the contingencies in their day-to-day operations or when they need business insight.
Having insights is important for business leaders to make the transformation easier and efficient. It helps them realize what decisions are best suited for them and create a plan that will help them carry out the transformation smoothly.
Integration
A clear understanding of who has decision-making authority and the ability to make decisions without restrictions will help a team be more productive. This encourages integration in business transformation, such as the merger of three different social media platforms like Facebook, WhatsApp, and Instagram by Mark Zuckerberg.
The management study guide has it that Facebook has been able to achieve lower operational costs, consumer retention, and increase stock valuation by integrating the three social media platforms.
Processes
Processes in business transformation can be defined as different tools and activities that are used to achieve business transformation. Processes and business transformation refers to the organizational and behavioral changes which occur when a business undertakes a business transformation process.
The business transformation processes can be categorized by three methods: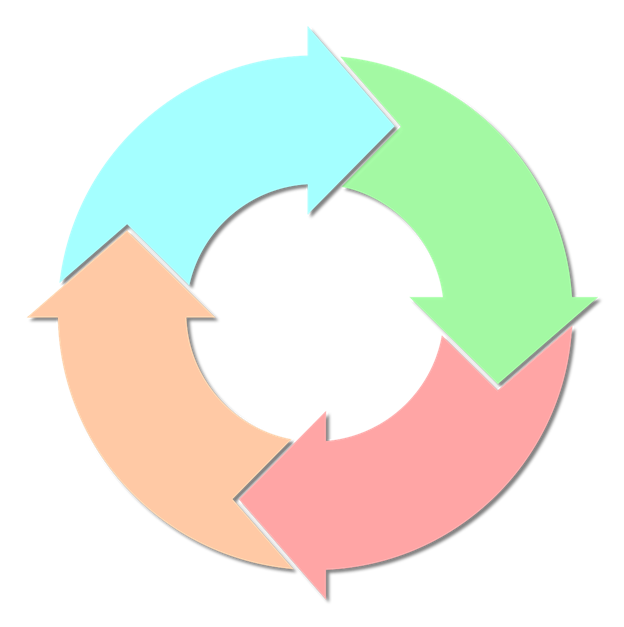 1) Change management process: These include the use of change management initiatives such as significant change, radical change, and crisis management.
2) Cultural change process: This type of business transformation encompasses an organization's cultural change initiative such as "culture-freeing" or offshoring
3) Strategic business transformation: This business transformation is the most comprehensive business change initiative of all business transformations. It uses business transformation processes to integrate business functions and business technology to achieve business transformation.
Technology
Industries are moving toward digital business transformation aided by the adoption of innovative technologies.
The World Economic Forum describes business technology as all the equipment and information systems that allow business processes to operate efficiently. The five waves of business transformation are being further influenced by digital business transformation due to the advent of internet-based business models.
It is said that in today's time, organizations need to build their businesses around customer behavior, social media, smartphones, and tablets. For example, Apple has created an app for pre-ordering food at restaurants; PayPal has partnered with Facebook Messenger; Gap provides consumers with a relevant discount code when they enter their postcode online; and Amazon has recently launched business products for business owners within their marketplace.
Many businesses are finding that business transformation is needed to gain a competitive edge.
Talent
An organization's ability to execute its transformation ambition is dependent on the competencies, skills, and talent of its workforce. This broader perspective allows them to frame all aspects together with an output tone that should be conversational. This business-savvy mindset is imperative for business owners to become future-ready, adaptable, and scalable in an ever-increasingly competitive business environment.
One of the most important roles that business owners play in transforming their business is being able to map out a strategy for growth and success well into the future, evaluating all possible alternatives available in business transformation, and business strategy that could be implemented to realize business goals.
Chapter 4: The Push for Business Transformation
Technology Change: Key Trends of Digital Transformation in 2021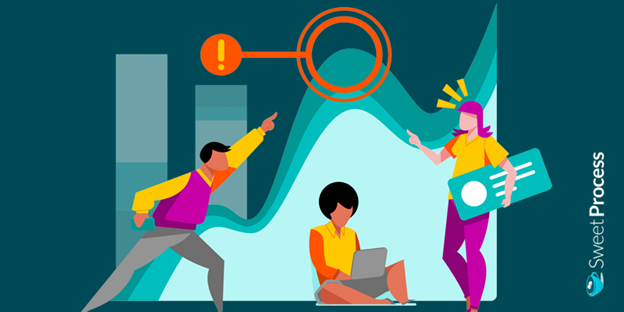 In 2021, business leaders are making significant business decisions not only from the perspective of business models and organizational structures but also from the viewpoint of business transformation. This is because the business transformation has become a key tool for attracting new users and retaining existing ones. In particular, digital technology is rapidly evolving towards AI-enriched infrastructure to provide services that help business leaders in decision-making through machine learning. Here are three business transformation trends that have defined 2021:
 AI and the Blockchain
Key technologies driving business transformation to lead business goals, such as AI and the blockchain, will likely be combined to create business value for enterprises. Gartner predicts that by 2025, 40 percent of business content will have an AI mark attached to it. In other words, business content needs to be understood by machines if business leaders want to make business decisions.
AI's business value proposition derives from its ability to analyze business content and generate business insights from structured data sets, such as sales figures or product catalogs. Blockchain enables the "trustability" of business transactions, so business leaders expect to see blockchain being used to facilitate business transactions in the growing internet of things market.
In addition, the business transformation will be a key enabler for business success in 2021. For instance, smart factory technologies capable of providing business leaders with real-time information about product quality and issues are already making their way into factories around the world.
AI-enriched business tools, such as robotics process automation, help business leaders save time and money. 
Reengineering of Business Models
One of the most important business transformation trends in 2021 is how businesses reengineer their business models to support business growth. A new type of smart factory is emerging in the form of digital business factories. These business factories are made up of smart business processes, AI business bots, and robots powered by machine learning that provide business leaders with real-time business insights.
Personalized Business Networks
Another business transformation trend is the advent of personalized business networks, which use connected systems to serve customers through personalization strategies based on social profiles. For example, connected business ecosystems such as insurtech, which consists of connected insurance policies offered by various business brands, will play a role in business transformation.
Search for New Skills
Many business transformations are undertaken because of business restructuring, business recovery, business expansion, and business innovation. The business transformation process begins with an analysis of the current business situation and it is followed by a plan that needs to be implemented to change the current conditions.
Sometimes reaching for new skills is all you need. It sounds simple but sometimes it takes courage to reach out for new skills to make sure your business is ready to take on any eventuality.
The business transformation process typically involves different business analysis techniques such as business consulting, business modeling, business change, business planning, business processes improvement, and business re-engineering.
It might be time to develop new business transformation skills to help reduce business transformation risk and implement business transformation controls. You can also use business transformation methodologies such as business process management, business decision-making, and business strategy mapping.
Cost Reduction
Business transformation can be used to save costs. You need to identify where you are currently wasting money, then find a way to minimize that waste. The more waste you can eliminate, the more money you will have leftover. The best way to achieve this is by using Lean manufacturing, which is a sophisticated business model designed with one goal in mind: save money.
Lean manufacturing was formally introduced during the mid-20th century in Japan, but it has since been used all over the world for its successful results. This business model involves extensive use of certain principles that will produce certain effects, such as low costs and high quality. You can read up on these principles for yourself, but the most important one is called just-in-time.
Just-in-time means that you produce only what you need when you need it. This has many benefits, the first being your initial design cost is lower because you don't need to produce excess material. You can also use just-in-time for your business's stock, which means that the moment a customer places an order, you fill it and ship it ASAP.
Lack of Business Growth
Most business transformation is not happening because business owners and business leaders decide that they want to transform their business. It's happening because business growth has stalled. The owners and leaders are at a crossroad.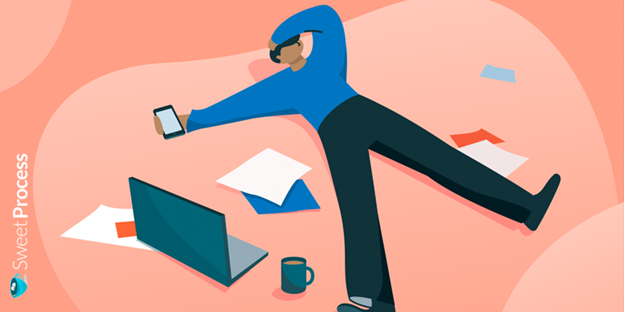 The problem with the old business model is that it had reached a saturation point in which it couldn't grow anymore, or at least not without significant changes, and the new world demands different solutions. Business owners are looking for ways to change how their companies operate, to see new opportunities for revenue, profits, sustainability, etc.
Business leaders are looking for a change to enable growth, which will help them meet their objectives.
New Business Leadership
Organizations are transformed businesswise when leaders are introduced to business transformation. The business transformation process is the key to ensuring success.
This process is made up of strategies that ensure sustainability. What leaders do is shape the change in the organization through business transformation. As a result, leaders shape the future of their company by guiding decisions about how business should be done to achieve the goals and objectives.
Taking Microsoft as an example, when Satya Nadella took over as the CEO in February 2014, Microsoft was on the brink of destruction. He undertook major restructuring which helped to eliminate internal destruction. He has helped Microsoft to create a trillion-dollar gain.
Low Customer Satisfaction
Customer satisfaction impacts business transformation in many ways. Low customer satisfaction can be addressed by implementing business transformations that are geared toward their needs. Transformations can include business practices, communication styles, and customer service proficiency. Customer satisfaction is often impacted by the company's communication style.
Improvements to communication can give a business an advantage over competitors who may not have adapted to customer communication expectations.
Customer expectations and business requirements for the company's business transformation should be identified. One business requirement that has a significant and direct influence on customer satisfaction and business transformation is business transparency. Business transparency helps to improve customer trust, which enhances business relationships. Embrace business transformation through proactive communication with customers.
Today's technologies can provide businesses with the necessary business transformation to better serve their customers. Social media can provide businesses with knowledge of customer problems and suggestions on how to improve business transformation efforts. Multichannel contact centers can enhance business transformation in customer service by providing customers with various means of contact.
Embrace business transformation through social media to learn of business transformation opportunities and customer concerns. Multichannel contact centers can enhance business transformation efforts through various communication channels.
Political Climate
It's no secret that the political climate affects businesses. The economy is also feeling this tension, with different economic data projections depending on who wins election after election cycle and their policies toward the United States's future direction as a whole. As Charles Schwab notes: "There does appear to be some correlation between the action of stock markets over four-year periods (one presidential term) and how they perform during two-year spans occurring early or late into each elected presidency."
The political climate has affected business transformation. It has affected the economy as well. It has also impacted different economic data projections for each business and business owner dependent on which presidential candidate is elected.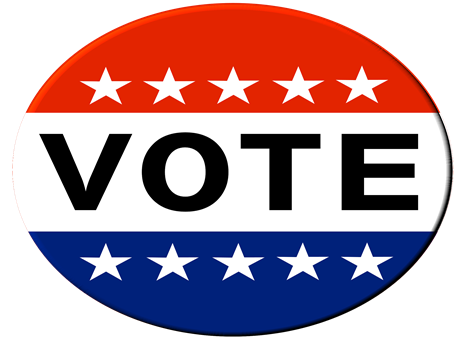 Political candidates have different business views and plans, which are either in favor of business growth or business processes. These different business environments affect businesses with the changing policies, regulations, taxes, etc.
Businesses need to keep up with new standards set by regulation changes that may be created by business transformation. These business transformations can be caused by growth or process, which affects performance and the business environment as a whole.
Chapter 5: Key Steps to Achieve Business Transformation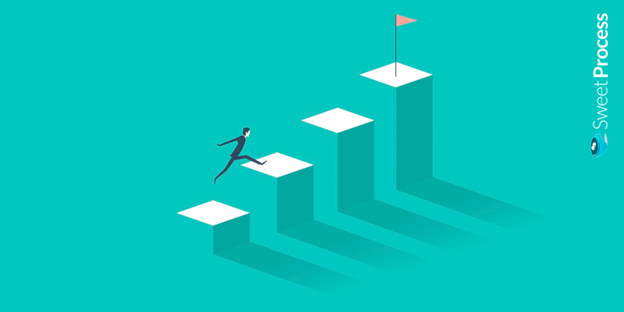 Strategy
It is often said that business transformation requires creativity, innovation, and imagination. Strategy can help business transformation. Strategy is an overarching idea that has to do with the overall direction of the business in how it engages with its environment, identifies various business issues, and takes appropriate actions to address them. It also helps businesses to identify opportunities for growth.
The strategy consists of the following key elements:
 Direction
 Issues identification
 Action plan
Direction: Business transformation implies that business activities must be transformed to remain relevant in the business environment. This means the business has to change its direction. This business direction provides the business with an overall objective.
Issues identification: Business transformation requires that problems are identified to help ensure that business transformation efforts are focused on solving issues that matter to the business.
Action Plan: Business transformation requires having an action plan of how business activities will be transformed to the business's overall objective (direction).
Establish Leadership
Establishing solid business leadership is essential for business transformation. The business leaders will need to be visible and implement creative strategies to turn the business around.
To be effective, business leaders need to focus on business transformation. As opposed to business re-engineering, business transformation is a broader business change that covers business improvement in a more simplified way.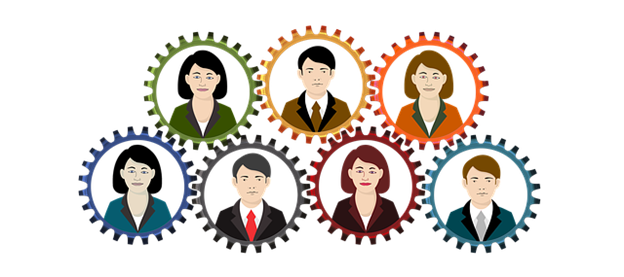 The main goal of business transformation is the structural improvements of the business with a clear view toward increased market performance and reduced costs. This means that business transformation is a business improvement with better results.
Business transformation is largely dependent on leaders who are willing to take the business in the desired direction. A business transformation cannot be a success without leaders taking a leading role in business transformation and business improvement. Leadership is an important change element during business re-engineering.
Planning and Scoping
One of the things we do to transform business is business planning and scope. This helps us to identify and analyze our business and its needs. We look at the business's ability to respond effectively and efficiently to new developments or opportunities, such as technology or emerging business models.
We use scoping to know the scope of our coverage and how we can best operate our business, meet customer needs, and stay ahead of the competition.
Business planning is an important part of business transformation. With business planning, leaders agree on priorities for the future and how they will be achieved. The leaders set strategies in business plans.
Set up Program Management
Program management can be used to achieve business transformation by providing an overarching framework for all change initiatives and ensuring alignment with objectives, timelines, budgets, and resources. It also provides a way to measure progress against goals and milestones.
One business transformation program is a global business unit (GBU) restructuring. Walt Disney went from three TV studios: Touchstone, 20th Television and ABC, were merged into two with Touchstone absorbed by 20th Television. 
The business was excited about increasing flexibility, reducing costs, improving service quality, and aligning business processes.
This business transformation program was successfully implemented within the change timeframe and resources were in place to support employees who had to learn business processes for the new business model. The Chairman of entertainment, Walter Dana said "The changes we are announcing today are in service of three goals: rightsizing our organization, streamlining functions across our studios and original content teams, and strengthening our partnerships with the extraordinary creators who call Disney Television Studios their home."
Coordinating business transformation programs requires process integration, process improvement, and business application implementation skills while at the same time managing stakeholder expectations.
Build Resources
It's never too early to start thinking about your executive team when transforming your business. It takes a village, and the right people in place at each stage will make all of that effort worth it. But don't wait until you're knee-deep in work before hiring new talent.
You may need them now more than ever with so many companies feeling disrupted by changes happening around us every day.
As the head of your company's transformation, you have a tough job ahead. You need to find an external team that can help with everything from sector knowledge in-demand industries like technology or healthcare through building up leadership skills for success throughout all stages and locations within these different sectors—not just those where there already exists momentum, but also providing advice on how to best execute this plan by using blended teams made up internally- as well as externally-facing talent so everyone has valuable input into every phase of its execution.
Execution
It can be hard to execute the business transformation. It's important to figure out what your best plan is for achieving this goal. One way is finding an example of something that you have successfully done in the past which will help with the execution. Another way is to have a business transformation toolkit.
These business transformation tools can be especially helpful if you're trying to figure out a business strategy for the future. It's also vital that business owners fully understand business transformation as it relates to the business itself and the owner of the business as an individual.
Some business transformation tools include planning, modeling, process mapping, alignment, task analysis, and business change management.
Integration
One way that business transformations are achieved is by integrating business processes. Process integration enables business functions to be performed seamlessly. The integration process often requires several stages, each of which requires an assessment and planning phase before beginning the next stage.
The first step in this process is to design the desired business process integration workflows. This involves understanding different roles within an organization, their requirements, and how they interact with one another. For instance, some people may need to know what other people are doing while some people will not require any knowledge of what others are doing.
The next step is to implement business process integration workflows. This involves optimizing business processes and ensuring that business process integration workflows are performing as designed. A business analyst must monitor business process integration workflow execution in real-time to identify any problems or bottlenecks in the performance of business processes. The business analysis can then make adjustments to business process integration workflows if required.
Ways to Get Business Transformation Right
There are certain indices that you must follow to get business transformation right. They include:
Know When to Strike
Transformation is not for the fainthearted. It requires courage, audacity, patience, and persistence. These are the business transformation superpowers. Businesses need to be self-aware of what they are trying to achieve before embarking on business transformation. They need to consider all possible hurdles that come with business transformation. The business needs to be aware of its strengths and weaknesses before it embarks on business transformation. If one has vulnerabilities, then business transformation is not the right path ahead of them.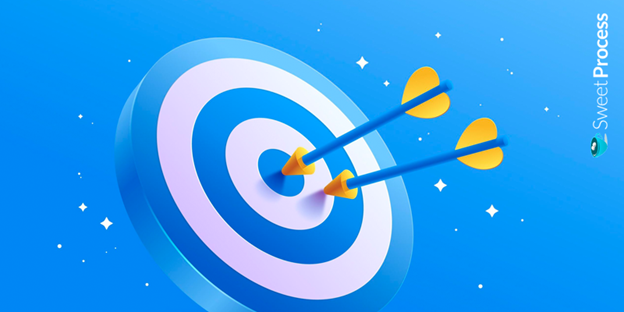 Business leaders also need to take into consideration how business transformation can positively affect their company's growth in finances and productivity in the long term by looking at analytics and metrics for data comparison. Business leaders need to know to take decisive action.
Understand the Dynamics of Transformation
There are a few business transformation dynamics that you need to understand to be successful. There is an ongoing problem that you may not have been aware of, and business transformation may be the answer. On the other hand, business transformation can also be a result of an issue with a business process or practice.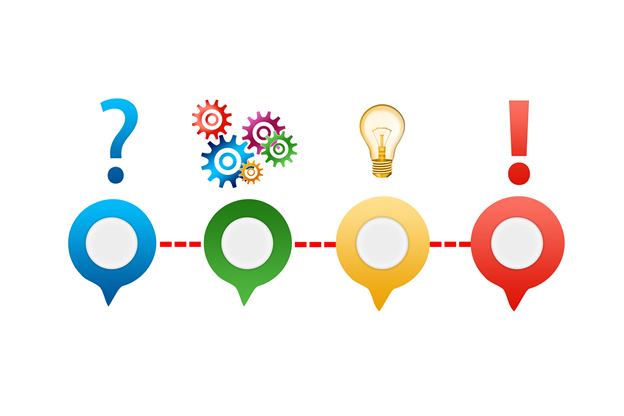 Understanding the nature of business transformation will give you a better idea if it's worth it for your company. The question to ask yourself is this: "Is there value in the proposed business transformation?" It's easy to get carried away with business transformations because they often sound good in theory. However, the key is understanding the benefits that will come from business transformation and how it will upscale the organization.
Adopt an Inclusive Approach to Processes and Systems
As business transformation reaches a critical mass for an organization, business leaders will need to take a systemic approach to get the most from business transformations. Organizations that have been effective with business transformations have an inclusive approach to building a business. The focus is on business processes and systems rather than individuals who are trying to make changes.
The organization should also identify the specific goals and objectives before undertaking any type of business transformation. The goals should help define what success looks like for the organization while articulating how each organizational unit or department can add value in achieving these goals.
Business processes and systems must reflect the company's desired state, not just what they currently do.
Focus on the Bandwidth
Interims are a natural choice for organizations who want to transform their business while still running the "normal" way. An important part of this is getting people in general management with time and focus, which can be hard without it being on purpose, but bringing an interim into your team as backfill or as a specialist for additional capacity can help you because they bring high energy that inspires others around them too.
Interim executives also have broad expertise which could include things like finance or great negotiation skills. And most importantly? They know how best to lead from within by empowering internal teams so all successes carry over into plans seamlessly instead of just one big achievement at once.
Investing further now only makes sense if there's proof positive about what works.
Lead With Your Core Values and Purpose
Leading a business transformation with core values and purpose can be challenging. When you need a boost in the competitive business world, it's important to review how your company has adapted its traditional values. This will allow for accurate comparison and contrast against new changes that they're facing today.
The reason this is so crucial? We live during times of disruption at every level, including as individuals within companies themselves. With all these factors considered appropriately (i.e. keeping close tabs on our efforts toward strategic transformation), we can identify those which have made significant progress when tackling hard challenges head-on without compromise.
Set a Timeline
Setting a timeline for business transformation can help you achieve business transformation by making it more tangible. It helps you focus on the end goal and what needs to be done to get there. Setting timelines also helps us establish business priorities and allocate resources more efficiently.
First, set your business priorities, like streamlining business processes or reducing the cost of production. Second, determine the length of time that will be required to achieve business transformation. Third, allocate resources that will lead to business transformation (money, people). And finally, identify key performance indicators (KPIs) that will enable you to track progress throughout the business transformation process.
Communicate With Internal Staff
It's through the leaders that business transformation will be achieved. They have a responsibility to empower and engage with their internal staff to develop business transformation principles.
The business transformation principles include leadership, motivating staff, business modeling, employee engagement, and business strategy. This ensures that business leadership is engaging with employees every day.
The main purpose of these meetings is to challenge the negative attitudes of the staff members and motivate them to be more productive in their work. It also addresses business models and new developments in the business world today which need to be understood by business leaders so they can plan for them accordingly.
A new business strategy will also be developed based on these discussions and feedback from employees about their dissatisfaction in the workplace.
Listen to Your Customers and Know What's Happening Around You
Listening to your customers helps businesses transform by understanding their needs. This helps the business to make necessary changes for business growth. When you don't listen, you don't get the opportunity to feel the pulse of the consumers.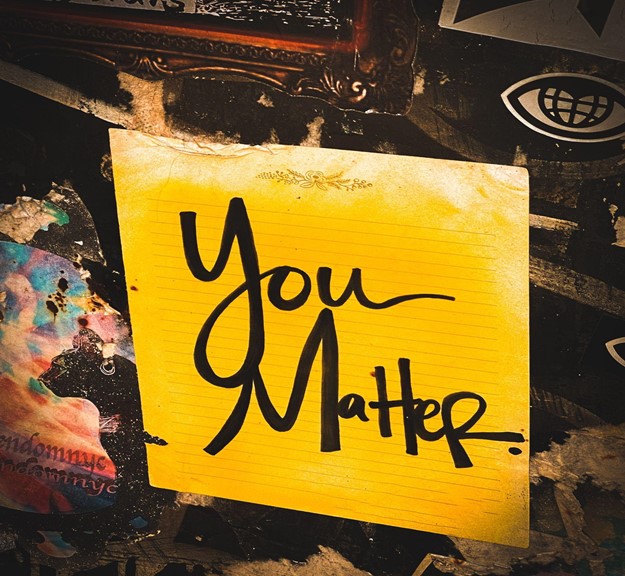 A business needs to adapt and evolve to provide better service and products. A company that is not able to adapt and change is likely to lose business.
Re-assess and Re-evaluate
The key to the sustainability of any business transformation can be achieved by re-assessing and re-evaluating business enterprises. This business should also be properly designed before an evaluation is done to determine its value.
A business transformation strategy should have a well-planned business enterprise design, vision, goals, and objectives. Successful business transformation requires that the business enterprise be well-conceived to allow for opportunities to arise freely.
It's easy to get caught up in the day-to-day and lose sight of what you initially set out to achieve.
The best way for businesses, organizations, or teams that are looking at transforming themselves to stay on top of the league is to constantly ask themselves if the roadmap still appropriately reflects where things stand with regards to not just their current state but also any changes made since starting down this road.
Chapter 6: Challenges of Business Transformation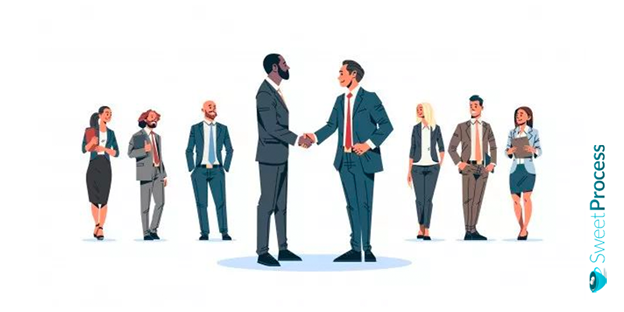 The business transformation is a major business strategy that is focused on modernizing business and social models to keep up with the ever-changing business environment. However, there are some challenges and hurdles that business transformation faces.
Mergers and Acquisitions
As we move into business transformation, we need to keep in mind that mergers and acquisitions can be a challenge. The business needs to consider the possibility that there might be an entity that will not be willing to assist with business transformation because of competition and future business attempts.
The business needs to consider the possibility that there might be partners who will not want to work with them if they are not able to extend what they have written on their business plan. This will also become an issue during business transformation because entities need to have a plan in place before they can start making any transactions.
Business Model Change
A model change can pose a challenge for business transformation because of the massive business model change. The business has to rethink and redevelop its business model to meet the demand and what consumers want. The business also has to rethink and redesign the operations and policies of the business so it's able to be more efficient.
The business transformation can be difficult if management does not allow for proper resources, equipment, and technology.
Managers must make sure they have the appropriate processes to run effectively. The business has to make some changes to its model so it's able to adapt more quickly which will provide better results for the company.
Automation
One of the most difficult business transformation challenges is how to integrate automation with strategy to support goals, objectives, and drivers. As business changes, management decisions can further change business processes. This affects what automated business applications are needed and when they should be deployed.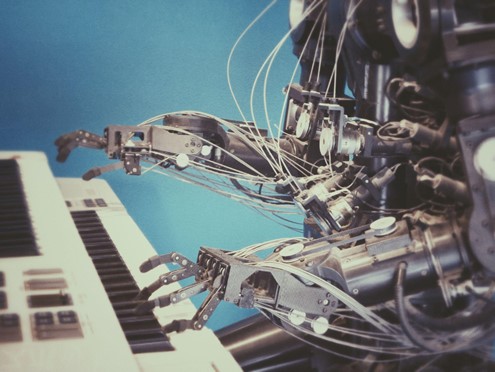 If business process automation is not implemented correctly, the business may suffer. This is due to a lack of strategy alignment with process design and business process management practices.
Business transformation is often more than just integrating new technology into the business. It often includes business process re-engineering to business goals, objectives, and drivers. 
Cloud Transformation
Cloud computing poses a challenge for many organizations as it can often lead to organizational systems being vulnerable to disruptions due to various reasons such as security issues or other unforeseen circumstances.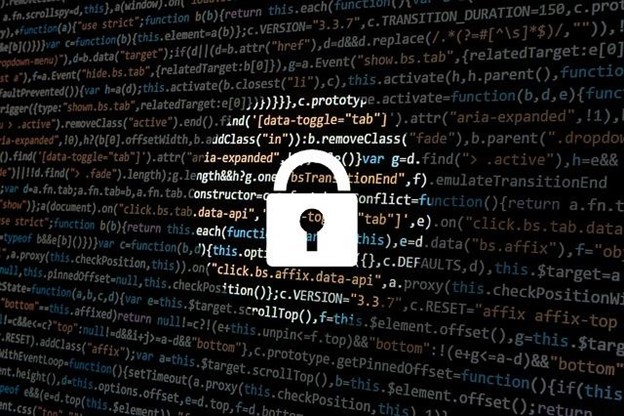 However, business transformation can be successful through business modeling that is well established using business process management software.
Evolving Customer Needs
Businesses are always trying to be more competitive in the marketplace. And while evolution is good for the company, it can pose a threat to business transformation because there's no guarantee that customers will be willing to jump on board with the business innovations.
During the transformation processes, there could be a disruption in services delivered and this can push some customers away. Businesses need to do the transformation in order to make the business and consumers compatible.
Budget Constraints
Budget constraints can affect business transformation by making it difficult for business units and agencies to adopt new business models and business processes.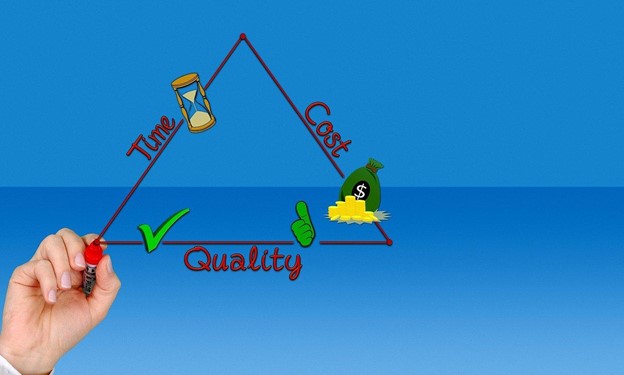 Transformation requires the unit or agency to take on models and processes that involve large capital investment and business disruption.
Inefficient Business Processes
Inefficient business processes can pose a threat to achieving business transformation by slowing processes and increasing costs. As a result, business transformation provides the opportunity to remove inefficiencies through business process management (BPM).
Chapter 7: How SweetProcess Can Help to Actualize Your Business Transformation Needs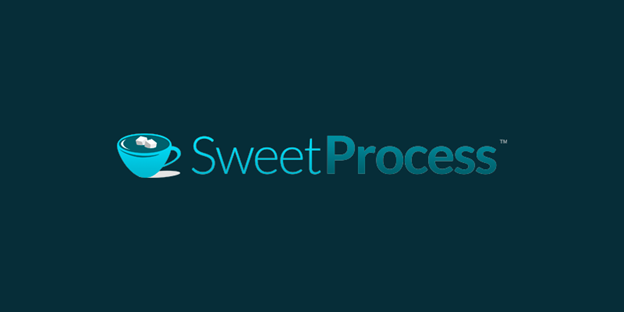 So, you're ready to shift your company into a new era of innovation? SweetProcess can help. We offer the ultimate solution for all things process-related in businesses that are looking for business transformation. Our software helps teams build effective processes and achieve better collaboration between employees so they don't waste time on redundant tasks or miscommunication. Take a look at how we can help transform your business.
We do this by creating processes for you, which are then implemented in your workplace. This way, your team can work smarter instead of harder and get the results you're looking for. 
Our team has several years of combined experience in process management and we've helped hundreds of companies become better versions of themselves. We know what it takes to make a business successful because we've done it ourselves!
You don't have to go through all the trouble yourself—let us help you! By implementing our proven systems into your business, you'll be able to focus on growing your company while also saving time and money along the way. If you're ready to take control over your future, visit our website at SweetProcess. Let's talk about how we can help transform your business together.
Gretchen Pisano, the COO at pLink Leadership, and Chief Design Officer Jennifer Schneider talk about how they used SweetProcess to eliminate fear among their employees. The company now enjoys:
Effective process documentation and update.
Seamless employee onboarding and training.
Accessible central knowledge base.
Easy integration with other tools.
They now operate their services seamlessly without the fear of losing employees.
Another great company that has benefited immensely from SweetProcess is MiPA. Emma Mills, the CEO, realized that she needed a more effective workflow tool to keep up with the growing needs of the business. She discovered SweetProcess from an employee who has been using it and enjoying every bit of it. MiPA has been using it for five years now and confessed that it has helped to improve their business processes and achieve a centralized knowledge base.
Thomas Parker is another user who has gained the competitive advantage of using SweetProcess. As the quality assurance and sensory coordinator at Stone & Wood, he was struggling with the absence of an effective system to structure its operations. In his search for a solution, he found SweetProcess and took advantage of the free 14-day trial before he got hooked. 
SweetProcess has helped Stone & Wood to update the latest versions of their tools and create a centralized knowledge base.
You can always replicate the successes of MiPA, pLink Leadership, and Stone & Wood. The result is an increase in productivity which equals more money saved and higher profits. Interested yet? Click here to subscribe to a free trial of SweetProcess today. No credit card is required.
Conclusion
The strategies to achieve business transformation are not always easy, but they're worth it. Knowing how your company can grow is one of the most important things you will ever do as a leader. We know that this process doesn't come easily or without its challenges, which is why we are dedicated to helping organizations with their goals and dreams for success.
Our team has developed an extensive set of tools and services that provide practical solutions for achieving business transformation.
The end of the year is a great time to consider how you can make business better for next year. We've included a free downloadable PDF containing ten great strategies for business transformation. Interested in transforming your company? Download the Checklist for a Successful Business Transformation.