Top 8 NinjaOne Alternatives for Better Standard Operating Procedures (SOPs) Documentation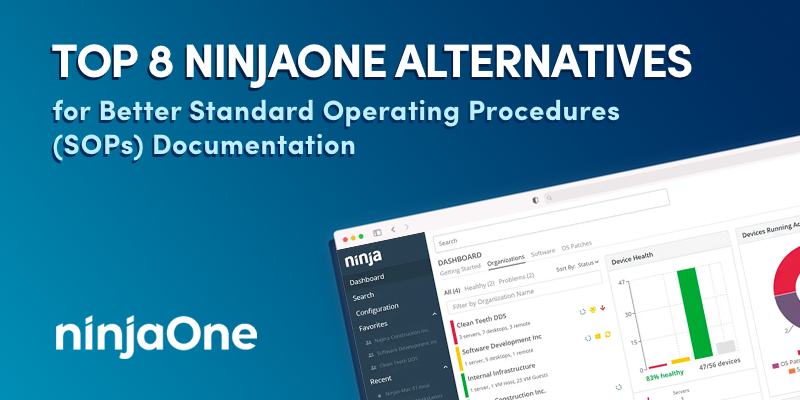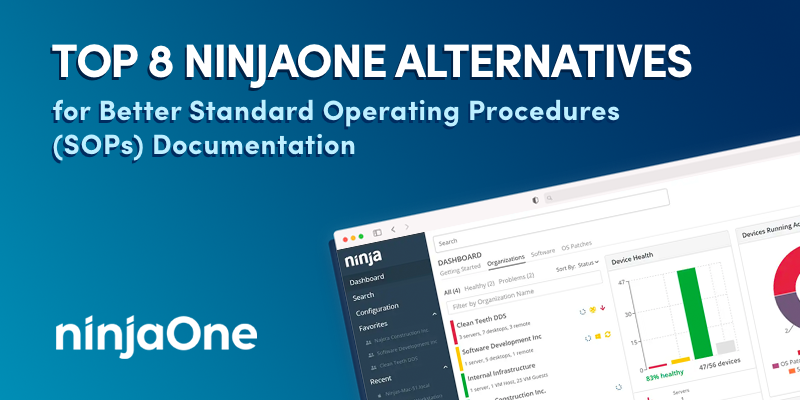 Every organization needs software tools to effectively manage key processes. Business process management tools come in handy by simplifying and automating the day-to-day operations, making it easy to document procedures, improving service delivery, and driving overall company productivity.
One such tool is NinjaOne, an IT management solution used by managed service providers (MSPs) and IT professionals to modernize operations, monitor, manage, and support all your devices and users from one place. Although NinjaOne is a popular tool, there are several key business needs that it doesn't meet.
Businesses that have adopted NinjaOne in their organizations report several issues with the tool, including:
It has a poor reporting system.
Remote connectivity does not always work.
It needs more integrations with third-party providers.
The tool is missing some important features, such as remote file transfer.
The UI can be confusing.
Users need more routine training for the more complex aspects of the program.
Fortunately, there are plenty of NinjaOne alternatives that your business can use to document your SOPs. In this article, we'll look at the top eight NinjaOne alternatives and how they compare in terms of pricing, features, and benefits. You might find an option from this list that fits your company perfectly.
SweetProcess
IT Glue
Dozuki
ProcedureFlow
Pulseway
Kissflow
Process Street
Tallyfy
However, if you are looking for the best software to manage procedures, and standardize and document your processes from one central location, you need a workflow tool like SweetProcess. If you want to try it for your business, click here to sign up for a free trial of SweetProcess now! No credit card is required.
Table of Contents
8 Best NinjaOne Alternatives to Document Your Standard Operating Procedures
The Verdict: Which NinjaOne Alternative Should You Go For?
Why NinjaOne Is a Letdown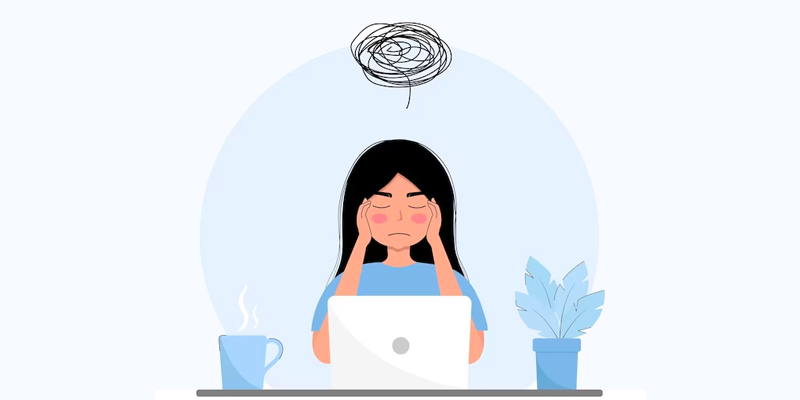 When choosing a workflow software for your business, you need a tool that's seamless and easily integrates with the existing processes. However, this is a challenge for NinjaOne. While the software has some features that organizations can use, some companies find it inadequate for modern-day operations.
Here are some of the NinjaOne cons based on customer reviews that show why businesses are looking for better alternatives. 
It has a poor reporting system
One of the pain points for most NinjaOne users is the poor reporting system. This is a major problem because organizations need a tool with a robust reporting structure to help track progress and identify areas of improvement. According to reviews, the reporting system is underwhelming and could use more options. Some customers say that if this information was available, it would make quarterly business reviews with customers easier.
Additionally, although some users enjoy using NinjaOne for maintaining systems, they can't use the tool to understand the state of the systems. Users have to mine the information themselves, rating the reporting feature very poorly. 
Remote connectivity does not always work
Another customer complaint is problems with the remote connectivity. While NinjaOne is meant to connect and manage business systems easily and quickly remotely, some users have issues with the tool.
According to the user reviews, the remote connections don't always work the first time. Although they work most of the time, they have issues sometimes. This is a disadvantage for your company, especially if you need to set it up and monitor your systems. It can slow down operations, affecting overall efficiency. 
It needs more integrations with third-party providers
While NinjaOne uses an API framework that allows them to partner and integrate with third-party providers such as remote access tools and antivirus partners, some customers require more integration for their businesses. 
Each organization has its own set of tools and software that they use for day-to-day business operations. However, NinjaOne does not meet all the customer needs because their portfolio is not broad enough. 
The tool is missing some important features
Several reviews on GetApp show that NinjaOne has some missing key features that companies need for their daily operations. When users compare this tool with other remote monitoring management software, NinjaOne is missing features such as remote file transfer,  Teamviewer deployment to Macs, AD integration, a mobile app, maintenance windows, and Linux monitoring. 
Additionally, some of these features are still in the pipeline or are being developed, making the tool ineffective for some organizations. Businesses are looking for an alternative with all the features for easier management. 
The UI can be confusing
Organizations prefer to use business management tools with a responsive UI. This makes it easier to complete tasks much faster. However, some reviewers find the NinjaOne UI quite confusing. Because of this, users have to look for solutions from the company or FAQ to operate the software, which can be time-consuming. 
Users need more routine training
For your business to use NinjaOne effectively, you need to understand how it works. However, when there are onboarding difficulties, the team will adapt the software much slower, and you'll need to spend more time training new users.
According to NinjaOne users, this tool is challenging to use because there is no routine training for the more complex aspects of the program. The tool has a lot of areas to learn; therefore, it would be best if there were some training material to help users once they sign up for the software. 
8 Best NinjaOne Alternatives to Document Your Standard Operating Procedures
You need a software that meets all your business needs. Now that we've identified the issues with NinjaOne, how do the alternatives compare? Each tool has different features, pricing points, benefits, and downsides. Here are the eight NinjaOne alternatives to consider. 
SweetProcess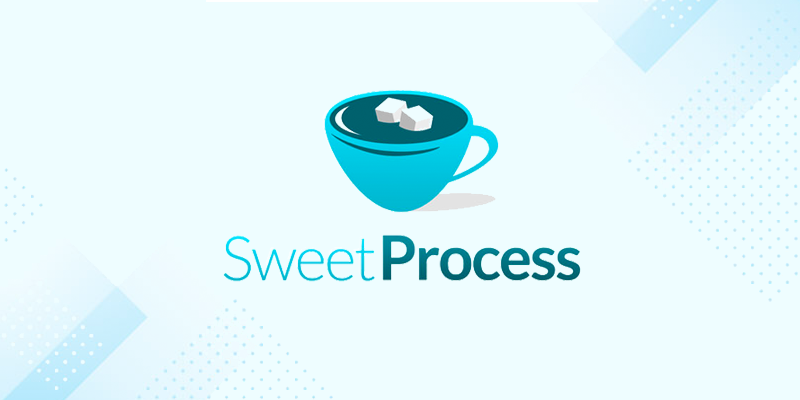 SweetProcess is a tool companies use to manage the processes, procedures, policies and tasks in one place. The software makes your work easier, allowing you to focus on other business areas. SweetProcess provides the systemization you need to scale the company, whether you are hiring new employees or managing an existing team.
You can use this NinjaOne alternative to document procedures, implement company policies, master processes, manage tasks, and create a public and private knowledge base.
Unlike NinjaOne, SweetProcess has a robust reporting system for businesses. In addition, you'll find all the features you need on the homepage. These features make tracking productivity, creating tasks, and onboarding new employees easy.
If you are a new user, the onboarding process is very easy. SweetProcess also provides FAQs and blog posts on the website with information to get you started. When you are ready to begin, you can sign up for the free 14-day trial period.
Key Features
Document company step-by-step procedures
Assign and track tasks
Link policies to procedures and processes
Combine multiple processes
Team management
Create a public or private knowledge base
Integrates with more than 1,000 apps
You can see the version history
Collaboration in real-time
Embed videos and files
Two-factor authentication
Single sign-on system
Image editor
Email and phone support
Print documents for offline viewing
How Does SweetProcess Work? 
SweetProcess is the best fit if you are looking for a NinjaOne alternative. Here are simple ways to use this software.
Signing Up
To get started on SweetProcess, you need to sign up for an account using an email address and password. The process is quite straightforward. Click on the "Try it Free" button on the homepage, enter your name, email address and create a password. 


Once you fill in your details, you can start using the software right away or take a tour. The tour is ideal for new users because it shows you the different SweetProcess features and how to use them for your business.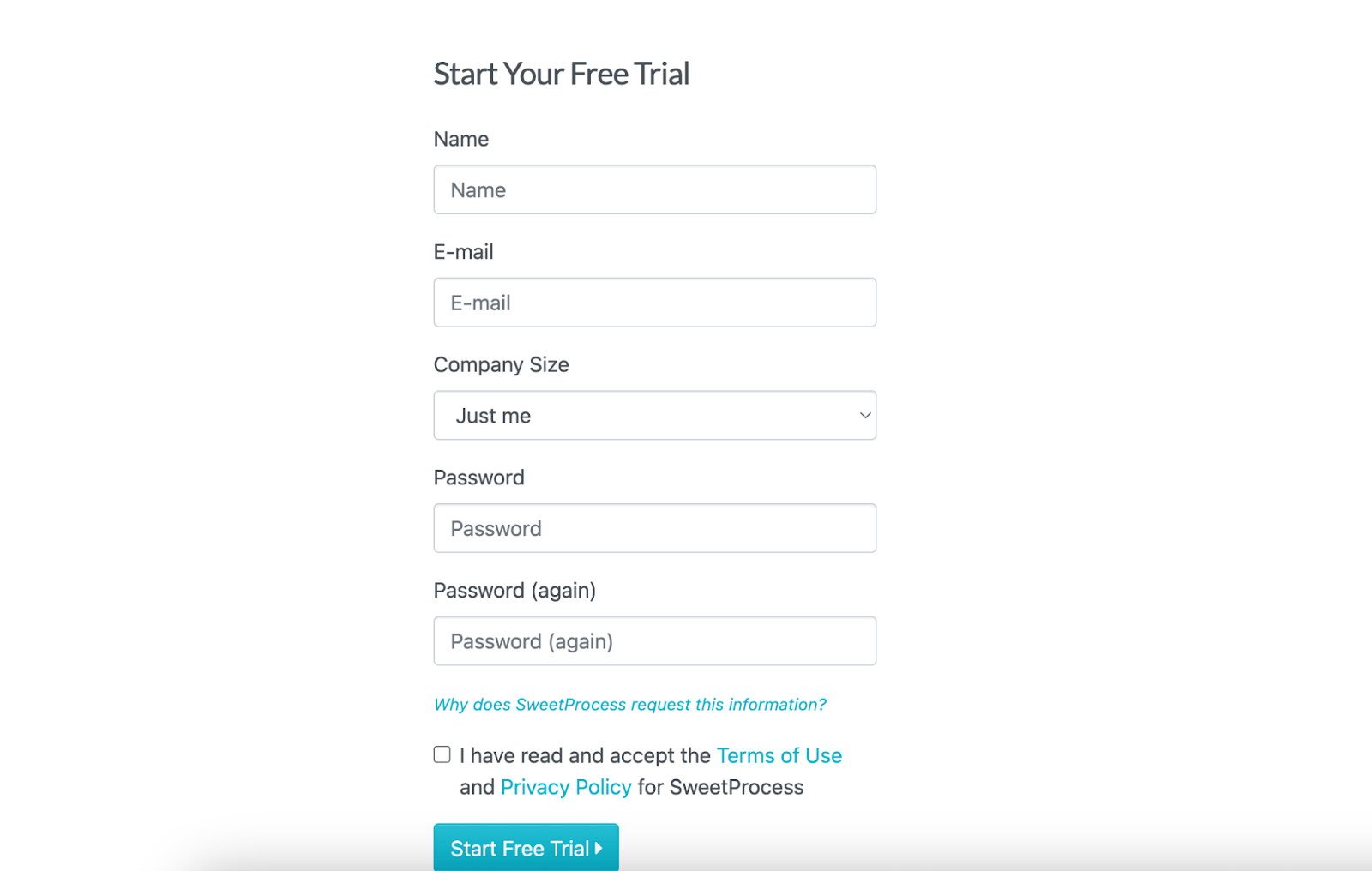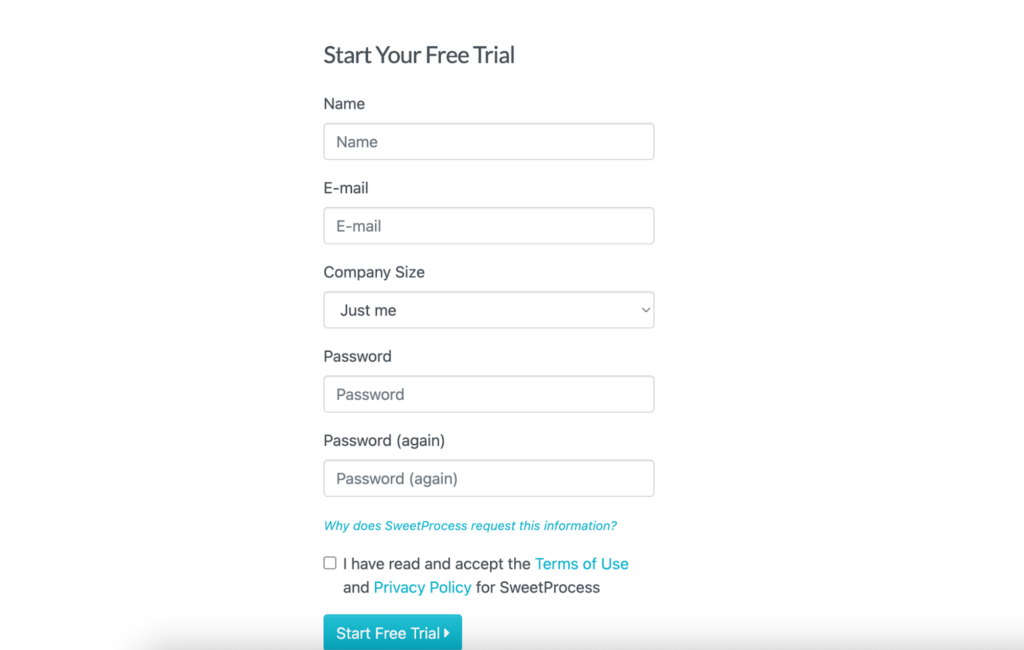 Once you are done with the tour, you can start using the software to document your procedures. 
Accessing the SweetProcess Dashboard
When you log in to SweetProcess, you can access the entire dashboard and easily navigate through different tabs. Users can view the main menu from the dashboard and create procedures, processes, policies, tasks, knowledge bases, and documents.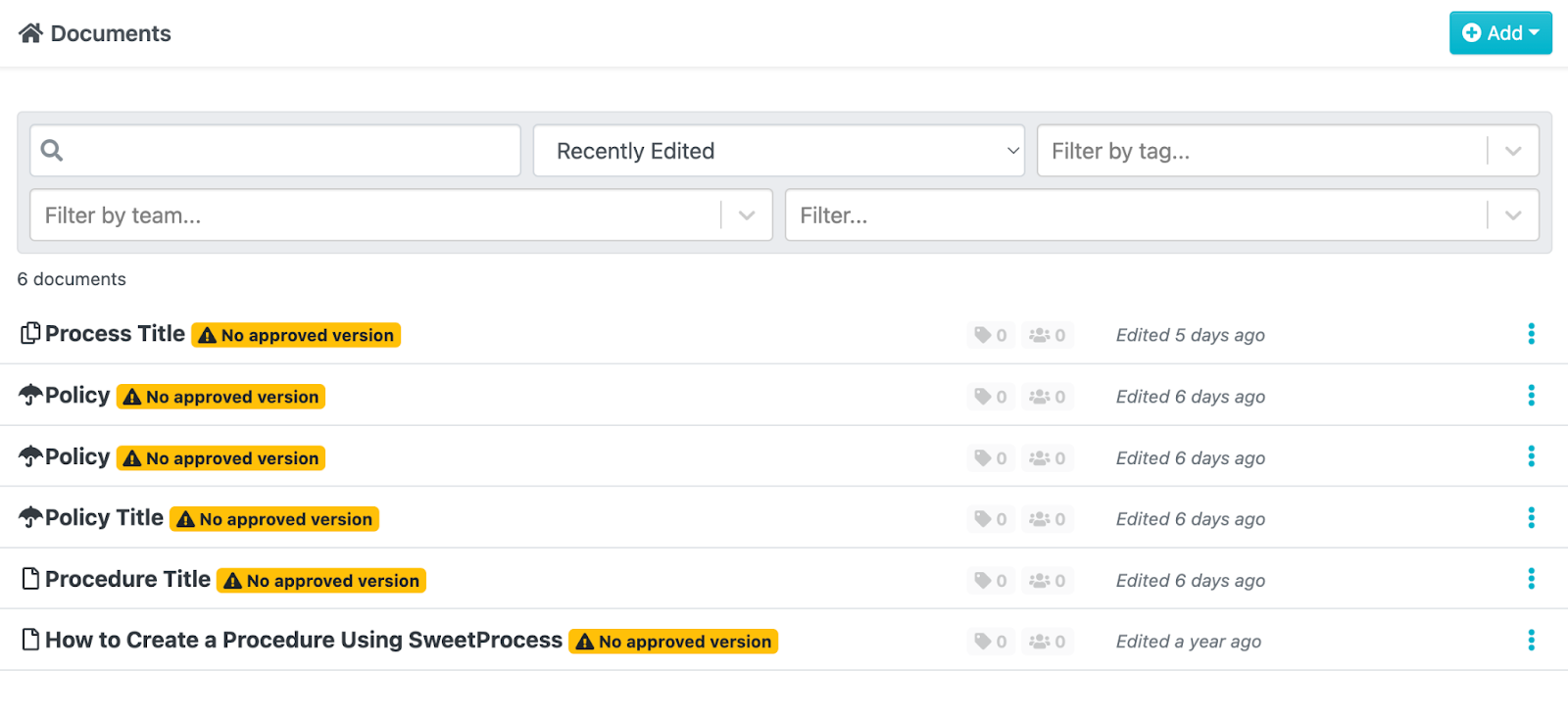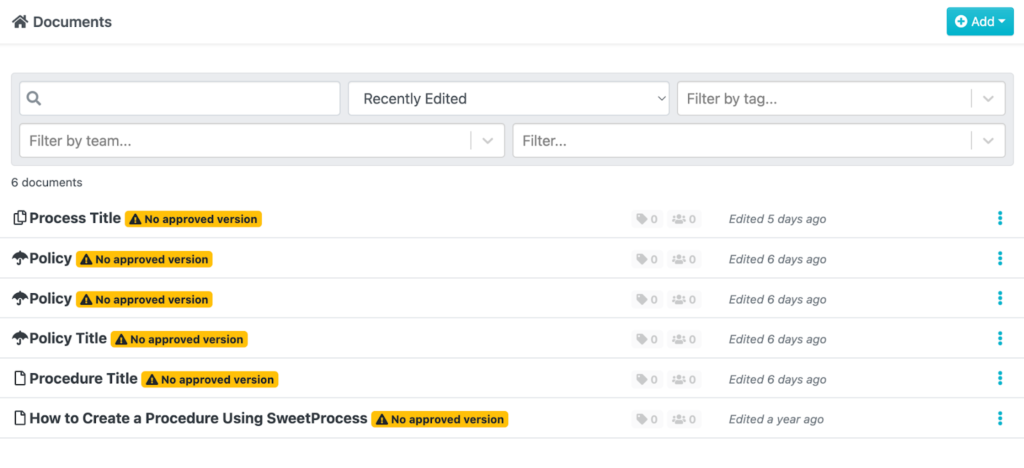 Creating a Procedure on SweetProcess
If you want to create a procedure, click on the "Procedures" tab on the main menu and select "Create Procedure."


On the next tab, add the title of the procedure.


Add more details on the next tab, such as tags, images, and videos.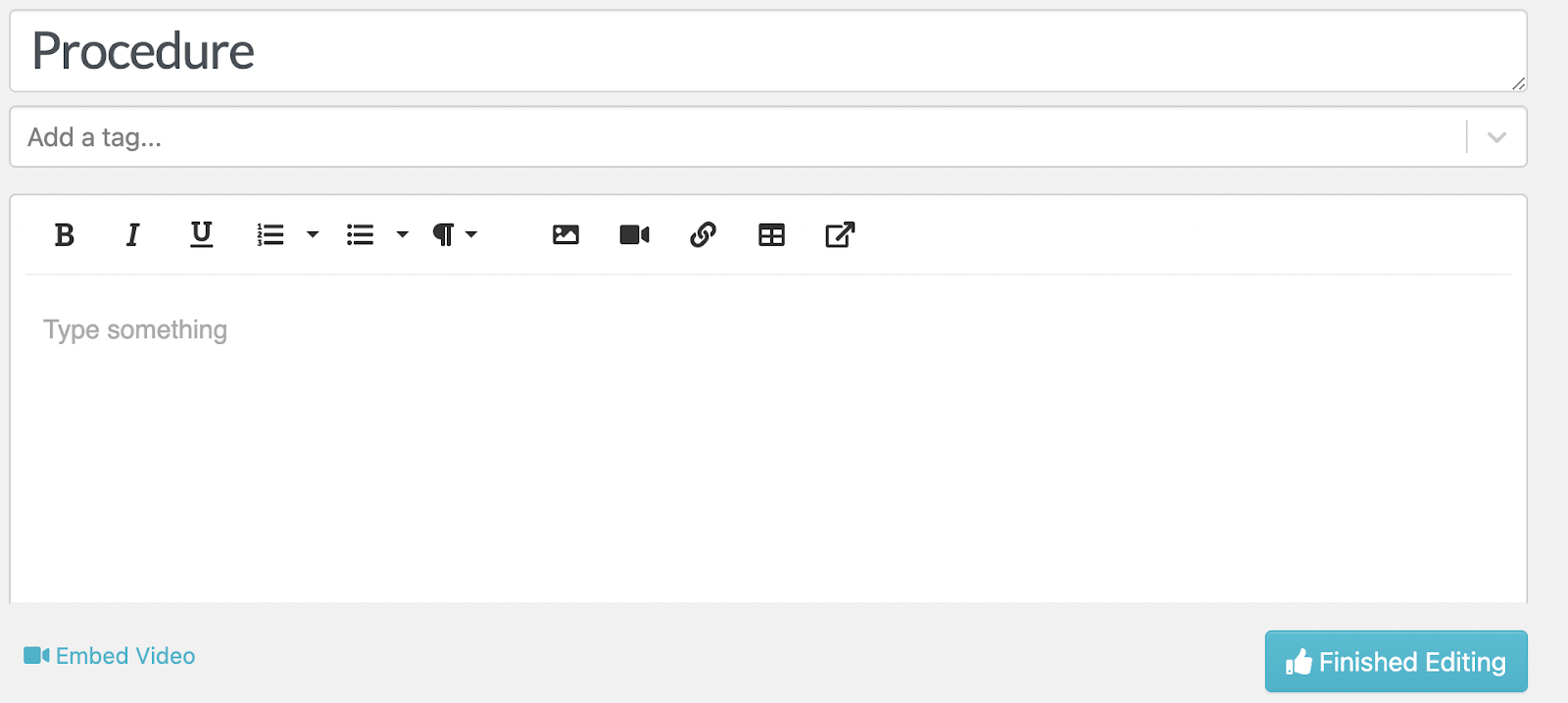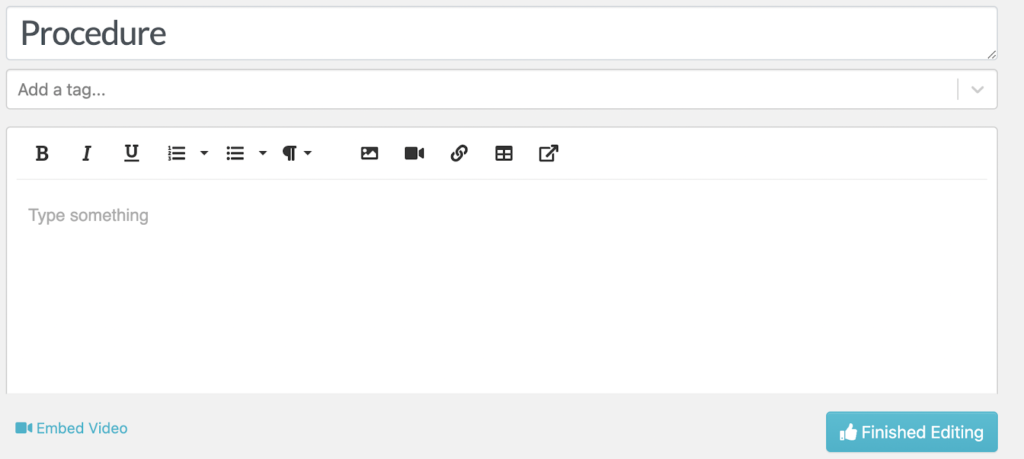 To create a process, follow the same steps. Select "Processes" on the main menu, click "Create Process," and fill in the necessary information. 


How To Assign and Monitor Tasks
To assign tasks on SweetProcess, click the "Tasks" button on the dashboard and select "Assign Tasks."


From the "Tasks" tab, you can select the team members. In addition, you can also include the task name, the team member's name, the due date, and the time.
Once the tasks are assigned, you can track their progress. Open the "My Tasks" tab, which displays the tasks that are due soon and what are overdue. 


How to Import a Procedure or Process Into SweetProcess
If your business previously used Microsoft Word or Google Docs for documentation, SweetProcess makes it easy to have these documents in one centralized location. You can import all the company procedures and make it easy for team members to access all documents they need for day-to-day operations.
To import, click on the "Procedures" tab and tap on the down-arrow button to the right of the "Create Procedure" button. Select "Upload document."


You can then assign the procedure to specific teams. Browse your computer to upload the document you need, and all your files will be imported into SweetProcess. 
How to Export Documents From SweetProcess
If your business has external partners and consultants, you can use SweetProcess to export documents to them in simple steps. On the "Documents" tab, select the document you need to export by clicking on the three dots on the right side. Choose "Export" and select the document format, whether PDF, Word, or HTML.


Pricing
With SweetProcess, you get a transparent pricing structure. The monthly subscription costs $99 per month for a team of 20, and SweetProcess will charge you $5 per month for each additional member. Instead of choosing the monthly subscription plan, you can opt for the yearly plan, which saves you up to 16.67%.
SweetProcess is cost-effective because they only charge for the team members using the software. Therefore, if a user becomes inactive, you'll receive a prorated credit to your account. Additionally, If you feel that you are not getting any measurable improvement from using this software, there's a 30-day money-back guarantee. 
Pros
Here are the benefits of using SweetProcess.
Free 14-day trial. This allows you to try out the software.
SweetProcess has no learning curve. You can start creating procedures and processes immediately.
Ease of use. The interface is designed to be easy to navigate.
Pricing. It has a fair and simple pricing structure and is one of the most affordable tools on the market.
Multiple integrations. SweetProcess integrates with various third-party applications, making it easier to use.
Cloud-based. All procedures and processes are cloud-based, so you won't lose your information.
To try out SweetProcess, you can start with the 14-day free trial. The advantage is that it does not require any credit card information for a signup, plus you can cancel at any time.
IT Glue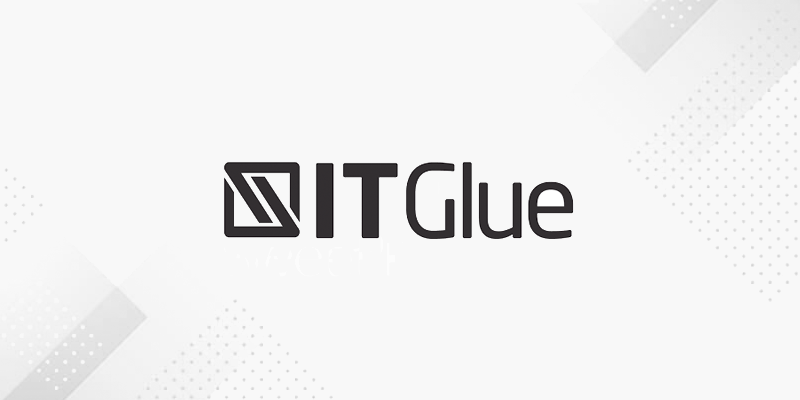 IT Glue is a leading IT documentation software. This tool is commonly used by managed service providers (MSPs) and internal IT departments to help manage documentation. With this collaborative documentation platform, companies can find and track all their information in one place and create knowledge bases.
IT Glue's interface is an ideal NinjaOne alternative because it's designed to be user-friendly; therefore, it's easy to navigate. Users can easily access the pricing information and a knowledge base section with detailed information about how the platform works.
To add a procedure, process or policy on IT Glue, you'll need to sign in to your account to access the dashboard. Click on "Documents" to create a new document. If adding a procedure, click on the "Step" button to start the documentation process. Add any images and publish your process or procedure. 


Features
MyGlue
Integration
Runbooks
Vault
Mobile app
Checklists
Document automation
GlueConnect
Import and export
GlueFiles
Premier onboarding
Pricing
IT Glue offers three subscription options: Basic, Select, and Enterprise. While the Basic plan costs $29 per user for five users minimum, the Select plan costs $34 per user for five users. However, to access all the features, you need to subscribe to the Enterprise plan, which goes for $39 per user for five users. In addition to the subscription fee, IT Glue also charges a one-time $545 fee for standard onboarding and $1,419 for premier onboarding. 
Pros
Easy to use. IT Glue has an easy-to-use interface, making navigation easier even if you are a new user.
App integration. This software integrates with multiple apps; therefore, you can use it with other existing business systems.
Ideal for IT professionals. As one of the leading software in IT documentation, IT Glue is used by company IT departments and MSPs.
User permissions. The IT Glue permissions give access to many users; therefore, it's an ideal tool if you have a big team.
Excellent searching feature. The software has an excellent search feature that makes it easy to find information.
Cons
It's costly. In addition to the subscription fee, IT Glue also charges a one-time standard onboarding fee, making it pricey for small businesses.
No free trial. New users have to pay for IT Glue to access any of their services and features because they don't offer a free trial.
Lagging challenges. The system can be slow and clunky sometimes, which affects business operations.
Dozuki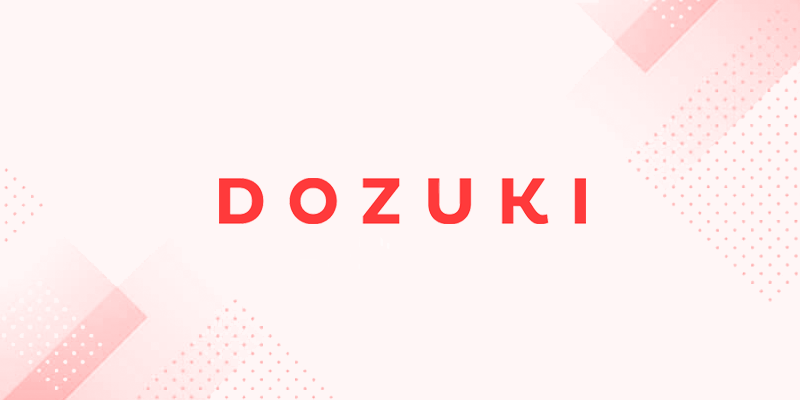 Dozuki is a documentation tool that businesses use to transfer expert knowledge. This software will help you deliver knowledge through engaging and simple training programs. In addition, Dozuki comes in handy if your company needs to organize work instructions for all the team members.
Unlike NinjaOne, Dozuki will integrate easily with most business apps. While NinjaOne mostly works for IT professionals, this tool can be used by engineers, trainers, and company management to develop training materials, update support guides, and draft work instructions.
Once you log in to your Dozuki account, you can create a procedure or work instruction for your team members to follow. From the dashboard, you can add the guide steps, add images, update revisions, distribute to the entire team and get instant feedback.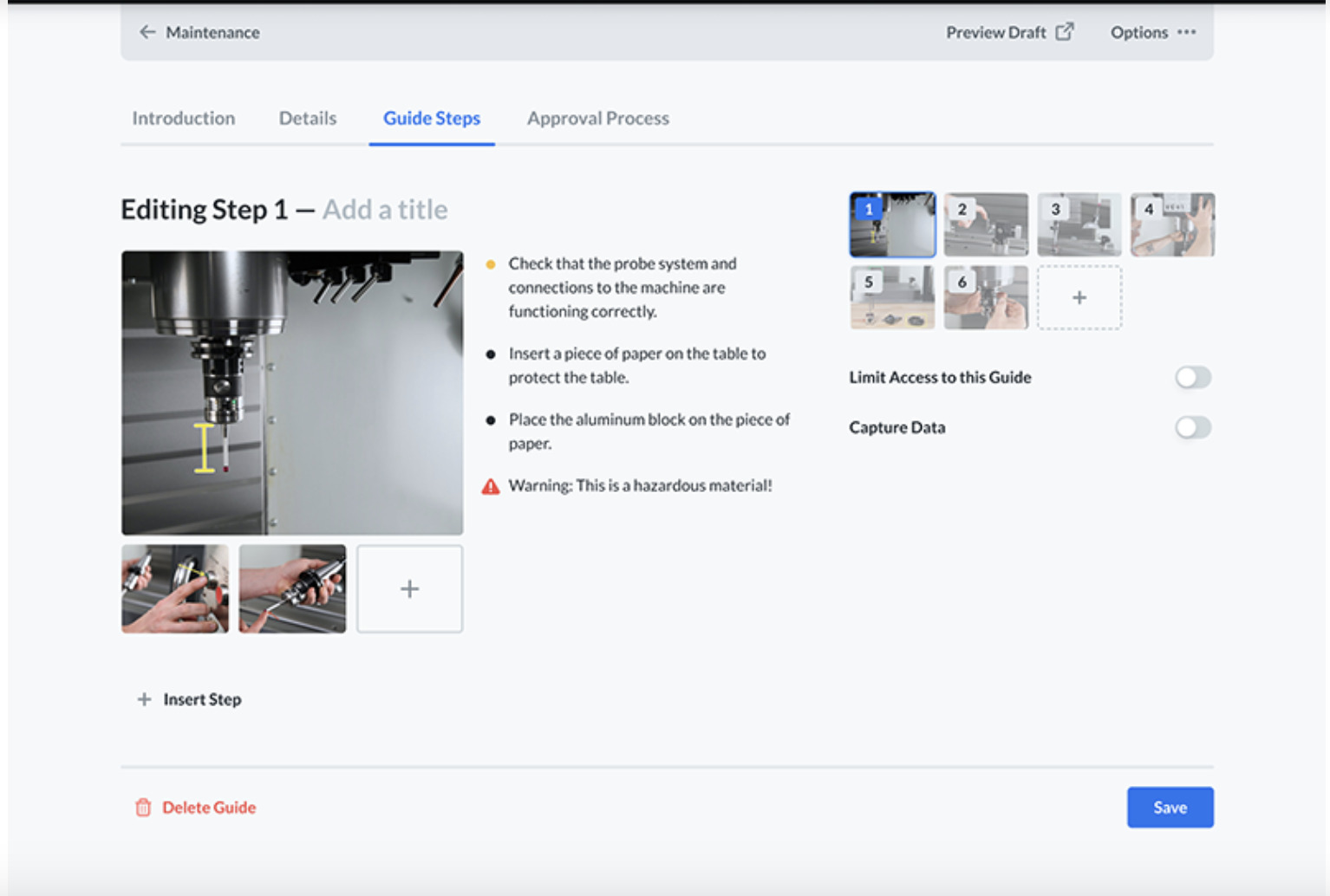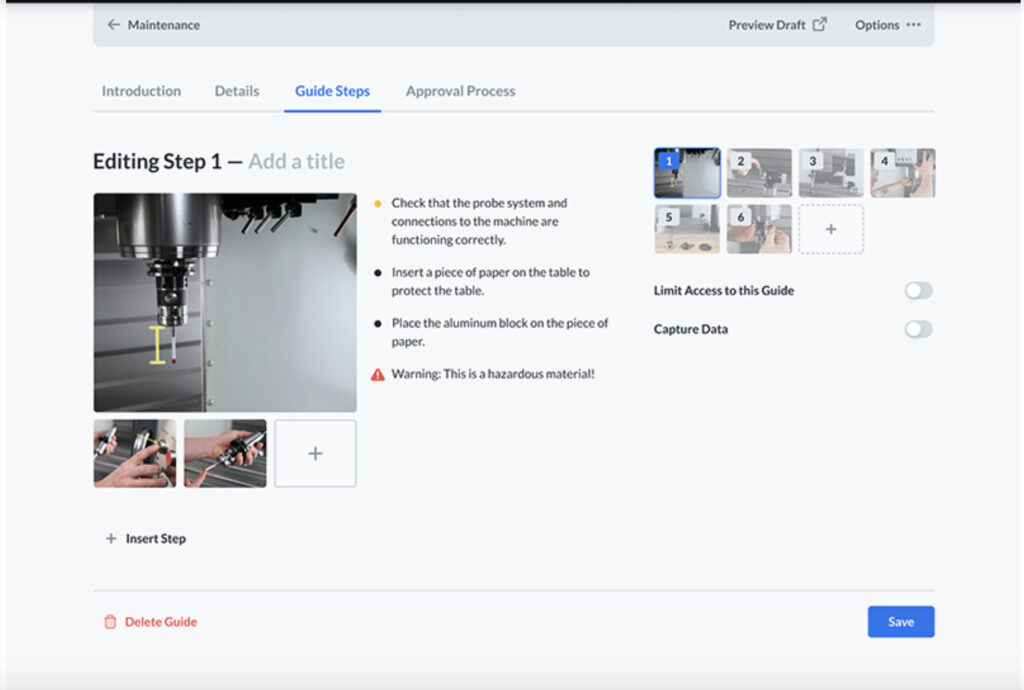 Features
Training modules
Migration services
Intuitive authoring
API integration
Bill of materials
Document control
Automated assignments
Single sign-on
Support for over 80 languages
Built-in translation tools
Multimedia support
Custom iOS and Android mobile apps
Pricing 
With Dozuki, you can choose between four pricing plans: Basic, Essentials, Premium, and Enterprise+. The Basic plan goes for $17 monthly per person and covers 50 users, while the Essentials plan costs $14 per person monthly for 120 users. If you choose the Premium plan, it will cost you $12 per person every month and can support a minimum of 250 users. The Enterprise+ option costs $10 monthly for each user and allows a minimum of 400 users.
Pros
Ideal for training new employees. You can use Dozuki to train your team to be experts. The training modules standardize employee work instruction.
It comes with visual guides. Thanks to the visual features, your team members can easily understand all the procedures.
Works for large enterprises. If you have more than 400 team members, you can use Dozuki for your day-to-day activities.
Built-in translation tools. Dozuki can be translated in multiple languages; therefore, you can rely on it for different markets.
Cons
Expensive pricing for smaller companies. The Basic and Essentials subscriptions are more costly than the Premium plan, which covers 250 users.
Occasional outages. Some users experience frequent outages, which affects the daily company workflow.
No onboarding program. Dozuki users have onboarding challenges which can be overwhelming for new team members.
The tool is too demanding. Dozuki can be overwhelming and difficult to use for daily operations. 
ProcedureFlow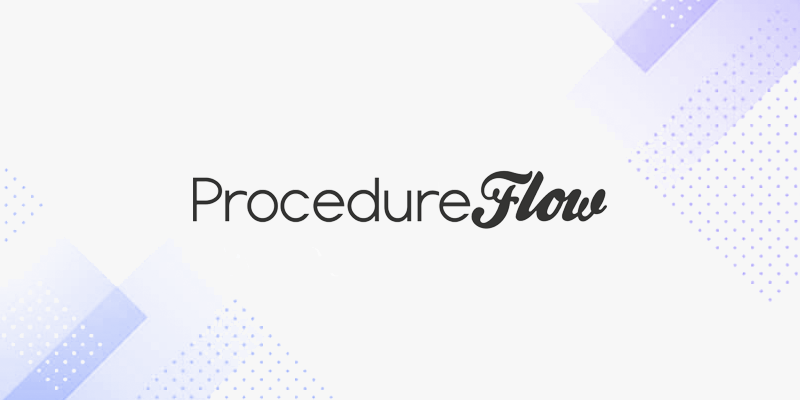 ProcedureFlow is a software that businesses use to simplify procedures and processes. As an alternative to NinjaOne, this software makes it easy for employees to create, share, and maintain information. ProcedureFlow will help you manage your knowledge base and eliminate duplications. 
Businesses that use ProcedureFlow can accelerate the time spent by employees to achieve proficiency. Additionally, whether your team is hybrid or fully remote, you can use this tool for centralized documentation.
ProcedureFlow has a dashboard that holds all the processes. It also turns all the procedures into visual flows making it easier for team members to understand. It's designed for navigation; therefore, your staff can quickly view the entire flow and know which stage they are in the process.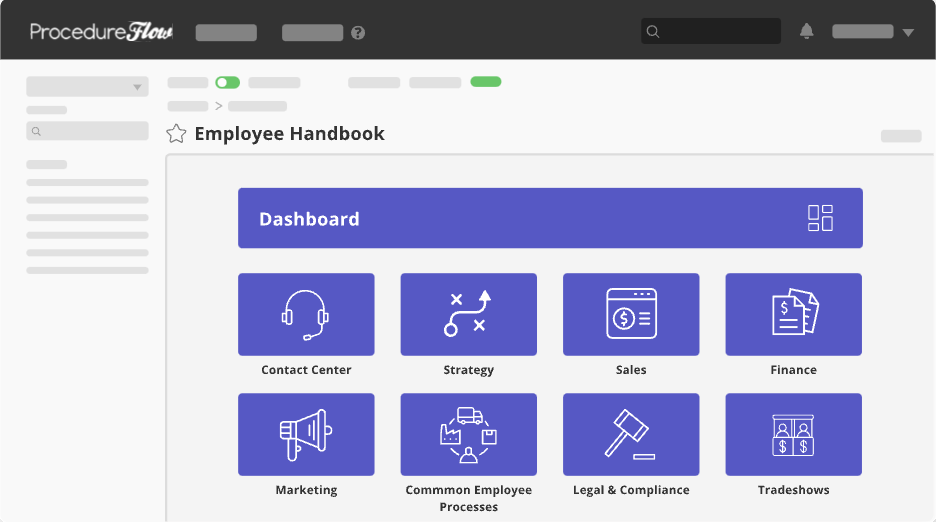 Features
Hyperlinked flowcharts
User notifications
Quick reports
Revision control
Assign permissions and ownership
Standard operating procedures
Simple approval systems
Pricing 
ProcedureFlow has two pricing plans: Team and Enterprise. If you choose the Team plan, it costs $25 per user per month. On the other hand, for the Enterprise option, ProcedureFlow provides custom prices, so you have to send a request to the team.
Pros
It's highly visual. ProcedureFlow is visual, making it easy for employees to understand the processes.
Notifications and alerts. Employees get notifications of all processes in real time; it's easy to track projects.
It reduces training time. Your new employees will have a reference point for company information with ProcedureFlow.
Video training. ProcedureFlow provides video training that you can use with your team. 
Cons 
It only offers annual billing. When you sign up for an account, you don't have the option to pay monthly. ProcedureFlow only has two subscription plans.
It lacks an autosave feature. When your computer has an issue or crashes when working on a flow, all your work will be lost because ProcedureFlow does not have the autosave feature.
Permission issues. There are issues with administrative permissions. Due to permission issues, managers or business owners can't configure controls for different roles.
You can't print. ProcedureFlow does not allow users to print information; therefore, employees must log in to a computer to access an SOP.
Pulseway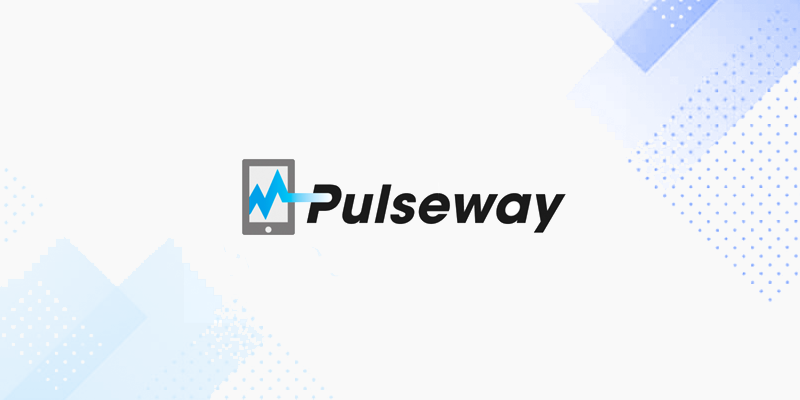 If you are looking for a NinjaOne alternative, you can go for Pulseway. It's a powerful automation software used by businesses to become more efficient and reduce downtime. Used by more than 6,000 businesses globally, Pulseway streamlines operations and helps MSPs and IT teams in their day-to-day tasks.
With Pulseway, your teams can work from anywhere. The mobile app provides a real-time view across the network to fix problems as they arise. In addition, you don't have to perform repetitive tasks manually; Pulseway automates everything and has a comprehensive remote monitoring system.
Pulseway allows you to create policies and schedules to automatically manage your operating system and business. You can monitor all the company procedures and processes from the dashboard.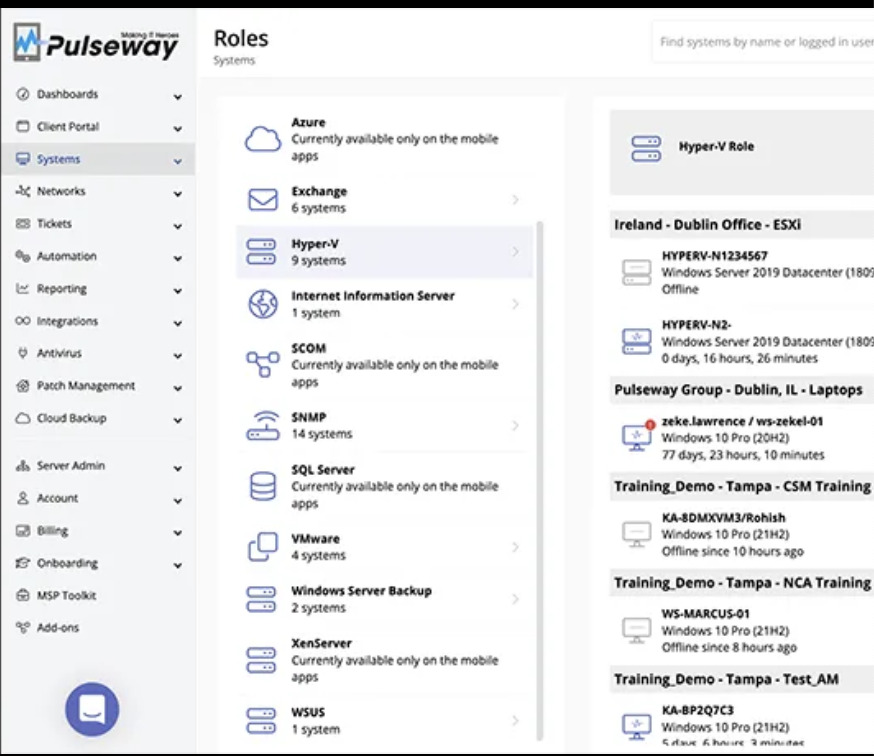 Features
State-of-the-art mobile app
Remote control
Network monitoring
Patch management
IT automation
Self-service portal
Server application monitoring
Backup
Pricing
Pulseway has a transparent pricing system that lets you pay for what you need with no hidden fees. They also have tiered pricing with built-in discounts. The pricing starts from $22 per month. You can pay annually or every month, depending on your needs. In addition, there's a required, one-time advanced onboarding and best practices session for $149.
Pros
Mobile app. Pulseway users rank the mobile app as the best in the market.
Pricing plans. Instead of committing to fixed numbers of endpoints, users can purchase precisely how many they need.
Easy to use. Pulseway is easy to use. Once you open the tool, you can see the menu and all the options, send a message, or remotely control your documentation.
Excellent customer support. The Pulseway team listens to feedback and feature requests.
Easy reporting. Monitoring and reporting features are very customizable. You can stay in touch with logged-in users using remote chat.
Cons
Mandatory onboarding cost. The one-time advanced boarding fee is a turn-off to most new users because it makes the service more costly.
Poor functionality. Some users complain of frequent downtimes and outages that affect business operations.
Not fully inclusive. Some of the Mac features are not as highlighted. The tool is heavily focused on Windows support which is not ideal for all users.
Lagging issues. The remote desktop app sometimes has issues connecting.
Kissflow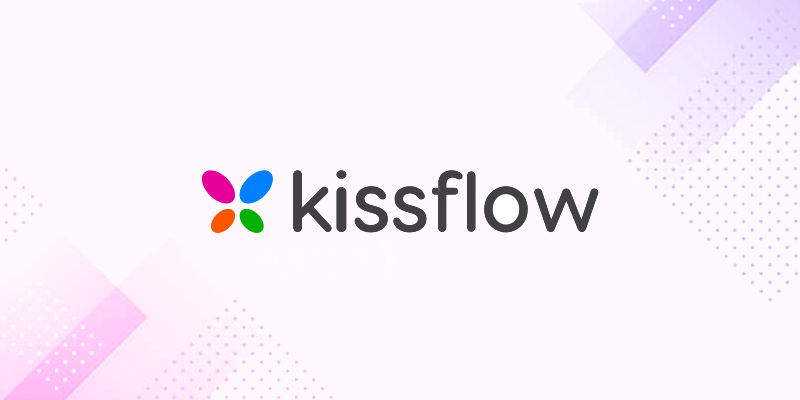 Kissflow is a cloud-based platform that businesses use to manage, deploy and design workflows. This low-code, no-code platform allows organizations to manage business processes and procedures across several company departments. As a NinjaOne alternative, it allows you to manage more work without leaving the platform.
Unlike NinjaOne, which is built for IT professionals, Kissflow is ideal for both IT teams and business leaders. It also helps with employee recruitment, procurement processes, approval management, customer onboarding, incident management, and custom workflows. Kissflow was created for teams with no coding experience.
You can easily create a process, procedure, or policy on Kissflow. For instance, to create a process, you need to sign in to your account, click "Explore," and then "Create." You'll get the option to create a process from scratch or use the available templates. You can add a title and a description and customize it before publishing. 
Features
Ticketing system
Engaged analytics
Automated process builder
Third-party integrations
Automated workflow routing
Algorithmic task assignment
Visual form and workflow designer
Intuitive work boards
Enterprise-grade security
Pricing
Kissflow has three pricing plans: Small Business, Corporate, and Enterprise. You can go for the Small Business plan at $18 for 20 users if you have a smaller company. The Corporate plan for growing organizations costs $20 per user per month for 100 users billed annually. For mid-sized to large companies, contact Kissflow for a quote for the Enterprise plan.
Pros
No coding experience is required. Your team can use this software even if they don't have any coding experience.
Multi-purpose. Both IT teams and business leaders can use Kissflow.
Scalable pricing. The pricing plans are ideal for different types of businesses. You can upgrade to a different plan as the business grows.
Mobile app. Teams can access the software on the go via the mobile app, making it easier to collaborate.
Integrates easily. Kissflow is easy to customize and integrates easily with existing company workflows.
Cons
Steep learning curve. Users take a lot of time learning how to use the tool for day-to-day operations.
It can be slow sometimes. The features can be buggy, slowing down the output and business operations.
The software is a little pricey. The subscription price is high for some companies; therefore, users can choose cheaper tools with the same advantages.
Poor customer support. Customer support is not responsive and offers false assurance to customers, which can be frustrating.
Process Street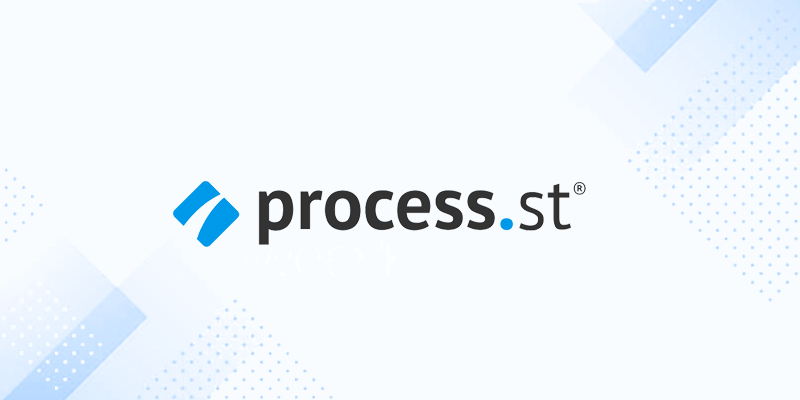 Process Street is a workflow software you can use to manage checklists, procedures, and recurring workflows. With this tool, you can securely collaborate with your team, monitor everyone, edit documents, manage multiple organizations, and view all ongoing process workflows simultaneously. 
Compared to NinjaOne, Process Street comes with a visual interface. They have a demo video to make onboarding easier for new users. Additionally, this tool has no-code checklists if you need to automate your business processes.
To add processes and procedures, you need to create workflows on Process Street. Add a name and description for your workflow, include the departments and team members, and start adding your content and forms. You can add images, videos, and any other files to make your processes and procedures more comprehensive.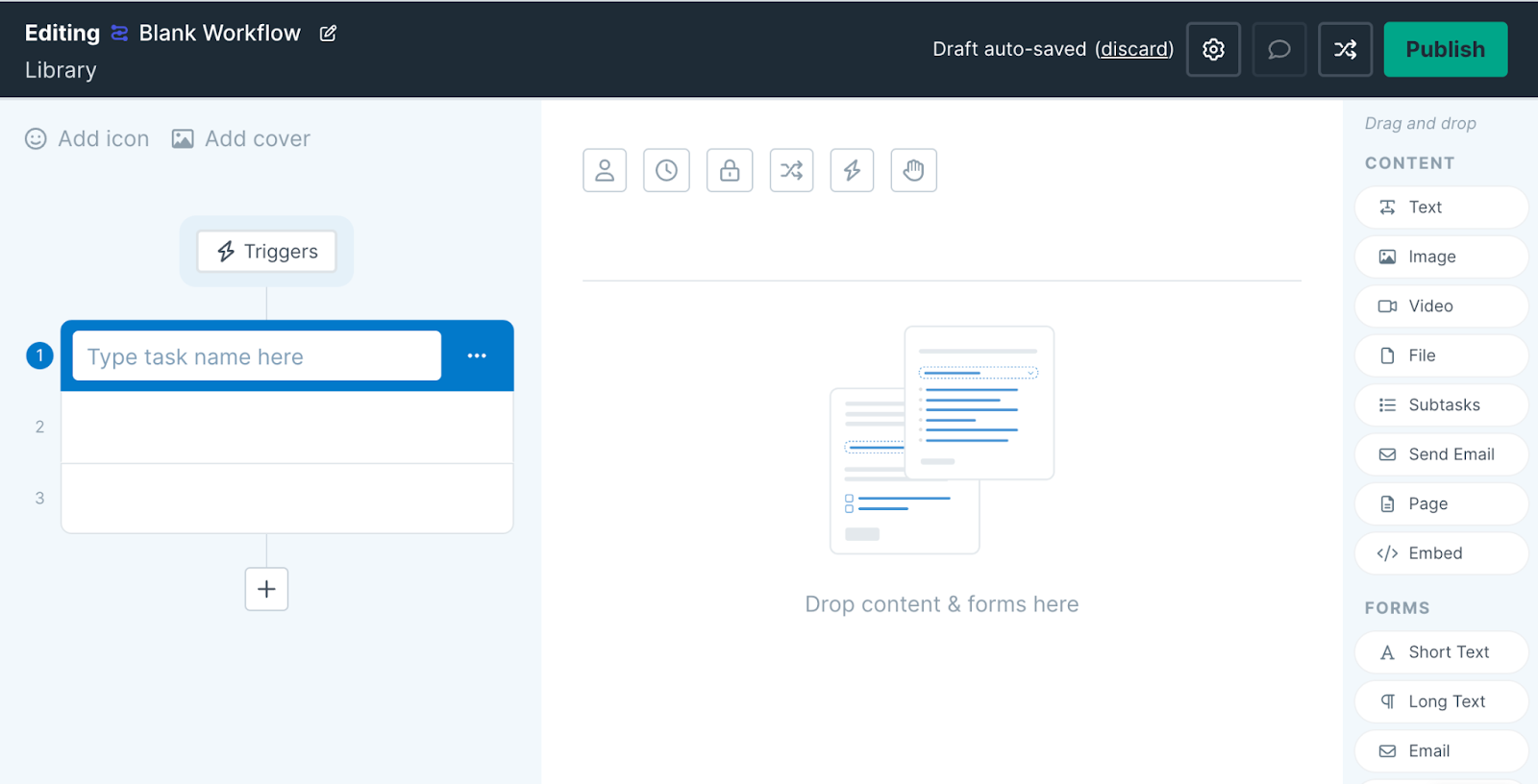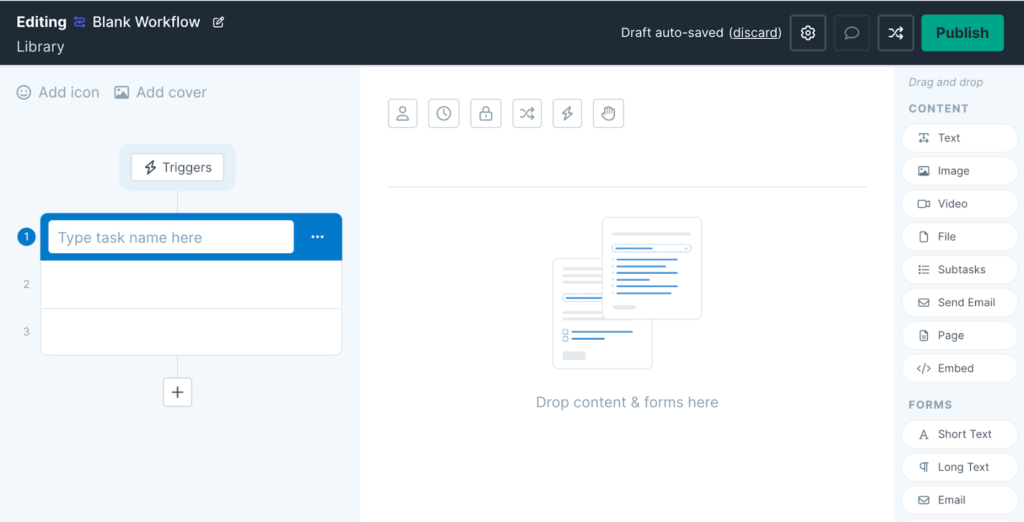 Features
Activity feed
Data encryption
Single sign-on
Multi-tiered permission
Integration with over 1,000 apps
Visual and audio files
Create procedure documents in seconds
Documented team knowledge
Conditional logic used to create dynamic workflows
Automated tasks with scheduled workflows
Pricing
Process Street has three pricing plans: Startup, Pro, and Enterprise. The Startup option costs $100 per month for five members, the Pro option goes for $415 per month, and Enterprise costs $1,660 per month. Before committing to any plans, you can try out the software using the free 14-day trial. 
Pros
Free plan. Unlike most tools in the market, Process Street has a free plan that you can use to try out before committing.
Multiple app integrations. You can integrate Process Street with other business apps to boost efficiency.
Notifications via email and mobile app. Team members are updated on their tasks on the go.
Structured documents. There are multiple templates in the library, making it easy to customize and create documents in a few seconds.
Cons
Problems with user permissions. Users lack full control over some aspects of the system affecting the workflow.
You only get additional features from premium versions. Businesses have to pay for the premium version to enjoy advanced features.
Overwhelming inbox tabs. Because of this, users find it hard to trace information, slowing down workflow.
Users can't find archived lists. It's hard to get information that has been archived when you need references for new jobs.
Tallyfy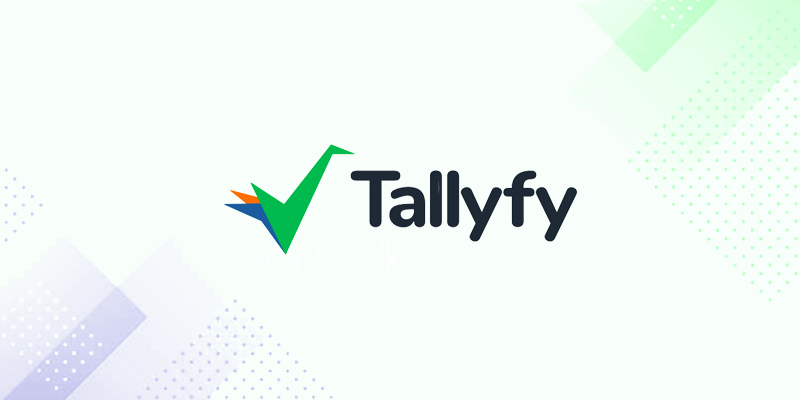 Tallyfy helps businesses with automation of tasks and processes. The advantage of this tool is that it does not use any complex flowcharts, documentation, or require coding experience. You can use Tallyfy because it has multiple features that integrate with existing business systems. 
Your staff can use Tallyfy to track the status of all processes; therefore, they spend less time on chats and emails. Additionally, the tool updates all the documentation in real-time, ensuring that your team members access the latest versions.
Creating a process or procedure on Tallyfy is pretty straightforward. Log in to your account, and click on "Create" on the dashboard. Select "Launch a Process" and add your company details before publishing.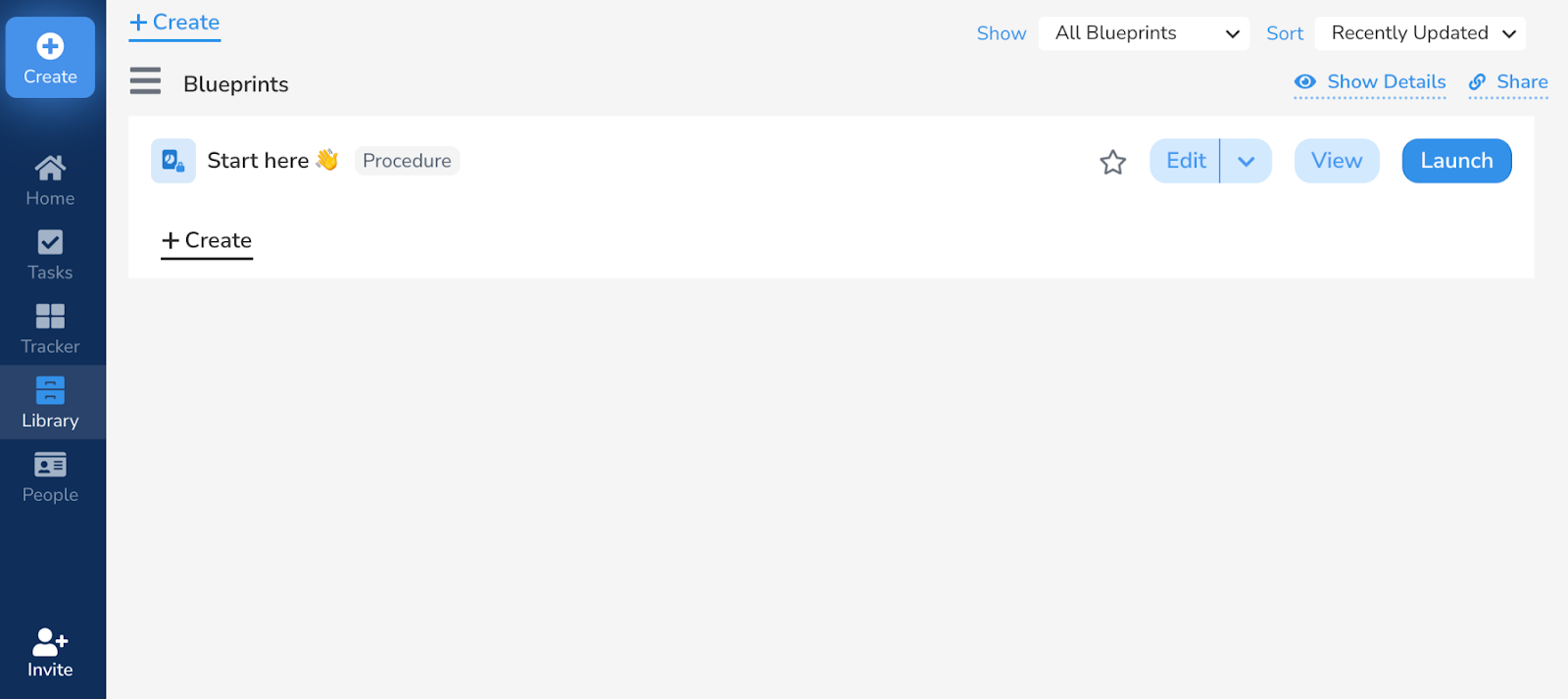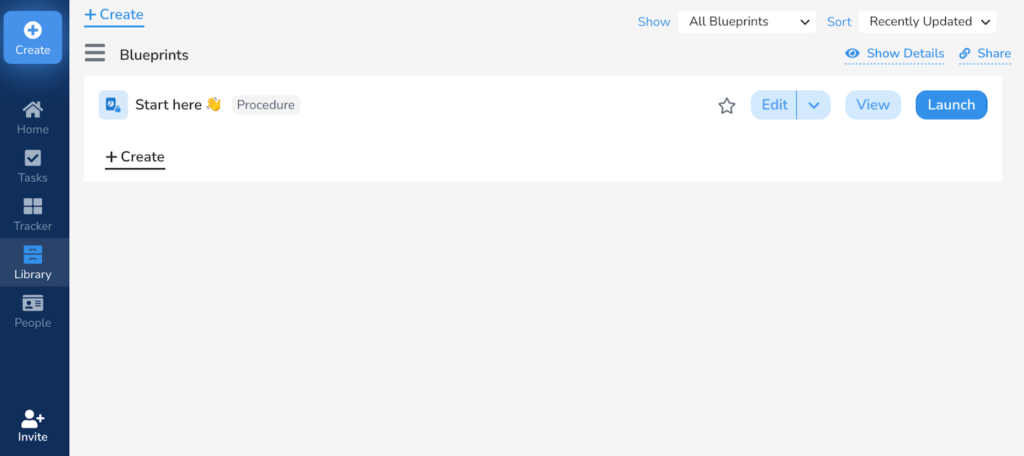 Features
Commenting features
Approval and reject buttons
App integration
Structured fields
Automated decisions
Automated accountability for efficient teamwork
Tracking and assigning tasks
Pricing
You can choose between Tallyfy Docs and Tallyfy Pro. If you have 10 members, Tallyfy Docs will be more ideal—it costs $5 per member monthly or $500 per person annually. On the other hand, Tallyfy Pro costs $30 per person for the monthly plan and $300 per member annually for four members. 
Pros
14-day free trial period. You can use this time to test the tool and pay for a plan much later.
Cooperative support team. The Tallyfy team is pretty responsive. You can get help and feedback if you reach out via phone call or email.
Tallyfy has real-time tracking: All your team members can track the status of the procedure or process, so it's a good collaborative tool.
You don't need any coding experience. This tool is easy to use, even if your employees don't have any coding experience.
Cons
Lack of templates. Unlike other tools, Tallyfy does not have pre-built templates. You have to create the processes from scratch.
It can be slow. Some users complain that Tallyfy is slow which affects its output in the long run.
Non-visual interface. Tallyfy's website UI is not appealing to some users. Because of this, some users find it uninspiring with which to work.
The Verdict: Which NinjaOne Alternative Should You Go For?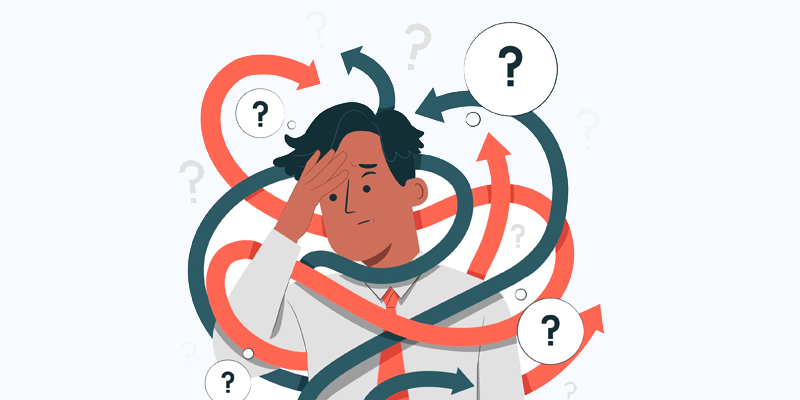 Now that we've identified the pros and cons of these NinjaOne alternatives, you need to determine the best option for your business. Here are some of the things to consider when choosing the alternative.
Your Business Needs
The business process management tool should align with your business needs. For instance, if you have a remote team in different locations, you need a tool with collaboration features that can handle many users.
Pricing
You should also pick a tool that's within your budget. Compare the different options before choosing a software to ensure you can afford it. 
The Functionality
Every business management tool will not fit your business model. Take advantage of free trials to determine whether the software is a good fit. Choose a tool with this option to test whether its features work with your company.
Why SweetProcess?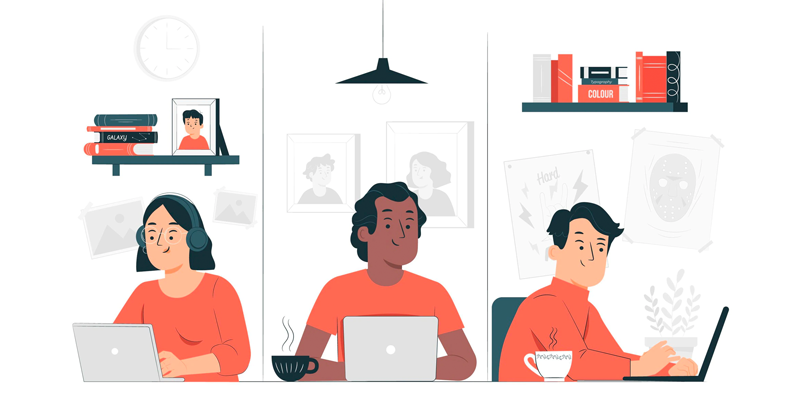 SweetProcess is a cloud-based workflow management system used by all types of businesses. You can use it to manage tasks, document procedures and processes, track productivity, and build your company's private or public knowledge bases. SweetProcess is an effective tool for managing all your SOPs in a central place. Many businesses have benefited from using SweetProcess in their operations. 
For instance, Sarah Brenner, the quality assurance director at Belvidere Community Unit School District 100, was mandated to streamline the firm's operations. Some of the key areas included making information available to all stakeholders. To achieve this, the organization needed a system to effectively create, store, and distribute SOPs.
Although the company had documented some procedures, most of them were stored in Microsoft Word documents. However, the documents were disorganized and inaccessible to most employees. Therefore, Sarah had to look for a software to streamline the business documentation process, which led her to SweetProcess.
Thanks to SweetProcess, the company now has a centralized knowledge base, effective documentation for all team members, searchable information, and streamlined employee onboarding. 
Someone else who has benefitted from SweetProcess is Manny Cosme, the president and CEO of CFO Services Group, who had the goal of helping businesses streamline their accounting needs. The process was much easier in the early stages but became quite complex as the company grew. Manny didn't have a standardized workflow and documented all the information on Microsoft Word documents.
With time, this documentation became ineffective, affecting the company's performance. In addition, it also became difficult to pass on expert knowledge to new hires. This was risky for the company because a slight error from CFO Services Group employees could lead to huge financial losses. Because of this, Manny discovered SweetProcess.
SweetProcess came in handy with employee training and onboarding, comprehensive documentation, effective task management, and building a centralized knowledge base. Manny and his team moved away from Microsoft Word documents, had more clarity, and the business operations got streamlined.
Click here to sign up for a free trial of SweetProcess now!
Conclusion
Your organization needs a software to manage key processes effectively. These tools make it easy to document procedures.
Although NinjaOne has some features that businesses can use, it's not effective for all types of businesses. Fortunately, there are better alternatives in the market with better integration, excellent reporting features, and simple onboarding processes. Out of these alternatives, ensure that you select one that aligns with your business needs, budget, and team size.
If you want to start your journey to manage your standard operating procedures today, sign up for a free trial of SweetProcess today. No credit card required.