IT Glue Alternatives: 9 Best Picks to Document Your Procedures
Last Updated on October 31, 2023 by Owen McGab Enaohwo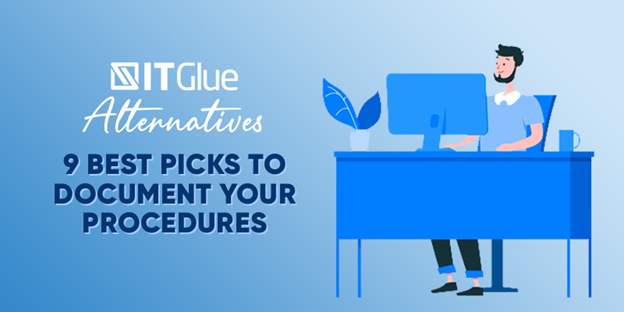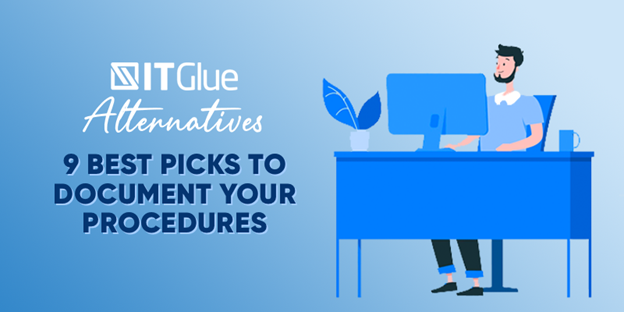 As more organizations switch to remote and hybrid working, there's a rising demand for collaborative tools to keep companies running efficiently. Organizations have to adopt different online tools and software that make it easier to document and organize procedures for all the staff and clients.
One such tool is IT Glue, a collaborative documentation platform designed to help managed service providers (MSPs) create knowledge bases and organize their documentation in a way that's easy to access. Although the software comes with a range of features, it does not meet the needs of some businesses; therefore, they have to search for alternatives.
For a business that needs to document procedures for its remote team working across the world, it's important to use an online tool that makes the process easier. However, a tool like IT Glue presents a lot of issues:
It tends to be too costly.
Customers don't get a free trial.
They have an outdated interface.
It comes with a steep learning curve for its customers.
Integration and app problems.
If you are looking for an alternative platform to document your company procedure, this article will provide an in-depth look at the different software available in the market, their features, pricing models, pros, and cons to help you make a decision.
Table of Contents
Why Do People Have a Love-Hate Relationship With IT Glue?
Supercharge Your Business Procedures With SweetProcess
Why Do People Have a Love-Hate Relationship With IT Glue?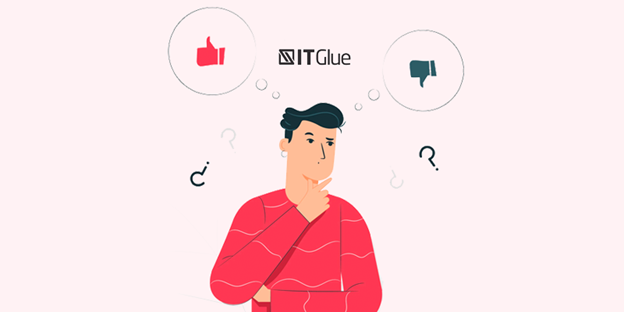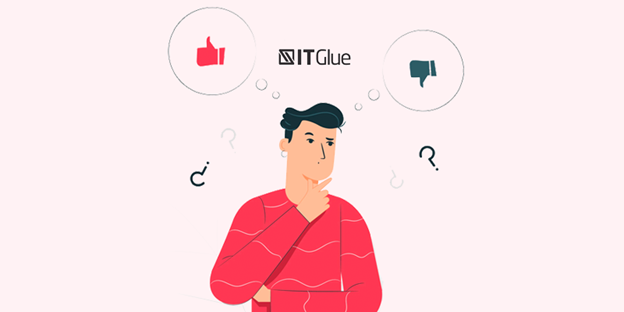 Although IT Glue has been in the market for almost a decade now as a team collaboration tool, it does not work for all organizations.
Here are some of the reasons why organizations are having issues with using IT Glue in their operations.
Poor Checklist Functionality
IT Glue's checklist implementation is not robust. According to users, it's impossible to copy and assign checklist templates to a specific company because all the checklists are global for all clients. A user said the checklist implementation is weak. The user was concerned with the inability to copy and assign. Since there's no duplicate option, you must manually copy and paste each step if you want to reuse a checklist.
Therefore, IT teams in an organization have to scroll through all the client checklists to get the appropriate one. IT Glue does not offer a folder structure or option to organize the checklists for easier access. If you want to duplicate a checklist template for a particular client, you have to copy and paste each step manually, which is time-consuming.
While IT Glue tries to incorporate more functionality to make it an all-in-one tool, most of it does not work for organizations. Because of this, organizations have been forced to switch to another software that manages checklists much better.
No Free Trial
While most service providers offer a free trial to their customers, IT Glue does not have this service. They don't have a free version for any of their customers, whether you are a small or large organization. Pricing starts at $29 per user if you take the Basic plan, $34 per user for Select, and $39 per person for Enterprise.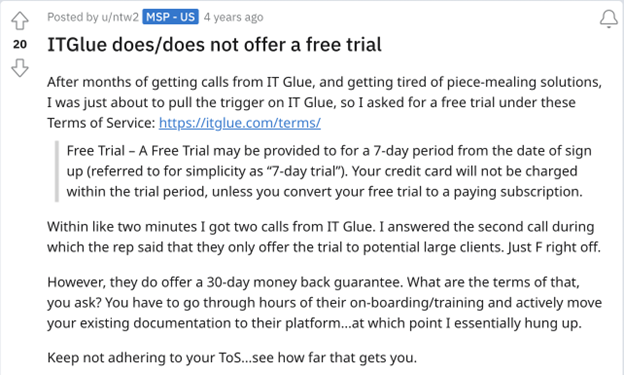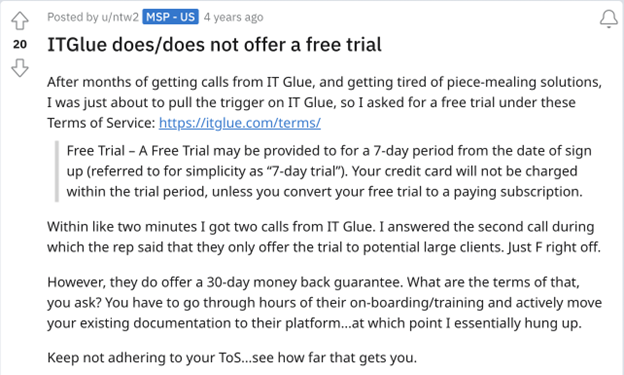 Additionally, they have a one-time $545 Standard onboarding fee and a $1,419 Premiere onboarding fee. Users point out that IT Glue uses its standing in the market to overcharge customers. Customers on the Basic and Select plans rarely get any important feature updates. These are restricted to the Enterprise subscription, which is too expensive for small businesses.
The onboarding fee is also not worth it because IT Glue just sends some customers some YouTube videos to watch. IT Glue customers don't get their money's worth in most cases.
Slow and Clunky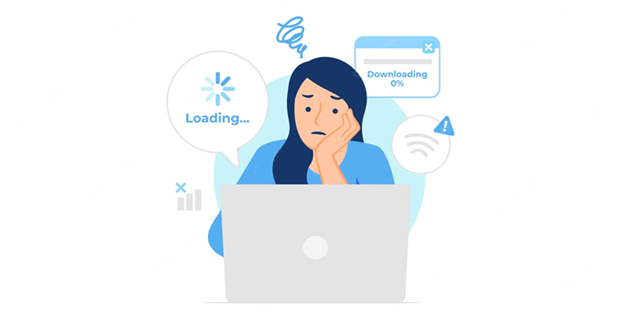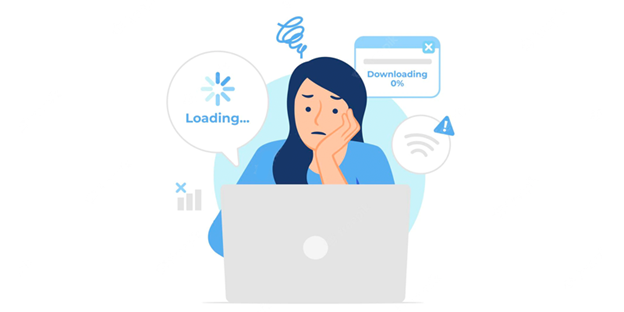 Your business software needs to be quick and efficient if you want to meet customer needs and company objectives. A slow platform will lead to a loss in revenue and spark issues with your clients.
IT Glue's software can be a little slow, especially the searches. Their global searching feature is not effective and convenient for organizations because it's difficult to find documents, passwords, or information. To search for a specific company, you have to type whole words because the system is not automated or arranged alphabetically.
Apart from the software being slow, the support team also has a long turnaround time. Support is primarily email-based; therefore, users might need to wait for a long time before getting any assistance.
Outdated Interface
Unlike other software in the market, IT Glue has some interface issues. Overall development of the software has been stagnant despite the high cost. New features require you to pay additional money for a premium subscription.
Unless you are on the Enterprise plan, you can't import the IT Glue runbook, which affects the operations of the organization. This becomes a challenge when an organization needs to add a new client to their system or import excel spreadsheets for configuration.
If your organization deals with multiple companies, IT Glue's interface is hard to navigate because the location of tabs and buttons and the layout are inconsistent. Furthermore, their permission structure is not streamlined, which prevents organizations from securing all their information.
Steep Learning Curve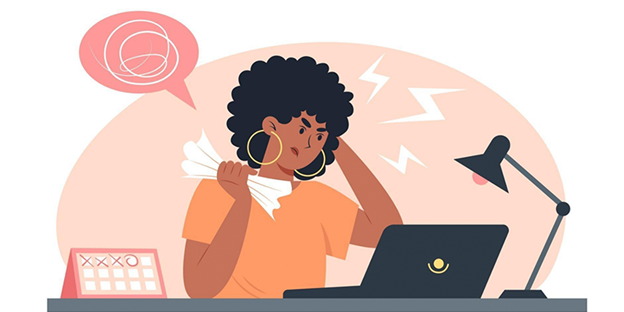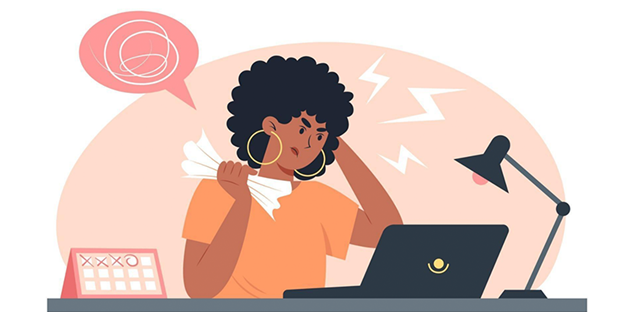 For your team to efficiently use IT Glue, you need to give them time to understand how it works. This software has many options to store documentation, making it difficult to find what you need. It comes with a steep learning curve, especially for new users. Your team has to first understand how permissions work to use this software seamlessly.
Another con of IT Glue is that the company changes core things in the software frequently without issuing any warnings or explanations to its clients. While some of these changes are considered unnecessary, they are also time-consuming for organizations.
Each time IT Glue changes aspects of the software, company employees have to spend more time relearning how to use it. This process can be frustrating for businesses and teams that have a lot of work to execute in a workday.
Poor Backup Processes
IT Glue has had outage issues that affect businesses that rely on this software. Although it's an online service, it has poor backup processes; therefore, organizations have to get an online backup just in case there's an outage or problem.
Since it's hard to find client information on this platform when you need it, organizations can't rely on IT Glue's software for quick retrieval. Therefore, companies can't rely on their backup process when they need to access their information.
Integration Issues
Although IT Glue has a mobile app that customers can use, it's not user-friendly. The app does not show all the information about a product, an indication that they have integration issues. The app is also an issue for most people because you have to log in every time, and the touch ID does not always work.
IT Glue integrations take a lot of time to start working. On some occasions, they also provide redundant data if you compare them with other alternatives.
Some customers have issues with the features and believe that IT Glue could improve the UI for navigation. This would make it easier for all the team members to access the platform without any issues.
Poor Password Management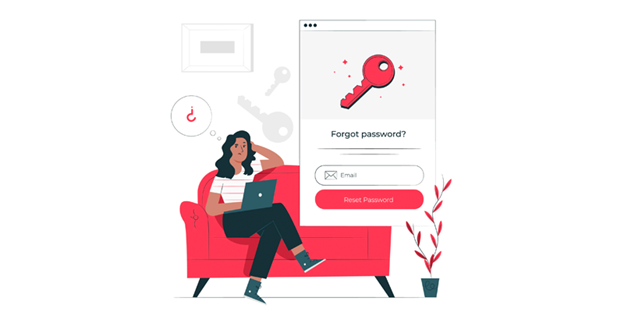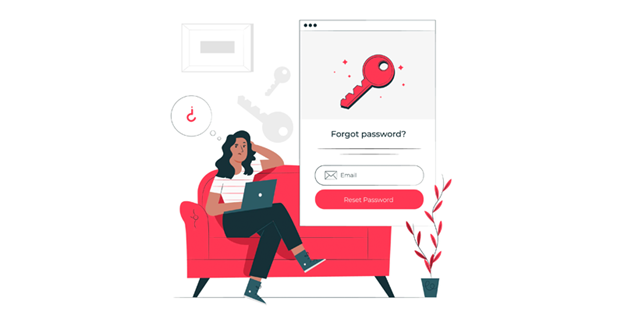 According to some IT Glue users, the password manager provided is outdated. It works like mainstream password managers from a decade ago, which is inconvenient for most businesses.
Additionally, users have been complaining for a while now about the inability to archive passwords for former employees. This can be risky for businesses that need to protect client information and documentation from outsiders. There's no clear indication on when this feature will be implemented.
IT Glue lacks integration that allows sharing the password with other software. The use of a single encryption key makes it easy for IT Glue employees to access customer data.
9 Best IT Glue Alternatives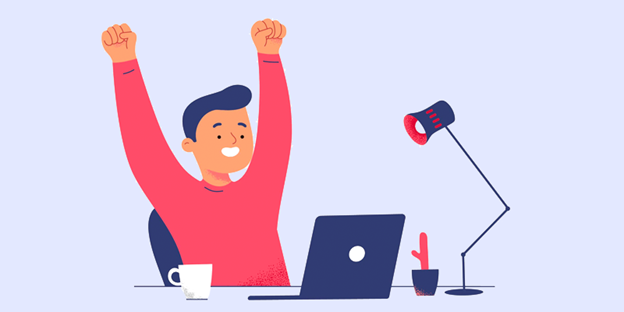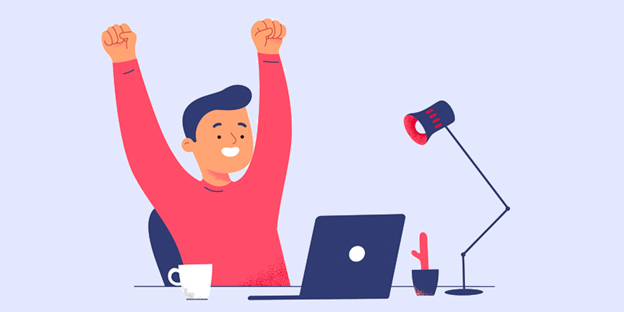 The demand for collaboration management services has led to an increase in the number of providers. Several companies provide better services and improved software. If you are looking for an IT Glue alternative, here are nine of the best companies, their features, advantages, and disadvantages.
SweetProcess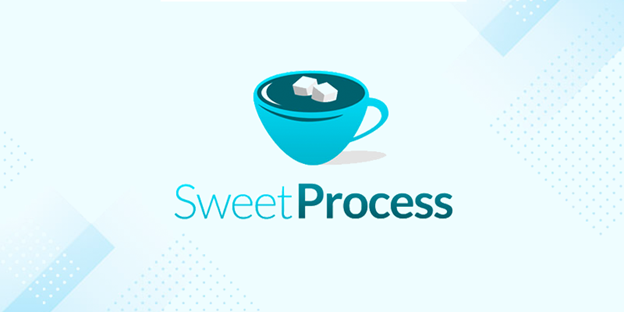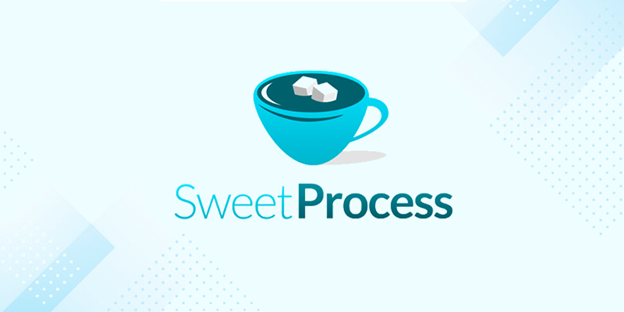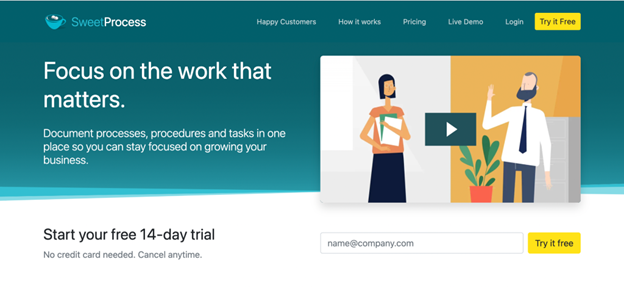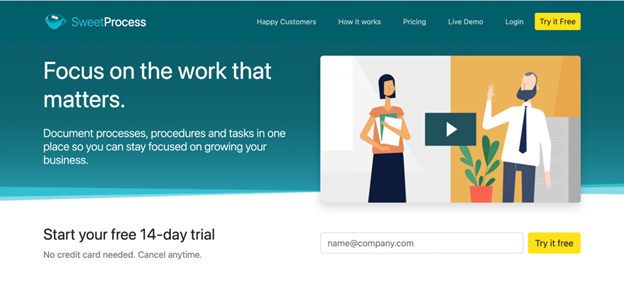 SweetProcess is a software that you can use to manage all the company tasks and processes in one place. You can use it to manage tasks, document company information, build private or public knowledge bases, and implement your quality improvement procedures. This IT Glue alternative boosts the efficiency of your business procedures, allowing you to focus on growing the business.
SweetProcess is ideal for businesses of all sizes that need a cloud-based workflow management system. They have tons of helpful features that come in handy in task creation, tracking productivity, documenting procedures and processes, and more.
Compared to IT Glue, the SweetProcess interface is direct and has almost the same information on the home page. All the tabs are at the top of the page. You don't have to switch tabs to get information about the pricing, customer feedback, or how the software works.
You can start the 14-day trial once you log in to your account. In addition, the home page has some FAQs if you are a new customer and blog posts if you need more information about what the company does.
Key Features
Document company step-by-step procedures
Assign and track tasks
Link policies to procedures and processes
Combine multiple processes
Team management
Create a public or private knowledge base
Integrates with more than 1,000 apps
You can see the version history
Collaboration in real-time
Embed videos and files
Two-factor authentication
Single sign-on system
Image editor
Email and phone support
Print documents for offline viewing
Pricing Structure
SweetProcess only charges you for the people using the software. Because of this, you can add as many people as you like, and the company will only bill you for the people who use the software. Additionally, if a team member or employee becomes inactive, SweetProcess will send a prorated credit to your account.
You can choose to go with the monthly plan or yearly plan. The annual option saves you 16.67%. The monthly plan costs $99 per month for a team of 20 active members. For every additional member, you'll be charged $5 per month.
SweetProcess offers value to their customers, and if you are not getting any measurable improvement in your business, they have a 30-day money-back guarantee.
Pros
The site is easy to navigate.
It has a fair and simple pricing structure.
You can send email reminders to team members on the project.
It has no learning curve; you can start creating procedures and processes immediately.
They offer a 14-day free trial period.
SweetProcess offers email and phone support.
The software is entirely web-based; therefore, all the procedures and processes are cloud-based.
How to Create Procedures or Processes With SweetProcess
To create a procedure, log in to your SweetProcess account and select "Create Procedure."


Enter the title of the procedure

Add this procedure to a team or several teams and click continue.


On the next page, you can add a description to the title of your procedure. In this section, you can add some tags, embed videos, add images and add steps. Once you are done, you can click on "Finished Editing." You can repeat these steps to add other company procedures.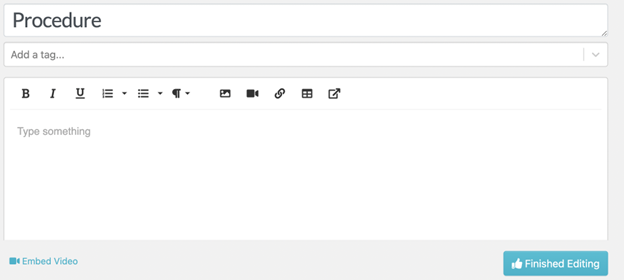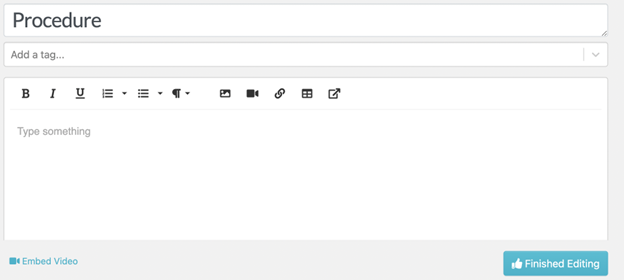 How to Find Documents on SweetProcess
All your documents are listed on one tab. Once you login to your account, select "Documents" on the main menu. From this page, you can view all your documents.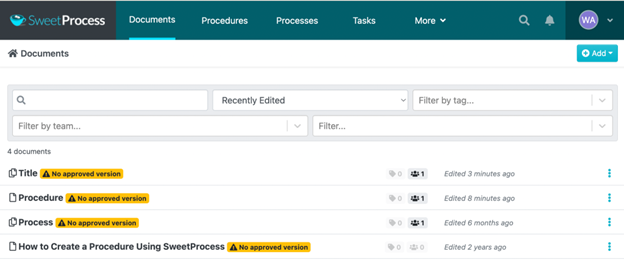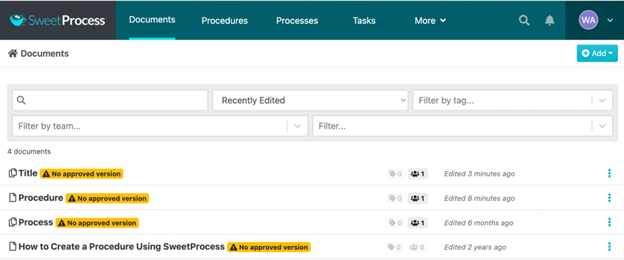 Additionally, you can check the version history of your documents easily on SweetProcess. Select the specific procedure, process or policy and click on the clock icon. This will display your current version and other past versions on the sidebar.


How to Assign, Monitor, and Track Tasks on SweetProcess
To assign tasks, select the "Tasks" tab on your account dashboard. Click the "Assign Task" button.


You can choose from the existing procedure or process.


Select the team member to assign tasks, type their name, add the due time and date, and include the task name.
To track and monitor the tasks, you can check the "My Tasks" tab to see what is due soon and what is overdue.


How to Create a Knowledge Base Using SweetProcess
If you need to create a knowledge base for your customers and clients, log in to your account and select "More" and click on "Knowledge Base."
Select "Create Knowledge Base" and add a title.


You can add the public URL that links to the knowledge base, add category names and control access to the information.


How to Import a Procedure or Process Into SweetProcess
On the "Procedures" tab, click on the down arrow button to the right of the "Create Procedure" button. Select "Upload document."


Once the dialogue box opens, you can add the procedure to teams, and then browse your computer to upload the document you need. The file will be imported into SweetProcess.
How to Export Documents From SweetProcess
On the "Documents" tab, select the document you need to export by clicking on the three dots on the right side. Select "Export" and choose the document format, whether PDF, Word or HTML.


Tallyfy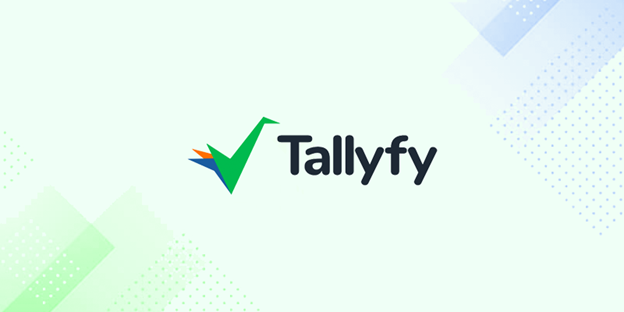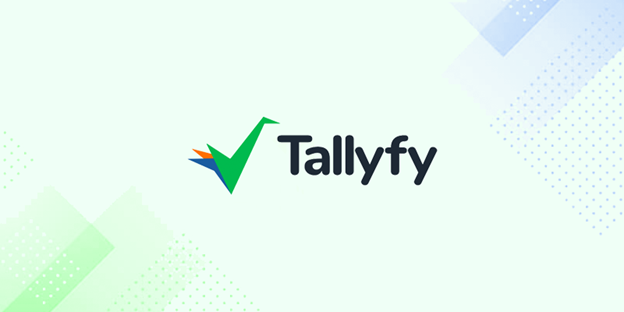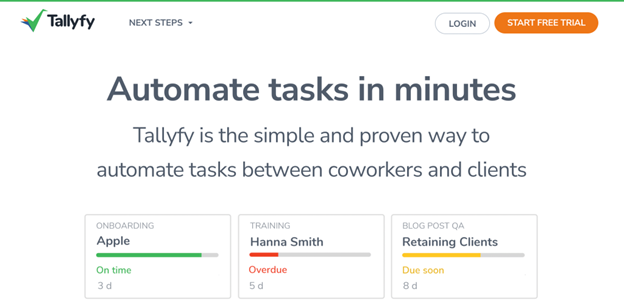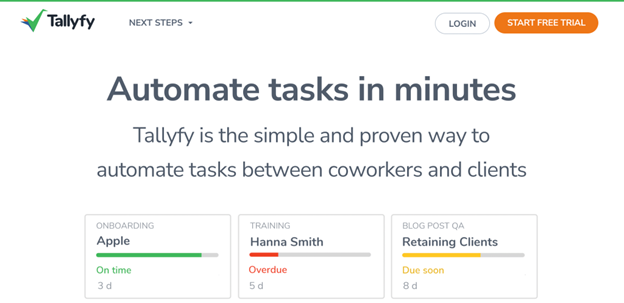 Tallyfy is a product that automates all your tasks, workflows, processes, documents, and approvals. It's the best choice if you need to automate tasks between your clients and co-workers. This IT Glue alternative will manage your company processes without any complexities. It's better than IT Glue because you can get a free trial period.
Tallyfy has a simple website interface. Although the visuals are not outstanding, the site is easy to navigate. You have to scroll to the bottom of the home page to access more information about the product, company, and learning tools.
Features
Structured fields
Approve and Reject buttons
App integration with Gmail, Slack, Zapier, Outlook, Power BI
Automated decisions
Commenting features
Automated accountability for efficient teamwork
Assignment and tracking of tasks
Pricing Structure
To use Tallyfy, you can choose to either pay monthly or annually, which is two months free. The company also has two plans: Tallyfy Docs and Tallyfy Pro.
Tallyfy Docs will cost you $5 per member monthly and $50 per person annually and allows a minimum of 10 members and unlimited guests. On the other hand, Tallyfy Pro costs $30 per person if you choose to pay monthly and $300 per member annually, with a minimum of 4 members and unlimited guests.
Before signing up for the software, you can take advantage of the 14-day free trial that provides you with unlimited features. This trial period allows you to determine whether this process management platform is ideal for your organization.
Pros
Any team member can track the status of the process in real-time.
Everyone can run and launch the latest workflow version.
You can create blueprints to use without complex flowcharts.
The software shows and hides tasks based on priority.
Free 14-day trial.
Customer support via the website, email, or phone call.
Cons
Customization of the user dashboard is limited.
Their website UI is not visually appealing to some users.
Members are limited.
Process Street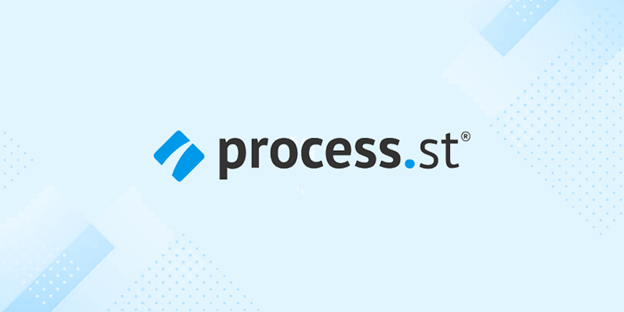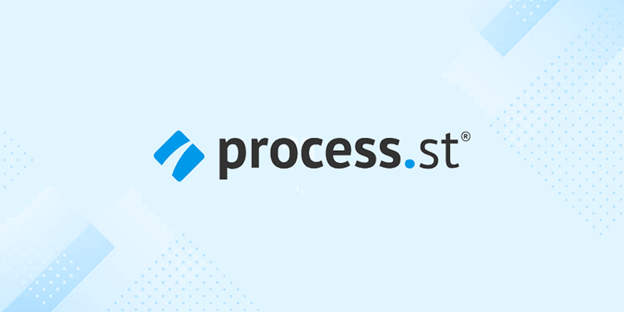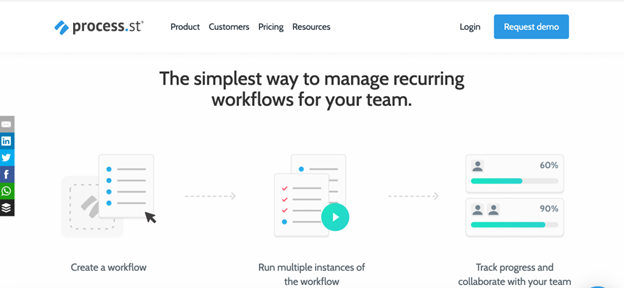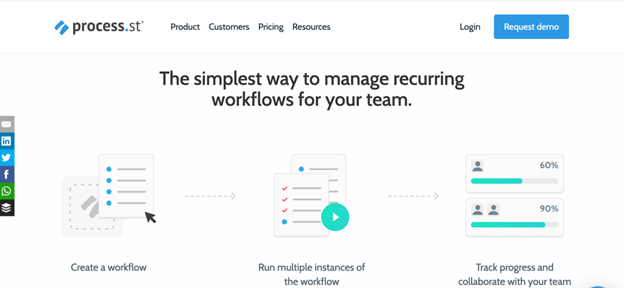 Process Street allows you to securely collaborate with your team, manage multiple organizations, and control who can complete workflows and edit documents. This software fits perfectly in different teams from IT, human resources, marketing, sales to legal.
This is the simplest tool to use if you want to manage recurring workflows for your employees and teams. With Process Street, you get instant visibility on all ongoing process workflows all at once; you can communicate and collaborate with the entire team and track progress, assign tasks to team members, and control who edits or accesses information.
Process Street has a straightforward interface that allows you to create documents in seconds. Unlike IT Glue, which requires you to register to watch the demo video, Process Street includes the demo video on the home page to get you started much faster. This is ideal for new clients who need to understand the functionality.
In addition, Process Street has no-code checklists, making it easy to build, manage, automate and share your business processes. You can browse thousands of checklists templates and customize one for your business or build your own process from scratch and include embedding images, files, video, and pre-written emails.
Features
Single sign-on
Create procedure documents in seconds
Multi-tiered permission
Data encryption
Documented team knowledge
Conditional logic is used to create dynamic workflows.
Single-instance, sequential, and multi-stage approvals.
Zapier integration to connect with more than 1,000 apps
Ability to add visual and audio files
Automated tasks with scheduled workflows
Activity feed
Ability to form groups
Pricing Structure
If you take the yearly plan over the monthly one, you'll save your costs by 17%. One of the biggest advantages of Process Street over IT Glue is that they have a "free forever" option. With this plan, users don't pay anything and can access one active workflow and unlimited pages, 100 integrations per month, all core features, and email and chat support.
The Pro plan can be used by up to 50 people who are not members. The monthly cost is $30 per full member and $25 per person if you pay annually. This plan comes with more features than the free option and does not require your credit card information.
Furthermore, you can also choose to sign up for the Enterprise plan. This is a custom plan; therefore, you have to contact Process Street for further assistance. With Enterprise, you get all the features in Pro plus additional elements such as personalized team training, a dedicated success manager, API access, fully managed workflows, enhanced sharing and content controls, and more.
Pros
Team members can receive notifications via the mobile app or email.
You can schedule recurring checklists.
The team has control permissions to limit access to information.
You can assign guest permissions to people outside the company.
You can browse the comprehensive help articles or chat live with customer support for assistance.
The software is connected to multiple apps.
You can create a structured document in seconds.
Cons
Issues with user permissions.
You have to pay more for additional features.
It's hard to find archived lists.
You can't set permissions on the subfolders without affecting the main folder.
Way We Do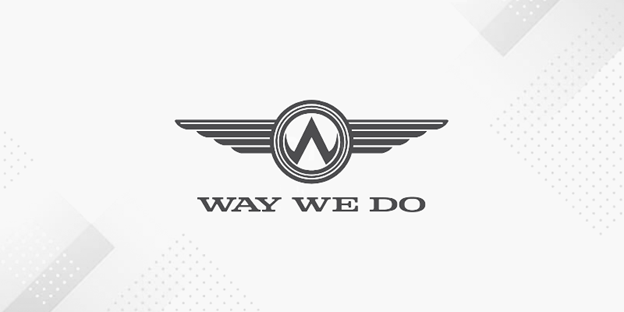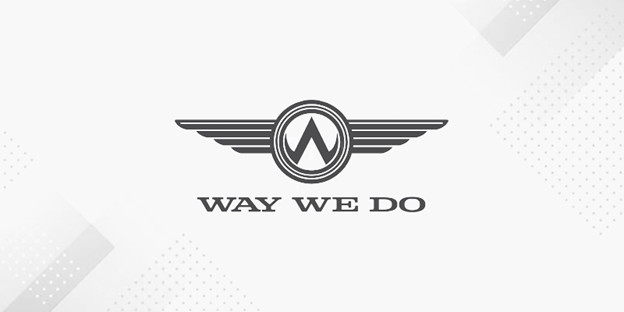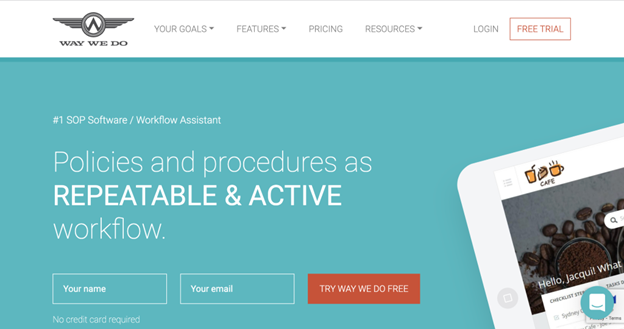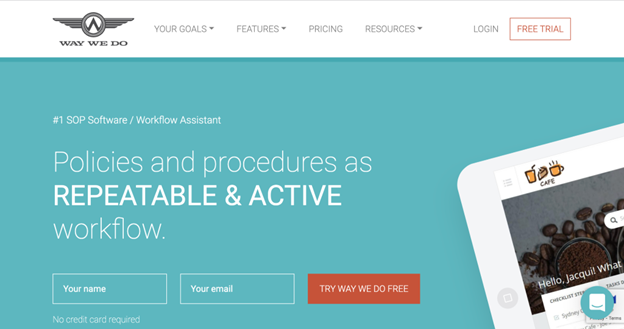 Way We Do is a standard operating procedure software that converts your policies, checklists, and procedures into an active workflow. It works on any device, therefore your team can access tasks from any location. As a workflow assistant, it integrates all the procedures and holds people accountable, providing visibility and accountability.
The platform is a unique fusion between business process management, knowledge management, compliance, and workflow. It also integrates with web applications you use every day.
Way We Do has a dashboard that makes it easy for users to monitor their daily tasks and see the procedures they need to work on. You can navigate through the interface easily, whether you are a team member or an editor. You'll receive notifications on what needs to be done or completed.
Features
Activated checklists
Assign recurring tasks
Dashboard for a personalized experience
Embed rich media
Plan, edit, and review procedure lifecycles
Organizational charts
Authoring procedures
Automatic revision reminders
Reporting support
Security features
Zapier integrations and add-ons
Customized templates
Pricing Structure
Way We Do has two pricing plans, Entry and Enterprise. The entry plan costs $99 per month, and you can add team members in allotments of 10. This comes with standard support. For the Enterprise plan, you have to speak with the team. This plan is ideal for 50 members.
If you need pre-written templates, Way We Do offers them at $5.95. Just like SweetProcess, they have a 30-day money-back guarantee. If you are dissatisfied with the service, they can give you a full refund on your subscription within 30 days from your signup date.
Pros
Procedures, workflows, and checklists are cloud-based.
The organizational charts can be used to create workflows based on roles.
This software integrates with more than 1,000 web applications.
Information is always updated.
Multiple points of security to protect the information.
Managers can track workflow in real-time.
Automatic task reminders to meet deadlines.
Cons
Tokens are not created on the first try when adding new users.
The pricing is a little bit higher than other IT Glue alternatives.
Dozuki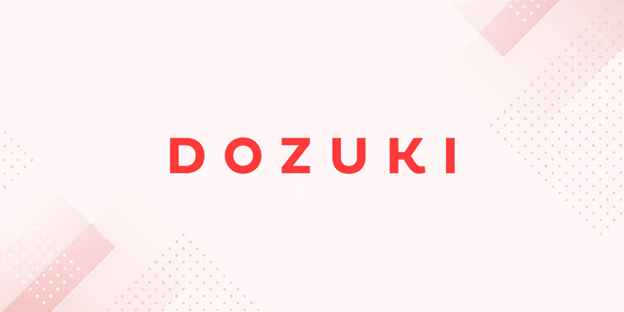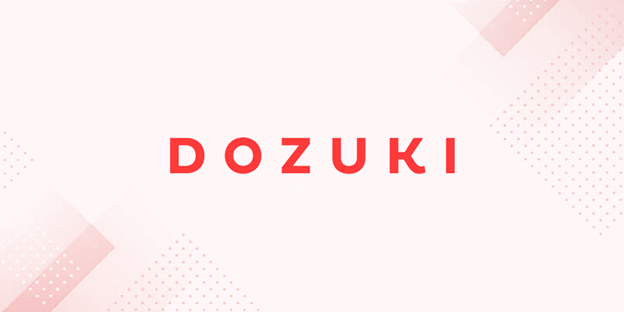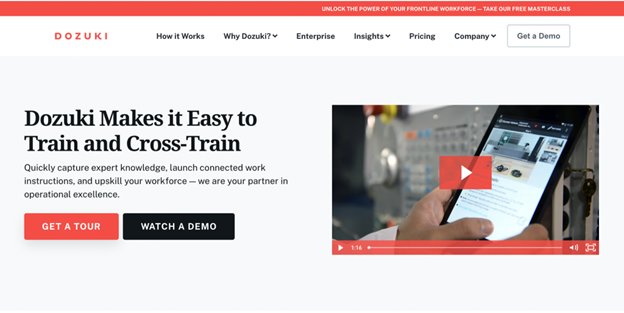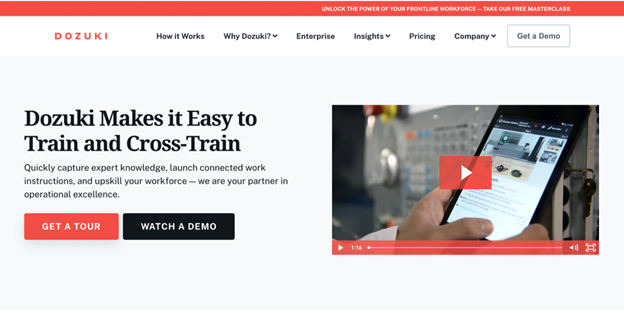 Dozuki is an ideal IT Glue alternative if you are in the industrial sector. Dozuki builds software that companies can use to continuously improve their processes, communication, and people. This visual, cloud-based documentation software comes in handy if you need to update your product support guides, change the training manuals, or draft electronic work instructions for the entire team.
Dozuki is designed for engineers, trainers, IT professionals, front-line workers, and company management.
Dozuki's layout is not complicated. Users can navigate through the website and see the available features and information about the pricing. However, to sign up for this service, users have to provide their information, including names and email, to receive a demo or schedule a virtual tour.
Features
Intuitive authoring
Document control
Controlled distribution
Training modules
Automated assignments
Single sign-ons
Multimedia support
Bill of materials
Over 80 language support & built-in translation tools
API integration
Migration services
Local hosting
Custom iOS and Android mobile apps
Pricing Structure
Dozuki has four pricing plans: Basic, Essentials, Premium, and Enterprise+. The basic plan costs $17 monthly per person and is ideal for companies looking for minimal support and training. This plan can cover up to 50 users. Essentials cost $14 per person monthly for a minimum of 120 users. With this plan, you get hands-on support for software implementation.
The most popular plan is Premium which costs $12 per person every month and can support a minimum of 250 users. On the other hand, Enterprise+ is charged $10 monthly for each user for a minimum of 400 users. Dozuki provides end-to-end support, private cloud deployment, and 24/7 availability for this Enterprise package.
Pros
Simple and easy layout
The software can support a lot of users at a time
24/7 customer support team
They provide visual guides for every process
It has built-in translations for different languages
Companies can collect data in real-time
It comes in handy when training new employees.
Cons
Seasonal outages
The pricing model favors larger organizations
Limited editing options
The software can be too demanding for some employees
Poor onboarding program for new clients
Kissflow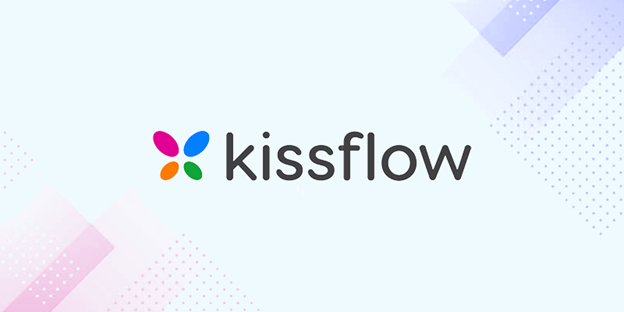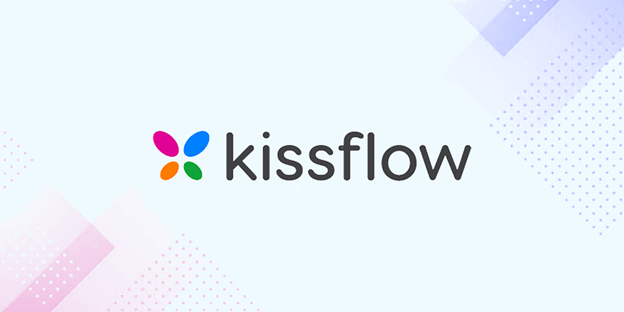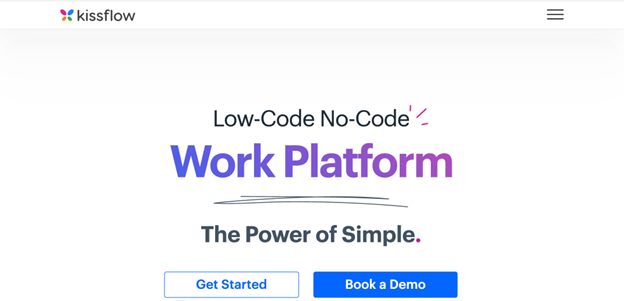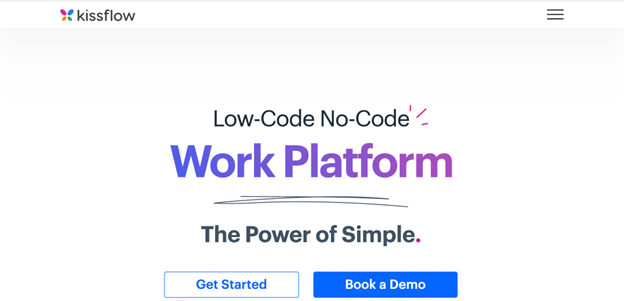 Kissflow is a low-code, no-code workflow platform that you can use to achieve all your business needs. Their self-serve platform allows you to create and manage business processes and procedures across your company departments. This IT Glue alternative allows you to manage more work without leaving the platform.
Unlike IT Glue which is built for IT professionals, Kissflow is ideal for both business leaders and IT teams. This end-to-end workflow platform can be used for procurement processes, employee recruitment, approval management, customer onboarding, issue tracking, incident management, and custom workflows.
Kissflow was created for teams with no coding experience; therefore, it encourages teams to build their own workflows. To get started and receive a demo, you have to register on the website, which is easy to navigate.
Features
Third-party integrations
Automated workflow routing
Algorithmic task assignment
Ticketing system
Visual form and workflow designer
Intuitive work boards
Engaged analytics
Enterprise-grade security
Automated process builder
Pricing Structure
Kissflow offers three pricing plans. You can choose between Small Business, Corporate, and Enterprise. The Small Business plan is for smaller companies that need a powerful software to manage their workflows. The monthly fee per user is $18 for 20 users, while the annual fee is $9.90 per user, which is $495 for 50 users.
If you are a growing organization looking for a single platform for all your business needs, the Corporate plan is the most ideal. The cost for this is $20 per user per month for a minimum of 100 users billed annually. The Enterprise plan fits mid to large companies that require software to scale the entire business. You have to contact Kissflow for the quote.
Pros
The software requires no coding experience
It's built for both IT and business leaders
Email notifications to teams on a project
Teams can access software on the go via the mobile app
Easy to customize
Integrates easily with workflows
Cons
Steep learning curve
The program is too visual
It can be slow sometimes
The software is a little pricey
Flowmingo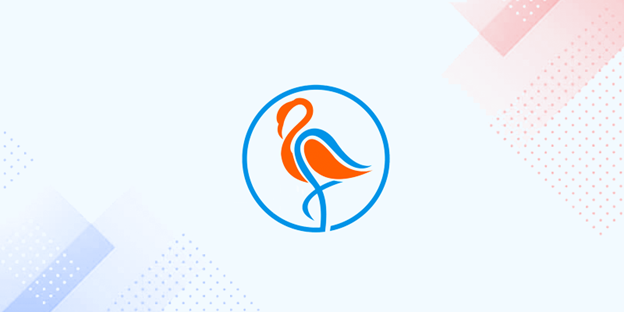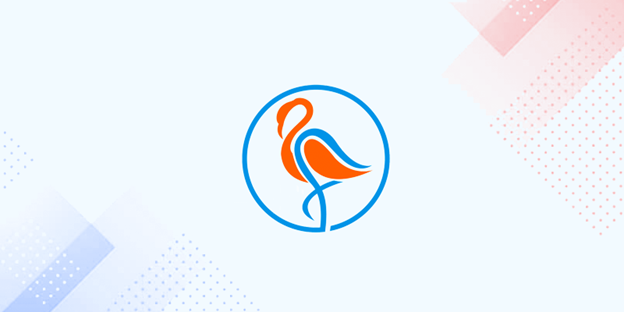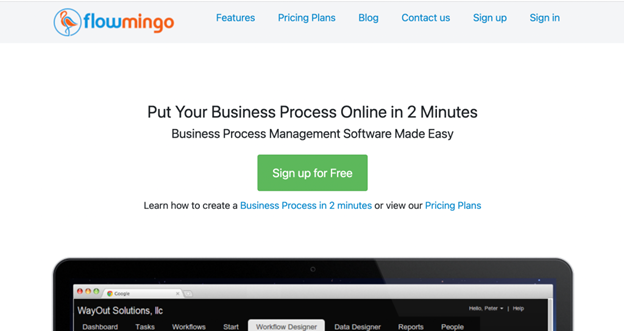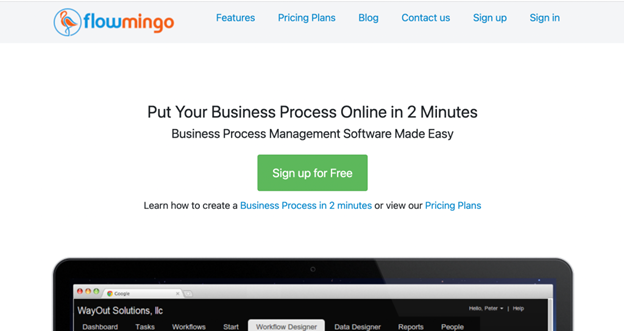 Flowmingo is a business process management software that you can use in your company to manage repetitive workflow processes. This software comes in handy if your workflow process involves several tasks and multiple people.
Whether you are a small or large business, Flowmingo can be used in processes such as task management, document routing, contracts review, automation and management, invoices approval, order fulfillment, accounting, and technical specifications.
Working with Flowmingo is very easy. The first step is creating a workflow template in the workflow process designer. Then, create a data form, publish the working template, and start a workflow using this template. Once you create this workflow template, all the users will see their assigned tasks on the dashboard.
Features
Streamlined interface
Tasks and workflows up close
Powerful user dashboards
Team collaboration
Reporting and metrics
Full audit trails
Notifications and alerts
Pricing Structure
Compared to IT Glue which has no free trial, Flamingo has a 30-day free trial period. The pricing structure is based on three plans: Basic, Professional, and Premier. While the Basic plan is $49 per month for five users, the Professional option costs $69 per month for a minimum of 25 users, and the Premier plan is $129 per month for 50 users.
Pros
Powerful dashboards that centralize tasks
Intuitive interface
Central platform for team collaboration
30-day free trial period
Simplified workflow templates
Unlimited processes
SSL encryption
Cons
A limited number of users
The interface is not visually appealing
PowerDMS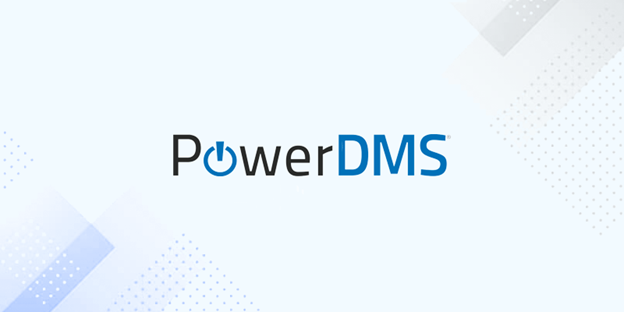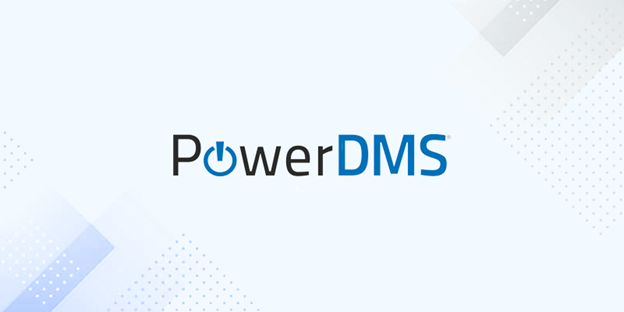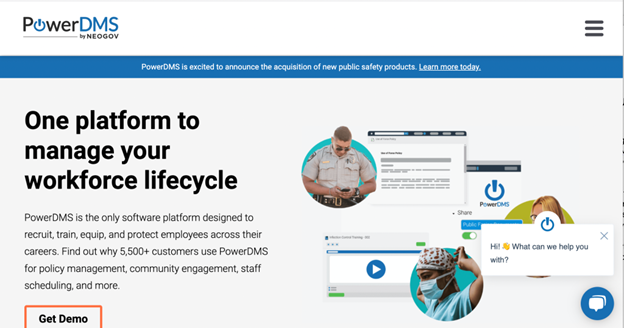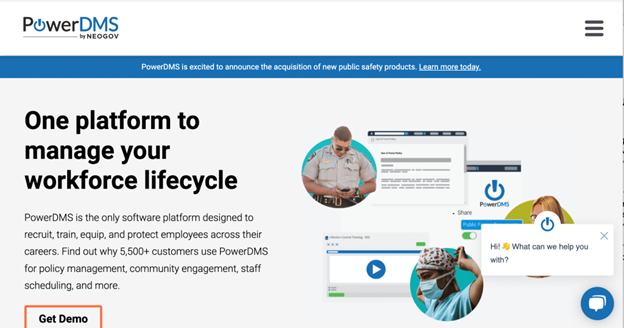 PowerDMS is a software platform used to train, recruit, and equip employees in different careers. Unlike other software, PowerDMS is specifically used in law enforcement, fire/EMS service providers, corrections departments, healthcare providers, and corporate and cannabis industries. These industries use this software for community and policy management and staff scheduling.
PowerDMS offers a secure cloud-based policy management software that these organizations can use to manage their procedures. Law enforcement uses this platform to improve accountability and tracking, inform officers on the latest training and policy, and promote transparency in the community.
Features
Central repository
Mobile app
Intuitive keyword search
Editing tools integrations
User and group permissions
Electronic signature tracking
Document audit trail
Policy review automation
Email notifications
To-do lists
Pricing Structure
PowerDMS doesn't provide a clear pricing structure on its website. Users have to schedule a meeting with the sales team to get more information. However, their cost has a base price, and then it's priced per user and per year. The annual fee will be calculated based on the number of users, licenses purchased, and add-ons.
Therefore, you have to provide information about your organization to get a quote. For instance, if you need the policy management software, the price range is $4,000 to $100,000+ annually. This cost varies depending on the users, contract length, and base price.
Pros
Designed for specific industries
Easy to use
Streamlines communication between staff and policy reviewers
All-in-one solution
Efficient customer support team
Cons
Integration issues
Training required for beginners and new users
Pricing is not clear from the onset
Pipefy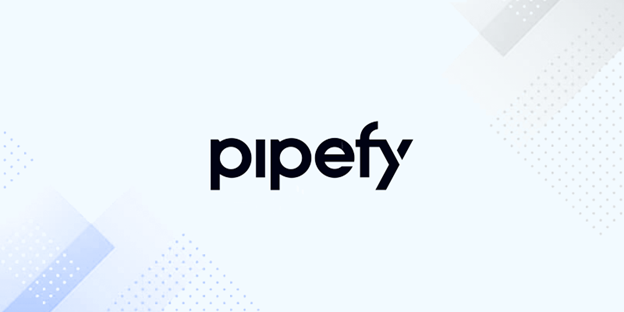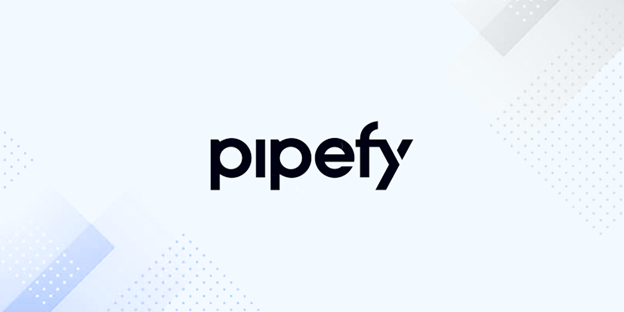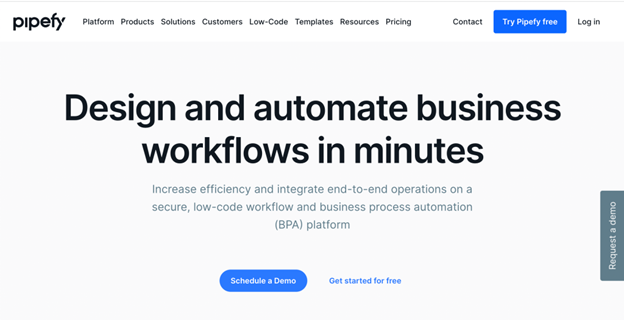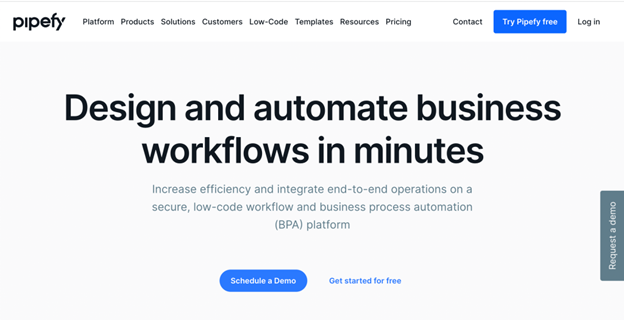 Pipefy allows you to optimize your business processes. You can control and organize your workflow in a single platform without using any code. Pipefy users can design and customize their processes in a few minutes using this business process automation platform. To make work easier, Pipefy has in-built workflow templates to work on instantly.
Thanks to automation and integration, users can avoid repetitive and manual work and prioritize adding value to their customers. It also makes it easy to control and visualize each process. Users can keep track of what has been done and what's pending.
Features
Automated workflows
Data analytics
Communication flow
Smart integrations
No-code automation
Customizable dashboards
Pricing Structure
If you pay for this software annually, you can save up to 20%. Pipefy has four payment plans: Starter, Business, Enterprise, and Unlimited. The Starter plan is free and ideal for small teams, freelancers and students. The Business plan is designed for mid-market teams and costs $18 per user per month.
If your company needs software to manage complex business processes, the Enterprise plan is the most ideal. It costs $30 per user every month. The Unlimited option is custom-made for organizations; therefore, you'll need to contact the team for more information.
Pros
In-built templates
Onboarding assistance
Customers get instant notifications
Visually appealing software
Easy to set up
Mobile app to use on the go
Cons
You have to register for a free demo
The interface can be overwhelming
The site has lagging issues
Pricing is in US dollars
Supercharge Your Business Procedures With SweetProcess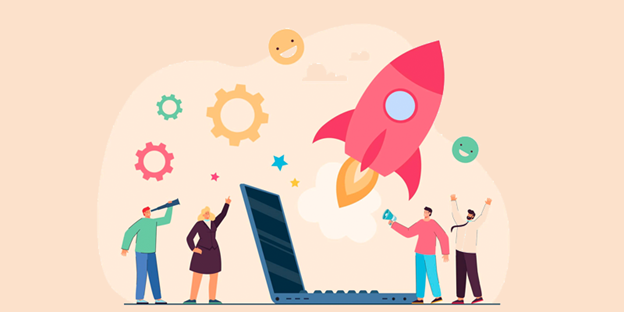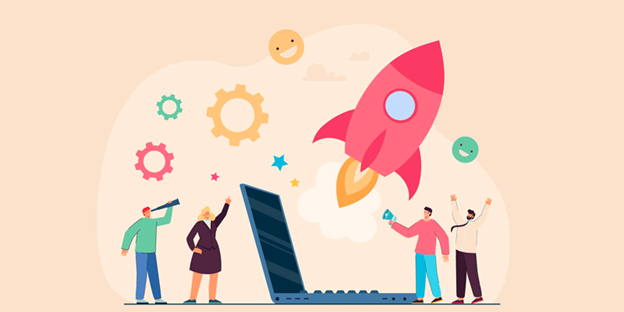 SweetProcess is used by businesses of all sizes that need a cloud-based workflow management system. This software helps manage tasks, document procedures and processes, track productivity, and build private or public knowledge bases. To avoid a communication breakdown in the team, you can use SweetProcess to document all your processes in one place.
Amy Walls, the president and financial advisor at Thimbleberry Financial, leads a team of financial experts to help clients manage their business. To enhance the operations, Amy created the company's business process on Microsoft Word documents. Because of this, her team could not access the information to perform their tasks.
While she assumed that the Microsoft Word documents had clear instructions for her team, she discovered that was not the case. The team abandoned the instructions and handled tasks in their own way. Due to ineffective documentation, team members couldn't track their tasks leading to high turnover. This was when her business coach recommended SweetProcess.
Thanks to SweetProcess, her team can access all the documentation in one space, employee onboarding and training are more structured, and workplace collaboration has become better. Team members can now access project files easily and contribute to tasks.
Manny Cosme, the president and CEO of CFO Services Group, had a goal to help businesses streamline their accounting needs. The process was much easier in the early stages but became quite difficult as the company grew. Manny lacked a standardized workflow and documented all the information on Microsoft Word documents.
This documentation became ineffective, which affected the performance of the company. As the organization expanded, it became difficult to pass on expert knowledge to new employees. This was risky because a slight error from CFO Services Group employees could lead to huge financial losses to the clients. That is, until Manny discovered SweetProcess.
Implementing SweetProcess in the business helped with employee training and onboarding, effective task management, comprehensive documentation, and building a centralized knowledge base. By moving away from Microsoft Word documents, Manny and his team have more clarity, and the business operations are streamlined.
Click here to sign up for a free trial of SweetProcess now!
Conclusion
Documenting procedures is an important process for any business. Whether you are running a small or large enterprise, you require an effective documentation software that allows you to consolidate your workflows. While IT Glue is a decent tool with a range of features, it does not meet all the business needs.
Fortunately, there are several IT Glue alternatives that you can use in your organization. While IT Glue limits your business with an outdated interface, poor integration and backup processes, a steep learning curve, no free trial, and poor checklist functionality, the other alternatives overcome these challenges.
These alternatives are suitable for different types of business; therefore, you must choose one that fits your organization. Select the best option depending on the size of your business, number of team members, budget, and business needs. Ensure that you are getting your money's worth.
If you want to start your journey to document your procedures today, sign up for a free trial of SweetProcess today. No credit card required.