Top 10 Process Street Alternatives for Effective Business Process Management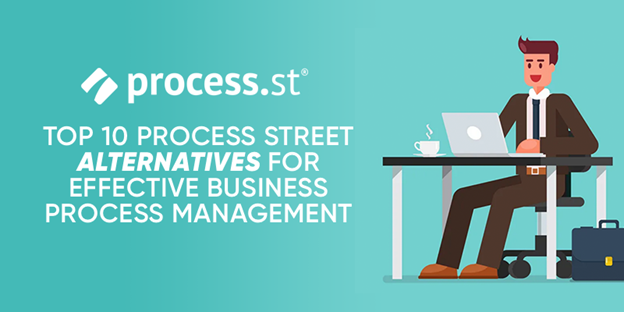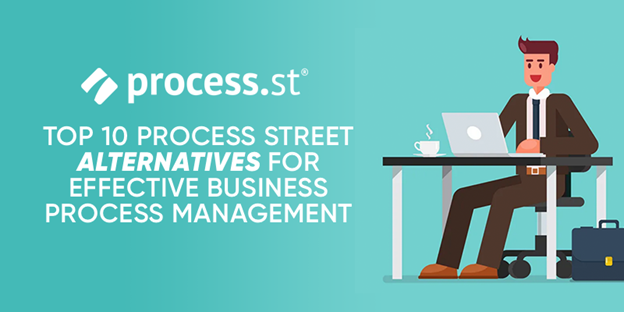 Have you been searching for Process Street alternatives that can handle your business process management tasks? Then you have come to the right place.
If you're like most business owners, you're always looking for ways to improve your standard operating procedures or workflow to make your business more efficient.
According to research from Gartner, there was a success rate of 95% for projects that were managed using automated processes.
That's why business process management software and tools are so popular. They can help you streamline your tasks and optimize your productivity. They also help you to design efficient and customized workflows that align with your long-term and short-term objectives, eliminating bottlenecks within your business processes.
However, not all business process management software is created equal.
Process Street is not the only option out there. Several other platforms can provide better methods for your business processes.
Some users of Process Street have had to switch to other platforms due to one reason or the other. Your business might need to do the same.
In this post, we will cover the top ten worthy Process Street alternatives, with a focus on their features, pros, cons, and pricing for creating SOPs.
Before we dive in, let's take a look at Process Street and some of its limitations.
If you want to jump right in and explore one of the best Process Street alternatives, then you can sign up for the SweetProcess 14-day FREE trial.
Table of Contents
Chapter 1: Why Process Street Is Not Worth It!
Chapter 2: What Are the Top 10 Process Street Alternatives for Business Process Management?
Chapter 3: How SweetProcess Can Help You Transform Your Business Process Management
Chapter 1: Why Process Street Is Not Worth It!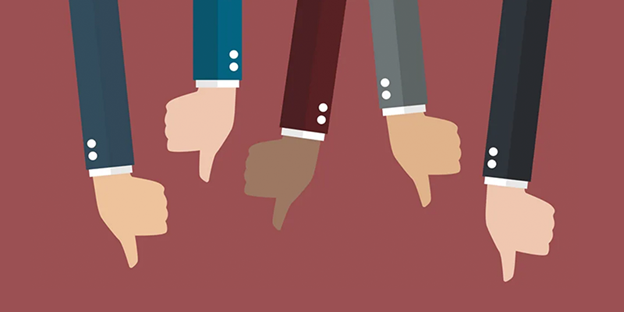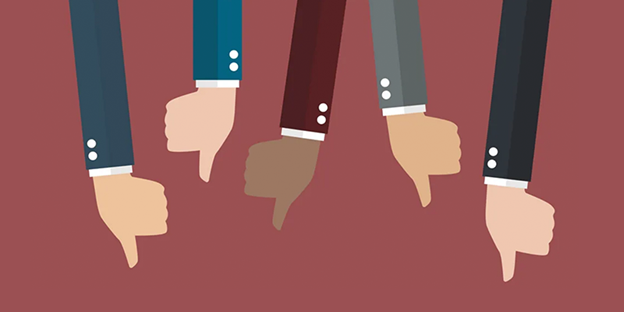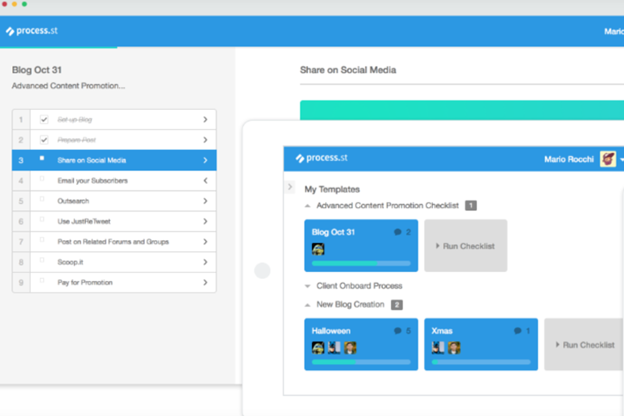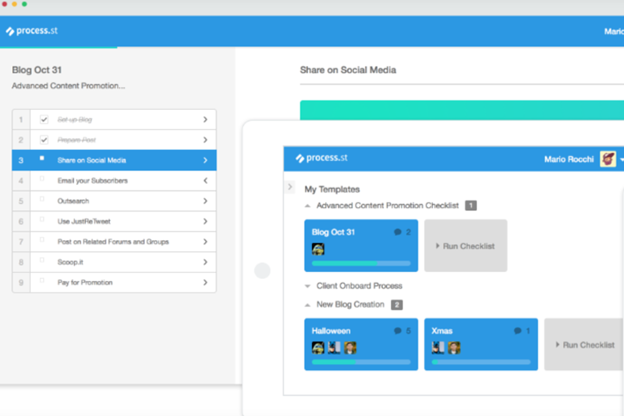 Process Street has many limitations for users, whether for a business with ten employees or a business with a hundred employees. Here is a rundown of its limits as a business process management platform.
Process Street Cons/Limitations for Business Process Management
Although it has a 14-day free trial, the pricing starts at $25 per user per month and any additional user attracts more charges. This makes the platform pricey for small businesses.
Edited workflow does not update for an active workflow for pre-assigned users or groups. It can only take effect after you create a new workflow run.
Only an administrator or a full member with edit rights can copy an existing workflow. This means that once they are unavailable you need to add a new admin, and it is counted as an add-on with additional costs.
Report generation is limited to certain plans only. This means that if you have not upgraded to that plan, then you won't be able to generate reports.
Process Sreet is a web-based app that only supports iOS users. It does not have an Android app available.
Permission or access cannot be granted to subfolders alone. You need to include the main folder as well.
Limited access to documents. You can share documents with other people by inviting them into your account, but they won't see all your documents. They will only see what you choose to share with them.
Image attachments or file uploads are limited to only 250MB. This means that larger files cannot be shared directly with your team.
How then do you find the right alternative that will suit your needs?
The primary aim of business process management is to boost your organization's performance. This involves optimizing as well as managing your company's processes.
Every business process management tool is employed to draw out daily processes to find and eliminate limitations while regulating your organization's costs by boosting the efficiency of its daily activities.
Now, let's take a closer look at the truly worthy Process Street alternatives for business process management.
Chapter 2: What Are the Top 10 Process Street Alternatives for Business Process Management?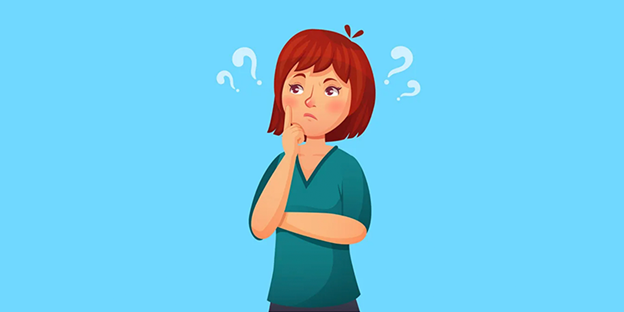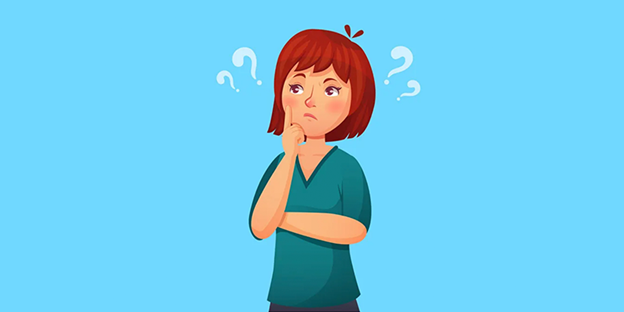 Although Process Street might have been your go-to platform for solving different business process management challenges, it is not without its limits. The good thing is that there are so many alternatives that you can use as a business owner to get your processes running smoothly.
Here are the top 10 Process Street alternatives that we believe can help you transform your business processes effectively.
SweetProcess: The Best Process Street Alternative for Business Process Management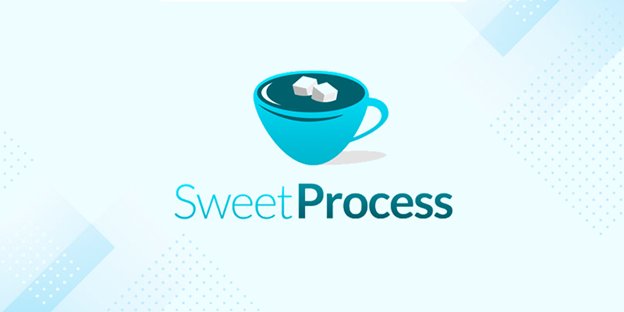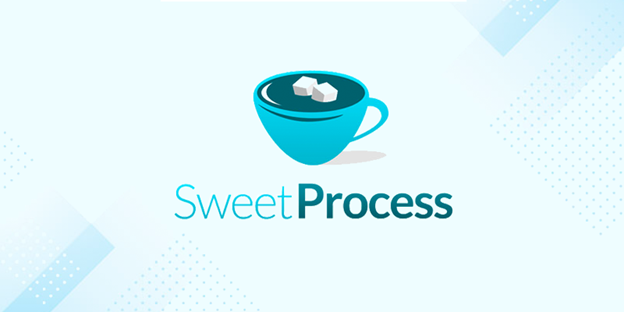 SweetProcess is a business process management tool that allows you to document repetitive tasks that are time-consuming within your organization. This makes it possible for you to grow your business and team while eliminating the need to do everything on your own.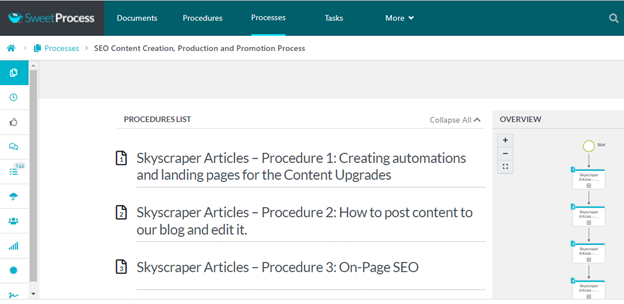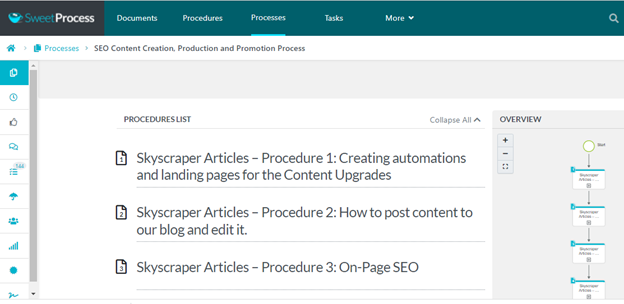 Features of SweetProcess
SOP creation: With SweetProcess, you can add all the standard operating procedures (SOP) for your business on the platform, making it accessible to all team members at any point in time. With your standard SOPs in place, you can begin to enjoy seamless business process automation.
Time tracking: SweetProcess has an intuitive interface, which means you can easily record all your tasks in just a few minutes. With its smart features, you will be able to manage your employees better and keep track of their productivity.
Manage tasks with tags: You can organize your tasks into different groups because SweetProcess offers tags. You can assign one or more tags to each task as needed. For example, if you are working on a project, then you could use the tag "project;" if you have several projects going on at once, then you could use "multiple projects."
Track projects: You can also create multiple projects and give them due dates. Then you can monitor how much time you spend on each project and see when they are due.
Generate reports: With SweetProcess, you can generate various reports such as hours spent per employee, the average number of hours worked per day, etc. These reports help you stay organized and improve efficiency.
Employee management system: SweetProcess helps you maintain a well-organized workforce by allowing you to keep track of your employees' work times and attendance. You can set up alerts so that you receive messages whenever someone leaves early or arrives late.
Multi-user mode: SweetProcess lets you collaborate with other users who have access to the same app. This feature enables everyone to view what others are working on, leave comments, and make suggestions. It even keeps track of changes made by other people.
Collaborate in real-time: Multiple people can work on the same document at the same time. This helps to reduce the risk of conflicts since multiple people are working on the same document.
Add images and videos to procedures: You can easily add relevant images or videos to your procedures as you work on creating the step-by-step process. This will add clarity to the process instead of just words.
Add a form field to procedures: SweetProcess also allows you to add form fields to your procedures to enable you to collect data along the line.
Knowledge base creation: This feature is great for team management and allows you to pool together common help topics that can be accessed by your team when they need more clarification.
How the SweetProcess Platform Works
This easy-to-use platform is a great way to create detailed SOPs that will help to enhance the productivity of your team.
The sign-up process is seamless and you can get started immediately.
Here is a step-by-step guide on how to sign up and navigate some of its key features.
Head over to www.sweetprocess.com and hit the "Try it for free" button. If you have already signed up, then you can use the login option.


Getting started with the free trial only requires filling in a few details.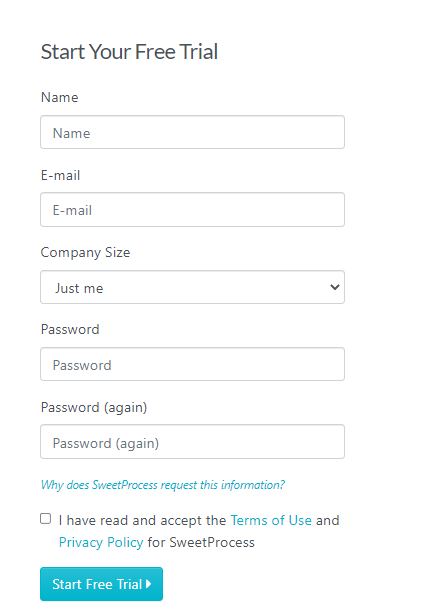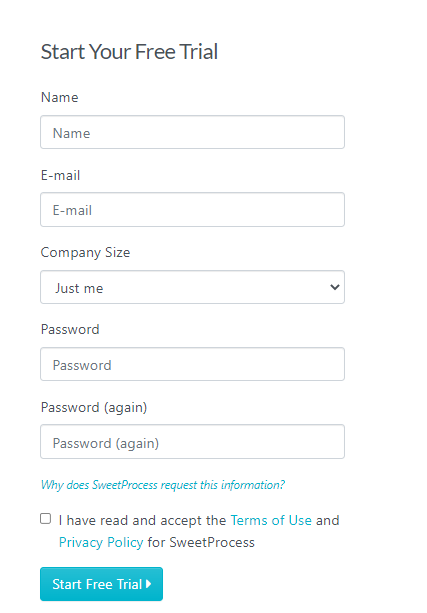 To log in, you can use a new email address or an existing Google email address to make the process faster.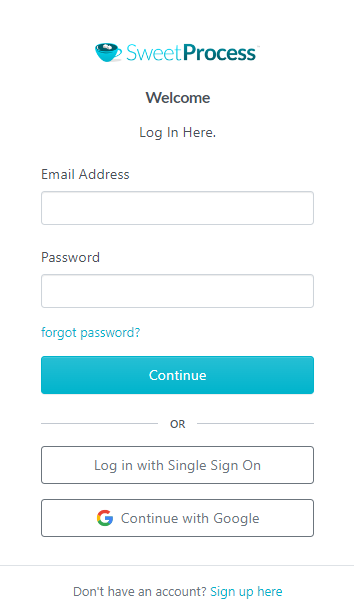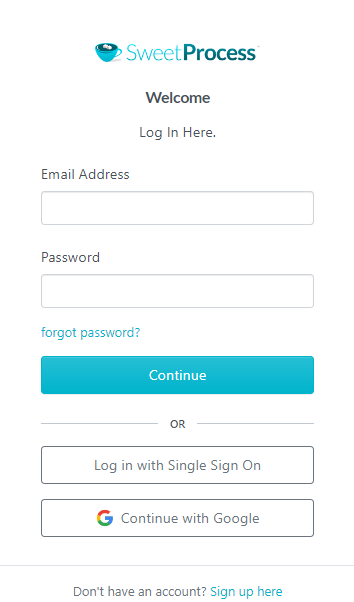 Once you have logged in, you can add a super manager who has access to the entire account. If you are not ready for that step yet, then you can go ahead and skip that process.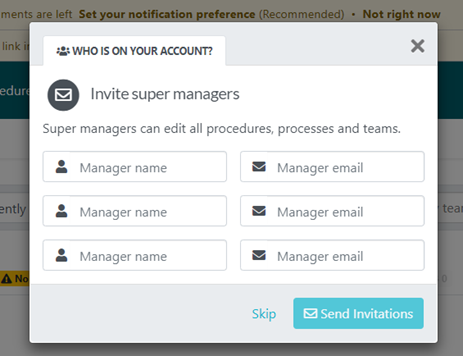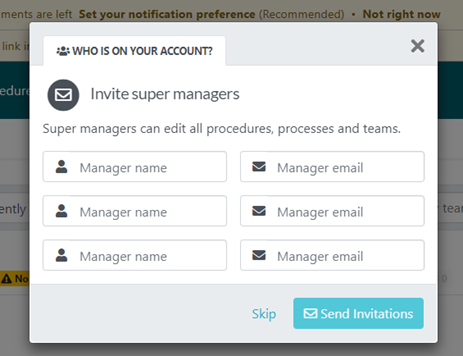 You can also opt to take the "quick tour" that will guide you and help you navigate the platform easily.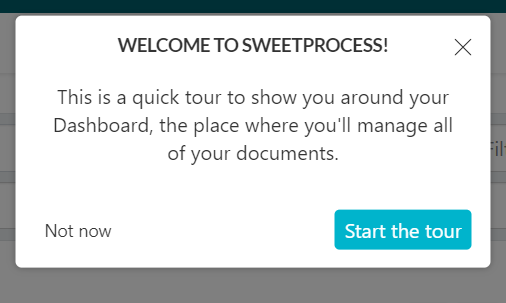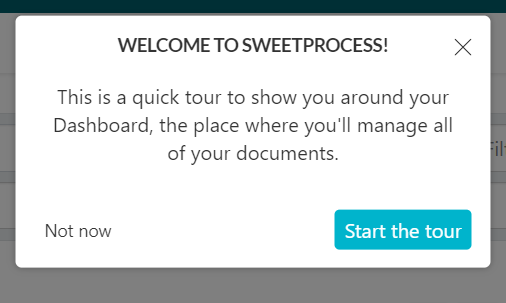 The next interface takes you right into the platform where you can create documents, procedures, processes, tasks, policies, add to your company's knowledge base, and more.


Create a folder first and name it to help you stay organized.


Next, you can create any document, procedure, and more using the navigation tab.
For creating documents, click on the document tab and add "New Document."


For creating a procedure, click on the Procedure tab and navigate to Create Procedure.


For creating processes click on the Processes tab and navigate to the "Create Process" button.


For creating tasks, click on the "Task" tab and navigate to the "Assign Task" button.


You can go further by clicking the More tab to create policies, teams, members, manage tags, and your knowledge base. Then click on what you want to create accordingly.


SweetProcess also allows you to track all tasks assigned to you or see the entire tasks assigned to the team by toggling between the "My Task" and "All Tasks" buttons.




From the interface above, you can also easily filter and search for specific tasks. This makes it easy to monitor and track the progress of tasks assigned all from one view.
The same search process can be applied to procedures, processes, and documents by navigating to the corresponding tabs.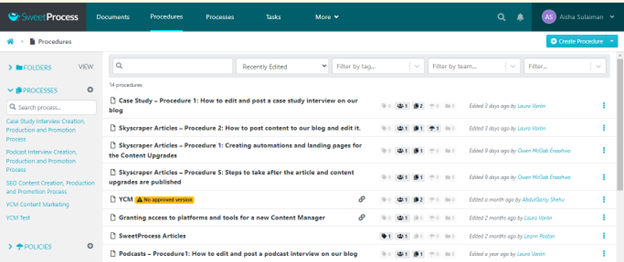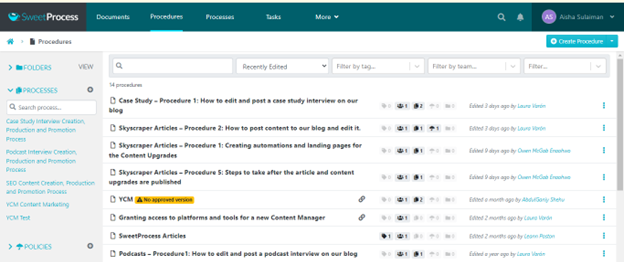 Now, if you already have an existing procedure, you can easily import it onto the platform by heading to the Procedure tab, then navigating to the "Create Procedure" button, but instead, click on the tiny button beside it to select the procedure you want to upload.

The same applies to your existing policies as well.
SweetProcess again takes your procedure creation a step further by automatically adding a flow chart as you work through the creation process.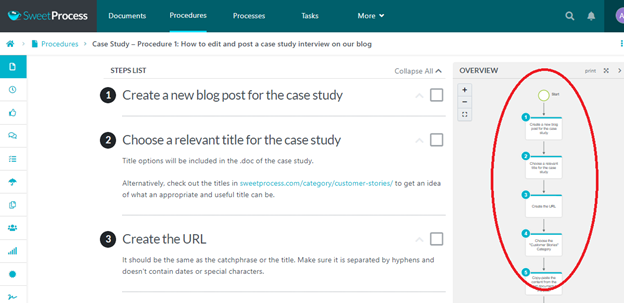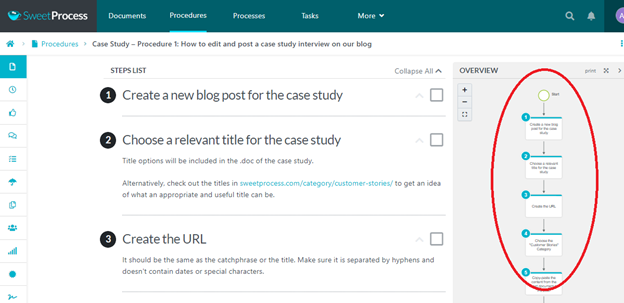 Sometimes, you might want to see older versions of your procedures, perhaps to compare changes with your modifications. You can easily do that too with the conversion history feature.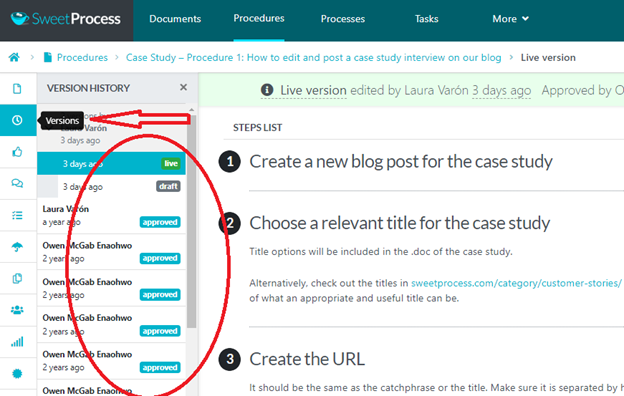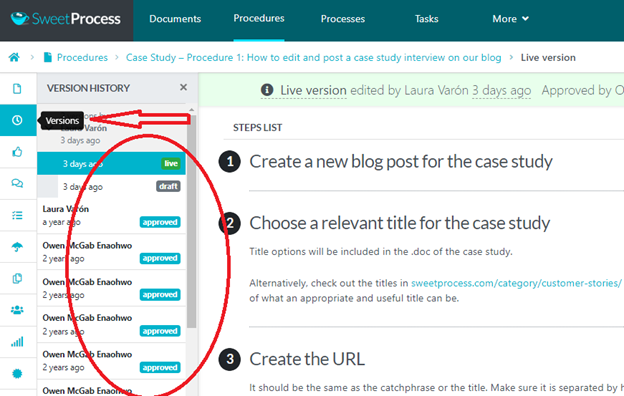 There is so much more that you can achieve with SweetProcess, and you can explore and see things for yourself by getting started with the 14-day FREE trial.
Let's cover a bit more about the advantages of jumping on the SweetProcess platform.
Pros of SweetProcess
Easy-to-use templates
Simple and clean interface
Trial period with no credit card required
One plan with all features included
Flexible platform
Enhances process automation
Allows embedding of files and videos
Real-time collaboration
Two-factor authentication for enhanced security
Provides both email and phone support
Image editor incorporated
Supports version history tracking
Can be used for creating beautiful diagrams for better visuals
Mobile access makes it easy to work from any device
Supports public or private knowledge base creation
Integration with Zapier as well as more than 1,000 other apps
Real-time notification for completed tasks, and you can review it anytime
SweetProcess Pricing
SweetProcess pricing is based on the number of documents present, which is unlimited. Payments can also be suspended in case you don't have any activity for a while.
It starts at a plan of $99 per month for a team with 20 active members. Each additional active member added to the team attracts an extra $5 per month. But you can enjoy a 14-day FREE trial to get a feel for the platform.
Signing up on SweetProcess is a breeze and you can get started in no time.
Other Process Street alternatives are as follows:
Kissflow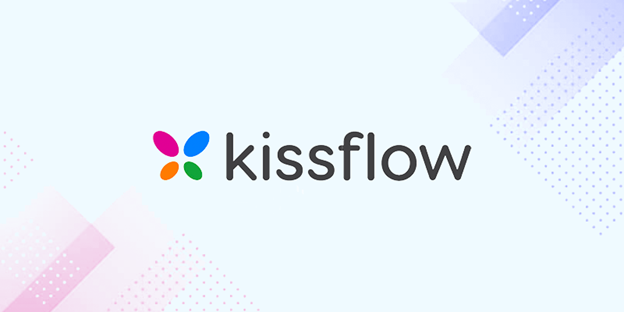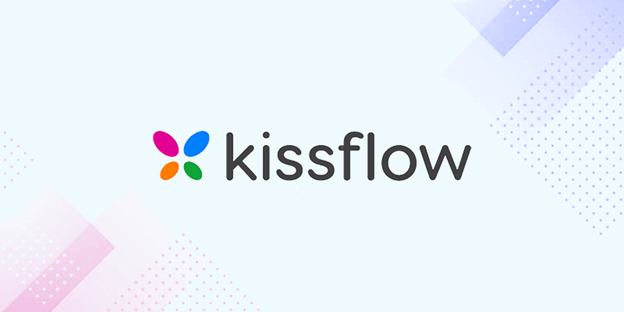 Kissflow is considered in many quarters as the first-ever unified digital workplace platform that allows users to efficiently manage all their work within a single platform.
This cloud-based collaborative business process management solution helps businesses create workflows and processes, manage tasks, share files, create SOPs, and generate automatic deadline reminders.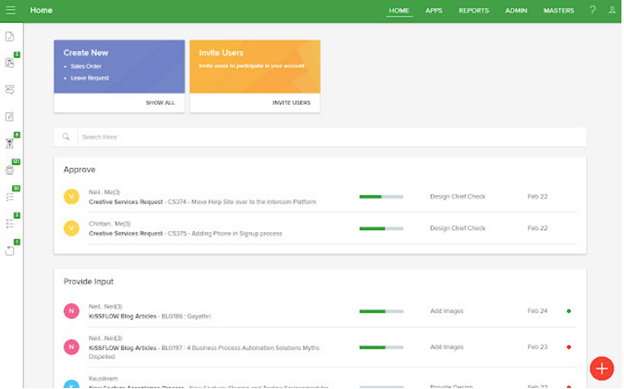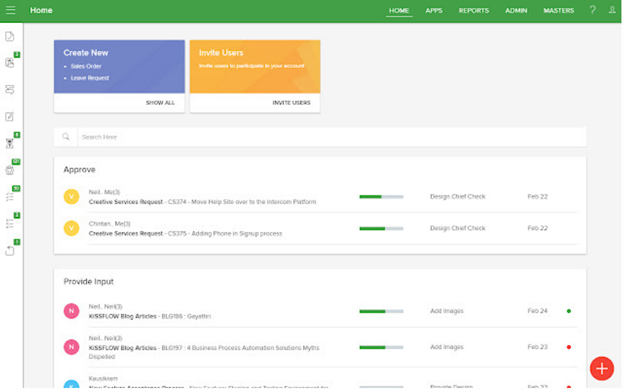 Features of Kissflow
Advanced reporting supported
Unique 5-step app wizard incorporated
Zapier support for SaaS integration
Collaboration tools incorporated
Hands-off workflows
Activity dashboard
File sharing tools
Multiple templates available
Pros of Kissflow
User-friendly
Simple interface and stable functionalities
Excellent software for process improvement
No coding is required when setting it up
Allows the processing of work in a paperless way
Cons of Kissflow
Several APIs and integration are still in progress
The platform does not have an offline mode for users
It is pricey for organizations with a large number of users
The process modeler does not use standard modeling notation
The exported form appearance lacks good aesthetics
Kissflow Pricing
Kissflow offers a free trial. But its pricing plans start at $10 per user per month for Basic. To use the Enterprise version of Kissflow, you may have to reach out for pricing details, since it is a tailored solution.
Tallyfy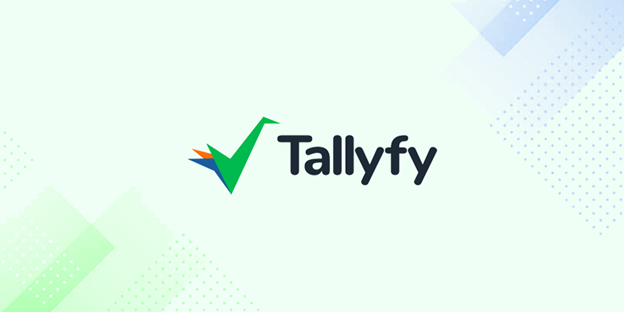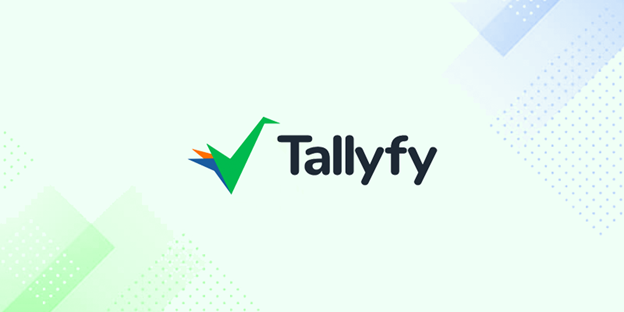 Tallyfy is a workflow software that allows you to automate and document all recurring processes within your organization. It helps to monitor multiple processes in real-time on a visual and simple dashboard. Tallyfy also works incredibly well for client-facing and internal workflows.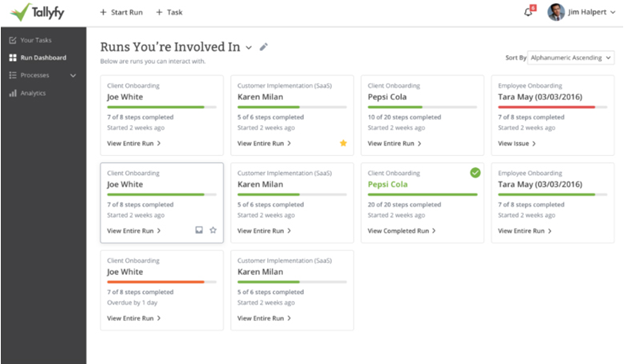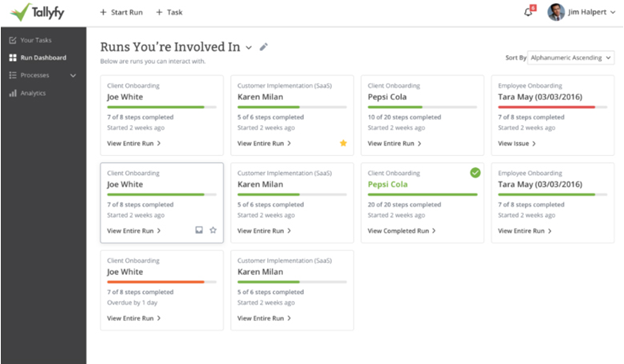 Features of Tallyfy
Real-time workflow tracking
Multiple views of your data in charts, tables, or in a hierarchy
Create client-facing workflows that include potential keys and ongoing tasks
Business process automation
Task management tools
Third-party integration
Automation and workflow management
Pros of Tallyfy
User-friendly
Robust tool for storing multiple business processes
An excellent method of formalizing one's standard operating procedures (SOPs)
The software makes it easy to create forms for routing and collecting data via numerous workflow solutions
Easy to set up and integrate
Cons of Tallyfy
The customization of the platform's user dashboard is severely limited
Every workflow must be built in-house as the platform lacks pre-built process automation templates that can be used across companies
User dashboard customization is limited
You cannot search for steps within a template
Pre-built process automation templates are not available
Tallyfy Pricing
Tallyfy comes with a free trial to get you started. The pricing starts at $5 per user per month and you can get more features at additional fees and on request.
ProcessPlan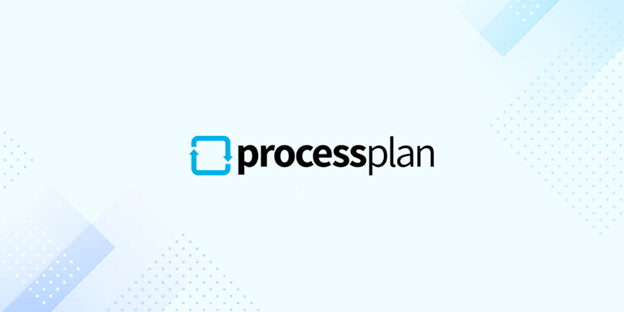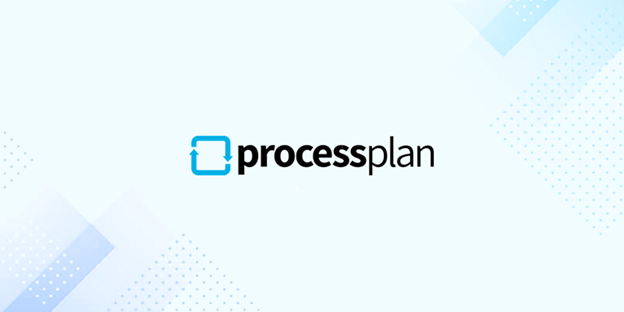 ProcessPlan is a process or workflow management tool that is powered by artificial intelligence. It provides a simple and intuitive way to capture, design, assign, and monitor workflows. It contains a variety of features that allows you to follow the progress of workflows, share your process with others, and visualize the status and conditions of workflow items. ProcessPlan also comes with a mobile app that enables you to manage and view any workflow on your device.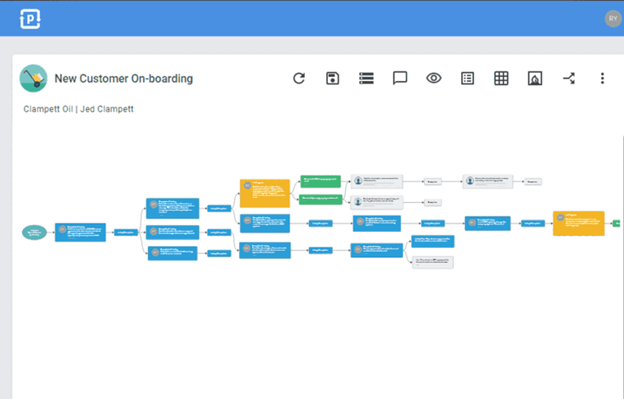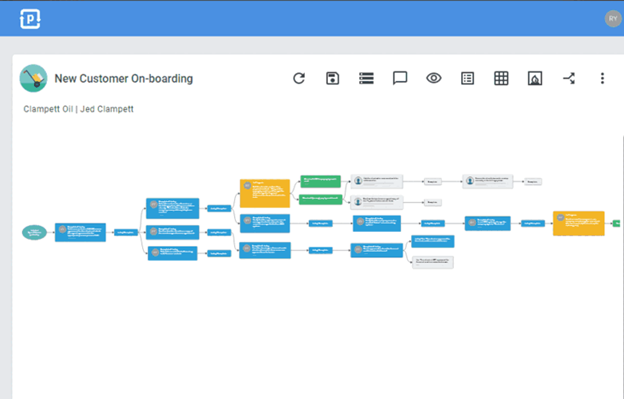 Features of ProcessPlan
Workflow/task automation
Document workflow
Editable process template
Third-party API integration
Report generation
Process creation and management tools
Smart time tracker
Pros of ProcessPlan
Enables the digitization of workflows and for going paperless
Easily create new workflow tasks with drag-and-drop
Schedule tasks based on timestamps or manually input time values
View all team members' assignments in real-time
The platform is available in six languages
You can assign a team member to multiple tasks or assign him/her to individual ones
Cons of ProcessPlan
Does not have the capability to create complex workflows using conditional statements
Does not have an activity dashboard to see all team members at once
The visual flowchart appears only in design state and is not available within processes created
Limited customizable features
Users have complained that it has a steep learning curve
ProcessPlan Pricing
ProcessPlan has a $19 monthly plan per user with a 30% discount for the yearly payment. They also have an Enterprise plan, but you would need to reach out to get a custom quote for that.
Flowmingo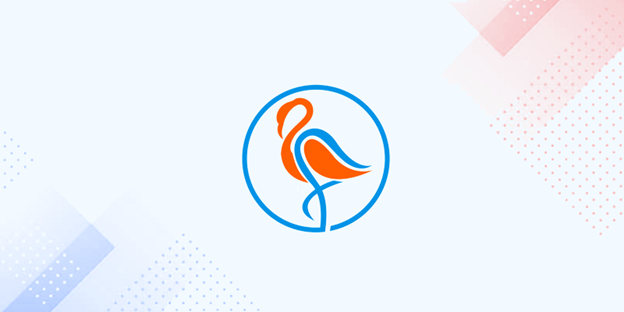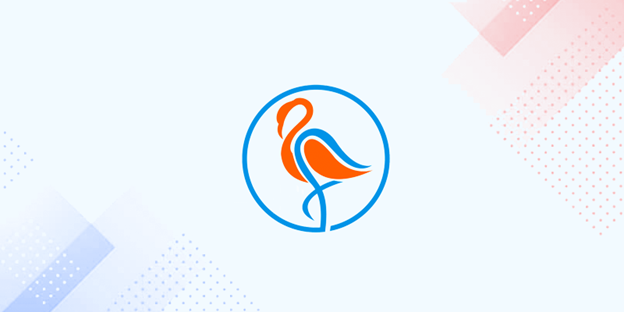 Flowmingo is a business process management platform that organizes one's tasks and employees' efforts to make them more efficient. It helps to save time by organizing tasks into projects and assigning employees to specific tasks or giving them sets of similar tasks. This way, they can spend their time on work that needs to be done right now instead of on work that won't have any result for days or weeks to come.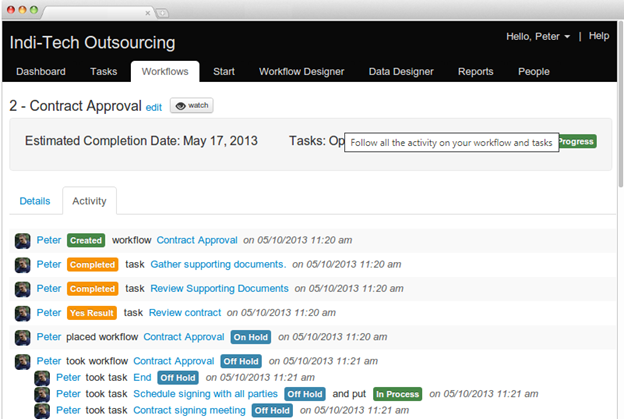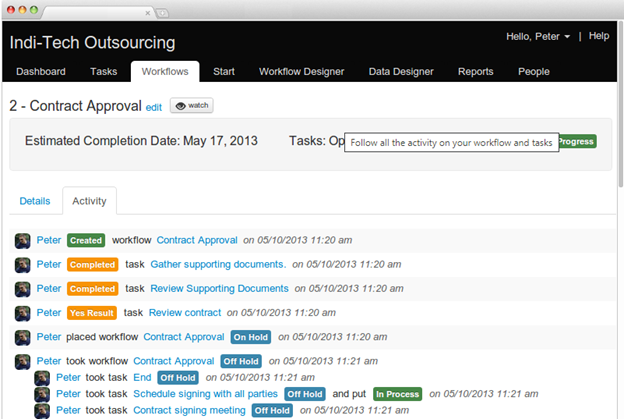 Features of Flowmingo
Drag-and-drop designer for workflows
Widget for assigning tasks
Actions and alerts for task management
Invoices for billing and tracking expenses
Complete audits trail
Editable templates
Project management tools for organizing and tracking projects
Time tracker and expense manager for keeping track of time spent on specific tasks and expenses.
Pros of Flowmingo
Helps manage employees' work to enhance efficiency
Feasibility to manage tasks as a project
Integrates with the most popular ways of communication, like email, Facebook, and Twitter
Gives a clear overview of all your projects and tasks in just one place
Allows you to allocate work to the employees available at that moment, in real-time
Sends out real-time notification alerts to team members
Cons of Flowmingo
The app has only one design, which is a little boring
The interface could be better optimized to prevent the database from slowing down when a lot of data is saved
The app tracks progress toward a goal and not specific tasks
Not suitable for very complex processes or workflows
Flowmingo Pricing
You can get started with Flowmingo using the 30-day free trial. Pricing plans are as follows:
Basic plan: $49/month for up to 5 users
Professional plan: $69/month for up to 25 users
Premier plan: $129/month for up to 50 users
Pipefy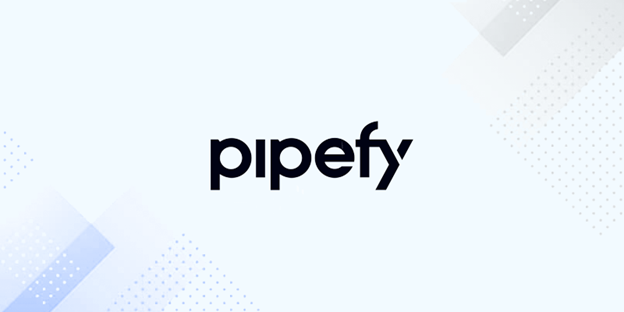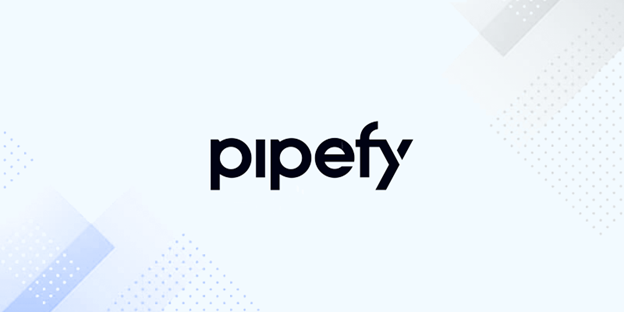 Pipefy is yet another business process management tool for business owners. It has been designed to be innovative and interactive, allowing businesses to cultivate and implement workflows from a variety of devices. Unlike other BPMs, Pipefy offers an enterprise-grade dashboard that caters to scalability, security, customizability, and flexibility.


Features of Pipefy
Cross-platform capability (PC, MAC, BUSH, Linux)
Scalable platform
Supports up to 10,000 users on a single machine
Secure and reliable data center (PCI DSS compliant)
Business process automation
Employee database
File sharing capability
Real-time notifications
Pros of Pipefy
Highly customizable and flexible, with a set of features that can be customized based on the business requirement
Supports multiple languages (workflow templates in Spanish and French)
Pipefy comes with a free trial to evaluate the software
Workflows in place that can be easily edited and revised
Allows you to develop and manage processes from the ground up
Cons of Pipefy
Gets good reviews for its intuitive interface, but some users are experiencing problems when it comes to uploading large files
The app has only one design, which is a little boring
Templates created cannot be used across different pipes
It is not easy to query databases created on Pipefy
Exporting a database from Pipefy is not possible
Appian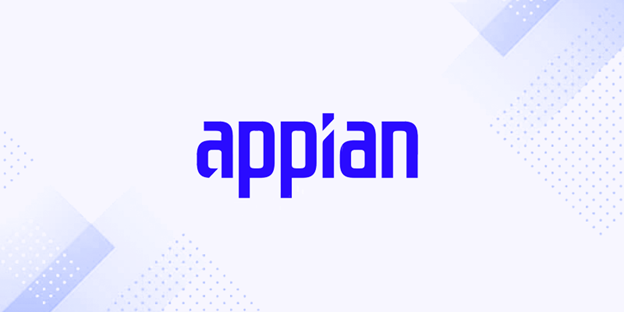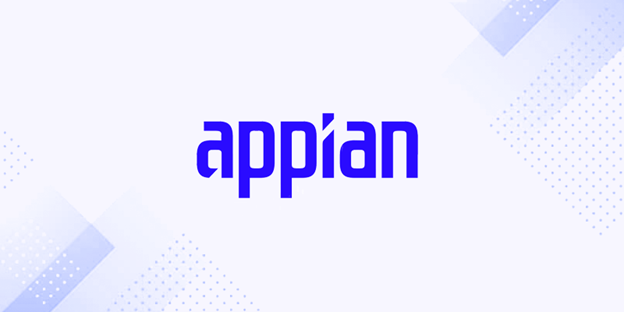 Appian is a cloud-based software platform that makes it easy to build, customize, and configure processes in the cloud without ever leaving your browser window. Using drag-and-drop features, Appian is easy to use, requires a minimum of technical expertise, and can be done from any device with an Internet connection. Appian is great for entrepreneurs and power users.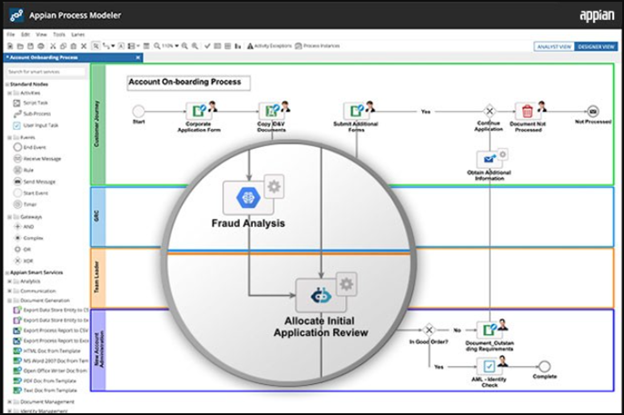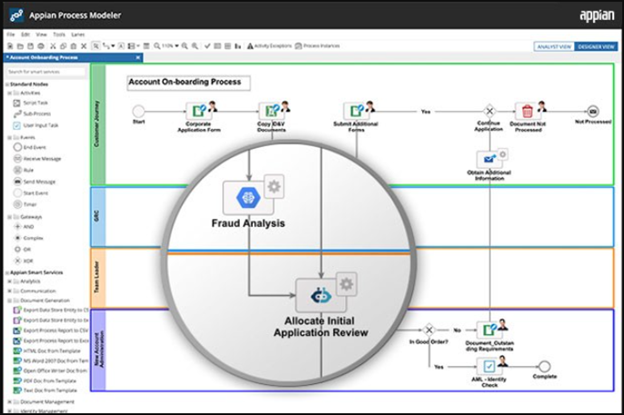 Features of Appian
Process automation
Customizable platform
Connect to apps and software
Ongoing training and support
Audit logs and data analysis
API integration supported
Real user monitoring (RUM) monitors and triggers alerts
Pros of Appian
Manage your entire software platform in one place
Can be customized to meet your exact application's needs
Interactive resorts for business analysis
Great search capabilities
A turnkey platform for custom solutions that extends the architecture of Appian
The user interface is easy to learn, and you can start using the platform right away with little or no training
Cons of Appian
There is a learning curve to understand how the system works
Appian is expensive for the number of features that are included
The user interface is not so great
Version management is not very flexible
The reporting interface is not visually appealing
Appian Pricing
Appian has a free trial with the paid plan starting from $75 with different levels of customization. There are additional features that can be obtained by requesting a quote.
Manifestly Checklists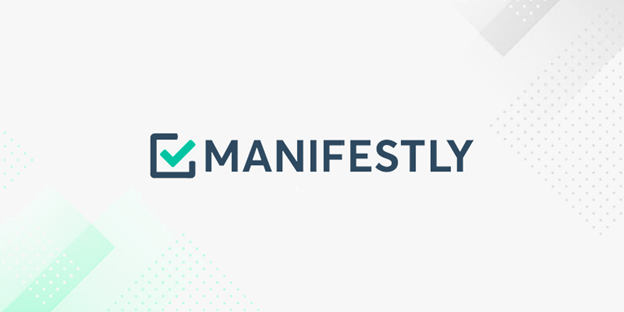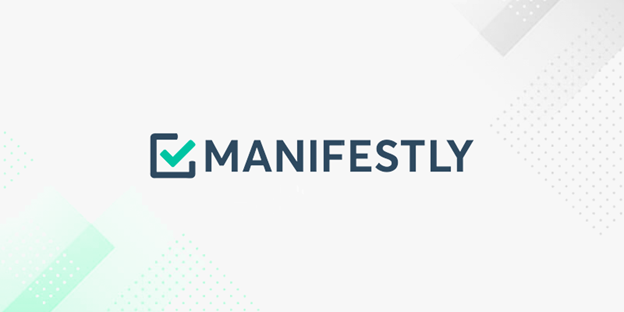 Manifestly Checklists is a cloud-based process management platform. It allows your team members to know precisely the recurring tasks assigned to them, when the tasks are due, and how they are supposed to do them. It also allows you to collect data, assign recurring workflows and processes, track due dates, and customize your dashboards to ensure your team no longer misses any vital deadline.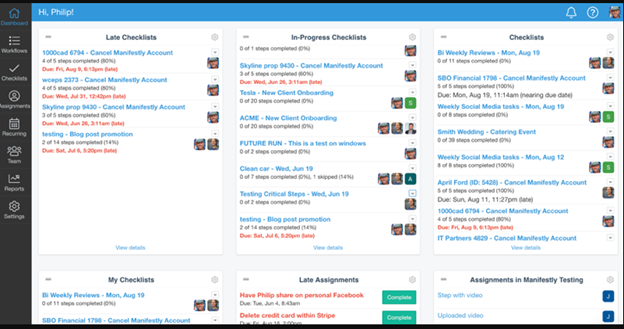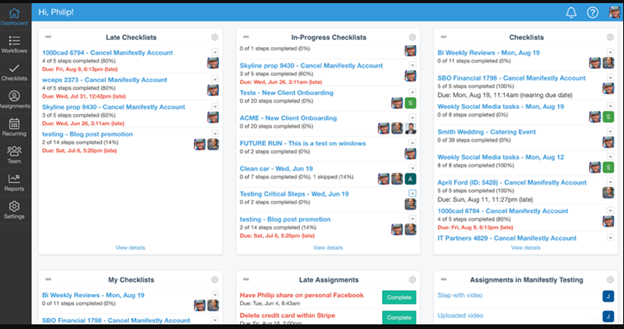 Features of Manifestly Checklists
Orientation workflow management enabled
Percent-complete tracking supported
Approval process control incorporated
Collaboration tools
Document management tools
Task board view
Process automation
Process change tracking
Pros of Manifestly Checklists
A clean, user-friendly browser interface
The mobile app is available and allows productivity for those on-the-go
Flexible and intuitive to use
Makes to-do lists easy to prioritize and curate
Easy to set up, and works on computers, phones, and tablets
Cons of Manifestly Checklists
Editing the checklists requires too many steps
Integrating with Slack is not seamless and can be buggy
The checklist workflows do not update immediately
It does not display due dates for tasks within a checklist—you only see the due date for the checklist
Does not display the progress of processes
Manifestly Checklists Pricing
Manifestly Checklists has a free version and allows users to also take a free trial. Regular pricing starts at $8 per user per month for unlimited workflows, recurring checklists, data collection, and more.
Metatask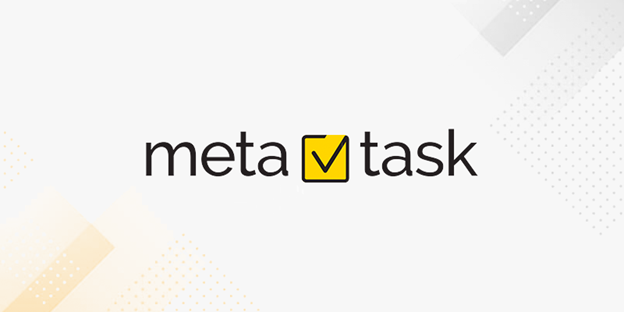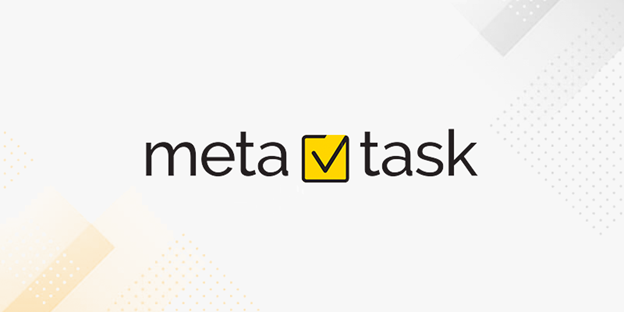 Metatask is a flexible workflow and business processes management software that streamlines and simplifies the way organizations manage and control all their internal processes so that multiple teams can carry out repetitive tasks efficiently and consistently.
The software allows you to define your business's internal processes as nothing but a simple list instead of several BPMN diagrams and complex flow charts.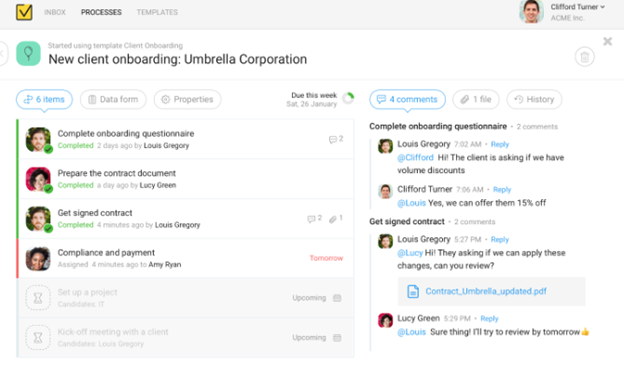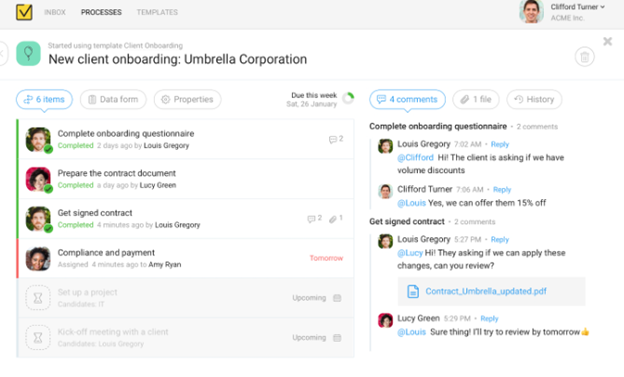 Features of Metatask
Approval workflows
Process templates
Dynamic tasks assignment
User selection form field
Processes dashboard
Business calendar
Pros of Metatask
Integrates seamlessly with other popular apps
Real-time communication features are available
Users will always be on top of their organization's internal processes
The intuitive workflow management feature allows you to handle complicated workflows—with charts and BPMN diagrams—effortlessly
Specific processes and tasks can automatically be forwarded to qualified personnel for quick perusal.
Team members can only gain access to the next assigned task after completing their current task
Cons of Metatask
Adding files connected to specific tasks and sharing them with team members is not supported
There is no mobile application
Deleted processes cannot be restored
No single sign-on settings allowed as a part of a company account configuration
Report generation is available only to users with "administrator" role.
Metatask Pricing
Metatask offers affordable and simple pricing. The BPMN software offers a 14-day free trial without any credit card required. Metatask pricing starts at $5 per user per month. Get additional pricing details by contacting the vendor.
ProcessKit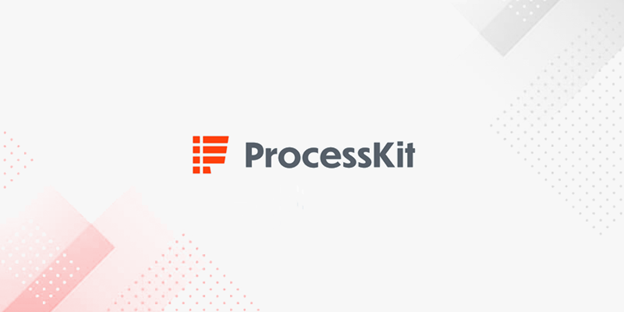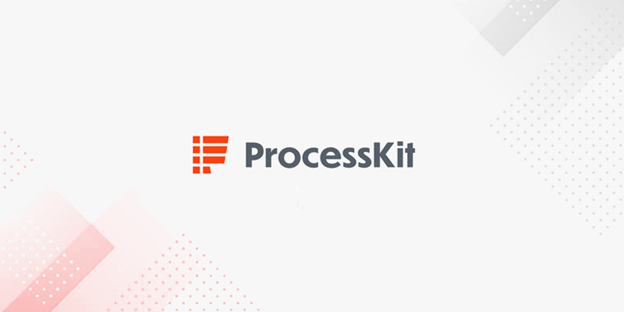 ProcessKit is a platform for process management, and its strength lies in team management. It is a completely web-based tool that does the job of a project manager, task manager, and time tracker. It also has a built-in instant messenger that helps connect the team. It is available on desktop as well as on mobile platforms.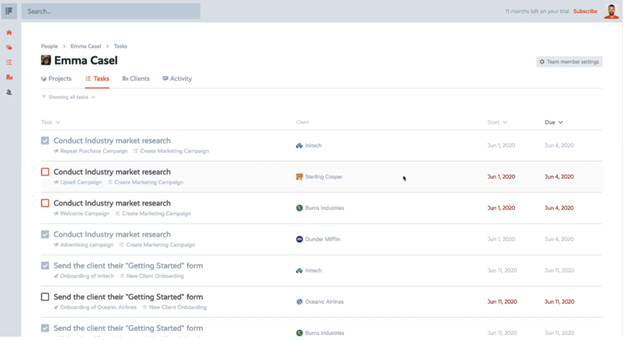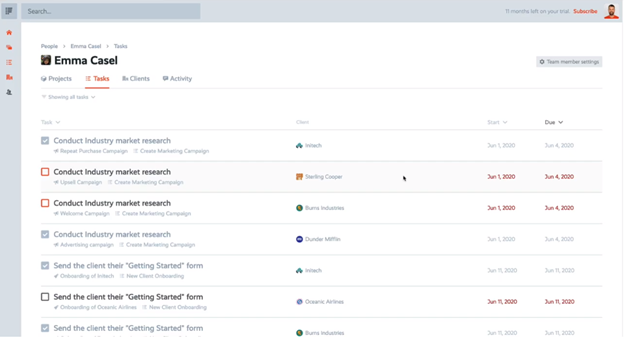 Feature of ProcessKit
Customizable templates
Automatic notification
Progress tracking
Restricted access option to selected tasks
Create reports and dashboards from different views of tasks, comments, and projects
Dashboard creation
Process automation
Pros of ProcessKit
Lets you create projects in different templates and then adapt them based on specific needs
Tasks and comments can be tracked
Flexible structure that allows you to create projects in different templates
It is web-based so you can access it anywhere
Milestone tracking
The platform also integrates with Slack, Trello, Asana, and GitHub
Cons of ProcessKit
Contact for support is only via email
The mobile app is not available for Android yet
The setup is a bit tricky, especially for a first-time user
It does not have a desktop version
You have to build your processes from scratch within the platform
ProcessKit Pricing
ProcessKit is free to try and has an all-in-one monthly fee of $49.
Now that we have seen the top 10 Process Street alternatives, our number one recommendation goes to SweetProcess. It serves as a befitting alternative for Process Street to help you transform and grow your business.
Its features are highly customizable and the platform can serve a wide variety of industries. You can check it out now with the 14-day free trial to get a feel of the platform
In the next chapter, we'll take a closer look at what you can achieve with SweetProcess.
Chapter 3: How SweetProcess Can Help You Transform Your Business Process Management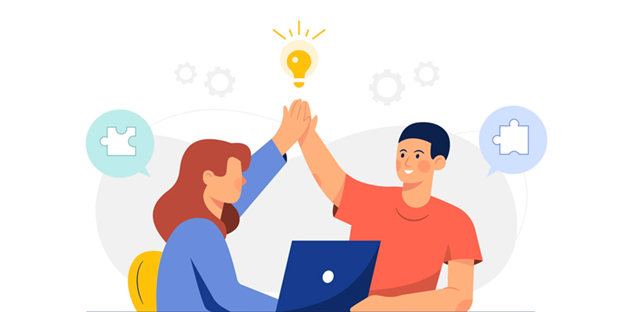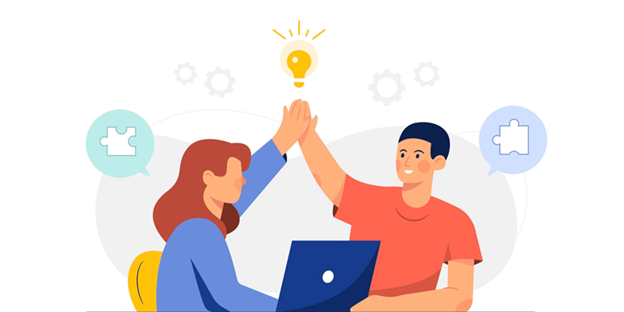 Despite all the Process Street alternatives out there, SweetProcess has proven to be the last resort for many businesses, and once they sign up they hardly ever look elsewhere.
SweetProcess even comes with an employee-training software solution that significantly employs standard operating procedures documentation to establish day-to-day processes for users.
This means that whenever such users want to train new employees for a particular procedure, the system interactively guides the new employees.
SweetProcess allows you to document every task by outlining each relevant step and arranging them all in a checklist. As the new employees go through the same process, the software will track all progress and check off every task as soon as they are completed.
Several businesses have been using SweetProcess to simplify their processes and have had great results.
MiPA, a virtual PA (personal assistant) support and a call answering service provider, has been growing rapidly in recent years, and the company was looking to streamline its business processes to support even more growth. One of the key initiatives was to improve communication and collaboration between departments.
To that end, Emma Mills, the owner of MiPA, implemented a new messaging system using SweetProcess. It allows employees to easily share files and messages. The system is already proving to be a success, as employees can communicate more effectively and work together more efficiently.
This improved communication is helping MiPA scale up at a rapid pace, and the company looks poised for continued success in the years ahead.
Another interesting business is Benchmark Wealth Management which was growing rapidly. But with growth came new challenges, like how to keep track of all the processes and procedures that were needed to run the business smoothly. They turned to process documentation software SweetProcess to help them streamline their operations.
The software was easy to use and allowed Benchmark to create and update process documentation quickly and easily. This made it easier for everyone in the company to know what they needed to do, and it helped ensure that everyone was doing things the same way. As a result, Benchmark's operations ran more smoothly than ever before.
When TechQuarters was founded, the two co-founders were determined to make it a success. They had a great idea and the drive to make it work. However, they quickly realized that to grow and be successful, they needed to create effective business processes and procedures.
The first few months were tough as they tried to figure out how everything worked. They made a lot of mistakes, but they learned from them and grew stronger. They soon developed efficient processes for marketing, sales, customer service, and product development and adopted SweetProcess to carry the entire team along. This helped them overcome the challenge of having tribal knowledge within the company. Everyone knew what needed to be done and how it needed to be done. This allowed them to focus on growing the company knowing that they have a reliable and empowered team.
Businesses of all sizes can use this platform to support the existing process and begin the journey to growth and transformation. Get started with SweetProcess today with the 14-day free trial to explore this powerful platform.
SweetProcess can be used for:
Documenting procedures
Implementing policies
Task management
Knowledge base creation
Process map creation
Image editing
Combining multiple procedures into one
It can serve as an all-in-one solution that is within reach in terms of pricing. Go ahead and sign up for the free trial to have a feel for the platform for your business process management.
Conclusion
As you can see, SweetProcess is capable of serving as a worthy alternative to Process Street. SweetProcess has some features that are structured to grow and simplify your business process management, making it one of the best Process Street alternatives out there.
It has business process management tools used extensively in many industries today.
The interface is easy to navigate and has surpassed the expectations of most users. You can get started with the 14-day free trial to test the waters and see how it can serve your business needs.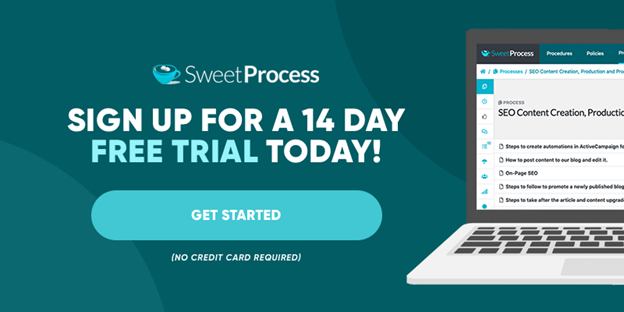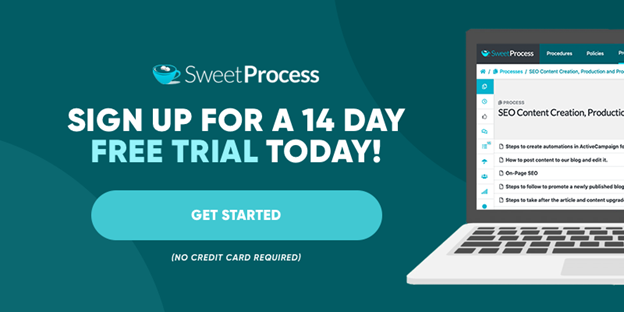 Get Your Free Systemization Checklist

5 Essential Steps To Getting a Task Out of Your Head and Into a System So You Can Scale and Grow Your Business!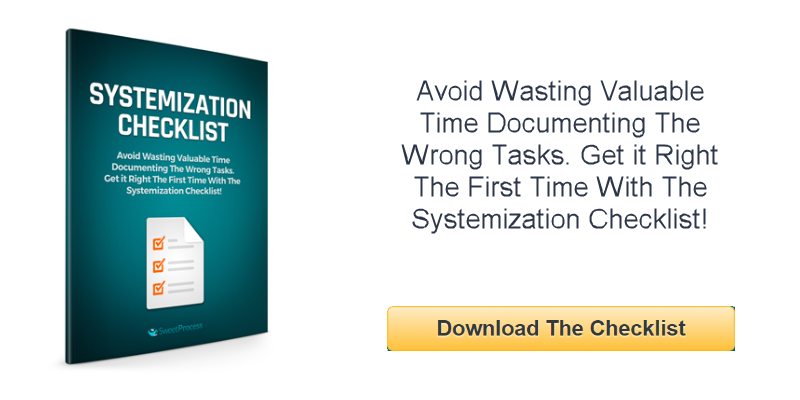 4 responses to "Top 10 Process Street Alternatives for Effective Business Process Management"