What is the Best CheckFlow Alternative? 9 Options For Business Process Management
Last Updated on May 19, 2023 by Owen McGab Enaohwo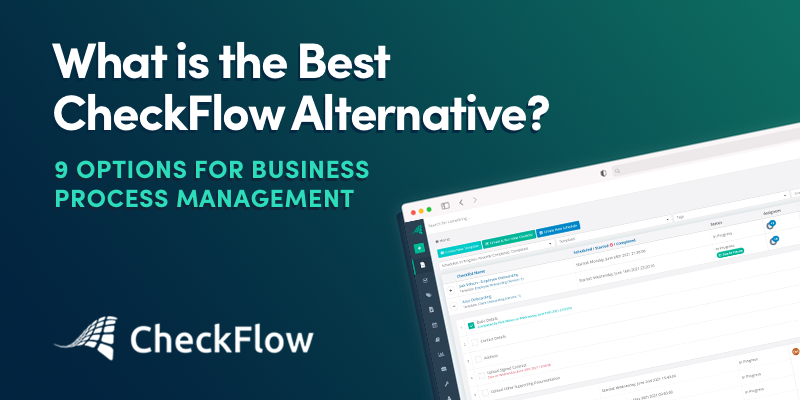 Businesses today are increasingly adopting tools that make process management simple. With different departments to run, remote teams to manage, and multiple tasks to monitor, managers and business owners need simple ways to manage and automate their procedures, reduce the workload, and streamline the company processes.
CheckFlow is a business process management tool that attempts to provide a solution. This platform builds, maintains, and evaluates the team's workflows and processes using powerful and collaborative checklists. However, there are critical process management needs that this tool does not meet. Because of this, companies are looking for alternatives.
So what are some of the problems with CheckFlow? Users can't create independent tasks using this tool; therefore, it's hard to write a to-do list. Additionally, the users can't see all the tasks when they need to track the workload.
Furthermore, if you need custom integrations, they come at a price which can be expensive for smaller businesses.
To avoid all these problems with CheckFlow, opt for other market alternatives with better features and benefits for your business. In this article, we'll look at the top nine CheckFlow alternatives to use for business process management, their pricing structure, pros and cons, and features.
Process Street
ProcessKit
Metatask
Kissflow
ProcedureFlow
Trainual
Tallyfy
beSlick (Process Bliss)
However, if you are looking for the best process management software in this list, you should choose SweetProcess. This tool helps businesses automate their processes, improve communication and collaboration, and improve accountability across their organization. To get started, sign up for the 14-day free trial. No credit card required!
Table of Contents
Why Do Businesses Have a Problem With CheckFlow?
What Are the Top 10 CheckFlow Alternatives?
The Verdict: Which Is the Right CheckFlow Alternative?
Why Should You Consider SweetProcess?
Why Do Businesses Have a Problem With CheckFlow?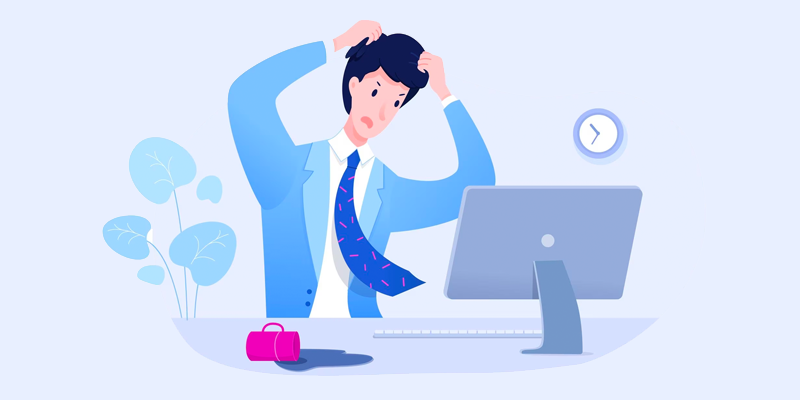 As firms continue looking for process management tools that align with their business, they are realizing that CheckFlow might not be the best fit. The platform is not as effective; therefore, organizations have a problem with its functionality.
Let's look at some of the challenges business owners have with CheckFlow.
You cannot create tasks that are independent
According to reviews on GetApp, users don't have a way to create independent tasks on CheckFlow. Because of this, it's challenging to develop to-do lists for employees using the tool. This is a challenge for most users because the system can't help with assigning and monitoring tasks, which slows down company operations.
Users can't see all the tasks
An ideal software makes it easy for users to view and monitor all their tasks from the dashboard to track the workload. When this feature is in place, every team member and manager can keep up with the progress of each job, improving the company's efficiency.
However, with CheckFlow, this is not the case. This is a big problem for companies that have remote teams in different locations working on the same project. Users would like to have the ability to look at all the tasks in the form of a calendar to see when the workload is at its peak.
Custom integration comes at a fee
CheckFlow offers two pricing plans: Business at $10 per user and Enterprise at $18 per user. Although the Business plan comes with multiple helpful features, you have to pay more for custom integrations.
For instance, you have to go for the Enterprise plan to get a dedicated database, direct read-only access to your database, a dedicated success manager, top-level priority support, onboarding consultation, and custom development resource. Therefore, you have to spend more if you want to get more services and features for your business.
What Are the Top 10 CheckFlow Alternatives?
If you are looking to switch from CheckFlow, you need to look for a tool that integrates easily with other business systems, with the key features and capabilities for effective process management. While there are several programs in the market today, here are the ten alternatives that offer similar—and better—features than CheckFlow.
SweetProcess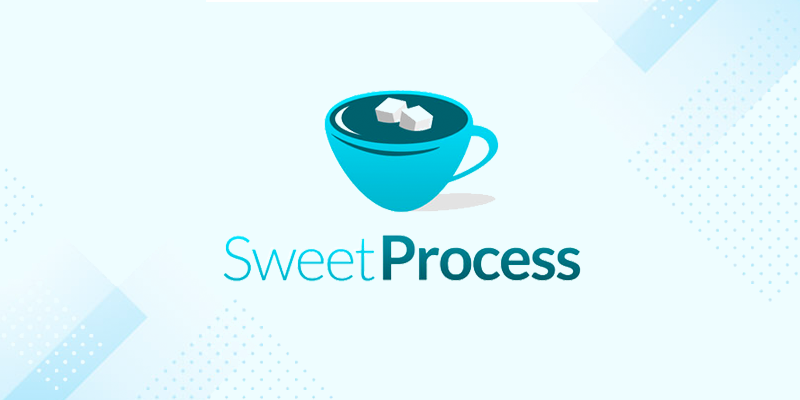 SweetProcess is a tool that you can use for process management in your business. You can rely on this cloud-based software to document procedures and manage tasks. Additionally, SweetProcess allows you to focus on growing the business because all the tasks and processes are handled from a centralized location.
It can save you time on repetitive tasks because the system documents all company information and knowledge bases your employees need to execute their tasks. The SweetProcess checklists allow your team to access information from anywhere.
Unlike CheckFlow, you get all the features and integrations once you sign up and pay for the service. SweetProcess has an efficient and simple user interface, making it ideal for new users. All the details about the pricing, how the platform works, and features are on the homepage. As a business owner, you can use it for new employee onboarding, financial planning, customer support, or product development.
To try out SweetProcess, you can start with the free 14-day trial period.
Features
Create a public or private knowledge base
Email and phone support
Two-factor authentication
Single sign-on system
Team management
Collaboration in real time
Users can see the version history
Integration with over 1,000 apps
Data capture
Assign and track tasks
Document the company's step-by-step procedures
Link policies to procedures and processes
Combine multiple processes
Embed videos and files
Image editor
Print documents for offline viewing
How SweetProcess Works
Using SweetProcess is quite simple. Here are the simple steps to follow when using this tool.
Signing Up
To start using SweetProcess, you need to sign up for an account using an email address and password. Tap on the "Try it Free" button on the homepage.


Enter your name, email address and create a password. Remember to accept the terms and conditions and proceed to use your SweetProcess trial period.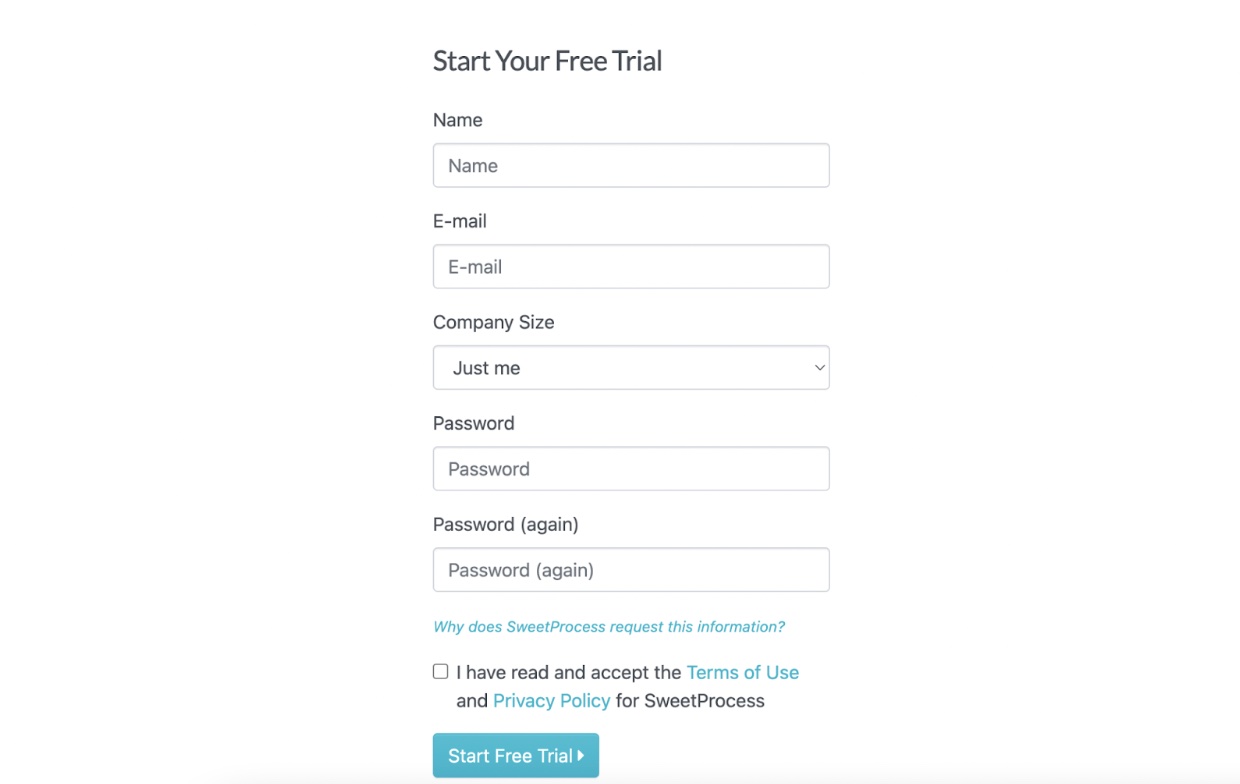 SweetProcess offers new users the option to either take a tour of the tool or proceed to use the tool right away.

Finding Documents on SweetProcess
The SweetProcess dashboard is straightforward. Therefore, the process is quite direct if you are looking for your documents. Once you log in to your SweetProcess account, select "Documents" on the main menu. From this page, you can view all your documents.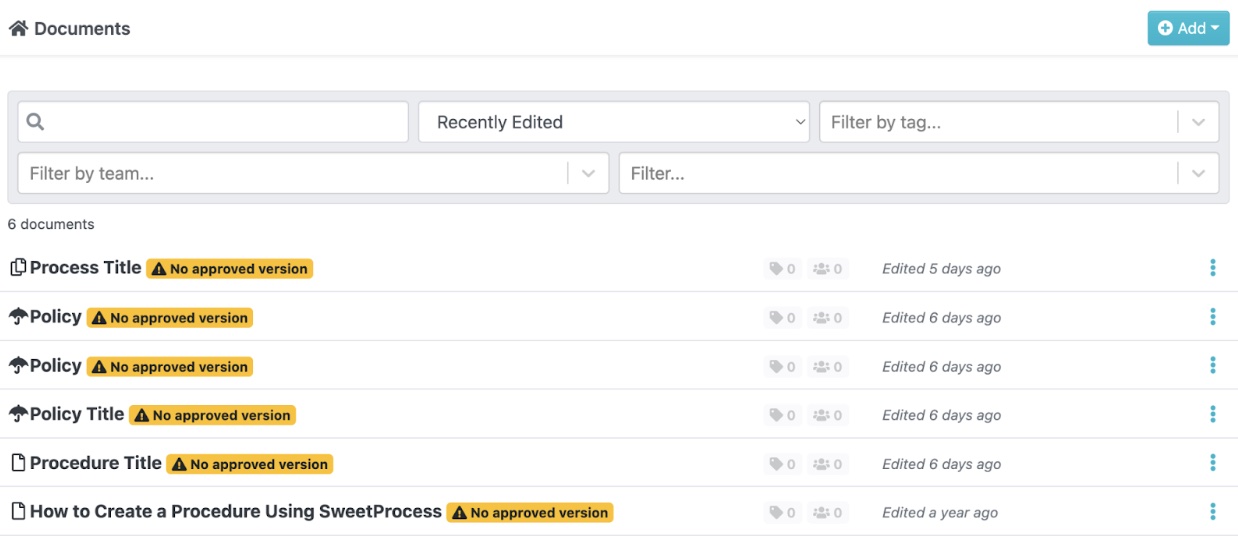 Creating Processes on SweetProcess
If your primary goal is to use SweetProcess for process management, here are the steps to follow to create one.
To create a process, click on the "Processes" tab on the main menu and select "Create Process."

On the next tab, add the title.

Once you've added the title, you can add all the information you need to share on the specific process. Add tags, images, and videos to make the process more detailed.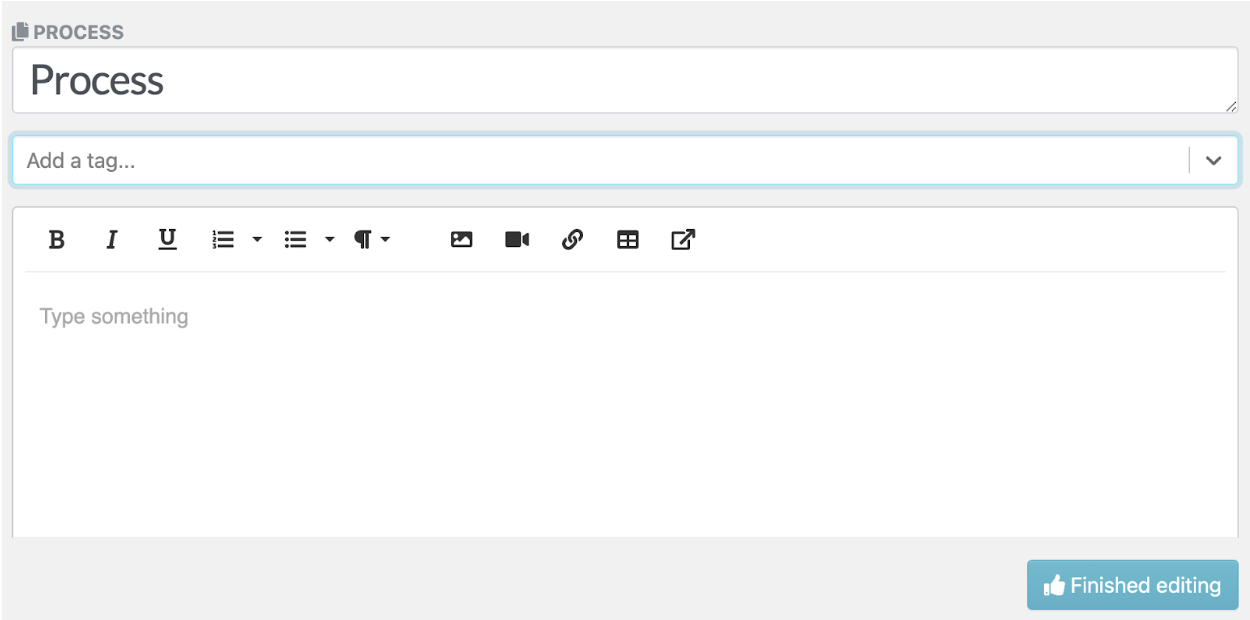 Assigning and Monitoring Tasks
SweetProcess makes task management quite easy. To assign tasks on SweetProcess, click the "Tasks" button on the dashboard and select "Assign Task."

You can also select the team members to assign tasks from the dashboard. To make it easier to track, include the task name, the team member's name, the due date, and the time.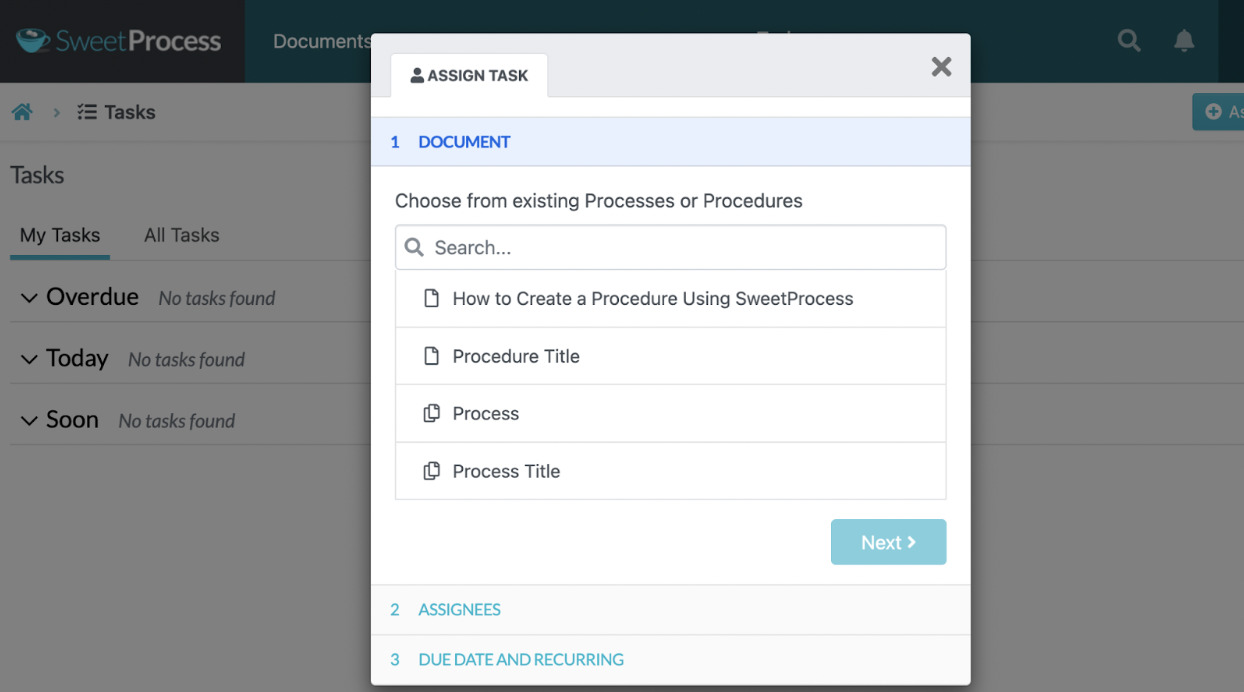 After the tasks are assigned, you can monitor progress. Open the "My Tasks" tab, which displays the tasks that are due soon and what is overdue.

I
mporting Documents to SweetProcess
With SweetProcess, you can import documents and procedures. This ensures that all the team members can access all company information from a centralized location for more streamlined operations.
To import documentation, click on the "Procedures" tab and tap on the down-arrow button to the right of the "Create Procedure" button. Select "Upload document."

A pop-up window will appear next, prompting you to select the document you want to import.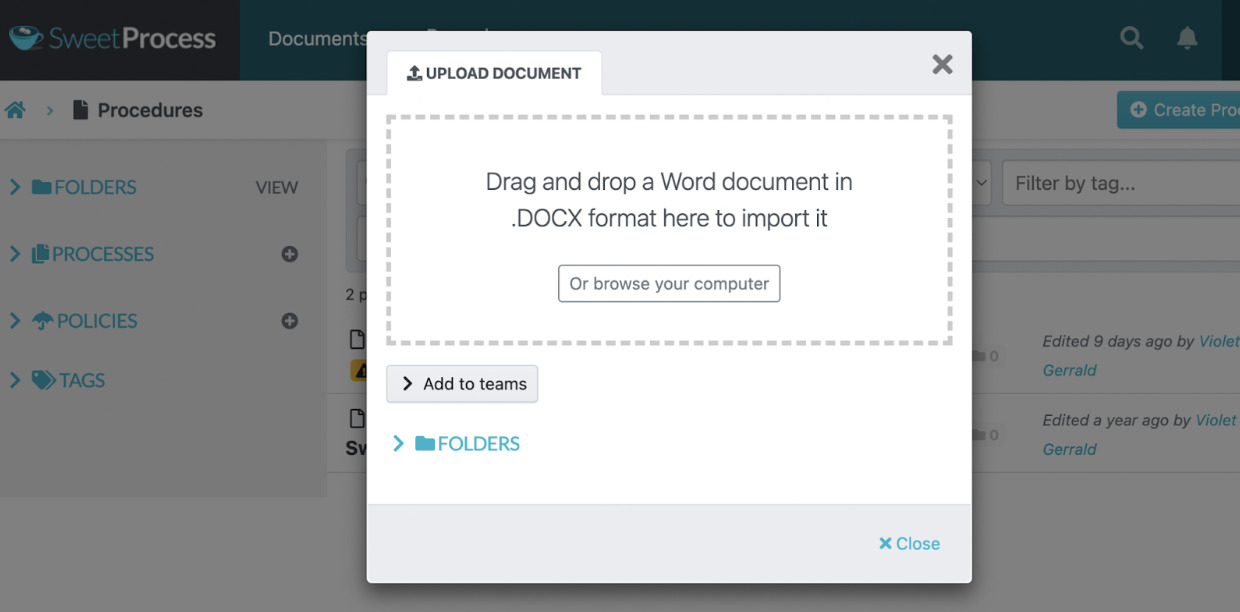 The importation process takes a few minutes to complete. Once the process is complete, you can preview it and approve it for use in your business.
Exporting Documents From SweetProcess
You can export documents using SweetProcess by following simple steps. Tap on the "Documents" tab on the dashboard, and select the document you need to export by clicking on the three dots on the right side.
Tap the "Export" button and choose whether the document format should be PDF, Word, or HTML.

Pricing
SweetProcess has a unique payment plan; you only get charged for team members using the software. There are no multiple prices and membership levels; therefore, all features are available on the same subscription plan.
To use SweetProcess, you'll need to pay $99 per month for a team of twenty. SweetProcess will charge you $5 per month for each additional member. However, you can bring the cost down by choosing the annual option, which costs $82.50 per month, saving your costs by 16.67%.
Once a member becomes inactive, you won't be charged. To make the deal better, SweetProcess offers a 30-day money-back guarantee when you feel that you are not getting any measurable improvement from using this software. Before starting, you can use the live demo and sign up for the free 14-day trial.
Pros
SweetProcess is easy to use. You can navigate through the platform without any challenges.
It comes with a free 14-day trial period. Users don't have to provide a credit card.
SweetProcess supports remote working because of the collaboration tools.
Little to no learning curve. Once you sign up, you can start managing processes right away.
Fair and transparent pricing structure.
SweetProcess integrates with different third-party applications.
The process management is a perfect fit for different types of businesses.
Process Street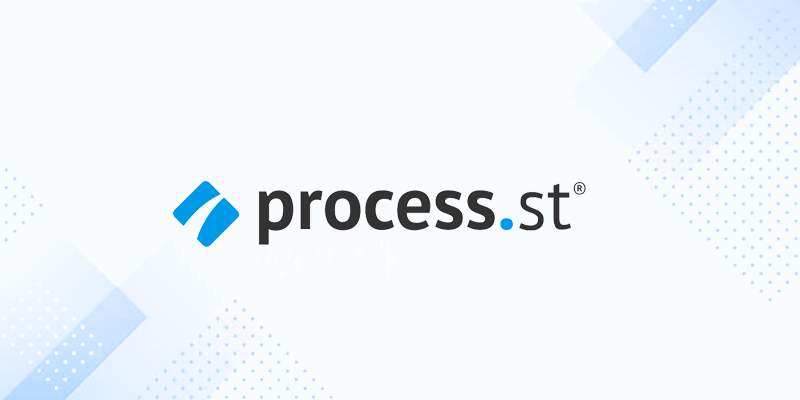 Process Street is a cloud-based process management software that helps businesses manage and automate their workflows. It's an effective solution if you are looking to organize recurring checklists, improve productivity, and boost flexibility in operations. Process Street is an ideal CheckFlow alternative because it directly integrates with over 1,000 apps.
With Process Street, you can move your work forward faster with no-code workflows that perfectly match your team's agility. Additionally, you can create custom checklists and workflows from scratch or use templates to make your work easier. This tool is also ideal if you have remote teams. It allows you to manage multiple teams, view all ongoing workflows, and communicate with your team securely.
Features
Data encryption
Drag-and-drop editor
Visual and audio files
Integrates with more than 1,000 apps
Single sign-on
Multi-tiered permission
Documented team knowledge
Activity feed
Create procedure documents in seconds
Conditional logic used to create dynamic workflows
Automated tasks with scheduled workflows
Pricing
Process Street has three pricing plans: Startup, Pro, and Enterprise. The Startup option costs $100 per month and covers five members, whereas the Pro option goes for $415 per month. The Enterprise plan costs $1,660 per month. Before committing to any plans, you can try out the software using the free 14-day trial.
Pros
They offer templates. To make process management easier, Process Street offers multiple templates that you can build on.
No-code platform. Process Street is a no-code platform. Therefore, you can use it even if you don't have any coding experience.
They have a checklist dashboard. The tool has a checklist dashboard that gives you an overview of all your business processes. With this feature, you can track all your tasks.
Excellent integration. You can easily integrate Process Street with other business apps for more efficiency.
User notifications. You can get notifications via email and the app. Therefore, all team members are up to date with their tasks on the go.
Cons
It's costly. The Startup plan is expensive which is not ideal for small businesses.
Limited shortcuts. Some users have encountered problems with limited shortcuts. Additionally, the existing shortcuts are not as comprehensive as those provided by other tools.
Additional features are only available on premium plans. To enjoy Process Street's advanced features, you must pay for the premium version.
User permissions. Process Street users lack full control over some aspects of the system, which can negatively impact workflow.
ProcessKit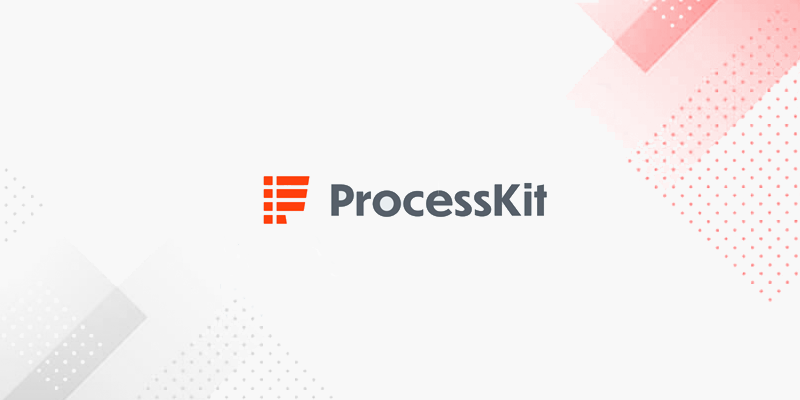 If you are looking for an alternative tool to create business processes, you should consider ProcessKit. Businesses use this process management software for repeatable processes such as new client onboarding, marketing campaigns, client deliverables, and employee onboarding.
ProcessKit has a collection of templates that are ready to use and build on, making your work much easier. With this tool, you can make your client onboarding process repeatable and predictable. The efficient workflow ensures that your new clients are set up for success. In addition, you can use the checklists to track progress at every stage.
Features
Automation
Repeatable process
Delegate onboarding tasks
Client list
Track progress
Pricing
Unlike CheckFlow, which has multiple pricing options, ProcessKit has one single plan at $49 per month. You can also save 20% by choosing the annual plan. You'll get charged $19 per month for any additional team member. Once you pay, you can have up to three team members and unlimited guests. Additionally, you have the opportunity to work on unlimited projects, processes, and tasks.
Pros
Single pricing plan. With ProcessKit, there are no multiple pricing options; all users pay for the same plan and get the same features.
Free trial period. Your business can use the 14 days to test out the software before committing to a paid plan.
It's efficient. If your work is repeatable, ProcessKit saves you time and stress and helps you deliver work consistently.
Flexible app. The app is very flexible in adapting to any process in your business. Additionally, the automation features help you move the work forward without you having to micromanage your team.
Easy to track tasks. ProcessKit sends notifications, updates due dates, and shows specific tasks based on how the project is going, giving you more time to focus on other areas of the business.
Cons
The setup process takes time. Therefore, it is easier to use for those who are experienced in creating and managing processes.
Steep learning curve. If you are a new user, ProcessKit might be challenging to use. You need to be accustomed before building any process.
Costly to add new members. Although the tool has a standardized pricing plan, adding a new member at $19 per month is expensive.
Metatask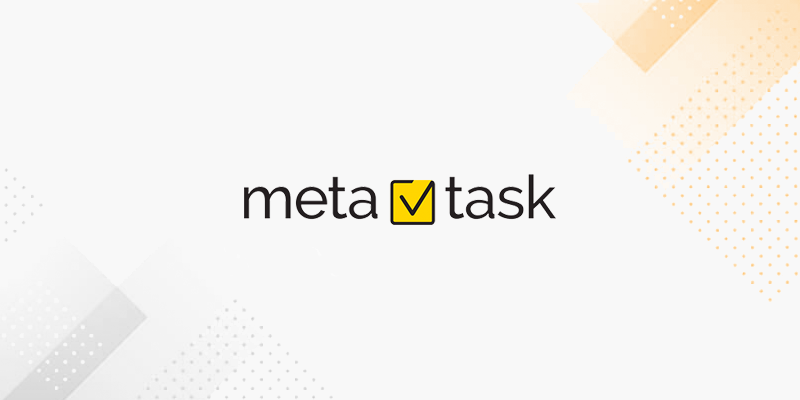 Metatask is a simple tool for complex workflows. With this tool, you can define any process as a simple task list instead of a complicated flowchart. You can use this CheckFlow alternative to make internal processes available to the entire team. It automates any repetitive tasks and eliminates the need for endless email threads and paperwork.
In addition, you can use Metatask to view all active processes. You can easily monitor your team members and track the staff working on each task, what's due and what's overdue. The platform allows you to review all your files, data, and documents in one place.
Features
Process templates
Approval workflows
Reviews
Dynamic tasks assignment
Data forms
User selection form field
Form fields for any type of data
Processes dashboard
Dynamic deadlines
Business calendar
Multi-currency support
Activity log
App integration
Pricing
Metatask is more affordable than CheckFlow because they only charge $6 per user/month for a minimum of five users. With this standardized plan, you can access all the key features. They also have a free trial period.
Pros
Responsive customer support. Metatask's customer support team is excellent and responds fast.
UI is minimalist. Users find the minimalism of the UI makes it so much nicer to look at and use.
It has a variety of form fields. Metatask offers different form fields as the user selector, money, and number fields to cater to more businesses.
Ease of use. All the processes are displayed in a single list, making it easy to track individual tasks as well as unassigned jobs.
Security controls. Metatask is designed with role-based access and security controls, making it easier to manage teams.
Cons
Learning curve issues. According to some users, they had user-experience problems. The tool is hard to figure out and requires training team members.
Missing features. Since this product is still being developed, some features are currently missing.
Too many notifications. Some users complain that Metatask sends too many notifications via email.
No mobile app. Although the website interface works well, some users prefer a mobile app that allows them to set up notifications for all the team members.
Kissflow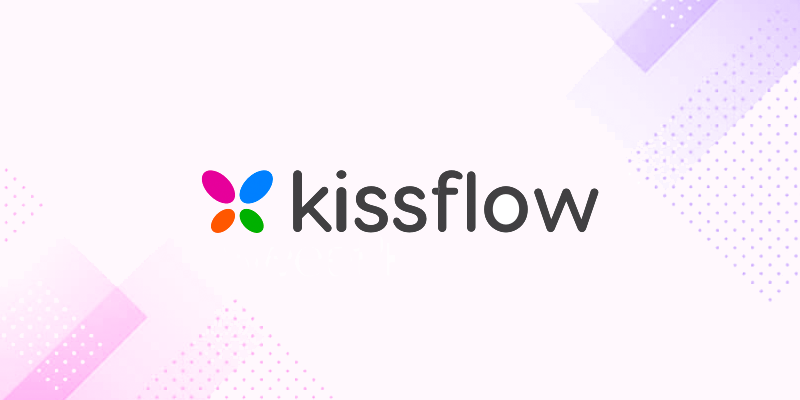 Kissflow is an end-to-end workflow software that supports both structured and unstructured workflows. This is a cloud-based platform that businesses use to manage, deploy and design workflows. As a low-code, no-code platform, it allows organizations to manage business processes and procedures across several company departments.
Anyone on the team can create a task board and an automated process, manage a case flow and conduct project-related discussions. Businesses use Kissflow for approval management, employee recruitment, procurement processes, and customer onboarding. It allows you to manage more work without leaving the platform.
Features
Intuitive work boards
Third-party integrations
Ticketing system
Engaged analytics
Automated process builder
Automated workflow routing
Algorithmic task assignment
Visual form and workflow designer
Enterprise-grade security
Pricing
Kissflow offers three pricing plans: Small Business, Corporate, and Enterprise. The Small Business plan costs $18 for 20 users. On the other hand, the Corporate plan for growing organizations costs $20 per user per month for a minimum of 100 users billed annually. If you run a mid-sized to large company, contact Kissflow for a quote for the Enterprise plan.
Pros
It helps with workflow optimization. This tool will help improve your existing workflow.
Cloud-based services. Kissflow stores your processes and standard operating procedures on the cloud, allowing you to extract them for later use.
No coding experience is required. Your team can use this software even if they don't have any coding experience.
Flexible pricing. You can upgrade to a different pricing plan as the business grows.
It has a mobile app. Business teams can access the software on the go via the mobile app, making it easier to collaborate.
Cons
Migrating issues. If you are exporting your procedures from other process management software, it can cause problems because some might become hard to find.
Kissflow is expensive. The subscription price is high for some companies; therefore, users can choose cheaper tools with the same advantages.
Rigid systems. It might require taking some decisions to higher levels before processes get approved, which causes delays.
Steep learning curve. Users take a lot of time learning how to use the tool for day-to-day operations.
ProcedureFlow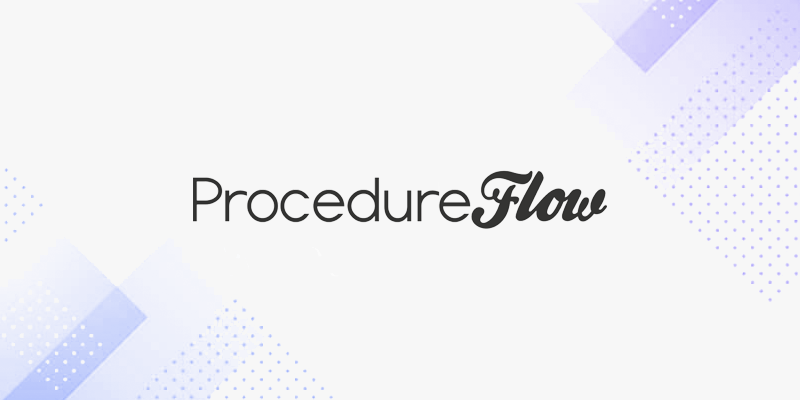 If you are looking to simplify your business procedures and processes, you should consider ProcedureFlow. It helps businesses create a next-generation knowledge base to accelerate employee proficiency from day one. This software allows employees to create, share, follow, and maintain information.
Additionally, ProcedureFlow processes are very visual; therefore, they'll make your employees experts faster. Your business will benefit from ProcedureFlow because the employees get accurate information simultaneously, whether new or tenured employees. They can also refer to a centralized documented process, reducing errors.
Features
Hyperlinked flowcharts
User notifications
Quick reports
Assign permissions and ownership
Standard operating procedures
Simple approval systems
Revision control
Pricing
ProcedureFlow offers three pricing plans: Team, Standard, and Enterprise. The Team plan costs $25 per user per month and is billed annually. The Standard plan costs $27.50 per user per month, while the Enterprise option costs $32.50 per month per user.
Pros
Ease of use. ProcedureFlow is easy to use; therefore, you can introduce it to new employees.
Ideal for remote teams. The features allow for fast, collaborative work by quickly updating new information.
Real-time notifications. Team members get notifications of all processes in real-time, making it easy to track projects and tasks.
Reduced training time by 75%. Your new hires will have a reference point for company information with ProcedureFlow.
Visual processes. ProcedureFlow is quite visual, making it easy for employees to understand the procedures and processes.
Cons
It lacks an autosave feature. If your computer has an issue or crashes when working on a flow, all your work will be lost because ProcedureFlow does not have the autosave feature.
There's no monthly billing. When you sign up, you don't have the option to pay monthly. ProcedureFlow only bills annually.
User permission issues. There are issues with administrative permissions.Due to permission issues, managers or business owners can't configure controls for different roles.
Trainual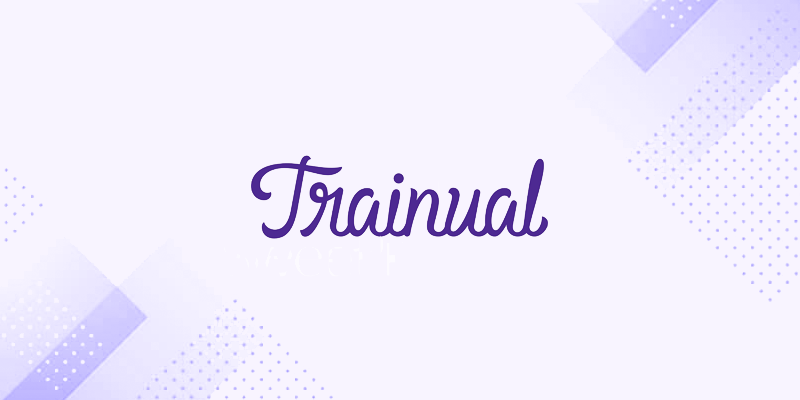 The Trainual business software helps organizations systemize their employment and onboarding system. With this knowledge-transfer platform, you can put together every company SOP, policy, and process for each role in a centralized place. Businesses that use Trainual reduce time spent on training and onboarding new hires because there is a standard playbook that acts as a guide.
Trainual is mainly used by business owners, managers, and human resource professionals. It comes with more than 250 templates to get you started. Apart from training, you can also use the trackable employee handbook to test whether employees have understood the company procedures.
Features
Trackable employee handbook
Organizational charts
Built-in free templates
Integration with other apps
Customer support
Pricing
Trainual offers two payment plans: Train and Scale. The Train monthly plan costs $99 per month for ten people. On the other hand, the Scale option goes for $199 per month and is ideal for companies with 20 team members. Trainual has a seven-day free trial period if you want to test the system first.
Pros
Trainual is easy to use. Your employees won't have a problem using this software during training and onboarding.
They have training podcasts and virtual classes. You can rely on these platforms to train your team if you have remote teams.
It has built-in templates. Trainual has more than 250 built-in templates to help you get started.
Free trial period. If you want to test the system's compatibility with your company, you can use this period.
Trainual is visual. Users can embed videos and images on the system. This makes it easy to track progress during training.
Cons
Limited sharing capabilities. Users find it challenging to share information between team members in the same organization.
It can be costly. Trainual can be quite expensive for some companies considering that it's an ongoing expense for the business.
The premium option has better features. Users have to upgrade to the premium versions to access some of the key features on Trainual.
Tallyfy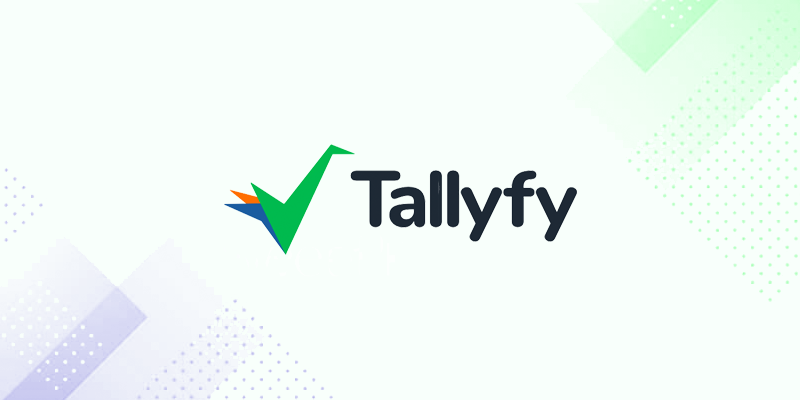 With Tallyfy, you can automate all your tasks and processes without using any complex documentation, coding, or flowcharts. Compared to CheckFlow, Tallyfy integrates with multiple apps and has features that boost the tool's performance.
All employees can track the status of any process in real time on Tallyfy, reducing the time spent sending emails and chats. All your documentation updates in real time, so your employees will always access the latest version.
Features
App integration
Structured fields
Automated decisions
Automated accountability for efficient teamwork
Tracking and assigning tasks
Approval and reject buttons
Commenting features
Pricing
Tallyfy offers two pricing plans: Tallyfy Docs and Tallyfy Pro. Tallyfy Docs costs $5 per member monthly or $500 per person annually for 10 team members. In comparison, Tallyfy Pro costs $30 per person for the monthly plan and $300 per member annually for a minimum of four members. In addition, you can sign up for a 14-day free trial period that comes with unlimited features.
Pros
It's easy to share processes. With Tallyfy, you can share the company processes with all team members and employees.
Free trial period. Tallyfy has a 14-day free trial period; therefore, as a new user, you can test out the software before committing to a plan.
Responsive customer team. In case you need help, you can contact the Tallyfy team via email, phone call, or the website.
No coding experience is required. Tallyfy does not have complexities; your team members can use the tool without using complex flowcharts or coding experience.
It offers real-time tracking. Employees can track the status of the process or procedure in real time, making it easy to collaborate.
Cons
Slow user interface. Some users complain that the Tallyfy interface can be slow, affecting the company operations.
No pre-built templates. Once you start using Tallyfy, you must build all the templates in-house because the tool doesn't have pre-built templates.
UI issues. The website UI is not visually appealing to some users. This type of non-visual interface can be demotivating for some users.
Dashboard issues. The lack of features makes integrating Tallyfy with other business applications challenging.
beSlick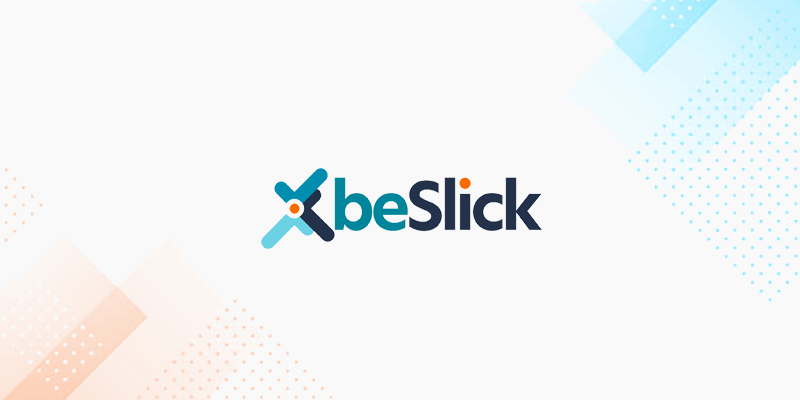 Formerly known as Process Bliss, this software helps teams have the correct information at the right time, knowing exactly what to do. With this tool, you can collaborate with your entire team and be automatically updated with tasks from your business workflows and processes.
beSlick centralizes process and SOP as templates in your searchable library and runs them as task checklists to create consistency. Thanks to this, everyone always knows what to do and how to do it. Additionally, it also shows what has been accomplished and what tasks are overdue.
Features
Customized access controls and permissions
Automated business processes
Audit process management
Multilevel collaboration tools
Compliance tools
Ability to create subtasks
Customizable dashboards
Goal setting and tracking
Pricing
beSlick charges $10 per user per month. If you pay annually, you get two months for free. They also offer a 40% discount on education and charity.
Pros
It helps with task management. beSlick helps users track important and critical processes and paperwork.
Transparent subscription plans. You are aware of what you need to pay before processing any payments.
User friendly. The software is user-friendly, making it easy for businesses to manage their processes.
Stellar customer support. Users can contact the support team for feedback if they need assistance.
Cons
Log-in issues. Sometimes the software has issues logging you in and shows a blank screen which can be frustrating.
Has a learning curve. To fully use the system, your team will need some training.
Fewer features. Compared to other tools, beSlick has fewer features; therefore, users might need another tool for process management.
The Verdict: Which Is the Right CheckFlow Alternative?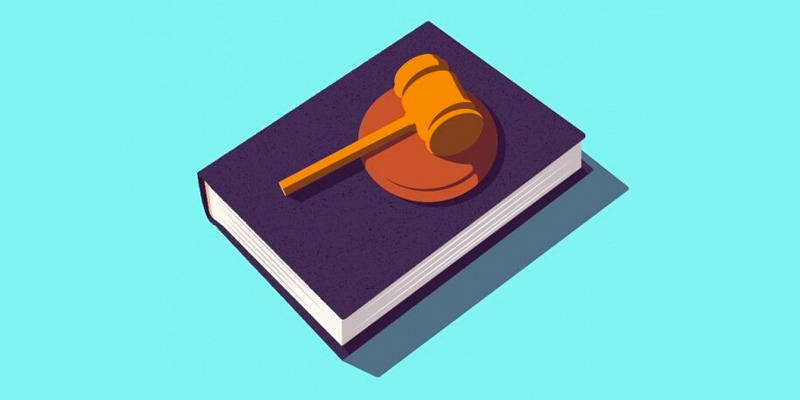 Choosing a business process management tool for your business is simple if you know what you are looking for. Let's look at some of the factors to consider.
The Software's Functionality
The process management tool you choose should align with your company. Take time to evaluate the features and capabilities of the software to determine whether it's a good fit. One of the ways to check this is to select a tool with a free trial period.
The Organizational Needs
Every company has different needs. The right CheckFlow alternative should meet your business needs. You'll need a tool that allows remote access and collaboration if you have offices and teams in different locations.
The Cost
Compare the prices of each tool to ensure that you pick the one that fits your budget. As you select a tool, keep in mind that a higher cost does not necessarily mean that the tool is the best.
Why Should You Consider SweetProcess?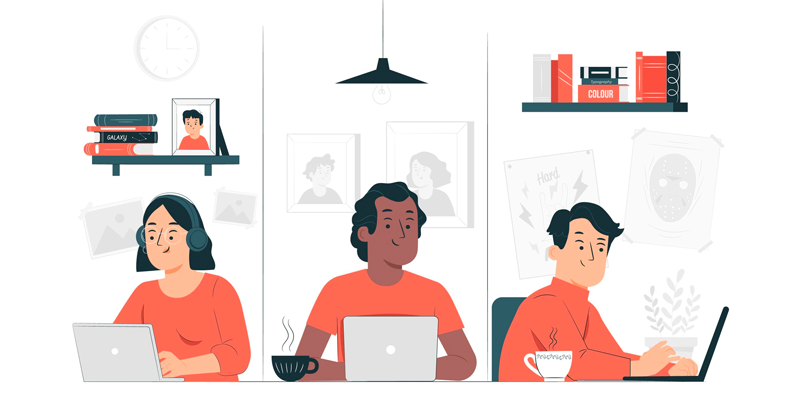 You need a cloud-based workflow management system like SweetProcess for your businesses because you can use it to manage tasks, document procedures and processes, track productivity, and build your company's private or public knowledge bases. With SweetProcess, you can manage all your SOPs in a central place. Here are some businesses that have benefited from using SweetProcess in their operations.
Jamie Ramsden, business intelligence and lean Six Sigma champion at Turkstra Lumber, prioritizes keeping the organization's operations running smoothly. However, Jamie's team wasn't as coordinated, and documenting all their processes on Excel sheets was not as effective. This is why they turned to software like SweetProcess.
After adopting SweetProcess, Jamie noticed that instead of creating many texts, this software had a more visual approach. He says, "SweetProcess automatically makes you a little flow chart as you enter your steps for any process. People understand things differently, and many of our staff really like that if they can get a visual representation immediately."
SweetProcess eases your operations and is also good for your team, especially if they prefer images over text.
Don Houk, the president of Next7 IT, discovered SweetProcess while looking for methods to improve his business operations. He needed a workflow system that could effectively document the company processes for optimal performance. The company was using Microsoft Word documents which led to an indexing nightmare because all their documents got mixed up in the computer.
Due to this mix-up, the team could not easily find information, and there was a lack of accountability which affected operations. Thanks to SweetProcess, Don discovered an efficient workflow system. The company closed the knowledge gap, reduced errors, and improved the onboarding and training process by sharing links to all company processes.
The company now consistently delivers business services and meets all its customers' needs.
Click here to sign up for a free trial of SweetProcess now!
Conclusion
Process management can become more streamlined if you have the right tools. While CheckFlow has some features that businesses can use, it has some limitations. To get the best results, choose one of the alternatives in the market with better integration and features.
If you want to start your journey to simplify your process management system today, sign up for a free trial of SweetProcess today. No credit card required!