The Top 10 Alternatives to Way We Do Software for Your Business
Last Updated on January 19, 2023 by Owen McGab Enaohwo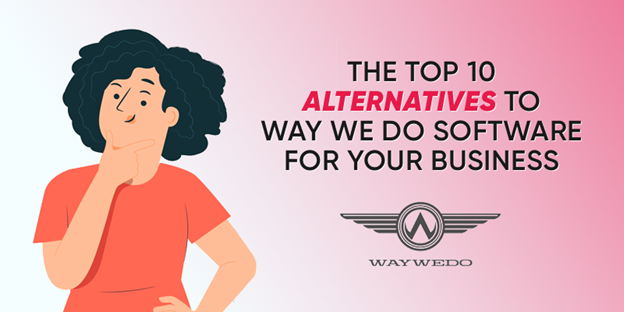 Table of Contents
Chapter Two: Way We Do Alternatives
Chapter Three: How to Choose an Alternative for Way We Do
Chapter Four: How to Double Your Team Productivity With SweetProcess
Conclusion: Which Alternative is Best for You?
Chapter One: Introduction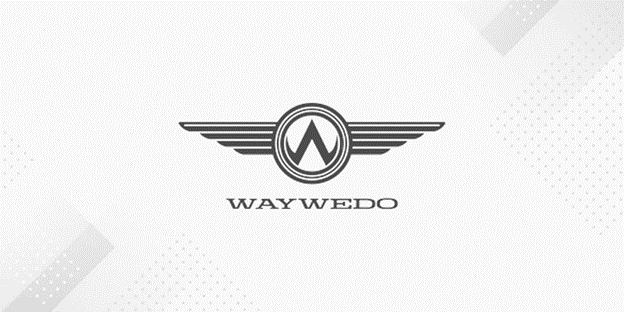 If you're building a profitable business, you need to have a well-structured system in place. This cannot be achieved without adopting standard operating procedure (SOP) tools for the implementation of policies and the standardization of processes and procedures.
There are countless SOP tools in the market but a few of them can be easily adopted by your team without a learning curve.
If you've used Way We Do and it lowers your team productivity, you're not alone.
Previous users of Way We Do have been faced with challenges that significantly reduced their team productivity, hence the need to look for better alternatives.
With Way We Do, there are limited SOP templates that may not fit some user operations. Also, among other deficiencies, Way We Do does not update team members when there's a new update to an existing checklist.
Thus, the absence of these productivity features makes it difficult to enjoy the real benefits that this tool has come to serve.
If you're looking for alternatives that can increase your team's productivity, this guide is for you.
Here are the 10 alternatives and competitors that can completely replace Way We Do for your business.
The number one top alternative to Way We Do is SweetProcess. You can sign up for a 14-day free trial of SweetProcess right now without your credit card.
Why You Need an Alternative to Way We Do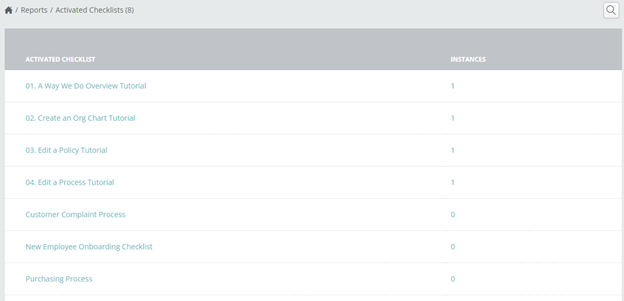 1. Inadequate SOP Templates
One of the most indispensable features of the highly sought-after SOP tools is the template feature. It is the foundation of any great process or procedure for which the SOP software is built. Since Way We Do does not accommodate all its users by providing SOPs that are fit for all operations and industries, it may be time to make a switch.
2. Lack of Acknowledgement and Attestation Feature
Making new updates to existing checklists is inevitable. What's an SOP software if you have to make updates to Checklist A, and then find another way to communicate to your team the updates that have been done to checklist A?
Apart from the extra time and the need for another communication channel, it is also easy for things to fall through the cracks. Ultimately, it is no better than having your checklists in formats like Microsoft Word or Google Docs. Way We Do does not allow acceptance functions for checklists.
SOP tools like SweetProcess have the acknowledgment and attestation feature which makes it easy to ensure that all concerned team members are duly notified of changes that occur to existing checklists, policies, or procedures.
3. New User Onboarding May Be Challenging
Imagine paying a monthly subscription of $99 for ten users and not being able to onboard your users into the policy management database. Worthless, right?
This is the pain that some previous users of Way We Do have had. Even if it offers all the features that can increase your team productivity, it makes no difference if you're unable to add your team members because it's sometimes challenging to create the tokens.
SweetProcess gives you a smooth user experience and you can skyrocket your team productivity with no learning curve.
Chapter Two: Way We Do Alternatives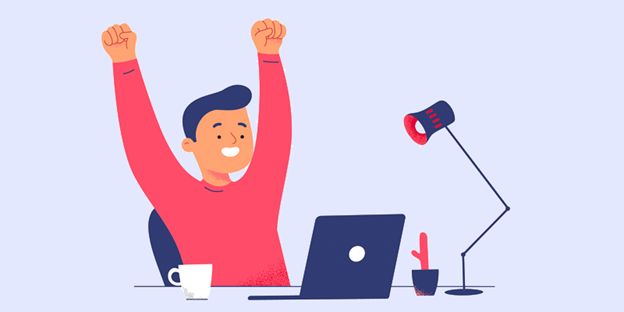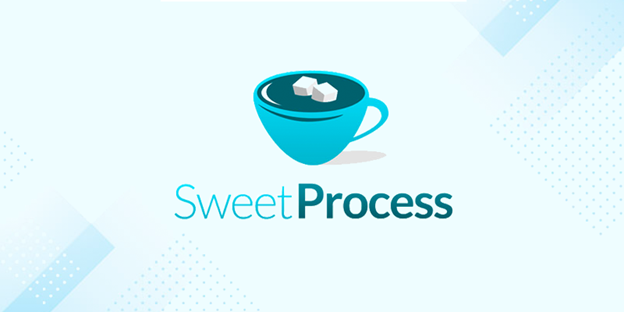 SweetProcess is an all-in-one software used to document processes, procedures, and policies in one place so you can stay focused on growing your business. Compared to Way We Do and other similar tools, SweetProcess offers top-notch and highly profitable features which are discussed below.
It is the number one tool that can replace Way We Do in the standardization of your company policies, processes, and procedures.
Best For
Businesses of all sizes that use a cloud-based workflow management system. Works well with task creation, documentation, productivity tracking, and more
Sneak Peek into the SweetProcess System
Sign up for a free trial without your credit card
Features of SweetProcess and Why It Is the #1 Alternative to Way We Do
Real-time collaboration: Teamwork is the soul of any successful business. Having a rigid SOP system that can only be accessible by the admin will lead to counterproductivity. With SweetProcess, you don't need to overwhelm a single person in creating the policies or procedures. Every concerned team member can easily collaborate in developing your worthwhile policies and procedures.
You can comment, collaborate, or leave your feedback on a procedure. You can also use a comment to suggest an improvement to a procedure.

Assign tasks to team members as well as guest members: If you want to collaborate with a client or customer to allow smooth flow of your work, it's not a deal breaker if they are not a SweetProcess user.
Even though guest ​members ​do not have regular access to your SweetProcess account, they may ​be assigned to tasks and are sent a special email with a unique ​link. Using the link, they can easily complete the task without creating a username and password. ​
This makes ​the guest member feature a perfect fit for your clients or contractors ​who don't need to ​go through the regular sign-up ​for SweetProcess.
Manage and monitor tasks: Assign tasks to team members and oversee the process with SweetProcess. Not only can the manager assign tasks to the team members, but super team members can also assign tasks to other team members and the manager will always be able to monitor the process. Learn more about assigning tasks to guest members here.
Manage your team with SweetProcess for free. No credit card is required for 14 days.
Create public and private knowledge bases: A public knowledge base is meant for your customers and a private knowledge base is meant for your team members. Creating these two knowledge databases will not only answer their burning questions but also serve as a source of truth for all the concerned people.
Track changes in policy and procedure improvements: When you create a new procedure, policy, or process for your company, you are automatically subscribed to any updates done on the document. Whether you are the owner, editor, or commenter on a policy or procedure, you will be notified when there's a new update on the policy.
This helps to keep all team members on the same page about changes in procedures and policies in the company. You can unsubscribe at any time from a document if you no longer want to be updated about a specific policy or procedure.
Sign up for a 14-day free trial of SweetProcess now. No credit card required.
Use interactive process maps: You don't always have to create your processes with boring blocks of text. With SweetProcess, you can use interactive process maps to describe what a process looks like. Previous users of SweetProcess have commended this feature due to its more satisfactory outcome.
Here's an example of what a company's hiring process looks like and how you can simplify it with the automatically generated flow chart in SweetProcess.
Step 1: Log in to the job portal
Step 2: Resume screening
Step 3: First batch shortlisting
Step 4: Email resumes to departments
Step 5: Resume approval

Embed company policy or procedures into an external website: If there's any part of your processes or policies you'd like to share with your audience, you don't need an extra tool to do this. The good thing is that whenever you make any changes within SweetProcess, it will automatically be reflected wherever you have embedded it.
It's a great idea for linking your procedure to a knowledge base or for a portal for your customers. Here's how to get it done.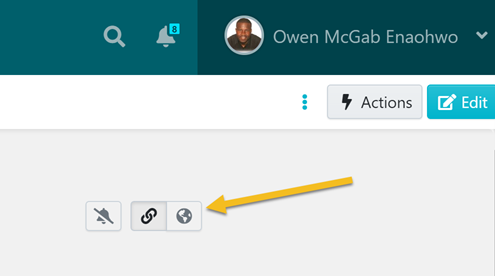 Download procedures and policies in different file formats: Even though your data is well backed up on the SweetProcess system, you also have the opportunity to download your procedures, processes, and policies in PDF and Word formats. If you have any reason to ever make use of them, you don't need to start writing from scratch.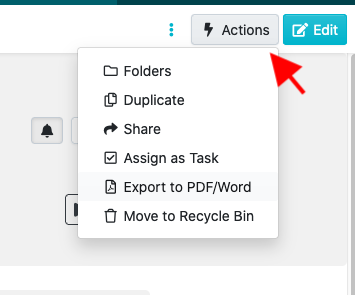 Learn more about downloading your policies and procedures here.
Print QR codes for procedures, policies, and processes: If the only way you have to share a document or process is QR codes, SweetProcess still has you covered. You may print the QR page from any standard printer, or to PDF if you like. You can even make it a faster way of accessing different processes or policies.
Meanwhile, scanning a QR code does not grant permission to view the procedure, policy, or process. Whoever scans the code will still be required to log into SweetProcess to view the document if it was marked as private.
If you have the SweetProcess app installed (iOS or Android), you may already be logged in with the app, and the relevant document will be opened without further sign-in required.
Check out this guide if it sounds like something you'd like to adopt in your company.
Create sign-off rules to ensure compliance among team members: The sign-off feature is a way of ensuring that your team members read and understand procedures, processes, and policies. This can include new process creation or updates to existing ones. You can request every team member to read and sign to show that they understand the procedures, processes, and policies within the team.
SweetProcess will keep track of who has signed off, and who is still yet to do so. This will ensure that every team member is carried along.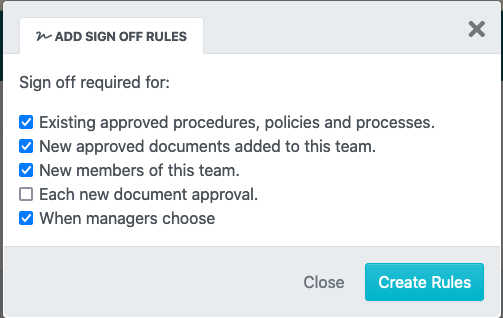 SweetProcess Pricing
SweetProcess has a straightforward pricing plan. It costs $99 per month for a team of up to 20 active members with an additional team member paying $5 per month.
To ensure that you're never robbed of your hard earned money, SweetProcess offers a 14-day free trial and 30-day money-back guarantee options.
Without giving out your credit card or billing details, you can try out SweetProcess software for 14 whole days. Also, if you're ever unsatisfied along the way, you can ask to refund your billing within 30 days.
Obviously, it is easy to check and try out all the features offered by SweetProcess without losing a dime.
Try SweetProcess for free for 14 days. No credit card required.
SweetProcess Reviews
Here are some of the reviews from existing users of SweetProcess
SweetProcess Levels the Knowledge Between New and Existing Employees
One user wrote about his satisfaction with the ability to create easy-to-navigate and visually appealing training documents and procedures. With the aid of these documented procedures, he organized them into a customizable knowledge base. Creating documents directly in the interface was hitch-free with easy-to-use tools to make the training documents information-packed, visually appealing, and easy to navigate.
It is easy to onboard new hires with SweetProcess. Creating and hosting training materials and videos can be done in one easy-to-navigate place for new and existing employees. SweetProcess users also find it easy to create knowledge bases for employees to easily access the information they need.
SweetProcess as a Tool for Accountability
SweetProcess automatically holds you and all your teammates accountable. You don't have to figure out who's court the ball is in. Sweetprocess does it for you. Where a project is, who has it, and who needs it. It constantly sends friendly reminders for uncompleted tasks to whoever is holding the project up.
SweetProcess users show utmost satisfaction due to the ease of getting all procedures in one place and checking off the steps as you are doing them. You can assign tasks and make comments on procedures. It's easy to use and has a friendly interface.
Many people love SweetProcess because they don't need to spend time searching for people, processes, policies, and procedures. The platform allows them to save time in their day-to-day.
It's interesting to see users testify that SweetProcess has almost no learning curve. You can jump right in and start creating procedures and processes. There is the drag-and-drop feature that allows you to rearrange items and add more steps later after you've input the basics.
The Best Productivity Tool for Remote Teams
Companies with remote teams are able to multiply their productivity level while using SweetProcess. The documented procedures are easy to use if someone is covering for another employee or if someone leaves the company. It is also easy to document the knowledge of each team member so even a new hire can jump right in to perform their task when they leave.
2. Compliance Bridge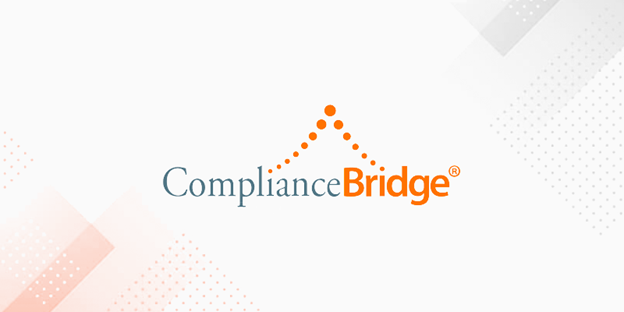 ComplianceBridge is a software tool that helps to simplify your policy and procedure management. It helps to create, revise, approve, and distribute your company processes with the help of built-in templates. It also has the risk management tool used to automate, audit, and manage risks by creating consistent question sets.
Best For
Large teams of law enforcement, higher education, and healthcare organizations
Features of ComplianceBridge Policy and Procedure Management Software
Workflow Automation
Create, revise, approve, distribute, and report
Collaborate on one document
Utilize templates
Stay on top of your policies with built-in automated review dates, expiration dates, and reminders
Targeted Distribution
Send new or updated policies and procedures to the exact individuals or groups who need them when they need them
Notify users when tasks or documents are assigned
Acknowledgement & Attestation
Require acknowledgment of new policies and procedures
Test people's understanding
Keep records of who has read, taken tests on, and signed off documents
Set automated reminders
ComplianceBridge Pricing
ComplianceBridge has two different pricing patterns, each dedicated to the policy management and risk assessment tool. You need to decide whether you want to use ComplianceBridge for policy and procedure management or risk assessment management before you settle on pricing.
The policy and procedure management tool has three tiers of pricing: Silver, Gold, and Platinum. The cost is not displayed on their page. You need to submit a form to request custom pricing.
Pros of ComplianceBridge
Workflow automation: Like SweetProcess, ComplianceBridge allows you to create, revise, update, and distribute policies and procedures within your company. It also allows you to use built-in templates and collaborate on a document in real-time.
Selective distribution: ComplianceBridge allows you to send new and updated policies and procedures to the exact team members who need to see them. This will avoid getting all team members worked up on issues that don't need their attention while the important ones slip through the cracks.
Acknowledgment and attestation: This feature is also similar to SweetProcess where you can track user activities on new and updated policies and procedures. It helps to keep records of who has read, taken tests on, and signed off documents. It also sets automated reminders to ensure that all targeted team members review and acknowledge the updates.
Cons of ComplianceBridge
It requires HTML formatting: This usually proves challenging for non-techy users.
Limited editing features: There's a limitation to the amount of editing you can do to customize your company's policies, procedures, and checklists.
Lack of demo guide/resources: Unlike SweetProcess, where every process is explained and where the knowledge base provides guidance, users of ComplianceBridge are left to figure things out on their own within the system.
Rough user interface: Users of ComplianceBridge complain about the unstructured interface of the tool, and this will highly hurt the user experience.
Sign up for a 14-day free trial of SweetProcess now. No credit card required.
3. Trainual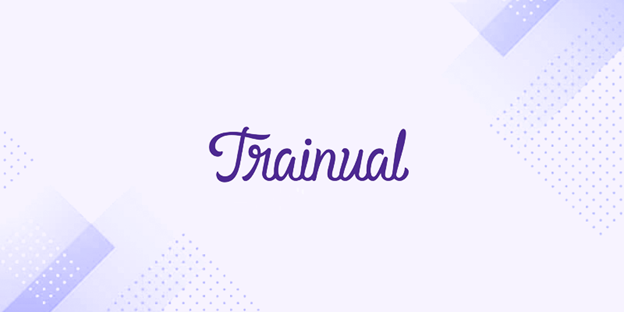 Trainual helps to document your policies and procedures in one place. It is a place to build your company playbook and train new employees to aid the easy transfer of roles.
Best For
People-powered businesses with 5-500 employees or individual teams inside larger organizations needing to streamline knowledge transfer and train more efficiently
Features of Trainual
Streamlined training: Turn best practices into standard operating procedures and ensure everyone gets trained consistently. Plus, update content whenever to keep everyone aligned on the latest way to do things.
Creating employee handbook: Documenting the company culture, policies, and processes to ensure all team members are equally aware of company operations.
SOP templates: You can customize your processes with over 250 templates that are fit for different industries.
Trainual Pricing
In addition to the custom plan, Trainual offers three pricing plans which are named the Build, Train, and Scale packages. The Build package is limited to two users and it costs $49 per month. The Train package costs $99 per month for 10 team members and $3 per month for an additional team member. The Scale pricing package costs $199 for 20 users and $4 per month for an additional user.
Pros of Trainual
Simple process management interface: Trainual is a go-to tool for employee training and orientation.
Integrates seamlessly with Loom: Loom is an indispensable training tool due to its feature of simultaneous screen capture and recording. Integrating Loom with Trainual helps knowledge creators go the extra mile in training their audience.
Knowledge testing interface: Knowledge testing of users is achievable with Trainual. It helps to assess assimilation and knowledge transfer among team members.
Cons of Trainual
Inefficient test interface: Trainual users would like to see other knowledge testing options apart from the multiple choice testing that is currently active. Even though there is the essay exam feature, it is not functional since there's no way to review and approve the submissions.
Poor user education: There is no proper guidance for users on how to execute different processes in Trainual.
Inefficient search interface: With the Trainual search interface, there's no way to differently search for keywords in the headline versus that in the body of the content.
Lack of efficient tracking system/robust access reporting: Trainual does not provide enough data to be able to report content efficacy.
4. Process Street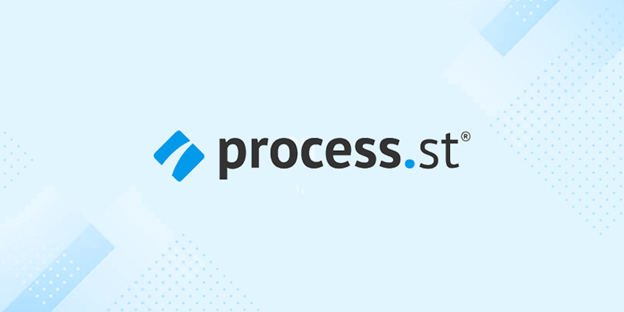 Process Street is another process management software for teams. With Process Street, it is easy to transform your company processes into powerful no-code workflows.
Random, unscheduled processes such as onboarding new employees, promoting new content, and setting up new clients are less complicated to perform.
Best For
HR, CS, sales, and marketing teams
Features of Process Street
Integrates with several apps: There are more than 1,000 tools that integrate with Process Street. This makes it easy to harmonize all company tools and systems.
Collaborative workflows: You can quickly create and assign workflows for your team, track activity from the dashboard, and get notified when tasks are done.
Conditional logic: Use conditional logic to create dynamic workflows with if/then logic that adapts to your team's changing needs.
Process Street Pricing
Process Street has three pricing plans including the Free plan, the Pro plan, and the Custom or Enterprise plan.
Unlike most software tools that can be used for free for a specified number of days, Process Street's Free plan is free forever. The downside is that there are limited features available with the Free plan.
Pros of Process Street
Simple user interface: Creating processes is easy due to the simple user interface.
Intuitive workflow: With the template and simple user interface, it is easy to build any kind of process using Process Street.
Template feature: There are enough templates that will likely fit into any company's procedures.
Cons of Process Street
Sharing restrictions: Most Process Street users are very concerned about the limited sharing settings attainable. It is not possible to set permissions on subfolders without altering the permission settings of the main folder.
The same applies to templates that cannot be assigned to members. The admin ends up getting overwhelmed since he has to retain access and faces most tasks practically all alone.
No guest member access: Unlike SweetProcess, sharing processes and templates with non-users of Process Street is another great feature that is missing on Process Street. This feature would not only help to simplify the client/customer relationship and inter-team collaborations but also drive more users to Process Street.
Complex workflow: Not everyone is techy enough to figure out processes that are complex beyond the simple copy/paste or drag and drop. Creating workflows in Process Street is not as simple as expected. According to a user review seen on Capterra, every member of the team has to be made the admin if they need to have access to certain workflows. 
5. PolicyTech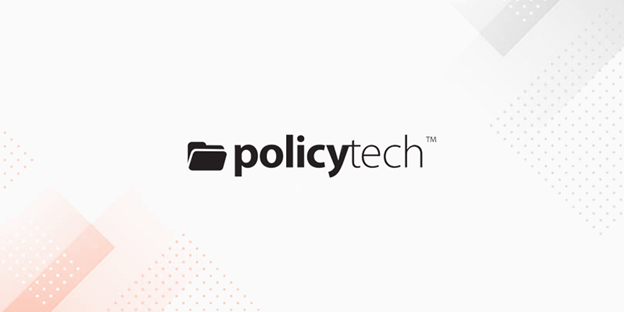 PolicyTech is a product of Navex E&C Solution. It is a standard documentation tool that helps to publish and manage organizational policies and procedures.
Best For
Retail, government, pharmaceutical, energy, life sciences, banking and finance, healthcare, and manufacturing teams
Features of PolicyTech
Proactively manage the policy and content lifecycle: PolicyTech helps to easily create and automate your process for reviewing, approving, and revising policies and SOPs. It fully integrates with Microsoft 365 to create and edit processes within the software interface.
Promote responsibility and set organizational values: PolicyTech helps to provide a centralized location to ensure that everyone in the organization is accessing the most recent policies and procedures. It supports remote and in-office employees with mobile compatibility.
Protect the organization with accountability: With PolicyTech, you can create an auditable records database with automated policy alignment and stakeholder attestation. You can also track document access and test users based on the details.
PolicyTech Pricing
PolicyTech does not have an open pricing system. You need to fill out a form to request pricing, after which they will reach out to you via phone or email. The pricing request form is as shown below.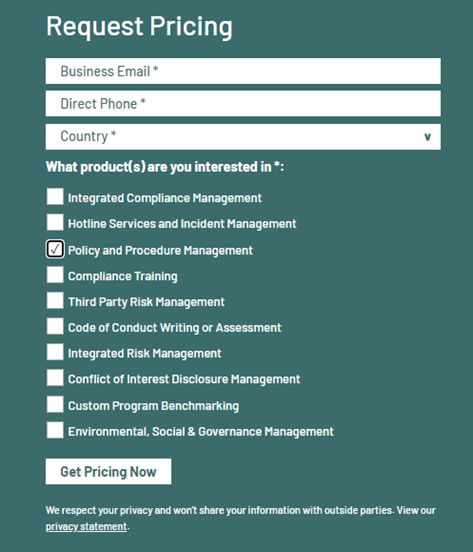 With this, it is difficult to figure out whether there's a standard pricing plan or whether each user is offered a custom plan and pricing.
Pros of PolicyTech
Friendly user interface: PolicyTech dashboard is easy to explore, and this makes it easy to set up processes and policies.
Efficient notification on procedure updates: Similar to SweetProcess, it's easy to stay up to date on new and existing policies with the update notification feature.
Great search interface: The search feature in PolicyTech makes it easy to locate existing policies and procedures quickly.
Cons of PolicyTech
Ambiguous pricing model: For prospective customers who may be trying to compare SOP software pricing, PolicyTech will not be an ideal one to consider because the pricing is not stated on the website. To send a pricing request and wait for a response may end up taking a lot of time.
Proper document filing is a tug of war: Filing and finding documents with PolicyTech is not an easy feat, according to their existing customers. This will hurt the productivity and accountability of its users.
Inefficient reporting features: There are not enough data sets to enable customization of results in PolicyTech.
6. Whale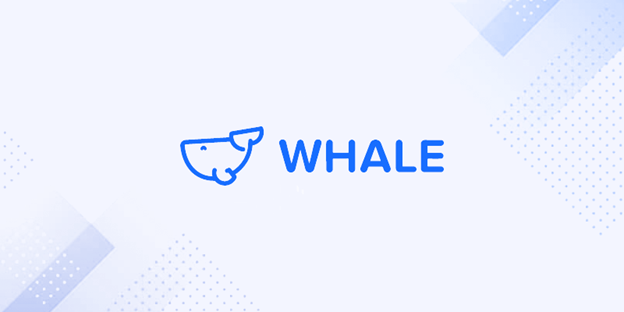 Whale is a great tool that can be used to build a central source of truth for all your processes, policies, and procedures. It can be used to easily onboard, train, and update your team members, new or old.
Best For
SMBs that are growing or want to scale their company
Features of Whale
Automated new employee onboarding: You have the ability to streamline and automate your new hire onboarding and training. With Whale, knowledge finds the right person at the right time. You can turn processes, SOPs, and guides into training manuals and deliver a consistent and fun learning experience
Centralized processes and procedures: Whale makes it easy to create a central source of truth for all processes and procedures to close knowledge gaps so you can ensure everyone is always on the same page.
Templatized procedures: With the Whale templates and editor, it is easy to get knowledge out of your experts' heads and into a simple and visually attractive hub.
Whale Pricing
Whale has three pricing plans. The first of them is the $1 per day plan which is limited to three users and has all premium perks. The Growth plan costs $12 per month with access for 10 users. The Scale plan is a custom pricing plan and you need to contact the Whale team to get a quote.
Pros of Whale
Customized employee profiles: Each employee profile can be customized to ensure that team members know a bit about each other if they work remotely.
Simple onboarding workflow: Employee onboarding is very simple to use with Whale. According to the existing users, once an onboarding workflow is set up, the process goes hitch-free.
Smart reporting feature: With Whale's smart reporting feature, it is easy to know what your team lacks so you can go ahead and fill the gap.
Cons of Whale
Inefficient text tool interface: The text editor feature in Whale is not perfect. Selecting fonts, font size, etc. is not possible with Whale and this results in a messy typing interface.
Importing existing documents into Whale is challenging: If you have an already existing policy procedure, importing them into Whale is not an easy feat; it might be easier to start from scratch. This is different from SweetProcess where you can easily import existing procedures with just a few clicks.
Lack of a knowledge testing interface: To ensure that procedures and information are understood, having a testing interface might help. This is not possible with Whale, and it's not easy to know if all team members are on the same page.
Sign up for a 14-day free trial of SweetProcess now. No credit card required.
7. Bizmanualz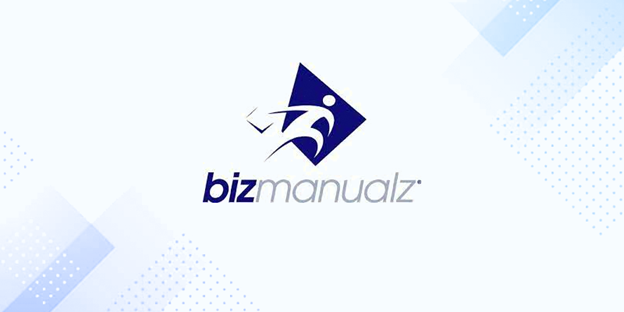 Bizmanualz is a tool that can be used to edit and publish your processes and procedures. It offers downloadable SOP templates in MS Word file formats. With its editable SOP templates, you can edit them to fit your company's needs and publish them from time to time. With the Bizmanualz downloadable templates, you can roll out processes and procedures to your team members through different communication channels.
Best For
Healthcare, manufacturing, law, and regulatory industries
Features of Bizmanualz
Downloadable SOP templates: Policies and procedures manual templates can be downloaded to save time.
Editable templates: With the MS Word policy and procedures template files, it is easy to customize any of these templates for your organizational use.
Bizmanualz Pricing
Bizmanualz policy and procedures management software costs $990 per year for 20 users with a 30-day free trial. There are free downloadable templates you can get without paying a dime. All you need is to submit your email and the template will be sent right to your inbox.
Pros of Bizmanualz
Free downloadable templates: Without paying a membership fee or creating an account, you can easily go to the Bizmanualz website and download an editable SOP template for your organization.
30-day free trial: Bizmanualz gives you the time to test out their tool to know if it's what you like. If you don't want to continue with this software before the end of 30 days, you can cancel your billing profile.
Cons of Bizmanualz
Offers yearly pricing plan only: Unlike most other SOP software that offers both monthly and yearly plans for the customer to choose from, Bizmanualz only provides a yearly plan of $990. This cost is also a huge amount that many startup companies may not be able to afford at once for simply editing a bunch of SOP templates.
Requires billing information before claiming the free trial: For many people who want to try out a product, they are not ready to submit their billing information until they are convinced that the tool is exactly what they are looking for. Bizmanualz failed to give this chance. However, it is very hard for a new prospect who wants to try out new software to pay $990 at a go.
This is why SOP software like SweetProcess offers a 14-day free trial without requesting your credit card details.
Limited management features: Bizmanualz provides limited features compared to many policy and procedure management tools on the market. You can only edit the existing template and publish them for your team members. The additional features that make the management process easy for team members are not attainable on Bizmanualz.
Low adoption: Due to the limited features provided by Bizmanualz, and possibly the exorbitant pricing, only a handful of companies adopt Bizmanualz as an SOP software.
8. MetaCompliance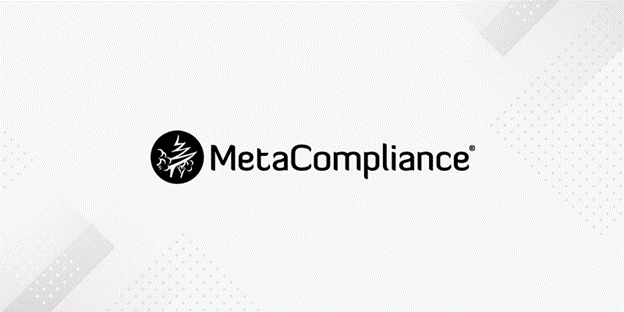 MetaCompliance is a policy management tool used to effectively manage key policies as well as obtain policy affirmation and understanding. It is best for enterprise organizations (with above 1,000 users) seeking to automate and overcome the challenges associated with compliance, policy management, and cyber security awareness.
Best For
Enterprise organizations (> 1,000 users) seeking to automate and overcome the challenges associated with compliance, policy management, and cyber security awareness
Features of MetaCompliance
Reporting feature for auditors and regulators
Quantify staff understanding of policies with the knowledge assessment interface
Targeting feature to furnish policies to specific groups of users
MetaCompliance Pricing
Pricing for MetaCompliance is offered on a per user, per year basis. You need to contact the MetaCompliance team for detailed pricing information.
Pros of MetaCompliance
Content categorization for easy reporting: Different contents can be easily filed and categorized, making it easy to locate any kind of document.
Non-technical training modules: MetaCompliance's bite-size training modules covering a range of subjects allow you to build content easily with the needs of end users in mind. The modules have a non-technical feel, which makes it easy for frontline colleagues to understand the key messages.
Cons of Metacompliance
It is not possible to remove a previous team member: This can make it easy to compromise work as well as contribute to the unnecessary cost of inactive users.
Inefficient reminders: It is impossible for managers to effectively manage team members since they don't see the reminders about overdue tasks.
Lack of advanced reporting feature: There is no data to help with advanced reporting features within and outside the system.
9. DynamicPolicy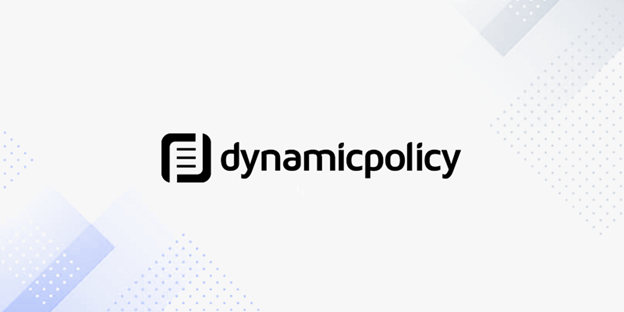 DynamicPolicy is a policy management tool used to create, collaborate, distribute and enforce compliance.
Best For
Mid-sized enterprises
Features of DynamicPolicy
Streamlined creation: You can import existing documents or create new ones using a web editor or Microsoft Word.
Centralized document database: You can create, update, and distribute to manage everything in one place.
Tracking, reports, and compliance: With DynamicPolicy you can track certification and acceptance, export reports to Excel for further analysis, and send reminders for new and existing documents.
Teamwork: Collaborate with your team to improve and produce quality policies and procedures.
DynamicPolicy Pricing
Pricing details are not provided on the website. You need to fill out a form to request their pricing details. You can also contact them via phone or email.
Pros of DynamicPolicy
Multiple levels of security: According to one of the users, "Use of DynamicPolicy software has helped in the easy management of our workflows and SOPs. The software provided a single point for document creation, review, and approval which is shared by the entire organization. Its multiple levels of security have helped a lot in publishing documents to different groups of users, as well as preventing unauthorized access. There is real value for money in purchasing DynamicPolicy software."
Ease of use: With Dynamic policy software, you can achieve workflows with the interaction of different parts in a simple way.
Cons of Dynamic Policy
Limited upload feature: It is not always easy to upload a couple of documents into the DynamicPolicy system.
Inefficient user manual: There's no proper guidance while using the DynamicPolicy dashboard.
Lack of customization feature: Some features on the DynamicPolicy dashboard are rigid and not easily customizable for unique needs.
10. Zavanta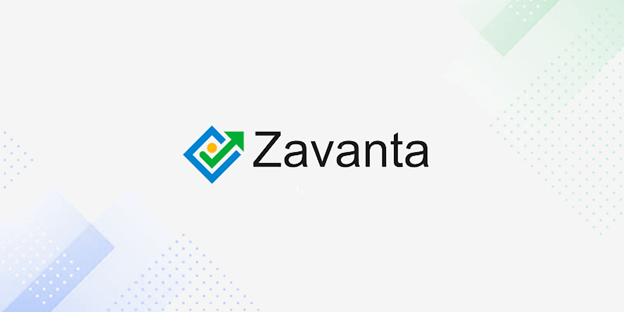 Zavanta is an essential software used to modernize and communicate policies and procedures in an organization.
Best For
Organizations with 20 or more employees
Features of Zavanta
Zavanta's "smart" knowledge capture wizard: This helps to create user-friendly policies, SOPs, work instructions, job descriptions, and FAQs. It makes it easy to ensure that policies and procedures are consistent, clear, and complete.
The standardized format feature: This helps to ensure that all procedures and policies follow the same pattern. It also helps to separate content from output format so that content can be repurposed for multiple audiences and uses.
Zavanta's read verify feature: With this feature, employees can sign off that they have read the content and understand it.
Zavanta Pricing
Zavanta offers Basic, Teams, or Enterprise subscription plans. However, their actual pricing cost is not displayed on their website, so you'll need to submit an inquiry form and they'll be in touch regarding the pricing.
Pros of Zavanta
Helpful video tutorials: Zavanta provides you with helpful video tutorials that walk you through the steps of using the platform.
Easy to personalize documents: There are different ways to personalize your document including bulleted lists, tables, pictures, and so on.
Cons of Zavanta
It functions differently than mainstream word processing software: If you're used to mainstream tools such as Word and Google Docs, it may be challenging to find your way around Zavanta.
Steep learning curve: New users may find it difficult to navigate the Zavanta dashboard and perform the required task. Until you get a hand-holding from the team, you may not be able to figure things out as you can do with SweetProcess.
Sign up for a 14-day free trial of SweetProcess now. No credit card is required.
Low adoption: There are very scanty reviews of Zavanta over the internet, and this shows the low level of adoption.
Non-distinctive pricing: The actual pricing for Zavanta plans is not stated on their website.
Chapter Three: How to Choose an Alternative for Way We Do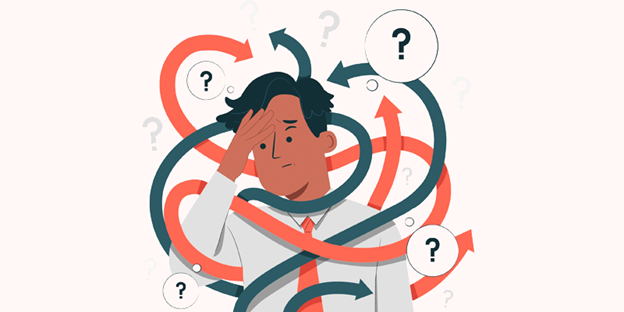 Figure Out Your Needs
Now that you are on your journey to pick a tool that will serve you better than Way We Do, you need to do a lot of diligence. The first thing is to know what you wish to achieve with the tool. Once you can outline those needs, you're one step ahead.
Outline Your Current Challenges
Changing SOP software is like changing houses. You may not have a pleasant experience if it happens too often. To ensure that you don't keep changing your company's SOP tool frequently, you need to highlight the challenges you currently face while using Way We Do. This will guide you in choosing a tool that is better and satisfies your needs.
Explore Similar Tools
The 10 alternatives highlighted above are for you to explore. It's important to stick to the one with great features that also promises a better user experience. The top on the list is SweetProcess, and many of its features are not attainable with other tools. You can see the live demo here.
The good thing is that without putting your hard-earned money on the line, you can assess SweetProcess for the next 14 days. Click to start now!
Test Trial Versions
Take the time to study the ones with the trial version without paying a dime. You don't need to spend a lot before picking your next SOP tool. By signing up for a 14-day free trial of SweetProcess, you may be making the next move in your business development.
Chapter Four: How to Double Your Team Productivity With SweetProcess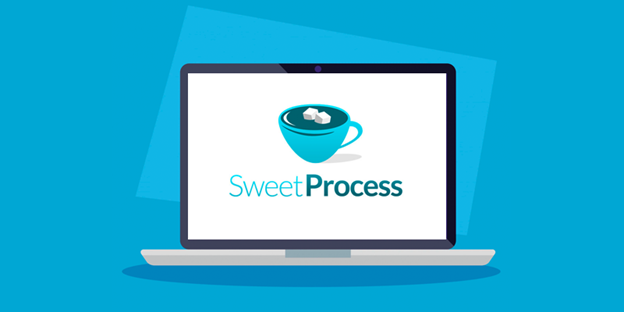 Bringing out the efficiency in your team members is not a walk in the park. Other than hiring the best talent, it's important to let them know what they need to do, how they need to do it, and when it needs to be done. No matter an employee's skill set or experience, without job standardization, they are not likely to perform at maximum efficiency.
Standardizing your workplace is required for both remote and physical teams. It helps to ensure that the right things are done the right way all the time.
Adopting SOP tools such as SweetProcess will help place your team on autopilot, and you can take a break from being the bottleneck.
Below are case studies of companies that have adopted SweetProcess in streamlining their company procedures.
Producing podcasts for Rise25 requires a lot of background work, and Jeremy Weiz tried his best to put everything in order with Google Docs. After experiencing consistent flaws that kept drawing down their productivity, Jeremy Weisz and John Corcoran sought better productivity, and found it in SweetProcess.
Having used a free system for so long, there came the challenge of having to pay a subscription for something to replace what they saw as a bunch of files in a Google Drive folder. Jeremy's concerns about paying for the tool were resolved when he put it to the test.
According to Jeremy, "Within the first week or two, the team was like, 'This is amazing. We can find things, and we can create processes."
SweetProcess marks the beginning of the productivity journey for Jeremy Weiz at Rise25.
Sarah Beach is the operations manager at Benchmark Wealth Management. She managed a brilliant team of financial experts, and the company was growing at the speed of lightning. Even though things got done by these great brains, consistency was lacking. Since there were no universally accepted processes to follow, every employee handled their tasks differently. This anomaly made them question their readiness for their emerging growth.
The team decided to maximize their growth opportunities, and this made them set out to fish for the most appropriate SOP tool to support their growth. Finding SweetProcess was their ladder to the top as the productivity of the team skyrocketed by strengthening an already productive team.
Perry Beebe was satisfied with his paper-based checklist at the onset of All Residential Real Estate. All Residential Real Estate is a property management company based in the Greater Wollongong area in the south of Sydney, Australia. The organization boasts of having one of the largest property managers in the area.
It cost Perry virtually nothing to maintain his paper checklist. However, with the frequent updates and changes in the real estate industry, it became difficult to keep a bunch of paper that offered no value. They were easily outdated, leaving team members with inadequate information that prevented them from working efficiently. Perry also noticed a significant drop in the team profitability, and that was when the search began.
In a bid to streamline his business operations for profitability, Perry sought to create paperless documentation with effective software. His choice? SweetProcess!
You can also join the SweetProcess customers for free today.
Conclusion: Which Alternative is Best for You?
Now that we all know some of the reasons why you may need an alternative to Way We Do, the next thing is to make a profitable choice.
Among the 10 SOP tools highlighted in this post, not all of them will be a fit for you.
However, if you're looking for an SOP tool that helps you standardize your processes, onboard your employees, collaborate with non-users, and track policy and procedure updates, among other benefits, you should try SweetProcess free for 14 days.