8 Flowster Alternatives for Process and Project Management
Last Updated on November 24, 2023 by Owen McGab Enaohwo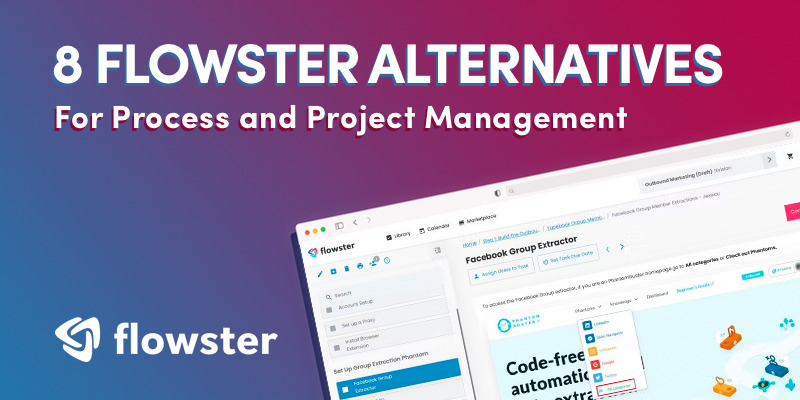 Documenting your processes and procedures manually is tiring and could be tasking without proper automated documentation. Adopting an effective SOP tool has always proved helpful in simplifying repetitive company tasks.
Flowster is one of the emerging SOP tools on the market that helps to document your procedures. However, users of Flowster are jinxed due to the high cost of maintaining the tool, the limited SOP templates available in their marketplace, and the steep learning curve.
If you have an existing SOP documented somewhere, it's not possible to migrate them to Flowster, so you have to start all over from scratch.
The leading Flowster alternative in the SOP market is SweetProcess. It compensates for the deficiencies associated with Flowster and offers many more additional features you will need to come up with a single source of truth.
This guide highlights the best alternatives to Flowster and their features if you're concerned about skyrocketing your productivity without breaking the bank.
Table of Contents
1. SweetProcess: The Perfect Flowster Alternative for Process, Procedure, and Policy Documentation
How to Grow Your Business With the Market-Leading SOP Software
1. SweetProcess: The Perfect Flowster Alternative for Process, Procedure, and Policy Documentation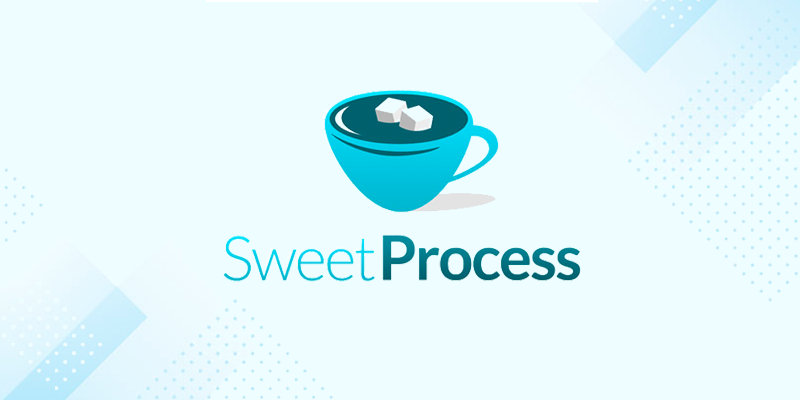 SweetProcess is an intuitive SOP tool that you can use to organize and manage the operational manual for any kind of business. With SweetProcess you can easily document standard operating procedures, collaborate among team members, and track tasks with ease. It has a single pricing plan that gives you access to all the available features.
Features of SweetProcess
Here are the SweetProcess features that can help you document your processes, procedures, and policies.
Document Procedures
SweetProcess makes it easy to document those step-by-step procedures. Get them out of your head and into the hands of your staff.
Document Policies
With SweetProcess, you can keep your company policies alongside your procedures and processes. Directly link to policies from within procedures and processes so nothing is missed.
Standardize Processes
You can combine multiple procedures together to make an overarching workflow right there on SweetProcess.
Assign and Track tasks
Turn your procedures and processes into actionable tasks on SweetProcess for your staff and teams to follow. You can track each task as every step is checked off until completion.
Teammates and Managers
Give every teammate the ability to suggest improvements to existing processes and give managers the power to approve them.
Teams
Set up teams to reflect how your company runs. Each department is presented as a team on SweetProcess. You can thus restrict each procedure, process, and policy access to only the concerned team members.
Knowledge Base
SweetProcess allows you to create easily accessible public or private knowledge bases from the procedures and policies you already have. You can reduce your customer support time by half if you equip your knowledge base with the essential details your customers need.
Integrate with 1,000+ apps
SweetProcess allows you to integrate with thousands of other apps via API or Zapier.
Version History
You can see and track highlighted changes for every change made to every procedure, process, and policy. SweetProcess allows you to revert back to any version at any time.
Process Maps
Beautiful diagrams will bring your procedures to life, allowing you to visually explore every decision and step like never before. SweetProcess allows you to engage your team members and practically get them started with tasks following the process maps.
Embed Files and Videos
Set your procedures, processes, and policies apart from the rest with files, images, and videos added to any step.
Collaborate in Real Time
SweetProcess has a real-time collaboration feature so that team members can collectively update procedures, complete tasks, discuss changes, and submit to a manager for approval.
Data Capture
This is a simple-to-use form builder to capture information as your team is filling out a task.
Two-Factor Authentication
You can keep access to your account and ensure your account security with two-factor authentication.
Email and Phone Support
Support team members are always on standby to help you take a guided tour through SweetProcess via email or phone.
Single Sign-On
Use your existing single sign-on system (like SAML or Active Directory) to give your team direct access to SweetProcess.
Image Editor
Edit images and screenshots directly from within SweetProcess to draw arrows and add text.
Print documents for offline viewing
You can turn your SweetProcess procedures and policies into an offline manual by exporting your SOP manual in PDF or Word format.
Sign up for 14-day free trial of SweetProcess.
Process, Procedure, and Policy Creation: Step-by-Step Procedures on SweetProcess
Creating policies, procedures, and processes is done the same way on SweetProcess. The simple steps described below will guide you to get things done.
Step 1: Log in to your SweetProcess account.
Step 2: Click on the "Procedure," "Policies," or "Processes" tab, whichever one you wish to create.

Step 3: Once the page opens up, click on the "Create Process" button on the top.

Step 4: Enter the title of the process.

Step 5: Add the process to a team or multiple teams.
Step 6: Click on a checkbox to add the process to a team or on multiple checkboxes to add the process to multiple teams at the same time.
Step 7: Click on the "Continue" button.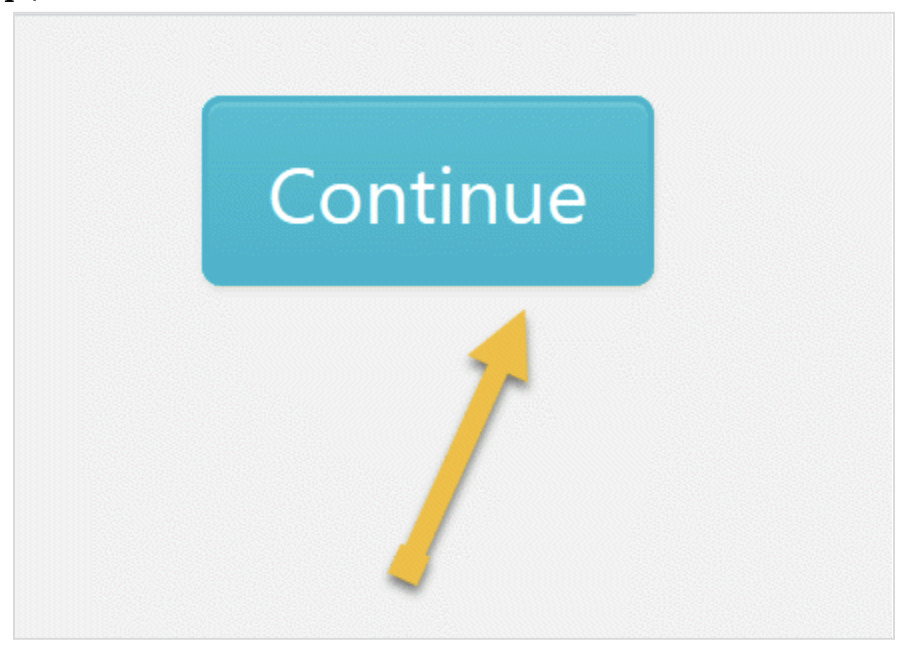 Step 8: Click on the title of the process to add a description.

Step 9: As soon as you are done with documenting the process, click on "Approve," which is on the top right-hand corner of the page to approve the process and make it live.

Note: if you do not have the ability to approve the policy, you will be able to request approval by clicking on the "Request Approval" button as shown below.

Create your first process with SweetProcess.
How SweetProcess Solves the Issues Encountered With Flowster
Fair and simple pricing
Unlike many other tools with different pricing plans and accessible features, SweetProcess has a single pricing plan. The good thing is that you can assess all the features of SweetProcess with this single plan without paying any extra charge.
It costs only $99 per month to maintain a SweetProcess account with up to 20 active team members. Each additional team member only costs $5 per month.
Interestingly, you will only be charged for your active team members and you don't have to go the extra mile to pay for your inactive team members every month.
There is also the 30-day money-back guarantee that gives you access to a refund if you think SweetProcess is not what you're looking for.
No learning curve
SweetProces is a very simple tool with an excellent user interface. You can sign up now and create your first process in two minutes. Whether you are tech savvy or not, you can use SweetProcess without any hindrance or a training manual.
Detailed knowledge base
If you ever get stuck at any point, you can get answers to your burning questions on the SweetProcess knowledge base. All the steps you need to create policies, procedures, and processes are well illustrated and explained in the SweetProcess knowledge base.
Free SOP and policy templates across all industries
Beyond the built-in SOP template that is sitting in your SweetProcess account, you can also get access to lots of SOP templates across different industries, even if you have no SweetProcess account. Here are 52 free SOP templates you can choose from
SweetProcess Reviews
SweetProcess is your accountability partner
Many managers are found guilty of a lack of accountability. This will make it hard to know who did what and what errors were made. This way, productivity becomes a mirage.
Don Hou of Next7 IT had a similar issue with his team's accountability, and they were able to adopt SweetProcess which helped them record great progress.
According to Don, "Not having the accountability of who did what and when was probably the breaking point. We saw the need ourselves, and our customers wanted the accountability that comes with having a checklist that has a timestamp date next to it of when things occur."
SweetProcess helps to enhance customer experience
According to Tom Vranas of Everywhere Wireless, using SweetProcess has helped to ensure that their support team and network engineers are always on the same page regarding their processes. They also got to access the necessary information at their fingertips.
Tom said, "The teams we have that are using it daily—the network engineers, the support team—they are on the phone daily with customers. It gives them a single spot to be able to get all the information they need without trying to look through the documents and binders and all of the mess that it was. It just makes that customer experience significantly better which is our entire goal of the company."
SweetProcess aids efficient employee onboarding
Knowledge distribution is one of the greatest challenges you could face in your team as a manager. Developing a standard procedure for a process, improving existing procedures, and setting up company policies for compliance is not easy.
It's a different thing to do all of these yourself or with an experienced team member until they are ready for deployment. It's another thing to make all team members aware of them, study them, and comply with them to ensure that everything goes on smoothly.
However, it's easier said than done, especially if you're using the wrong tool. Onboarding your new and existing employees with SweetProcess leaves you with nothing but a positive experience.
The team at Everywhere Wireless shared their experiences on how they improved their employee onboarding. "For us, it had to be a tool that anyone could access. The idea is that anyone should be able to create, edit and suggest because that's where the knowledge comes in… Within a minute, anyone who logs into the system can do exactly what they're needing to do. It really had like the exact feature set."
SweetProcess offers one-on-one customer support and hand-holding
If you start with a random Google search, then close your eyes and pick a tool, the problem starts from that point. How would you feel if you were obliged the right to make inquiries and be sure that the tool you are picking is indeed a fit for your company's needs?
This was Tom Vranas' experience when he was at crossroads regarding the best SOP tool that would be perfect for his organization. According to Tom, "We kept going back. I've had dozens of conversations with Owen through this process, wanting to get it right… Our evaluation was like a three-month-long thing. We kept going back and kept asking for a demo and they obliged us. They never pressured us."
It's easy to agree that this level of quality support will not only be helpful before making a decision on whether to pick SweetProcess. After becoming a SweetProcess customer, you will also be entitled to quality customer support regardless of the level of your tech prowess.
Sign up for a free SweetProcess account now without a credit card
SweetProcess Pricing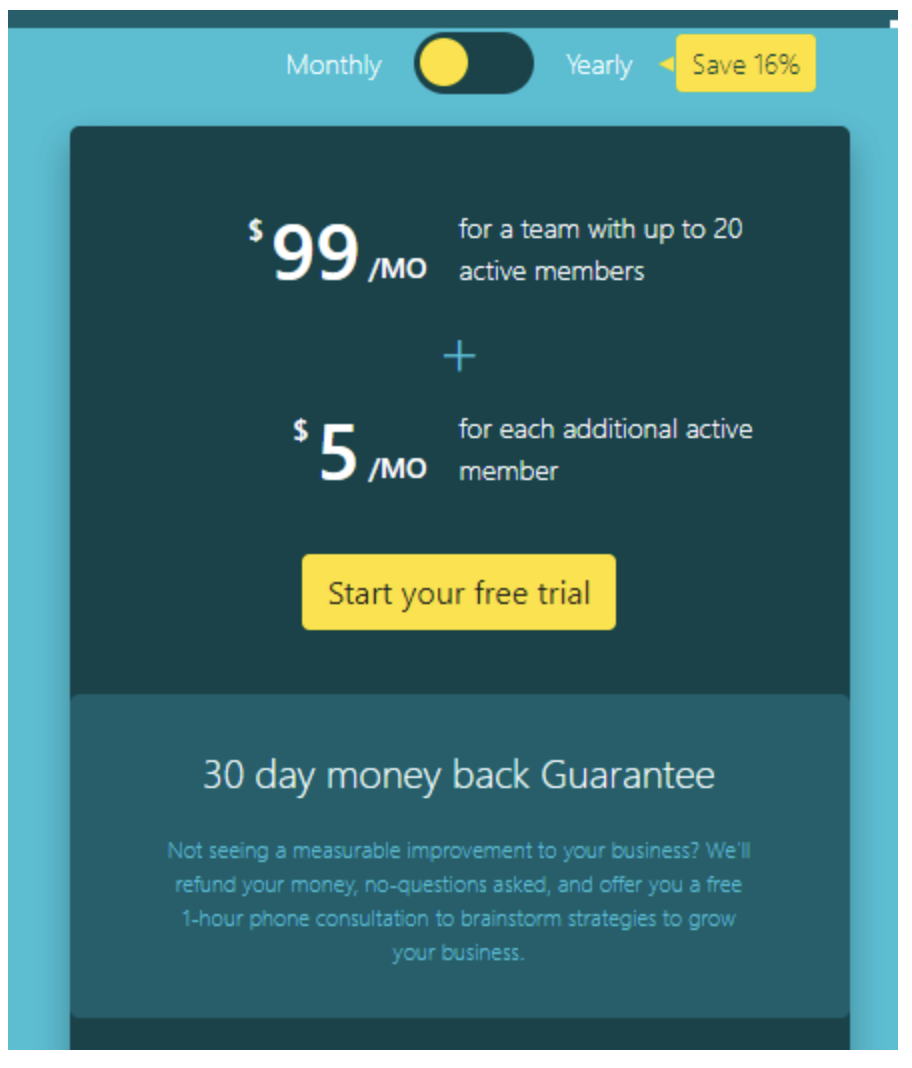 SweetProcess has a simple, fair, and favorable pricing plan. No mathematical or thought process is required to make a choice.
SweetProcess users pay $99 per month for every active 20 team members. An additional team member who is active will be $5 to use SweetProcess for a whole month.
The simple part of the SweetProcess pricing plan?
There's only one all-encompassing pricing plan. You need not to hold another team meeting to decide on the tier of the SOP tool you're choosing.
The fair part of the SweetProcess pricing plan?
With the single pricing plan, you have access to all the features available on the SweetProcess system. This is unlike Flowster and many other tools on the market where you get limited features for cheaper subscription plans.
The favorable part of the SweetProcess pricing plan?
The favorable part of SweetProcess pricing is that you can't lose a single dime without getting value for your spending. This is made possible by putting two things in place: the 14-day free trial and the 30-day money-back guarantee. Flowster, on the other hand, only has a seven-day free trial period where you have access to limited features.
You can use SweetProcess with all the features by signing up for a free trial version without your credit card. You only need your email address to get started.
SweetProcess money-back guarantee
When you eventually upgrade to a paying customer, you can take the whole 30 days to observe all the features and assess SweetProcess. During this period, you can request a refund if you think it's not what you want.
Get started with all the features in SweetProcess at no cost without a credit card.
2. Wrike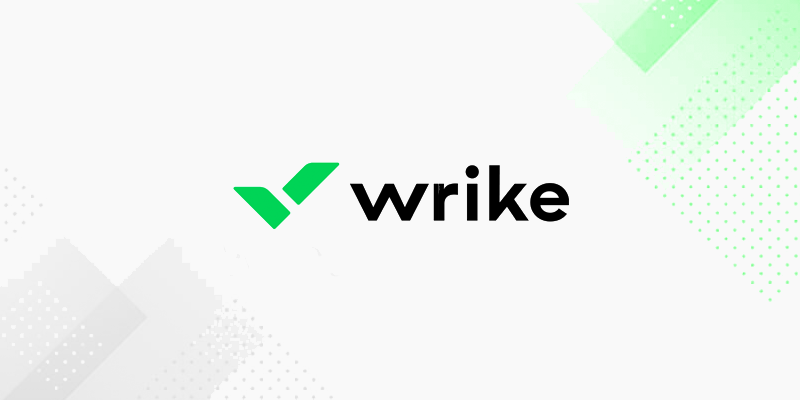 Wrike is a project management software designed to help in project planning and collaboration for teams and businesses.
Wrike has pre-made templates that serve as guides for your work management. You can always document procedures and find the right templates for your projects, folders, or tasks. Using templates in Wrike can help your team get started with repetitive tasks quickly and save time on more productive work.
Standard operating procedures are otherwise referred to as business requirement documents in Wrike. You can document your project procedures in Wrike using existing templates or right from scratch.
Features of Wrike
File Management
For creative teams that need to send and receive different file versions and attachments from time to time, Wrike enables them to have effortless access to files and attachments at all times. It also has a versioning feature which provides a way to track the most recent versions of file attachments. This makes it easy for teams to know the latest document versions to work on.
Seamless Communication
Wrike enables team discussions, and this is built together in the same system where the actual work and the creative files reside. Team members can provide their feedback and views on the latest press release, a recently uploaded design mockup, or even ideas for a holiday party, and easily engage their colleagues to learn about their ideas.
Collaborative Editing
Wrike allows multiple team members to access and contribute to files and documents simultaneously. The system also allows tasks to be shared effortlessly among team members.
Easy Time Tracking
If you pay your employees based on the hours worked, Wrike will be helpful in tracking the billable hours. The software comes with a built-in timer so that you are able to easily track your team members' hours.
Real-time Data Reporting
Wrike allows you to easily generate reports from real-time data. These can include timesheets as well as weekly productivity charts that provide data on your team's output.
Customizable Workflows
Different companies have different processes they follow to achieve their targets. With Wrike, you can customize the software for your way of working instead of making the team adjust to any platform's limitations.
How to Document Policies and Procedures in Wrike
Follow these steps to create your first policy or procedure in Wrike.
Step 1: Review previous projects and possibly use templates from previous successful projects.
Step 2: Capture your requirements.
This may consist of many different types of requirements ranging from high-level to technical.
Ultimately, your business requirements document won't be effective without gathering and capturing all stakeholders' requirements accordingly.
Note: Ensure you use clear, jargon-free language or include a glossary of terms at the end of your document so that any technical terms can easily be found.
Step 3: Add visual elements to make content more digestible.
Visuals and surrounding context can increase your plan's effectiveness and break up text-heavy chunks of information.
Step 4: Review the document.
Once you've finished your business requirements document, it's important to have stakeholders review and validate it. This provides the opportunity for you to confirm you've captured all of the requirements accordingly and offers a chance for stakeholders to provide feedback and make changes before the project begins.
Completing a review process will also help to ensure that everyone is on the same page.
Wrike Pricing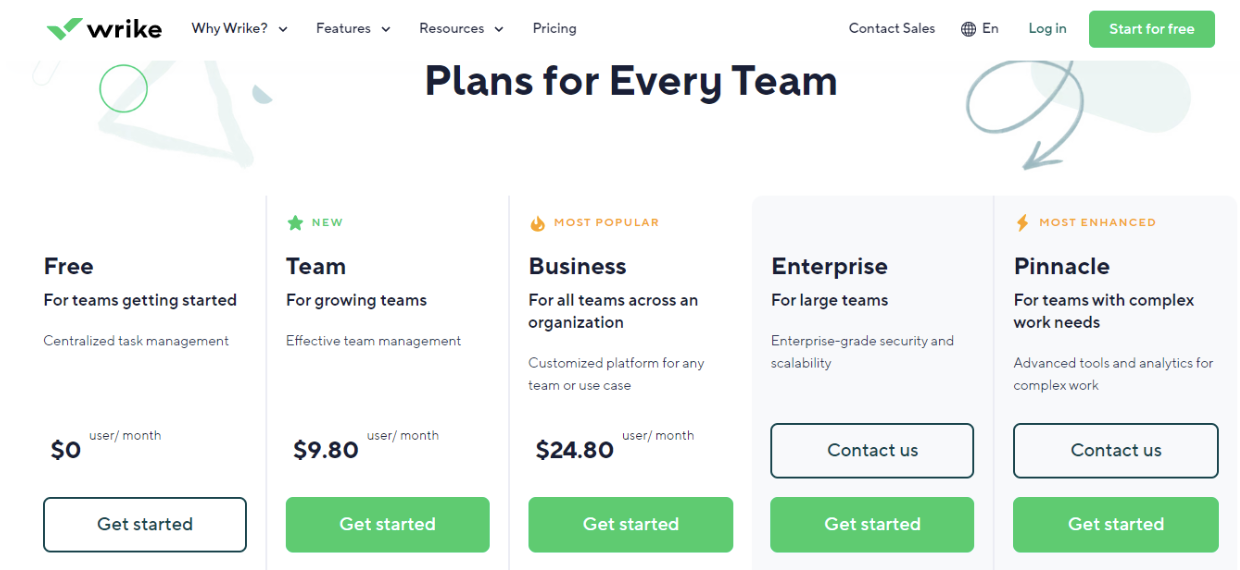 There are five pricing tiers available to users of Wrike.
Free accounts: Wrike's free account requires no fee and users have unlimited access to limited features available on this plan. This free plan is made for individuals or teams that need project management software with basic tools.
Team accounts: The Team account is priced at $9.80 per user per month. They are great for smaller teams who need increased functionality as well as more advanced customization options.
Business Plus: This is priced at $24.80 per user per month. This plan is ideal for teams that want advanced functionality and powerful customization options.
Enterprise Standard: These are custom-priced accounts made for teams that need advanced options, including security.
Enterprise Pinnacle: These are also custom-priced accounts and are perfect for teams that need not only advanced work management options provided in Enterprise Standard but also advanced reporting and business intelligence.
Wrike Customer Reviews
Wrike users are able to use it free for a long time, giving them unlimited access to the limited features available to free users. However, some of the setbacks that limit the user experience on Wrike are:
Inefficient customer and technical support
According to Wrike's customer reviews, a number of users have had their worst encounters with their customer support team and these leave them with bitter experiences. This is a great deal because customer retention is the soul of any successful business. You would guess correctly that those customers who had bad encounters with the Wrike support team will choose other products over and over again, even if they have fewer features compared to Wrike.
Lack of premade templates
With Wrike, you don't get built-in templates that can be edited to fit your needs. Instead, you get to build your own custom templates from scratch. This would be a big deal for a brand-new customer, especially if they are not tech-savvy.
Expensive for large teams
Wrike pricing plans are done per user per month. This may easily accumulate to a huge amount especially if you want a plan that gives you access to all the features on the app. For example, a team of 20 members on the Business Plus plan will spend up to $496 per month to maintain their membership on Wrike.
It only costs $99 for 20 team members if your company is using SweetProcess.
Complicated learning curve
Previous users of Wrike were unsatisfied with the fact that you can't get on board with Wrike without going through a learning curve with the demo videos. The numerous settings and ambiguous project management routes make it difficult to easily get started with Wrike compared to similar tools like SweetProcess.
Many users of Wrike find it difficult to identify and organize tasks, and this makes it difficult to track and monitor progress.
3. ProcessPlan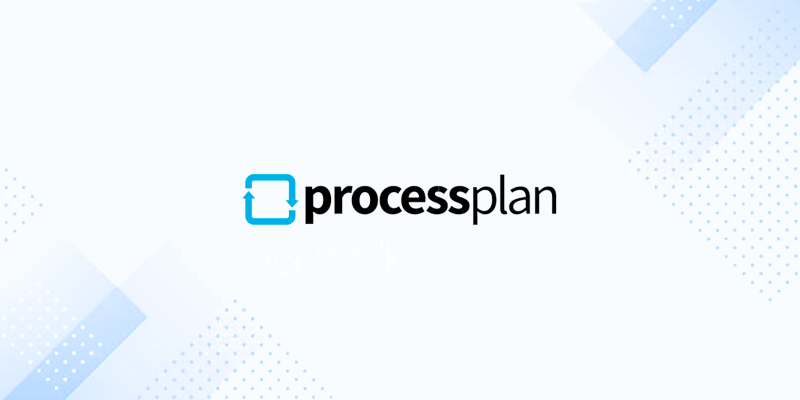 ProcessPlan is another Flowster alternative that does better in terms of template libraries and other similar features. It has a library containing tons of pre-built process templates you can import and modify to suit your needs.
Features of ProcessPlan
Workflow automation
As an SOP tool, ProcessPlan allows you to automate repetitive tasks and processes. This will help in improving efficiency and reducing the risk of errors.
Task management
ProcessPlan enables you to assign, track, and manage tasks and projects across your organization.
Custom form creation
You can create custom forms and surveys on ProcessPlan to gather information and feedback from employees and customers in one place.
Document management
ProcessPlan is a central repository for storing, organizing, and accessing all of your business documents.
Reporting and analytics
You can easily access your statistical reporting and analytics tools in ProcessPlan. This will help you understand and optimize your business processes from existing reports.
How to Create SOP Templates with ProcessPlan
Here's the step-by-step procedure on how to create SOPs in ProcessPlan:
Step 1: Log in to your ProcessPlan account.
Step 2: Click on Administration, then select "Documents."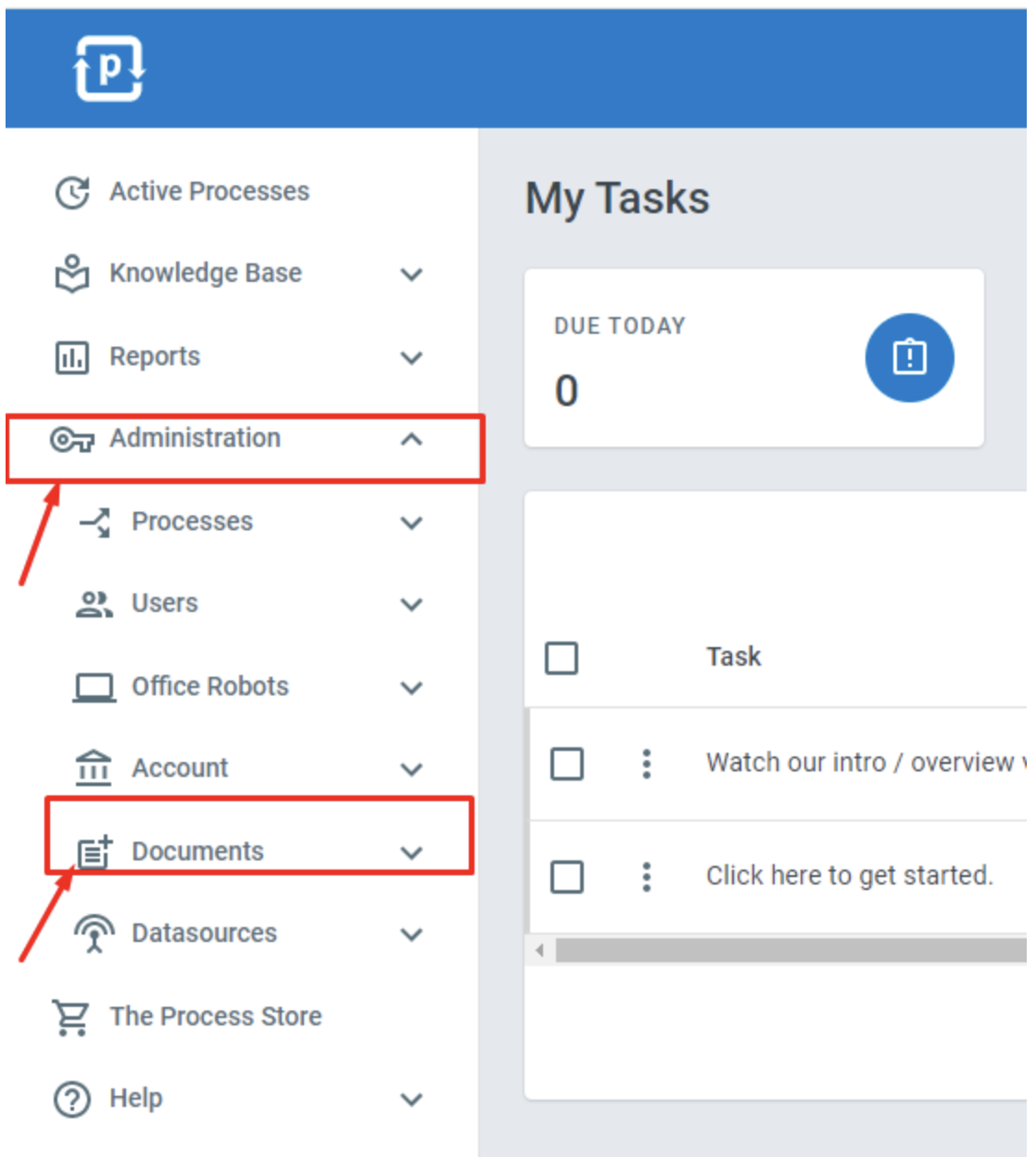 Step 3: Click on SOP templates and then the plus (+) sign to create a new template.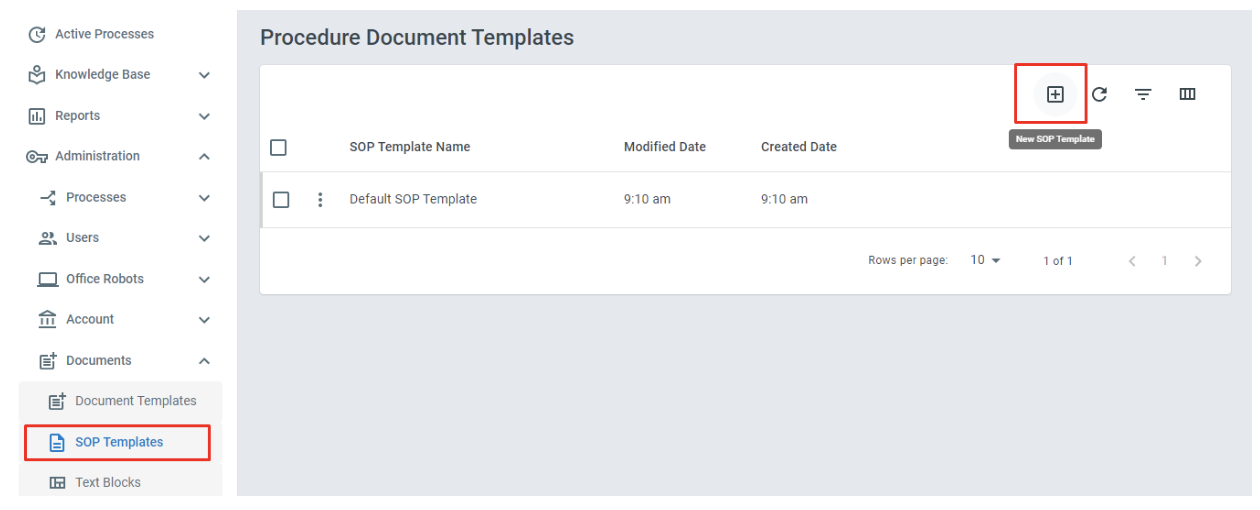 (You can also edit the default SOP template there to fit your purpose.)

Step 4: Give the SOP a title.
Step 5: Input the description and any relevant detail, including images and links as appropriate.
Step 6: Once you're done editing the SOP template, click "Save" at the top of the panel.
Your SOP template is ready for use. You can print them out and make them accessible to your team members on ProcessPlan.
ProcessPlan Pricing
Free plan: ProcessPlan has a free-forever plan where you can get access to basic features and tools for small businesses.
User License plan: $25 per user per month. User licenses are for people who need to participate in your business processes and log in to your ProcessPlan account to manage processes and tasks and view reports. External contacts can participate in your business processes without a license.
Managed Robot Staffing: $395 per office robot per month. This gives you access to ProcessPlan AI Office Robots that run completely unattended and can perform all of the back office work in your company.
AI Robot Management: $395 per office robot job per month. With this plan, the ProcessPlan team will train and manage AI Office Robots to perform all your office work.
Enterprise plan: You can subscribe to the ProcessPlan Enterprise plan by reaching out to the ProcessPlan support team.
ProcessPlan Customer Reviews
ProcessPlan has a number of pre-made templates that makes it easy for users to create their procedures without technical knowledge. It also has the workflow library known as the Process Store containing tons of pre-built process templates you can import and modify to suit your needs.
On the other hand, some of the challenges encountered by ProcessPlan users are:
The automated actions in the process building can get a bit confusing, according to ProcessPlan users. Many team members find it difficult to follow and execute tasks based on what is seen on ProcessPlan. There are processes and activities that don't work as expected until you play around with lots of functions. Thus, it is difficult to make great progress, especially as a beginner.
The process templates present in ProcessPlan's Process store have limited customization options. This makes some complex processes hard to implement and ends up with a lot of unnecessary manual steps.
It's difficult to work with ProcessPlan without going all-in to learn about how it works. Some companies that use ProcessPlan need to go as far as to assign a team member to learn and manage their ProcessPlan account before they can make progress. This is due to the learning requirement involved in using this tool.
4. Kissflow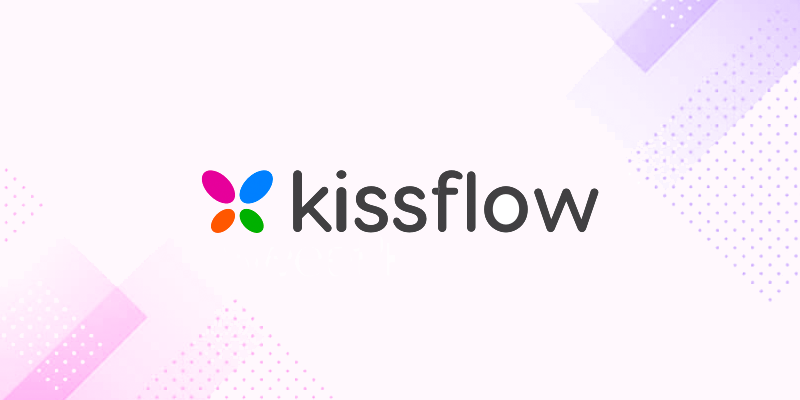 Kissflow is a workflow software that supports both structured workflows and unstructured workflows. Kissflow is a no-code platform where anyone can create an automated process, build a task board, handle a case flow, and collaborate on work topics, all in one platform.
Features of Kissflow
No code automation
Kissflow does not require coding of any sort. It is perfect for non-technical business users to automate the steps of the workflows from setting up triggers, tasks, schedules, and response management.
Process approval alerts
Kissflow process approval alerts help to optimize the approval process by sending alerts to the people involved for their input or review.
Offline access
Kissflow offers offline connections for people to access their processes even when there is no available internet connection.
Real-time reporting and analytics
Kissflow has a powerful reporting and in-depth analytics tool. With this in place, your Kissflow account will be a place where you get all the business insights you may need.
How to Create a Process in Kissflow
Step 1: On the left navigation panel, click "Explore."
Step 2: On the "Explorer" page, click "Create." This will take you to the "Create from scratch" page. Alternatively, you can go to the template gallery and install one of the predefined templates.
Step 3: From the "Create from scratch" page, select "Process."
Enter the process name. You can also add a description and category to help you organize and find your process later.
Step 4: Click "Create."
Note: If you already have some existing data for your process form in a CSV or XLSX format, you can click "Import Data" from other sources and upload the file. The columns in the file will be imported as fields into your form.
Kissflow Pricing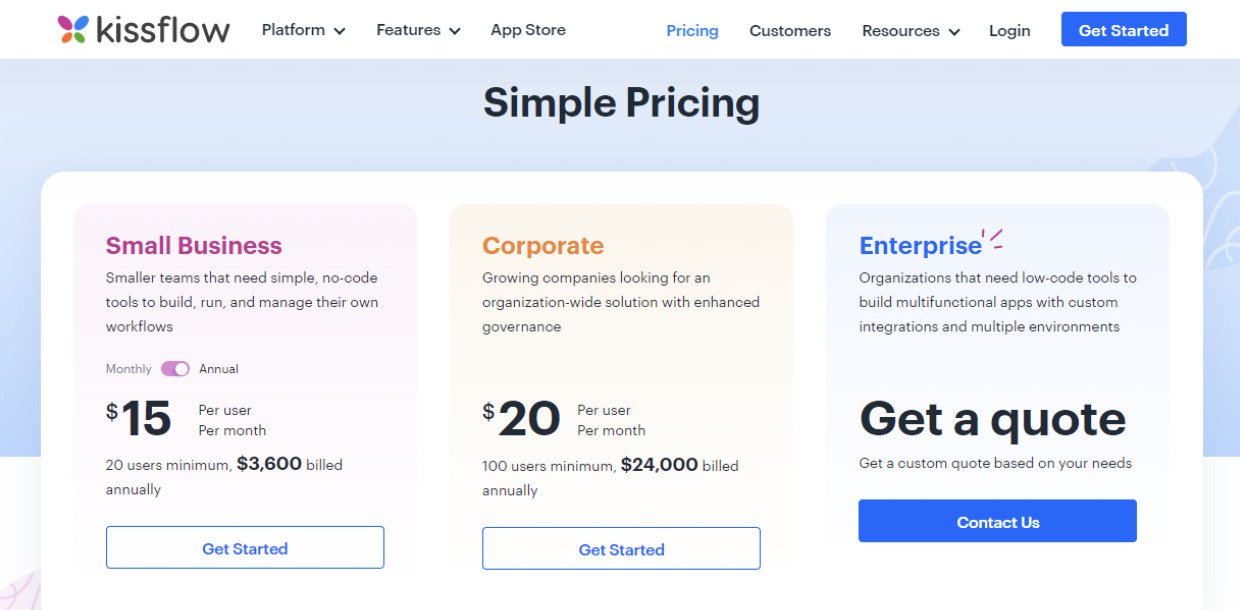 There are three pricing plans on Kissflow.
Small Business: This plan is billed at $15 per month per user. You need a minimum of 20 users to be eligible for this plan. This will accumulate to a total of $3,600 yearly.
Corporate: This plan is billed at $20 per month per user. A minimum of 100 users is required to adopt this plan. The cumulative cost is $24,000 yearly.
Enterprise: This is a custom plan that you can adopt based on the needs of your organization. You will have to contact the Kissflow team to get started with this plan.
Kissflow Customer Reviews
Kissflow workflow allows users to customize their workflows based on the needs of their organization. It is also used to easily build out newly proposed features as stand-alone programs for easier field testing and data management. In the same vein, users of Kissflow are faced with the following issues:
Inefficient search interface
The search interface of Kissflow is not efficient, as it is not possible to search for keywords in the body of process flows.
Kissflow is a bit pricey, especially for companies with large team members. It will cost a minimum of $300 monthly to maintain a membership on Kissflow even if you have fewer than 20 team members.
Lack of in-built email feature
The emailing feature is not available on Kissflow unless other tools are integrated. With Kissflow alone, the email feature will not be functional.
5. ClickUp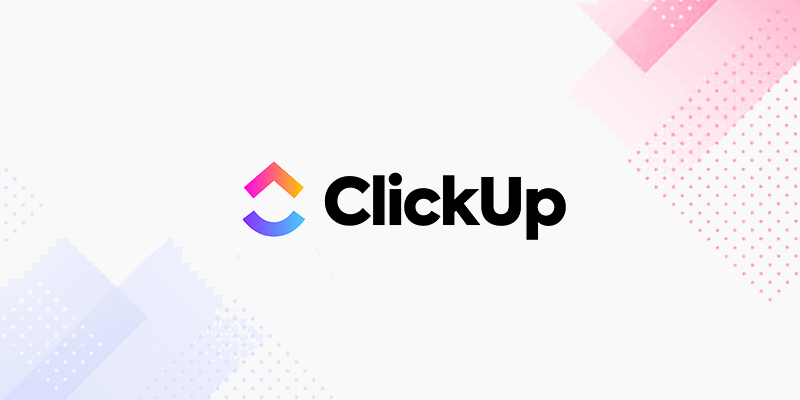 ClickUp is an all-in-one productivity platform where teams come together to plan, organize, and collaborate on work using tasks, docs, chat, goals, whiteboards, and more. ClickUp helps teams of all types and sizes deliver work more effectively, replacing inflexible and overlapping tools.

Features of ClickUp
Task management
ClickUp is reliable for organizing tasks, tracking changes and updates to work items, and presenting a big-picture view of what the team is working on at any moment in time.
Customized task management
With over 35 ClickApps, ClickUp users can plan, organize, and collaborate to exact requirements, saving time through automation and custom field setups.
Team collaboration
ClickUp offers several team collaboration features that enable users to assign multiple people to any task to work on together and comment in threads, or turn them into action items for faster turnaround. It is also easy to quickly share updates in real-time using the built-in chat view feature.
Scheduling
ClickUp has different calendar and planning views to keep project managers organized to finish tasks on schedule. You can schedule work, set up and manage dependencies, and prioritize anything and everything while building a master project timeline.
Resource management
ClickUp dashboards make it easy to see what team members are assigned to, working on, and what their progress looks like with attractive visual layouts of the information available in the system.
Managers can plan and manage resources to get the most out of every team member without overburdening any of them.
Reporting
ClickUp helps users track progress with real-time reporting that can be organized into ready-to-use or customizable reports composed of charts, maps, calendars, and more.
How to Create an SOP Template in ClickUp
Step 1: Log in to your ClickUp account.
Step 2: Click on Spaces.
Step 3: Select the appropriate space by clicking on the "+" sign.
Step 4: Choose "From Template" from the dropdown list.
Step 5: On the template interface, create a new template.
Step 6: Name the template and optionally add the description and tags.
Step 7: Under the "Share with" section, you can define the people who should have access to the template.
Step 8: Under import options, you can import an existing SOP or customize them based on your choice.
Step 9: Click on Save.
Your SOP template is ready for use.
ClickUp Pricing

There are five pricing models in ClickUp.
ClickUp Free Forever Plan: Costs $0 per month, and it is best for personal use as it comes with limited features.
Unlimited: This costs $5 per member per month, and it is best for small teams.
Business: This is charged at $12 per member per month, and it is best for mid-sized businesses.
Business Plus: Costs $19 per member month, and it is best for multiple teams.
Enterprise: This is a custom plan, and you need to reach out to the ClickUp team if you want to subscribe to this.
ClickUp Customer Reviews
ClickUp, according to its users, takes care of every part of project management. The user-friendly interface is easy to use and straightforward, enabling users to plan, track, and manage any type of work for any type of team. However, ClickUp has its downsides which are outlined below.
Depending on the number of projects you're involved in, notifications from ClickUp can sometimes be frustrating. ClickUp sends you all kinds of notifications by default which may get irritating, as expressed by users of ClickUp.
ClickUp could benefit from more robust time-tracking functionality. Time-tracking device widgets allow users to see the total time each team member has tracked, including cumulative time-tracking logs on what is going well and what it takes to accomplish something.
The initial learning curve for ClickUp is a bit too steep. People who have trouble with technology experience trouble learning how to effectively use this software as a beginner. Many users expressed their view that it can take some time to fully understand and utilize all of the features that ClickUp offers, which can be a bit overwhelming for new users.
6. ProcessKit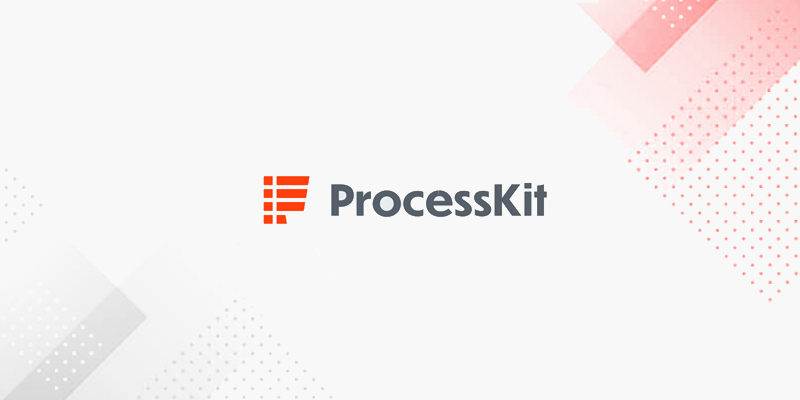 ProcessKit is a process-driven project management software for teams to automate and streamline recurring tasks, track progress, and scale operations. It can be used to build powerful automation and integrates with 1,000+ tools using Zapier.
Features of ProcessKit
The repeatable and predictable client onboarding process
Processkit has a calm, efficient workflow for setting up new clients for success with ready-made process templates or your own customized templates.
Track client progress and onboarding
ProcessKit makes your client onboarding orderly, efficient, and visible. You don't have to worry about things falling through the cracks.
Delegate onboarding tasks
ProcessKit helps to empower your team to run client onboarding tasks seamlessly, without your micromanagement.
Automate your client onboarding
ProcessKit helps to scale your client onboarding by automating the if/then logic.
How to Create Processes in ProcessKit
Step 1: Log in to your ProcessKit account.
Step 2: Click "Processes" in the main navigation.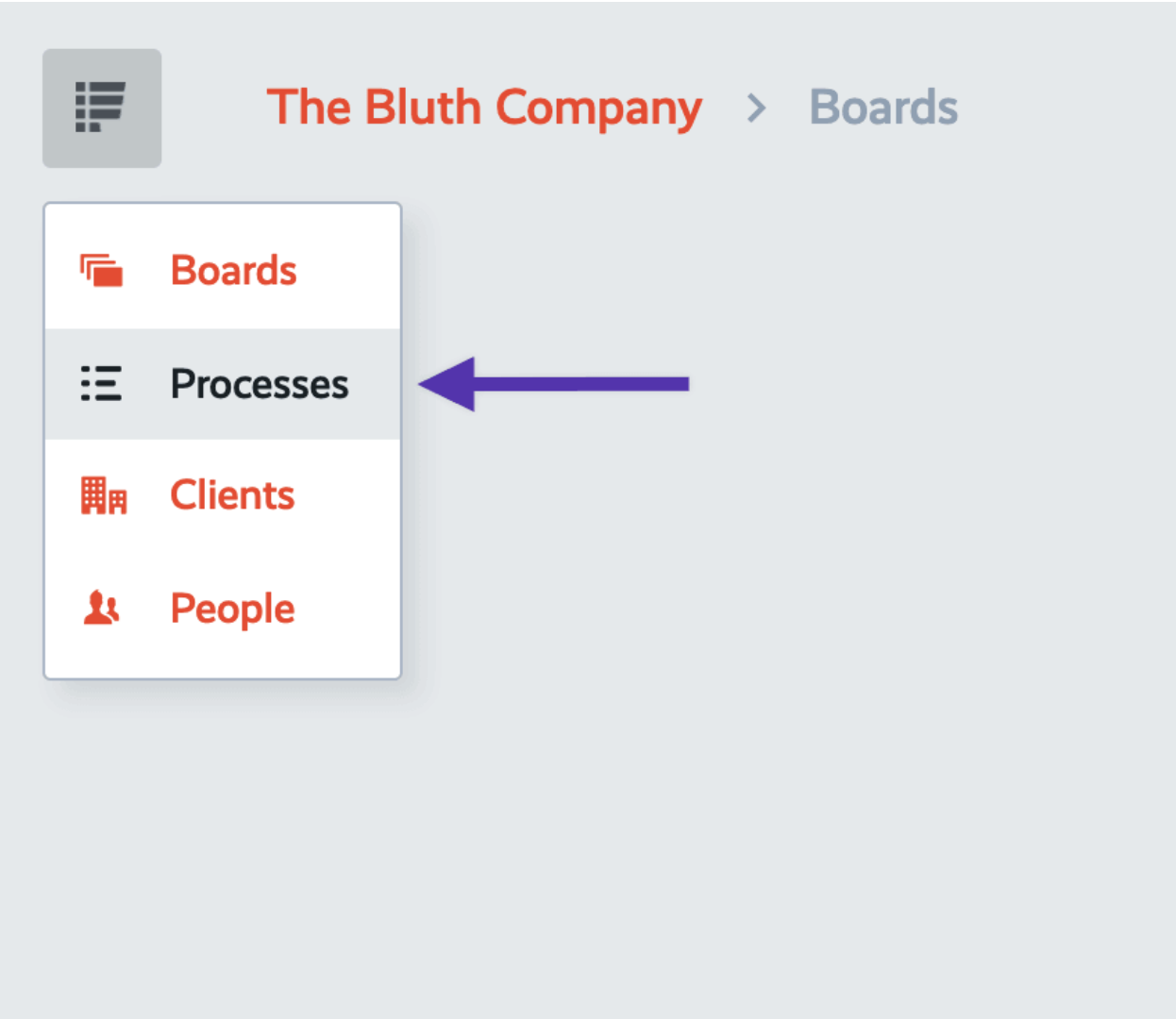 Step 3: Click "+Process" button to create a new process.

Step 4: Give the process a simple and descriptive title.

Step 5: Click "Create Process."
Step 6: Include all the necessary steps that should be included in the process one after the other.
Step 7: Add details to each step and assign team members appropriately.
ProcessKit Pricing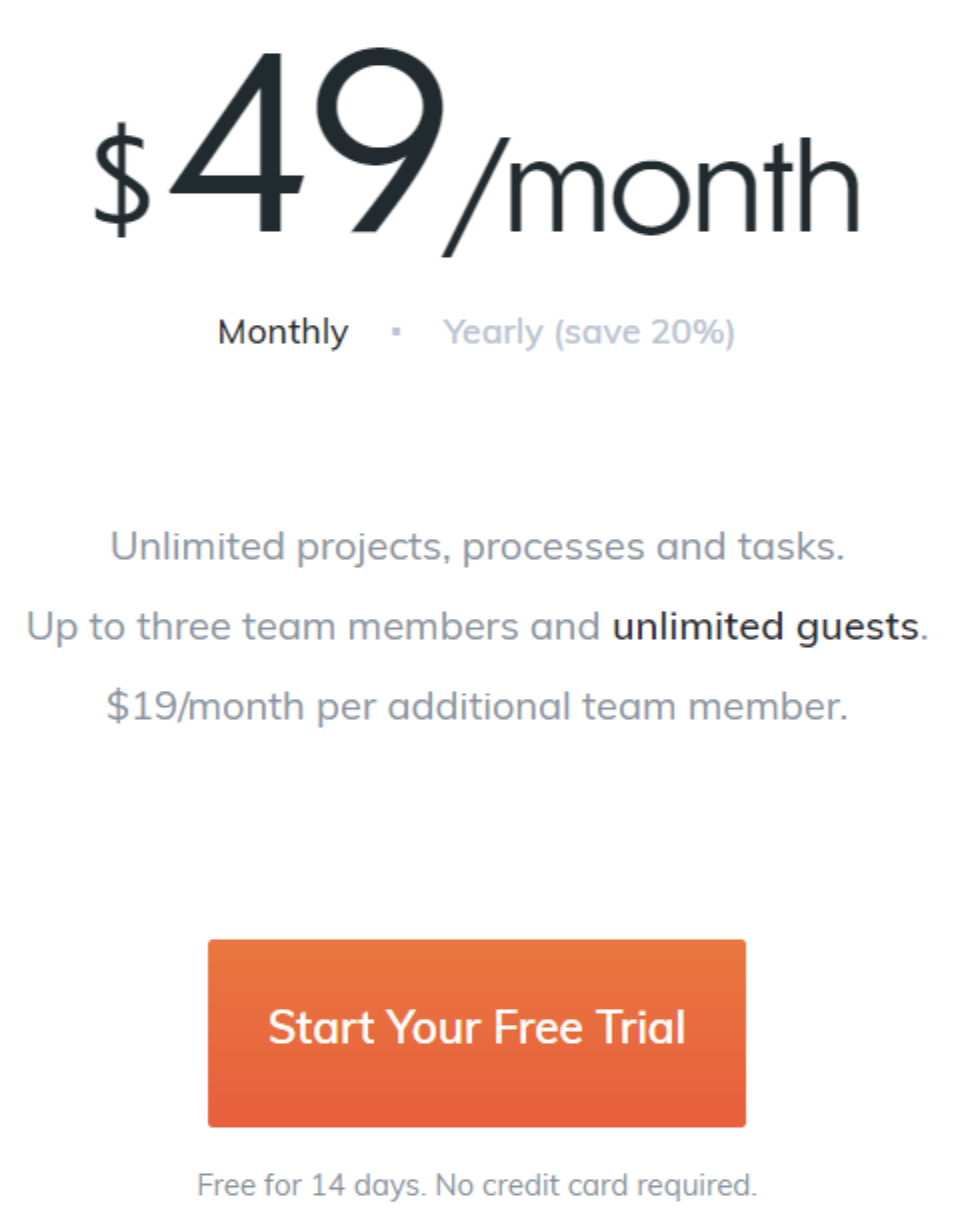 ProcessKit comes with a single pricing plan of $49 per month. The plan covers three team members and unlimited guests. If you want to onboard more than three team members on ProcessKit, this will cost $19 per month per additional team member.
ProcessKit Customer Reviews
ProcessKit has great automation features which make it easy for team members to track progress, automate repetitive tasks, and build smart workflows that can adapt to different projects. The downsides of using ProcessKit as seen in the G2 reviews are:
Setting up your process in ProcessKit takes a bit of time, especially if you're building your process from scratch. A ProcessKit reviewer acknowledged that setting up your processes in ProcessKit takes a bit of time. This is because you have to understand how your processes work and then start "building" them inside ProcessKit.
The cost of maintaining ProcessKit membership is on the high side, especially for companies with large teams. It costs almost $400 for teams of up to 20 team members to maintain their ProcessKit membership.
Similar tools like SweetProcess are cheaper and easy to use.
7. CheckFlow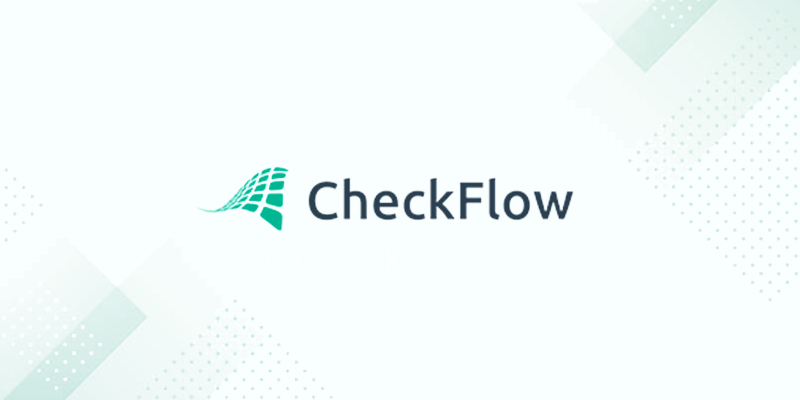 CheckFlow is a project management tool that provides a simple and intuitive platform to create, manage and analyze your teams' processes and workflows. It helps to create processes that include images, videos, email templates, data tables, sub-tasks, and more. Processes can be run as collaborative workflows and easily managed using the real-time dashboard.
Features of CheckFlow
Process modeling and designing of workflows and templates
CheckFlow allows you to create, edit, review, duplicate, and delete workflows and templates. You can easily add multiple tasks within a few seconds.
Create, edit, share, and collaborate on your checklists
After creating your checklists, you can make them accessible and editable by many users at a time. The synchronizing feature makes it possible to collaborate on them. You can also share your checklists with anyone using a unique link. The good thing is that users do not need to sign up or log in when accessing a shared checklist. This allows you to easily collaborate with clients and is often used as a quick and effective way to collect information.
Create dynamic processes using conditional logic
Use conditional logic to create truly dynamic checklists based on if/then logic. CheckFlow allows you to show and hide tasks and controls based on the value entered into a specific control such as a text box or drop-down. This type of responsive checklist gives you more power over your workflows and you can create multiple conditional logic rules to control exactly how you want your process to behave.
Build processes with the drag-and-drop designer
CheckFlow has a simple editor which allows you to easily create tasks in seconds. Drag-and-drop controls onto each task to capture input or display data. You can control and automate your workflow using many other advanced features.
Advanced analytics and reporting
CheckFlow analytics dashboard provides you with all the data you need to adopt continuous improvement practices within your business. You can view statistics, charts and raw data on all of your checklists and tasks. This will help to figure out projects and tasks that are not performing as expected and make necessary improvements. CheckFlow allows you to export your raw data for further analysis in external tools such as Power BI or Tableau.
Powerful automation and collaboration
Automation features such as conditional logic, auto assignments, and checklists help to control your workflow and reduce your workload. CheckFlow's SOP software includes controls and workflow features that allow you to easily build seemingly complex processes.
Collaboration is easy with task assignments and always accurate as CheckFlow keeps your data synchronized in real-time across users and devices.
Steps to Create a Process on CheckFlow
Step 1: Log in to your CheckFlow account.
Step 2: From the toolbar on the left, click on the green button with the plus "+" sign. This is the "Quick Create" button. You can create templates, checklists, and schedules using the button.
Step 3: Click on "New Blank Template."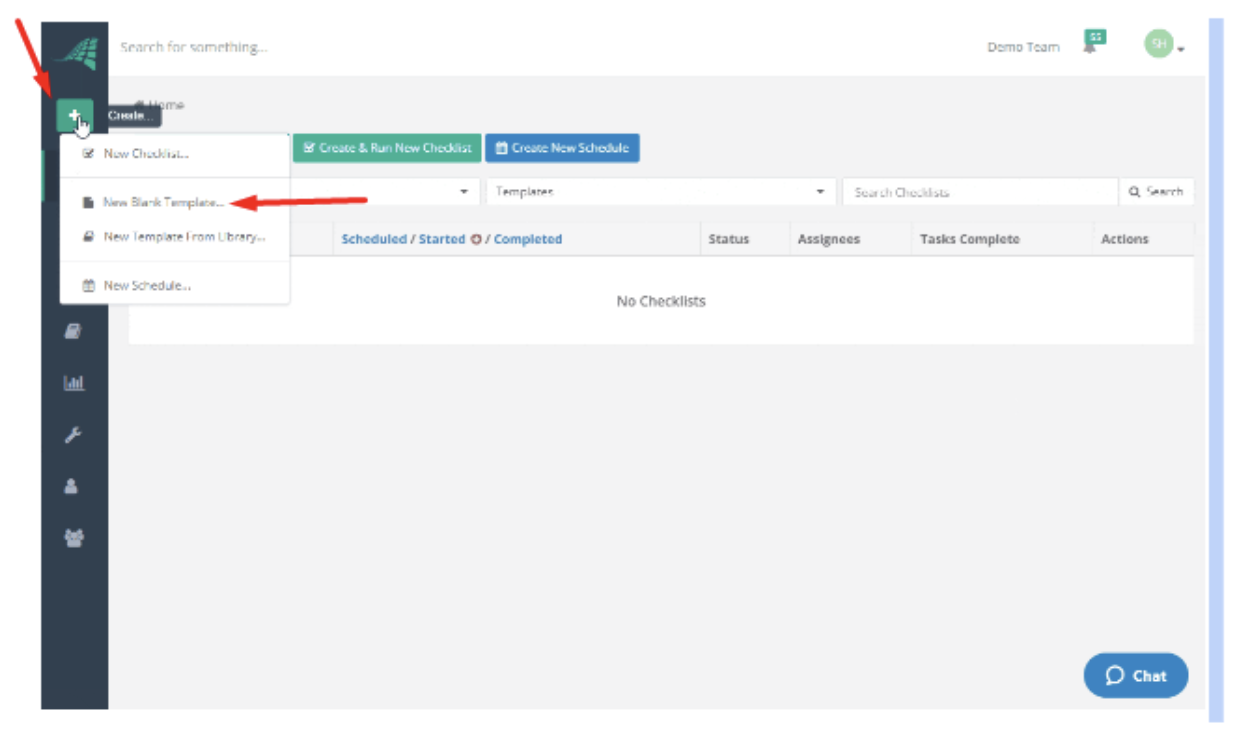 Step 4: You will be redirected to the template designer and your new blank template will be displayed.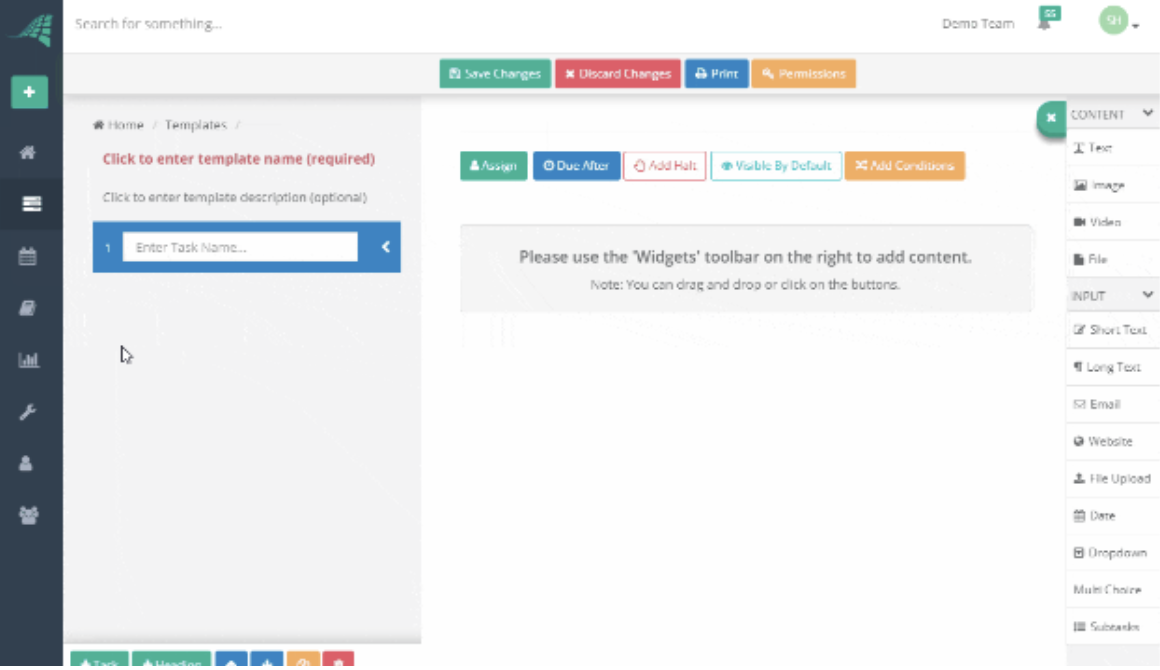 Step 5: Give your template a name and description.
Click on the red text "Click to enter template name (required)" and the label will switch to a text box. Enter the name of your template in this text box.
You can also enter a description for your template. The description is an optional input.
If you would like to enter a description, click on the gray text "Click to enter template description (optional)," which is located below the template name. The label will switch to a text box. Enter the description of your template in this text box.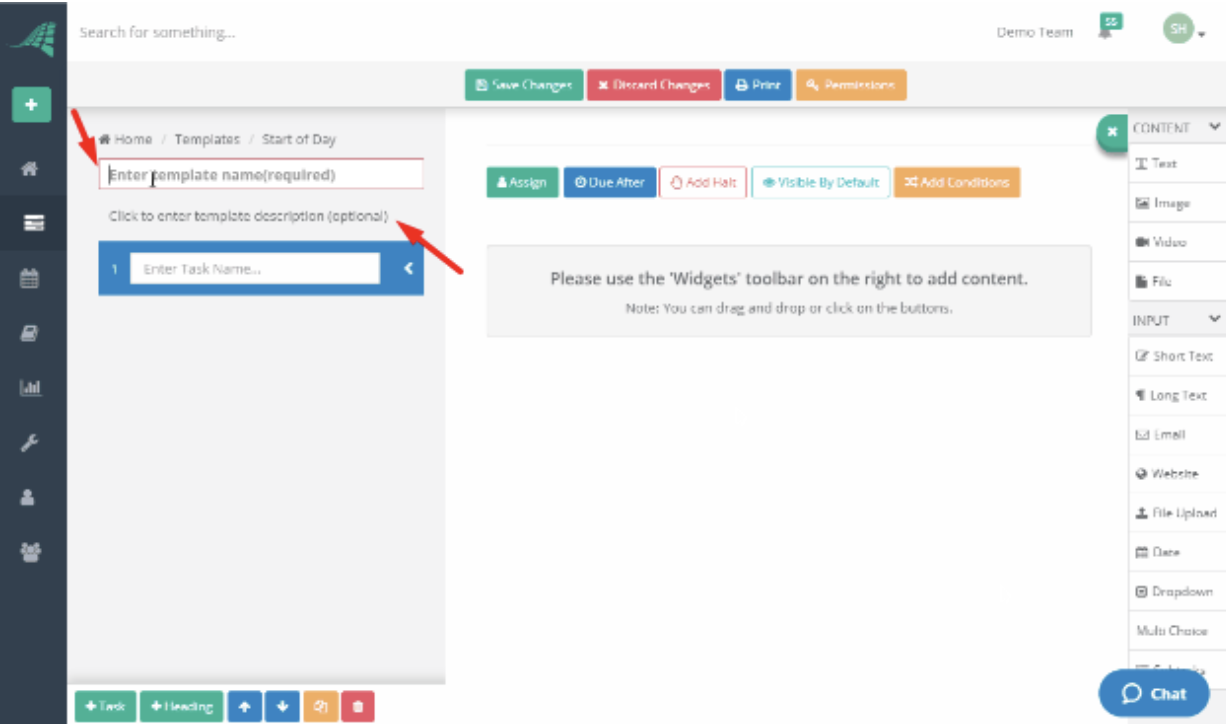 Step 6: Add tasks and a heading to your template.
When you create a new template, a blank task will automatically be created for you.
Click on the task to enter the name of your task in the text box.
To add more tasks, either press the Enter key while you're in an existing task or click on the "+ Task" button in the toolbar at the bottom of the tasks list area.
To add a heading, click on the '+ Heading' button in the toolbar at the bottom of the tasks list area.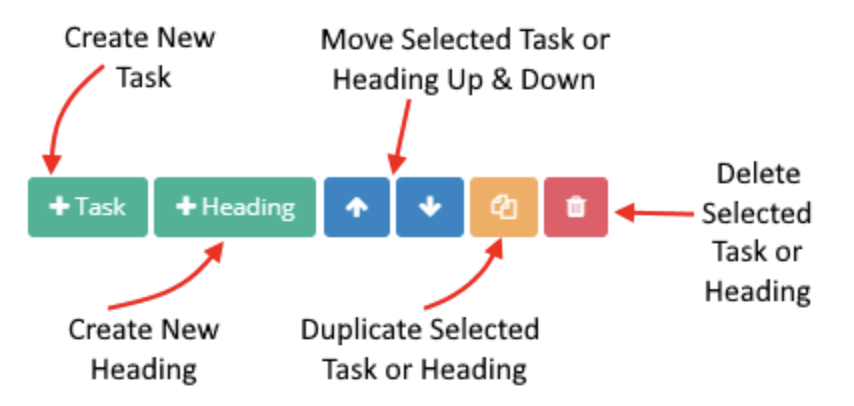 You can add as many tasks and headings as you need. There is no limit.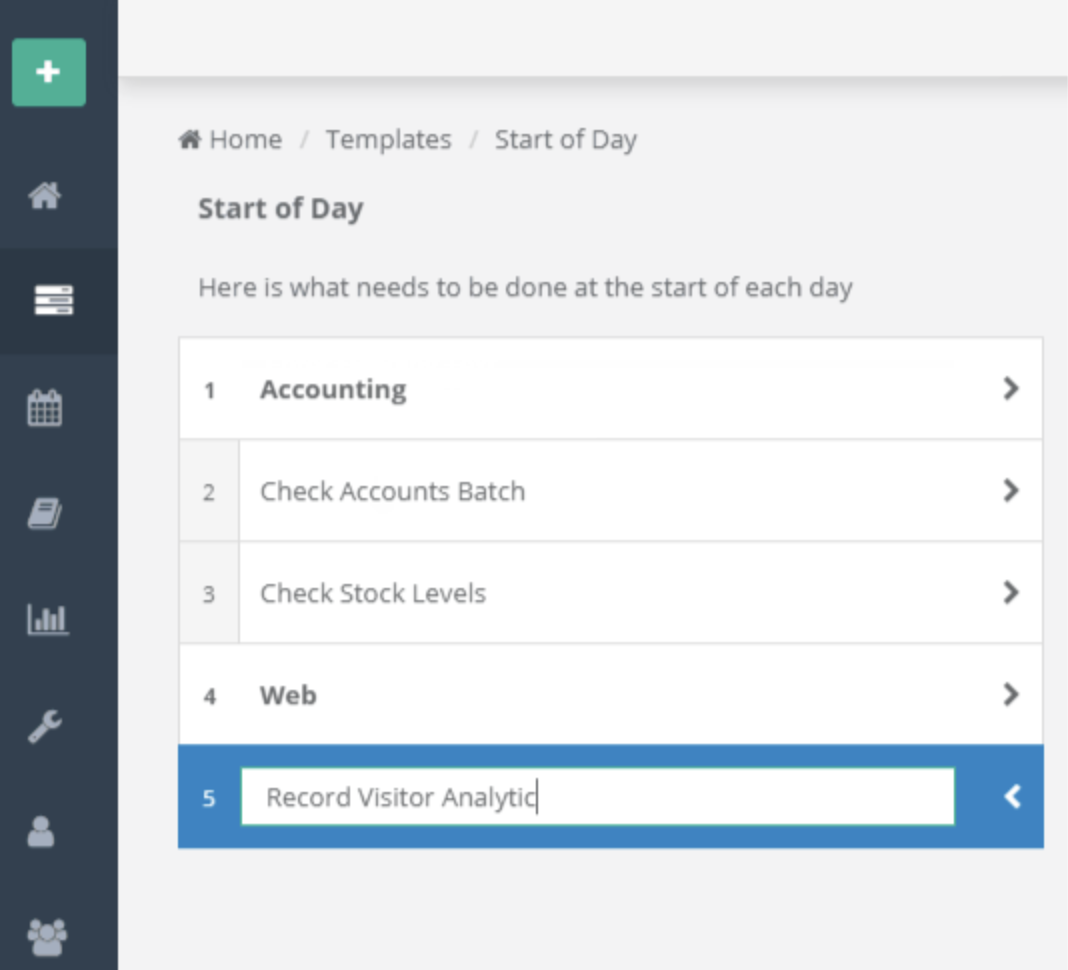 Step 7: Add content to your tasks.
You can add content to your tasks using CheckFlow controls. There are two types of controls in CheckFlow. Content Controls display information and Input Controls capture input from the user.
Content controls include: Text, image, video, and files. Input controls are short text, long text, email websites, and so on. The controls can be added from the controls toolbar located on the right of the template designer. To add a control, you can drag and drop the control from the "Controls" toolbar to the task content area.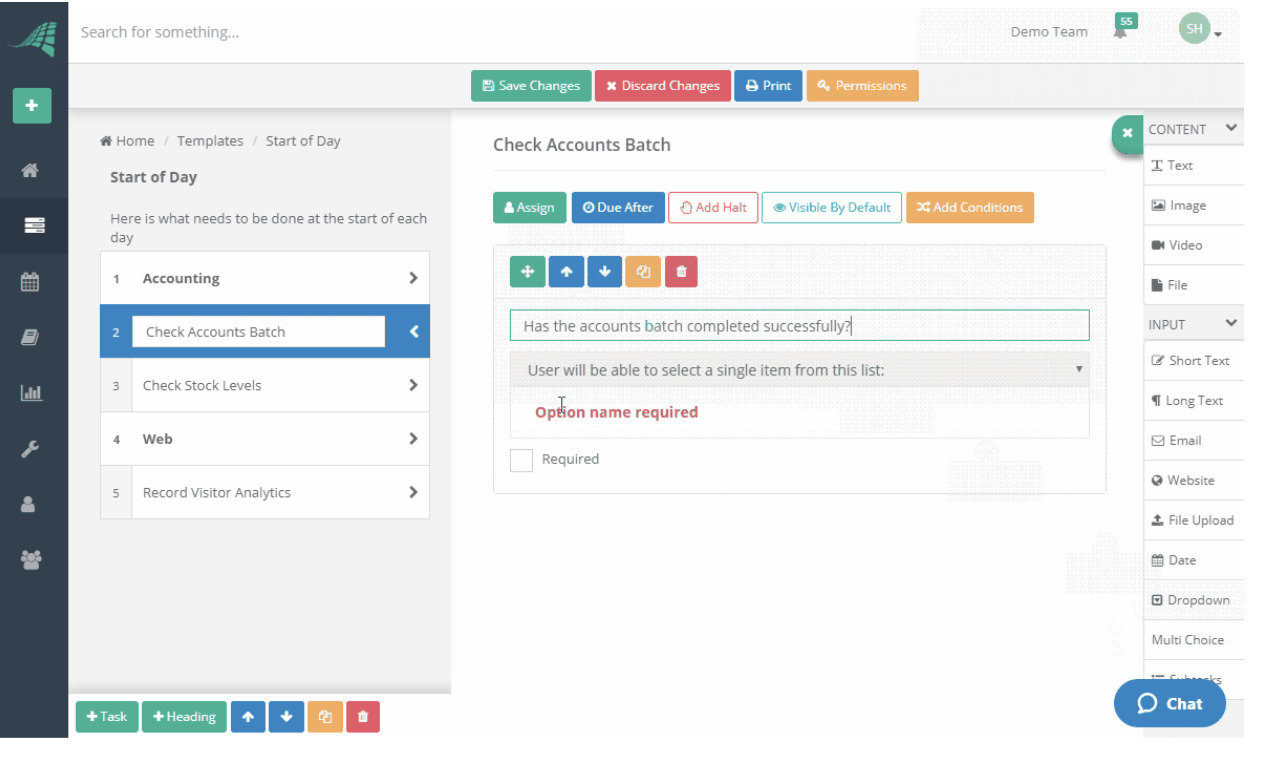 Step 8: Save your template.
To save your template, click on the "Save" button at the top of the template page.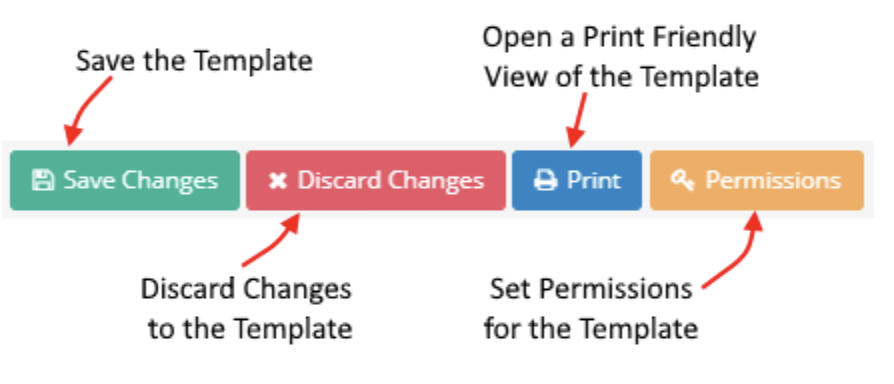 Step 9: Create a checklist derived from your template
Now that you have created your template, you can create checklists based on it from time to time.
CheckFlow Pricing

CheckFlow has two major pricing plans: the Business and Enterprise plans.
Business: This is made for teams of any size and costs $10 per user per month.
Enterprise: This is made for a minimum of five team members and costs $18 per user per month.
CheckFlow also offers a free trial where you can get started with the tool at no cost.
CheckFlow Customer Reviews
CheckFlow gives free access to many checklists and templates that can fit into a number of different operations. This helps you save time on your projects and reduce your workload. Some of the challenges that come with using CheckFlow as your SOP tool are:
According to reviews by CheckFlow users, it would be great to display all tasks in a calendar view. This would help to depict when the team workload is at its peak and when there are few things or nothing to do.
Apart from creating processes and assigning tasks, it would be great if CheckFlow allowed its users to create tasks separately similar to how a to-do list app works.
8. MaintainX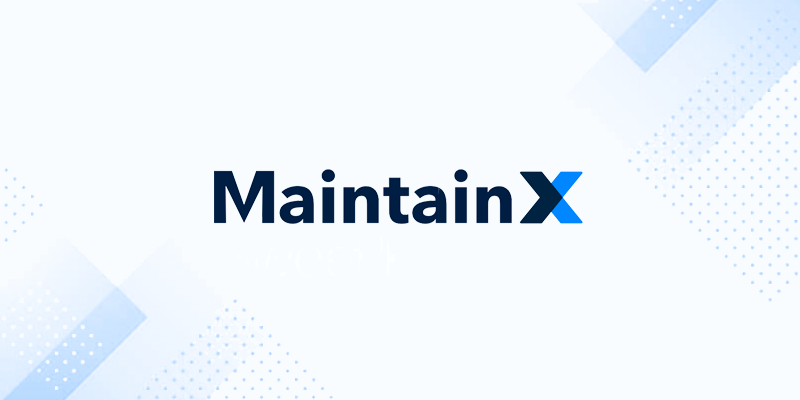 MaintainX is a mobile-first workflow management platform for industrial and frontline workers. It helps businesses track reactive and preventive maintenance, and control the daily operations such as safety inspections, quality inspections, and operating checklists, all with a digital audit trail.
Features of MaintainX
Checklists and inspections
MinatainX helps to manage safety, regulatory compliance, and standard operating procedures in your company.
Work order management
MaintainX makes it easy to assign, comment, and track the status of projects in real time.
Asset management
You can easily reduce downtime and improve productivity with the asset management feature.
Preventive maintenance
It's easy to schedule repeatable tasks for your assets with MaintainX.
Parts inventory management
With the inventory management feature, you can track assets and facility usage by work order and asset.
How to Create a Procedure in MaintainX
Step 1: Go to the Procedure Library tab.
Step 2: Click "+ New Procedure Template" at the top right corner.
Step 3: To start the procedure from scratch, click "Blank Template."
Step 4: Add the required procedure name.
Step 5: Add optional procedure description.
Step 6: Click "Next" at the bottom right corner.
Step 7: Add headings or fields: Select and add the field type that best fits items in procedure (such as Checkbox and Text field).
Step 8: To add a link to any field, click the link icon at the bottom right corner of the field. To add a picture or file, click the paperclip icon at the bottom right corner of the field.
Step 9: Continue through the procedure by adding new items: new fields, new headings, new sections, and/or new templates (to add procedure from local library).
Step 10: Once finished creating a new procedure, click "Continue" at the top right corner.
Step 11: Under Settings, add tags to the procedure.
Step 12: Assign tasks to teams in Charge: Click in the appropriate box and start typing to display already created teams.
Step 13: Set the procedure visibility by either keeping it private to only you or make it public so it can be accessible for all team members.
MaintainX Pricing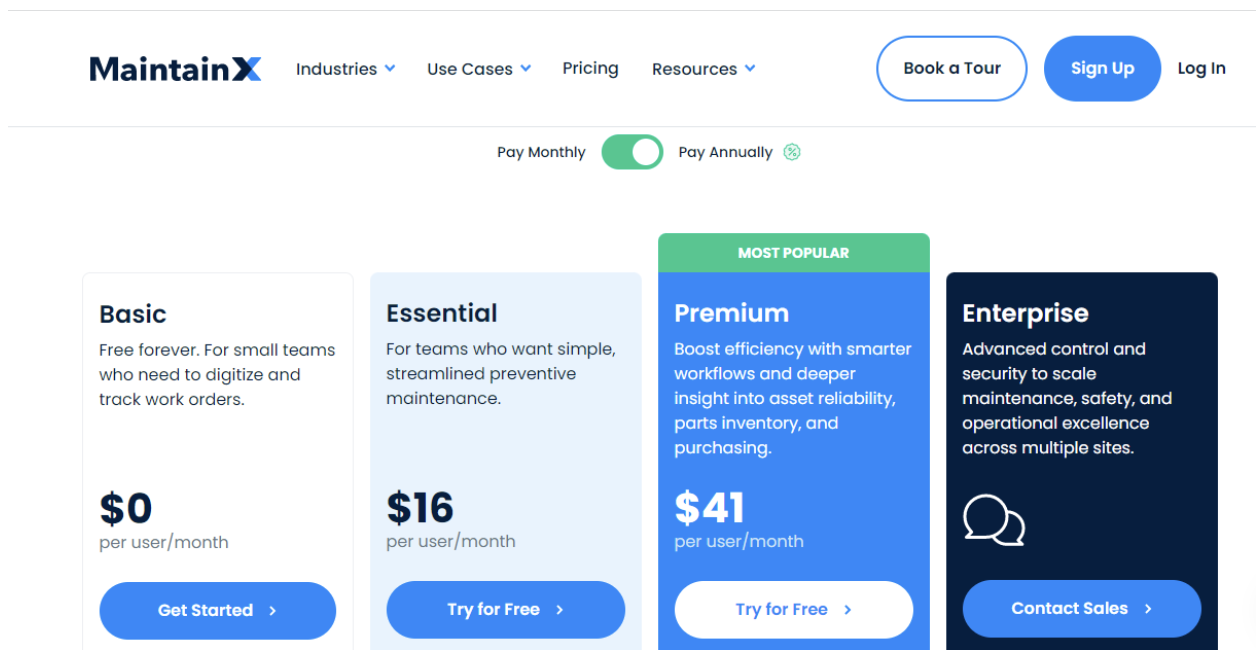 There are four pricing plans you can choose from on MaintainX.
Basic: This plan is free forever. It is made for small teams who need to digitize and track work orders with the basic features.
Essential: $16 per user per month, this plan is made for teams who want simple, streamlined preventive maintenance.
Premium: $41 per user per month, this MaintainX premium plan helps to boost efficiency with smarter workflows and deeper insight into asset reliability, parts inventory, and purchasing.
Enterprise: This is a custom plan with advanced control and security to scale maintenance, safety, and operational excellence across multiple sites. You need to reach out to the MaintainX team to learn more about the pricing.
MaintainX Customer Reviews
Users of MaintainX find it easy to track their inventory and workflows easily with the MaintainX app. However, a lot of them experience various setbacks which include:
Absence of the email notification feature
There's no email communication that keeps you up-to-date with the events on MaintainX without logging in to the app.
Inefficient assigning feature
MaintainX does not allow you to tag team members in messages. This makes it difficult for each team member to have a place where they can monitor which of their assignments has been handled and which is left.
How to Grow Your Business With the Market-Leading SOP Software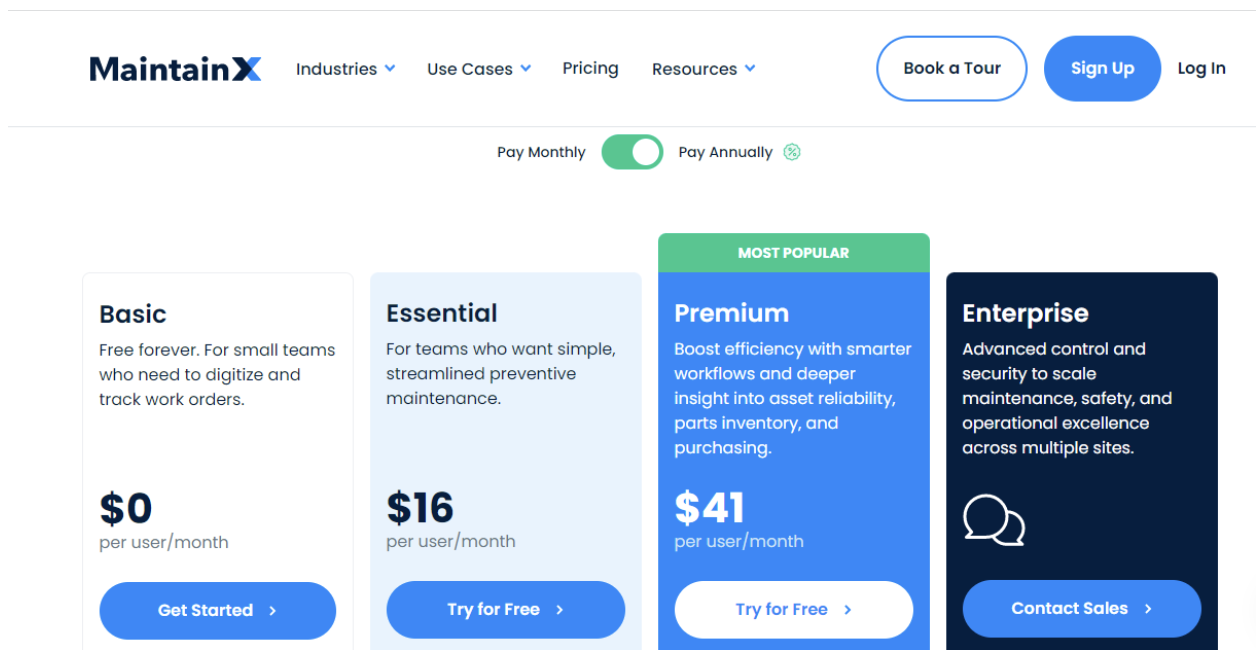 As a manager whose ideal goal is to improve your company operations and efficiency, it's important to choose an SOP tool that supports your goal.
Flowster might hurt your productivity since it gets complicated while managing big workflows, does not support importing an existing SOP, and requires a lot of learning to get started.
SweetProcess is the top pick among the most reliable tools that can replace Flowster and offer more supportive features. From simple pricing to ease of operation and management, SweetProcess is every manager's dream productivity tool.
SweetProcess allows you to import an existing SOP, customize the in-built templates for your company needs, set up a private and public knowledge base, and get started without a learning curve.
What Are the Features That Make SweetProcess a Productive SOP Software?
1. Effective documentation
Documentation is at the core of business operations. It's best to equip your team with the best documentation software to ensure that everyone is on the same page. With the right information available to your employees, you can count on their productivity and project your company's success.
While talking about how SweetProcess has helped them improve the organization at Next7 IT, Don Houk pointed out "If you can have some experienced people write a good procedure, then you can give that procedure to somebody that maybe doesn't have as much experience, and then they can go do it and get the same result as if that more experienced person had done it."
This shows how SweetProcess closes the experience gap among employees to foster productivity.
Documenting procedures and processes in SweetProcess helps businesses save costs on the errors and inadequacies of inexperienced employees due to a lack of information.
2. Employee onboarding and training
Employee onboarding and training is a continuous business activity. The quality of the onboarding and training is key to employee efficiency. If workers aren't properly trained, they'll lack the expertise to be efficient.
SweetProcess brings a new feel to employee training and onboarding. For a start, it reduces the onboarding and training time. Instead of spending days and weeks bringing new hires up to speed, you can do that in a few hours by sharing the links for your documented procedures and processes with them.
The documentation features in SweetProcess make it easy to create comprehensive procedures and processes for self-onboarding. Sometimes, showing teammates what to do with pictures and video elements beats telling them in text, and SweetProcess comes in handy in that aspect.
According to Don Houk of Next7 IT, "One of the things that's very common with our types of procedures is the inclusion of screenshots. We mark them up. We make them fancy. We do all these things. But being able to very quickly and easily add screenshots, it was surprisingly difficult to find a product that would do that very well. That was one of the key features that SweetProcess did a really good job with implementation there."
While Tom Vranas was disclosing the reason for his choice of SweetProcess for employee onboarding at Everywhere Wireless,[1] he said, "For us, it had to be a tool that anyone could access. The idea is that anyone should be able to create, edit and suggest because that's where the knowledge comes in… Within a minute, anyone who logs into the system can do exactly what they're needing to do. It really had like the exact feature set."
3. Consistency in service delivery
The ability to deliver good quality products and services, repeatedly, establishes a business as an expert in its industry. This can only be achieved if you have the right tool in place to document, improve, and standard every aspect of your business. From production, to sales and customer support, everything coming out of your company should always be standard and as close to perfect as possible.
With long-term confidence in your offerings, clients will be eager to return for more patronage and also recommend your business to their friends. This is why Don Houk reveals that attaining consistency in their services with SweetProcess is the biggest game-changer in implementing the software.
"I think the consistency around being able to deliver results over time, because there are so many different procedures for what we do, there's our internal procedures, our procedures for delivering products to customers, our proactive work, strategy and planning…so being able to schedule all that out and consistently do that process every time, it's very repeatable and that's one of the keys is having repeatable work. You're not reinventing that wheel every time. You've got the system—you just need to execute it."
With the procedures and processes in SweetProcess, managers have no cause to worry about the team not delivering good results. Don has more time on his hands to focus on other important tasks instead of micromanaging his team.
4. Document versioning
The use and management of multiple versions of a document are very important in streamlining business operations. It enables team members to differentiate the different document versions needed to execute related tasks. Since the documents are used for related tasks, there's a tendency for employees to mix them up, causing setbacks in the operations.
According to Eric Burnside of Independent Retirement, versioning was one of the things that they wanted out of their process documentation system. He employed the service of Adi Klevit, who recommended SweetProcess, and the features ended up catering for all their business process needs.
5. Task management
Operations move faster and better when team members are assigned different tasks based on their expertise instead of having everyone working on the same task. Effective task management promotes the division of labor and increases productivity.
When tasks are not assigned, there's a possibility of employees doubling on the same task since there is no proper coordination. This leads to a waste of time and resources.
SweetProcess allows team leaders to manage tasks effectively by assigning specific tasks to team members and tracking their performance to completion. It offers real-time reporting that shows you how employees are interacting with assigned tasks.
According to Adi Klevit on his reasons for recommending SweetProcess, he said, "SweetProcess can assign procedures and processes to the different teams. It allows you to organize it in a very good way."
6. Decentralized knowledge base
Existing employees, having spent more time at an organization, tend to be more knowledgeable about work duties than their newer colleagues. This knowledge and experience is evident in their performances and competence. It's important to allow your employees to offload such knowledge and competencies so their newer colleagues can easily get up to speed.
Without making use of the knowledge base feature, it could be a drastic loss to your company. When these experienced employees leave the organization, they take all that knowledge along with them to the detriment of the organization.
This was the situation at Everywhere Wireless before Tom Vranas adopted SweetProcess. In his words, "There's this set of institutional knowledge that existed. We had people who had been at the company, you know, four, five, six years, and they just know how it works, but we're onboarding people all the time."
Tom found the answer to his question in SweetProcess. He has been able to preserve work-related information in a decentralized system accessible by authorized parties.
Conclusion
If you ever find yourself at crossroads with Flowster and its alternatives, this guide will likely be of help. With the detailed highlights on eight SOP tools that can completely replace Flowster in different areas, all you need is to analyze the features that are important to you and go for the best match.
Try out SweetProcess for free. No credit card required.